A Doctor's Memoirs- An Inside Story of the Medical Profession
$3360

$33.60
Tax included.
Shipping
calculated at checkout.
---
---
Book Specification
| | |
| --- | --- |
| Item Code: | AZE591 |
| Author: | M.P. Gogoi |
| Publisher: | B.R. PUBLISHING CORPORATION |
| Language: | ENGLISH |
| Edition: | 2008 |
| ISBN: | 9788176466394 |
| Pages: | 204 |
| Cover: | HARDCOVER |
| Other Details | 9.00x600 |
| Weight | 390 gm |
Book Description
About the Book
A Doctor's Memories- An Inside Story of the Medical Profession has been written from the wide personal experience of the author from his student days in the Medical College, his training period as a junior doctor and his professional life later. Dr. Gogoi trained in India as well as in North Wales and England. Apart from Gynecology and Obstetrics he also worked in Medicine and Surgery as a resident. His varied experiences in all these branches are well depicted in the book which will let the reader know about the many things which the doctor is confronted with his success, failures, happiness and the unpleasant moments in the busy life he leads. His vivid descriptions of the dissected human body in the Anatomy dissection hall, a laboring woman's distress and also happiness on the delivery table, a practicing doctor's hectic life, a seriously ill patient's struggle for survival are delicately put before the reader who will find the book very interesting.
About the Author
Dr. M.P. Gogoi is an Eminent Obstetrician and Gynecologist. He retired from the post of Professor and Head of the Department of Guwahati Medical College, Guwahati, Assam, India in 1988. He was awarded Padamshri in 1984. He started writing in Assamese in 1992 and is one of the most popular writers now. His first book "Bogibaideur Biya Aru Anyanya Golpo" a collection of short stories was published in 1993 and was immensely popular. He also wrote a large number of essays. Another very popular book "Pan Bhojan" a treatise on Assamese food was published in 2001. His two novels "Roopa Srinivasan" 1996 and "Bronmai" 2001 were also highly appreciated. He has published two collections of essays (2002 and 2003. "A Doctor's Memoirs" is his first book in English.
Foreword
Dr. Gogoi is an internationally known gynecologist. He is also a fine creative writer. A true artist, the characters in his fictions are generally drawn from the everyday world with which he shares familiarity. In his writings the inexplicability and mystery of life comes across through his nuanced language and understanding. He constructs a world both beautiful and fragile at the same time. That such a renowned doctor could also be a fine writer can be realized only by a reading of his works. Two of his acclaimed works are Bogi Baideor Biya (collection of short stories, 2001) and Bronmai (novel, 2002).
The two books won the hearts of his Assamese readers.
Dr. Gogoi's autobiography is a testimony to the spirit of service that the medical profession is ethically bound to. This spirit of service and welfare also brings many trials and tribulations in its wake. In a place like Assam availability of resource and infrastructure has always been a serious problem. Dr. Gogoi's efforts to overcome them can be taken as exemplary.
Introduction
Since I became a doctor and started dealing with patients, five decades ago, I often thought of writing down some of my experiences. But it was not possible during my active working days. Moreover I took to writing only after I had retired. I am happy I could write this story-my own experiences over the years in my professional life which may interest the readers.
I am thankful to Ananta Madhav Dutta, Sikhamoni and Ranjit Konwar, Ranjan Bhatta, Ratna Talukdar, Thaneshwar Baruah, Lava Borgohain, Vijay and Manika Gogoi for helping me in preparing this book. I also thank Milan Barua, ickram, Jenny, Monideepa, my wife Purabi and Anil for extending their moral support.
I am extremely grateful to Dr. Indira Goswami for her kind help and advice. I offer my thanks to my publishers.
**Contents and Sample Pages**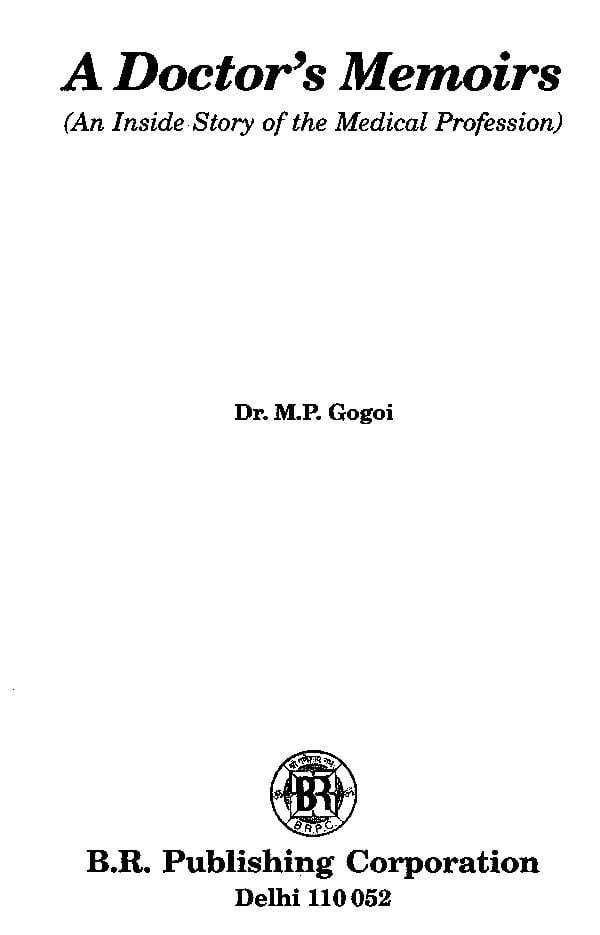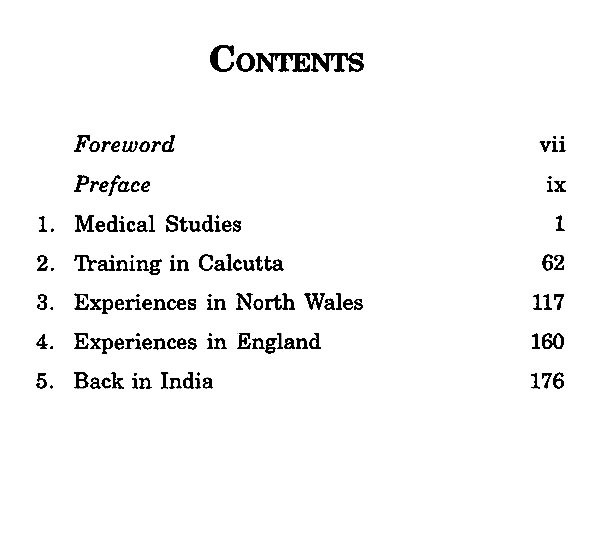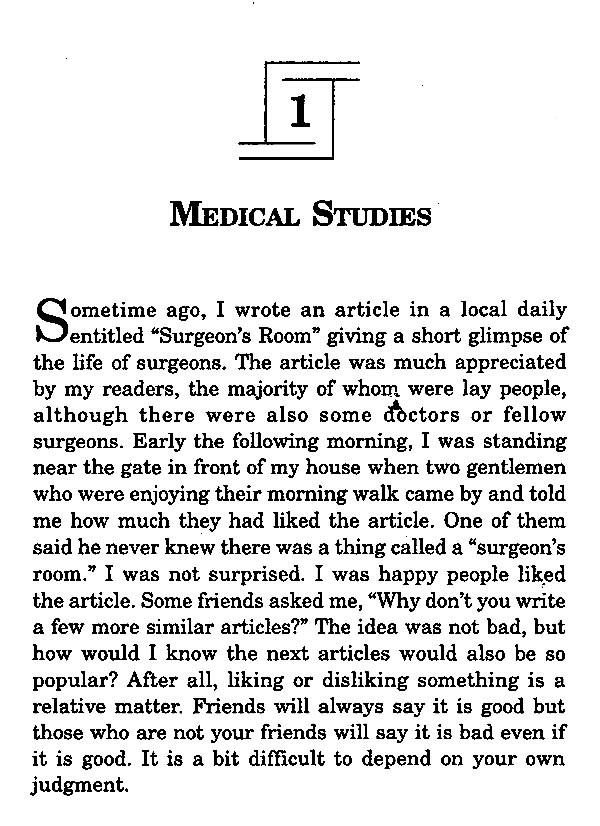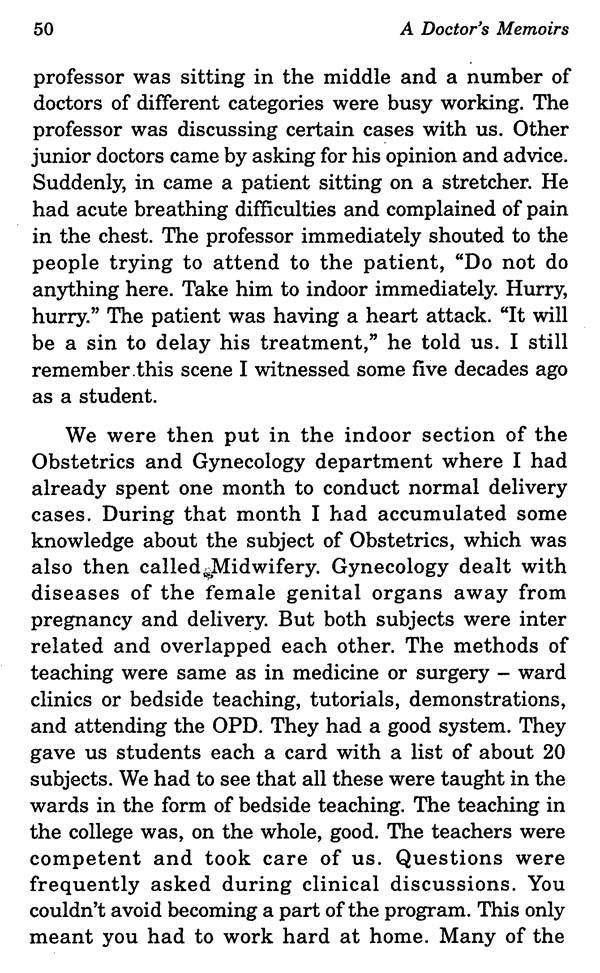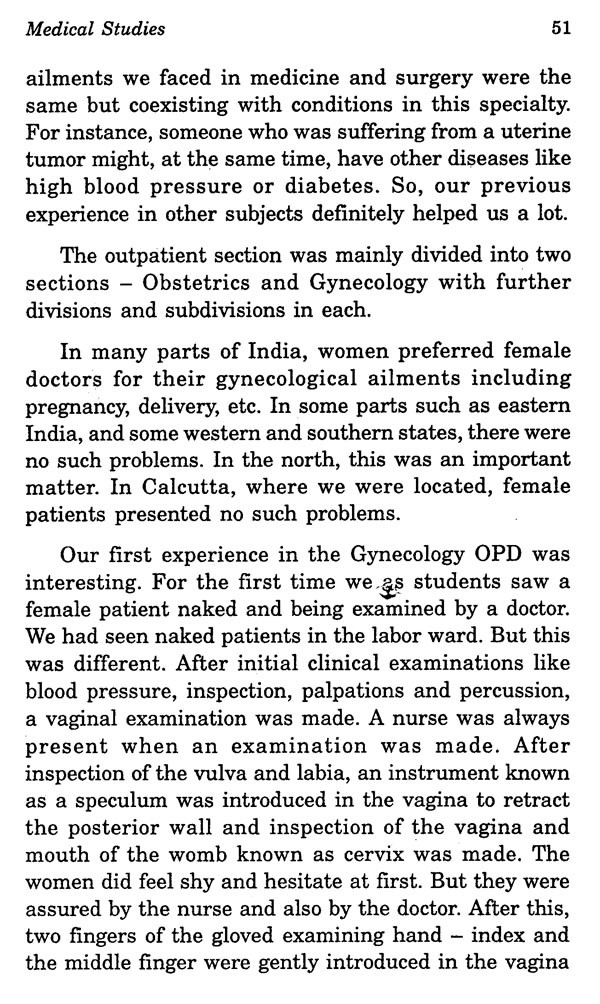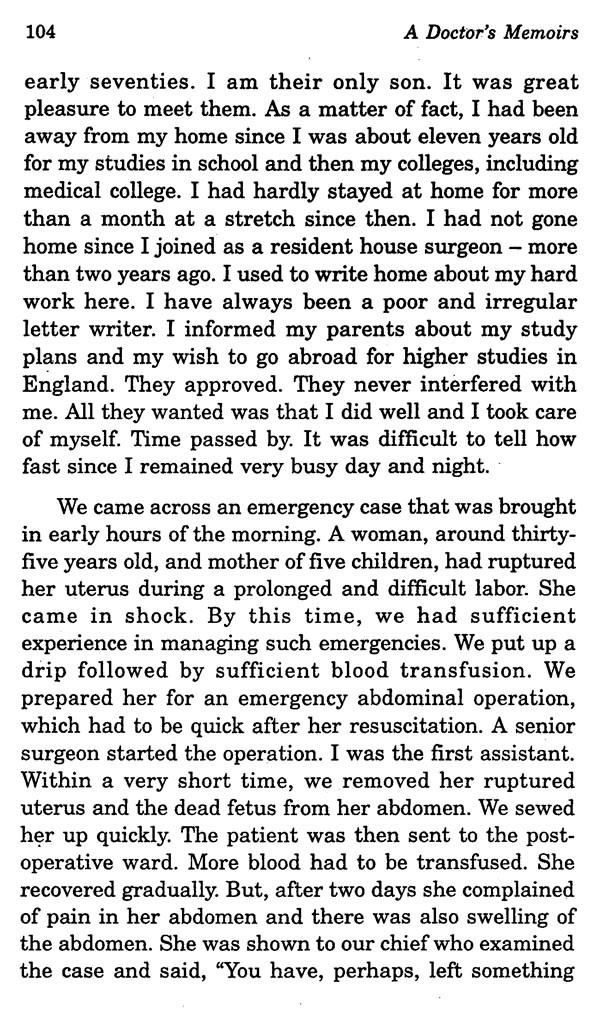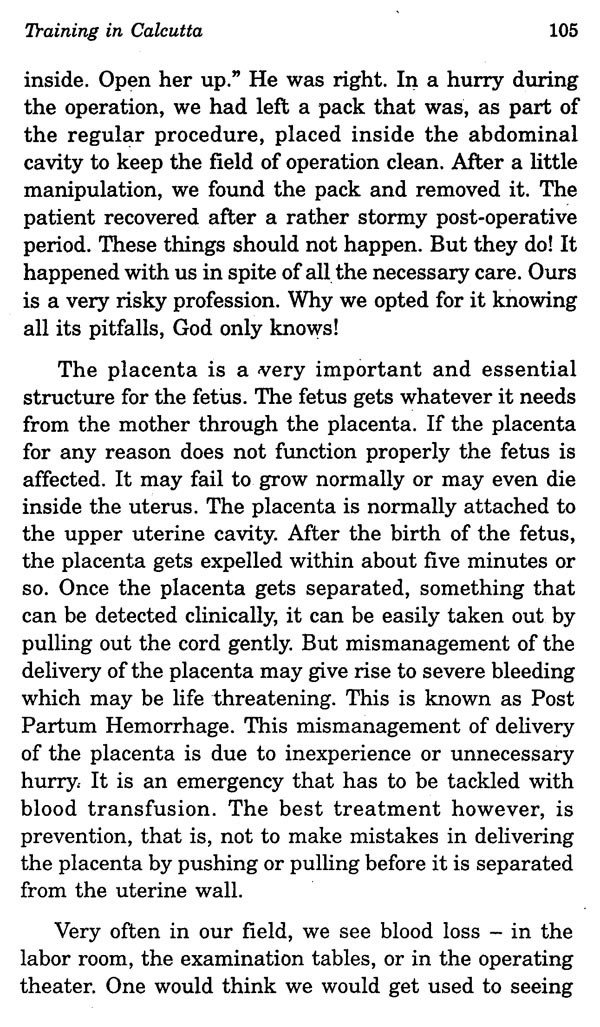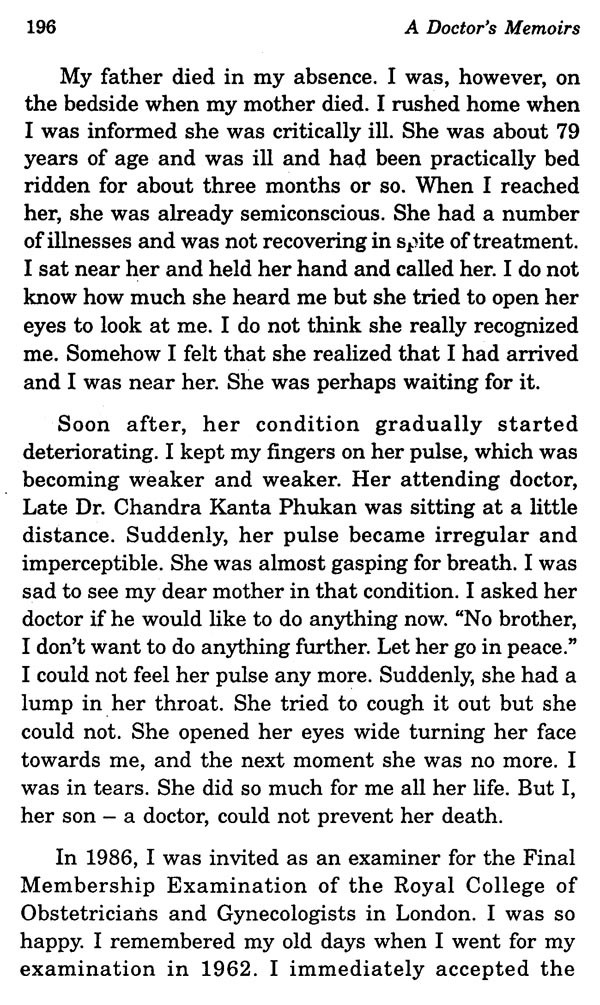 ---
We Also Recommend