Dohakosagiti of Krsnapada, Tellopada Along with Songs of Vinayasripada, Santipada and Stray Lyrics and Citations from Some Other Siddhas
$2300

$23.00
Tax included.
Shipping
calculated at checkout.
---
---
Book Specification
Book Description
Introduction
In a way this is a supplement to my edition of the Dohägitikosa and Caryagitikoša. For restoring the text of Krsnapada's and Tellopada's Dohákošas I have used Shahidullah's and Bagchi's editions as the basis. For the rest my source is Samkrityayana's Dohákoša. Samkrityayana has given in Appendix 1 (pp. 363-369) several songs (Gitis) of the Siddhas under four titles: (1) The songs by Vinayaśri, (2) One song by Sumati, (3) One song by Lai and (4) One Song by Krsnapada. They were found along with other songs of the Siddhas mostly in the palm-leaf Mss. he had acquired from Tibet. The songs given as those of Vinayaśri he has numbered one to fifteen, but in fact the collection has probably besides the 15 songs by Vinayasri, two by Sabara and one by Avadhūti (all the three printed together as part of no.4), because the Namamudra given in them shows this clearly. In this way ac tually there are twentyone songs in all. The texts have been mixed up.
Herein I have attempted to restore their texts so far as I could make out, although numerous lines are so corrupt as to defy all efforts at emendation. Even then the meaning of majority of the lines can be satisfactorily made out. Because of the practice of ritual recitation, the words and meanings of the songs of the original texts have changed over years beyond recognition. Sankrityana has cited several instances. The assumptions on which the restoration is based I have stated in the Introduction to my edition of Saraha's Dohākoša and Siddhacāryas Caryāgiti-koša.
Regarding the information about Vinayairi I quote be low from Samkrityayana's Introduction to his Dohākoša (p. 19).
**Contents and Sample Pages**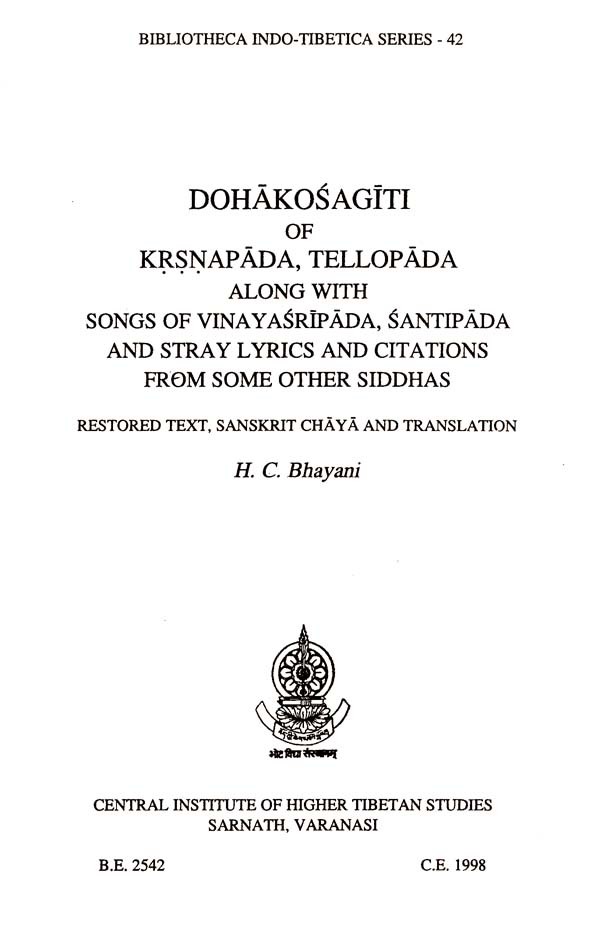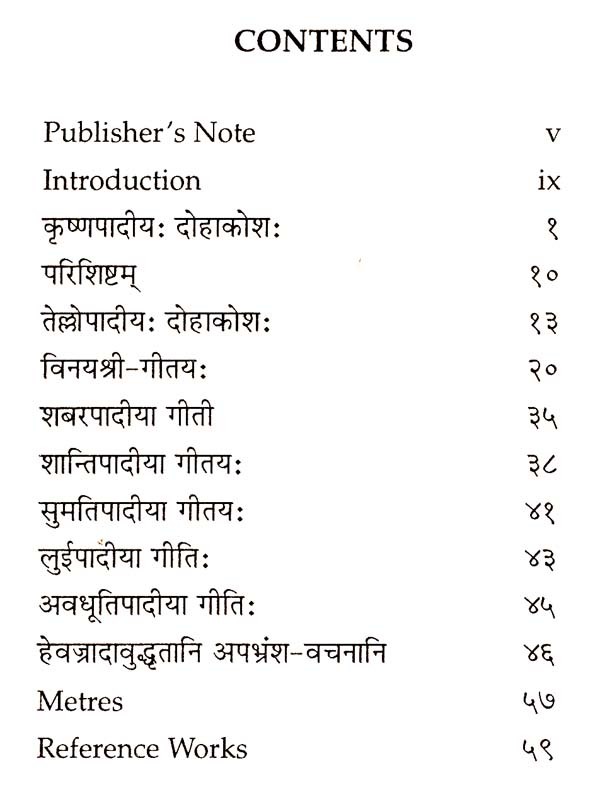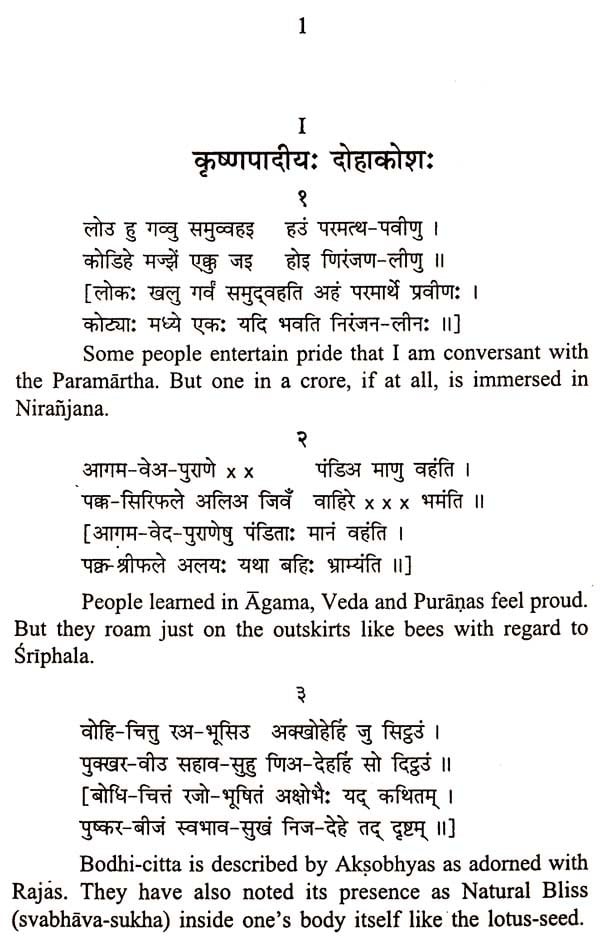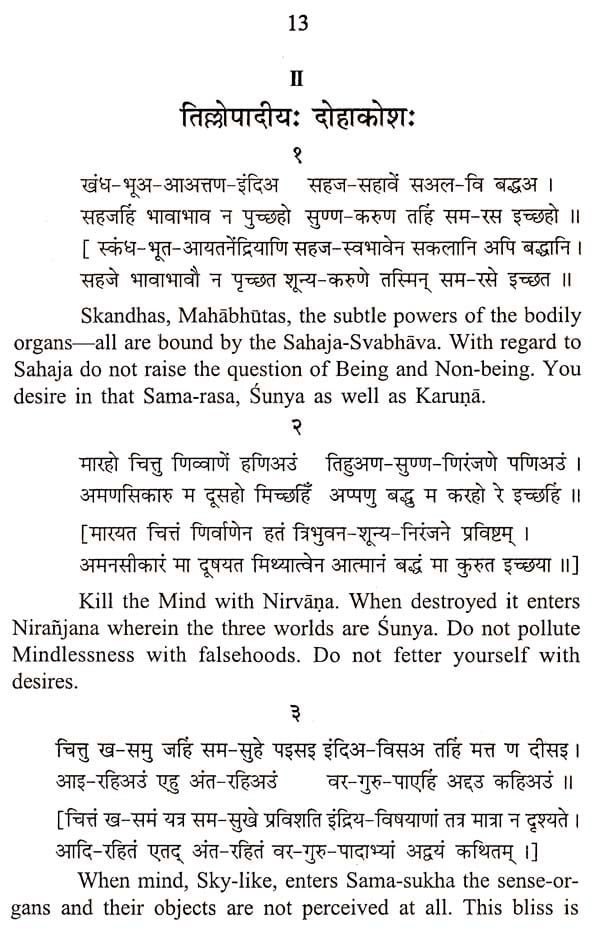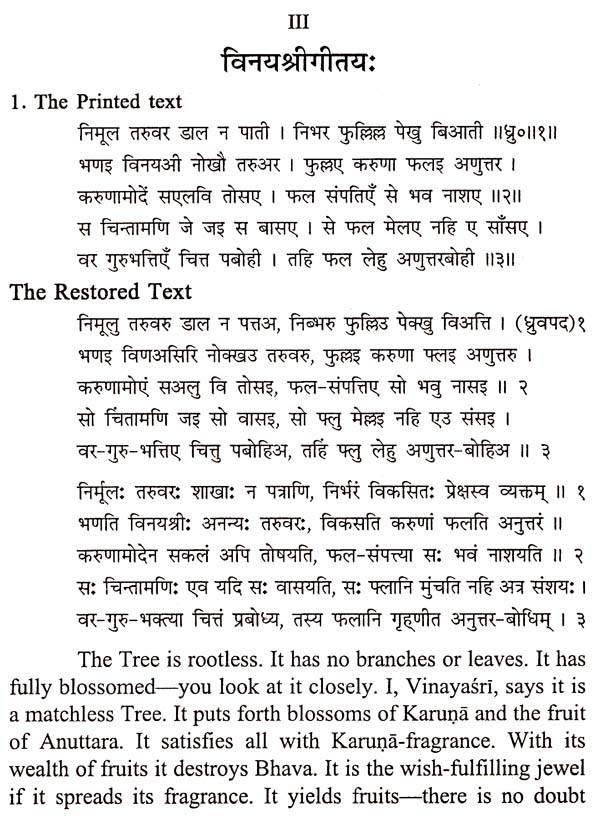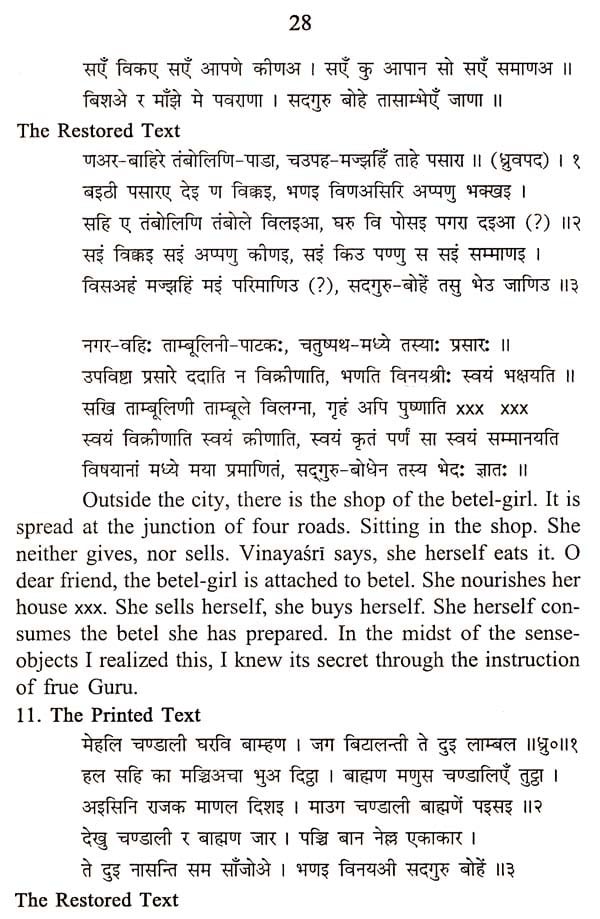 ---
We Also Recommend