Doyens of Indian Anthropology- 1920-2019 (Part-2)
$4240

$42.40
Tax included.
Shipping
calculated at checkout.
---
---
Book Specification
Book Description
About The Book
The discipline anthropology is Science of man. One has to understand man or human-being through various dimensions viz. social-cultural attributes, through physical aspect of human -being and its antecedents through palaeo-anthropological approach. The administrators of British India strongly felt that they could only smoothly rule this sub-continent if they were able to know the diverse religious beliefs, customs, customary laws and habits of Indian citizens. Because in this subcontinent diverse cultural attributes with diverse ethnic boundaries are harmoniously maintained and well respected. Our cultural heritage is signature with diversities.
Under this backdrop how anthropological knowledge was helpful for the then administrators of British Government and accordingly the experts were inducted for good governance of the people under their administrative control.
the present treatise is a continuation of earlier volume with same title published in 2019 fromthe same publishing House located at Delhi and compilation of some more Indian scholars who studied various Indian villages / ethic group which were helpful for the anthropological knowledge for further research work is done. Following these trend, there were a number of Indian scholars during this 100 years from 1920-2019, whose contributions in anthropological domain cannot be ignored.
Since 1920, anthropological studies covered many dimensions of Indian communities but the interest on kinship study shows a remarkable importance. To understand the social structure of a society through kinship behaviours of the people within the family and its outer world is important one; accordingly we have included 'Study of Kinship Pattern and System', followed by 'Cultural Notion: Anthropology of Culture of Space Dynamics among the Indian Tribes--a tool of Community development',' Study on Culture and Communication', an untold story in anthropology of Biraja Shankar Guha with Poska' and lastly how to understand Social/Cultural Change in Anthropological Perspective are also dealt.
this book will not only be helpful for the students and faculty members of various institutions but also it will give light to present administrators of various States of our country for understanding the society through anthropological knowledge for better execution of developmental work under their control.
About the Author
Dr. Amitabha Sarkar (Born: 1952) is a M.Sc., Ph.D. (Science) in Anthropology from the University of Calcutta and Specialized in advanced Social Cultural Anthropology. His remarkable empirical contribution in anthropological research arena is on impact of industrialization, tribal ethnography, culture ecology, ethno-science, religious belief system being integrative process. and culture change, management of environment with traditional knowledge. He has published about 20 (twenty) books and more than 175 research papers in reputed journals including contribution in People of India: Bihar Volume and number of edited books. He possesses 35 years research experience and carried out empirical study among tribal and weaker section of Rajasthan, Gujarat, Jharkhand, Chhattisgarh, Odisha and West Bengal. He is the life member of INCAA, SIMA (Society for Indian Medical Anthropology), Indian Science Congress Association and Indian Anthropological Society. He was associated with Anthropological Survey of India from 1977 to 2012.He is also consultant researcher and involve in generating empirical data from tribal area of Odisha.(Contact:AG-44. Salt lake, Sector-2, Kolkata-700091).
Dr. (Mrs.) Samira Dasgupta (b. 1953) is a research personnel in the Cultural Anthropology Division of Anthropological Survey of India. She obtained her B.Sc. and Ph.D. degrees in Anthropology from the University of Calcutta. Her special interest is to study tribal ethnography, culture ecology and culture change in which these tribal people face a bi-cultural situation. She has till now completed several research projects from Anthropological Survey of India, Calcutta and submitted the reports to the office ad carried out extensive field work in the Chotanagpur plateau of Bihar, West Bengal, Rajasthan, Gujarat and also in various remote and isolated pockets of Bastar districts of M.P. She has also authored a book Birijia: Society and Contributor of articles and research papers to reputed journals and at this moment she has published about twenty three research papers in her credit. Dr. (Mrs. Dasgupta has joined the Anthropological Survey of India in 1977 and presently posted at it's Sub-Regional Centre, Jagdalpur, Bastar (M.P.).
Preface
In India anthropology was introduced by British administrators for a suggestive measure for effectual governance. The diverse cultural attributes with diverse ethnic boundaries could easily be understood with the feed-back of anthropological knowledge and accordingly it was possible for the then administrators of British Government of India to rule the People under their governance.
Under this backdrop numbers of experts were invited by the Royal British Empire and the East India Company's official-incharge to know the diverse religious beliefs, customs, customary laws and habits of Indian people. The then British government undertook different steps to study the 'People of India' about their culture and traditional life.
There were some remarkable contributions in the field of anthropology by the western scholars who worked in this Indian sub-continent. Some of which were already discussed in earlier volume with same title, published in 2019 from same Publishing House. Now this volume is the Part-2 of the same book also tried to focus some more Indian scholars of anthropology about their contributions in the discipline which helped us for further progress and opened the new dimensions of anthropology for research work. In all such cases their contributions in anthropology were only possible because of their intensive field work in respective field areas. The Contributions of Doyen of Indian Anthropologists (1920 2019) discussed in this volume are chronologically arranged as per their year of birth.
It also dealt with kinship system, concept of culture of space being a tool of community development, culture and communication through various signs, signals and symbols among the ethnic groups, an untold story in anthropology of Biraja Sankar Guha with Poska and lastly the concepts of understanding social/cultural change in anthropological perspective.
In preparing this volume we express our gratitude to the contributors. We are also thankful to Shri Debashis Biswas, EDP Unit of Anthropological Survey of India for his painstaking help in preparing the jacket design of the book. We also express thanks to the Publishing House for their co-operation in publishing the Part-2 volume of this book.
Introduction
In social sciences it was Social Anthropology which became a tool by providing a tacit fund of knowledge to the colonial powers for the suppression of the people. The British had their colonial rule in India. They ruled over the masses of people without doing any substantial good to the common man. This historically made the colonial people quite unfriendly to the common man. The British administrators such as Risley, Russell etc. became Social Anthropologists, and provided clues to the authority for doing all kinds of injustice.
The Social anthropology may be defined as the study or investigation of the nature of human society by the systematic comparison of societies of diverse types, with particular attention to the simpler forms of society of primitive-savage of non-literate peoples. The socio-cultural anthropology is rich in its skills to study the indigenous knowledge of the people living in hilly terrain, forests and villages.
The forces of fundamentalism have been so strong in India that the tribal are categorized either as Hindus or Christians. But when we look this aspect with scientific perspective of anthropological background, we find the tribal are distinct from others. In fact, after detailed empirical studies among them it is revealed that tribal societies are neither Hindu nor any other. It is true that the tribals might adopt the Hindu gods and Goddesses, Christian church and practices the rituals but basically they remain tribal and practice their beliefs and pantheon very rigidly. The tribal have their own indigenous identity with belief systems.
**Contents and Sample Pages**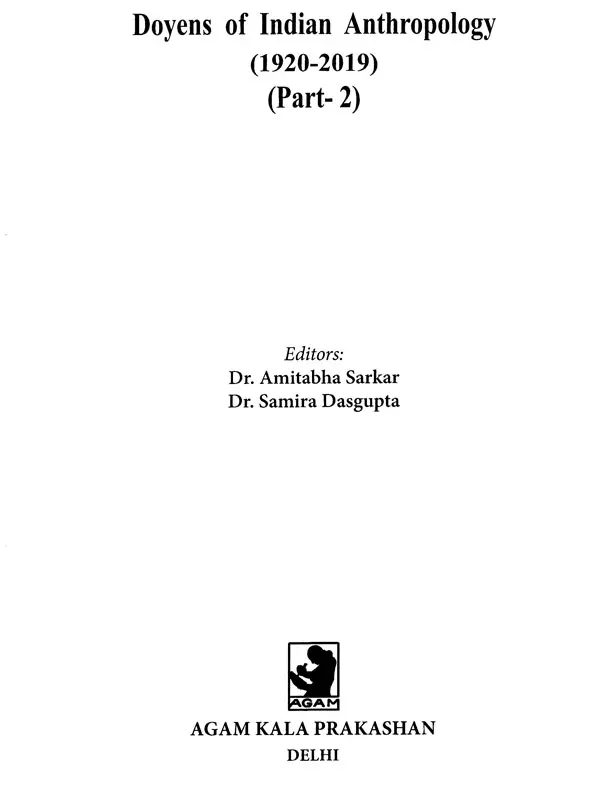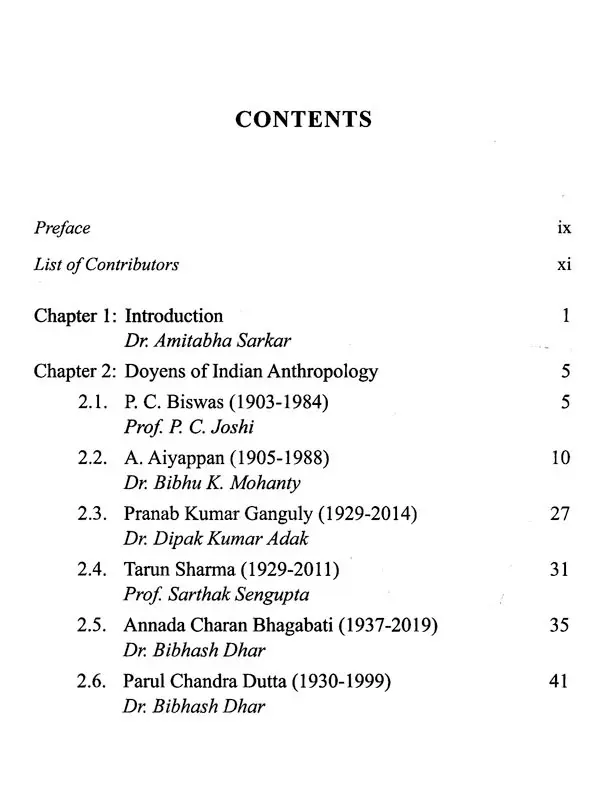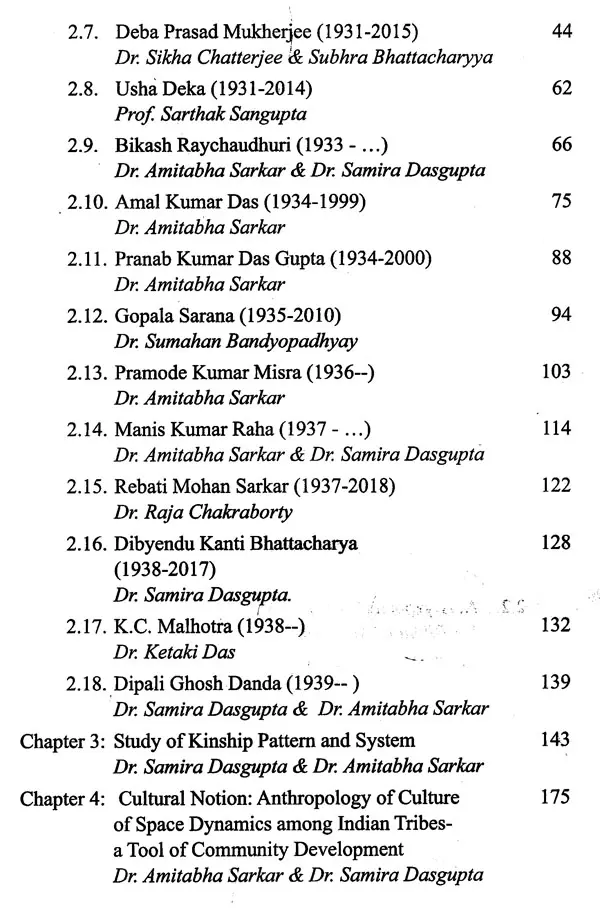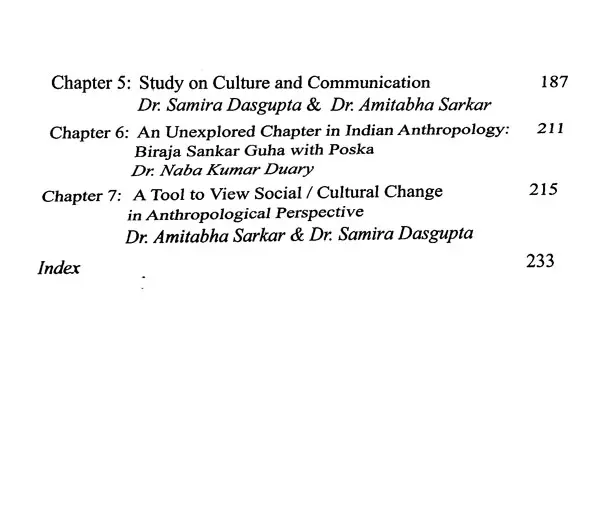 ---
We Also Recommend