त्रिमल्लभट्टविरचिता द्रव्यगुणशतश्लोकी- Dravyaguna Satasloki of Trimallabhatta
$3600

$36.00
Tax included.
Shipping
calculated at checkout.
---
---
Book Specification
Book Description
About the Book
The experiences and knowledge from our past are recorded in manuscripts which have been handed down to us over several thousand years. The Government of India through the Department of Culture, took note of the importance of vast tangible heritage of India and established the National Mission for Manuscripts with the purpose of locating, documenting, preserving and disseminating the knowledge content of India's manuscripts. In order to disseminate the knowledge content of manuscripts, the Mission has taken up several programmes such as lectures, seminars, publication of unpublished manuscripts, Manuscriptology and Paleography Workshop etc.
The Krtibodha (Knowledge of Texts) Series is one of such publication project of National Mission for Manuscripts to promote academic interest and scholarship in the area of manuscript studies.
The transcribed and critically edited manuscripts prepared either in the Advance Level Manuscriptology Workshops of the Mission or in the Gurukula scheme are published under the Krtibodha series.
The present text is transcribed and critically edited in one of such Manuscriptology and Paleography workshop conducted by the Mission.
About the Authors
C.M.Neelakandhan Prof. Neelakandhan worked for the best seventeen years at Sree Sankaracharya University of Sanskrit, Kalady, Kerala, as Reader and Professor in Sahitya and Prof. in charge of Vedic Studies and he retired in 2012. He is an author/editor/co-editor of more than twenty two books in Malayalam Sanskrit/English and academic bodies of different has published a number of research articles. At he is working as chairman/member of universities, social and cultural organisations and other academic institutions. Dr. Neelakandhan has successfully carried out many projects of national and international Importance. Some of them are audio/video documentation of the chanting of Jaiminiyasamaveda of Kerala tradition for Sree Sankaracharya University of Sanskrit (SSUS), Kalady, editing of Dhvanyalokalocana with published and unpublished Kerala commentaries in two volumes (CHS, Hill Palace, Trippunithura, 2010) and editing and publishing of Complete Works of Sri Sankaracarya in five volumes (SSUS, Kalady, 2012, Convener, Editorial Board).
S.A.S.Sarma Dr. S. A. S. Sarma is a researcher at the Pondicherry Centre of the Ecole française d'Extrême Orient (EFEO) since 1989. After completing his post-graduation in Sanskrit from the University of Kerala, S. A. S. Sarma joined the Adyar Library and Research Centre as a research scholar where he worked under Prof. K. Kunjunni Raja and Prof. K. V. Sarma on various indological projects. He did his Ph.D at the University of Calicut under the guidance of Prof. N. V. P. Unithiri. He is presently engaged in various projects at the EFEO. Dr. Sarma has edited many important texts. Amongst many important publications to his credit the Kapilasmrti and Samvartasmrti (CESMEO, Turin, Italy) are worth mentioning.
Foreword
The National Mission for Manuscripts while fulfilling its mandate of preservation and conservation of manuscripts as well as dissemination of knowledge content therein has developed a three pronged strategy of conservation through training, digitization and conservation practices and dissemination of knowledge content through publication, digitization and training in manuscriptology and palacography. When the Mission came into existence in the year 2003 it was faced with the daunting task of fulfilling its mandate without trained manpower. Till then not many universities/institutions in the country had a regular course of manuscriptology and paleography. Ancient scripts were taught as a part of courses of epigraphy and in some cases archaeology. But the discipline of manuscriptology had not got the recognition or importance it deserved in a country like India which is perhaps a largest repository of manuscripts in the world. Faced with the problem of lack of trained manpower, the Mission came up with the strategy of developing its own manpower resources through training. Thus workshops on manuscriptology and palaeography at two levels were conceived and executed.
The basic level workshop organized by the Mission was, and is, geared towards introducing the novice into the field of manuscriptology. It also provides the learners an opportunity to learn at least two ancient scripts. Principles of editing form part of this course. Those trainees who successfully complete the basic level training course are encouraged to go through the advance level training course in which on hands training in critically editing manuscripts is provided. This is achieved by giving the trainees selected texts to edit as part of practical course. In the basic level workshop students are encouraged to transcribe texts into modern scripts as part of their practical course. This strategy works two ways, the students get the opportunity of putting their theoretical training to practical use and in the process the Mission is able to get texts transcribed/critically edited for publication. These are published under the series Kritibodha.
Preface
We have great pleasure to present the work Dravyagunasatasio of Vaiyadhirajabhattatrimalla to the scholars of Sanskrit and Ayurveda. critically edited for the first time. This is an Ayurveda work comprising one hundred and two verses describing the medicinal properties and uses of compositions of food. The author, Bhattatrimalla, belongs to Maharashtra. Part of the work was edited from manuscripts by the participants of a course on Manuscriptology and Palcography conducted by National Mission for Manuscripts, New Delhi at the Centre for Heritage Studies (CHS), Hill Palace, Trippunithura, Cochi, from 5 to 21, November, 2009.
The copies of the Manuscripts of Dravyagunasatasiokwere collected by Dr. N. V. P. Unithiri, former Professor of Sanskrit, University of Calicut, from the Oriental Manuscripts Library, Thiruvananthapuram and University of Pune. He was kind enough to give them for editing work for the participants of the course.
Dr. S. A. S. Sarma had the opportunity to work with his grand-father, late Prof. K. V. Sarma on the 'Scientific Texts in Sanskrit', a project for which a survey of Manuscript libraries of South India was carried out. That project identified 3473 titles in 12244 Manuscripts covering subject areas of Astronomy, Astrology, Medicine, Veterinary Science, Chemistry. Physics, Botany and Architecture. The result of the project was published as volume by Rashtriya Sanskrit Sansthan, New Delhi (Samskṛtavarṣasmṛtigranthamälä 1, 2002). This volume encouraged many scholars to take-up unpublished science texts for research work. A copy of the above said 'Scientific Texts in Sanskrit' was presented by S. A. S. Sarma to Dr. N. V. P. Unithiri, his teacher and guide, who became interested in the scientific texts in Sanskrit and took up certain texts for editing. This Dravyagunasatasloki is one such work he thought to edit and publish. Even though Prof. Unithiri collected the copies of the manuscripts of this text to prepare a critical edition, he did not get enough time to do so due to his other engagements. This is how he happened to possess the manuscripts of the work.
Introduction
A basic course on Manuscriptology Paleography Centre Heritage Studies (CHS), Hill Palace, Trippunithura. Kerala. CHS centre established the Govt under of Cultural affairs state and the was organised Manuscripts (NMM), New Delhi. The organised from 5 November 2009 thirty including research scholars from different universities. colleges institutions Kerala participated the course. K. Kurup, former Vice-Chancellor University of Calicut, Director General of at that time and Professor Sahitya Vedic Studies, Sree Sankaracharya University Sanskrit, Kalady, Kerala (now retired) was Academic Director.
Different topics Manuscriptology and Paleography History writing traditions India, collection and survey reading Kalidasa commentaries from Kashmir Manuscripts, problems editing, preparation critical edition manuscripts and Vedic texts and other-texts like Natyaśästra, Dhvanyaloka Tantra texts were introduced the course the the discovery of plays ascribed to Bhasa being celebrated all Kerala that time. It was Ganapathy who first located the Manuscripts ascribed to Bhasa years ago. Though discussion regarding the authorship the plays yet settled, discovery was an epoch one the history Sanskrit literature. The Manuscripts the plays ascribed brought light first time.
**Contents and Sample Pages**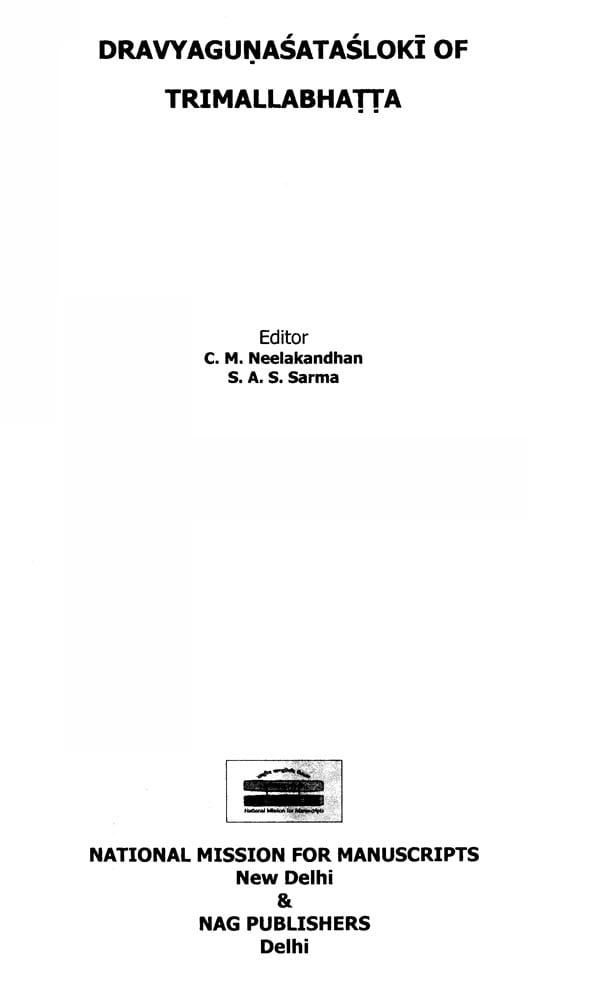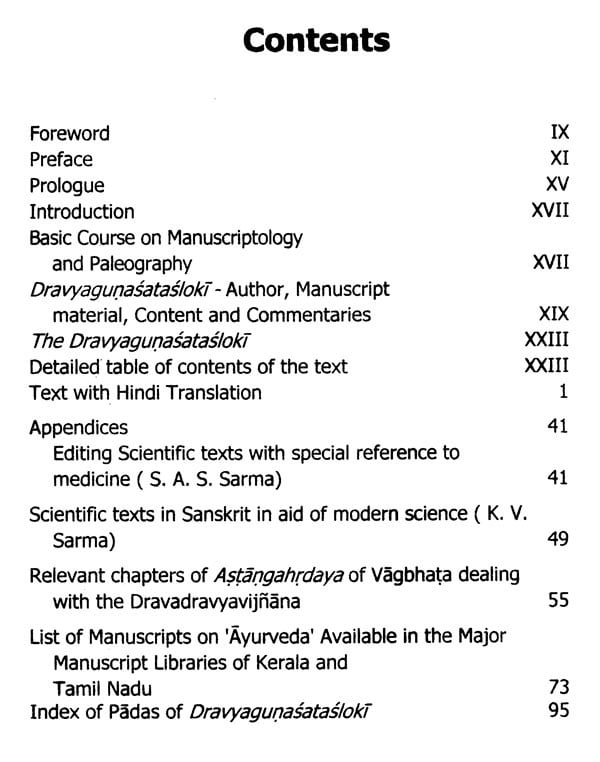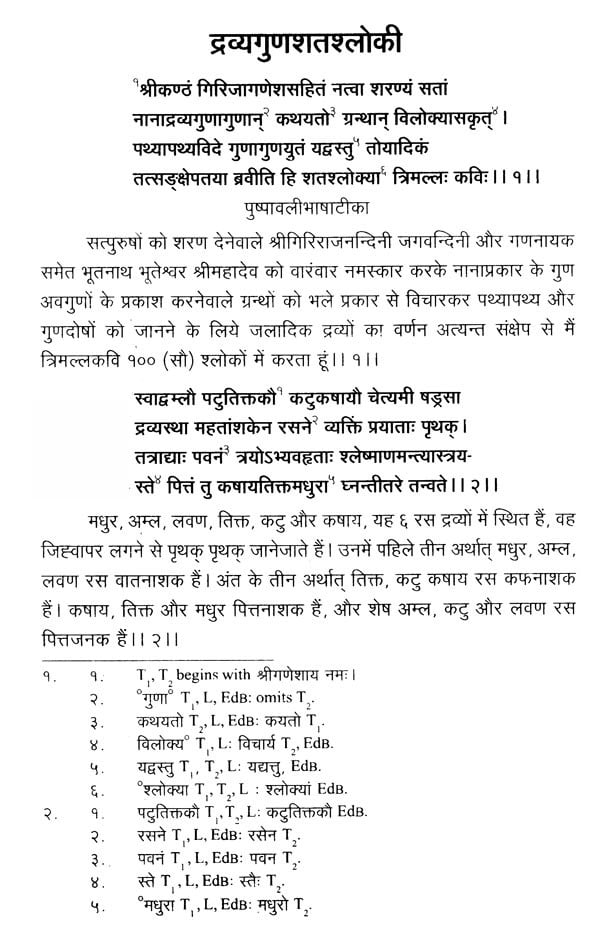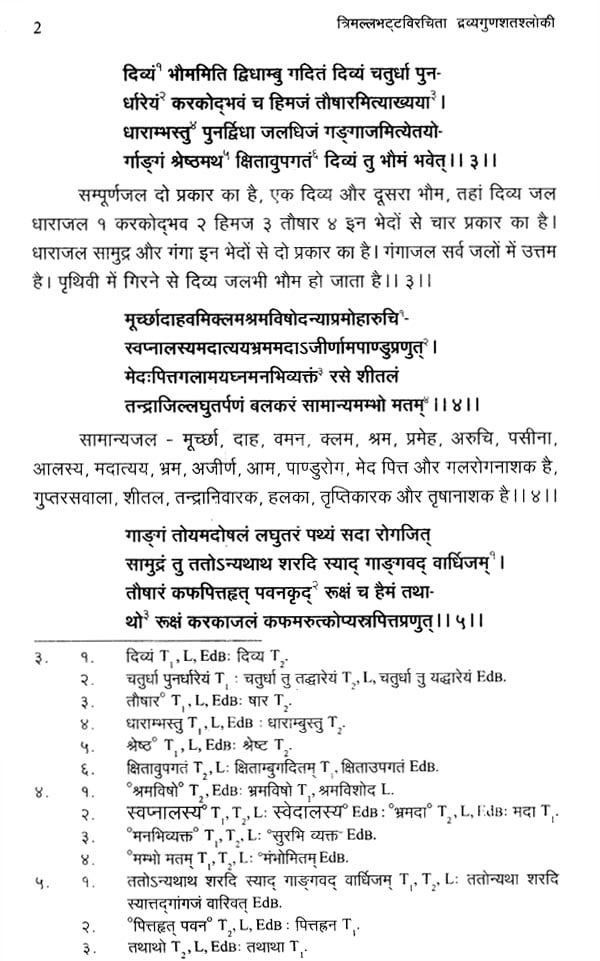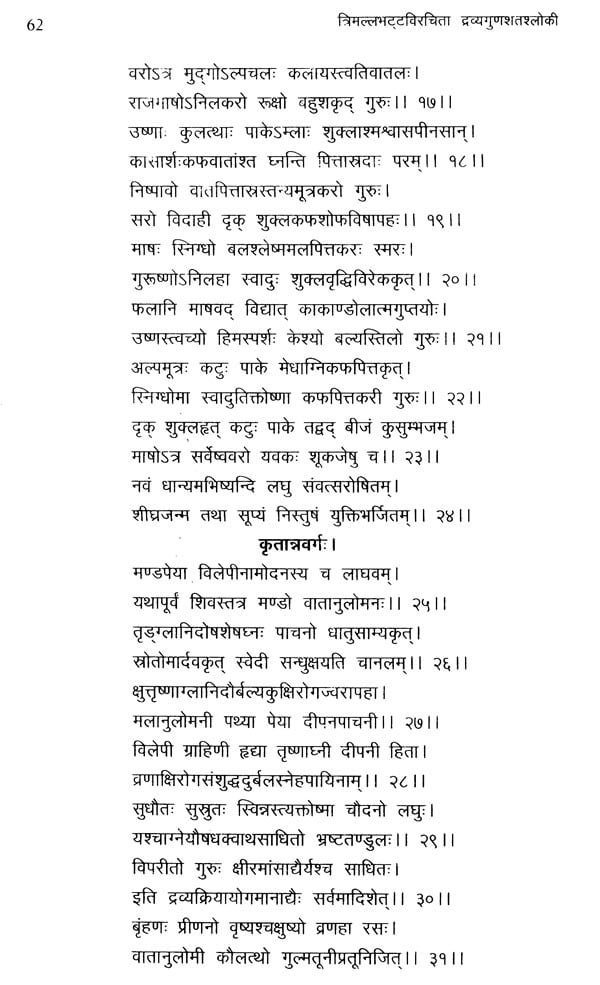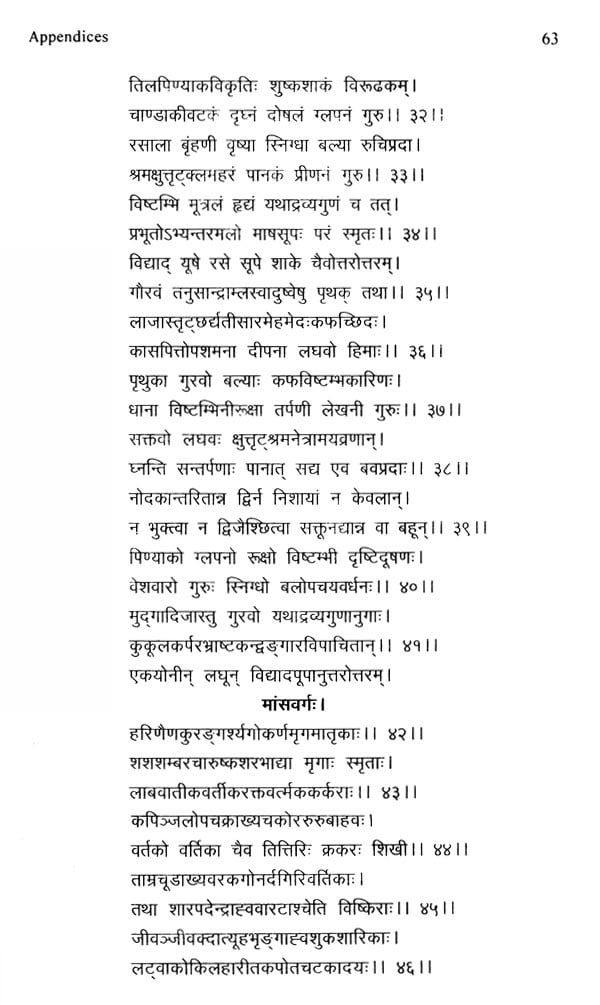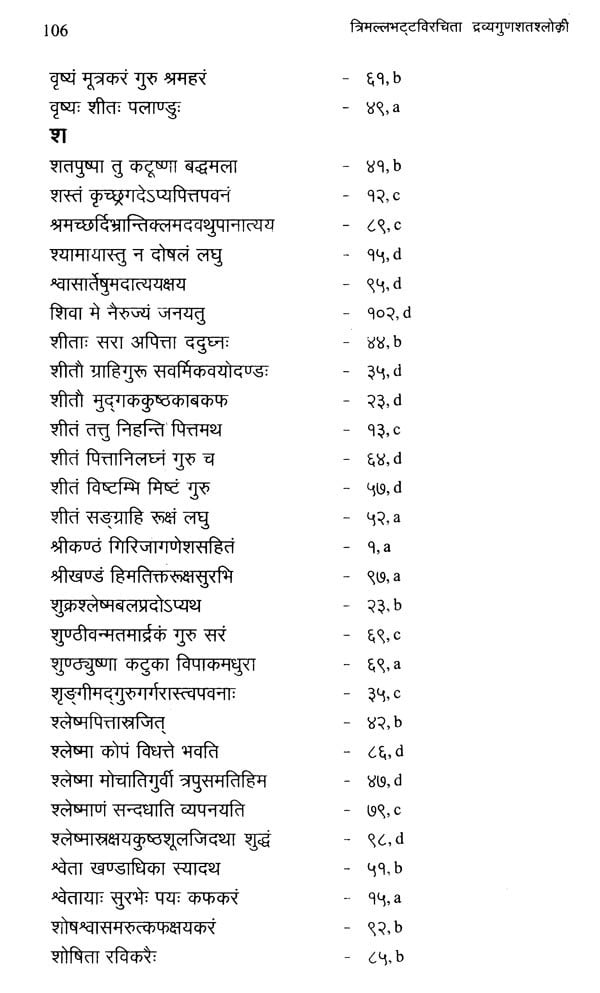 ---
We Also Recommend