Dynamics of Socially Engaged Buddhism in Myanmar
$3400

$34.00
Tax included.
Shipping
calculated at checkout.
---
---
Book Specification
| | |
| --- | --- |
| Item Code: | UAI146 |
| Author: | Ashin Jagaralankara |
| Publisher: | Eastern Book Linkers |
| Language: | English |
| Edition: | 2017 |
| ISBN: | 9788178543437 |
| Pages: | 183 |
| Cover: | HARDCOVER |
| Other Details | 9.00 X 6.00 inch |
| Weight | 380 gm |
Book Description
About The Book
In this present work, the author humbly tries to offer the richer image of Socially Engaged Buddhism in Myanmar. It is almost impossible to deny that the samgha has been playing very important role in Myanmar. In this book, an attempt has been made to cover four dimensions of politics, health care, education and social service contributed by the samgha for the sake of the nation regardless of race, religion etc. And the Buddhist attitude towards each dimension of the study has also been discussed from the Theravada perspective. Survey method, questionnaire and in-depth interview and statistical data will enhance a clear picture of socio-political issues of both the samgha and lay Buddhists.
About the Author
Born in Myanmar, Ashin Jagara lankara belongs to Theravada Buddhist tradition. He holds several titles of Sasanadhajadha mmacariya, Lbhatovibhangadhara and Sasanalankara Sarmanay Kyaw etc. in traditional study of Pali Tipitaka. He is also known to Burmese Buddhists for his public Dhammatalks, Meditation classes and active engagement in Youth Ethic Training, And occasionally, he has traveled to different countries for Dhamma teachings.
He completed M.A. (Buddhist Studies) in 2011 from University of Delhi, Delhi and M.Phil. (Gold Medalist 2014, Buddhist Studies) of Gautam Buddha University, Greater Noida, Uttar Pradesh, India.
At present, he is pursuing Ph. D. Programme at School of Buddhist Studies & Civilization, G.B.U., Greater Noida, U.P. India. His ongoing research theme for Ph.D. thesis is "Mahathera Ledi Sayadaw's Contribution to Myanmar Buddhist Literature: An Analytical Study".
Foreword
Bhikkhusamgha is a noble way of being and uncondi tionally sought for peaceful co-existence and survival (Bahujanhitai, bahujansukhay). Buddhism has been engaged since its inception and the monks and nuns were told by the Buddha to espouse the welfare of the society. Buddhism in Myanmar is not aloof from it and the monks of Myanmar are engaging themselves with civil society. The Engaged Buddhism in Myanmar has been self-transformative through self-observation by adopting Vipassana and adherence of the teachings of the Buddha. The Myanmar samgha is taking a leading role in times of any emergency or problem of society viz. occurance or flood, drought etc. They are coordinating with the people and state and mobilizing the fellow monks in order to help the people of Myanmar. The visible and active supports of the samgha promoted peace and moral guidance for the predominantly Buddhist nations. The monks of Myanmar become an organized group to respond promptly for cause of civil society to improve their social, economic and psychological requirement. Ven. Ashin Jagaralankara's work Dynamics of Socially Engaged Buddhism in Myanmar' is a rigorous effort to analyze and acknowledge the contributions of the monks who think innovative and doing extraordinary work to uplift the society of Myanmar. He mainly introspected on engage tradition in area of public policies and political system. Monks' role in Public health care and Education and finally engagement of monks in social services are highly encouraging. Myanmar faced political turbulence and instability since foundation of colonial order. It eroded peace and equilibrium among the peace loving Burmese people and because of it Buddhism also suffered heavily. After independence, Myanmar faced frequent constitutional break-downs and collapse of her political foundation. The Burmese samgha put serious effort to engage themselves in political reform and comprehensive development. The samgha helped to strengthened democratic ideals in Myanmar. Ashin Jagaralankara's survey sought to discover various dimensions of this thread.
Public health care is another important area where the samgha played pivotal role. Various samgha organizations. have opened colleges, hospitals, and dispensaries in urban and rural areas to serve the people of Myanmar. Thus bhikkhus are playing major role in health services of Myanmar. Education is another important area where the samgha is in mainly contributing. The Buddhist engaged tradition of Myanmar is contributing in two ways. First the monasteries are reemerging as educational hubs and center of Vipassana. These institutions are providing major role to educate novices, the monks, and nuns. They are also opening schools, technical institution and universities for highly learning.
The monks are also doing a lot of contributions in the field of social reform, women literacy, and reforming the Buddhism. Though Buddhist engaged tradition in Myanmar is not far from controversy and there are some debates on methods, involvement, and ideologies adopted by the Buddhist samgha of Myanmar. The book also explores such ideas. One important dimension of the book is that exhaustive survey has been done by Ven. Jagaralankara to examine and explore the truth in different areas where monks are working. This statistical data shows that wide range of parameters has been adopted by him to examine and write about shifting paradigms of engaged Buddhism in Myanmar. Altogether it will be a good contribution in the field of Buddhist study in Myanmar. It will be helpful to enlighten the researchers and scholars who are interested to locate modern proposition of Buddhism in Myanmar.
Introduction
Since the rich culture of India gave rise to Buddhism some 2,600 years ago, it is widespread in India and abroad. Today more than 350 million people (6% of humanity, approxi mately 376 million) believe in Buddhism and almost all Buddhists are concentrated in parts of Southeast Asia and East Asia. Myanmar is one of the Buddhist Countries. Here, Buddhism is followed by the overall majority of population throughout its long history since time immemorial. Myanmar is the mainland of Theravada Buddhism since millennium ago and 80% of Myanmar population is Buddhist.

1.1 Brief History of Buddhism in Myanmar
It is generally accepted that Buddhism have been introduced by Asoka's mission headed by Sona and Uttara in 3 C.BC into Suvannabhumi- of which Thaton, lower Myanmar is one part. Since then, Buddhism became dominant religion in Lower Myanmar and Thaton became the center of Buddhist learning. After ascending throne in 1044 CE, king Anawrahta intended to purify Buddhism which was prevalent in Bagan. In 1056 CE, Shin Arahan, Mon monk of the Theravada school of southern Buddhism arrived at Bagan with the noble intention of introducing pure form of Buddhism. It was an advice of Shin Arahan, king Anawrahta brought in written Tipitakas, Buddha's relics and learned monks to his Capital from Thaton in 1057 CE. The arrival of Shin Arahan in Bagan and the arrival of Tipitakas and missionary monks are the important events that unified. Myanmar and glorified its religious and cultural history. Anawrahta is regarded as a great champion of Buddhism in Myanmar as he developed Bagan into a major regional power and laid the foundation for its glory and established pure form of Theravada Buddhism. Following the best example of king Anawrahta, almost later kings-notably Kyanzitta (1084-1113 CE), Alaungsithu (1113-67 CE), Kyaswa (1234-50) CE), Dhammazedi (1472-92 CE), Bayinnaung, (1551-81 CE), Bodawpaya (1782-1819 C.E) and king Mindon (1852-77 CE) supported Buddhism and the samgha. Moreover, whatever their power and strength might be, the monks were real spokesmen of the people and the monasteries were the popular assemblies. Two kings: Narathu (1167-70 CE) and Thohanbwa (1527-1543 CE), deserve to be mentioned Narathu and Thohanbwa (1527-1543 CE) who were against Buddhism in the history of Myanmar, deserve to be mentioned. It is said that Narathu was brutal and savage. Young monks were coerced into becoming laymen and certain noble monks, fearing to become laymen, escaped to the island of Sri Lanka'. One of the most difficult periods for Buddhism in Myanmar was at the time of a Shan king named Thohanbwa. He was notorious for his barbarity. He destroyed pagodas and monasteries and robbed their treasures and brought about massacre of thousands of monks. Myanmar chronicle says "He killed 1,300 monks including over 30 Noble Ones". It was in Ava period. In the history of Buddhism in Myanmar, two great important events: the fifth and the sixth Buddhist councils deserved to be mentioned. According to Myanmar tradition, there are six Buddhist councils. The first three councils were held in India and the fourth was in Sri Lanka. Then, the last two councils were held in Myanmar. The fifth Buddhist council was held at the time of king Mindon's reign and he, king Mindon himself presided over the fifth Buddhist council, during which all the canonical texts were recited and the correct form was established. The task took more than three years to accomplish, from 1868 CE to 1871 CE. It is said that prior to this council the Tipitaka texts were written down in Palm leaves in 1862. When the bhikkhus had completed their great project, the king had all of Buddhist scriptures, the Tipitaka engraved on 729 marble slabs. The slabs were then housed each in a separate small pagoda about three metres high with a roof to protect the inscriptions. The small shrines were built around a central pagoda, the Kuthodaw pagoda, the pagoda of the Noble Merit. To commemorate the great council, King Mindon crowned the Shwedagon pagoda in Yangon with a new Hti or spire. It is recorded that the whole Vinaya Pitaka was engraved on 111 marble slabs whereas Abhidhamma Pitaka on 208 and Suttanta Pitaka were engraved on 410 marble slabs. The reciting of Tipitaka took precisely 5 months and 3 days.
**Contents and Sample Pages**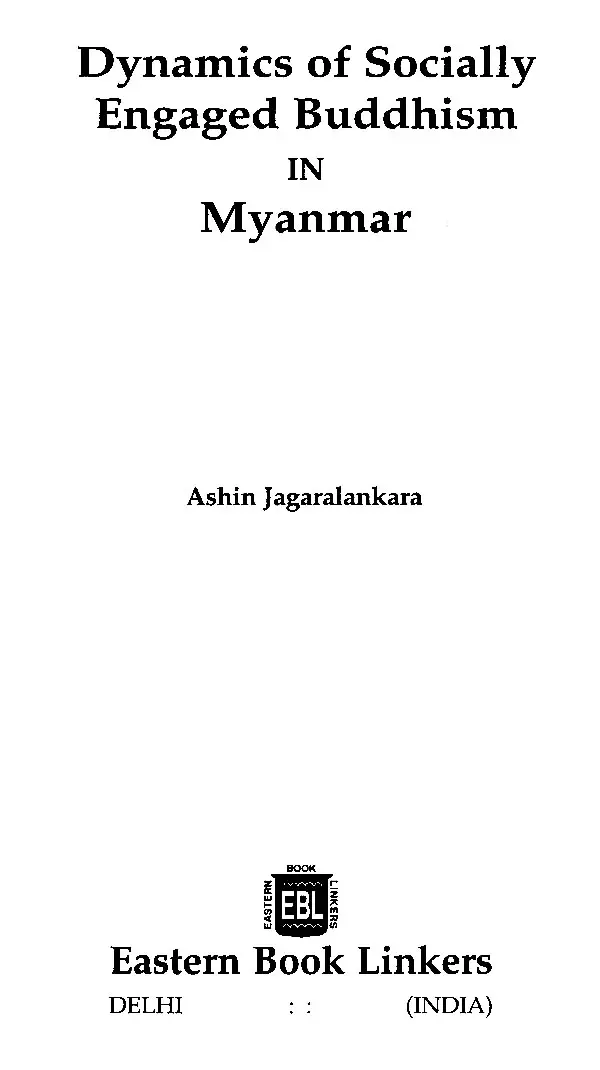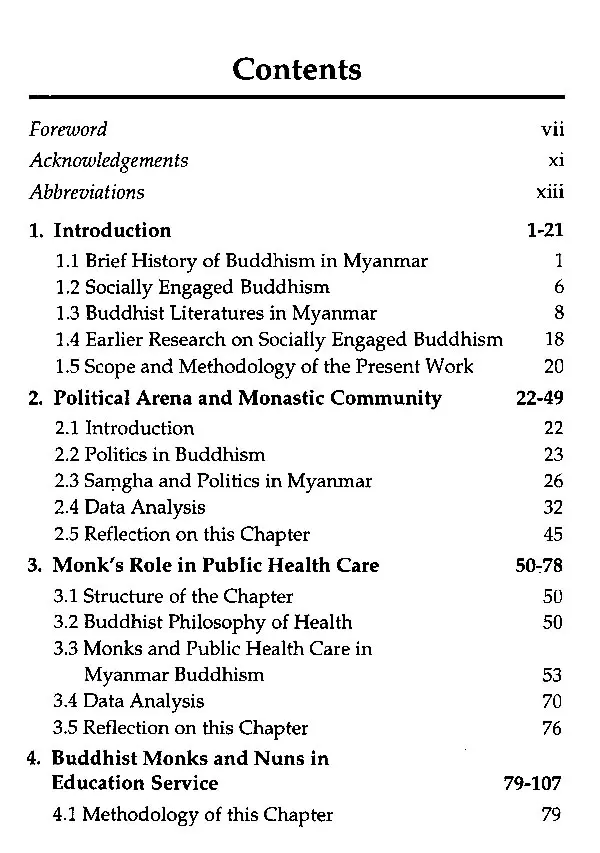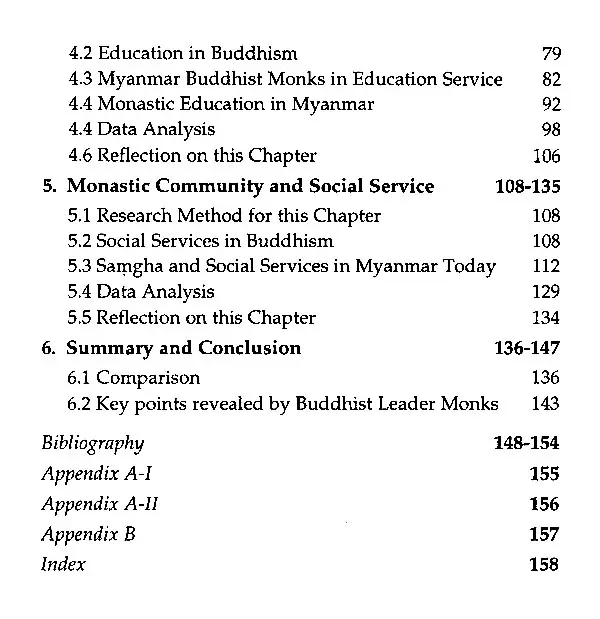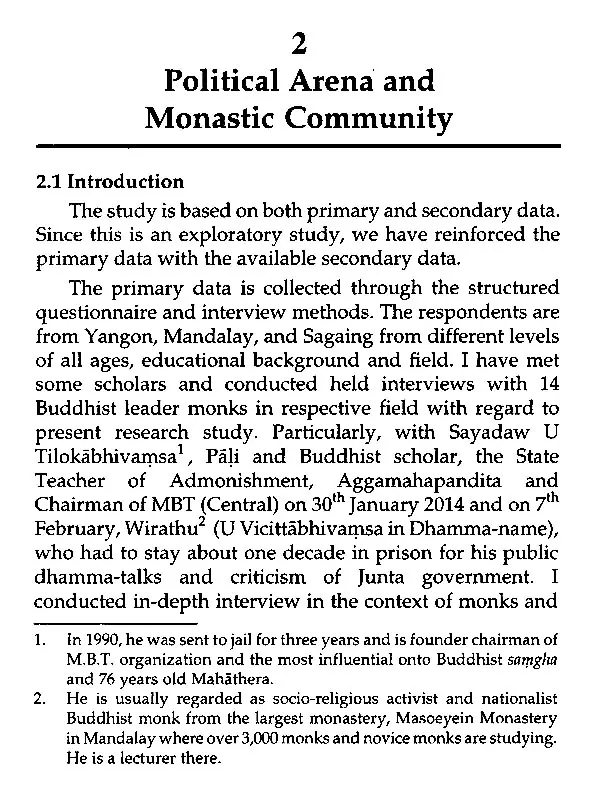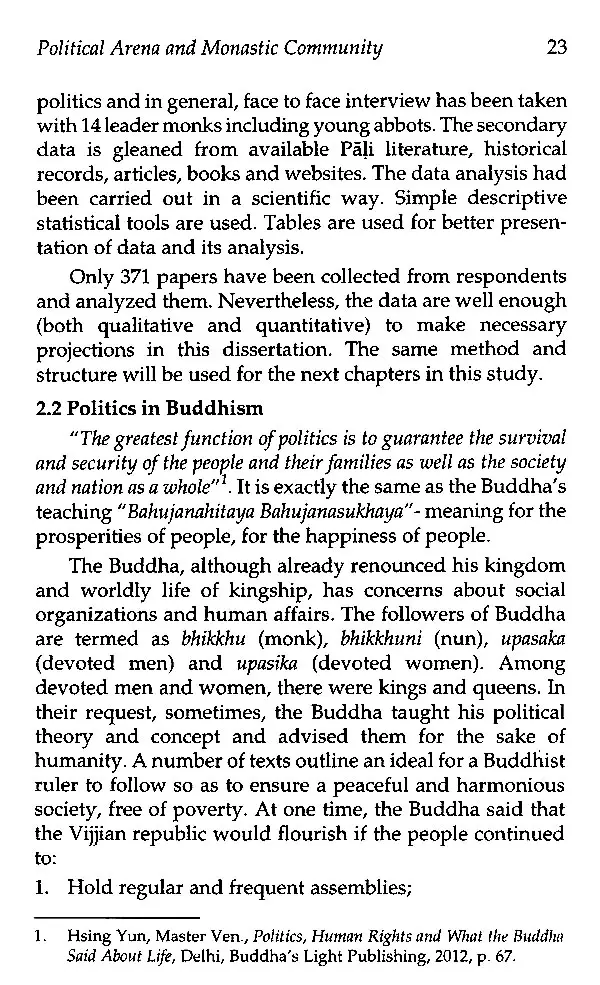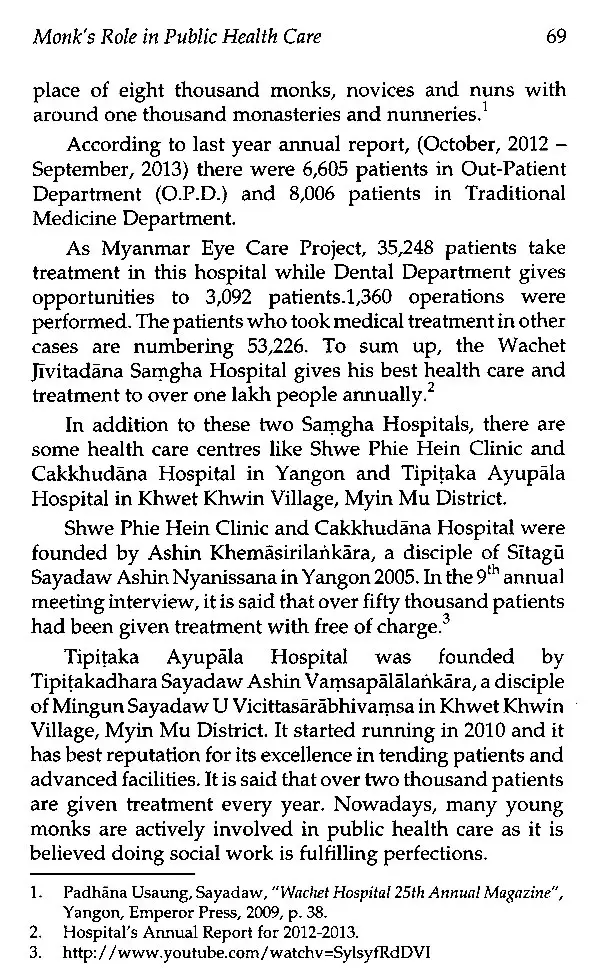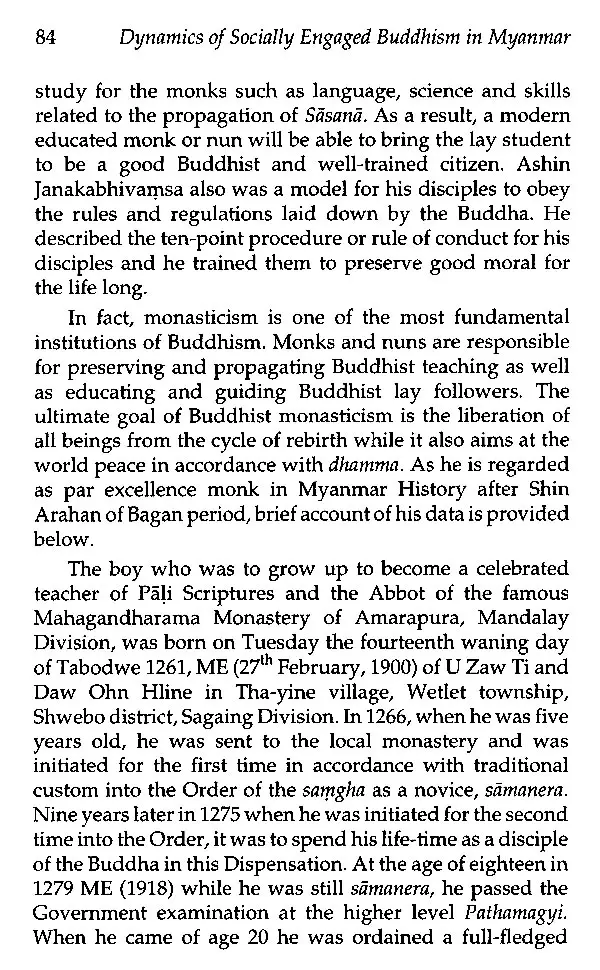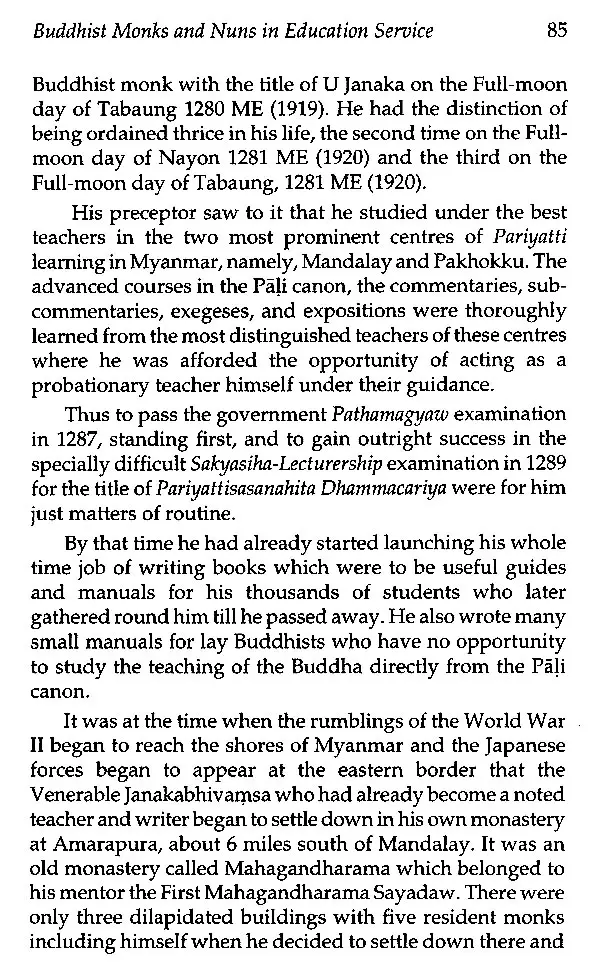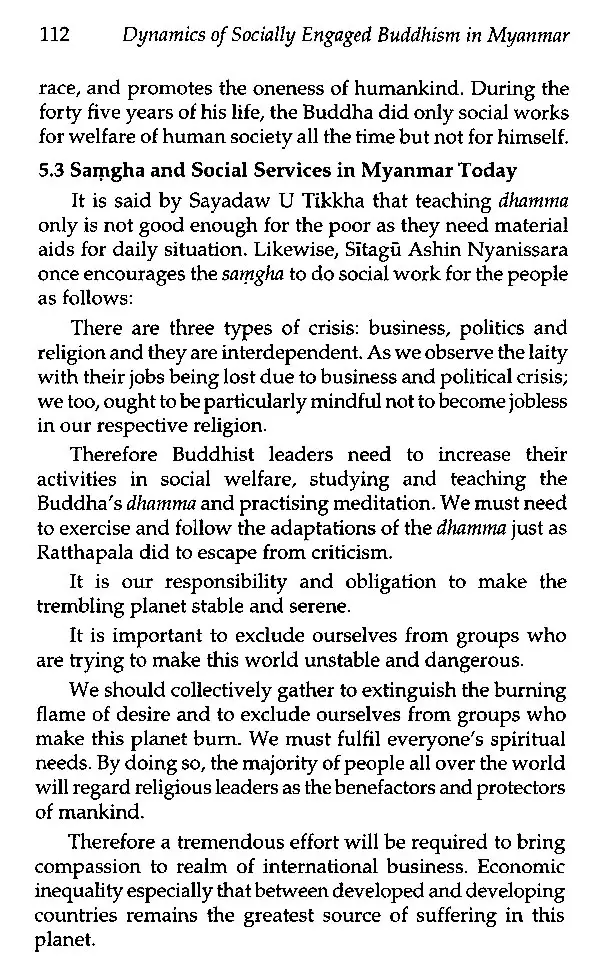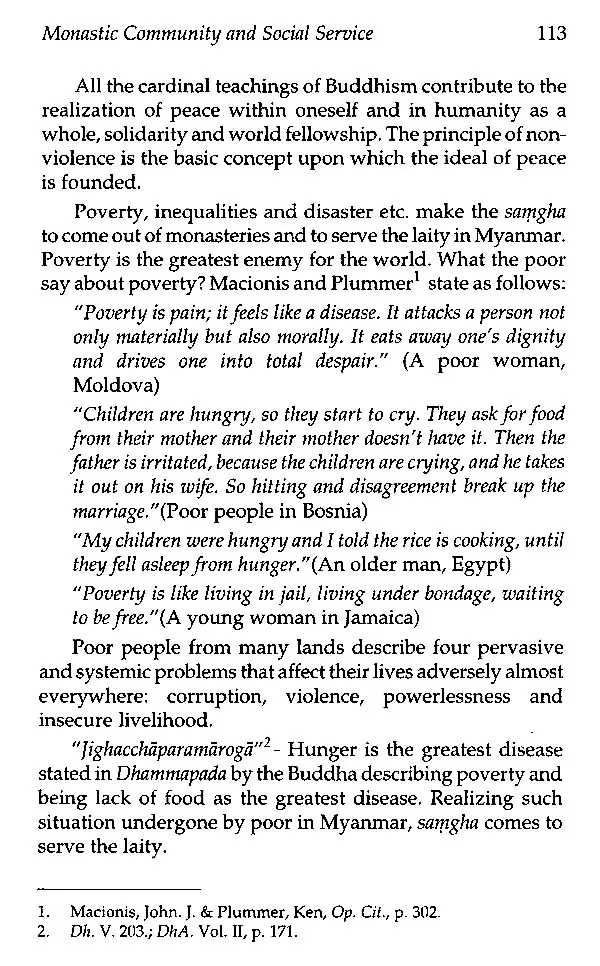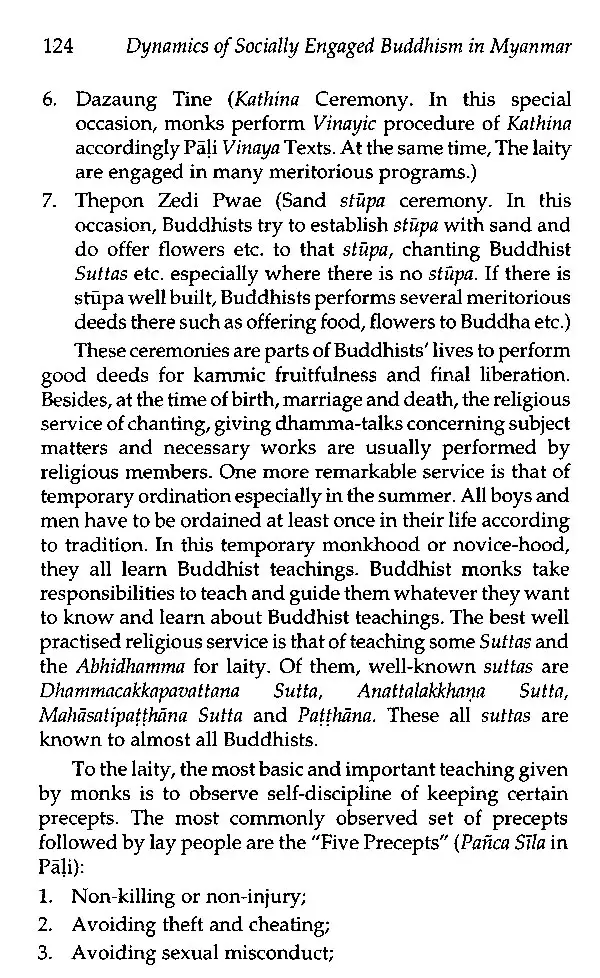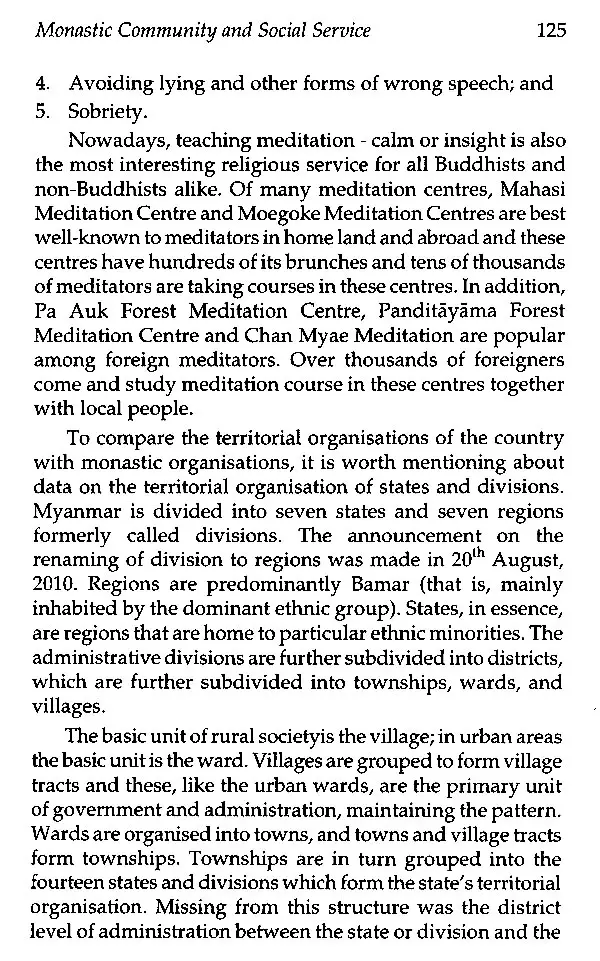 ---
We Also Recommend