Early Novels in India
$3400

$34.00
Tax included.
Shipping
calculated at checkout.
---
---
Book Specification
Book Description
About the Book
This volume brings together fourteen essays written by literary critics, historians and political theorists which look at the early novels in different Indian languages and the circumstances of their production. Most of the essays challenge the old assumption that the novel in India was a genre directly imported from the West, and address the issues of plural heritage and the economic and social determinants that interacted to make the shaping of this literary form a tangled and complex process in our languages.
About the Author
Meenakshi Mukherjee (1937-2009) was an authority on the novel in India. Her important books include The Twice Born Fiction (1971, rpt. 2001), Realism and Reality: Novel and Society in India (1985, 1992) and The Perishable Empire (2000). She was Professor of English, Jawaharlal Nehru University, New Delhi and later, Honorary Professor, University of Hyderabad.
Introduction
This volume originated in a Sahitya Akademi sponsored seminar on Early Novels in India held in Thiruvananthapurm in March 2000 in collaboration with the Centre for Comparative Literature, Kerala University. The idea was to examine the complex configurations behind the emergence of a new genre in different Indian languages and locate it in the intersecting webs of social, cultural and economic changes taking place during the colonial era. But the book as it stands now is not a collection only of papers presented at that seminar. Priority was given to the papers that attempted a theoretical or analytical understanding of the texts in the new genre in their larger historical context over the ones that gave chronological or descriptive accounts of the early novels. Some of the papers presented at Thiruvanathapuram have been substantially revised, altered or enlarged for the volume; four were commissioned later to fill up some glaring gaps. Neither of the two papers focussing on Hindi presented at the seminar was made available to us and only one of them could be partially reconstructed from an incomplete audio recording. Thus the present volume should be looked upon not as seminar proceedings, but as a book on its own. The two sections in the volume are broadly arranged according to the focus of the essays the second section containing those that look at specific texts, while the essays in the first section take up larger social and cultural issues and their effects on the shaping of a literary genre.
**Contents and Sample Pages**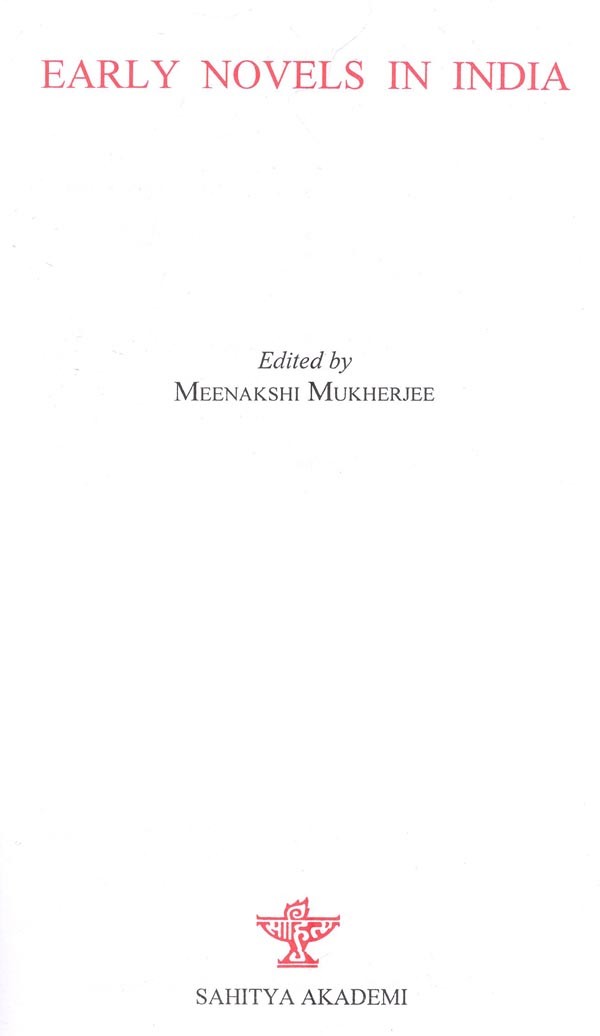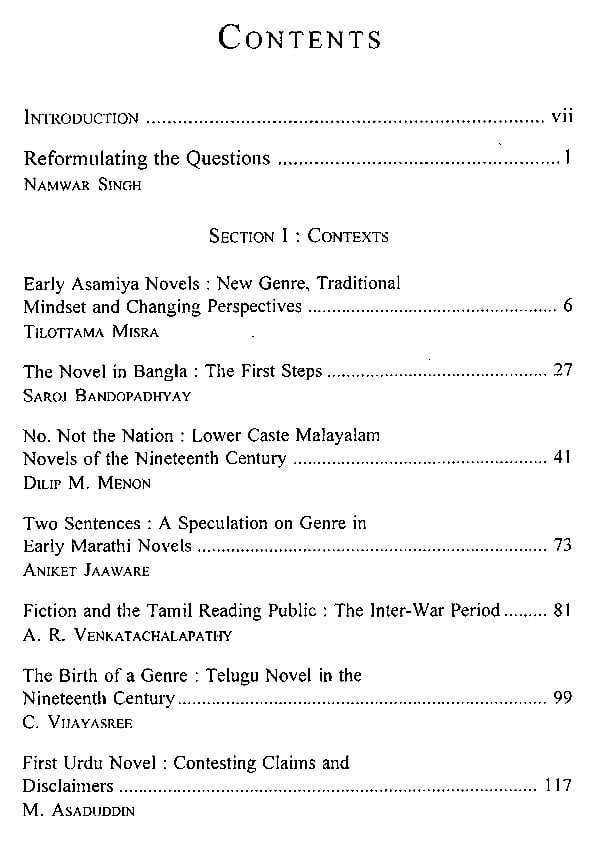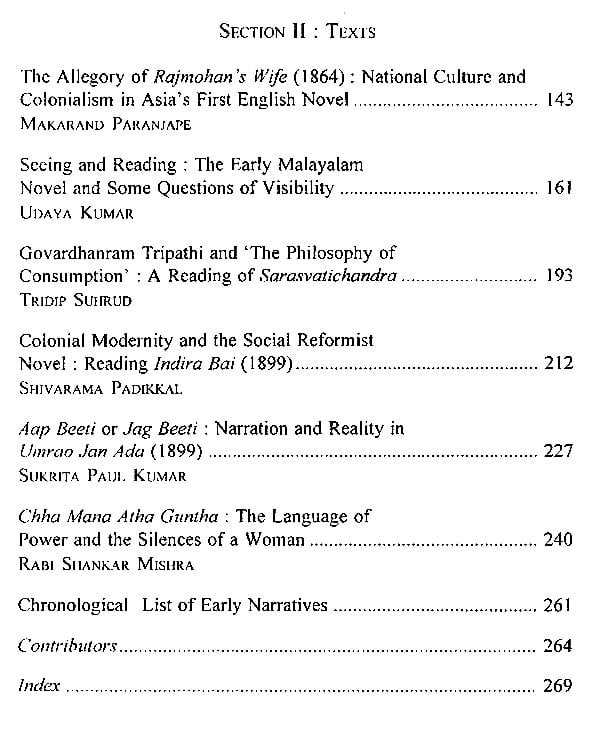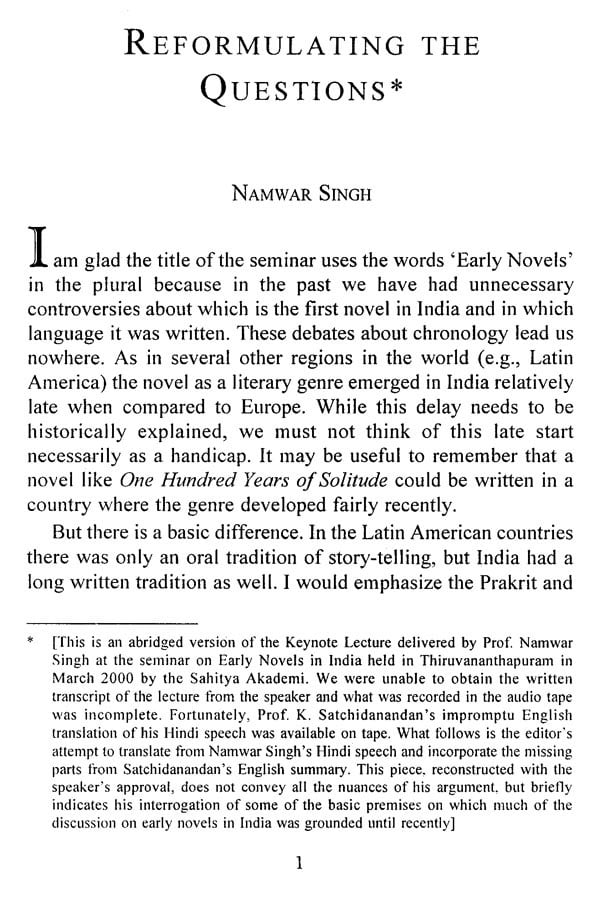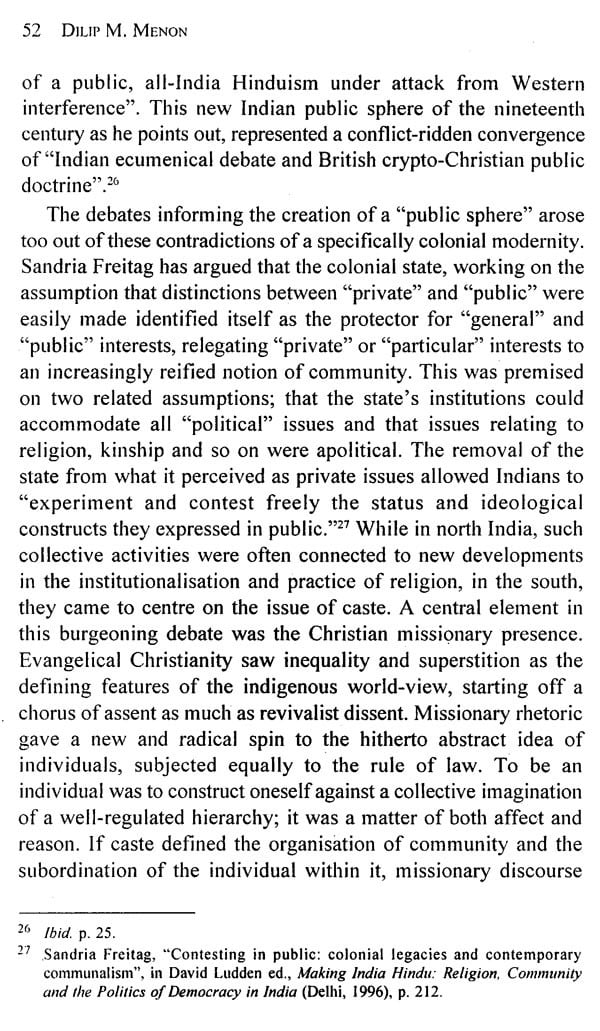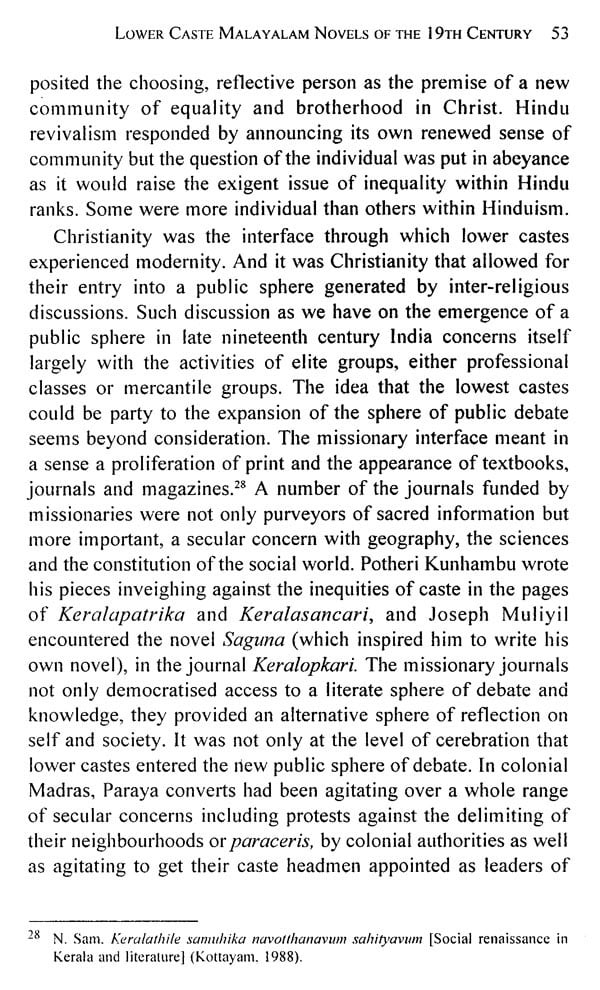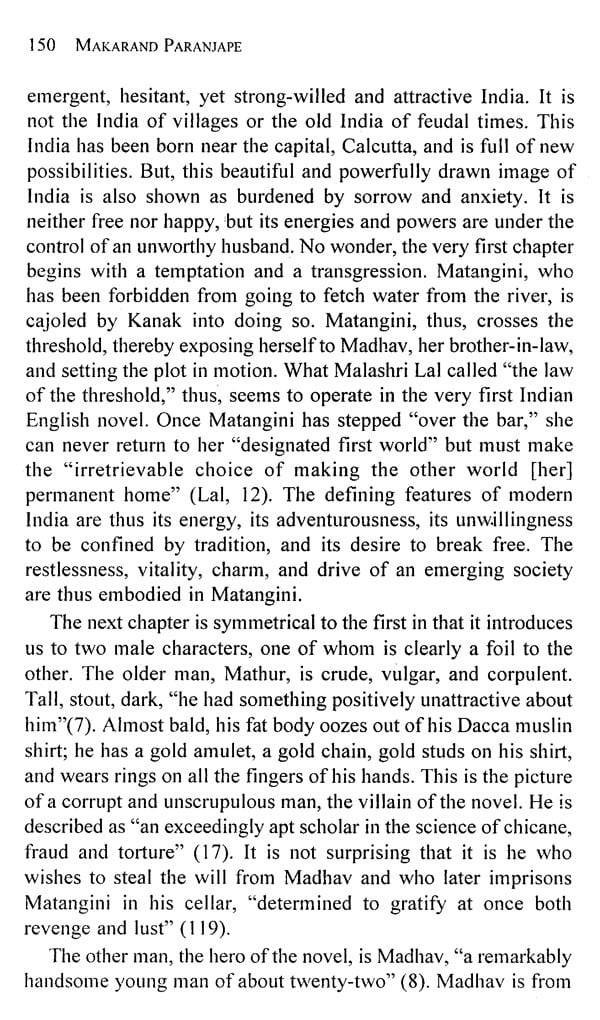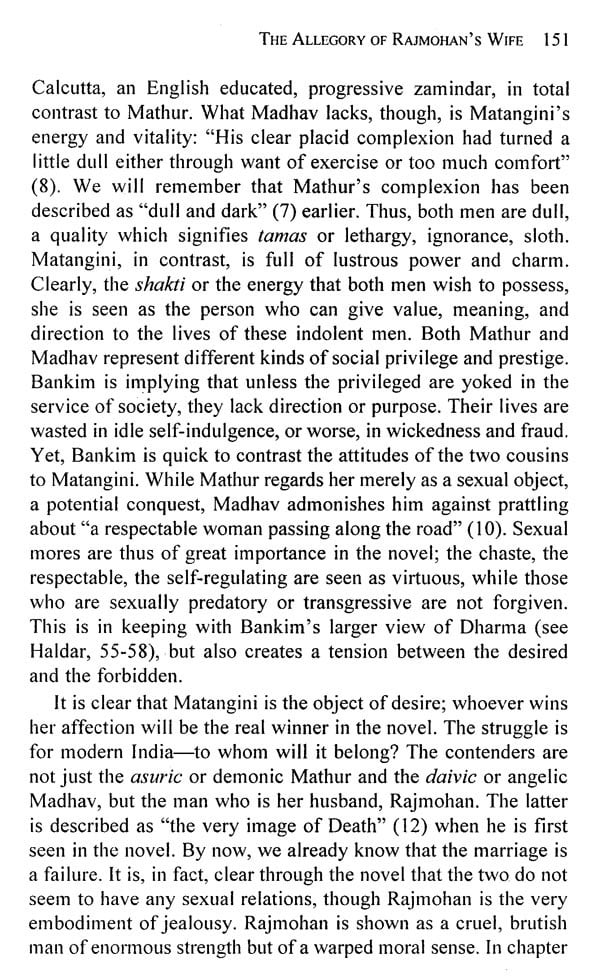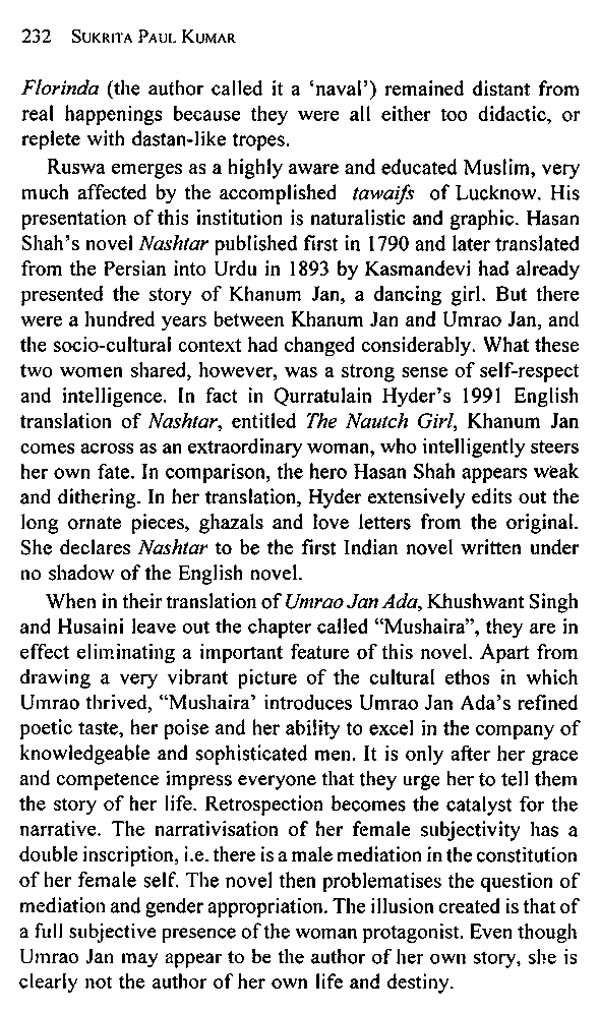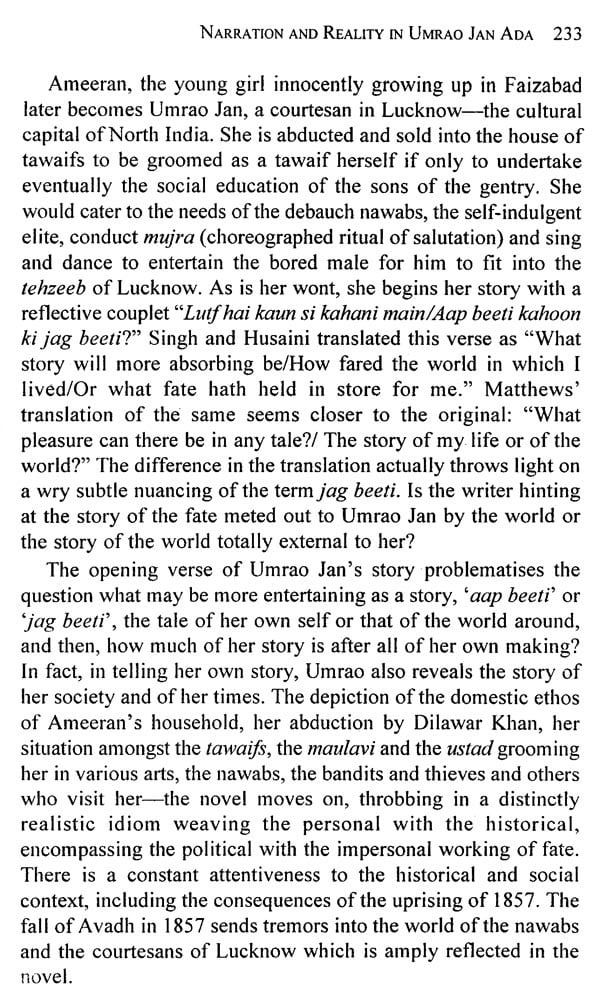 ---
We Also Recommend