Ecomuseum- Perspective in India
$5440

$54.40
Tax included.
Shipping
calculated at checkout.
---
---
Book Specification
| | |
| --- | --- |
| Item Code: | AZH266 |
| Author: | Sangeeta Dutta |
| Publisher: | AGAM KALA PRAKASHAN, DELHI |
| Language: | ENGLISH |
| Edition: | 2010 |
| ISBN: | 9788173201028 |
| Pages: | 198 (Throughout Black and White Illustrations) |
| Cover: | HARDCOVER |
| Other Details | 10.00X7.50 INCHES |
| Weight | 710 gm |
Book Description
About The Book
Museums have shifted their importance from objects to community and likewise many ecomuseums developed worldwide. Ecomuseum, a French origin term has made revolutionary changes in the existing notion of museums. It serves as rescue mechanism for heritage, identity and developments. Ecomuseums have made very little progress in India, whereas there are tremendous opportunities. The manifestations of Indian civilization can be converted into ecomuseum in a much wider connotation. In this volume, one of the manifestations of Indian civilization, the sacred complex, has been experimented. Sacred complexes in India serve not only as religious institution but also as centre for socio-cultural development. They encompass all the tangible and intangible heritage associated with a particular territory which is one of the main criterion of ecomuseum.
About the Author
Sangeeta Dutta (b.1976), PhD, MA (Museology, National Museum Institute, New Delhi), Msc (Social Anthropology, University of f Delhi), teaches Museology in National Museum Institute, New Delhi. Graduated in Anthropology from Cotton College, Guwahati, Dr. Sangeeta has joined Museology to explore the diverse field of museums. She served as Curator in She rin City palace, Jaipur, Rajasthan. gained experience in different capacities in several museums of Rajasthan and also in IGNCA and Institute of Archaeology, ASI, Delhi.
Preface
Museums of 21st century are no more 'object centre' institutions, instead, they have acknowledged the idea of public service and have become *community centered' institutions. This new development in the field of museums is known as 'new museological' development which gained popularity between 1970's-1980's.
The present study deals with ecomuseum, the concept evolved from the theory of New Museum. The new trends in museum development and the role of the community to preserve and promote its cultural and natural heritage led to the establishment of ecomuseum. An ecomuseum recognizes the importance of culture in the development of self identity and its role in helping a community to adjust to rapid changes while preserving their own culture or tradition. The ecomuseum thus becomes a tool for the economic, social, cultural and political growth and development of the society within a given social and environmental settings. Ecomuseum is often confused with New Museology. New Museology is the theory and it is a much wider phenomenon, while Ecomuseum is a part of this bigger umbrella.
**Contents and Sample Pages**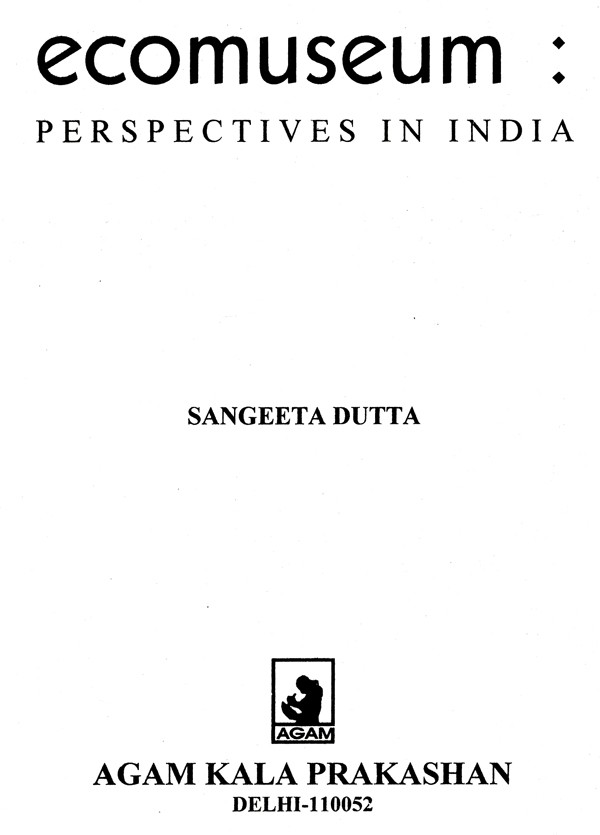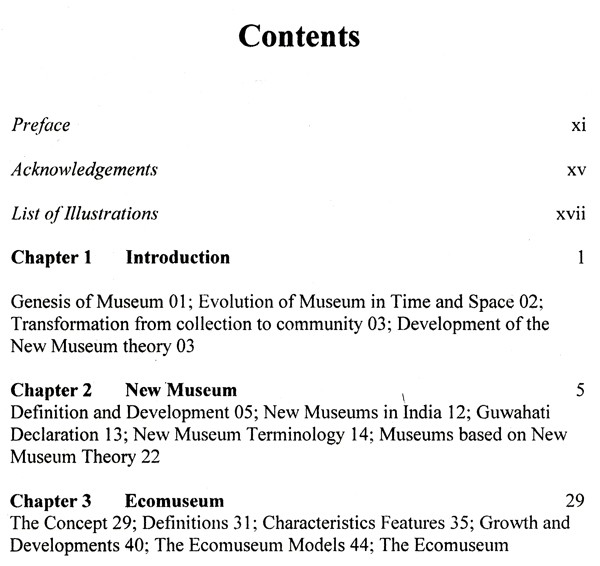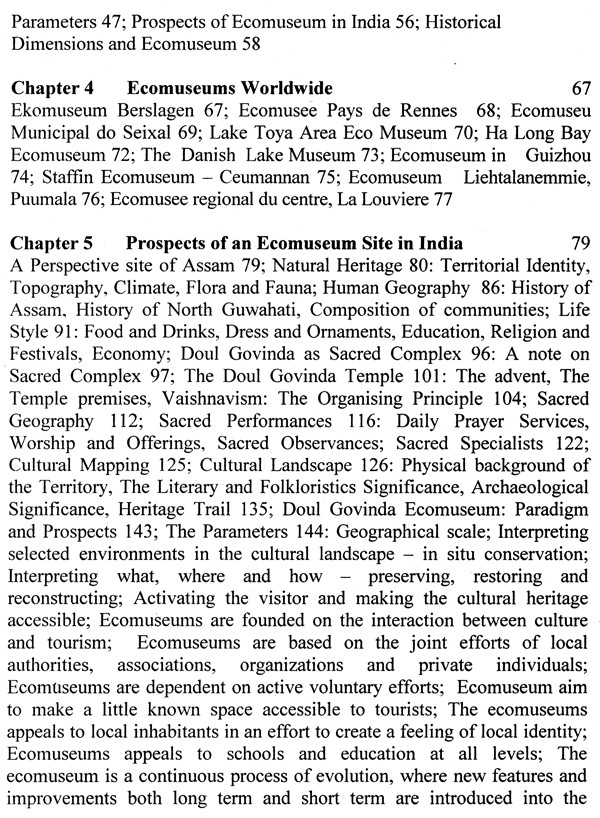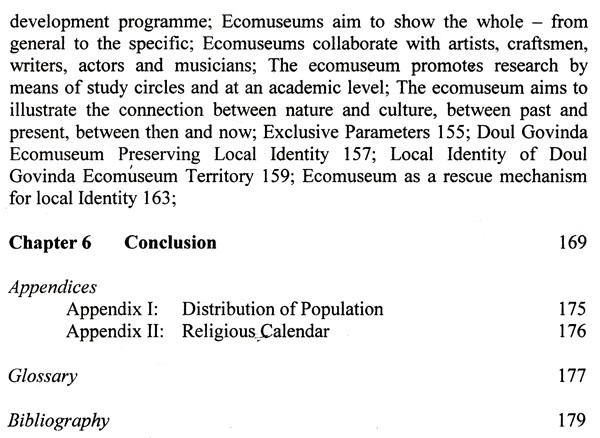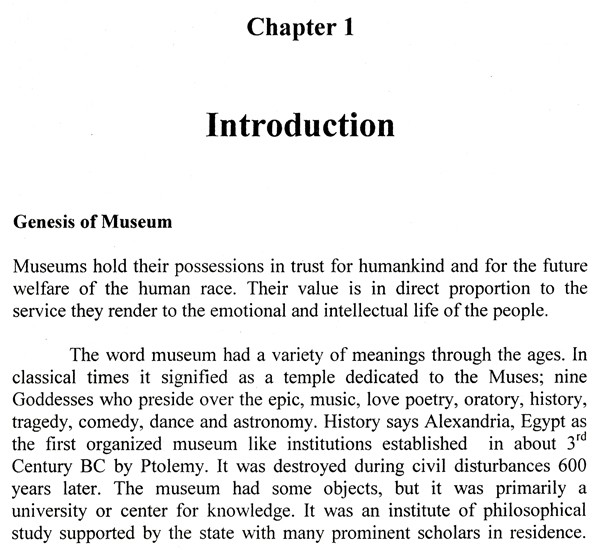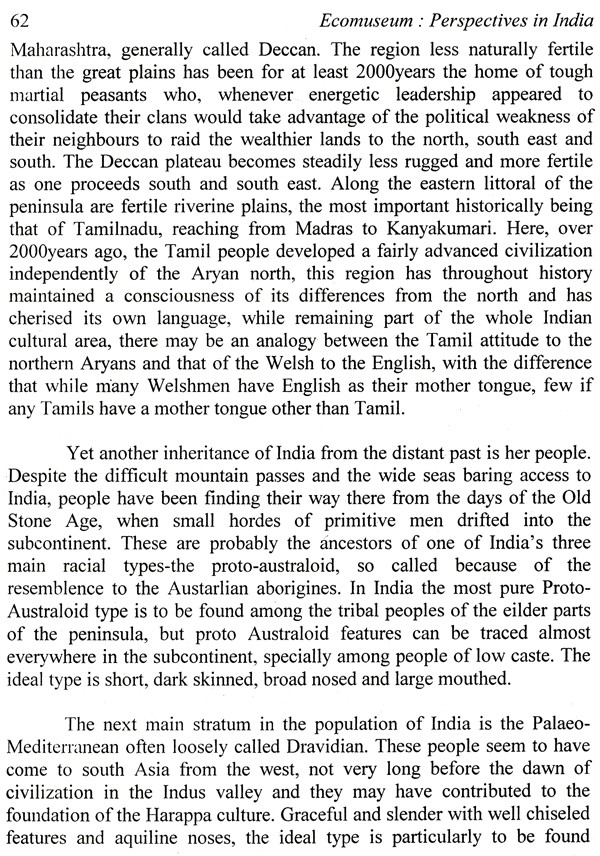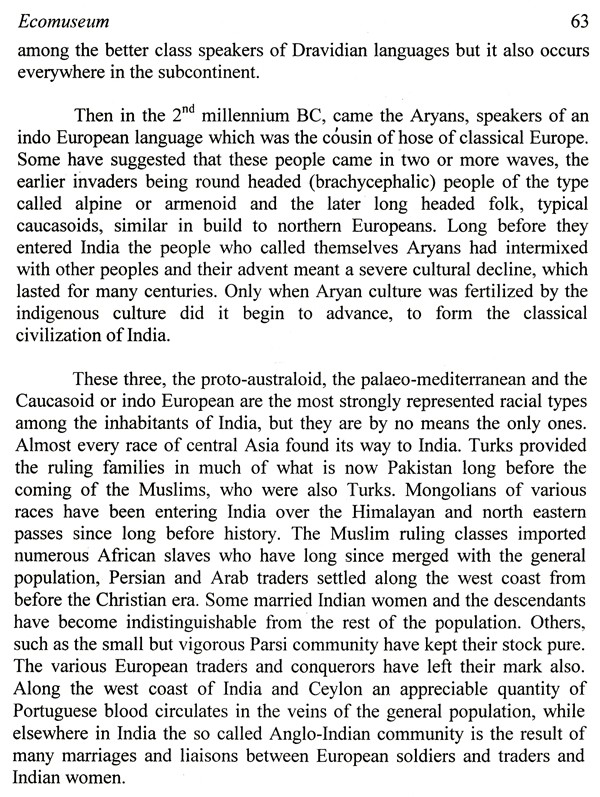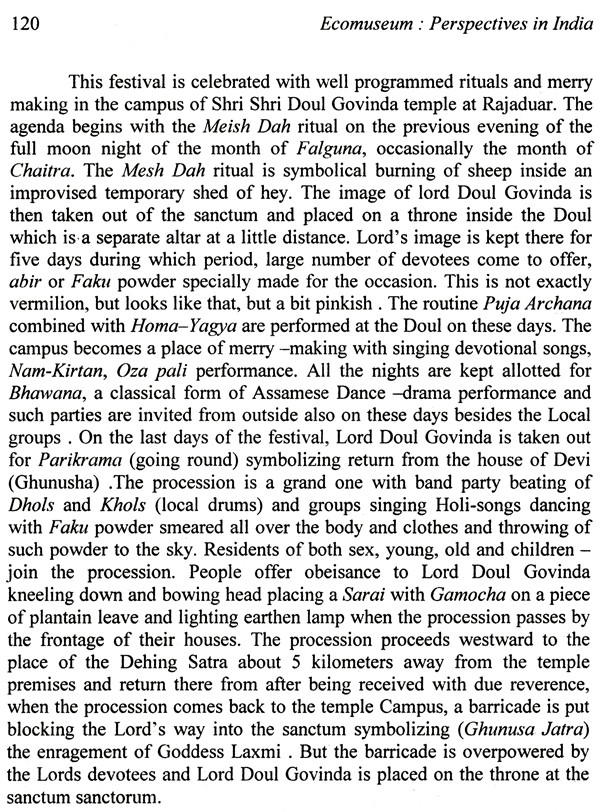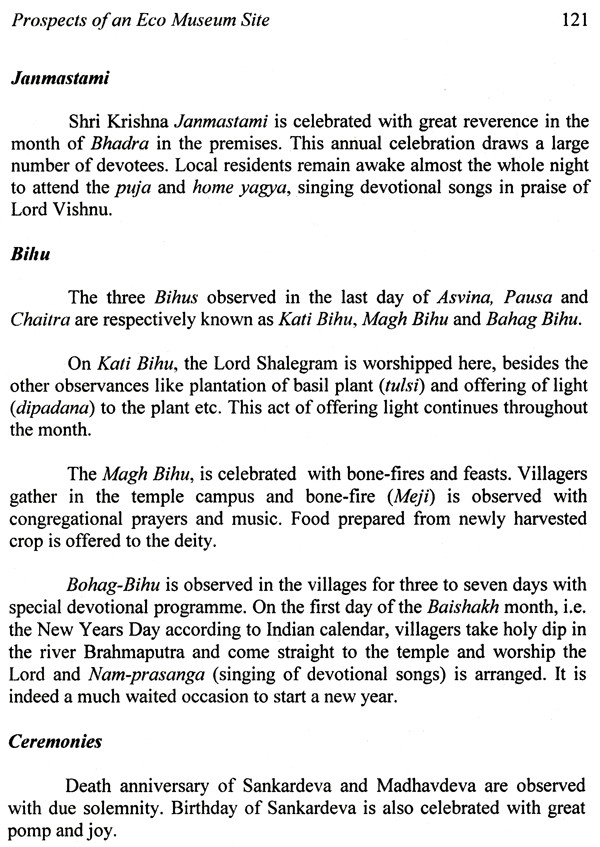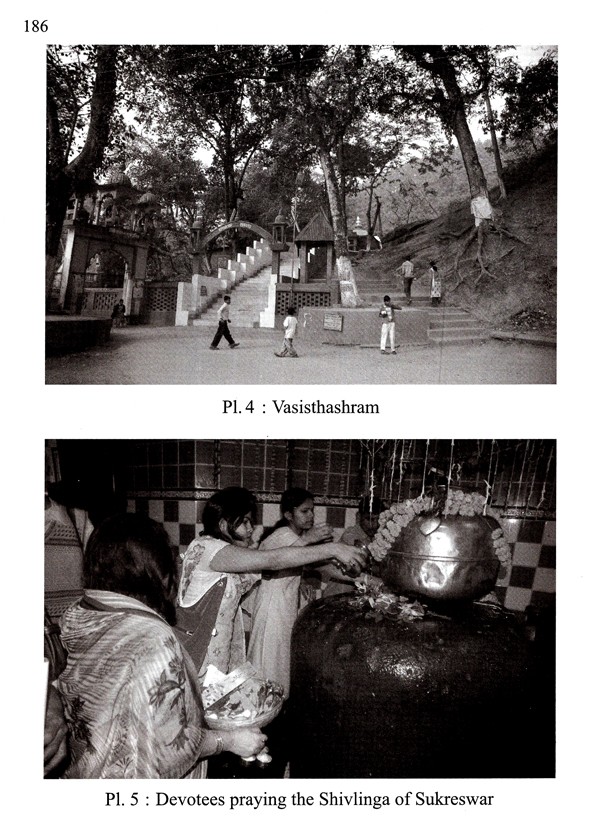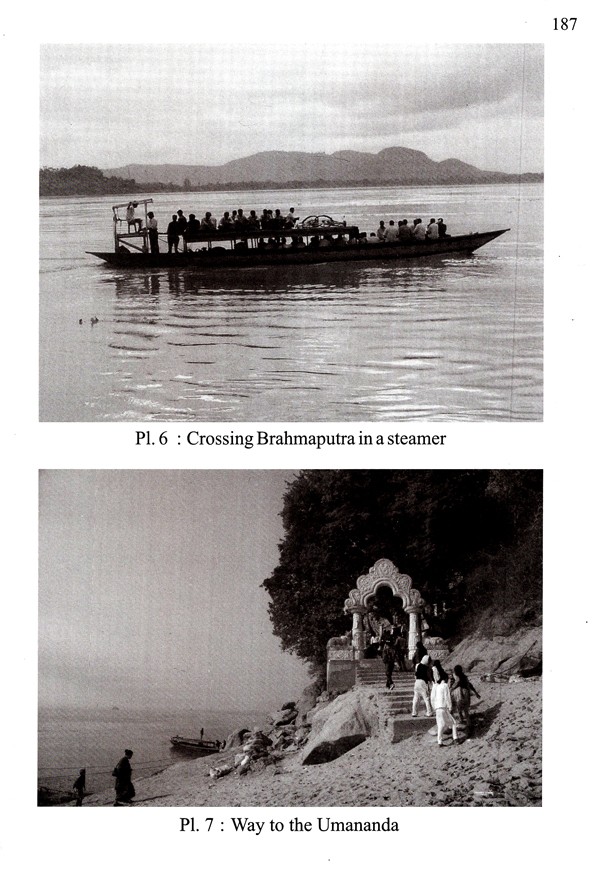 ---
We Also Recommend