Economic and Social Conditions of Andhra Desa (A.D. 1000 to 1323 A. D.)
$3120

$31.20
Tax included.
Shipping
calculated at checkout.
---
---
Book Specification
| | |
| --- | --- |
| Item Code: | UAO194 |
| Author: | K. Pramila |
| Publisher: | Bharatiya Kala Prakashan |
| Language: | English |
| Edition: | 2002 |
| ISBN: | 8186050922 |
| Pages: | 272 |
| Cover: | HARDCOVER |
| Other Details | 8.80 X 5.80 inch |
| Weight | 470 gm |
Book Description
ABOUT THE BOOK
The importance of reginal and local history in understanding the complexity of national culture is now recognized. To understand the forces at work in this social and economic formations of a select physiographical are i.e., Telangana and to look at its impact over entire Andhra deśa, an intensive study was made on Telangana during the period A.D. 1000 A.D. 1323. Virtually covering the rule of the Chalukyas of Kalyan and Kakatiyas. Aspects of power structure, Acculturation of Tribes, Industry and Trade, Marketization of Rural Economy, Urban Centers are clearly brought out based on Original Archaeological and Literary Sources.
ABOUT THE AUTHOR
Mrs. Kasturi Pramila (1946) is presently working as Junior lecturer in history in Government Junior College for Girls, Nellore (A.P.). She took her M.A. Degree in history from Andhra University, Vishakhapatnam, in 1976. She was awarded Ph.D. in 1990 by Nagarjuna University, Guntur for her work on "Economic and Social Conditions of Telangana (A.D. 1000-A.D.1323)." Indian Council for Historical Research and sanctioned Post Doctoral grant for pursuing research on "Land holding pattern and peasant group formation in southern Telangana (A.D.1050 to A.D.1200)" which was completed in 1998. Many of her articles were published in the proceedings of A.P. History Congress.
PREFACE
This work is substantially the same of my thesis submitted to the Nagarjuna University, Nagarjuna Nagar (A.P.) for the award of Ph.D. Degree in 1989.It took a long period of time to make the press copy ready and get published. During serious personal setbacks occurred and circumstances due to services transfers could not make it possible for me to work further on this aspect. However studies on this period have appeared and they are given there under.
Cynthia Talbot (1991) Temples, Donors and Gifts : Patterns of Patronage in Thirteenth century South India, Journal of Asian Studies, 50, pp. 308-40.
(1992) A Revised view of Traditional India : Caste, Status and Social mobility in medieval Andhra, South Asia, 15, pp. 17-52.
(1993) Rudrama Devi, The Female King: Gender and Political Authority in Medieval India. In, David Shulman, Syllables Of The Sky, Studies in South Indian Civilisation, Delhi, pp. 391-430.
C. V. Ramachandra Rao The Kakatiya Polity. Society. And Economy: Presidential Address, Medie val Section. A.I.. History Congress. Warangal, pp. 59-75.
K. M. Srimali Reflections on Recent Perceptions of Early Medieval India: Presidential Address. Historiography Section, A.P. History Congress, Tenali, pp. 124-130.
**Contents and Sample Pages**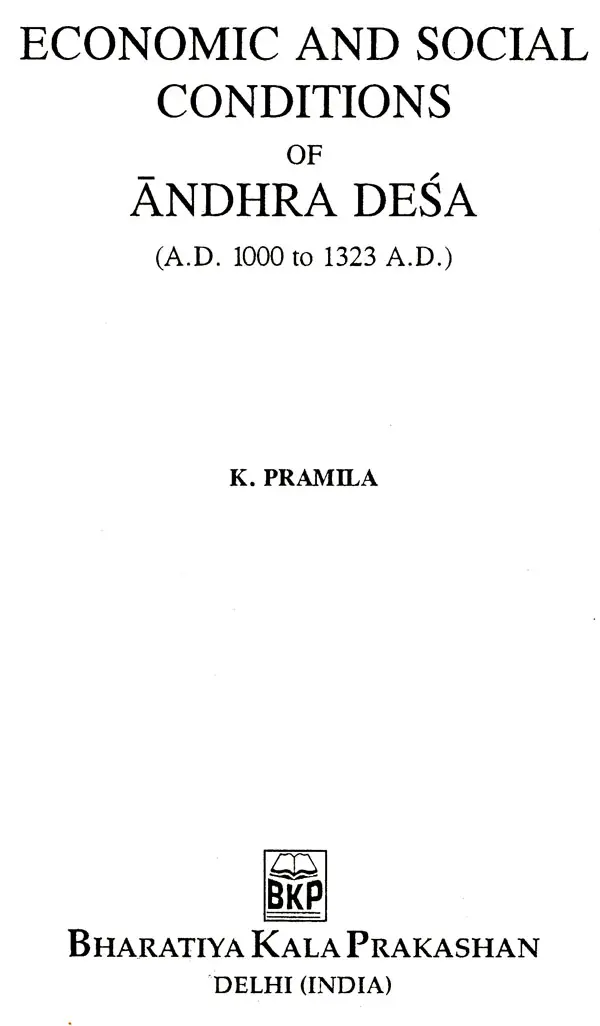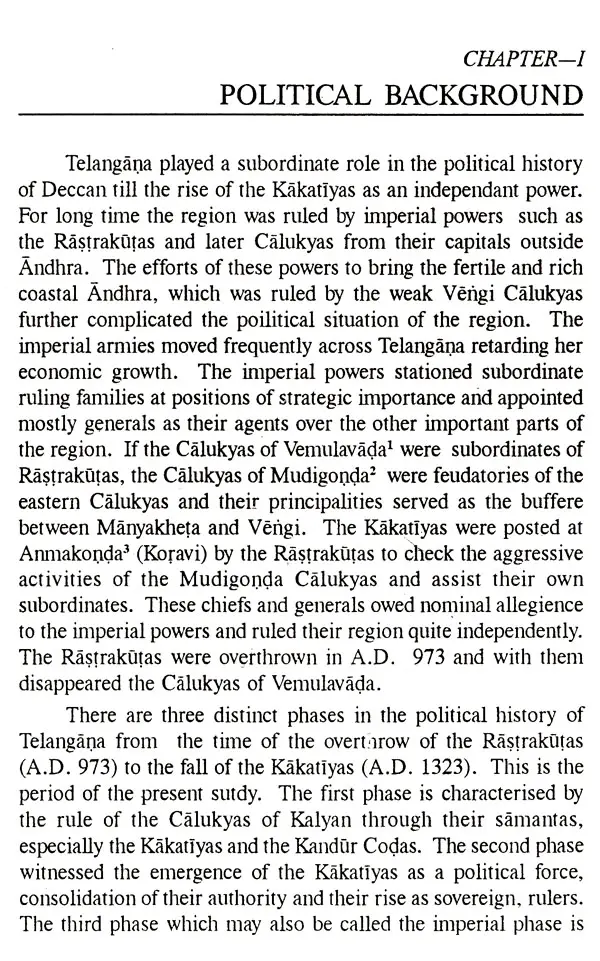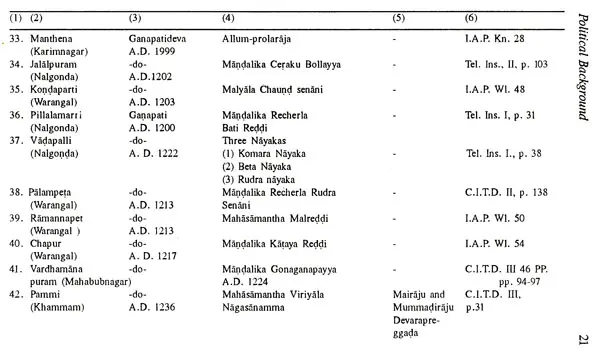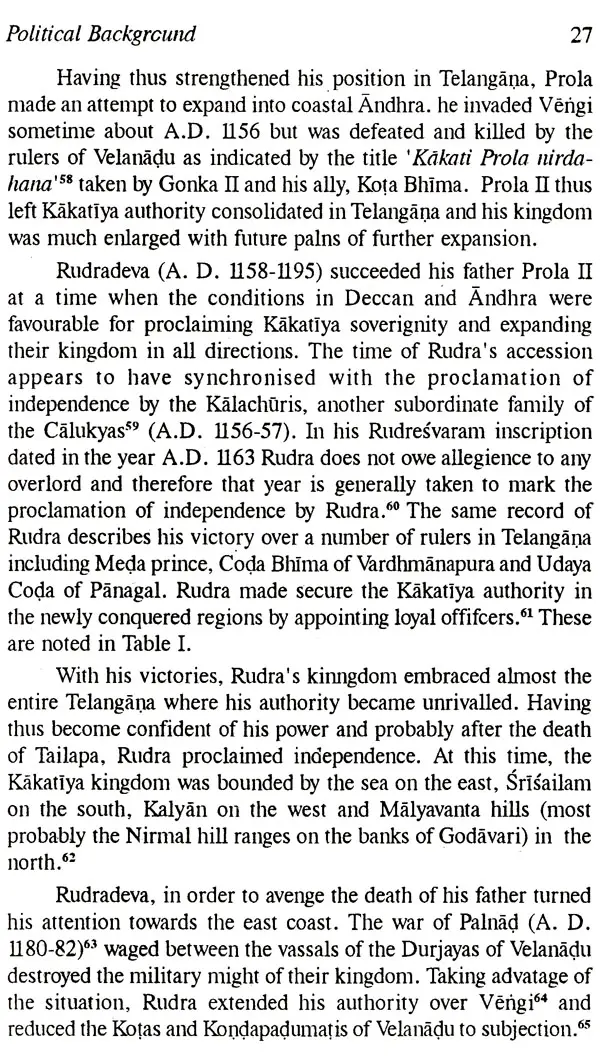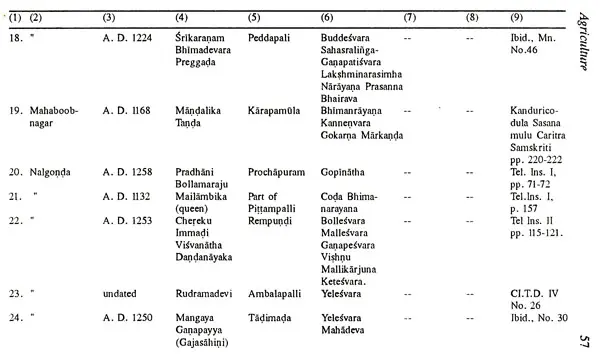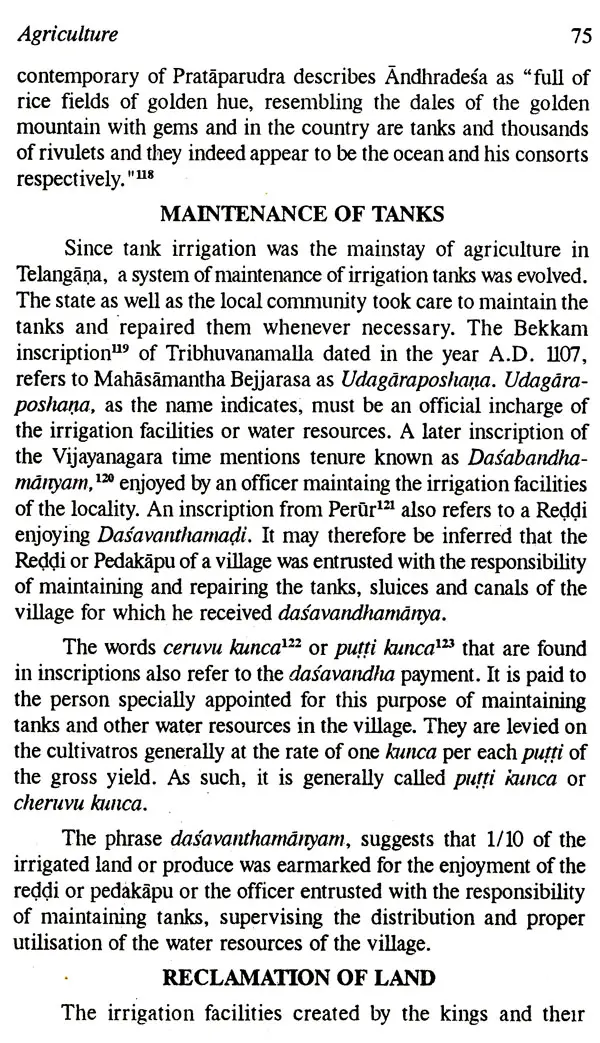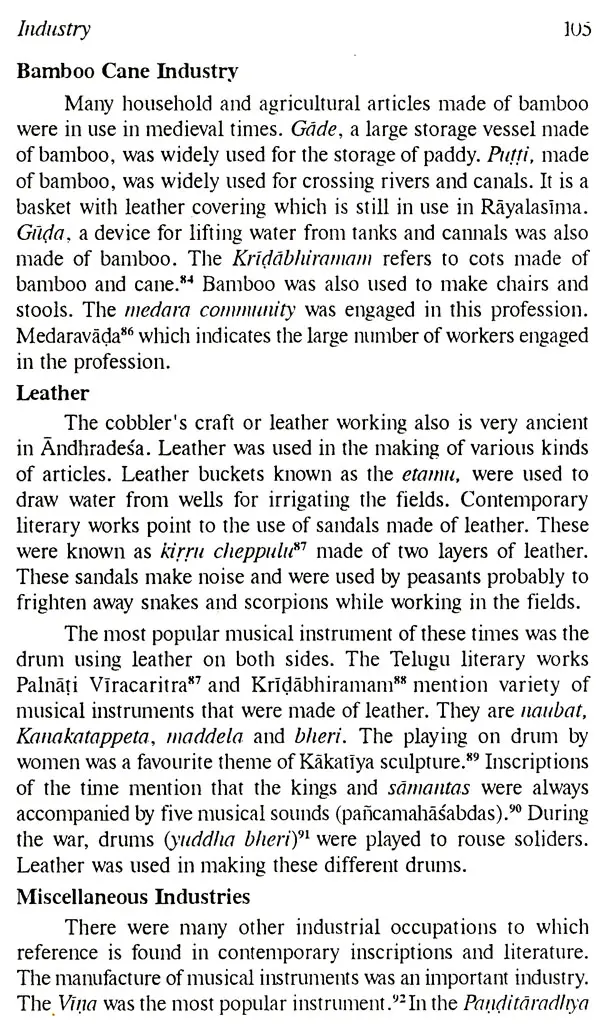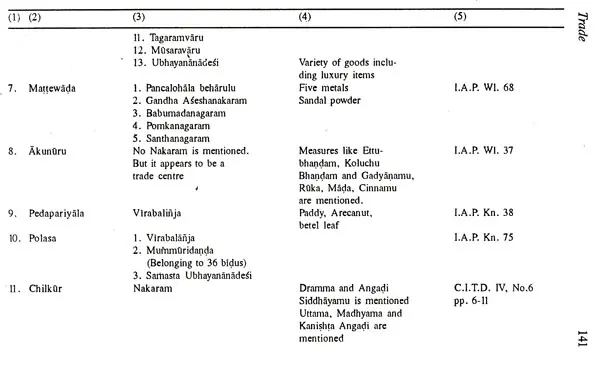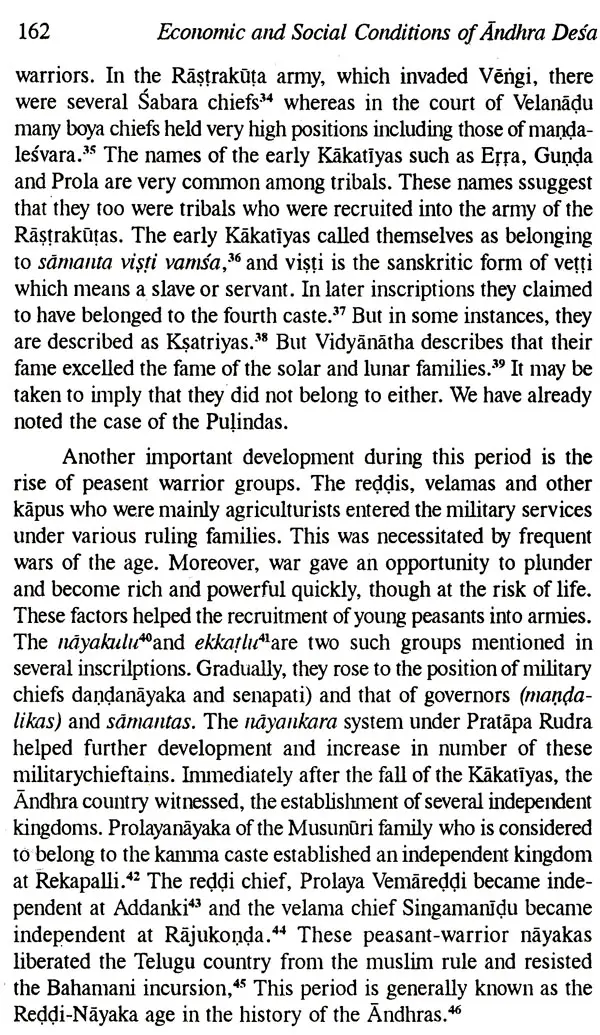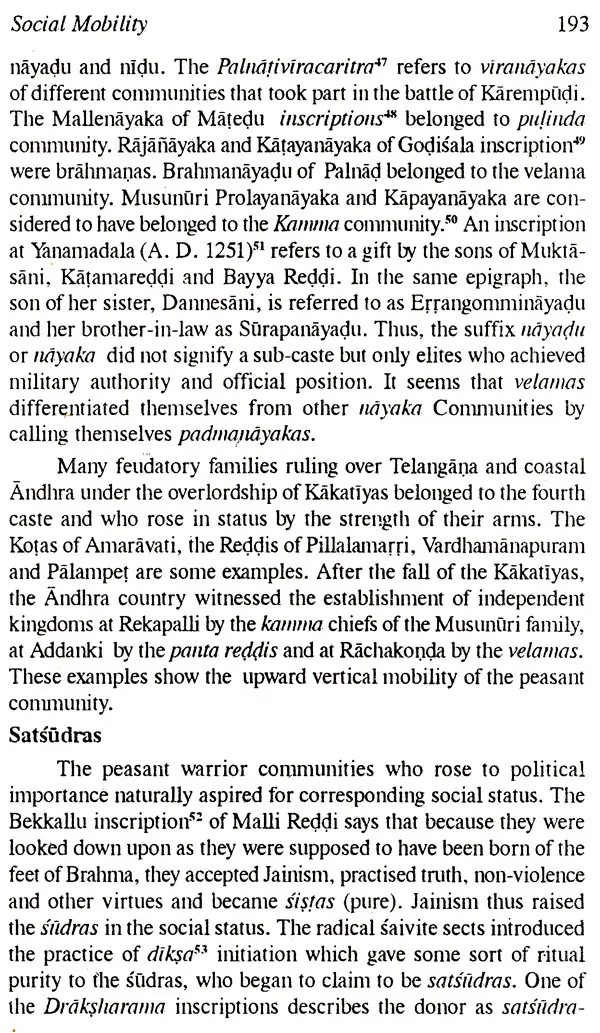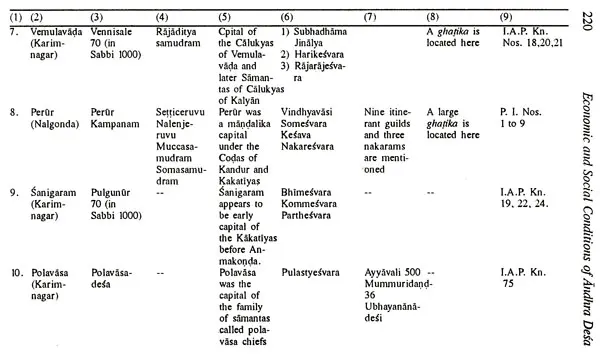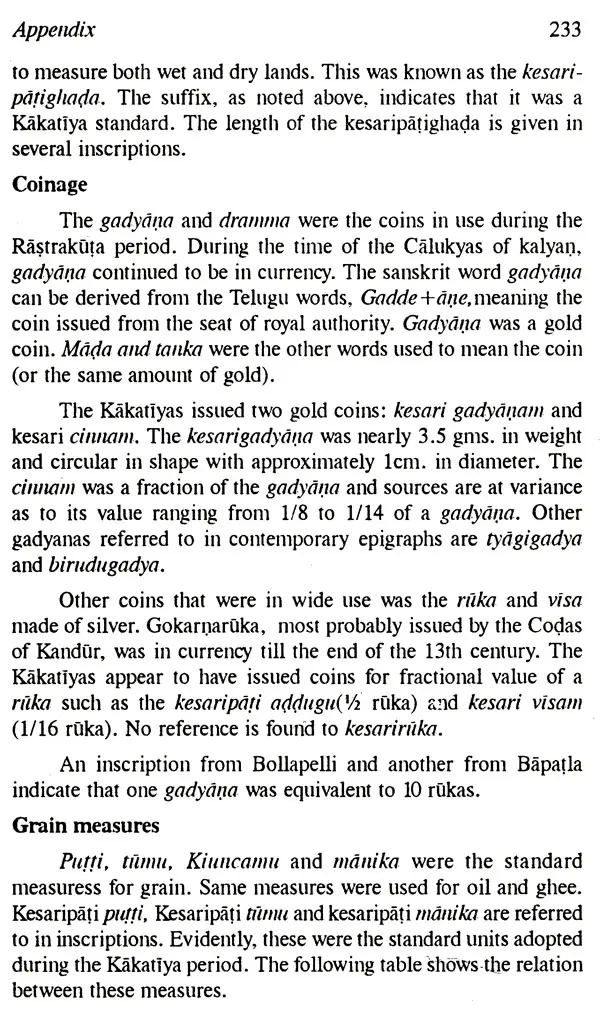 ---
We Also Recommend