Efforescence of Realism (A Study in Arthur Miller's Drama)
$4400

$44.00
Tax included.
Shipping
calculated at checkout.
---
---
Book Specification
| | |
| --- | --- |
| Item Code: | UAN339 |
| Author: | B.Jha |
| Publisher: | Bharatiya Vidya Prakashan, Delhi |
| Language: | English |
| Edition: | 2010 |
| ISBN: | 9788121702256 |
| Pages: | 334 |
| Cover: | HARDCOVER |
| Other Details | 9.00 X 6.00 inch |
| Weight | 540 gm |
Book Description
About The Book
A complete and calculated study of America's best known playwright. An indepth study of Realism in the wake of New-Drama has been undertaken by the writer. To the writer, Realism is not a mode of writing plays or any artistic genre, it is the side by side and seminal development of artist's personality. As Miller has put somewhere, it is almost the autobiography of the writer.
The American Theatre was trying to reflect its time after Great Depression. Miller is concerned with social issues affecting contemporary society. Political and social compulsions are there but more important is the impersonal forces which affect his image of himself.
Miller's choice of themes, his realism as reflected in his style, tragic realism and modern tragic ethos, his characters and convictions have been dealt at length.
The writer tries his best to establish his findings. It is a nice interpretation of modern American playwright's point of view.
B.Jha is presently a Reader in the Deptt. of English in L.N.Mithila University, Darbhanga.
Forword
Still a student of B.A. Part-I, I had somehow a copy of 'Death of a Salesman' of Arthur Miller. It bewitched me. The year 1967-69 was a transition period in modern India. I spotted some similarity in this book. I may name it a Bible for the modern age.
The whole American literature has a sort of fascination for me. The spirit of adventure, the quest for truth, the variety of exalted experience and its cosmopolitan character enticed me. Arthur Miller became guide and friend and he welcomed me inside the circle. I found my own feelings expressed in his works. He has become a suitable habitat for me.
When Arthur Miller says that man is inside the society and the society is inside a man, he seeks a social relevence in his writings. He is one American playwright who combined in his works social awareness with deep insight into personal weaknesses of his characters. Family is a nucleus points in his plays. His plays often deal with families. that is destroyed by false values. The writer's quest for 'whole truth' often comes across wrong dreams of his characters. Also the success motives infiltrate into the calm of the family territory. His realism is not bookish rather a realised one by the writer and the contemporary society at large.
The Great Depression had shaken the ground under the feet of so many believers. Miller too experienced it and swallowed the bitter truth. Man is born to die but not with scourge of death and defeat. He fights for his rightful position in the society.
Book's Contents and Sample Pages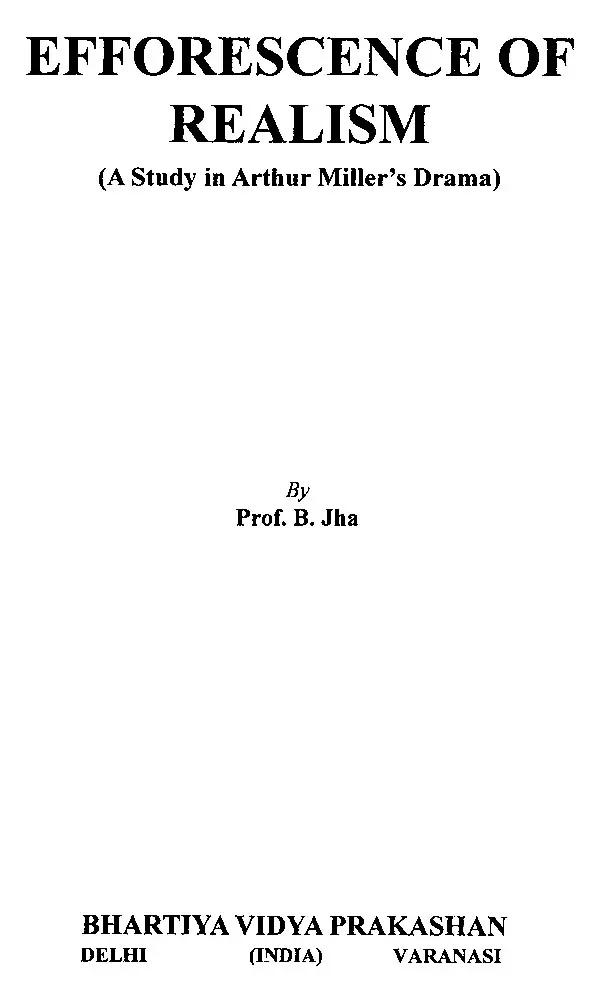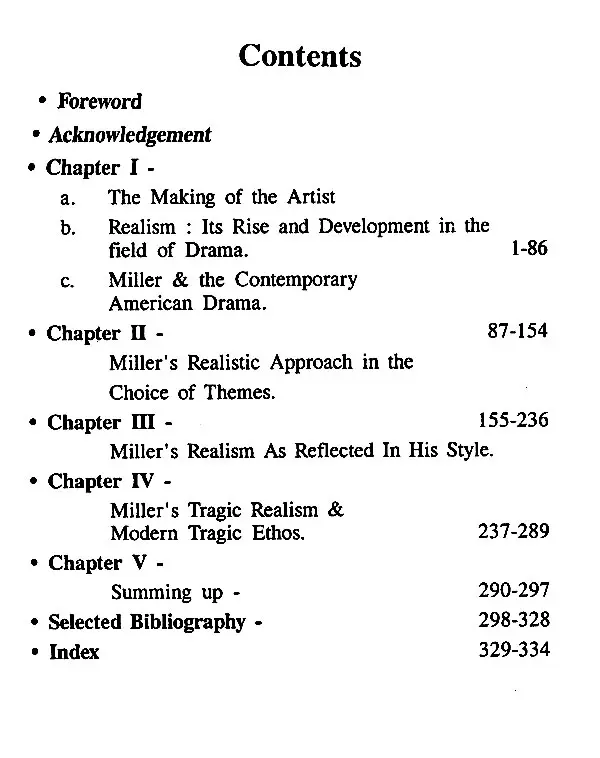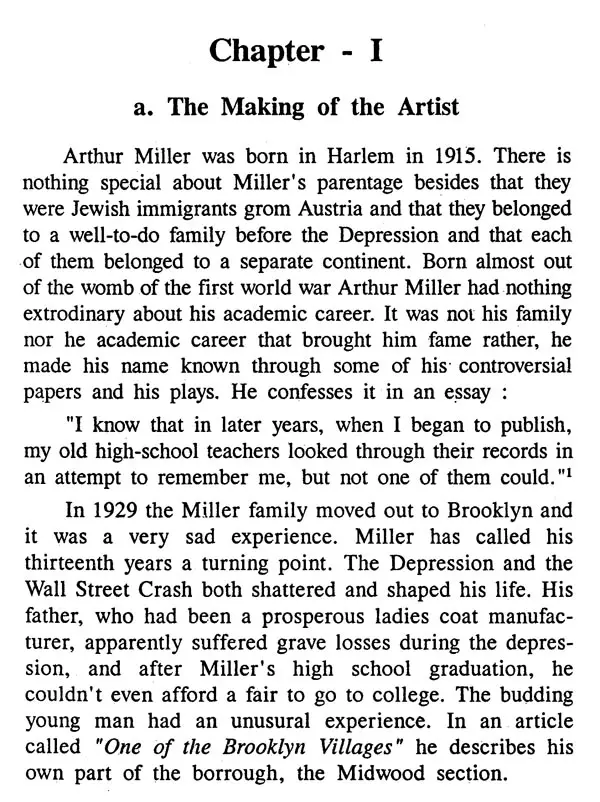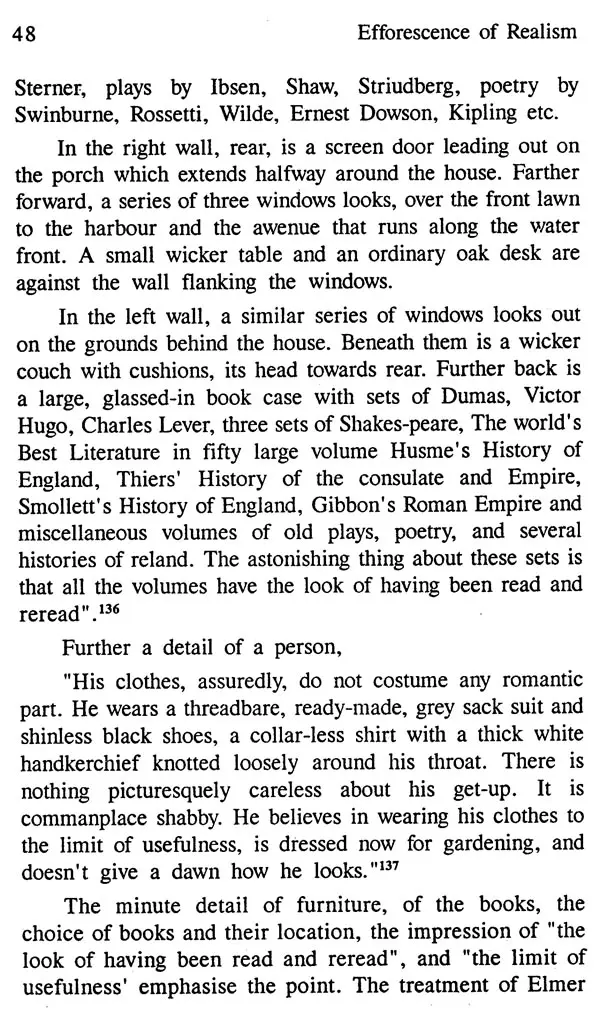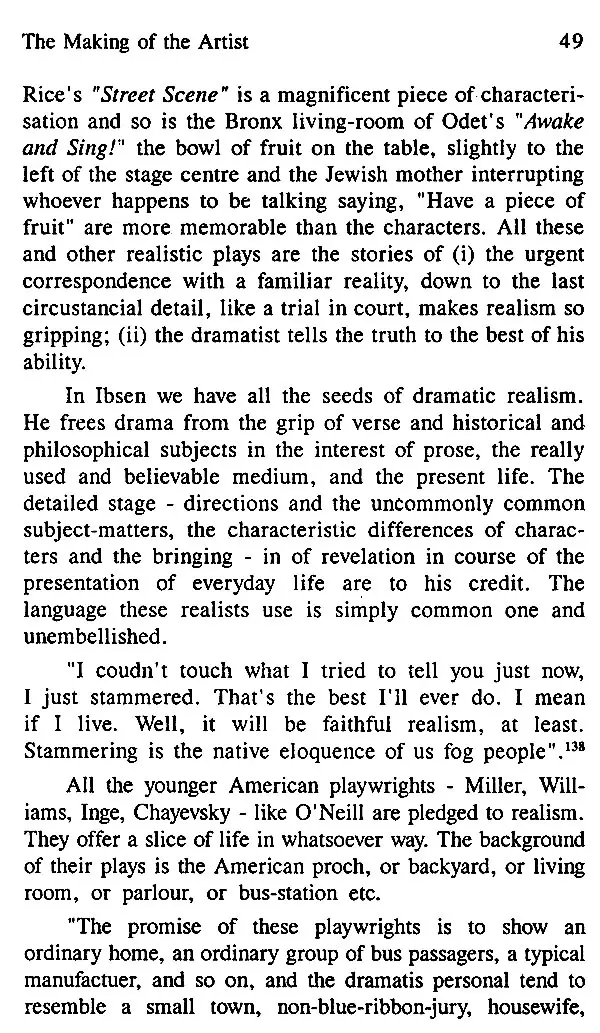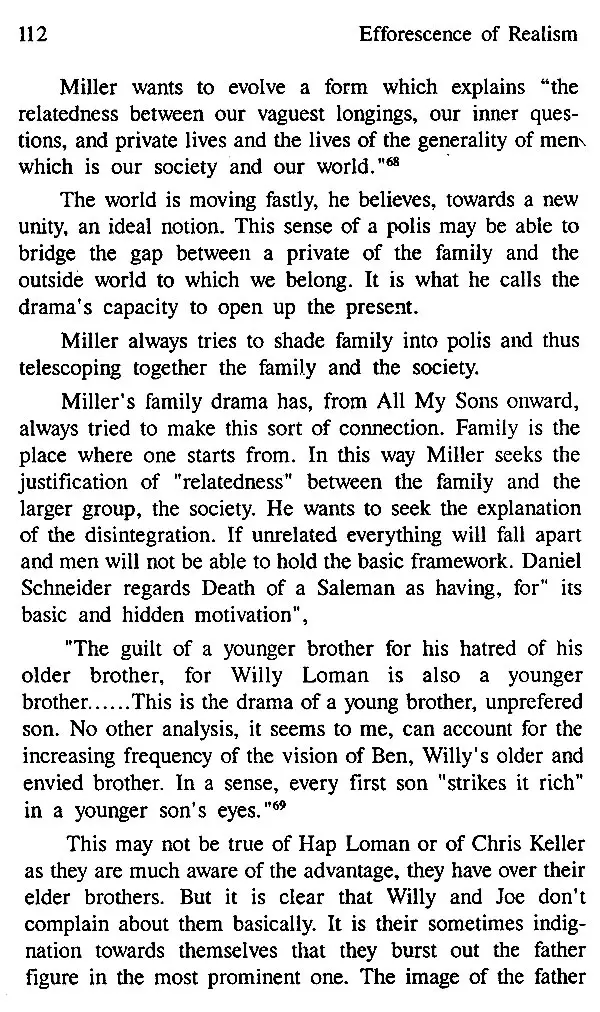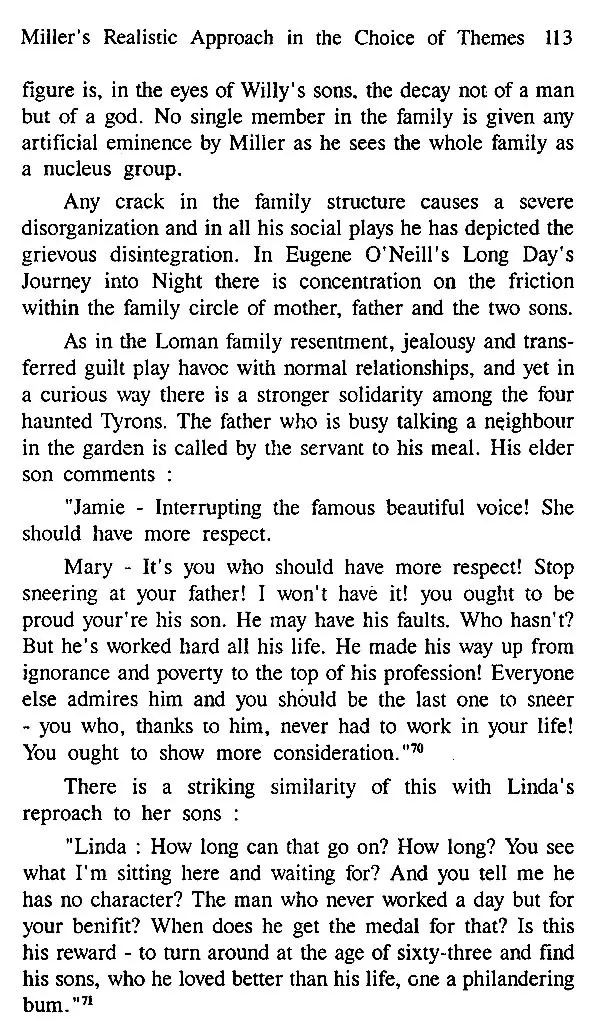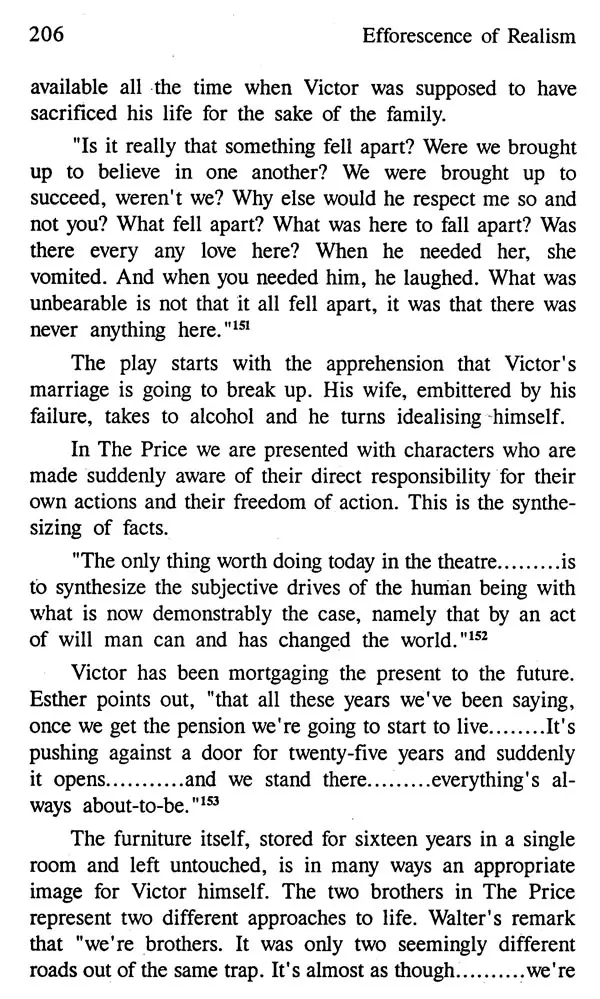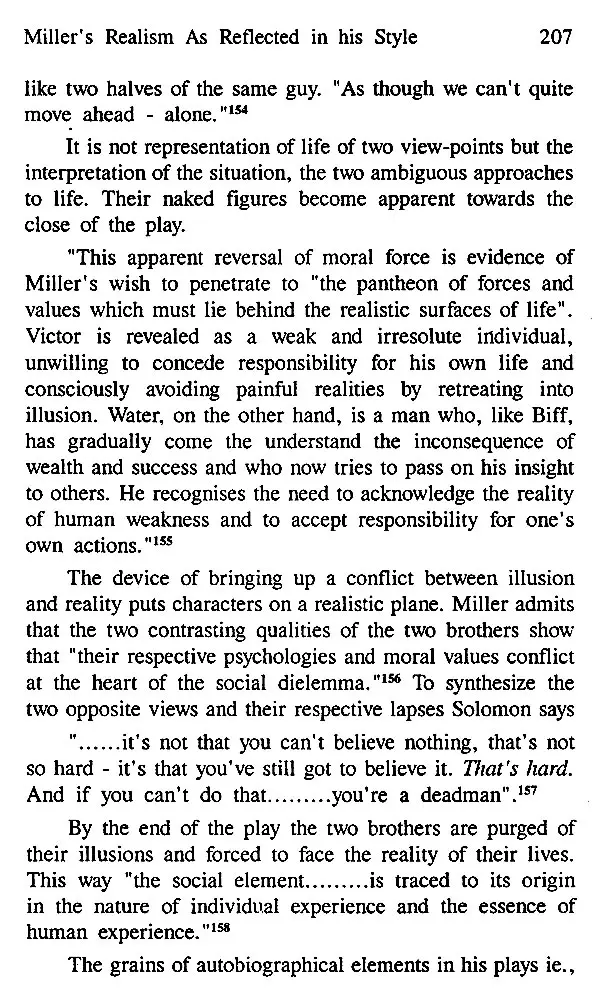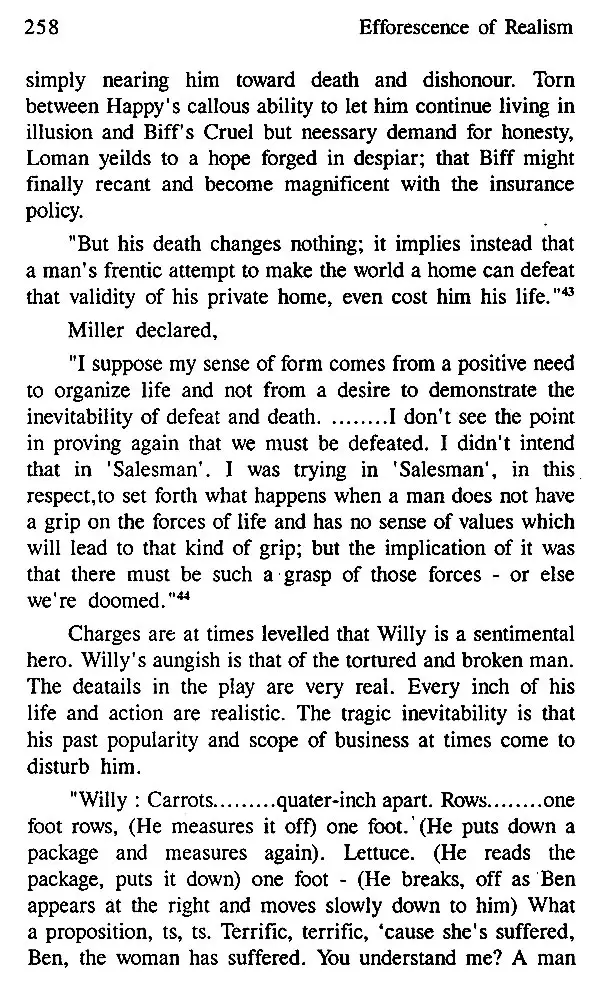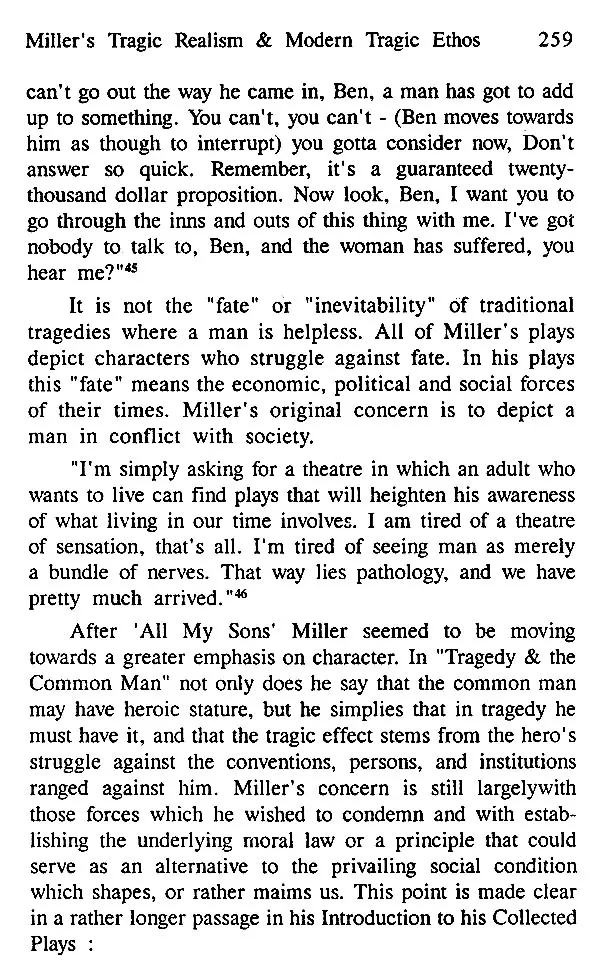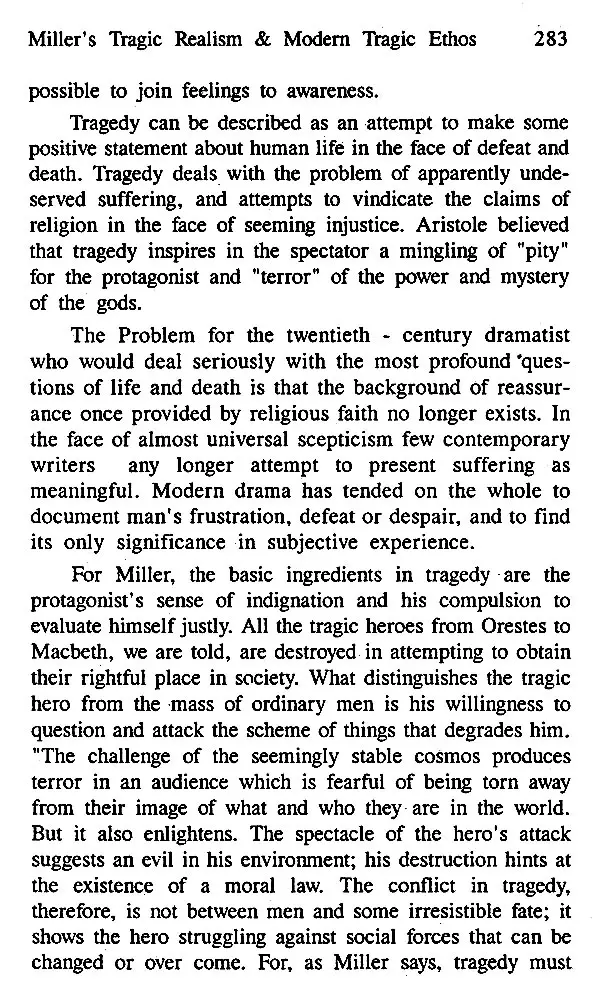 ---
We Also Recommend