Empiricism and The Two Dogmas
$2570

$25.70
Tax included.
Shipping
calculated at checkout.
---
---
Book Specification
Book Description
Preface
This collection of papers has its origin in a seminar on "Naturalized Epistemology — Western and Indian Philosophy" organized by the Department of Philosophy, Rabindra Bharati University in December 2001, commemorating fifty years of the publication of W.V.O. Quine's celebrated paper 'Two Dogmas of Empiricism'. This seminar was generously funded by the Indian Council of Philosophical Research, New Delhi, University Grants Commission, New Delhi and United States Educational Foundation in India, Kolkata. All these papers were submitted for this seminar except the one by Pranab Kumar Sen. Since Sen's paper directly deals with the issue that the present volume purports to discuss, we have decided to include it in this volume. We are deeply grateful to Rama Sen for kindly allowing us to include the paper in this volume. We are also thankful to Marcia Cavell and Arati Bhattacharya for giving us their consent to publish the papers of Donald Davidson and Sibajiban Bhattacharya. We take the opportunity to express our sincere thanks to all the contributors for their encouragement and for permitting us to publish their papers in this volume.
The publication of this volume is being funded by the University Grants Commission under SAP (DRS - Phase 1) in Department of Philosophy, Rabindra Bharati University. We would like to thank the Vice Chancellor, Registrar, Finance Officer, Development Officer of Rabindra Bharati University for their cooperation.
Introduction
It is more than fifty years back, in 1951, W. V. O. Quine published his 'Two Dogmas of Empiricism', which stirred up one of the biggest controversies in the history of philosophy. After half a century, we find it worthwhile to a take look at the issues that evolved from this essay through the eyes of the traditional Indian philosopher. There are several features in Quine to which an Indian philosopher can react meaningfully, with the assistance of the concepts that Indian tradition has made available to her. This interaction, we believe, will give birth to a renewed dialogue between the two intellectual traditions, which has the promise of furthering the pursuit of truth of the philosophers.
The major issues that Quine addresses in the "Two Dogmas of Empiricism' are:
The history of the analytic-synthetic distinction and Quine's Response to it.
The problems concerning analyticity and a priority.
Frege's meaning-reference distinction and Quine's skepticism regarding meaning.
Synonymy. definition and semantic rules— Quine's criticism of Carnap.
Quine on reductionism and Carnap.
Holism about science. language and experience.
Science and philosophy.
Quine's 'Two Dogmas of Empiricism' can be divided into two parts. In the first part of the paper Quine explores different ways of making sense of the notion of analyticity and shows how each of these attempts fails. He also raises the problems that Carnapian reductionism faces, The second part of the paper describes what remains of empiricism (and philosophy in general) after renouncing the analytic-synthetic distinction.
**Contents and Sample Pages**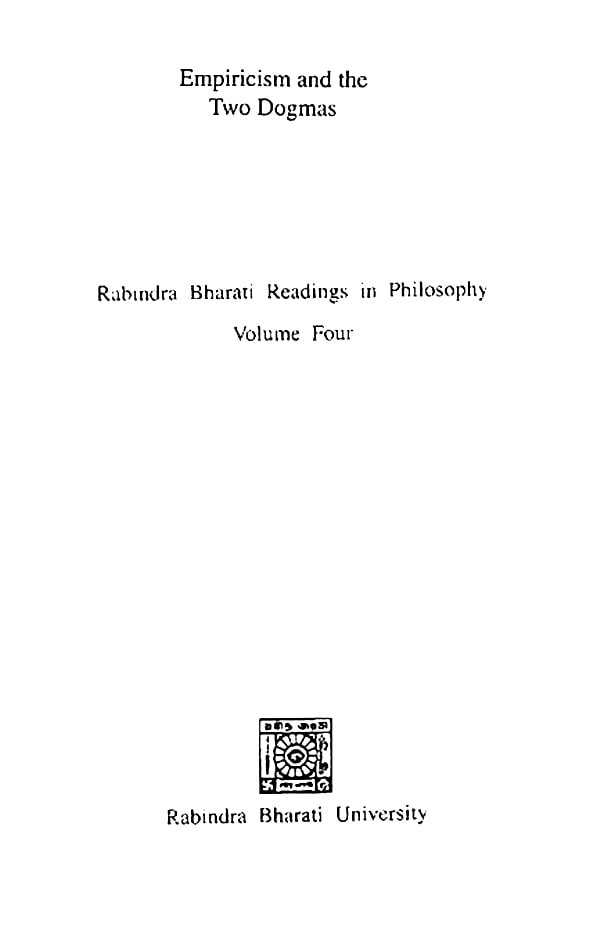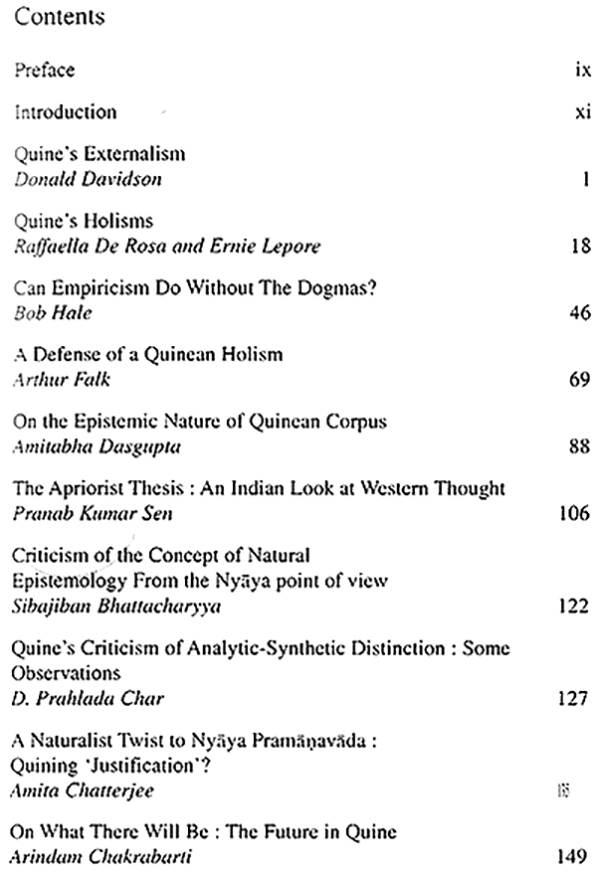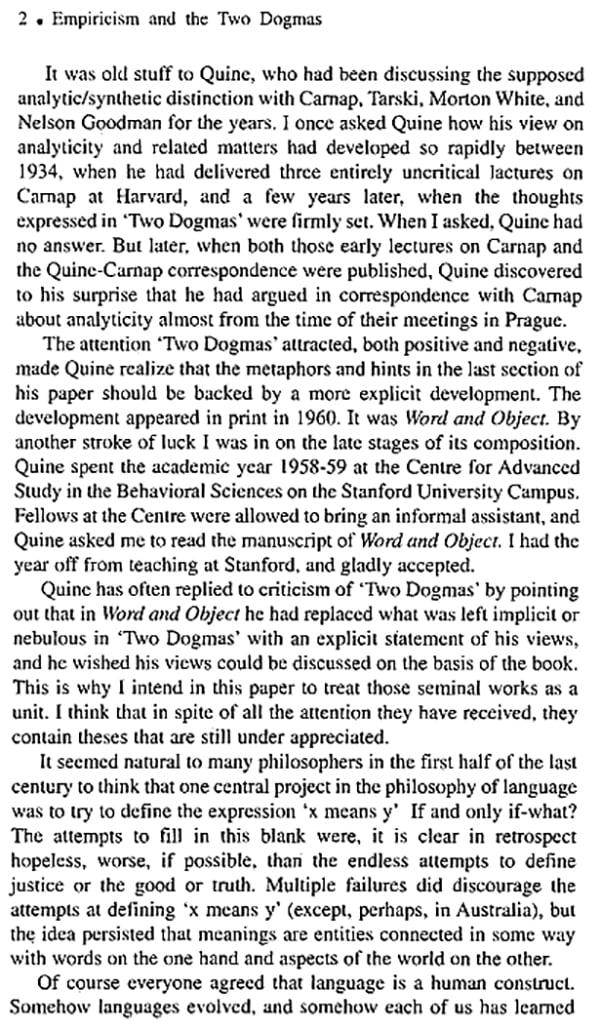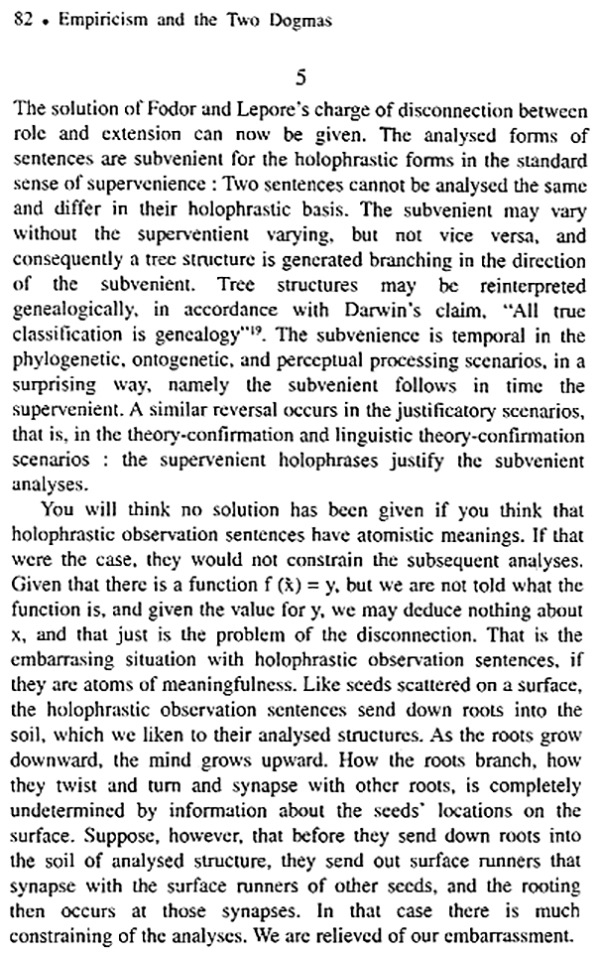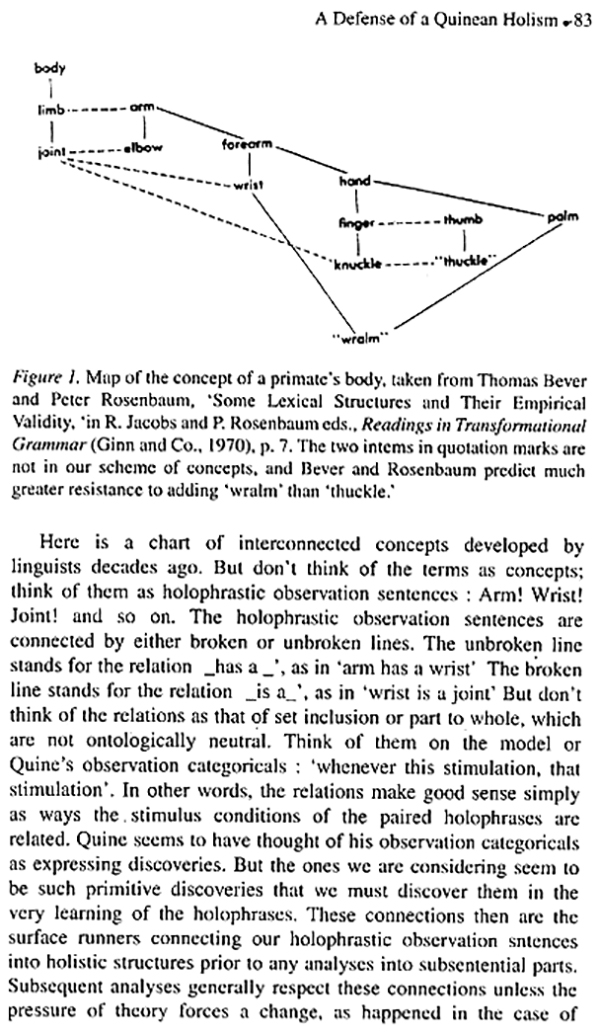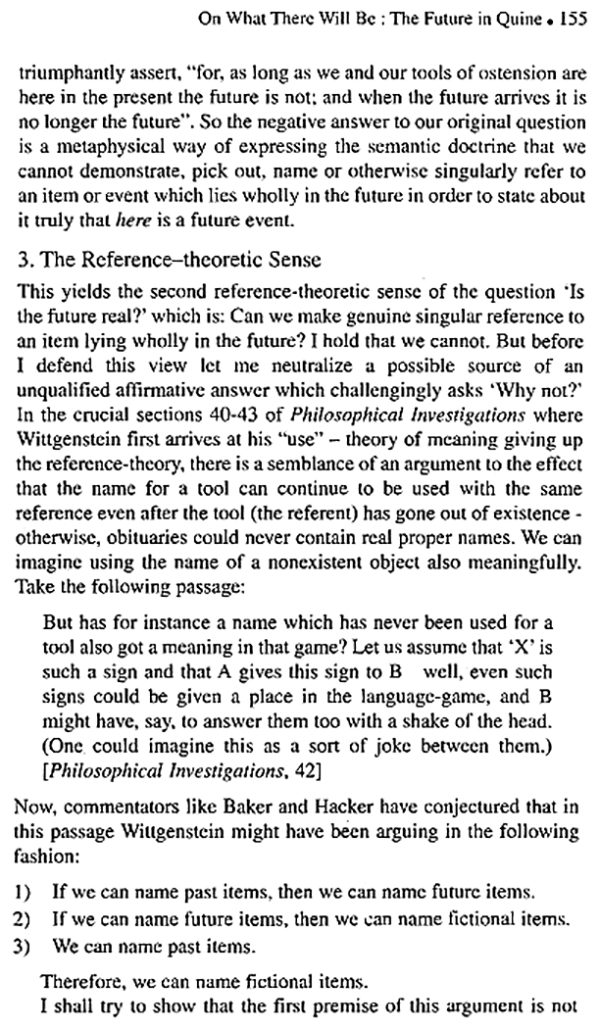 ---
We Also Recommend