An Encyclopaedic Dictionary of Eminent Personalities (Ancient India)
$3360

$33.60
Tax included.
Shipping
calculated at checkout.
---
---
Book Specification
| | |
| --- | --- |
| Item Code: | AZE963 |
| Author: | Various Authors |
| Publisher: | RADHA PUBLICATIONS, DELHI |
| Language: | ENGLISH |
| Edition: | 2005 |
| ISBN: | 9788174873811 |
| Pages: | 348 |
| Cover: | HARDCOVER |
| Other Details | 9.00x6.00 inch |
| Weight | 500 gm |
Book Description
About the Book
The role of personalities in the growth of nations cannot be overemphasized. It is ultimately the human factor that makes. civilizations and moulds societies. Indian culture is a result of the endeavors and sacrifices of the countless generations who laid the foundations of its institutions and germinated the ideas that have withered the vicissitudes of time. The present work, An Encyclopedic Dictionary of Eminent Personalities (Ancient India), purports to furnish the biographical sketches of some of the greatest personalities who have given rise to a rich and varied heritage reflected in the various branches of knowledge. The life and work of administrators like Chandragupta Maurya, political scientists like Kautilya, poets like Kalidasa, mathematicians like Bhaskara, philosophers like Shankara and grammarians like Panini constitute a priceless possession by any standard, whatsoever.
About the Authors
A.N. Kapoor After obtaining M.A., D.Phil. in English from Allahabad University, Dr. Kapoor taught English at Agra and Delhi Universities for over four decades and has edited, compiled and authored more than hundred titles including reference books, encyclopedias and language dictionaries. His dictionary of geographical terms published in 1955 was the first work of its kind in Hindi.
His comprehensive English-Hindi Dictionary stands as the crowning work of the four decade long effort. The lexicon is considered a work of tremendous relevance for the entire gamut of bilingual activity, being undertaken in the country as almost all levels of our social system, educational institutions and government departments.
V.P. Gupta: A former Professor at Delhi University, Chief Editor, Macmillan India and Deputy Director, Institute of Constitutional and Parliamentary Studies. V.P. Gupta is presently Secretary, Radha Kamal Mukerji Memorial Society. While he has been engaged in teaching, research and publishing activity for the last four decades, he has-of late been concentrating on a study of Indian Freedom Movement, its ideas, events, personalities and forces which have laid the foundations of contemporary India along with all its triumphs and tragedies.
Mohini Gupta: A constant collaborator in the intellectual pursuits of her husband V.P. Gupta she is co-author in a number of his publications including an Encyclopedia of History and Culture of Punjab, and biographical studies of Raja Ramous Roy, Swami Dayanand Saraswati, Lokmanya Bal Gangadhar Tilak, Lala Lajpat Rai, Gopal Krishna Gokhale, Mahatma Gandhi, Sardar Vallabhbhai Patel and Dr. B.R. Ambedkar. A two volume study of India since independence critically examines the triumphs and tragedies of Indian people during the last fifty five years. These books brought out in both the languages English and Hindi-have been widely acclaimed as the harbinger of awareness about the ideals of our freedom struggle.
Preface
Personalities who have contributed the making the Wonder That Was These personalities have been drawn from diverse field's administration, aesthetics, astronomy, grammar, historiography, law, biography, literature, mathematics, medicine, metaphysics, poetics, positive sciences, religion, social organization, statecraft and surgery. just limitless. hardly branch human Endeavour and knowledge which not nurtured forefathers. general awareness of accomplishments is likely generate feeling confidence pride in the contemporary generation engaged the building vibrant India.
Like other Volumes the ongoing series this Volume has been divided Profiles of Eminent Personalities, (3) Chronology and Bibliography. The section on Basic Historical Perspectives contains chapters dealing with Sources, Impact Geography, Pre-Historic Age, Indus Valley Civilization, Origin Aryans, Survey Vedic Literature, Sixth Century Systems Philosophy, Post-Gupta Dynasties, Religious Sects and Democratic Concepts of Ancient India. The information contained in pages would serve background for proper appreciation life work of pioneers laid the foundations of rich versatile civilization.
**Contents and Sample Pages**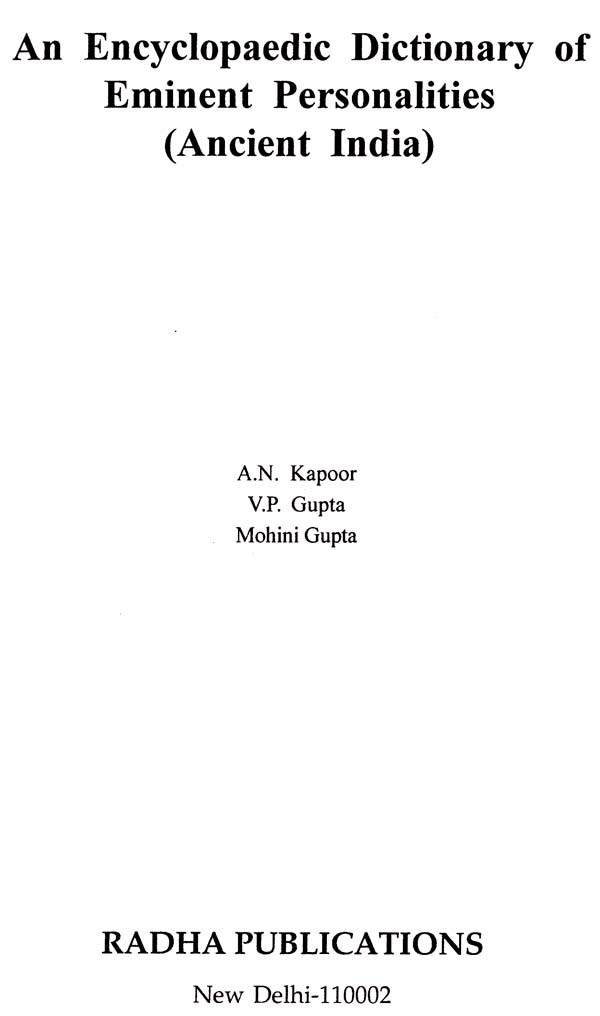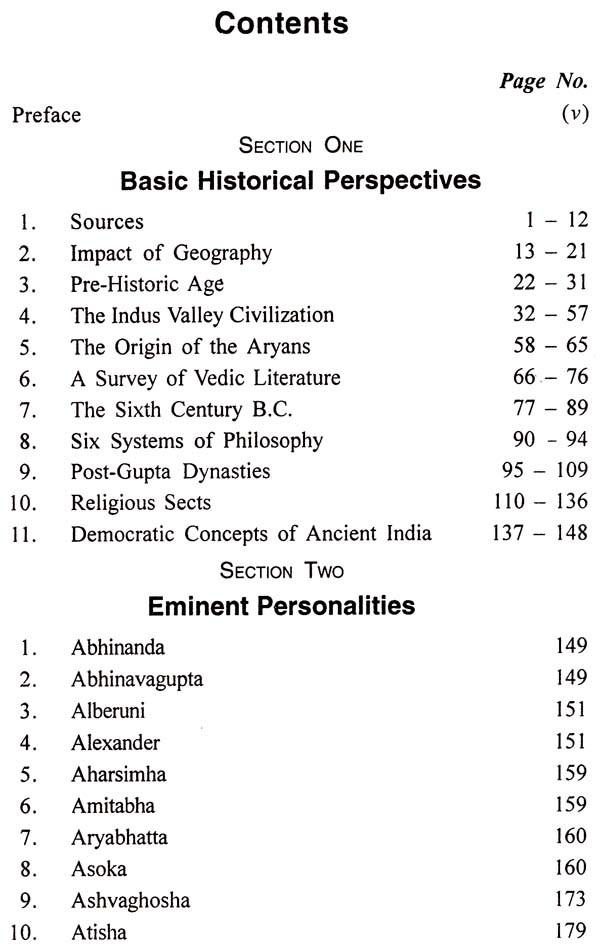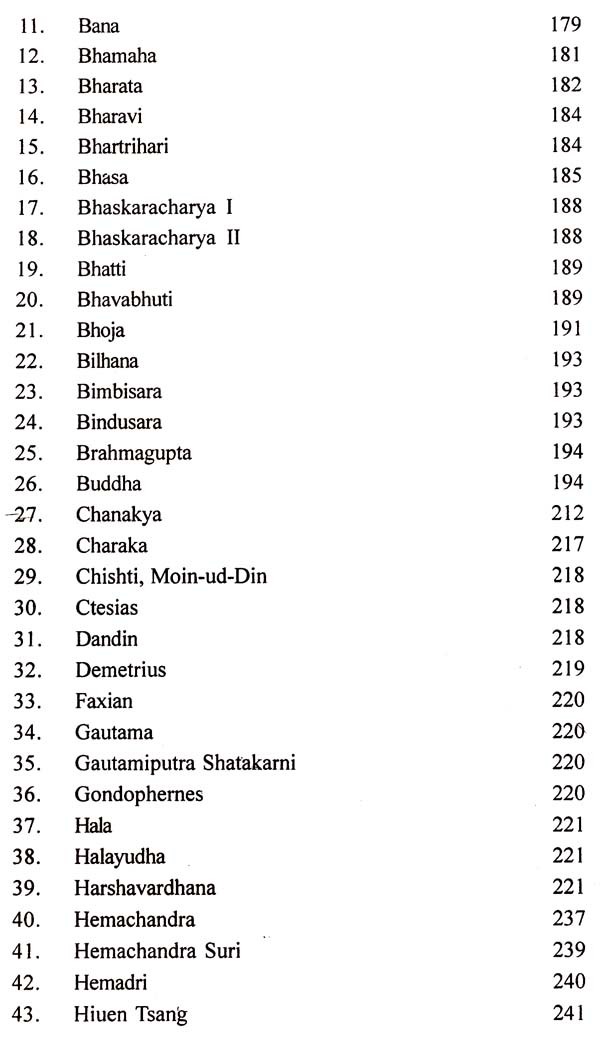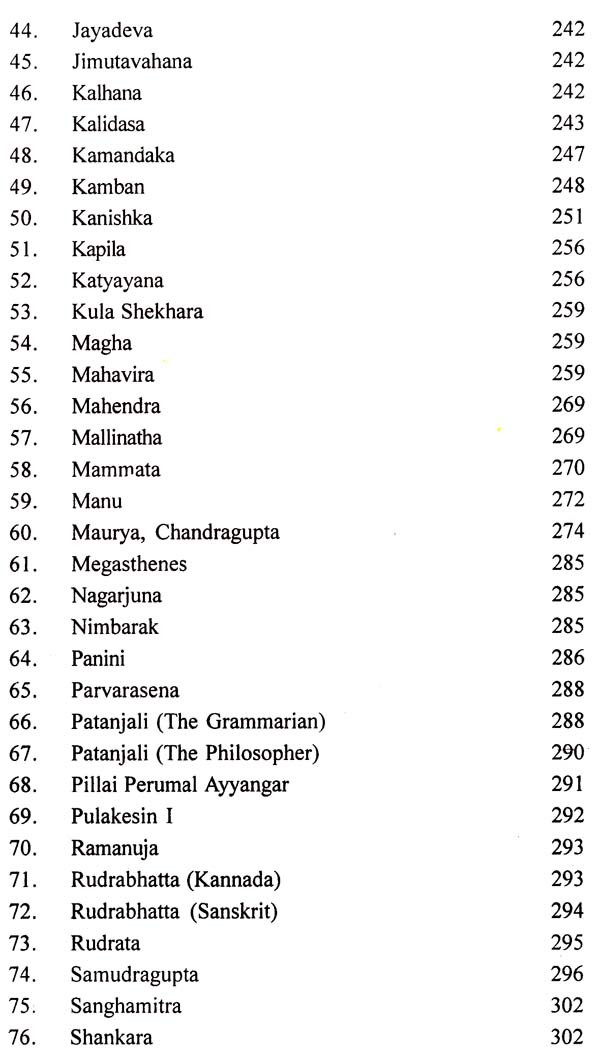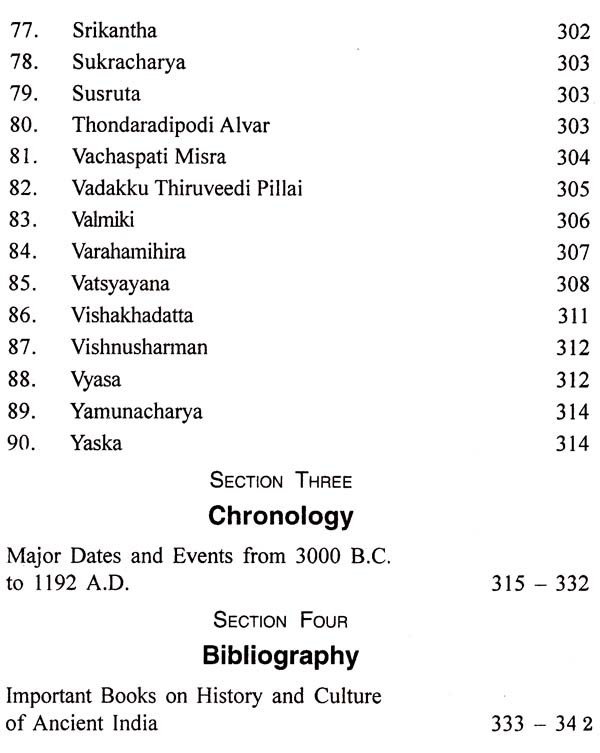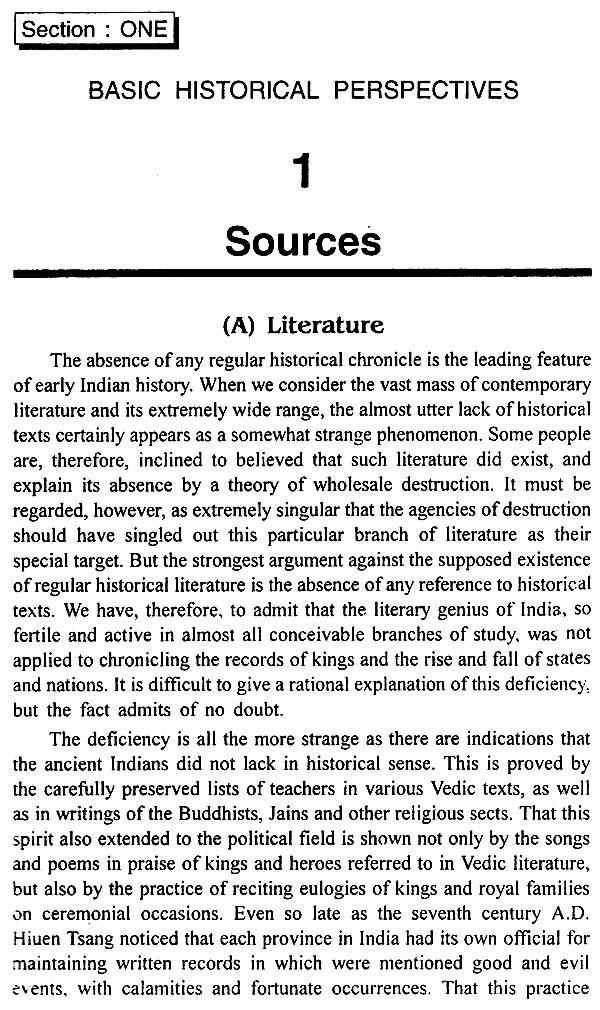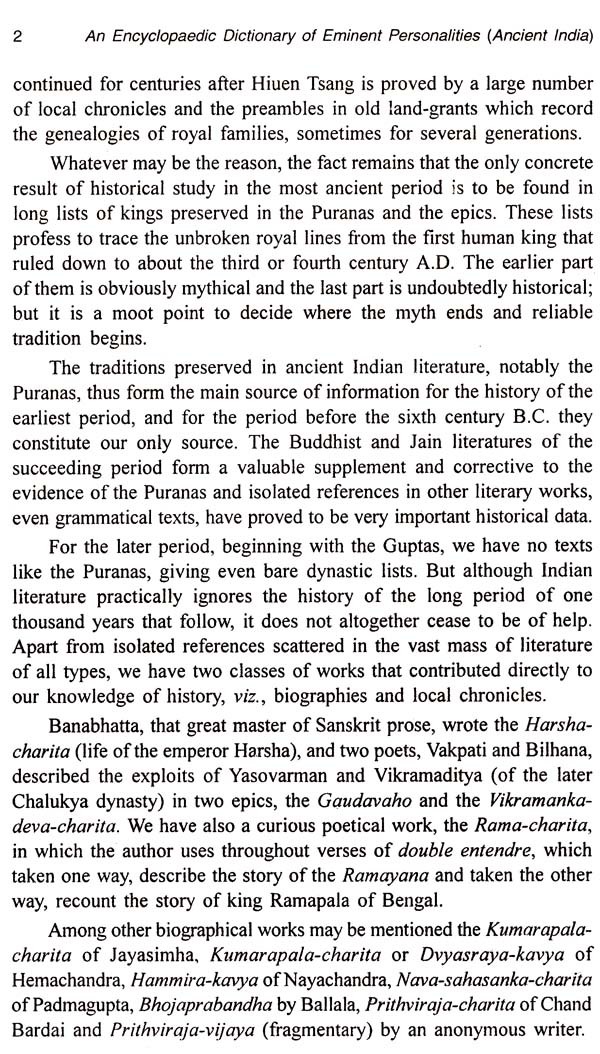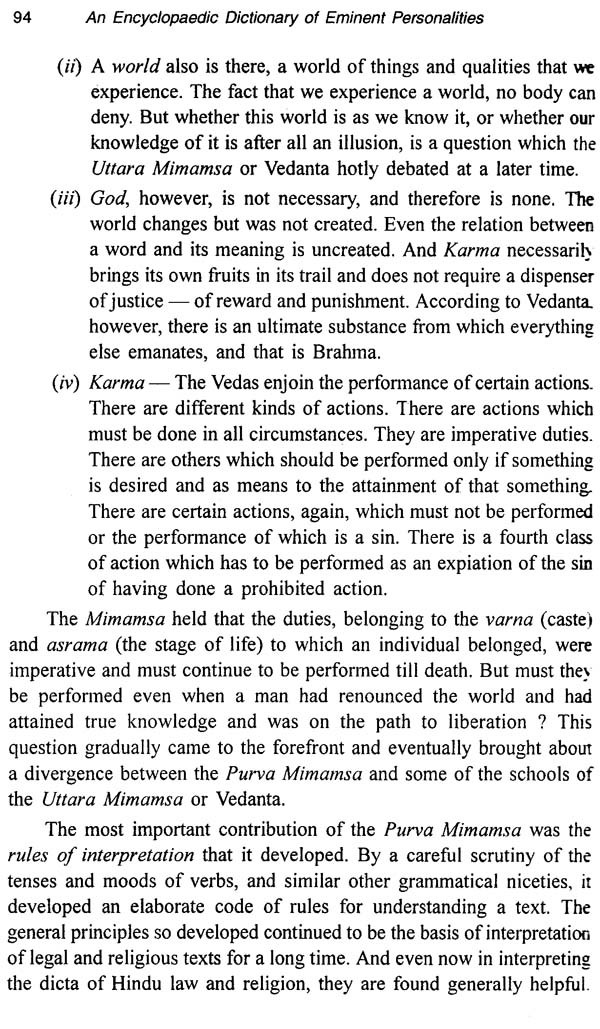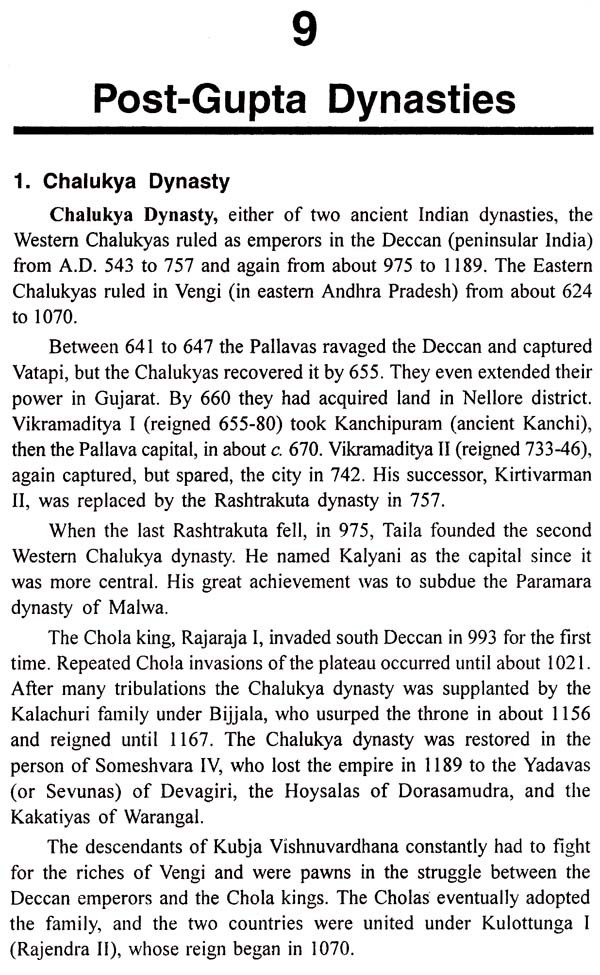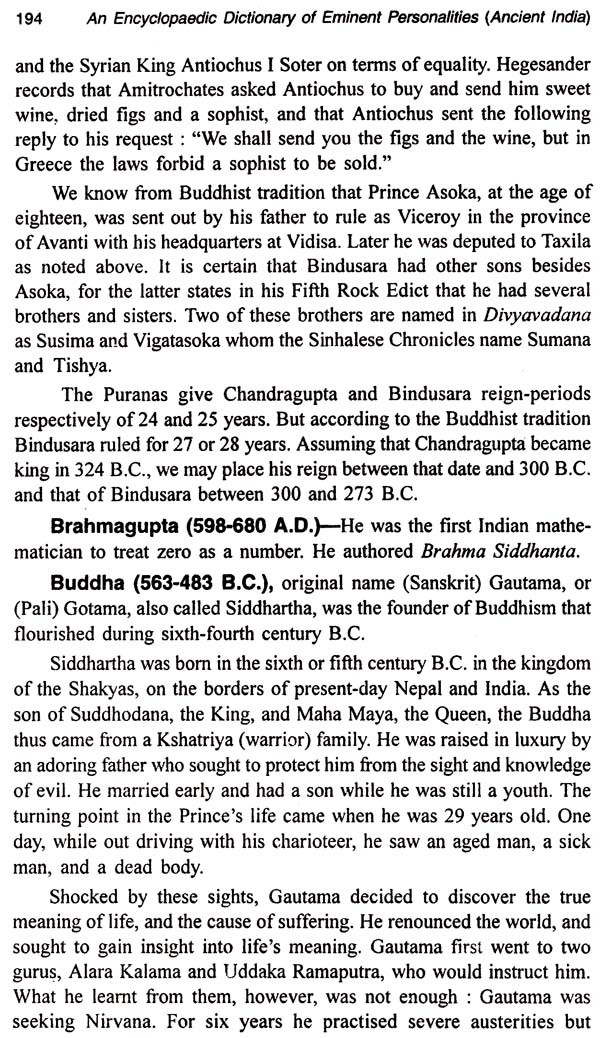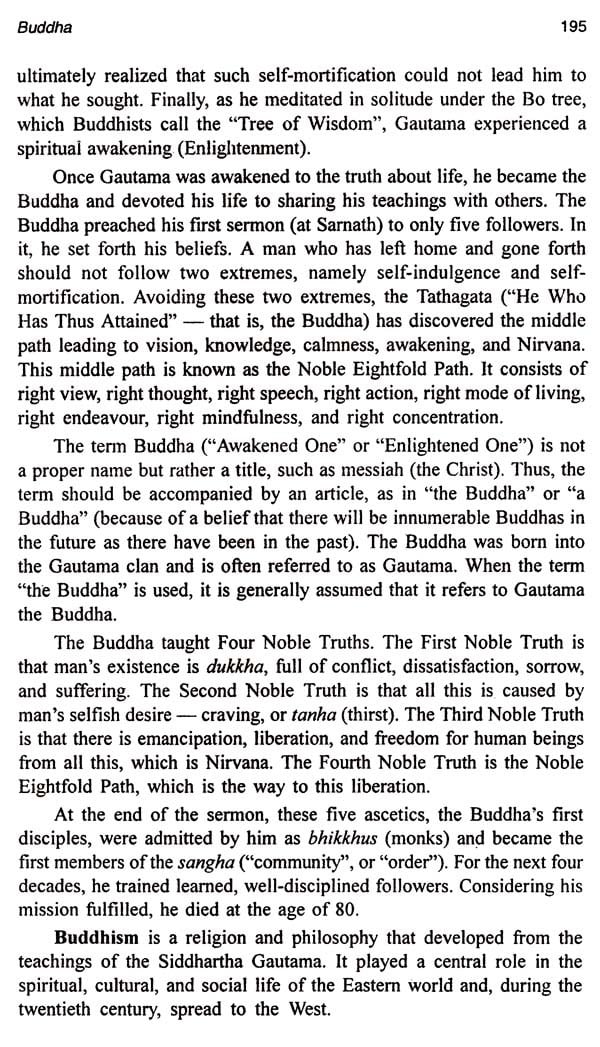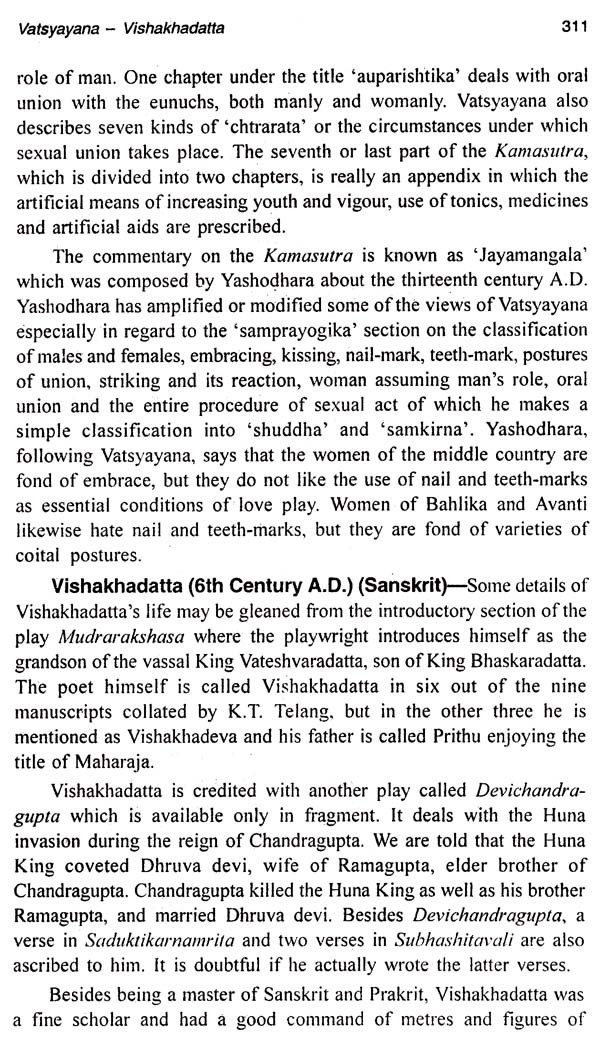 ---
We Also Recommend