Endangered Otters in Coringa Wildlife Sancturay, Andhra Pradesh, India
$2960

$29.60
Tax included.
Shipping
calculated at checkout.
---
---
Book Specification
Book Description
About the Book
The documentation of the River otter, Lutra percipillata at Coringa Wildlife Sanctuary, Andhra Pradesh, India was studied with special reference to Ecology, Status, Distribution of population, Habitat evaluation, Reproductive Biology, Food and Feeding strategies together with Exploitation pattern in relation to Mangrove habitats and Human impacts of Coringa area. CONSERVATION PROGRAMMES WITH STRICT IMPLEMENTAION AS WELL AS MANAGEMENT STRATAGIES and ACTION PLANS were carried out at Coringa Wildlife Sanctuary.
The study area is under severe exploitation. Habitat destruction, Construction of Aquaculture. Pouching of Otters for skin, Fur, and meat. Hence the population of Otters 2 decreasing day by day. So serration and Management of errs are required to protect thesis.
The details of the above aspects are presented in different chapters of this Monograph.
About the Author
Madireddi V. Subba Rao got his Zoology with Class and Rank from Agra University. Agra, awarded Ph.D. in 1968 from Sri Venkateswara University, Tirupati. He Post-Doctoral Research Fellow at Creedmoor Hospital, Queens, New USA in 1969 and D.Sc. (IOU, Sri Lanka) 1997.
He was visiting Professor in University, Hempstead, York, worked Postgraduate Lecturer Zoology from 1970 1978, Utkal University, Bhubaneswar, Orissa. He worked as Senior Professor, Chairman and Coordinator, Department Environmental Sciences, Andhra University, Visakhapatnam, India retired 2001. Now President Environmental Research Academy, International He published about 260 Technical Scientific papers Indian International Journals. Ph.D.'s and M.Phil. Degrees awarded under guidance date. He successfully completed 14 major projects sanctioned by World Bank, CSIR and DOEN. He wrote the Member, SSC/Crocodile Specialist Group, Geneva also member CBSG (IUCN). He Hon. Life member Sea turtle Preservation Society, USA. his achievements contemporary research, National Environmental awarded him Best Scientist year 1986 decorated with Gold Medal Andhra University recognized research talents of Prof. Rao and awarded him Best Research and ISEAS, Bangalore with Gold Medal in 1997, American Biographical USA nominated him International Distinguished Who, Man of Achievement, was member Dr. was working group member Eastern Environment Forests, Govt. Inia, New Delhi (Environment), for Environmental Impact Assessment, NTPC, Vamsadhara, Trust, NFCL, GFCL, Spectrum, Kakinada Sea Ltd., etc.
b>Preface
The mammalian history of dates back to earliest civilization man. The lacuna knowledge Other resources the Coringa Wildlife Sanctuary urged them to explore management of these The ignorance lack of expertise mammalian studies especially Otters resulted extinction Cheetah India. However, Scientists alarmed with have started exploration conservation activities. Such efforts have yielded good results the case Project Tiger. Even this date, of biology Otters is scanty.
In this great emphasis on maintenance of ecological balance, species of preservation assumes paramount importance requires certain baseline data like documentation resources, status, distribution, ecology in the geographical regions. Sofar, has been systematic survey the Otter resources the Wildlife Sanctuary. This mainly to attention paid the Coringa Sanctuary by Scientists.
**Contents and Sample Pages**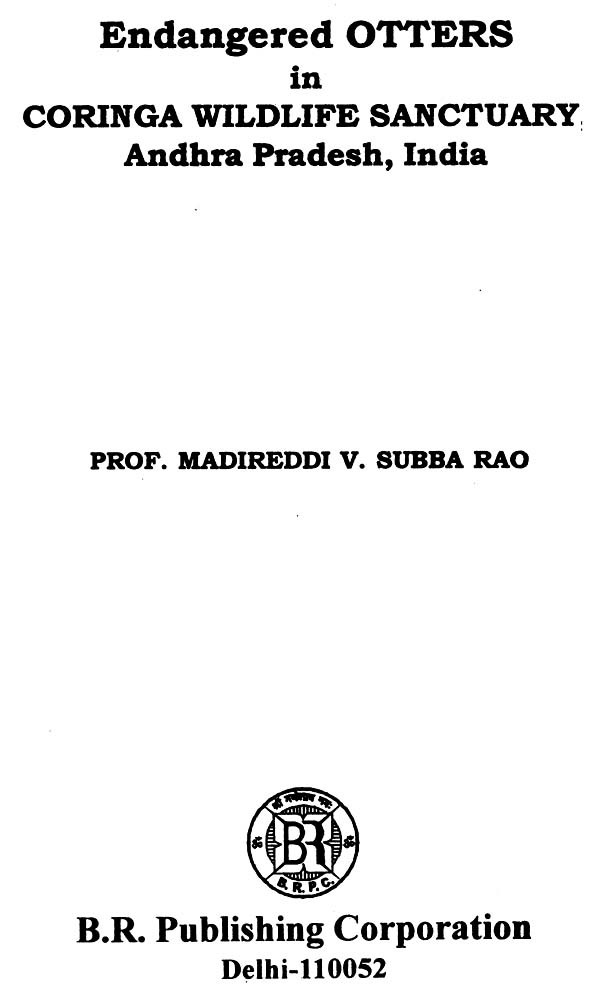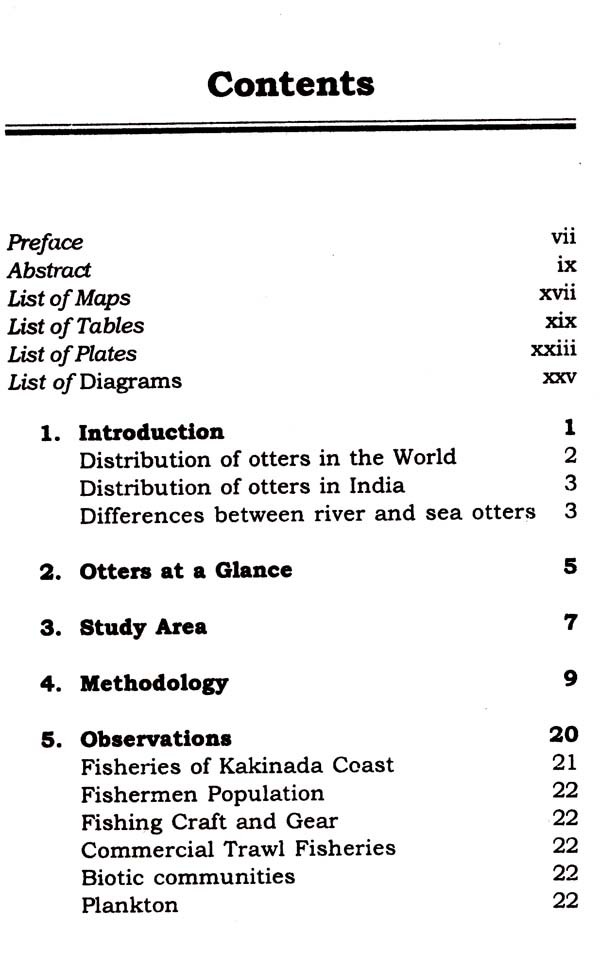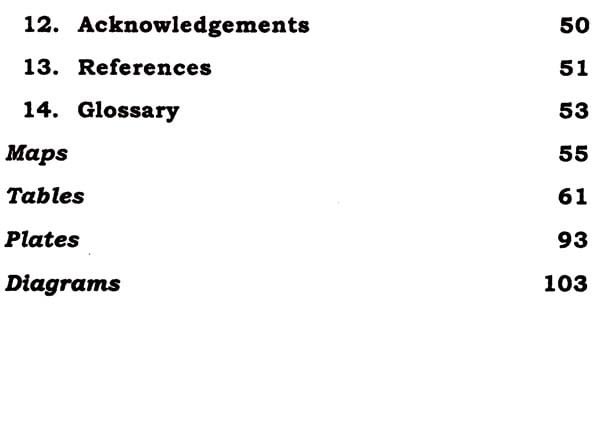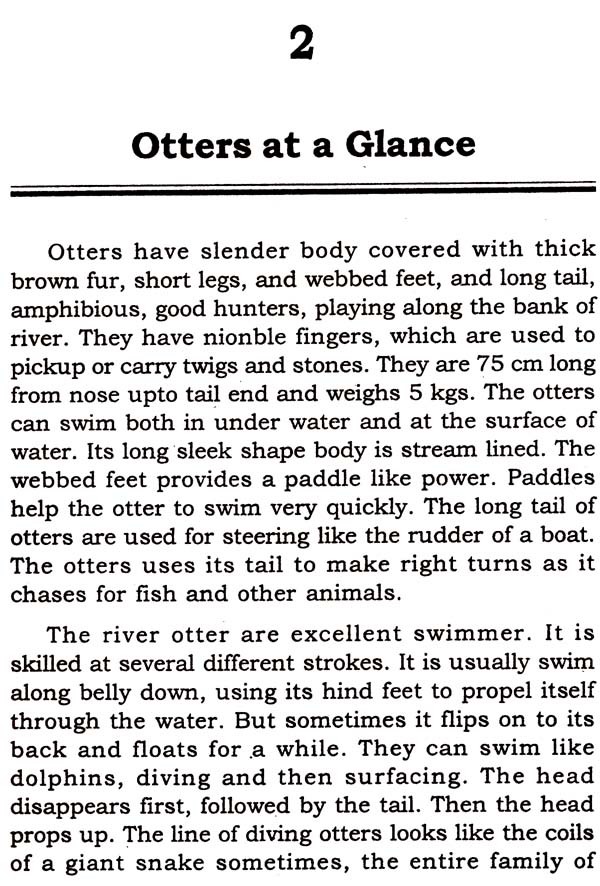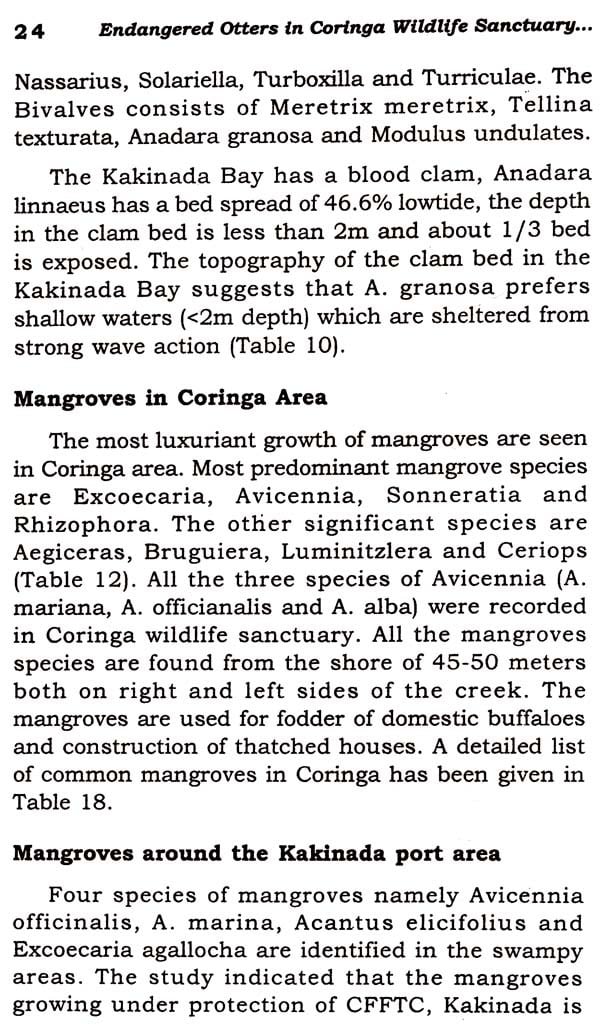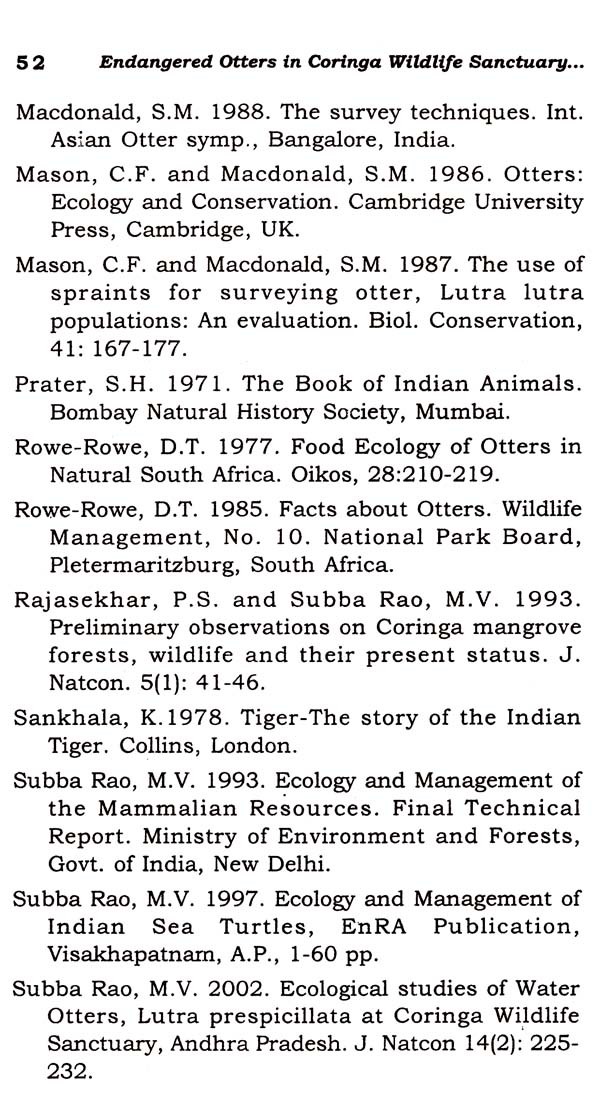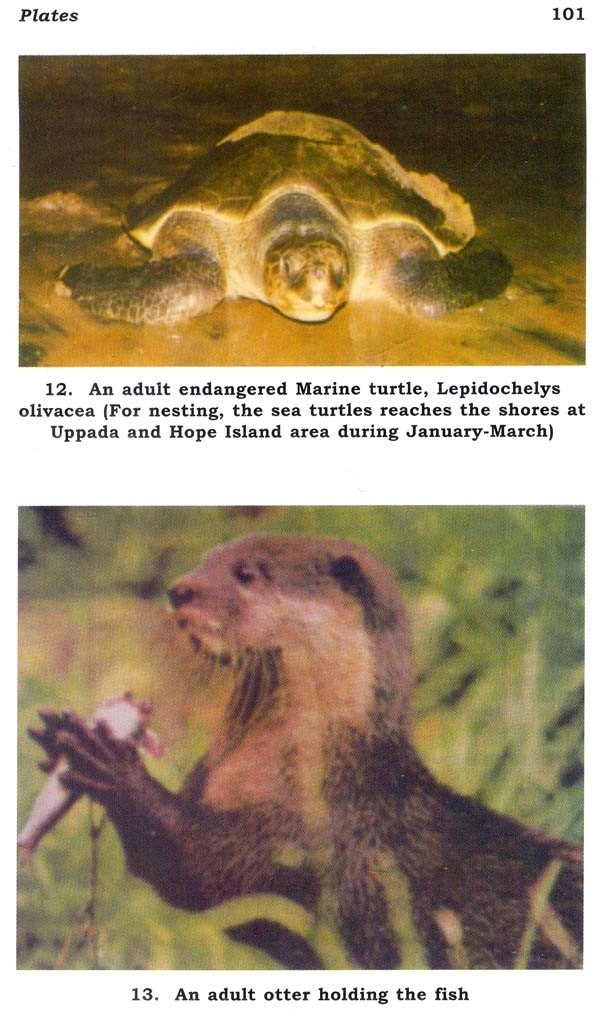 ---
We Also Recommend