संस्कृत-साहित्य एवं पर्यावरण- Environmental Ectasy in Sanskrit Literature
$6700

$67.00
Tax included.
Shipping
calculated at checkout.
---
---
Book Specification
Book Description
About The Book
PARYAVARANA - SAHASRASROTASVINI
Environmental Ecstasy in Sanskrit Literature comprising 4 panegyrics and, 64 articles and re-search papers, symbolising 4 Purusarthas and 64 arts on various aspects of Environment, Sanskrit, Indology and Musicology is a tender presentation by two devoted disciples Prof. Sushma Kulshreshtha and Prof. Lakshmi Shukla offered to their venerable Guru Prof. Prabhu Dayalu Agnihotri, a great Doyen of Sanskrit and Iridology on the auspicious occassion of his 99th Birthday, his Devadhideva Mahotsava. This voluminous work consists of four cascades divided into sixteen sections symbolising Purusottama-Kalamalci:
Cascade I : Introduction (Comprising one section)
Cascade II: Environment & Vedic Literature (Divided into five sections)
Cascade III: Environment & Technical Sciences (Divided into four sections)
Cascade IV: Environment & Sanskrit Literature (Divided into six sections)
This volume is adorned with 4 panegyrics and 64 research papers on different aspects of Environ-ment, Sanskrit, Indology and Musicology by emi-nent scholars including 10 President's Awardees and seven Vice-Chancellors of India. The four cascades deal with various Vedic, Puranic, linguistic, socio-logical, religious, cultural, literary, zoological, bo-tanical, musicological, arthagastric, karnagastric, en-vironmental and technical scientific problems mainly centring upon environmental studies based on an-cient Indian texts. Kalid5sa occupies a special place as befits his grand status in the Clasical Indian Lit-erature as well as Prof. Sushma Kulshreshtha's and Prof. Agnihotri's abiding interest in him. Hence, three sections are devoted to Kalidasa. This volume is multi-dimensional in approach and will prove useful to Environmentalists, San-skritists and Indologists for its penetrating insights into various branches of Environment, Sanskrit and Indology.
About The Author
PROF. SUSHMA KULSHRESHTHA
D. Phil., D. Litt., F.R.A.S. (London)
Former Vice-Chancellor
Shri Jagannath Sanskrit University, Puri (Orissa)
PROMINENT TITLES
Books Published : 90
1. Satbskrta-GRafijalib, 1973
2. Brhattrayi Eka tulanatmaka adhyayana, 1983
3. Kalidisa-sahitya evath Vadana-kald, 1986
4. Kalidisa-sahitya evarh Safigita-kalA, 1988
5. Kalidgsa-sahitya evarti PaAtipaksi-Safigita, 1989
6. Meghaduta-Sangita-Pallavi, 1990
7. Sarhskrta-Safigita-Vaijayanti, 1991
8. Rtusarbhara-Safigita-Surabhib, 1992
9. Studies in Indology & Musicology, 1993
10. Gems of Indian Music and Musicology, 1994
11. Erotics in Kalidasa-1, Nayakanayika-gutiilankdra, 1995
12. Jewels in Sanskrit and Musicology, 1995
13. Sarhskrta-Sangita-Ratnagati, 1996
14. Subhasacaritam, 1996
15. Gems of Buddhism, 1996
16. Erotics in Sanskrit & English Literature-I: Kalidasa & Shakespeare, 1997
17. Erotics in Kalidiisa-11 Carnal Conditions. Types of Love. Stages of Love, 1998
18. Art of Embrace & Kissing, 1998
19. Splendour of Indology, 1998
20. Art of Nail Marks & Amorous Biting, 1999
21. Environmental Grandeur in Sanskrit Literature, 1999
22. Kavayitri-Kanthabharanam, 2000
23. Sabdarthasaundarya-Sahasracandri, 2001
24. Flora & Plant Kingdom in Sanskrit Literature, 2003
25. Madhavanidanam, 2004
26. Fauna: Animal & Bird Kingdom in Sanskrit Literature, 2005
27. Gems of Law & Dharmagastra, 2006
28. Pagupaksisamrajya-Satalalcsmiti, 2007
29. Kum.rasambhava-KNmakelaiAutr. 2007
30. Erotics in Kalid5sa-111: Enjoying Bliss, 2007
31. Erotics in Kalidasa-IV: Sixty-four Arts, 2008
32. Garland of Sixty-four Arts, 2009
33. Gems of Indology, 2010
34. Bliss of Sixty-four Arts, 2011
35. layantu Kumauniyah, 2011
36. Environmental Ecstacy in Sanskrit Literature, 2011
37. Brhattrayi-Rasajharf (In Press)
38. Ecstasy in Literature & Arts (In Press)
39. Flora & Fauna in Dipagikha Kalidasa (In Press)
40. Domain of Animals & Birds in Sanskrit Litera-ture On Press)

**Contents and Sample Pages**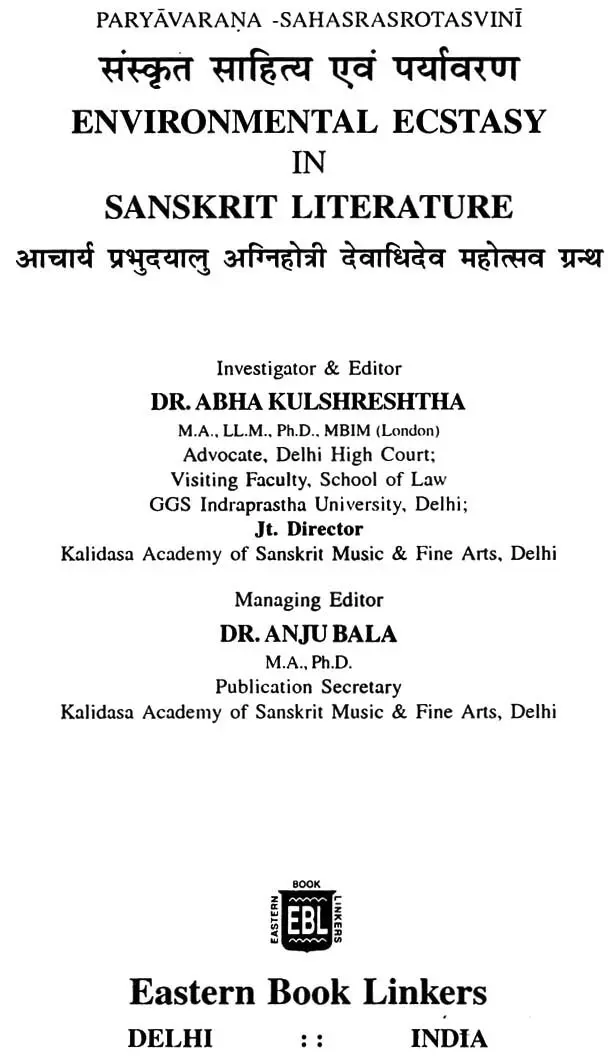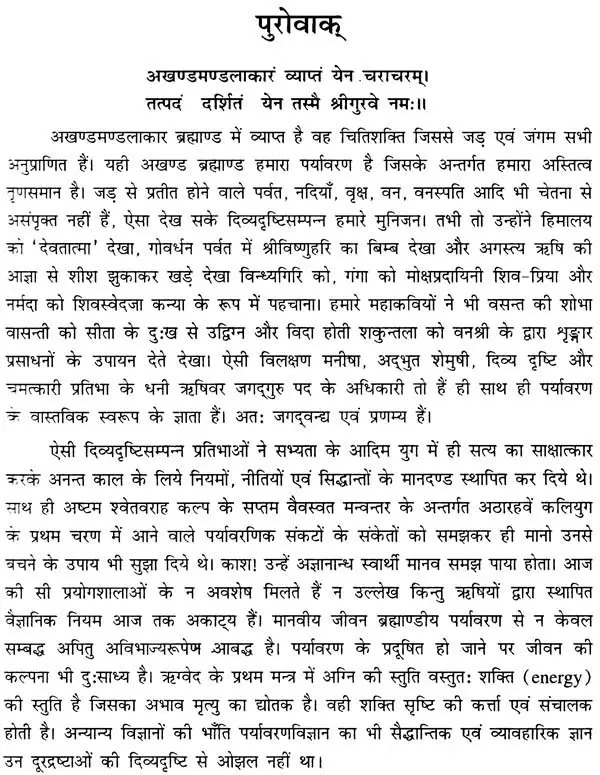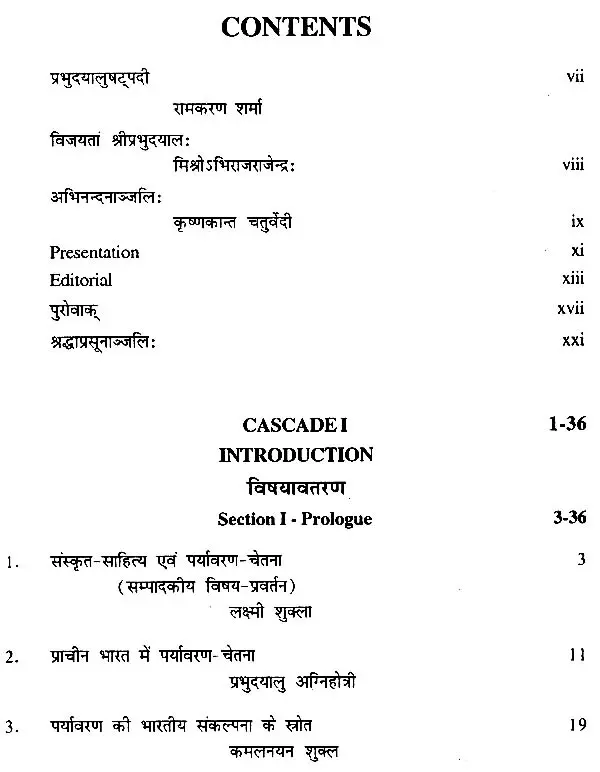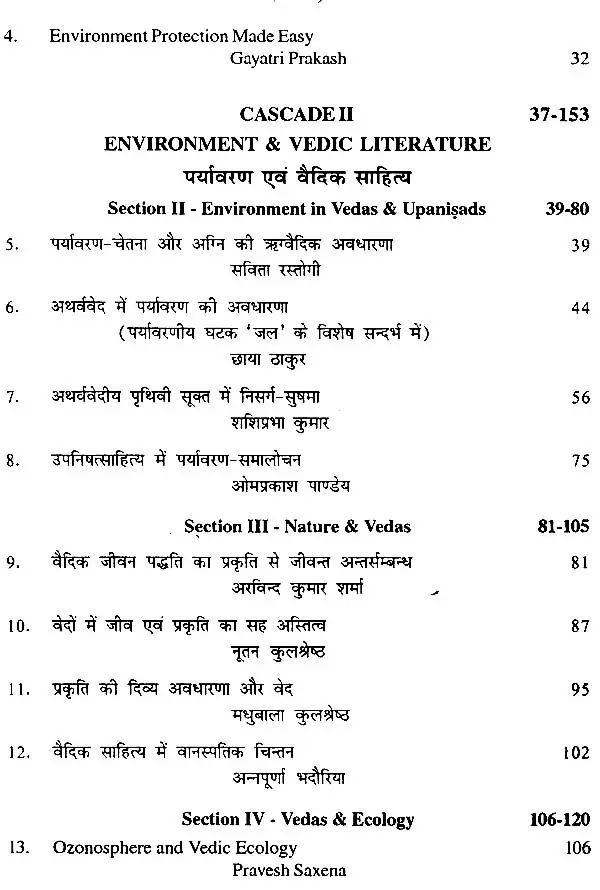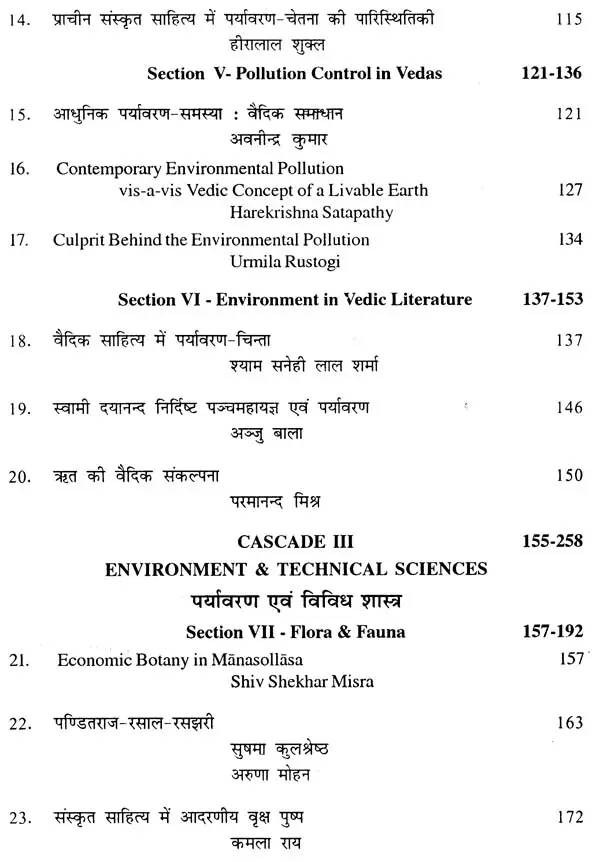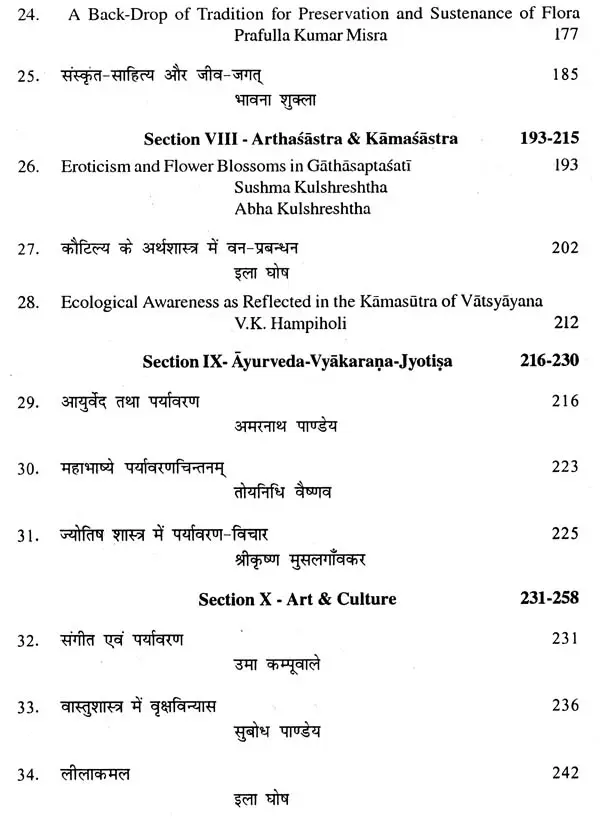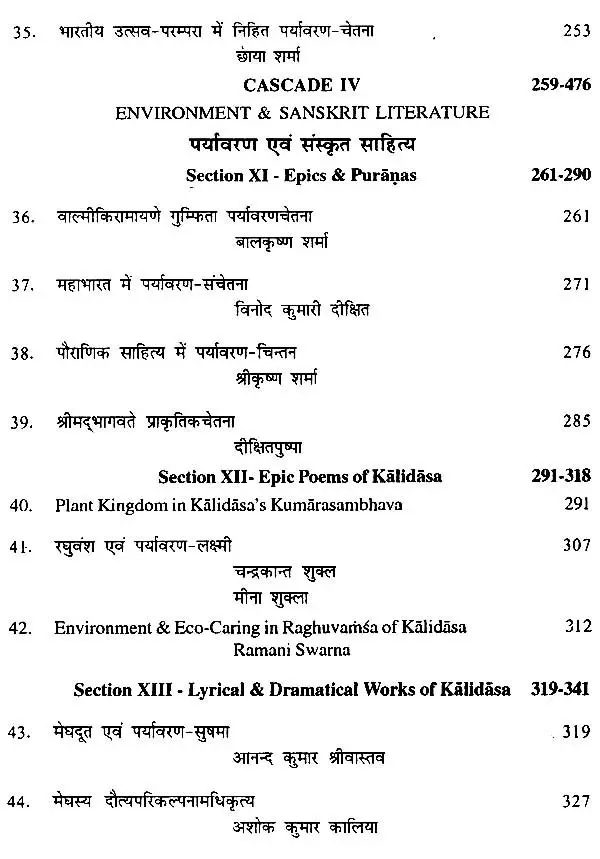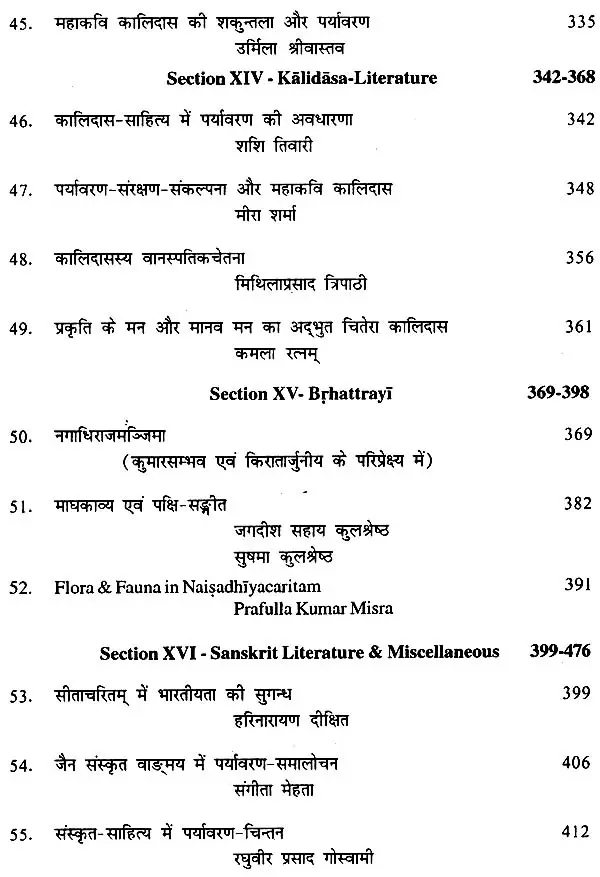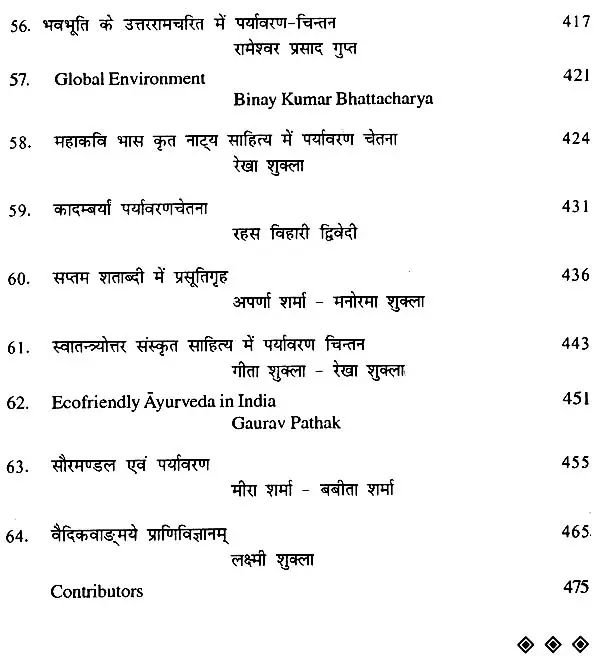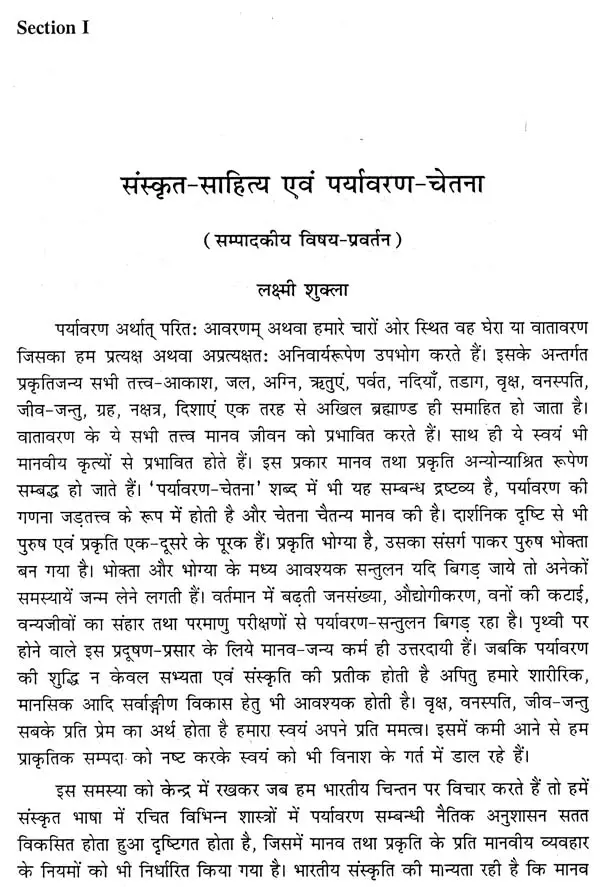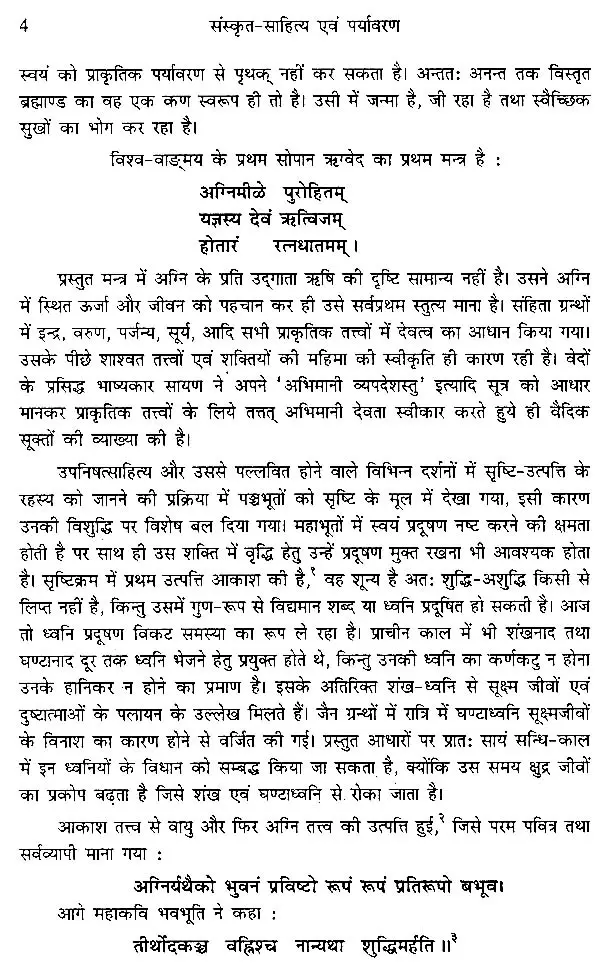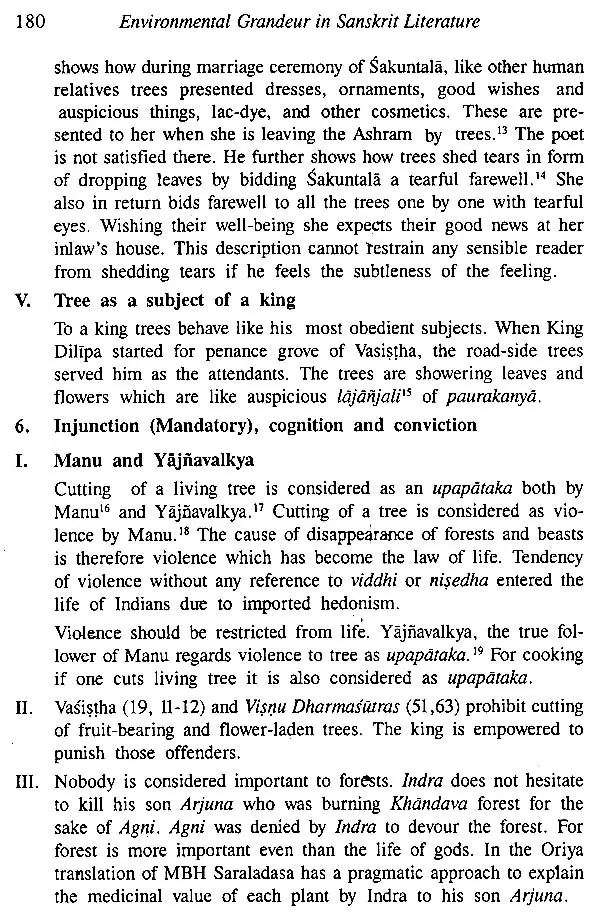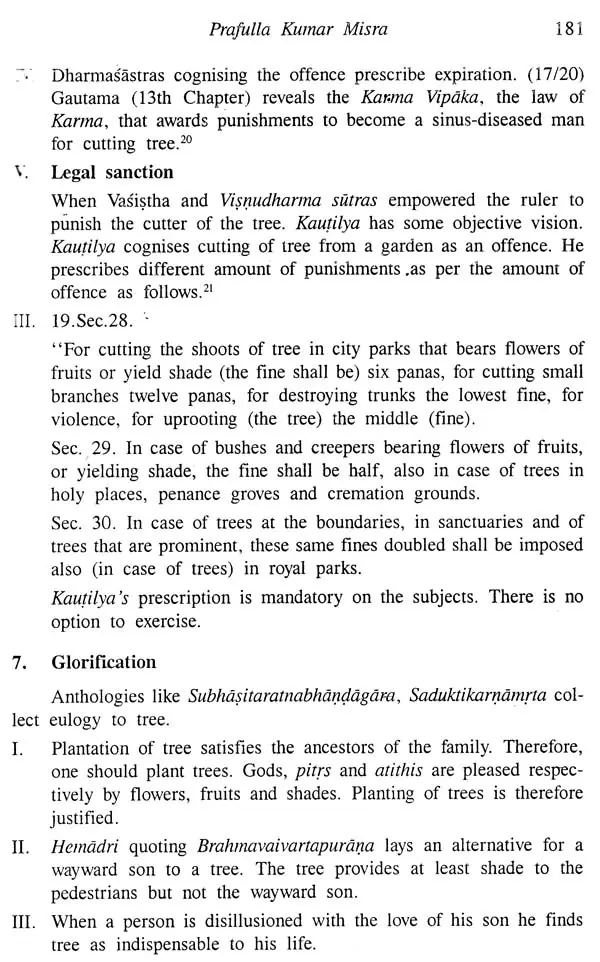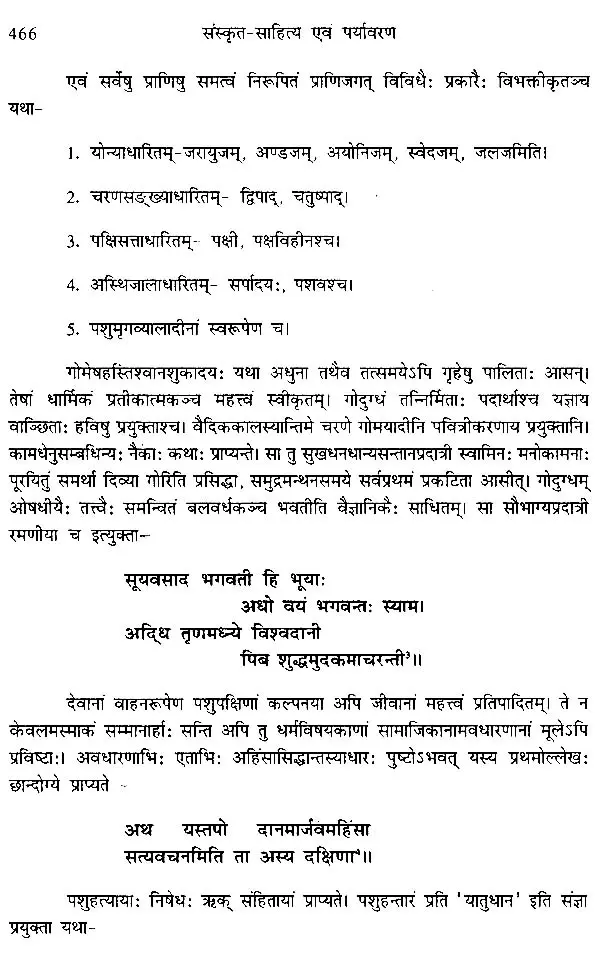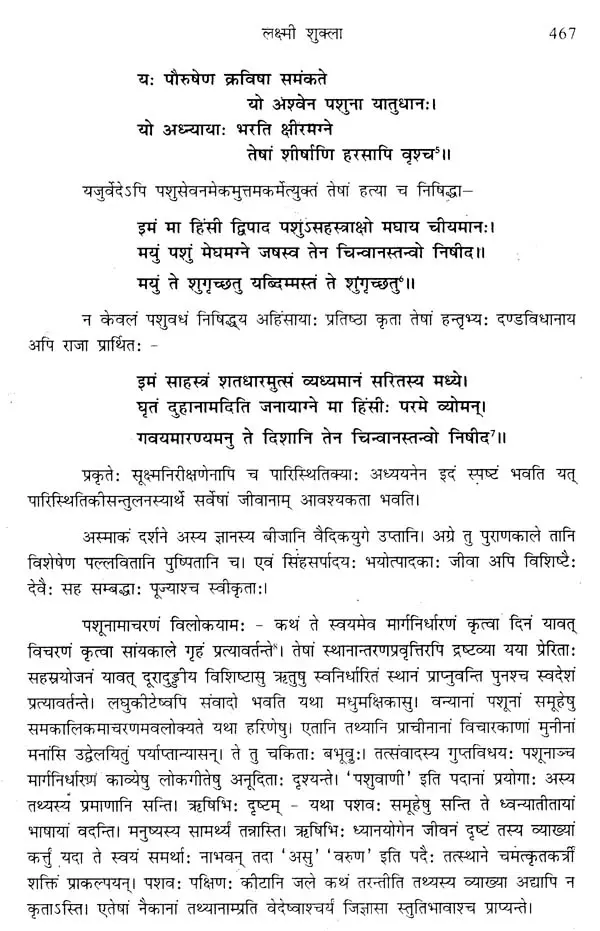 ---
We Also Recommend