Essentialism (An Old and Rare Book)
$2500

$25.00
Tax included.
Shipping
calculated at checkout.
---
---
Book Specification
Book Description
About The Book
Essentialism implies a philosophy of the richness of man and his species. The unfolding of this richness of man towards greater evolution of his being is the main mission of man of Earth. Man has known many things in this world except himself. He has harnessed all forces except the forces working in-and-through him. What man is like is as much important to know as how he ought to be lived. This new philosophy of Essentialism so unfolds the indwelling realities of integral life which tend to progress and proceed towards higher goals and ideals of human realisation and fulfilment.
Essentialism is a sort of inner perfecting principle in man and so it indicates his deeper aspiration. The quest for inherent values by man, the search for intrinsic good, the pursuit of synoptic reality contained are all indicative of aspiration of a very high order in him.
The line of thinking worked-out and developed in this book may be treated as authors own attempt to explain man In his wholeness and fullness. The ideas and views attemped and explained are not final conclusions. They may be treated as authors quest to understand the deeper truths associated with the study of man in the context of the contemporary event of this age.
About the Author
Dr. Vedre Narayan Karan Reddy is currently a U.G.C. Emeritus Fellowship holder in Philosophy. He hails from a distinguished family of Telengana, Andhra Pradesh, which was instrumental in starting Acharya Vinoba Bhave's Bhoodan Move ment. He has been a known Writer of repute right from his early age. Now he is wellknow as a prolific Writer and an established researcher in the field of Philosophy Education, Futurology, Aesthetics and in several other allied areas of modern know ledge. Besides, he is the founder of trans disciplinary researches. His writings cover a wide range of humanistic studies. He has been awarded D. Litt Degree in Philoso phy for his thesis East-West Understanding of Man which runs into six volums. The significant books that he has authored include the Concept of Man in Tagore and Radhakrishan; Man Education and Values; An Introduction to Eastern and Western Philosophy; Problems of Futurology: A Text-book of Futurology; and besides he has over hundred research papers to his credit. His recent publications include Relevance and Excellence in Education; Future Education and Human Resource Management; Science and Civilisation; Indian Heritage and Culture and Essentialism-the Concept of Whole Man and the Doctrine of Human Good. He is the editor of New Consciousness and East-West Journals for the last three decades.
Preface
This book on Essentialism may be treated as a document of my Philosophical Ideas during the long period of my professional career of teaching and learning Philosophy at the Osmania University. I had the opportunity of opening up myself into new vistas of inter-active ideas. In addition to this because of my own inherent comtemplative study habits and innovative moves into the multi-discipli nary areas of growing knowledge, I could boldly attempt to venture myself to thread out new ideas, trends and tendencies into evernew concepts and theories. Nevertheless in my prolonged struggle to strike a happy union between administrative responsibilities and academic inclinations I had to learnt many innovative techniques of application for a successful institutional progress.
**Contents and Sample Pages**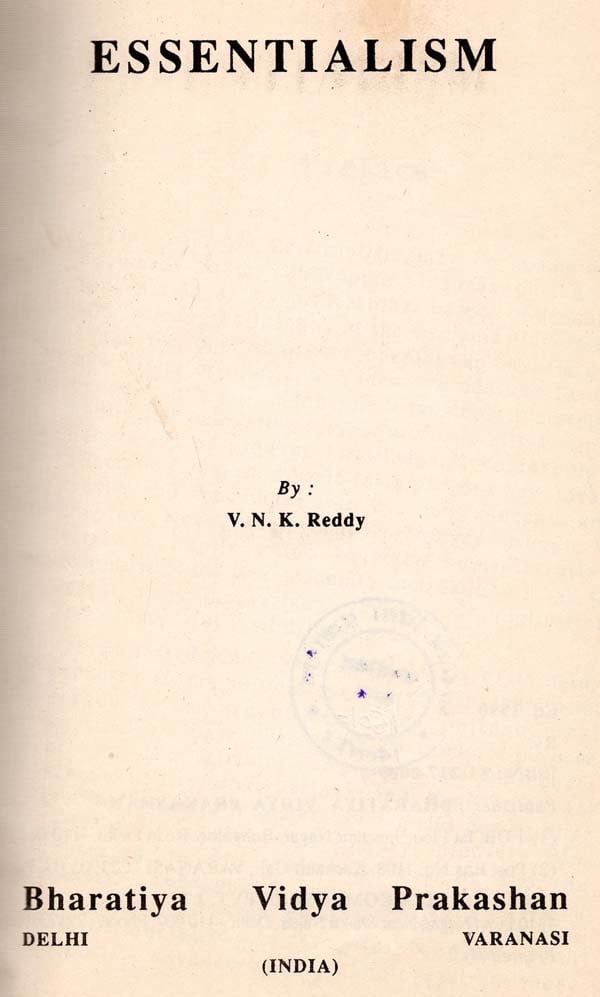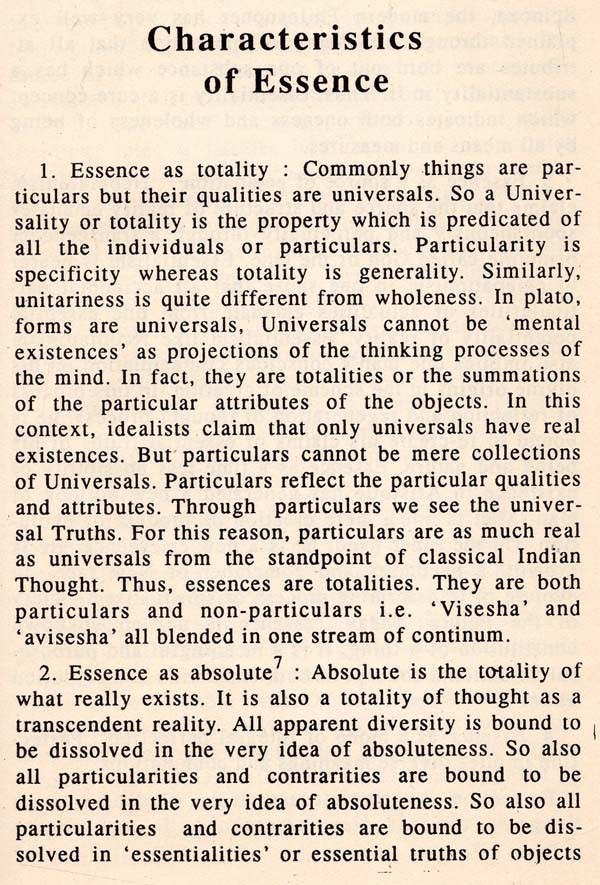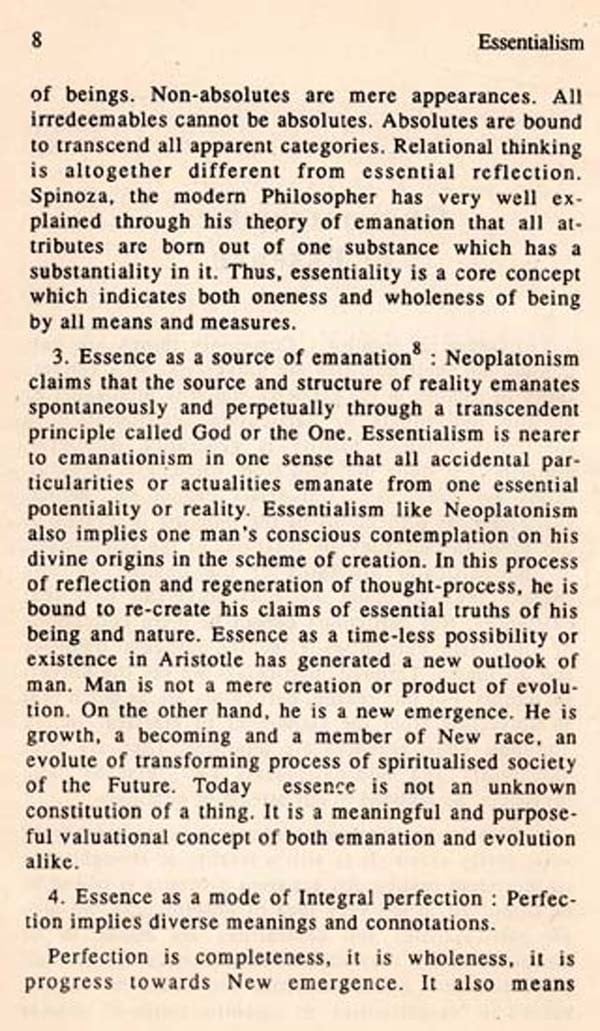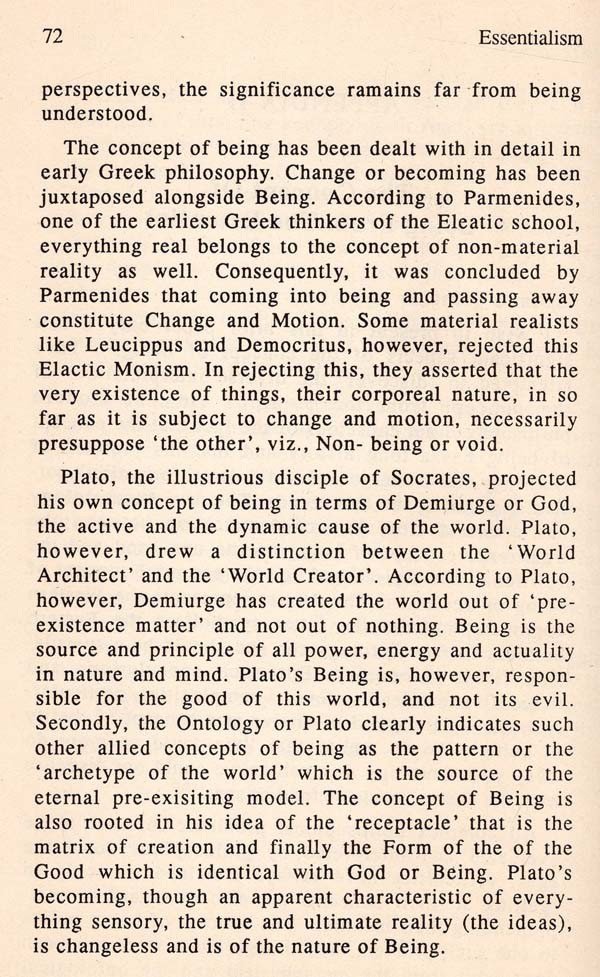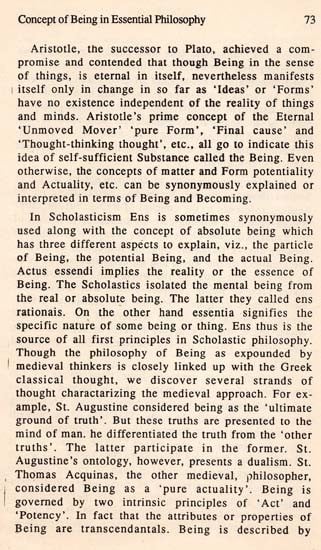 ---
We Also Recommend