Ethno-Medicine for Traditional Health Care
$5040

$50.40
Tax included.
Shipping
calculated at checkout.
---
---
Book Specification
| | |
| --- | --- |
| Item Code: | AZE625 |
| Author: | Swapan Kumar Kolay |
| Publisher: | B.R. Publishing Corporation |
| Language: | ENGLISH |
| Edition: | 2016 |
| ISBN: | 9789350502631 |
| Pages: | 292 (Throughout Color Illustrations) |
| Cover: | HARDCOVER |
| Other Details | 9.50x6.50 |
| Weight | 620 gm |
Book Description
About the Book
The Ethno-medicine used among tribal groups for cure of different ailments are recorded and documented in the book. The book deals with plants species with their clinical usage. Through Allopathy remains as the mainstream in health care, herbal medicines have been main source of primary health care in many nation. These herbal medicines are the synthesis of therapeutic experiences of generations of practicing traditional healers/ Gunia/Baiga of indigineous systems of medicine for over hundreds of years. Each country, cach region and each tribe has their own traditional health care system. The practice, the belief and the basis of a few traditional system are discussed providing a brief insight into these traditional systems of medicines. Moreover, this book presented to help clarify the many policy and technical issues associated with history, conservation, use, production, demand and supply, marketing and trade of medicinal plants. The publication draws attention to the huge contribution of medicinal plants to traditional and modern health care system. It covered include assessment and management of the medicinal plant resource base; best harvesting and processing practices and trade issues regarding traditional medicines of tribal peoples. The book provides adequate background and current information on Medicinal plants. It will be very useful for a variety of scholars, teachers, scientists, planners, policy makers, health administrators, cultivators, entrepreneurs, historians, parishioners and conservationists.
About the Author
Dr. Swapan Kumar Kolay born in 1966 at Midnapur, West Bengal. He obtained M.Sc. with first class in Anthropology (1992) and Ph.D (1999) from the University of Sagar, M.P. He has done Post Graduate Diploma in Rural Development from Indira Gandhi National Open University. Dr. Kolay got both Doctoral and Post- Doctoral Research Fellowship from Ministry of Tribal Affairs, Govt. of India, New Delhi. His worked with Cultural Research Institute, Kolkata; A. N. Sinha Institute of Social Studies, Patna; Department of Anthropology, University of Delhi and Indian Institute of Forest Management, Bhopal. He has rich research experience in conducting Tribal development, Tribal health and Natural Resource Management based research on 35 different tribes in 16 states in India. He was attended and organized many workshops, training programme and National and International level seminars. He is a life member of Indian Science Congress Association, Kolkata; Indian Anthropological Society, Kolkata; Indian Anthropological Association, Delhi, The Indian National Confederation and Academy of Anthropologists, Kolkata; Institute of Social Research & Applied Anthropology, Kolkata; Purna Chandra Memorial Institute of Social Research & Development, Kolkata. Dr. Kolay published more than 60 research based articles in different National, International journals and 5 books to his credit. At present he is Associate Professor & Head, School of Anthropology and Tribal Studies, Acting Deputy Registrar (Academic) and Ex-Dean of Student Welfare, Bastar University, Chhattisgarh.
Preface
The tribal groups of Bastar district in Chhattisgarh, India, I have observed both quantiy of medicinal plants which they use and the efficacy of many of their cures. I have been treated by these people for ailment and have personally experienced the healing powers of the medicinal plants. Since so many of our modern medicines were also derived from plants.
Medicine is developed from a plant or a local herbal remedy is harvested from the forest, there are many problems that need to be resolved. Historically tribal peoples in which they reside have benefited little from the development. of medicines from their plant resources. When a herbal medicine become popular it can be over-exploited and the very resource threatened. On the other hand the development of both pharmaceutical products and the harvesting of local non-timber forest products could be of great benefit to local tribal peoples and to developing countries when properly controlled.
This book brings together a most useful by some of the real experts in medicinal plants and on the issues of their exploitation. It draws attention to the problems involved in a sensitive way and reflects well the new attitudes of contemporary ethno-science which seeks both to protect the rights of tribal peoples and to conserve their heritage. At the same time, however, this does not exclude the sustainable use of these plants. I am impressed by the wide geographical coverage that we have here and that the author are well balanced between those from the developed and the developing world. This is a volume of interest to many people far beyond those directly working medicinal plants. It raises issues of concerns for conservationists, developers, forester, researchers and policy makers.
Introduction
"Jagatyevamanoushadham na kinchit vidyate dravyam vasatnanartha yoga yoh" -Jivaka (Astanga Hriday SU. 9-10) "There is no plant in the world which is non-medicinal or which cannot be used as medicine".
India has 16 Agro climatic zones, 45000 different plant species out of which 15000 are medicinal plants. The Indian Systems of Medicine have identified 1500 medicinal plants, of which 500 species are mostly used in the preparation of drugs. The Indian Systems of Medicine, particularly Ayurveda, Siddha, Unani and Homoeopathy medicine largely use plant base materials, minerals, metals, marine and products of animal origin. Our ancient texts had documented medicinal uses of a large number of plants, These plants are being used for preparation of medicines for centuries (Verma, D.M., Balkrishna, N.P. & Dixit, R.D., 1993).
Anew trend has, however, been noticed that foreign countries have evinced interest in medicinal plants available in India and well documented in our book indicating the formulation in which they are used. A number of medicinal plants and their uses have been patented by foreign countries. There has been criticism by the people and in the press on this growing trend of patenting of our medicinal plants and their uses. Some of the well known plants Kala Zeera, Amaltas, Indian Mustared, Karela, Brinjal, Neem, and Gudmar etc. have patents.
**Contents and Sample Pages**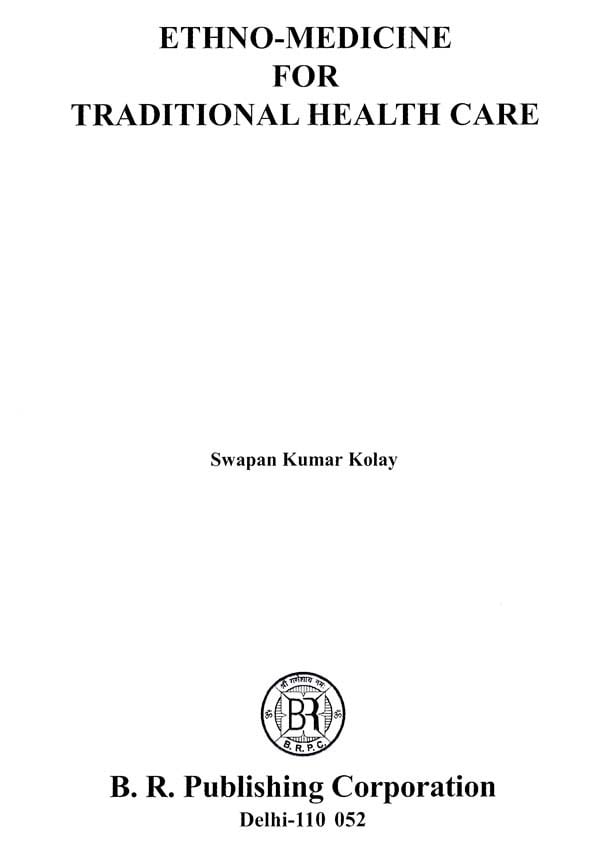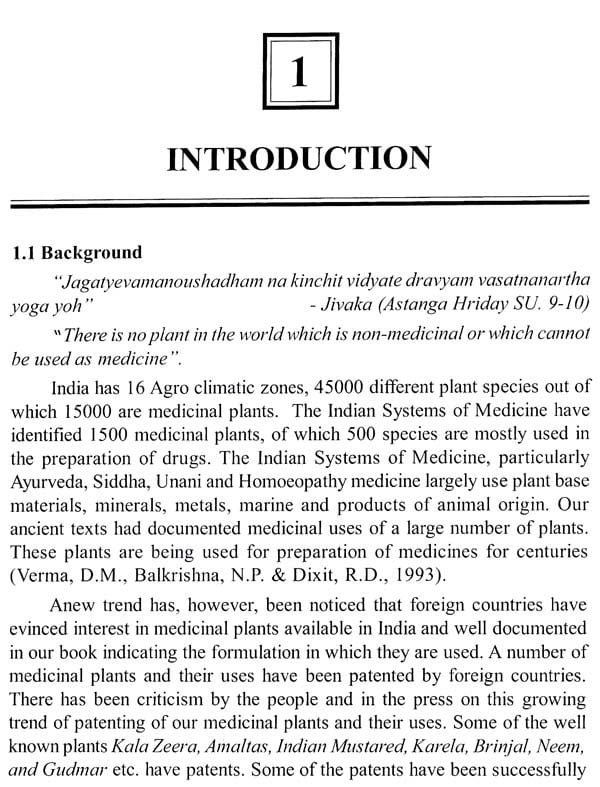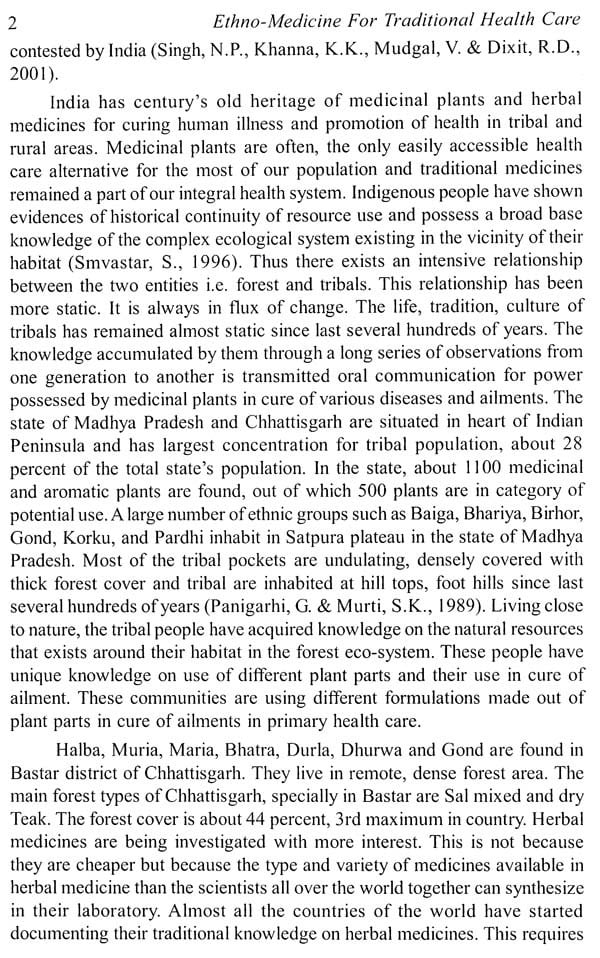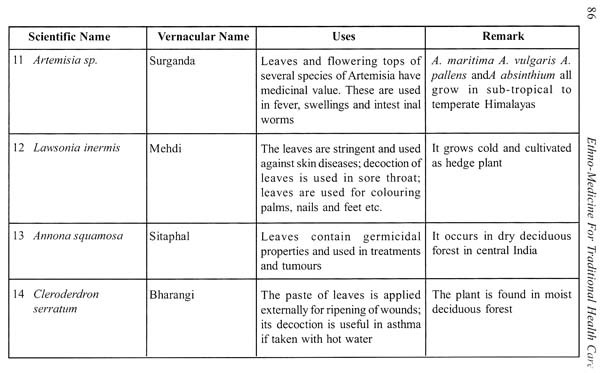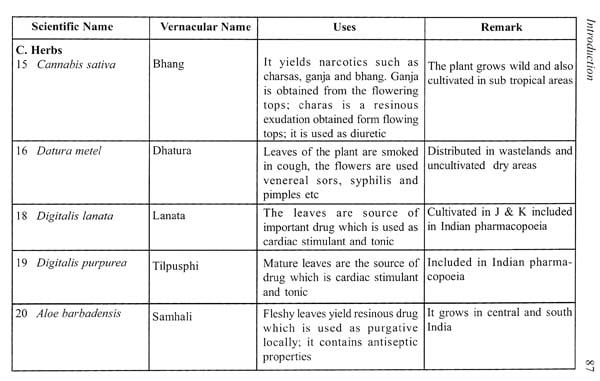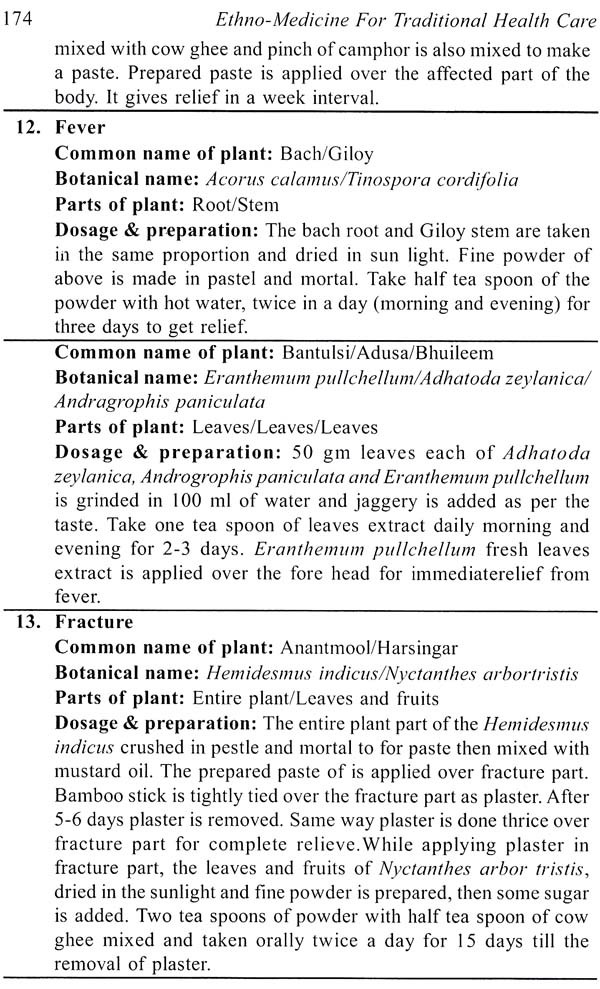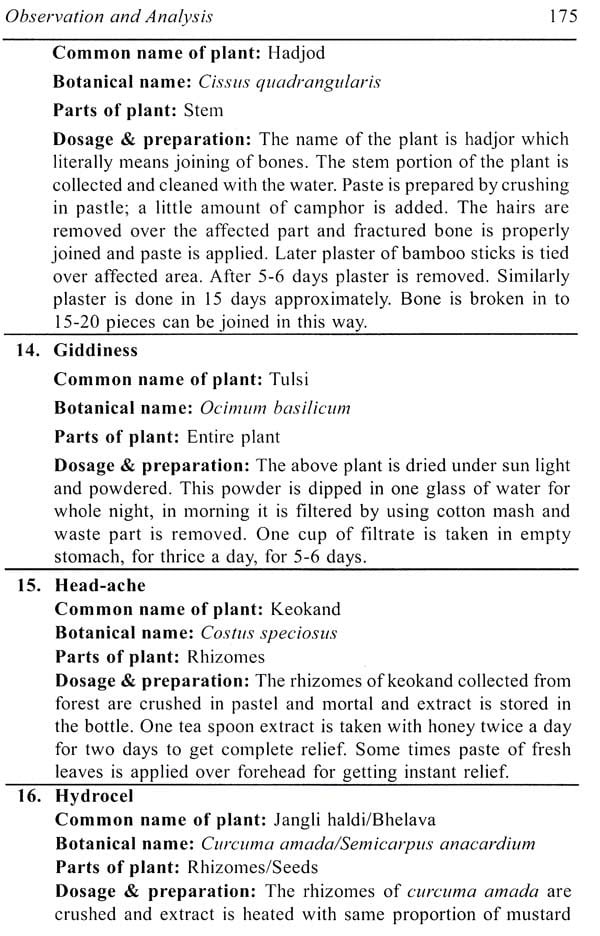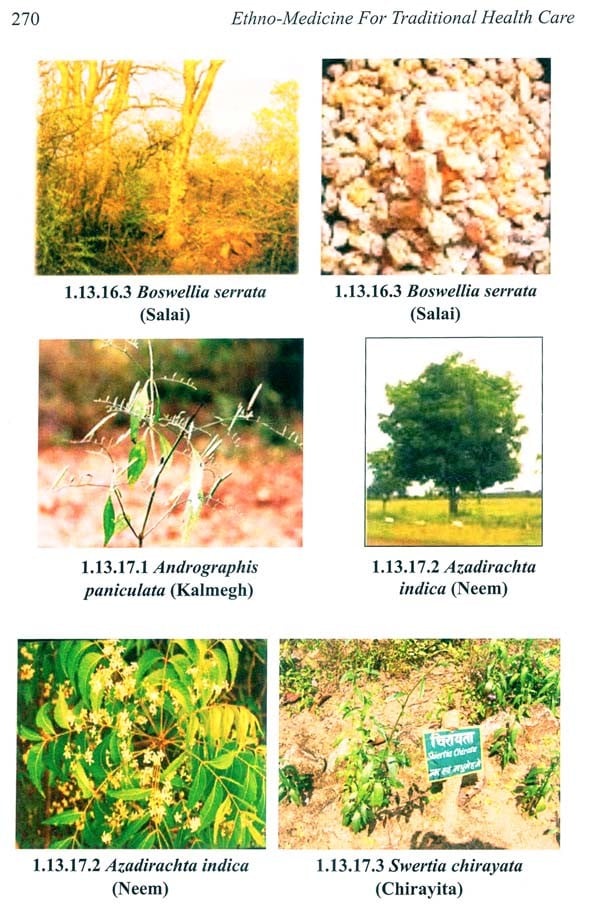 ---
We Also Recommend