Experience of Immortality
$3800

$38.00
Tax included.
Shipping
calculated at checkout.
---
---
Book Specification
| | |
| --- | --- |
| Item Code: | UAH993 |
| Author: | Ramesh S. Balsekar |
| Publisher: | Chetana, Mumbai |
| Language: | English |
| Edition: | 2005 |
| ISBN: | 9788185300566 |
| Pages: | 287 |
| Cover: | PAPERBACK |
| Other Details | 8.50 X 5.50 inch |
| Weight | 420 gm |
Book Description
Preface
I am not a writer either by training or by inclination. When Pointers from Nisargadatta Maharaj was published, I made it clear in the preface that "I had no intention of writing a book on the teach ing of Sri Nisargadatta Maharaj." I added that the material therein "emerged spontaneously, dictated... by a compulsive power that could not be denied." I had no intention, therefore, of writing another book after Pointers.
It so happened, however, that soon after Pointers came out, certain incidents forcibly reminded me that Nisargadatta Maharaj at one time suggested I should make a thorough study of the Jnaneshwar classic, Anubhavamrita (or Amritanubhava, as it is better known). I got the four available books which contained the original Marathi text, followed by a translation in modern Marathi together with a sort of commentary. To my disappointment I found that the commentaries following the literal translation of the verses were suffused with the traditional tint - I might even say "conditioning" ― and for that reason did not seem to reach the original and deeper understanding of Advaita philosophy which Jnaneshwar expounded and which Nisargadatta Maharaj interpreted in an illuminating manner so characteristic of him. On reading these four books I felt rather unsettled in my mind and therefore let the matter remain in abeyance, preferring to wait and see what happened.
Introduction
The story goes-perhaps apocryphal - that when Jnaneshwar presented the completed copy of the Jnaneshwari, his commentary in Marathi on the Bhagvad Gita (generally considered the finest com mentary ever made on that book) to his brother and his Guru Nivrittinath, the latter complimented him on the very fine work. But he added significantly that the book was essentially a commentary on what someone else had said, even though that someone was no less a personality than Lord Krishna. He then suggested that Jnaneshwar should write an independent treatise based on his own personal ex perience, and Amritanubbava was the happy result, a fortuitous gift mankind.
**Contents and Sample Pages**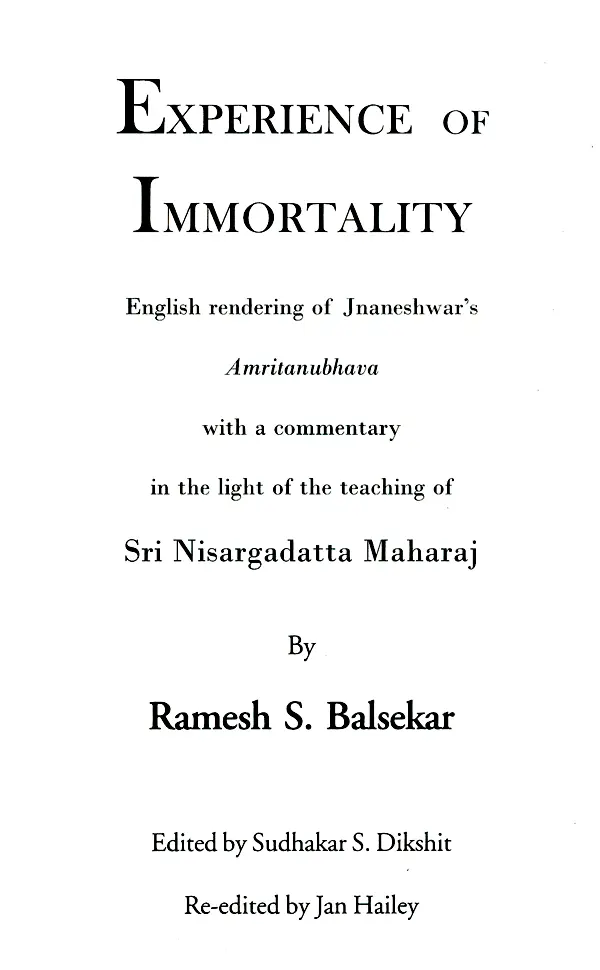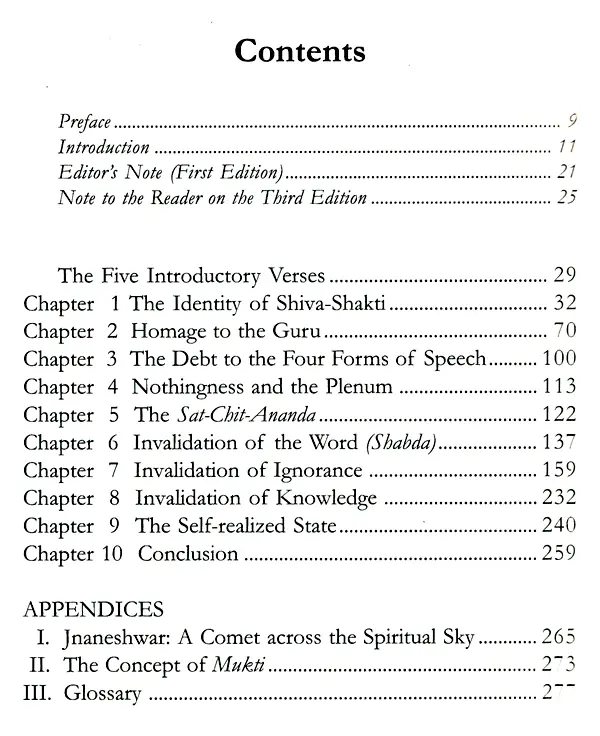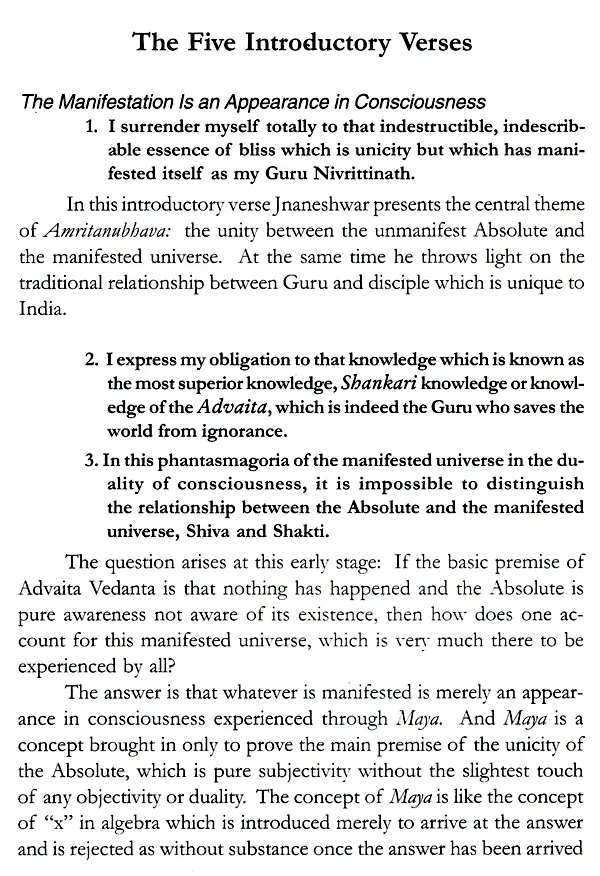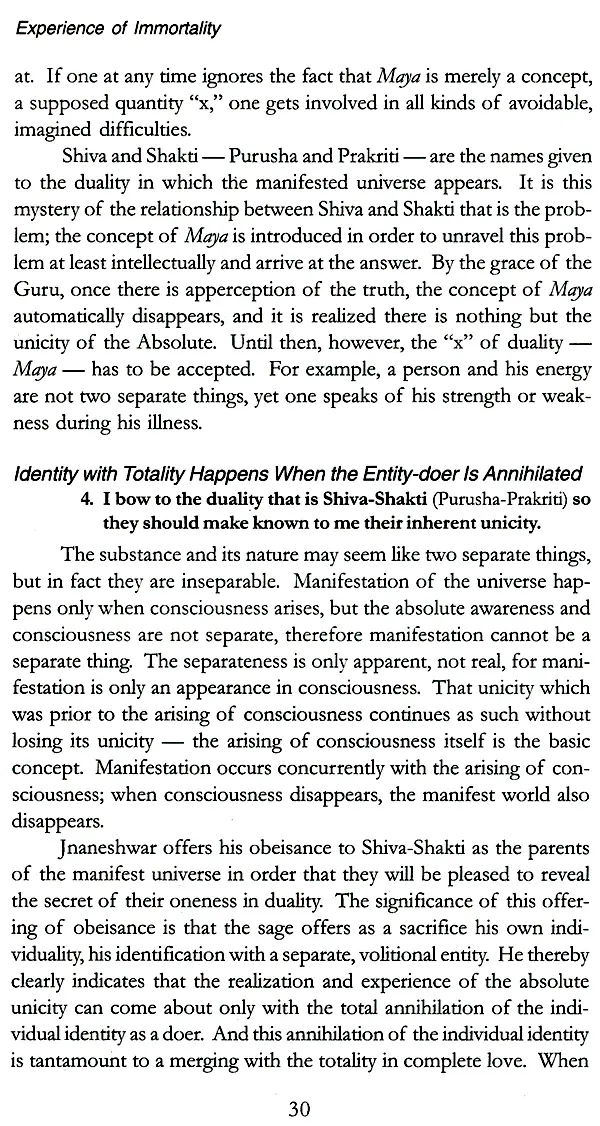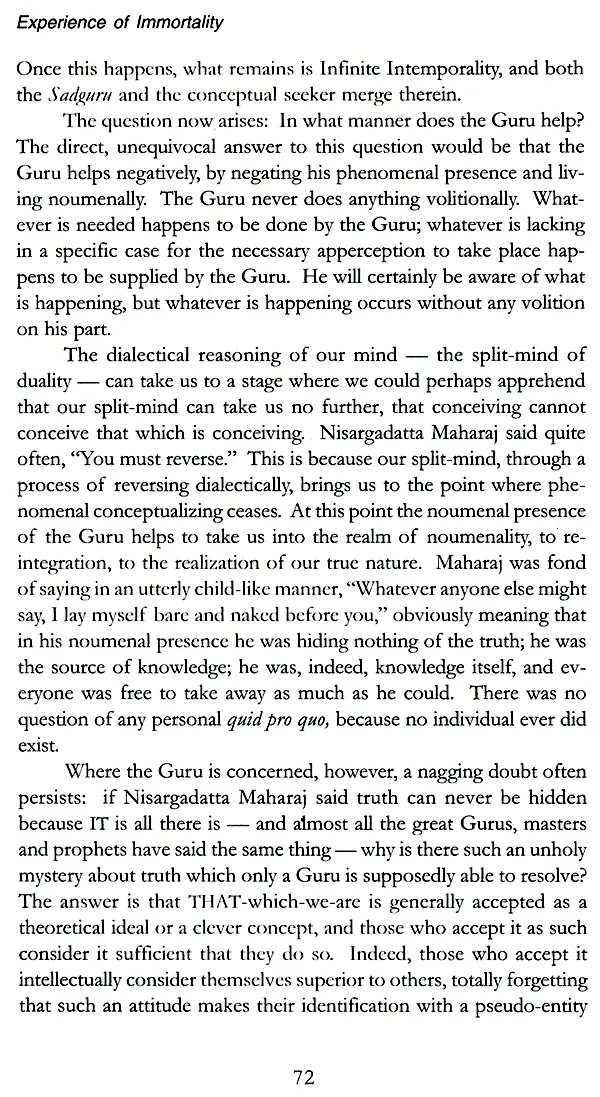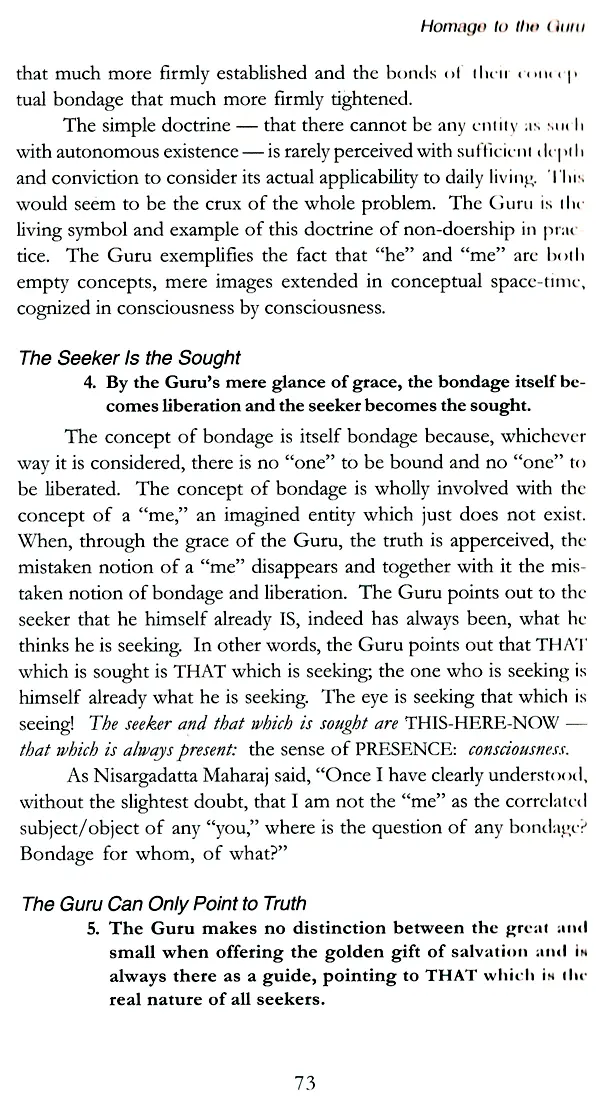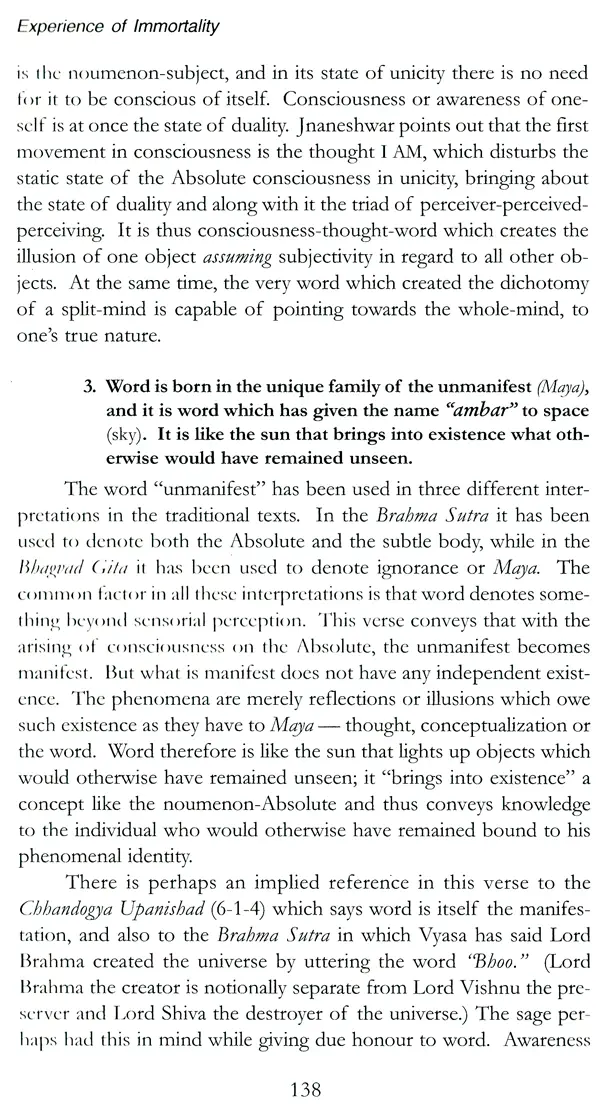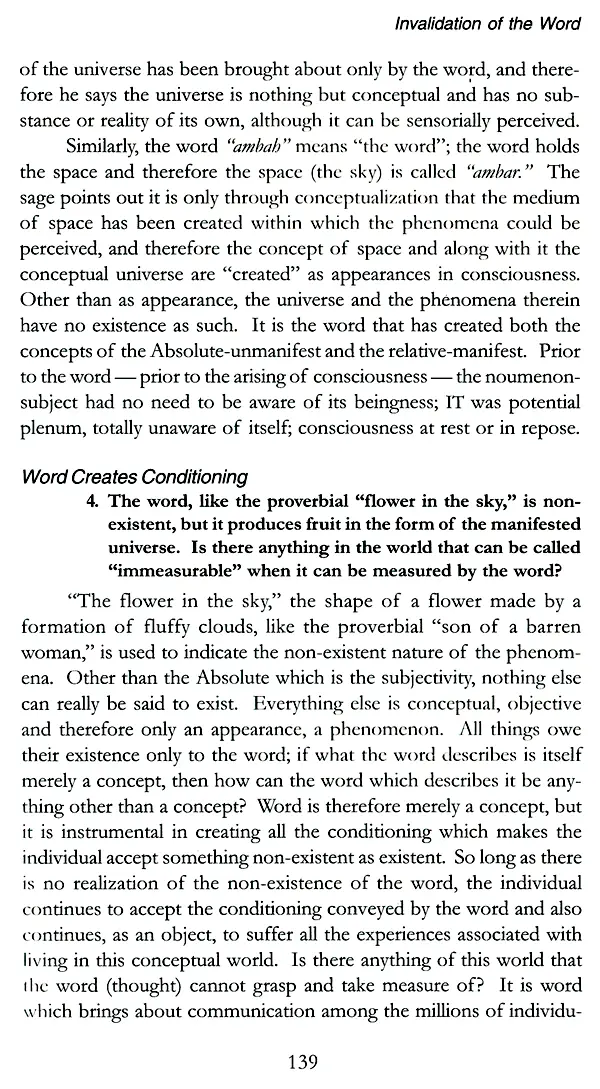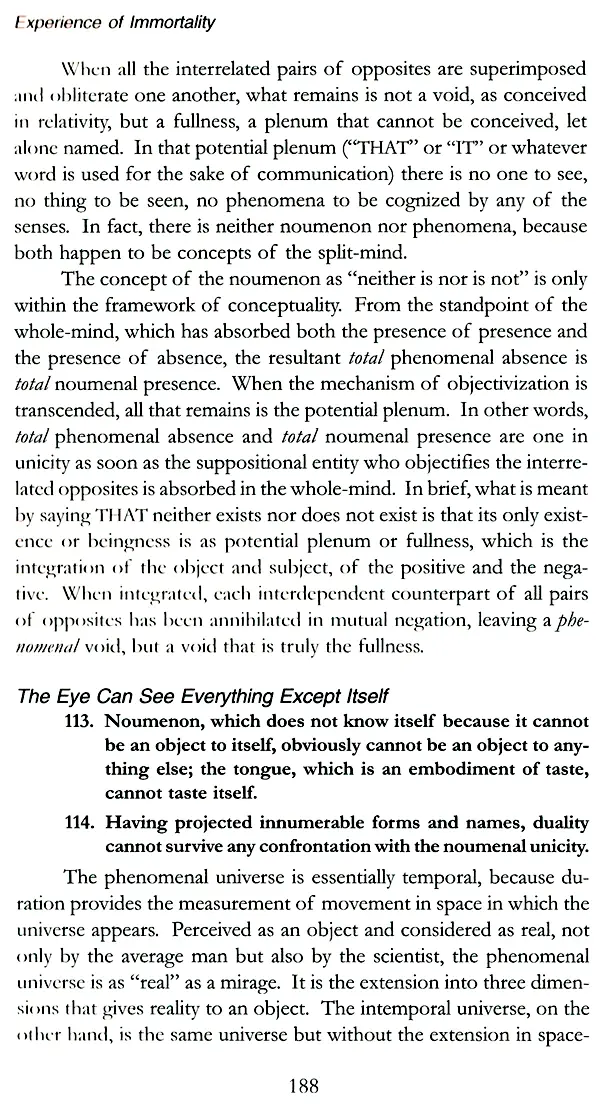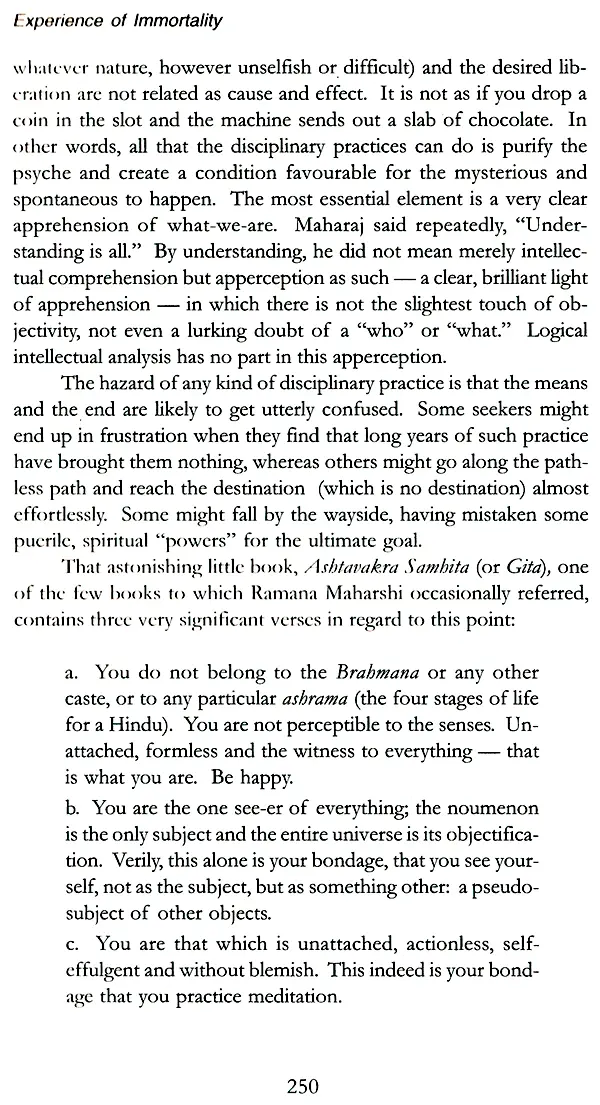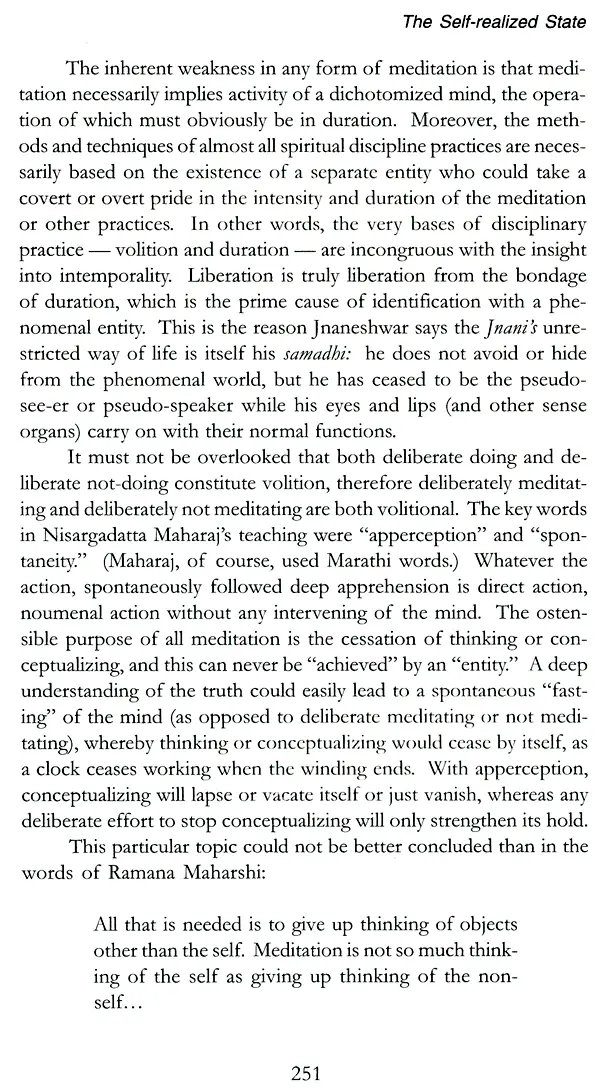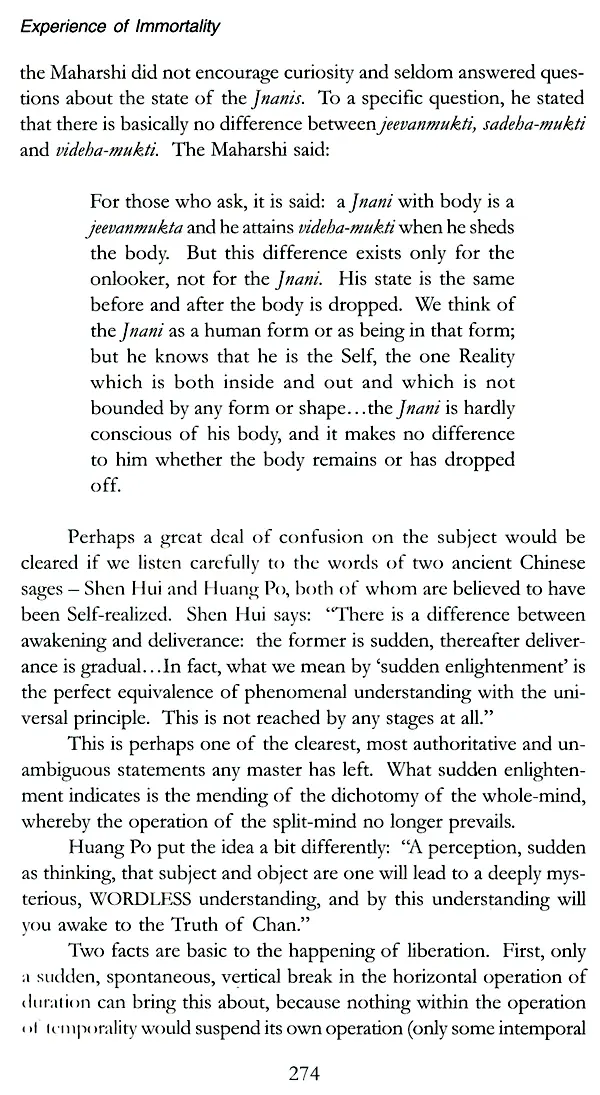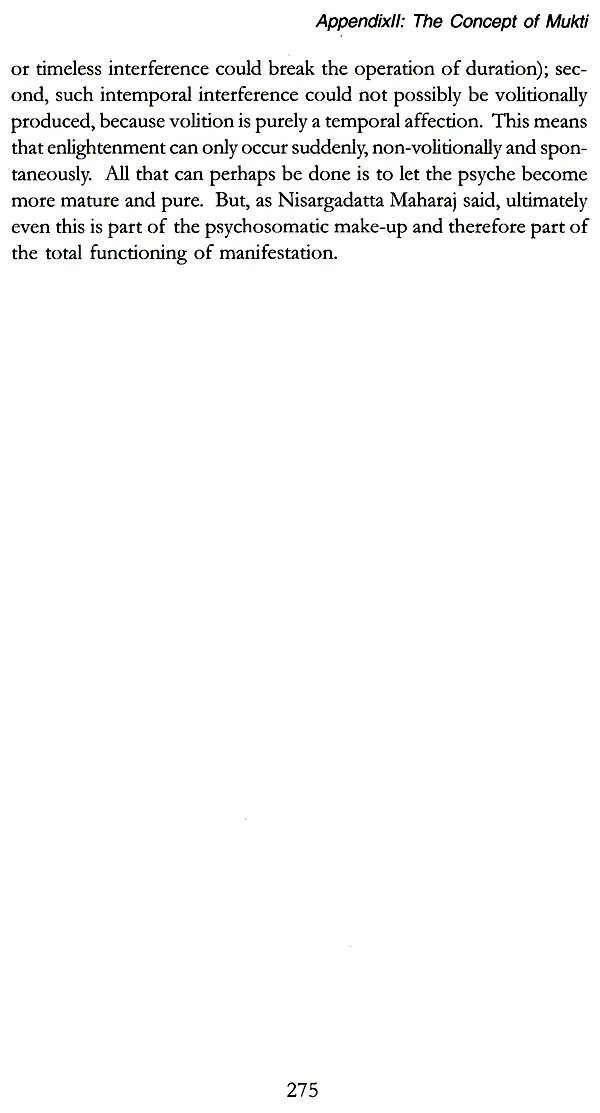 ---
We Also Recommend