Family & Marriage- A Comparative Study of Malmaddi and Haveripeth Communities in Dharwar (An Old and Rare Book)
$2080

$20.80
Tax included.
Shipping
calculated at checkout.
---
---
Book Specification
Book Description
About the Book
This is a comparative study of two communities in Dharwar city in North Karnataka state in India. The main theme of the book is family structure and marriage among two communities, Malmaddi and Haveripeth. To know family life the social mobility is dealt with. It discusses the marital ties and the factors leading to marital ties in both the communities within the frame-work of Hinduism. It is shown here as to how the insti tution of marriage and family are affecting the day today life of the people. The Author analyses very methodically about the institution of caste and its role in the functioning of family and marriage in the society. It is also shown how two communities interact with other castes in their localities in respect of commensality, in matter of food, letting houses etc. The author touches the kinship organisation and its orientation among the people of these two communities. This study represents many communities in Indian cities and towns.
About the Author
Dr. N. K. KADETOTAD (1933) recel ved his M.A. degree from Karnatak University, Dharwar, India in 1958, Sahitya Ratna from Hind! University, Prayag, India, in 1967, and Ph.D. from Karnatak University, Dharwar, in March 1976. He was Research Scholar in the Department of Socio logy and Anthropology, Karnatak University, Dharwar from 1960-63 and was Researcher in the Deptt. of Anthropology from 1963 to 1976. At present he is Lecturer in Anthropo logy. His publications include books on Religion, the Harijans and other aspects of Anthropology. He has attended numerous conferences in India and U.S.A. Now he is engaged In rural Anthropological research and he has finished field Research on the subject "Factional Politics and voting behaviour in a legislative constituency in Karnataka." He is member and office bearer in many learned bodies in India.
Preface
The Department of Social Anthropology and Social Welfare, Karnatak University, Dharwar besides having teaching staff for M.A. and Ph.D. students, undertakes some of the research projects in order to encourage research among the students as well as the teachers. As part of this research project the topic "Family and Marriage A Comparative Study of Malmaddi and Ha veripeth Communities in Dharwar", was chosen for the study.
**Contents and Sample Pages**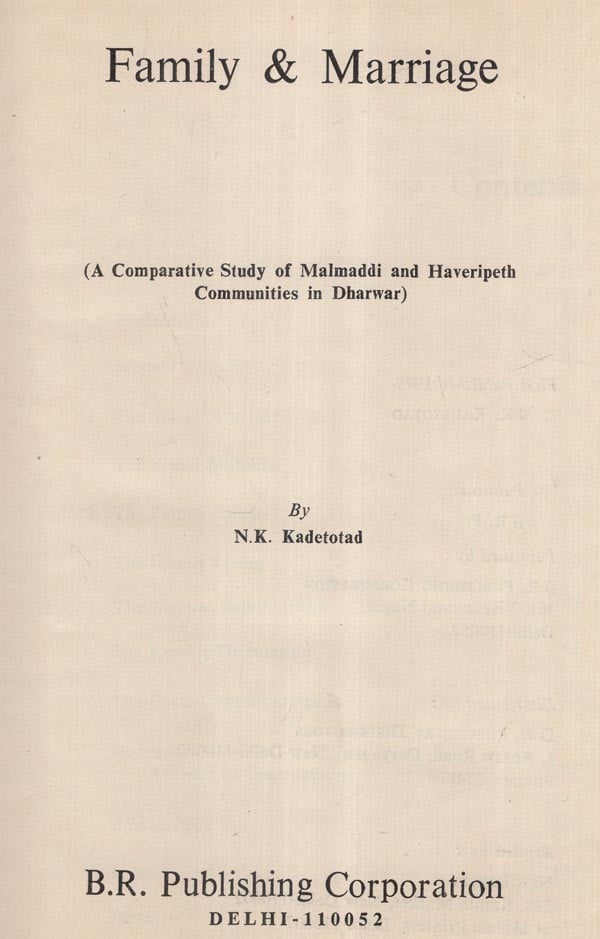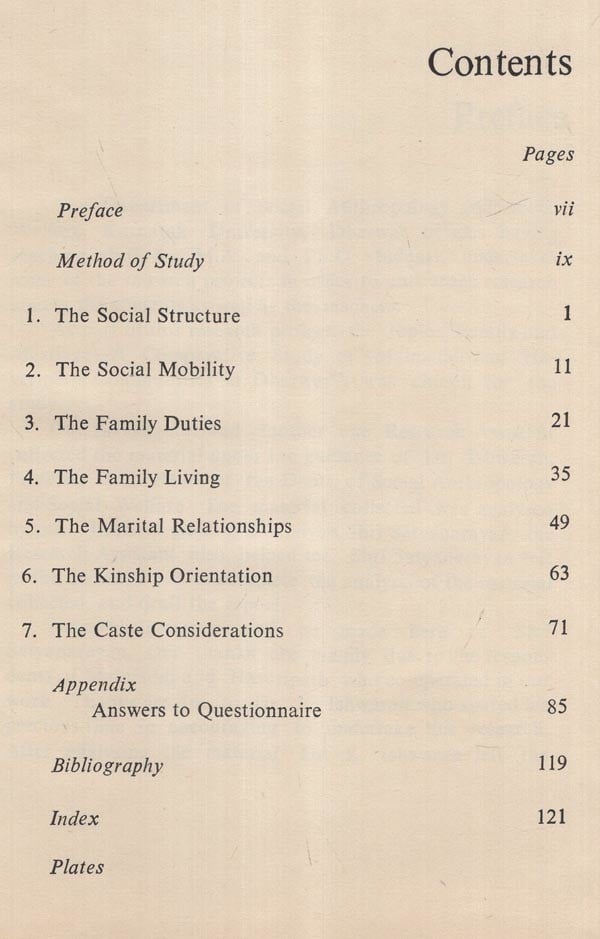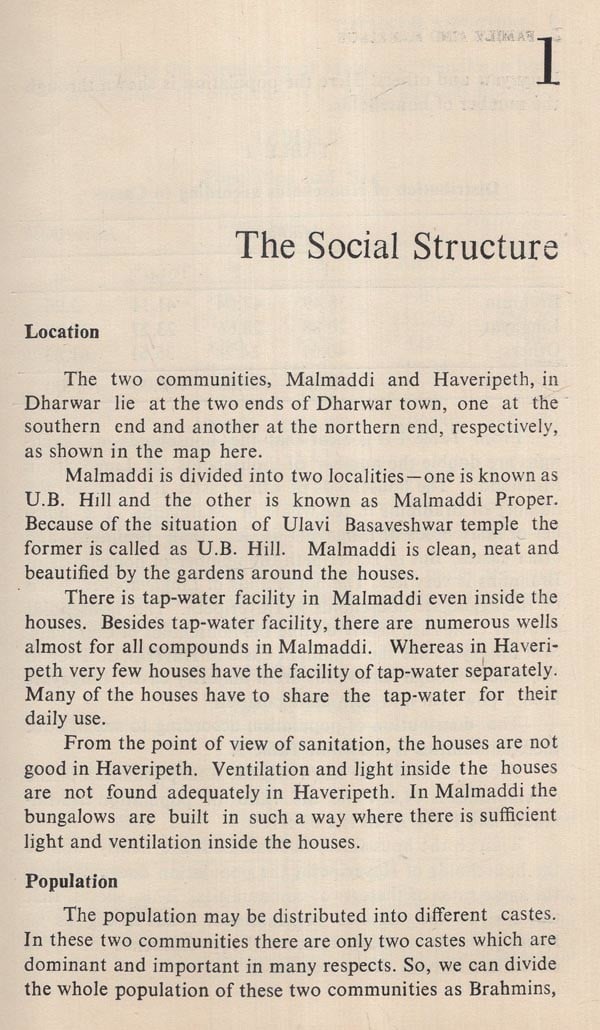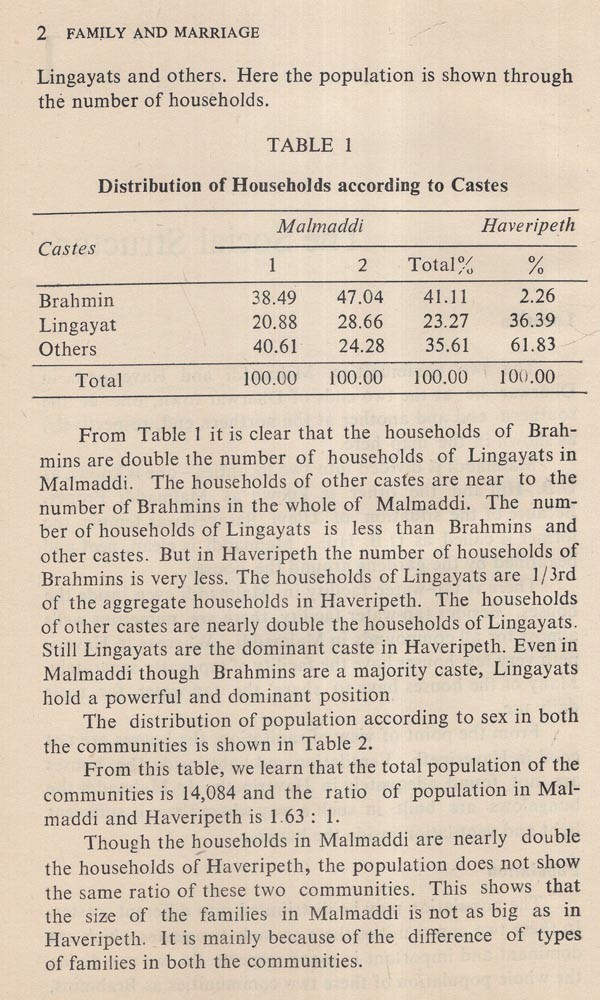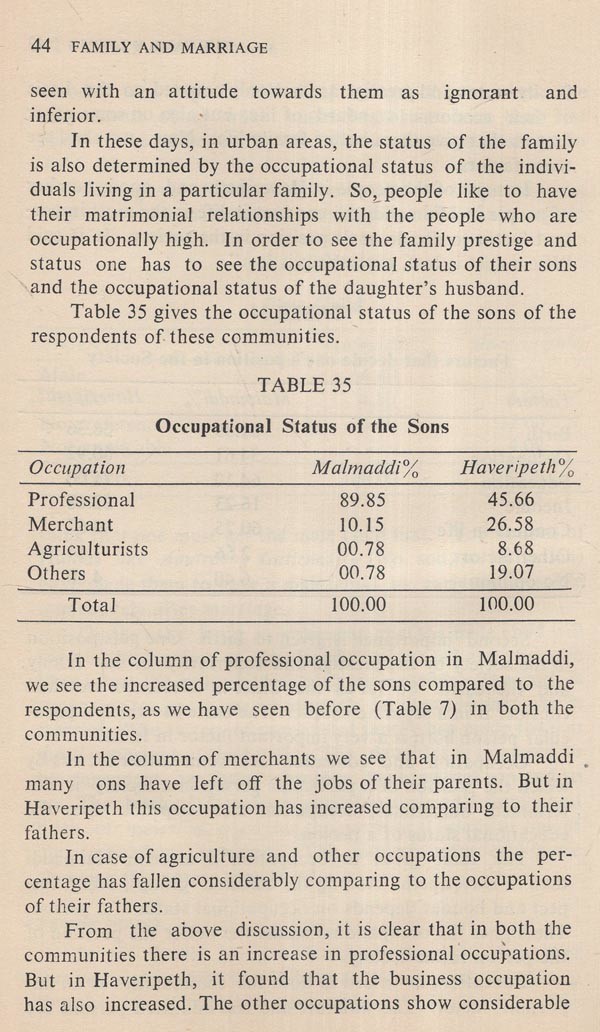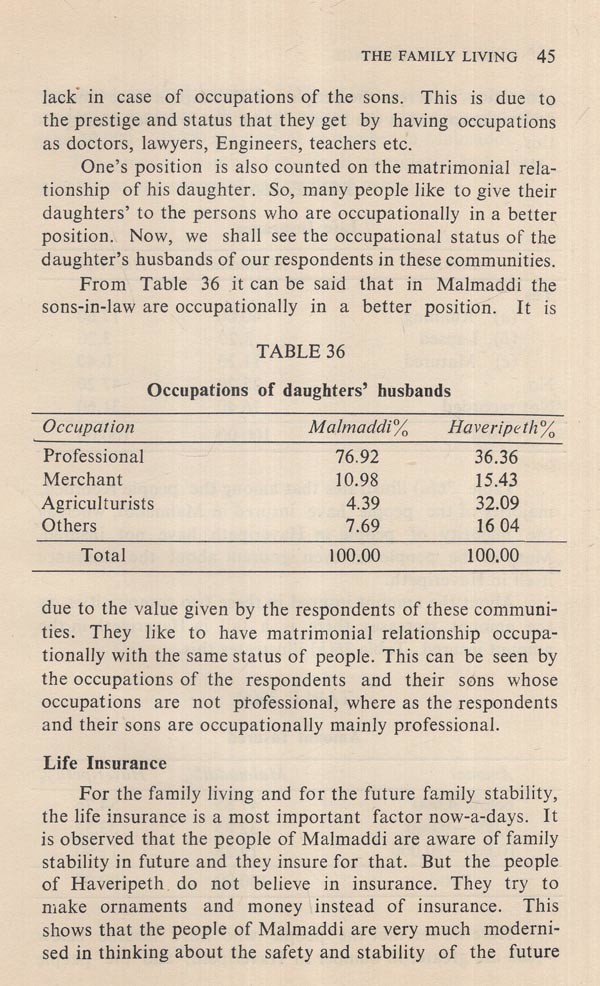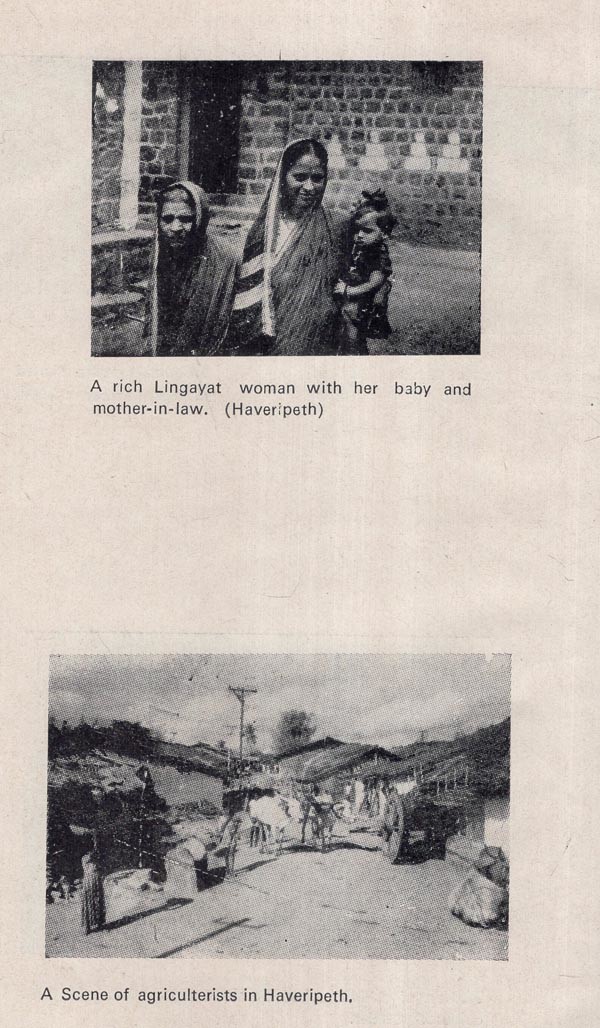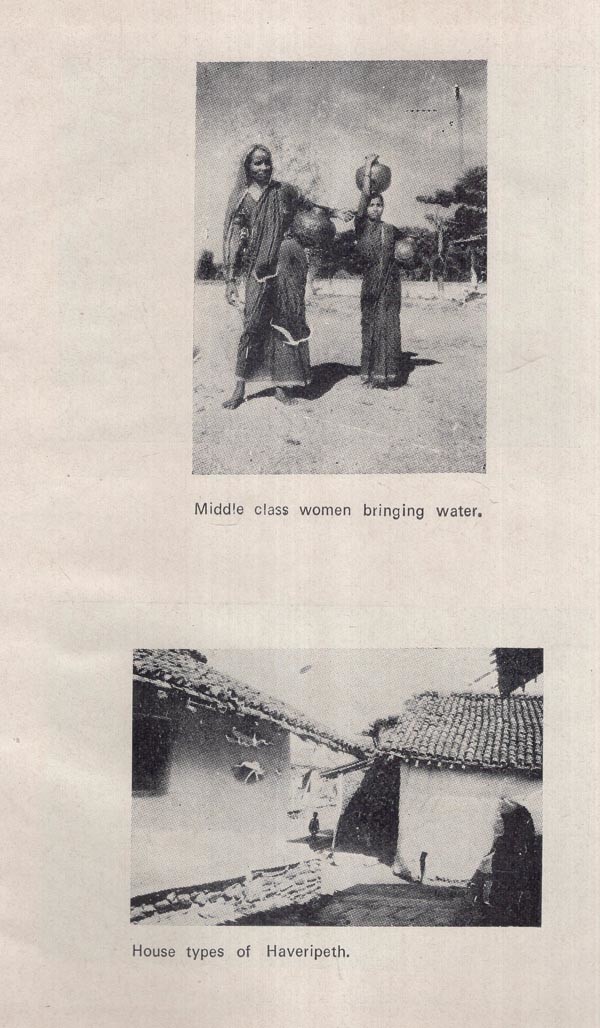 ---
We Also Recommend