Fantasy Unbound- Selected Poems
$2560

$25.60
Tax included.
Shipping
calculated at checkout.
---
---
Book Specification
| | |
| --- | --- |
| Item Code: | AZE517 |
| Author: | B.K.S. Ray |
| Publisher: | B.R. PUBLISHING CORPORATION |
| Language: | ENGLISH |
| Edition: | 2022 |
| ISBN: | 9789391123499 |
| Pages: | 100 |
| Cover: | PAPERBACK |
| Other Details | 8.50x5.50 |
| Weight | 130 gm |
Book Description
About the Author
Bijay Kishore Sundar Ray was born in 19 and belongs to Bhubaneswar. He joined the Indian Administrative Service in 1972 and retired in the rank of Chief Secretary to the government of Chhattisgarh. Ray's love for poetry is an integral part of his existential quest. Most of his poems relate to love, loneliness, human relationships, resistance to oppression, search for freedom and an endless longing for a suffering humanity. A marriage between a lyrical tide and emotional turbulence characterizes his poetic thought process. Tm influenced by the poets such as TS Eliot, Stephen Spender, Ted Hughes, Sylvia Plath, Octavia Paz and Pablo Neruda", says Ray. From Silence to Silence" carries Ray's poetic process to new heights. He pays tributes to truth, sincerity, beauty and genuine human relationships. At the same time, doesn't hesitate to attack the commercial face of existence where personal gains overshadow feelings for humanity. Apart from being a poet, Ray is also a novelist, short story writer and an essayist. His passion for writing remains unabated. So far he has written 25 books.
Ray lives in Raipur (Chhattisgarh) where he intends to pursue his literary activities.
Preface
As an Indo-English poet, my love for poetry knows no bounds. Without poetry, life looks dull and colourless, and when starts writing poetry, I enter a new world with vigor, dynamism and strength. To speak the truth, poetry is synonymous with my existence.
"Poetry is a spontaneous flow of powerful feelings", wrote the English poet William Wordsworth. As for me, I agree with his views. Over the years as a poet, I've realised that poetry is my self-expression with passionate intensity. In my poetry collection "Fantasy Unbound", some of my poems reveal my intense emotional feelings, and my attitude towards a world disturbed by violence, aggression and rabid commercial values. A poet must speak the truth, and must explore light amid darkness.
Every poet has to be intense in his feelings to touch the hearts of his readers. Great poet and Nobel Laureate Pablo Neruda wrote "I write I write with your life and my own" I express my hearty thanks to all my friends, relatives and lovers of poetry whose consistent inspiration has strengthened my poetry-writing drive.
**Contents and Sample Pages**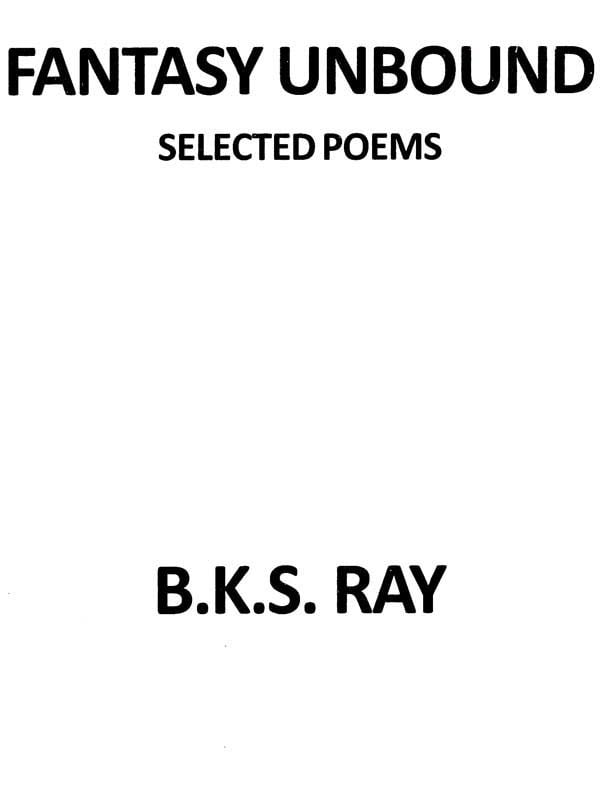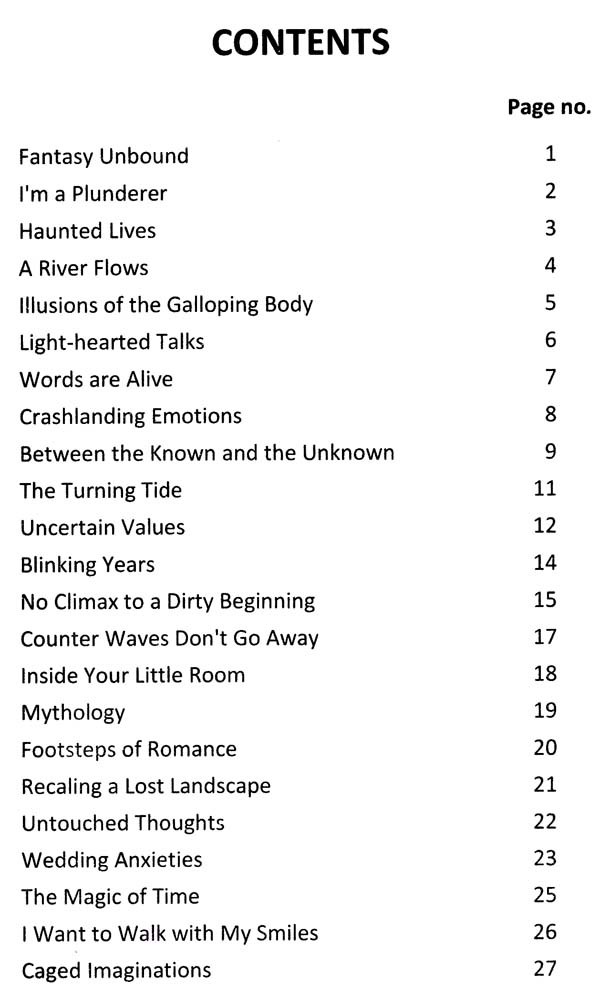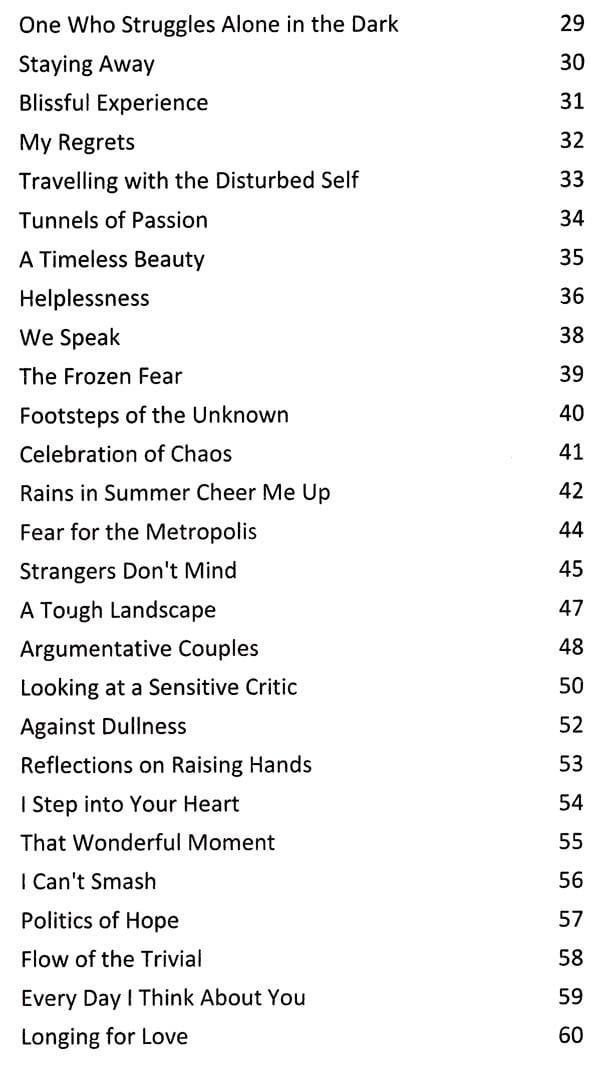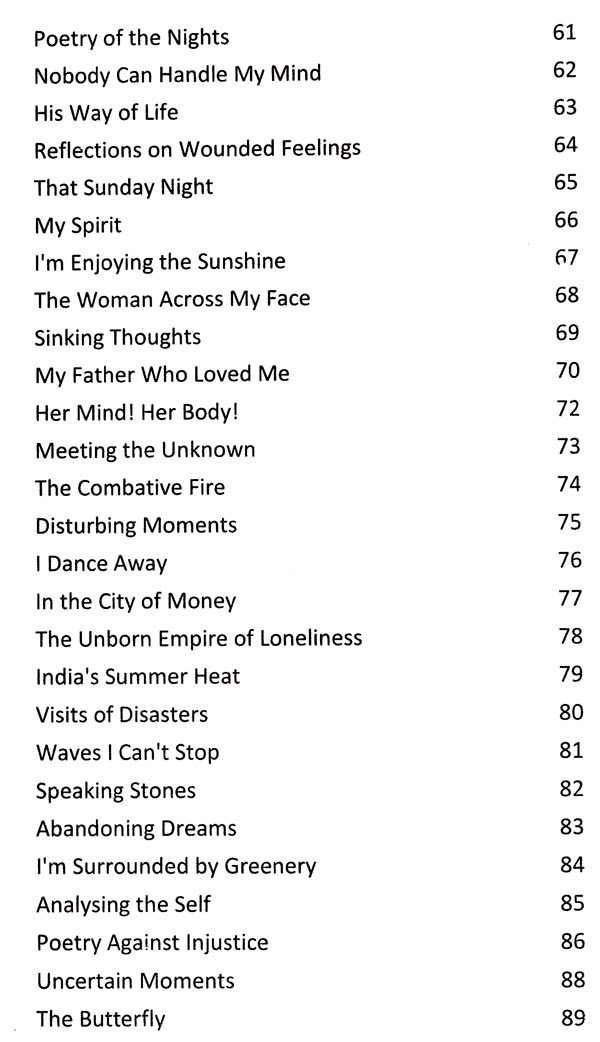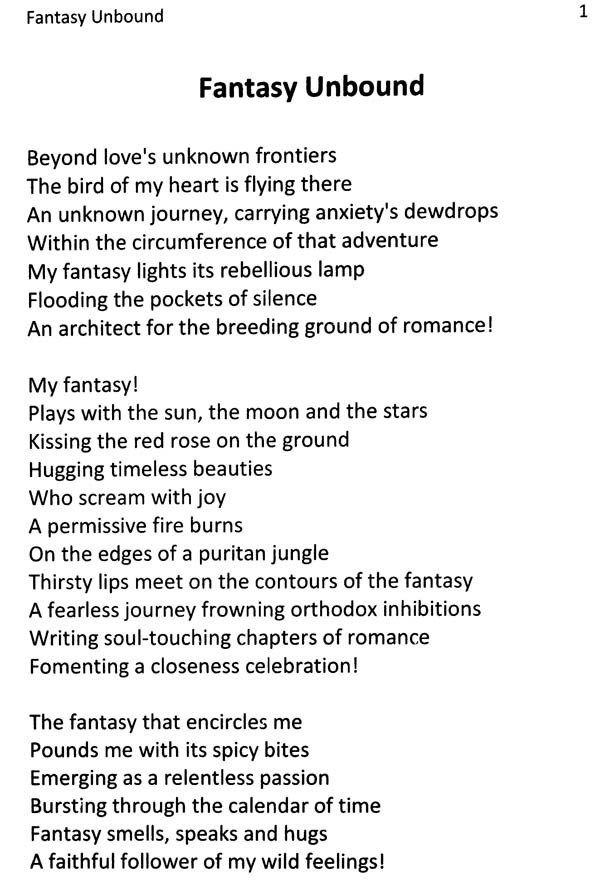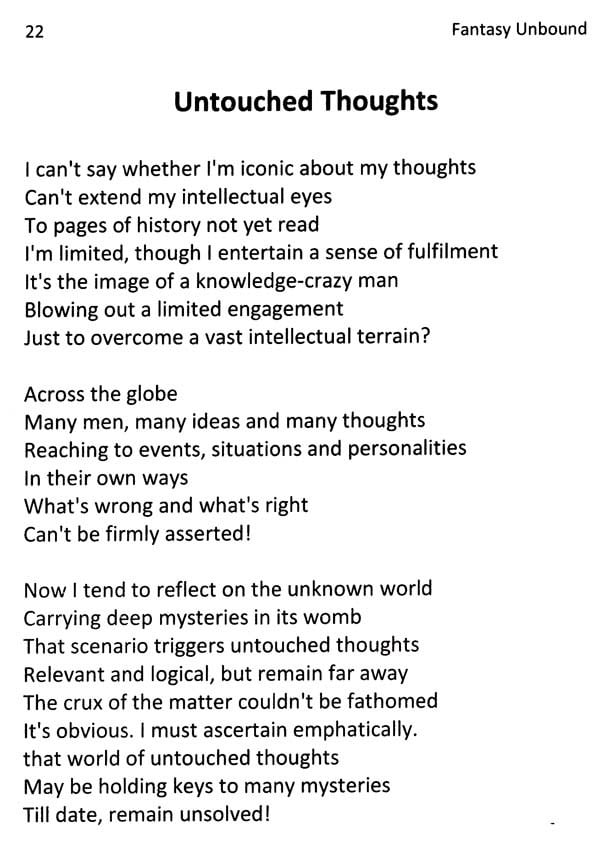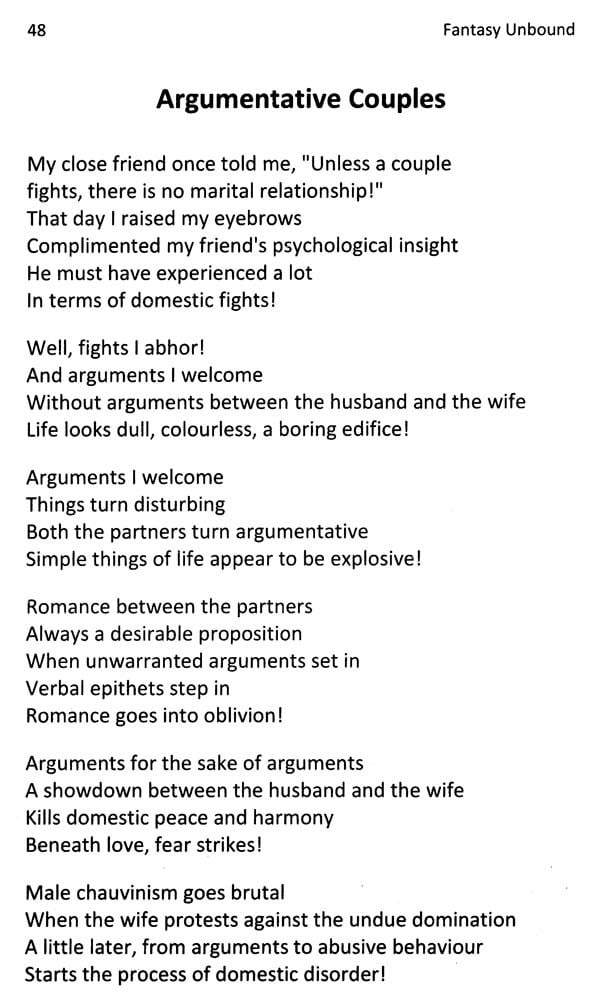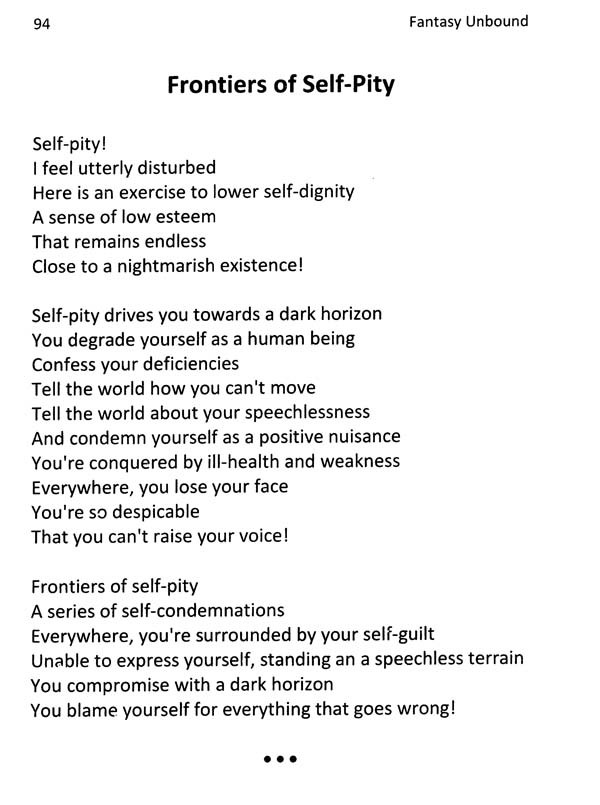 ---
We Also Recommend