Female Farmers of Nepal- Invisible but Emergent Primary Farmers
$5900

$59.00
Tax included.
Shipping
calculated at checkout.
---
---
Book Specification
| | |
| --- | --- |
| Item Code: | AZG914 |
| Author: | Subarna L. Malla Singh |
| Publisher: | Vajra Books, Nepal |
| Language: | ENGLISH |
| Edition: | 2019 |
| ISBN: | 9789937733168 |
| Pages: | 374 |
| Cover: | PAPERBACK |
| Other Details | 8.50x5.50 inch |
| Weight | 350 gm |
Book Description
About the Book
This study focuses on one of the important but insufficiently dealt concerns of contemporary Nepal: the gender issue in agriculture Apart from exploring the causes and consequences of near invisibility of Nepali female farmers in agricultural policies and programs, the study draws attention to a wide range of urgent issues from migration and feminization of agriculture to women's land tights. It provides cognitive content for evidence informed policy programming. The study is also a must-read for researchers and students of gender and development studies.
About the Book
Subarna L. Malla Singh is a Ph.D. in Economics from the Victoria University of Manchester, U.K. She also earned a post-graduate Diploma in Advanced Economic Development (with Distinction) from the same University.
After graduation, she taught Economics for many years to undergraduates and postgraduate students at the University of Khartoum, Sudan. She has worked as an independent consultant to top notch international agencies, various Nepali Government Ministries and national and international research organizations. She is a Nepali citizen and is a resident in the USA.
Introduction
This study is a first of its kind. It aims to make the invisible female farmers of Nepal visible by spotlighting their substantial contribution to agriculture and national economy. It analyses why female farmers (despite their substantial contribution to agriculture) have remained almost invisible in national policy to the detriment of female farmers as well as agricultural growth Female farmers' limited access to agricultural inputs and services are examined against the backdrop of their higher labour input vis-a vis male farmers in subsectors of agriculture.
The study spotlights the increasing feminization of agriculture, the emergence of female farmers as de facto primary farmers and the consequential impacts on agricultural land use, food security, rising food imports, among others. National policy on women development and on female farmers is analysed by perusing the National Economic Plans. The impact of Gender Mainstreaming, and Gender and Social Inclusion as development strategies in agriculture is assessed in the light of female farmers' extant situation.
Agriculture Landscape and the Country Context is presented in Chapter II to provide a backdrop for this Study.
**Contents and Sample Pages**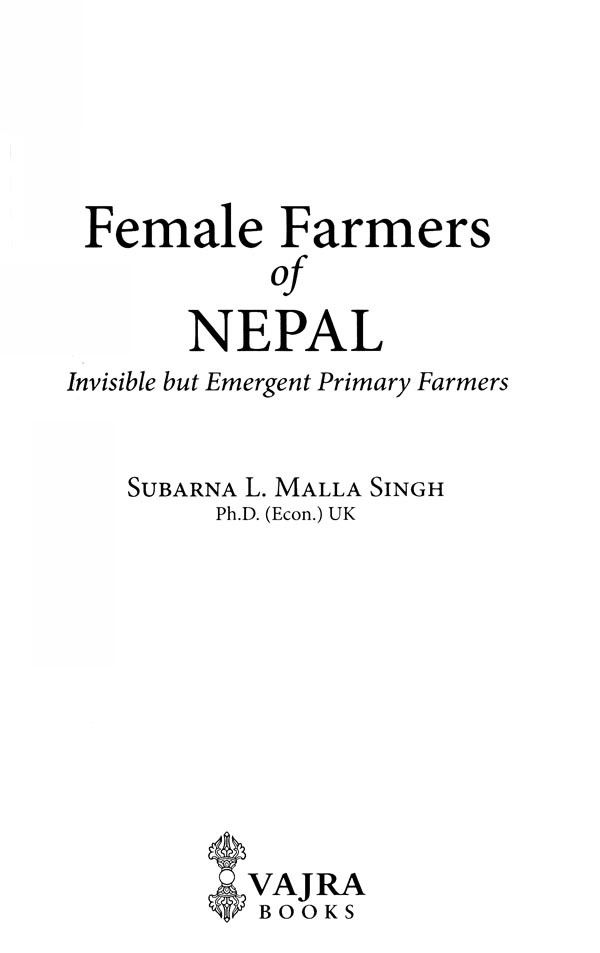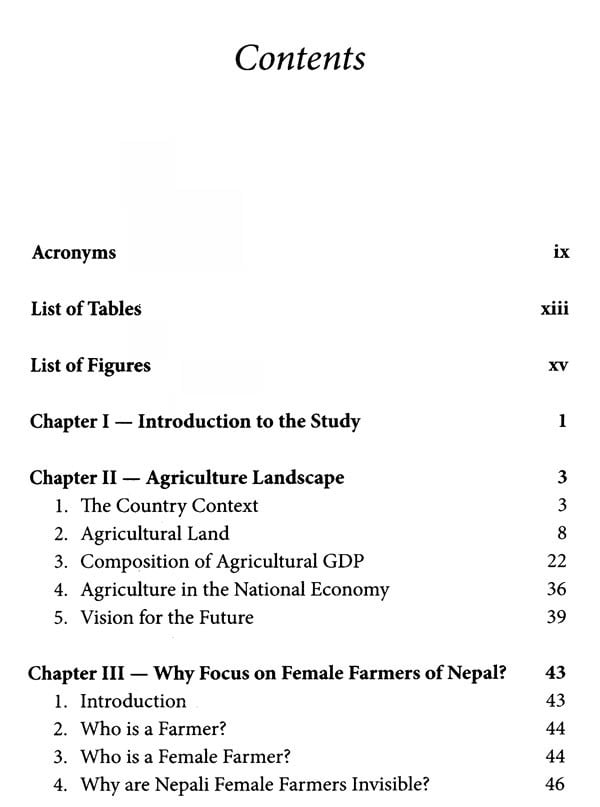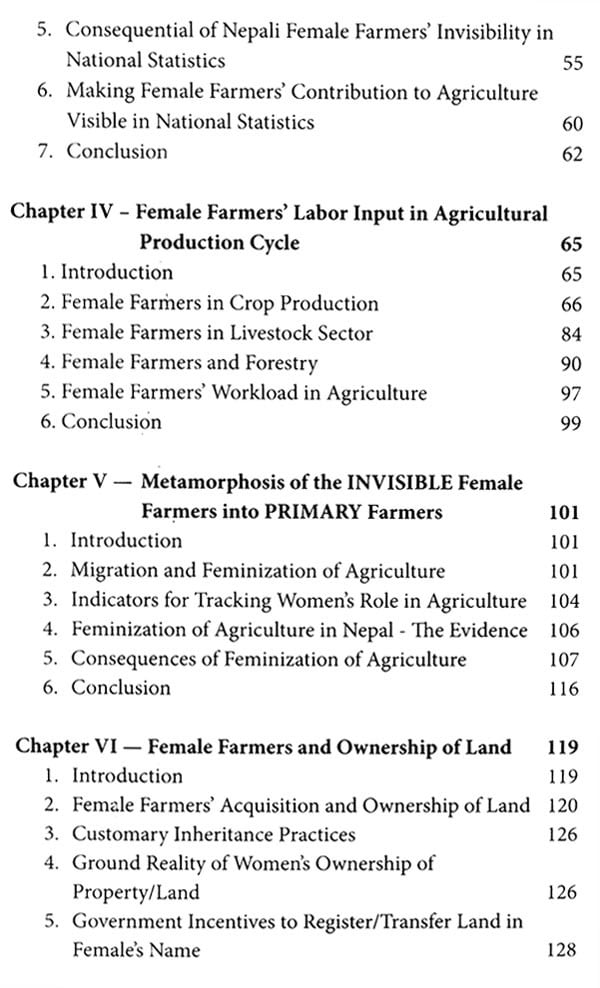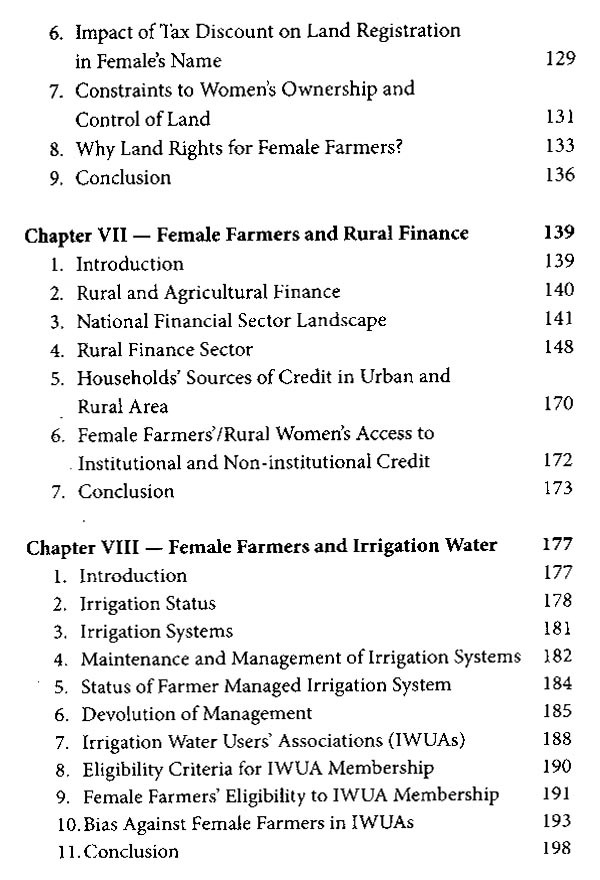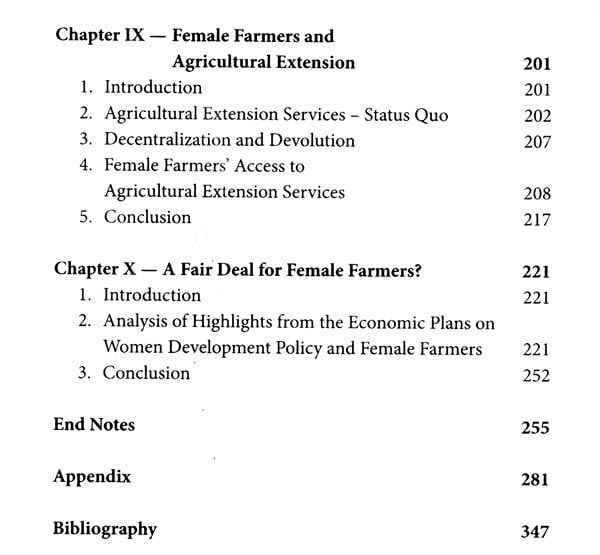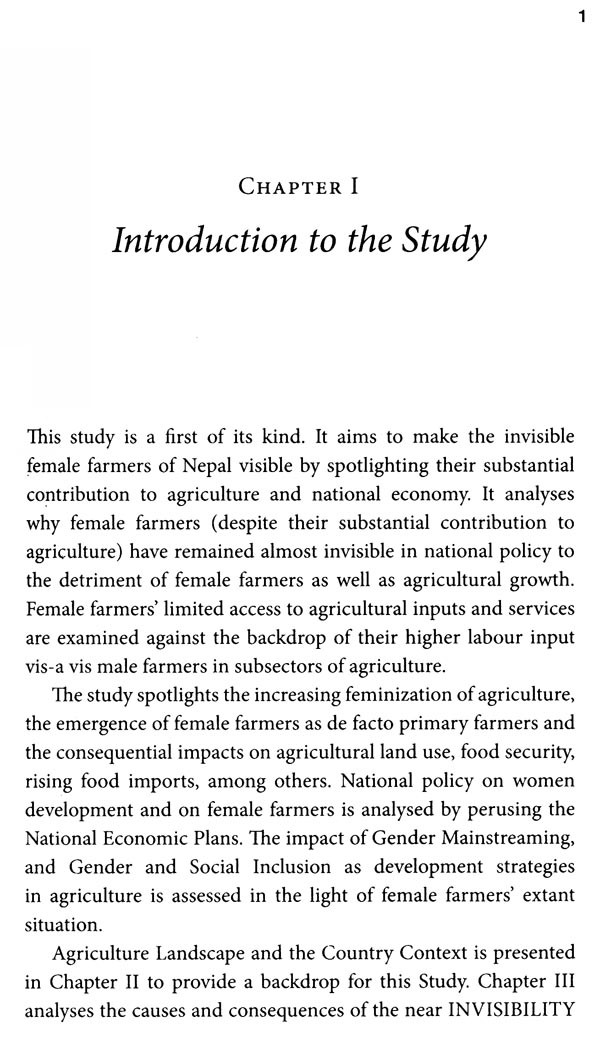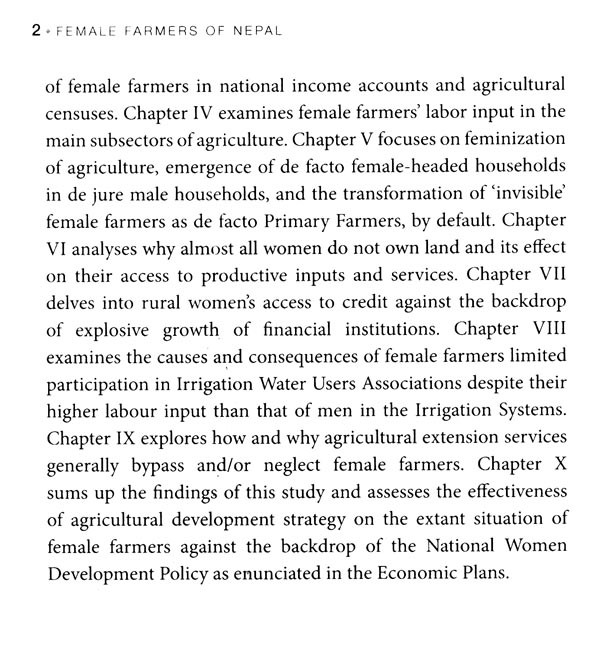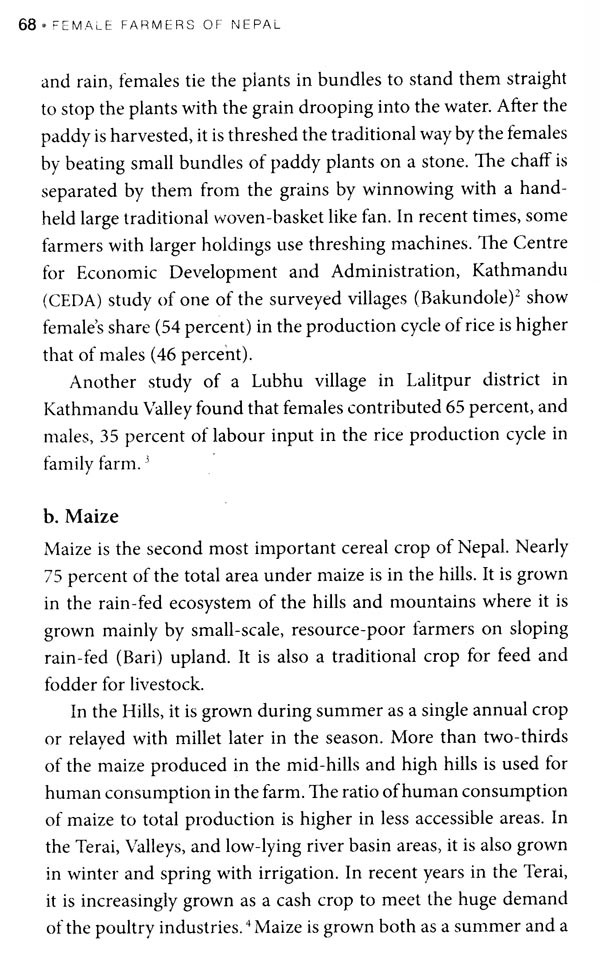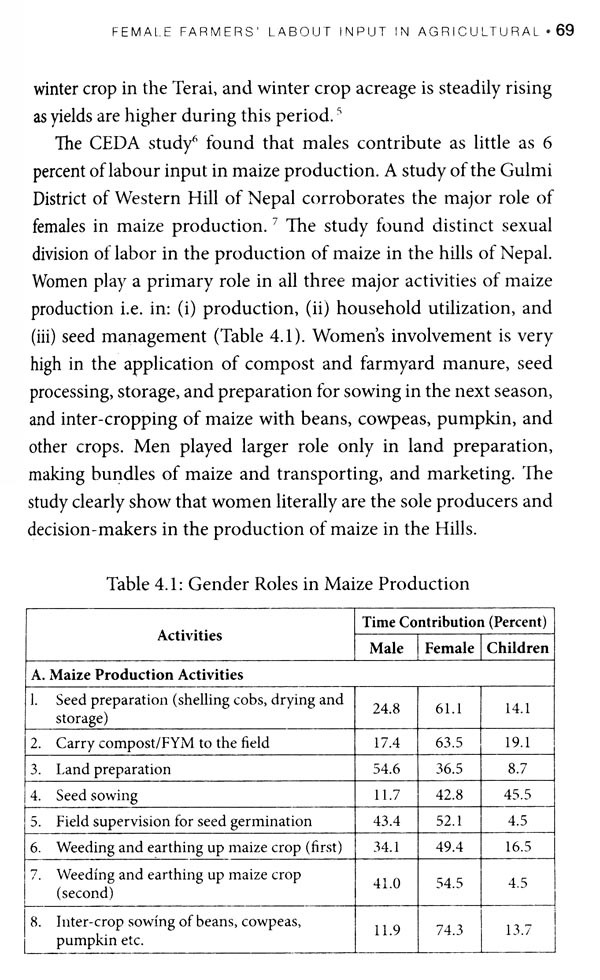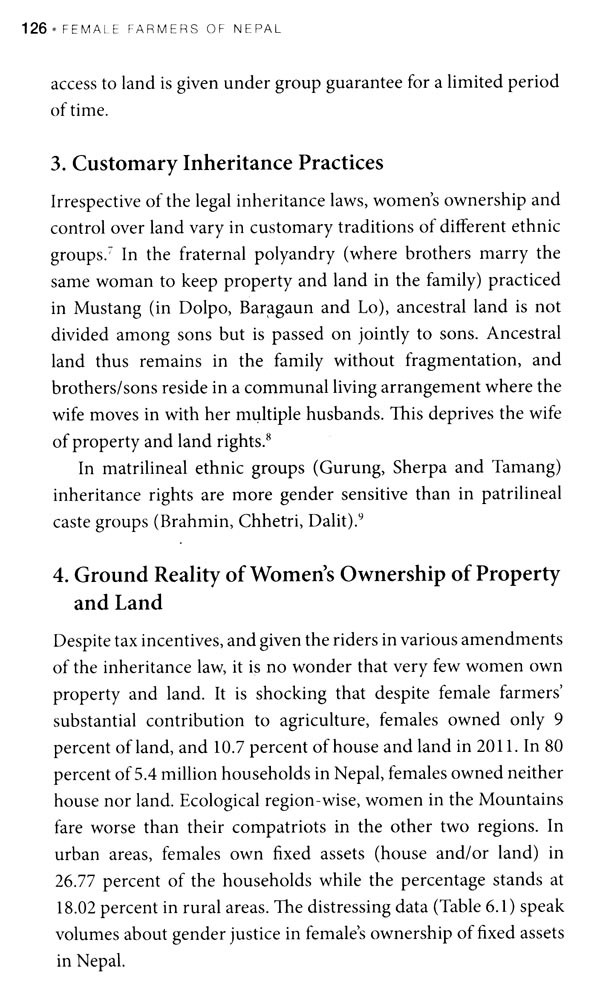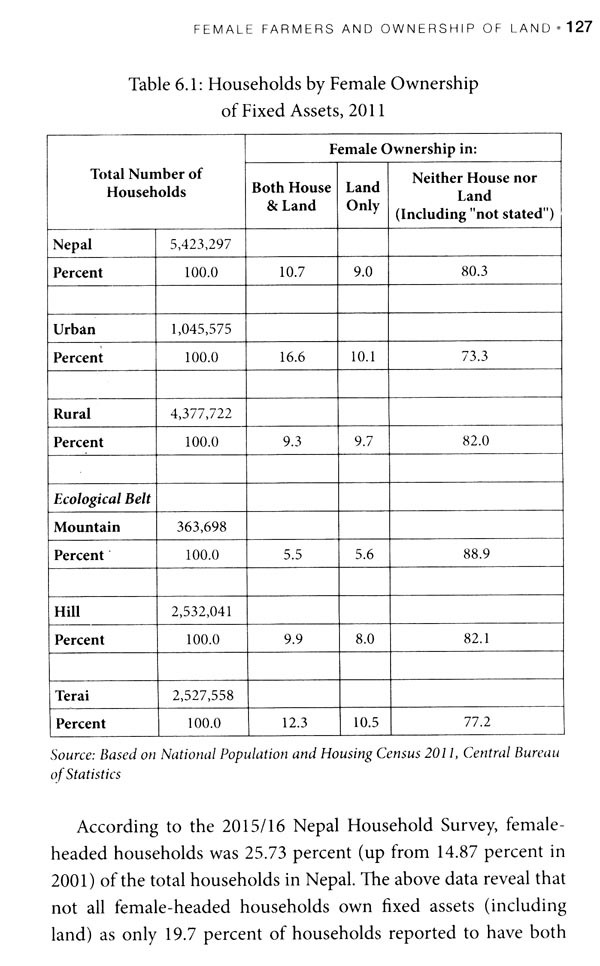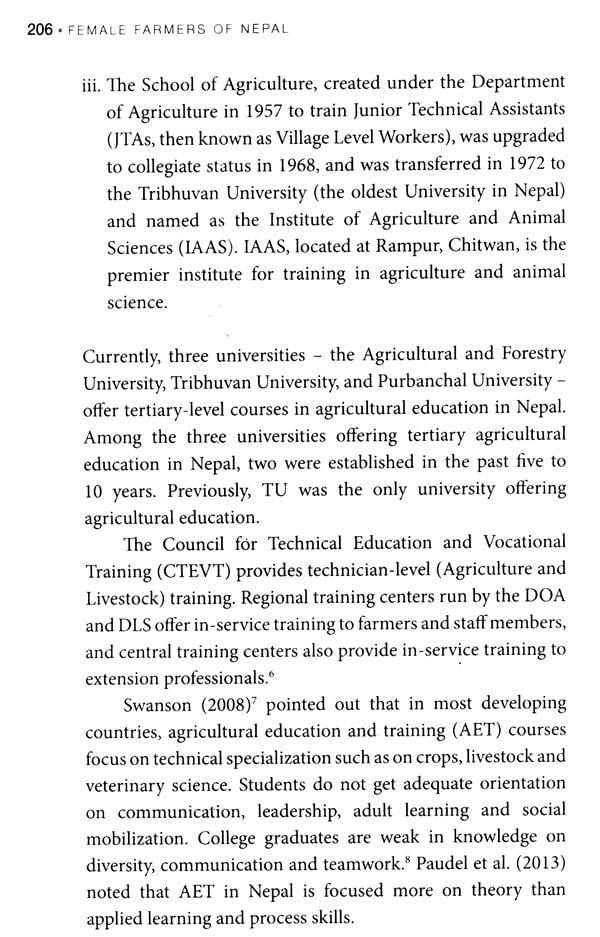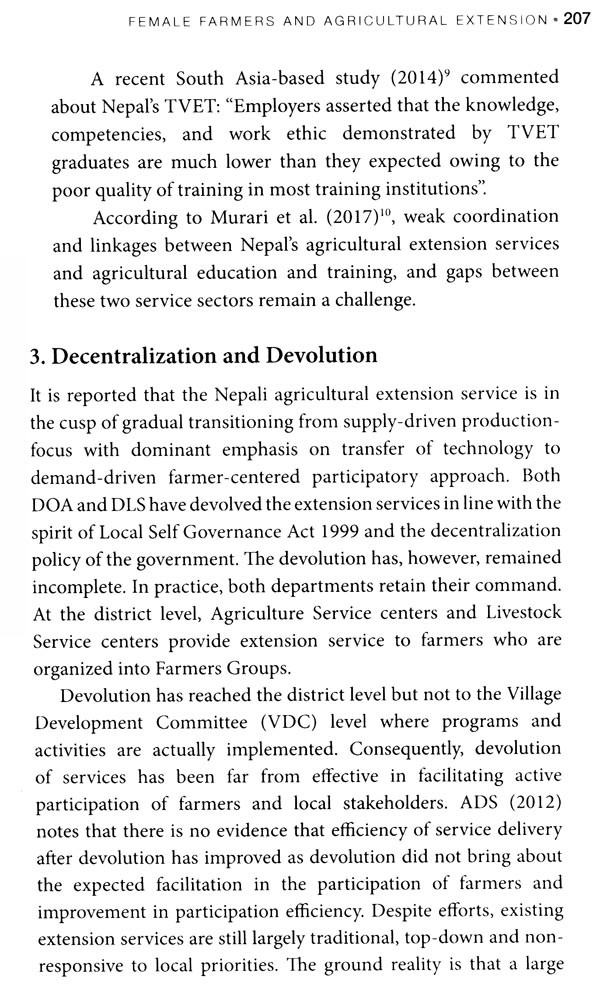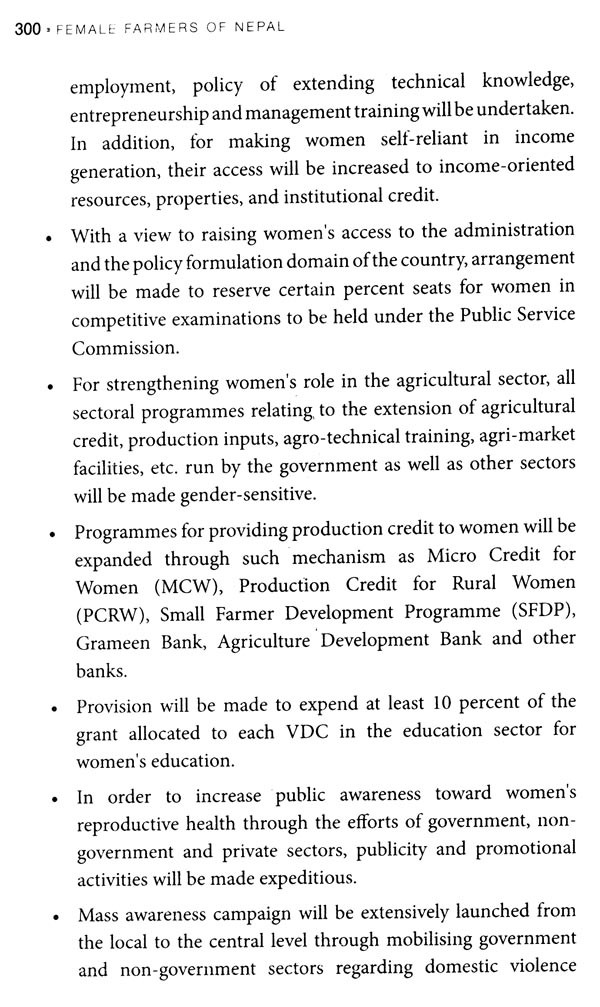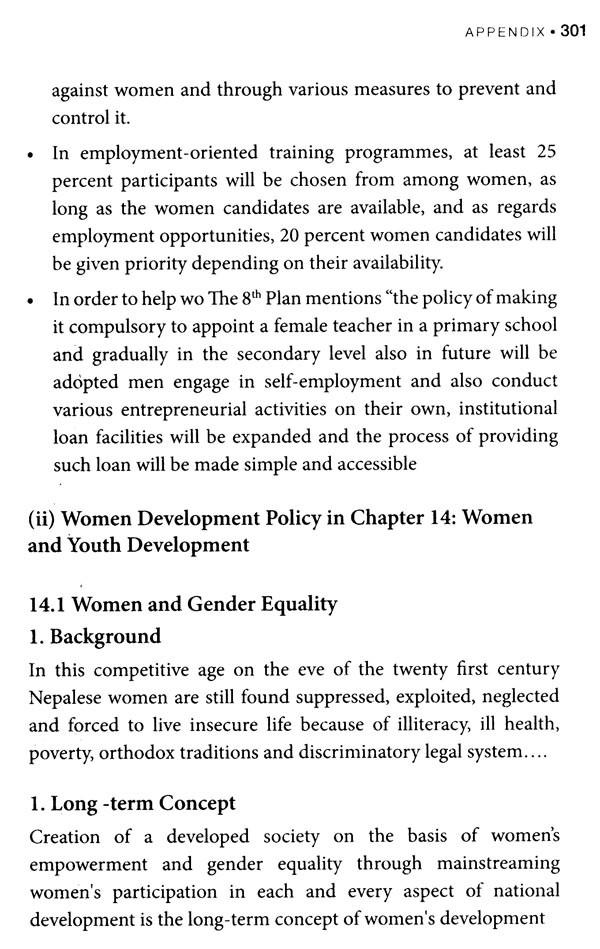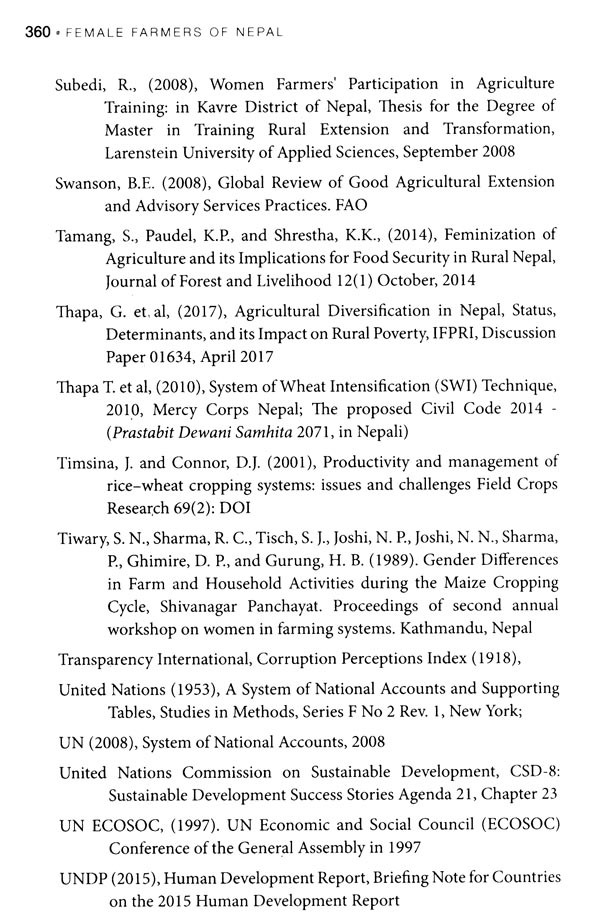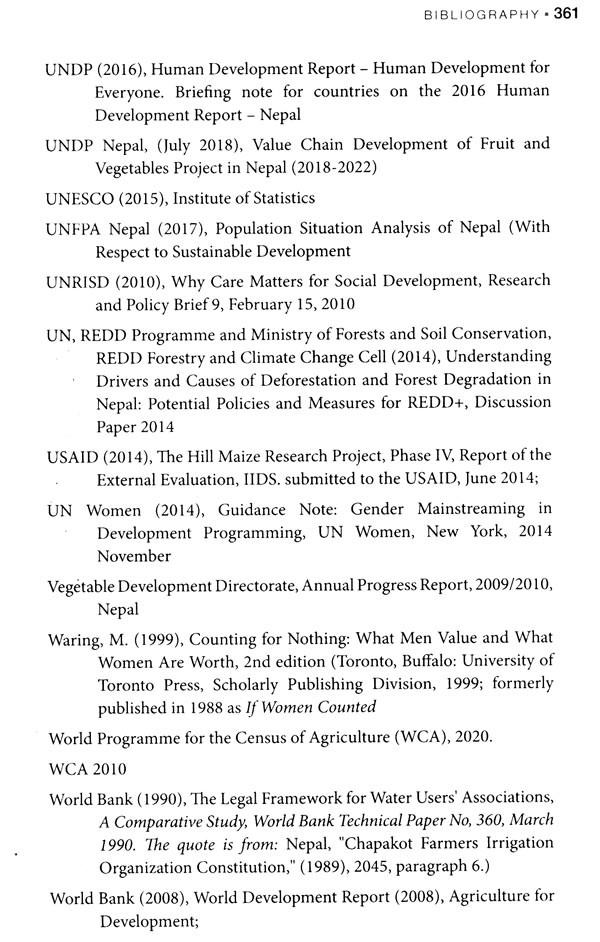 ---
We Also Recommend