The First Alvars Mutalalvarkal- Makers of Indian Literature
$2100

$21.00
Tax included.
Shipping
calculated at checkout.
---
---
Book Specification
| | |
| --- | --- |
| Item Code: | UAM239 |
| Author: | Padma Srinivasan |
| Publisher: | SAHITYA AKADEMI, DELHI |
| Language: | English |
| Edition: | 2017 |
| ISBN: | 9788126053957 |
| Pages: | 144 |
| Cover: | PAPERBACK |
| Other Details | 8.50 X 5.50 inch |
| Weight | 180 gm |
Book Description
About The Book
MUTALALVARKAL: This book is about the first three alvars, considered as the original poets and the rising stars of Vaisnavism in Tamilnadu. The trio, Poikaiyar, Putattar and Peyar, are revered and hailed as the 'First Three' in Vaisnavism. They are called so, since they were born earlier to the other nine alvars and they directed them first through their ideas, by composing sacred songs. The Tiruvantati of these poet-mystics are celebrated as the 'jnana lamp lit for Narayana'. The seven chapters of this book, reflect the radiance they have spread in the religious tradition and the glowing space they have created in the Tamil bhakti literature.
About the Author
M.P. Srinivasan: He has served as Professor of Tamil for many years, and is the author of many books based on Vaisnavism. In this small work, he has briefly and precisely explained the Mutalalvar's bequest to bhakti literature. Sahitya Akademi has already published his two other books, Periyalwar (1999) and Kulasekara Alwar (2002).
Padma Srinivasan, the translator, is the former Professor of English, Madurai Kamaraj University. Apart from her book 'Introduction to the Study of Comparative Literature: Theory and Practice', she has published many articles. Sahitya Akademi has published her monograph on Tirumankai Alvar in English. She has also translated for the Akademi, M.P. Srinivasan's Kulasekara Alwar and Periyalwar.
Preface
Of the twelve älvārs, tradition identifies the trio, Poikaiyär, Pütattär and Peyar as the Mutalälvärkal, the First älvärs. During the period of these three, Vaisnavism that sprouted and started growing, in the era of later älvärs developed and got nurtured as a separate big grove. The trio were called so because they were earlier to the other älvärs, were the first to sing Divya Prabandam and were the precursors to direct the other alvars with their profound thoughts.. The advent of the three älvärs happened after the Cankam era and the Didactic period. Their pacurams are composed in pure Tamil, with deep insight, word-economy and with rich Nature description and as such reflect the Cankam poems. Like the Cankam literature, they do not give way to religious antagonism; and in them, religious sentiments blow as soft breeze this is their speciality. Due to these reasons, these älvärs were honoured as pulavar, päleytamilar and centamil pätuvär. They were also hailed as perun tamilar.
The Sahitya Akademi has given me the job of introducing these reputed Mutalälvärkal in the series 'Makers of Indian Litera ture.' I immensely thank the Sahitya Akademi, for giving me this rare and wonderful chance.
**Contents and Sample Pages**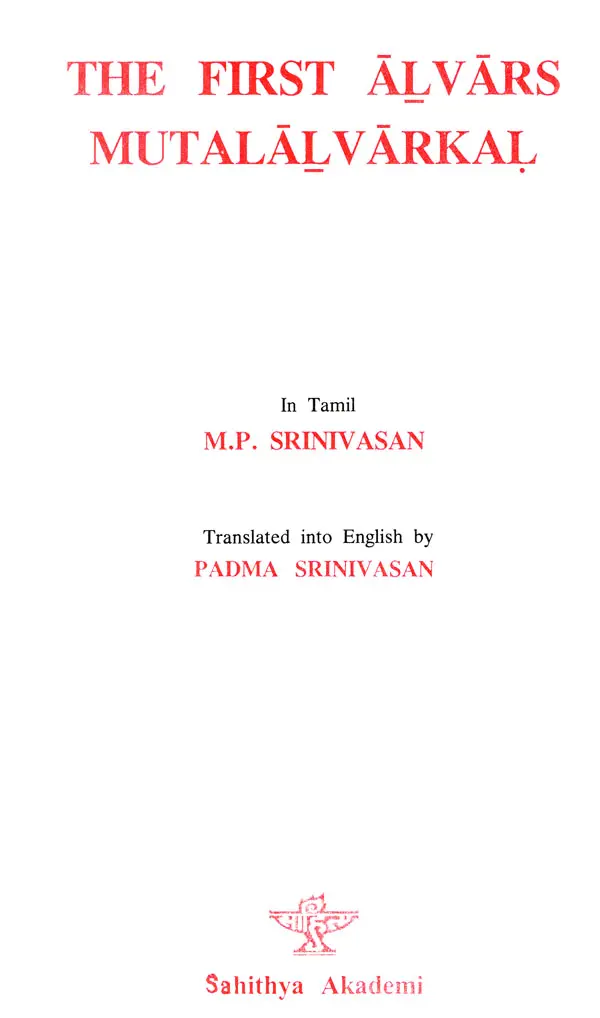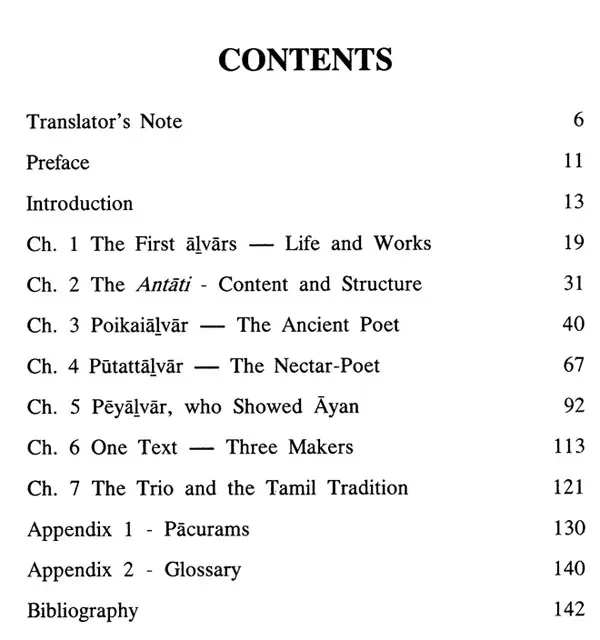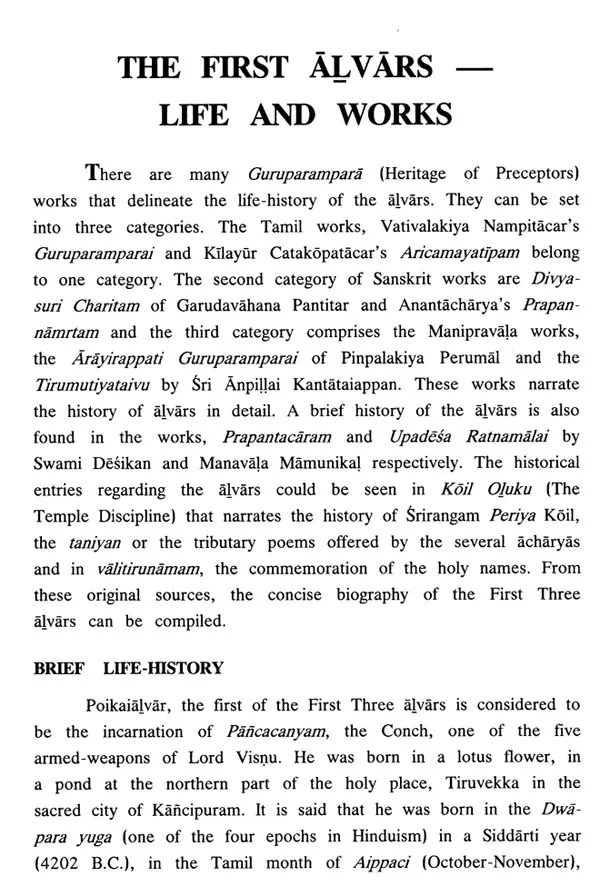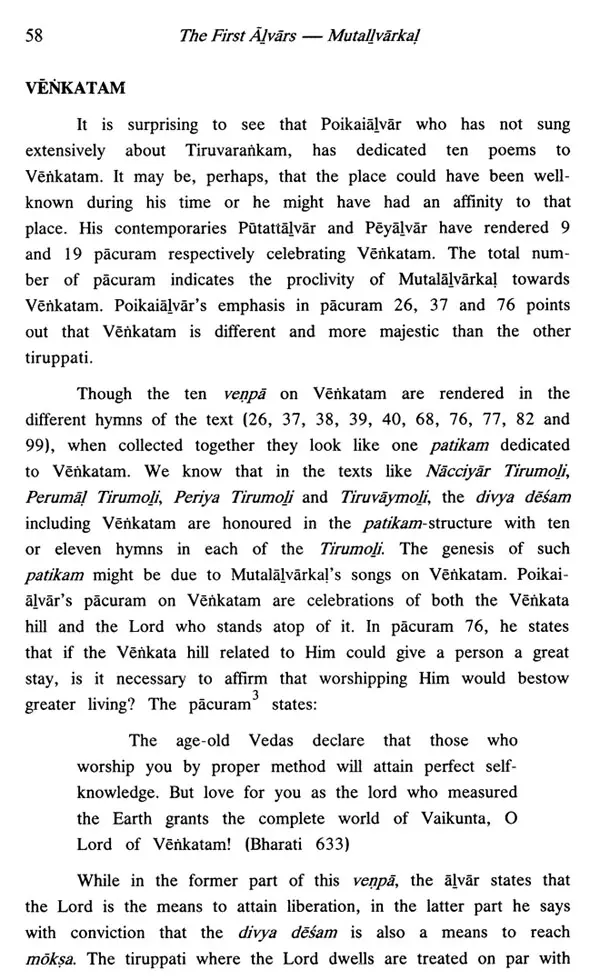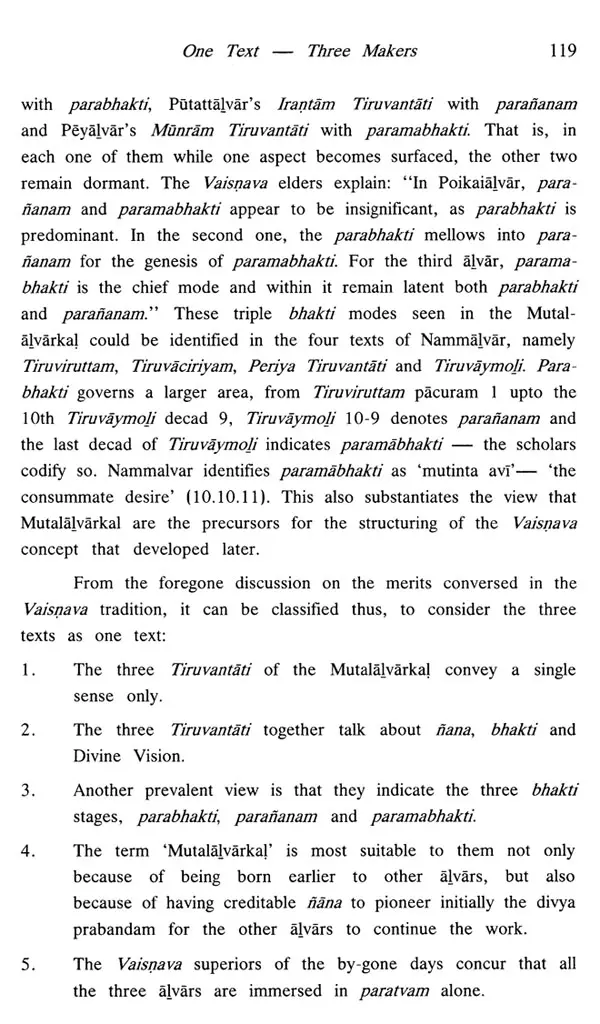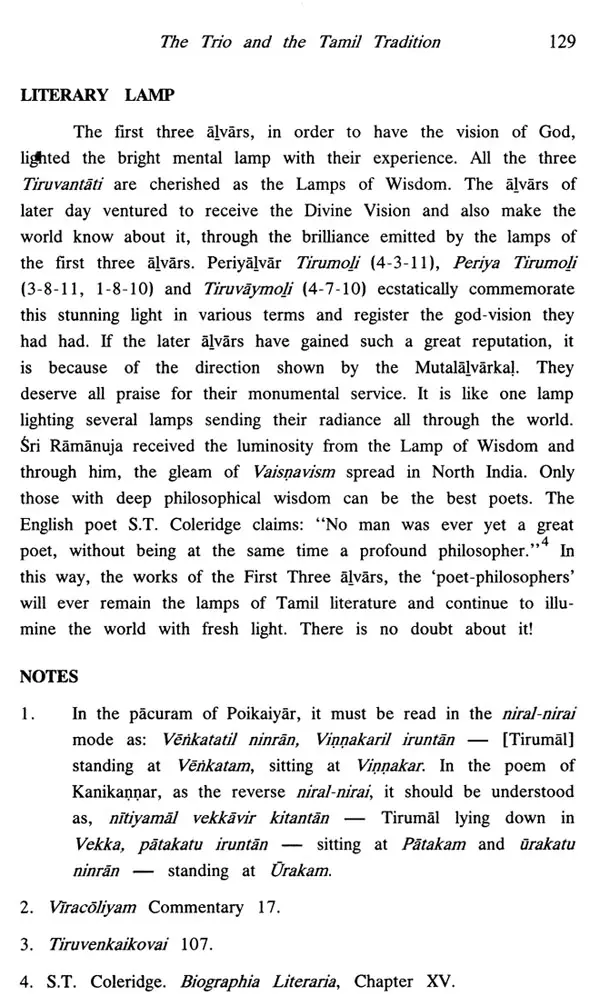 ---
We Also Recommend