Folk-Tales of Mahakoshal
$5920

$59.20
Tax included.
Shipping
calculated at checkout.
---
---
Book Specification
Book Description
About the Book
This collection in English translation of 150 stories from the Central Provinces is an impressive addition to the corpus of Indian folk tales. By virtue of mere numbers the present volume ranks among the most important collections made in other parts of India, and with respect to scholarly presentation and treatment of material Verrier Elwin has far surpassed the great majority of his predecessors in the field of Indian folklore.
About the Author
Verrier Elwin (29 August 1902-22 February 1964) was a British self-trained anthropologist, ethnologist and tribal activist, who began his career in India as a Christian missionary. Elwin is best known for his early work with the Baigas and Gonds of Orissa and Madhya Pradesh in Central India and he married a member of one of the communities he studied there. He later also worked on the tribals of several North East Indian states especially North-East Frontier Agency (NEFA) and settled in Shillong, the hill capital of Meghalaya.
In time he became an authority on Indian tribal lifestyle and culture, particularly on the Gondi People. He served as the Deputy Director of the Anthropological Survey of India upon its formation in 1945. Post independence he took up Indian citizenship. Prime Minister Jawaharlal Nehru appointed him as an adviser on tribal affairs for north-eastern India, and later he was Anthropological Adviser to the Government of NEFA (now Arunachal Pradesh).
Introduction
Ts book is, I hope, the first of several which will assemole and preserve for English-speaking readers specimens of the of Middle India. This first volume offers folk The second will present a collection oral literature tales from Mahakoshalation of folk-songs from the Maikal Hills, and the third a similar selection of songs from Chhattisgarh. These volumes will be issued independently and each will be a separate and complete work. There is still a very great field for research and collection throughout Middle India and though these volumes can obviously give nothing more than samples which indicate the type of literature that exists in the minds and on the lips of the folk, they will serve some purpose of illustration and preservation.
The tales in the present volume have been collected from the Mandla, Seoni, Balaghat, Bilaspur and Raipur Districts of the Central Provinces and from the Rewa, Kawardha, Saran garh and Bastar States. They have been recorded exclusively from members of the aboriginal tribes, for it is only among such people that one can suppose with any kind of probability that the stories repeated are truly oral and not derived from books. Those who read this book for pleasure-and I hope there will be some, for many of us stories seem to me beautiful wid interesting in themselves will not be concerned with their setting and background. But for a real understanding of the tales some knowledge of the people who tell them and the social and economic conditions against which they are set is essential. For the Maria we are fortunate in having a first-rate monograph by W. V. Grigson, The Maria Gonds of Bastar; for the tribes of the northern districts Russell and Hiralal's Tribes and Castes of the Central Provinces may be consulted, as well as my own books on the Baiga, the Agaria, the Maria and the Muria.
An American anthropologist has estimated that we have now in printed form accessible to occidental readers some 3,000 Nationalist India divides the Central Provinces into Vidarbha to the west and Mahakoshal which includes most of the eastern States and Districts. N. Brown in J.A.O.S., xxxix, 2. I am not altogether sure about Brown's methods of scoring, and to judge by his bibliography given at 44ff. of the same volume of the J.A.O.S., he has missed a number of collections. But his figures will serve as a basis of comparison.
**Contents and Sample Pages**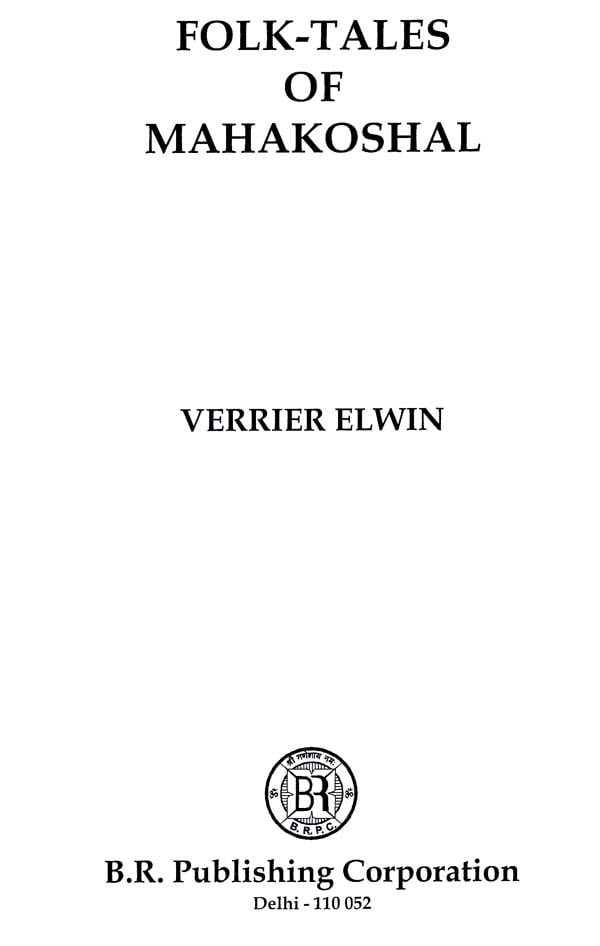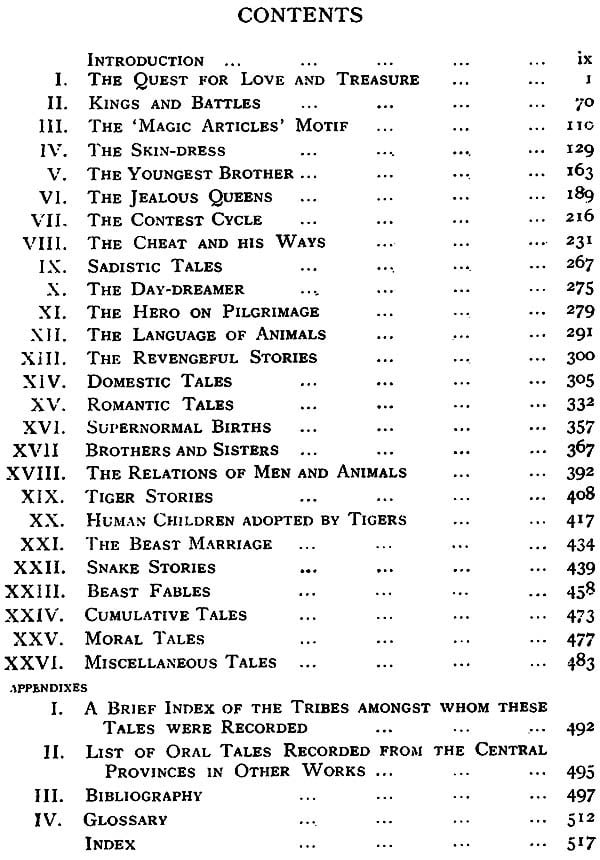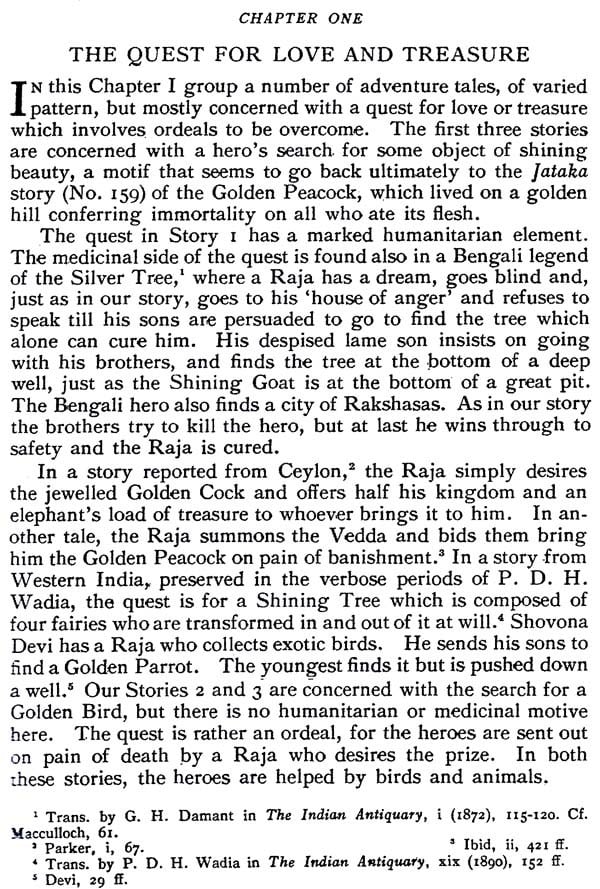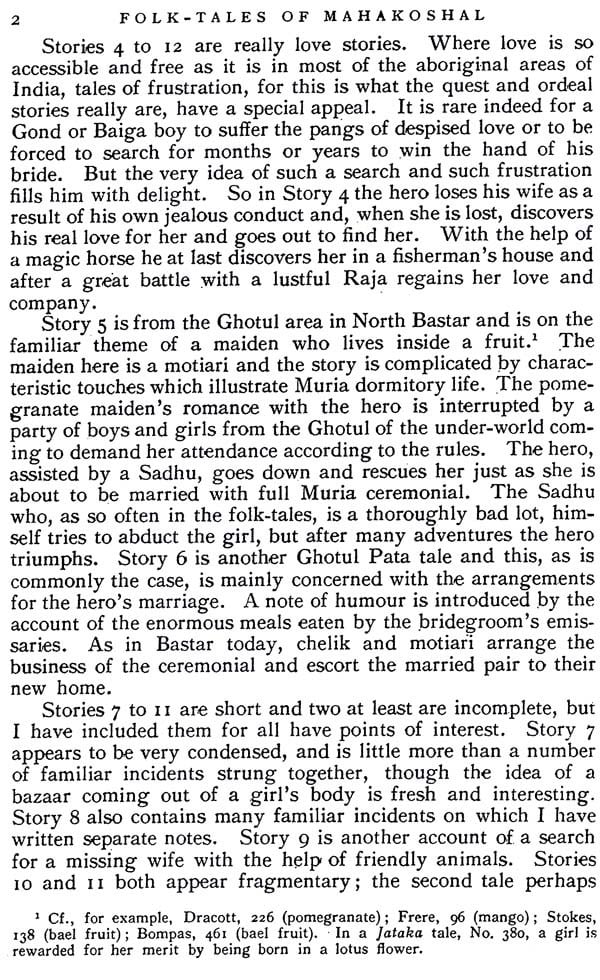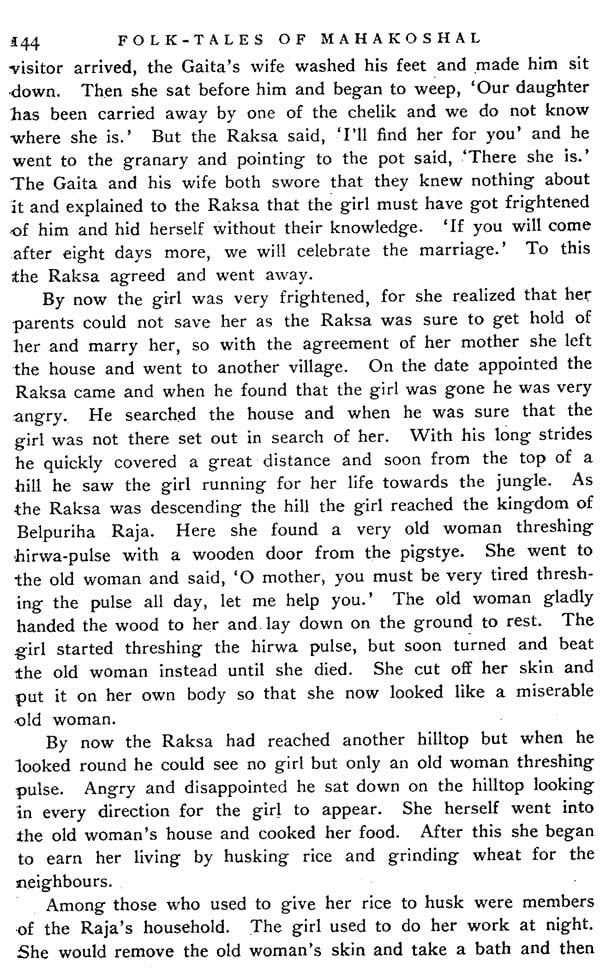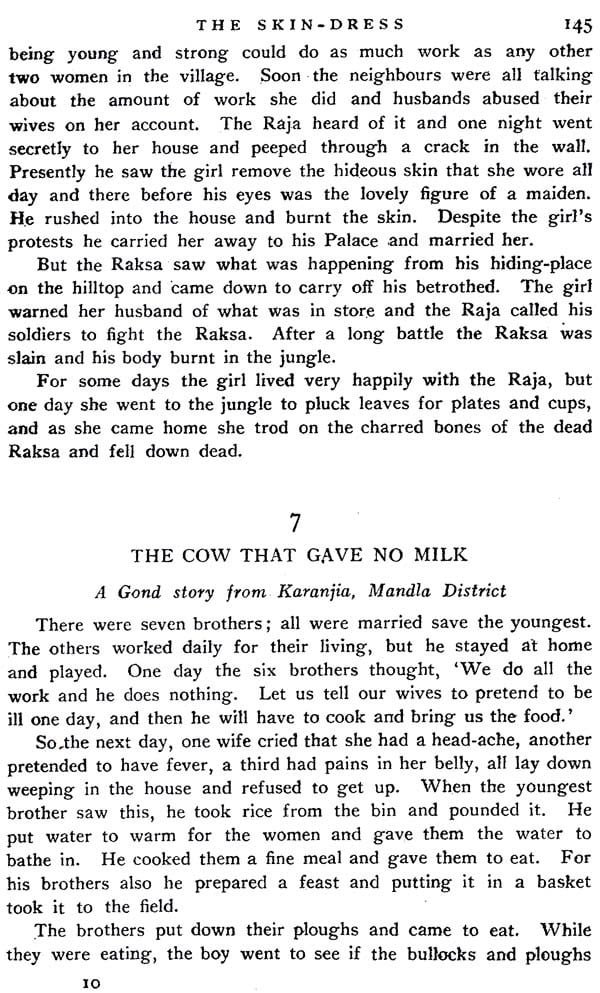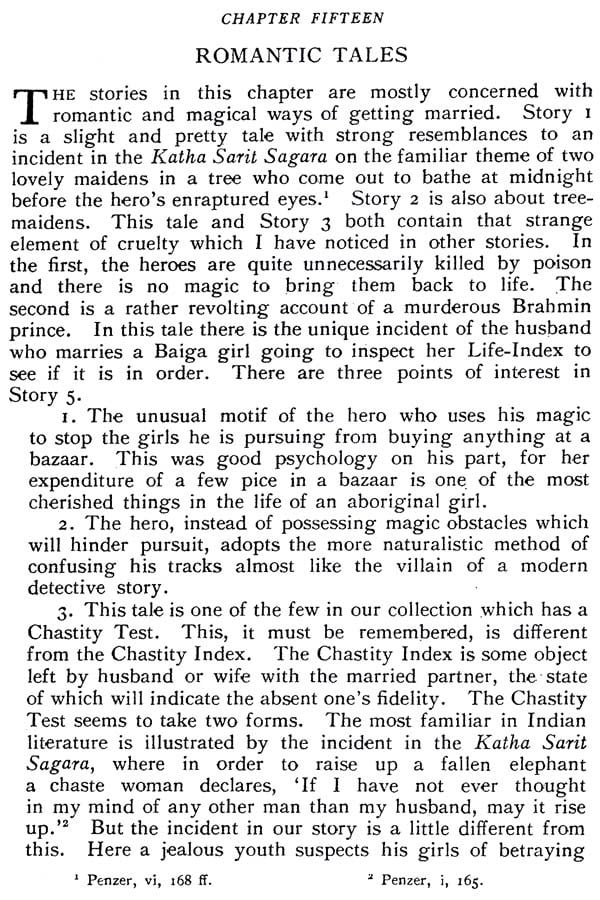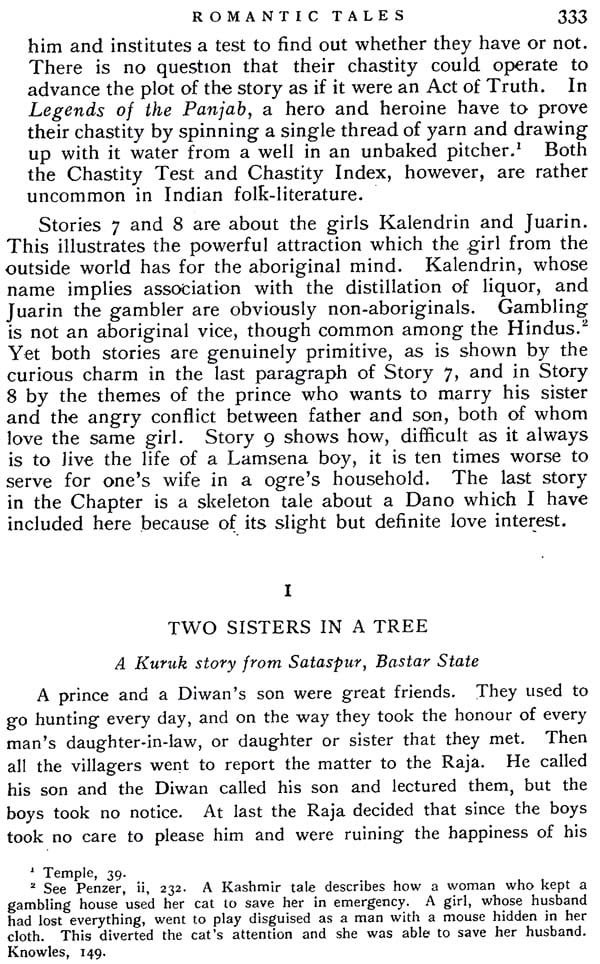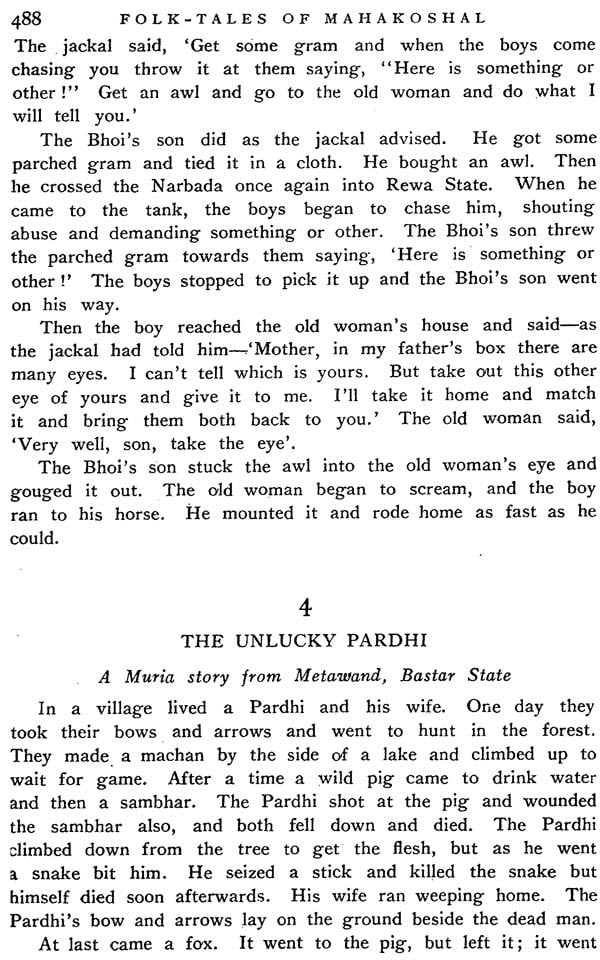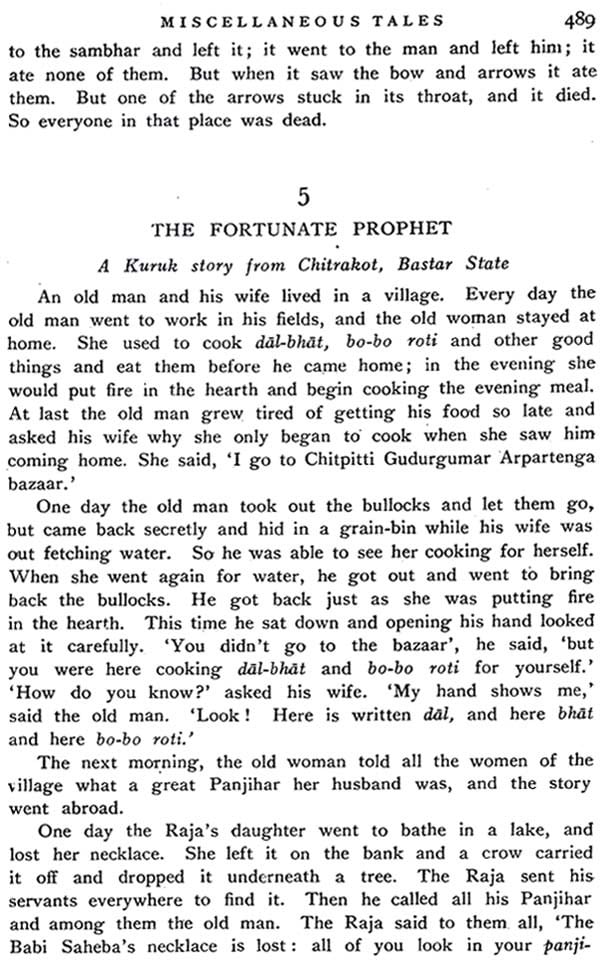 ---
We Also Recommend