Forts of Kerala- Commercial and Milittary Dimensions
$9520

$95.20
Tax included.
Shipping
calculated at checkout.
---
---
Book Specification
| | |
| --- | --- |
| Item Code: | UAJ430 |
| Author: | S. Unnikrishnan |
| Publisher: | Research India Press |
| Language: | English |
| Edition: | 2019 |
| ISBN: | 9789351711476 |
| Pages: | 266 (Throughout color Illustration) |
| Cover: | HARDCOVER |
| Other Details | 9.50 X 7.50 inch |
| Weight | 690 gm |
Book Description
About The Book
This book is aimed at scholars seeking a comprehensive understanding of the forts of Kerala. The book is an attempt to trace the very origin, development and the role played by the forts in the history of Kerala. The various functions of the forts such as commercial and military dimensions are dealt with in the book. A number of plates and appendices have been included to give scholars a thorough understanding of the area concerned.
About the Author
Dr. S. Unnikrishnan is the Assistant Professor of History, University College, Thiruvananthapuram, Kerala. Formerly he was the Head, Department of History at Sree Narayana College, Punalur and later worked as Assistant Professor of History at Sree Narayana College Kollam. He has completed his M.A from the University of Kerala with Second Rank. He took his Ph.D from the University of Kerala in 2010. He is a recognized Research Guide of the University of Kerala, who has produced three M.Phil dissertations and several research articles in reputed journals. He has edited five books for the State Council of Educational Research Training, Government of Kerala and contributed chapters to many books on Kerala History. He is a member of the Editorial Board of the reputed peer-reviewed research journal - Review of Social Sciences. He is also the life member of many organizations like Kerala Academy of Social Sciences, South Indian History Congress and Kerala History Congress. He is also a resource person for the Departments of Archaeology and Archives, Govt. of Kerala. He is an excellent teacher and academician, and his area of interest is the ancient history of Kerala.
Foreword
It gives me great pleasure to write the foreword for this book authored by Dr. Unnikrishnan.S. It is not because of our common working interests in the forts and fortifications of Kerala but, also due to the fact he also happens to one of the studious, well mannered and affable students from the Department of History, University of Kerala, whom I had briefly taught.
When he registered for his PhD in the said topic, I had told him of my planning a monograph on the same topic and had assured him that it would not clash with his work. Subsequent to his joining as a faculty in a Government college, I did not have opportunities to meet him regularly. However, I had learned that he had submitted his PhD thesis on the topic 'Forts of Kerala: Commercial and Military Dimensions'.
When I was finalizing my monograph on 'Forts of Kerala', I asked him for his dissertation work just to make sure that we both were not threading the same approach in our works. Going through the work, I found it immensely well researched and written. I asked him to get it published as a book and introduced him to Shri. Suman Pathak proprietor of Research India Press, Delhi. who was known to me. Thanks to the initiative of both these people it is a great pleasure to see a fine publication on the Forts of Kerala hit the markets.
In Kerala, forts have played a crucial role in gaining political and a commercial supremacy. Local rulers, the Chinese, the Portuguese, Dutch, French and the British have built forts in Kerala. Consulting primary and secondary sources, this work primarily tries to analyze the origin, development and contributions of forts from the socio-political, cultural and economic perspectives.
This work has been divided into five chapters .Chapter 1. Ancient redoubts of Kerala, Chapter 2. Dom Manuel-the first European fort of India, Chapter.3 The Portuguese and Dutch Networks for Supremacy, Chapter 4. Military Forts of the Native rulers and Chapter 5. Commercial Forts of the English and the French.
The simplicity and lucidity of the language used in the text makes reading a pleasurable experience. I am quite confident that this work would enrich the knowledge of historians and lay connoisseurs alike on political, commercial and military dimensions that lay behind erecting, possessing and retaining forts in the terrains of Kerala.
This book by Dr. Unnikrishnan S, who works as a Professor in the University College, Trivandrum, is his first major publication. I wish that he comes out with more books on various facets of Kerala history in the future, and enrich our knowledge. I wish him success in the current and all future ventures.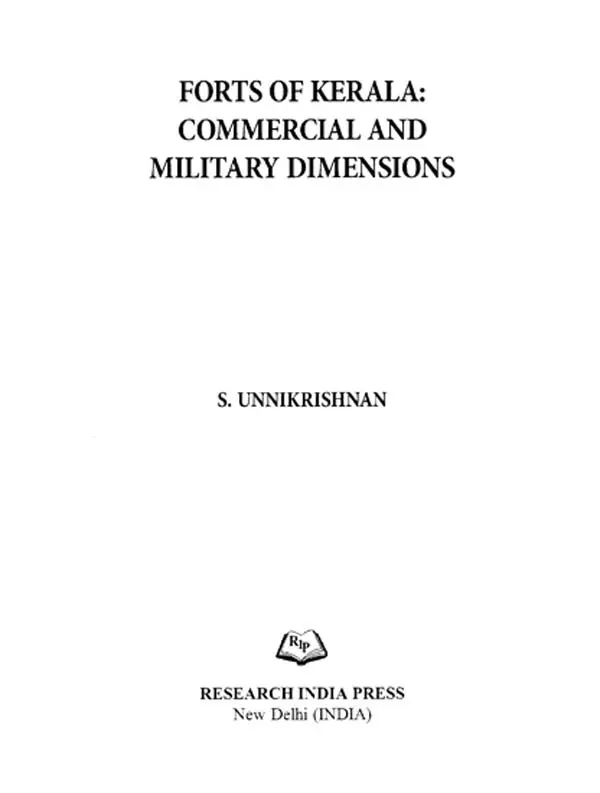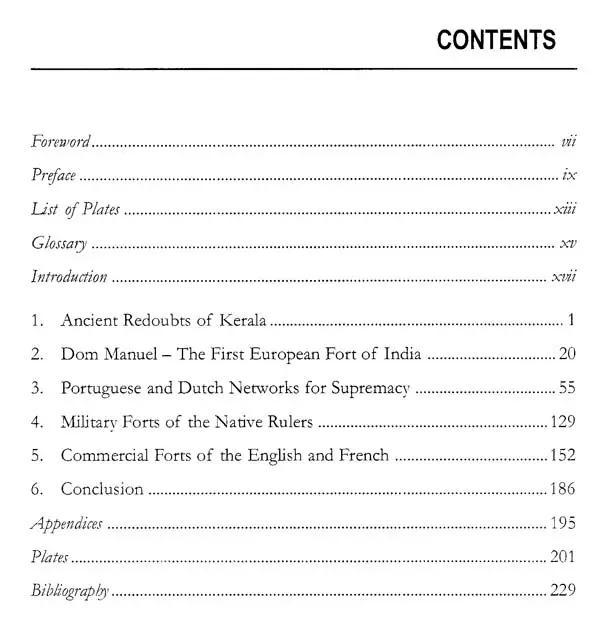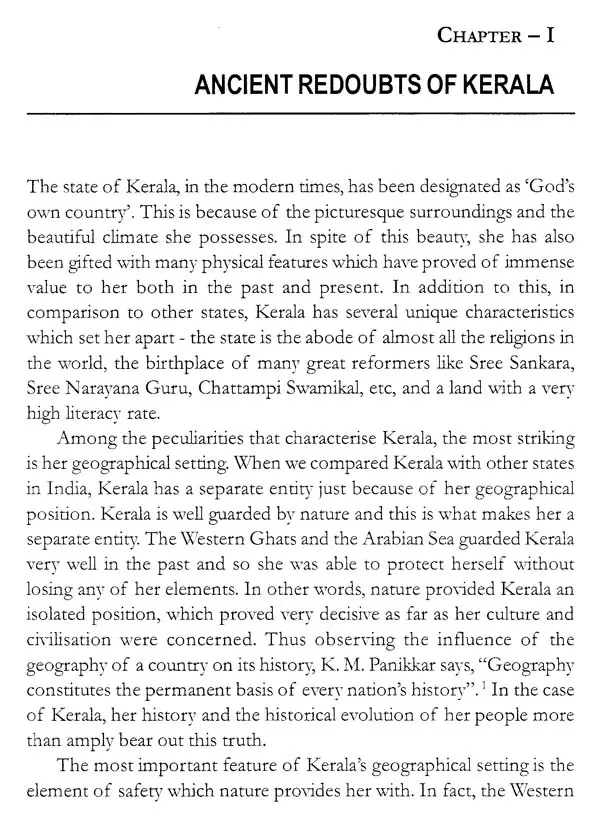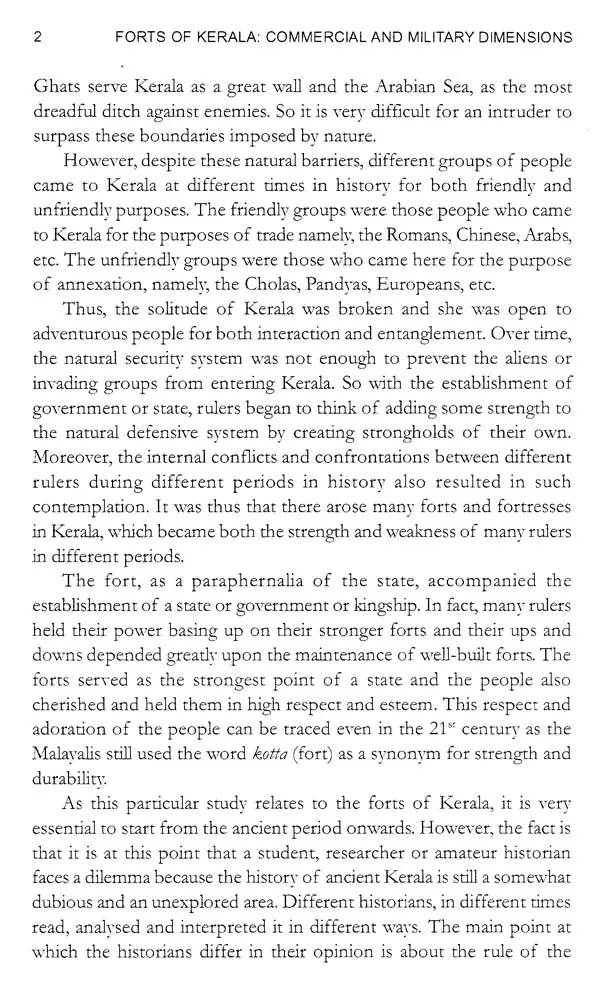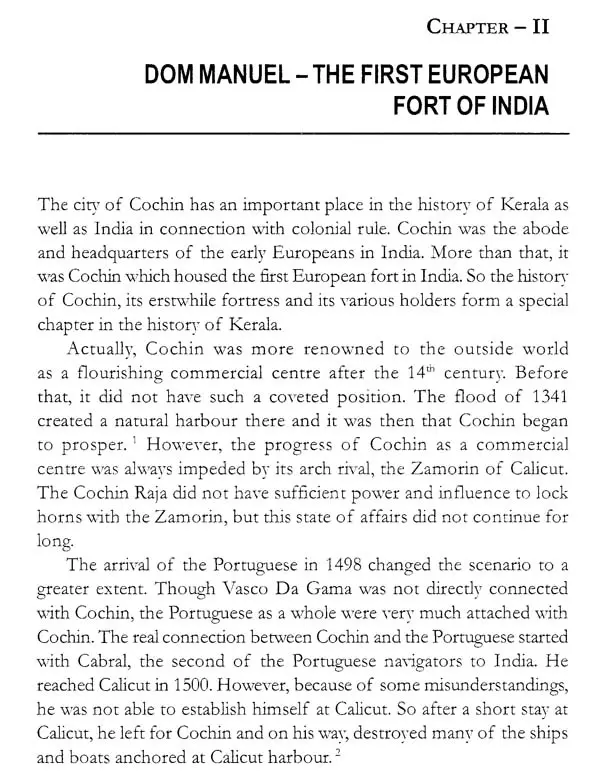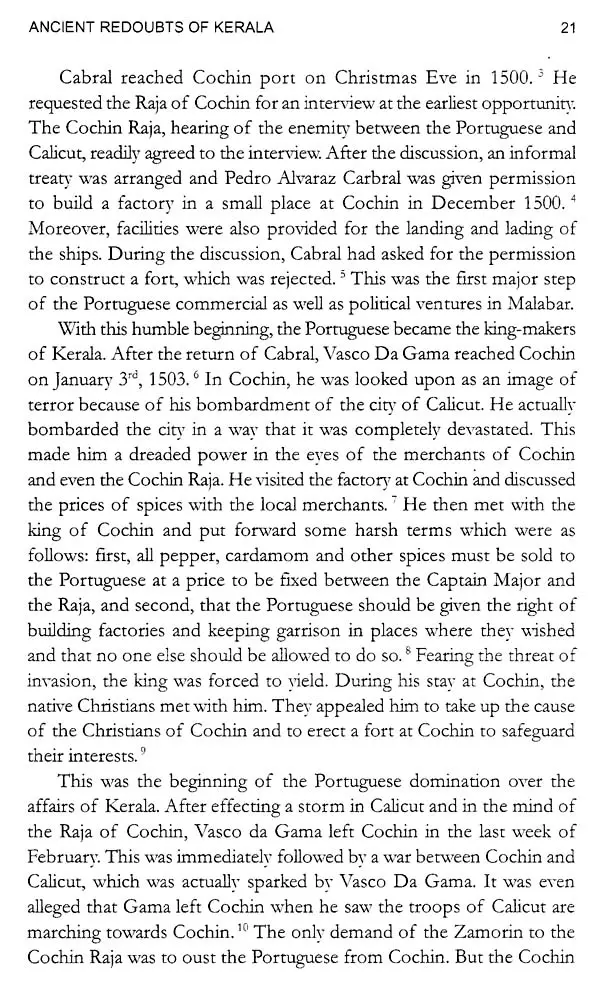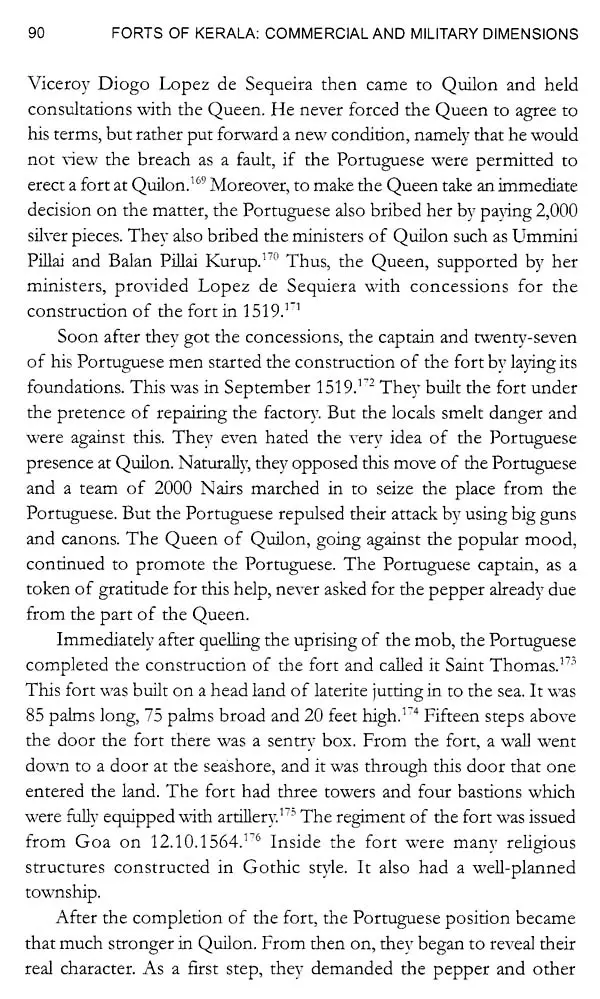 ---
We Also Recommend