The Four Wheels of Bon
$2500

$25.00
Tax included.
Shipping
calculated at checkout.
---
---
Book Specification
| | |
| --- | --- |
| Item Code: | AZG909 |
| Author: | Tonpa Shenrab Miwo |
| Publisher: | Vajra Books, Nepal |
| Language: | ENGLISH |
| Edition: | 2015 |
| ISBN: | 9789937623414 |
| Pages: | 32 |
| Cover: | PAPERBACK |
| Other Details | 7.00x5.00 inch |
| Weight | 30 gm |
Book Description
Foreword
The 'Four Wheels of Bon' is an important teaching that summarizes all the essentials of spiritual practice. In this teaching it is said that as the base or view of our practice we should 'establish the view from high above. The reason why we should 'establish the view from high above' is that the goal of spiritual practice is to annihilate the illness of our suffering and disturbing emotions and to achieve stable happiness. There are numerous antidotes to annihilate the illness of suffering, but if we take the most powerful medicine, we will recover quickly.
To cure the illness of suffering it does not suffice to rely on one method only. Rather we should rely on many skilful means. Because suffering exists in connection with body, speech and mind, it is important to guard the behavior of our body, speech and mind. And because negative behavior of body, speech and mind is like the door that leads to suffering, we should climb up the staircase of behavior from the ground upwards, and be careful not to commit negative actions.
Introduction
The Four Wheels are four brief sentences that give a key summary of how to practice the spiritual path. The Four Wheels advise us to establish the view from high above, practice activities (as if) climbing up from below, take great compassion as the base and practice the ten perfections as the method. Tonpa Shenrab adds that any person that practices these four points is a true practitioner of his doctrine and will forever be free from the suffering of cyclic existence.
The Wheel of Teaching in Four Words, also called the Four Wheels of Bon, contains the final words spoken by the Buddha Tonpa Shenrab, founder of the Yungdrung Bon tradition. These Words are found in the Do Zermig, Tonpa Shenrab's hagiography, together with a brief explanation. The Four Wheels were spoken by Tonpa Shenrab at the very end of his twelfth and final deed, his passing away into nirvana. Hence they are considered to be of utmost importance.
Meton Sherab Oser (1158-1132 A.D.) was the first to compose a commentary on the Four Wheels. Meton Sherab Oser is considered to be the greatest scholar-yogi to have lived since the revival of Yungdrung Bon following the excavation in 1017 A.D. of 'treasure' texts by Shenchen Luga (994-1035 A.D.).
**Contents and Sample Pages**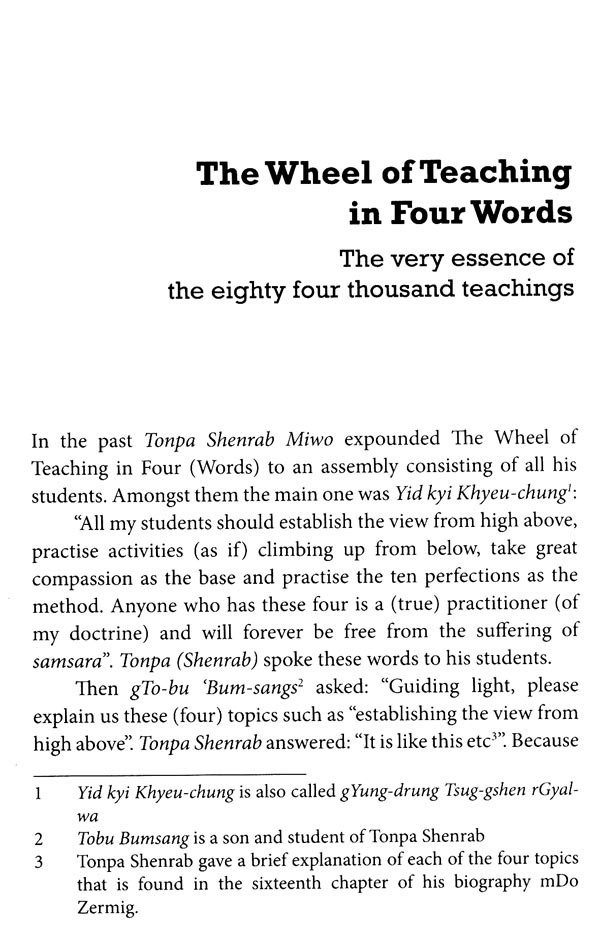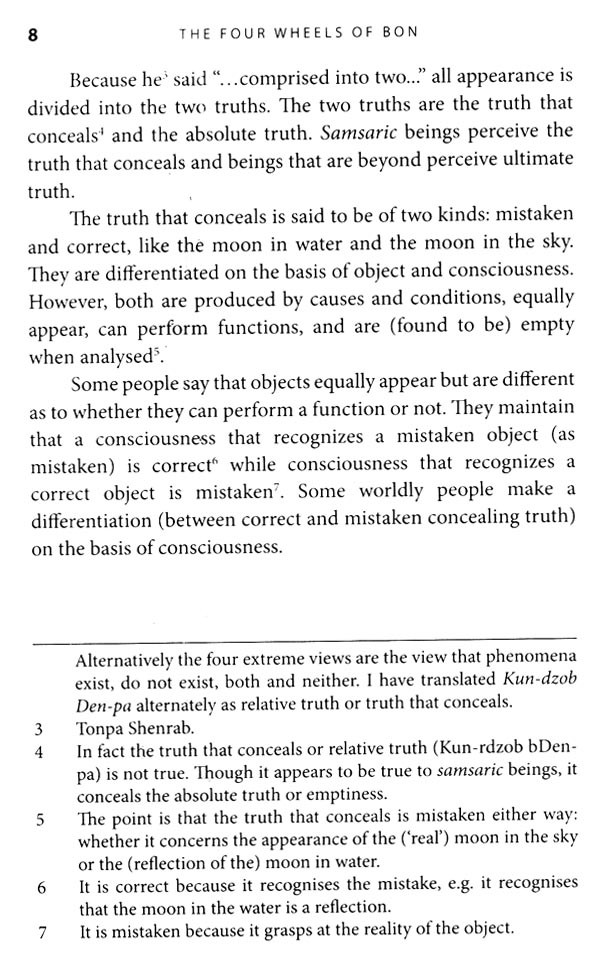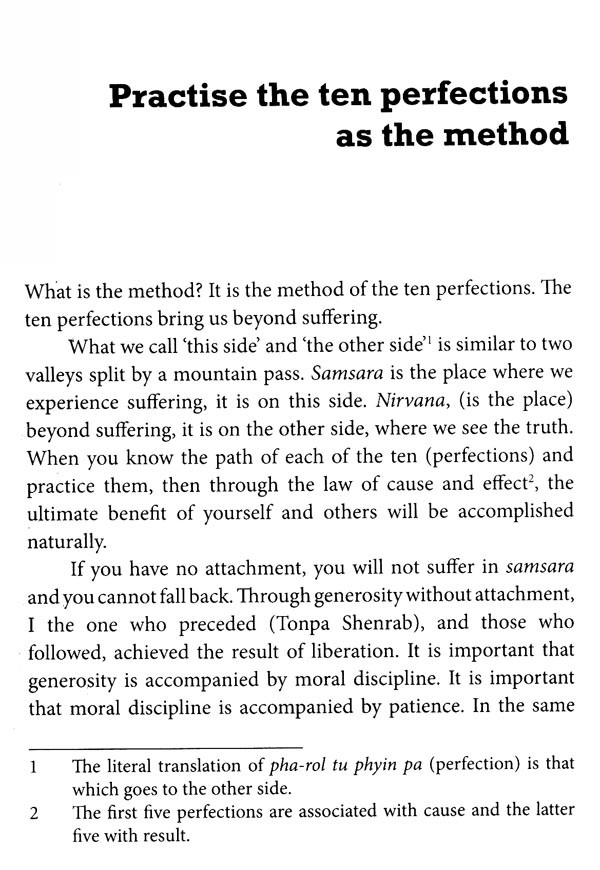 ---
We Also Recommend