Further Excavations at Rajima
$7600

$76.00
Tax included.
Shipping
calculated at checkout.
---
---
Book Specification
| | |
| --- | --- |
| Item Code: | AZE653 |
| Author: | Various Authors |
| Publisher: | B.R. Publishing Corporation |
| Language: | ENGLISH |
| Edition: | 2019 |
| ISBN: | 9789387587694 |
| Pages: | 200 (Throughout Color and B/w Illustrations) |
| Cover: | HARDCOVER |
| Other Details | 11.00x9.00 |
| Weight | 920 gm |
Book Description
About the Book
Rajim was excavated for three season, first two season's report has been published. This is the second part of the report which deals with the findings of the third season (2016-17). In the third season we have reached natural soil and structures and antiquities right from the Pre Mauryan period to Karkhuri period were exposed. It also proved that Rajim was a major port-term along with religious centre. It assumes more importance as it is believed that Shri Ram during his Vangaman passed through Rajim and travelled down to south along the course of Mahanadi and Indravati.
About the Authors
A. K. Sharma is worldwide known for his inventive contributions in the field of Archaeology, During his 33 years of active career in ASI, he explored and excavated in Jammu and Kashmir, Uttaranchal, North East India, Madhya Pradesh, Lakshadweep. Maharashtra, Gujrat, Rajasthan, Goa, Haryana, Chhattisgarh and other remote areas. After retirement from ASI he was appointed as OSD in IGNCA to excavate Jhiri with French team. His all excavation reports (22 Books) have been published. He has edited Purasatana, Puraprakash, Purajagat and is editor of Puramanthan, yearly magazine on recent advances in Archaeology. He has established Archacological Museums at Mansar and Maa Anandmayee smriti Museum at Kankhal (Haridwar). At present he is advisor to the Government of Chhattisgarh and Member of Standing Committee of Central Advisory Board of Archaeology. He is directing excavations at Rajim in Chhattisgarh.
Dr. Vrishottam Sahu is posted in Directorate, Culture and Archaeology, Raipur of Chhattisgarh. Government and participated is several Archacological Excavations and surveys in different parts of the state. He worked in the Pachrahi, Damru, deori and Rajim. Excavation for eight years. He Director the excavation at Deori in 2015 16 Dist. Balodabazar-Batapara, and excavation report has submitted the te. He is the Author of the books Directorate. i "RAJIM BHAKTIN MATA KA ETIHAS™ and "KACHNADURWAKA ETIHAS". He is above 65 Research Articales published. Presently he is working in Rajim-excavation 2016-17: He wrote Rajim excavation antiquities, excavation report at Rajim and "RAJIM KAPURA VAIBHVA.
Chetan Kumar Manhare is employed as Draftsman in Directorate of Culture and Archaeology of Chhattisgarh Govt. And worked in Sirpur, Pachrahi, Deori, and Rajim excavated site. He also participated in all the monuments of Chhattisgarh. He is the Co-author of the books. Rajim-Excavations report and Rajim ka Puravaibhav. He was drawing in the all Excavations site, conservations civil worked also.
Dhal Singh Dewangan is pass out in M.A. Ancient Indian History, Culture and Archaeology 2015 at Pandit Ravi Shanker Shukla University, Raipur C.G. He worked in Chitabadi, Rajim Excavations in 2017. He is also participated in survey work at Rampur and deori, drastic Balodabazar Bhatapara, C.G.
Preface
Rajim is one the most sacred place Chhattisgarh. Apart from being at junction of the river Mahanadi, Sondhur is from joint the Mahanadi lakes a turn north As Vastusastra place located the concave side the where takes north-east (Exsan) where the God lives, the assumes more importance. Ramayana way to Dandakaranga.
The three religions Hinduism, Jainism and Buddihism flomished here. Mahanadi origins from Sihava where gold found Jhiriyas collect gold particles from sands Mahanadi. every Magh Purnima huge Mela in organized hear I consider self to the lucky get chance excavate this sacred place. sisal's dig completed. now for the government establish museum Rajim so that antiquities lie displayed the scholars and students.
Recent excavations proved that Chhattisgarh very civilized both culturally religious. my opinion the site should further excavated understand the complete sequence prehistoric to modern age.
Introduction
At Rajim we excavated centrally protected area locally known Sita meaning Garden Sita". is located the right of Mahanadi, the right bank of Pairi the point where it meets Mahanadi and just to east Kuleshwar Mahadeo temple and on the south-west corner of Rajiv Lochan temple. area roughly measures 400 the north-east corner the fenced area there pond depression from where people carry earth with the belief that cures skin diseases particularly leprosy. chemical examination of the soil found good so it be presumed that there might been a sulphur spring this spot which course time due dumping garbage by the people. We intend to excavated the area regenerate spring. As the protected lies on bank river and surface indications indicate, this was area earlier and residences people excavation presumptions came out be correct. During our survey the area the south of the protected area, we found remains of walls both stone brick spread modern township.
Most of standing temples at Rajim are built of architectural material from earlier temples and brought from elsewhere like Sirpur. By the 4th century A.D. temple architecture south-Kosala assumed definite nuclear architectural identity which was gradually extended horizontally well vertically till by the close of the 7th-8th century introduced curvilinear spire (sikhara) that constituted its distinctive cognizance. In the evolution temple architecture regional environmental factors and socio-economic conditions, ritual requirements the region played distinctive role to evolve sub styles and this is exactly what happened Chhattisgarh.
**Contents and Sample Pages**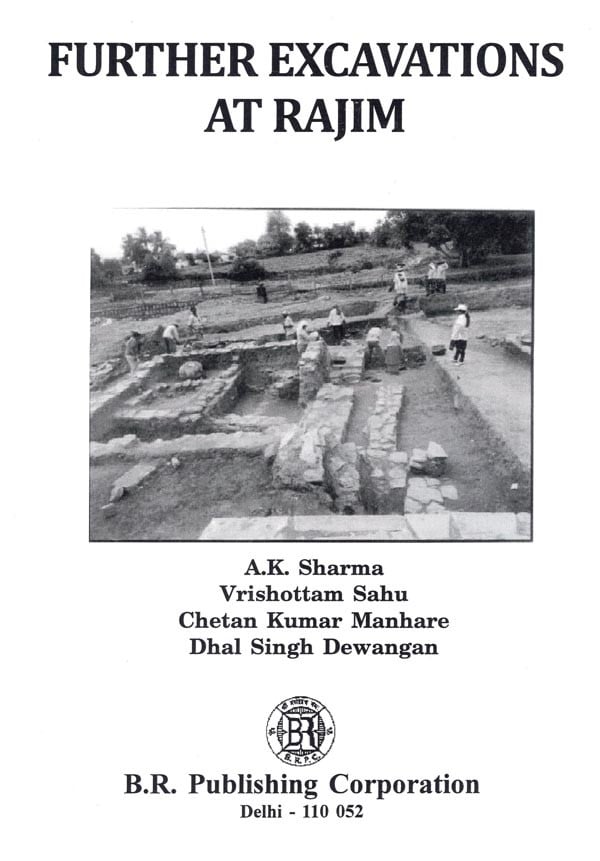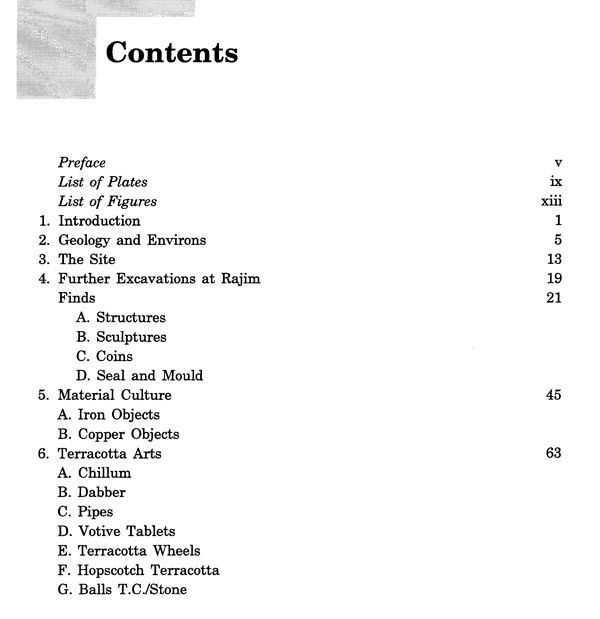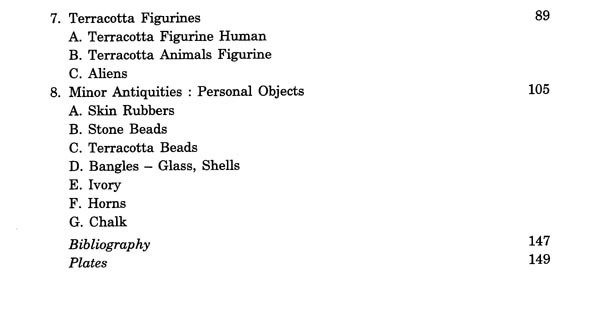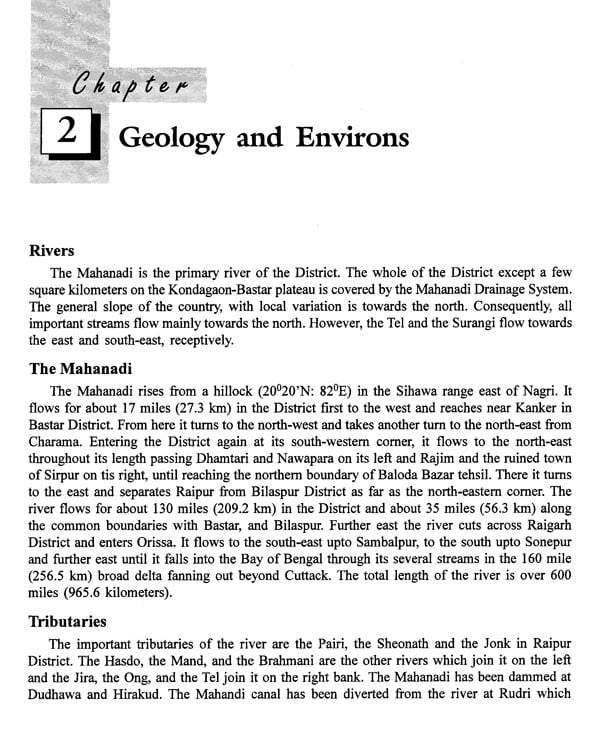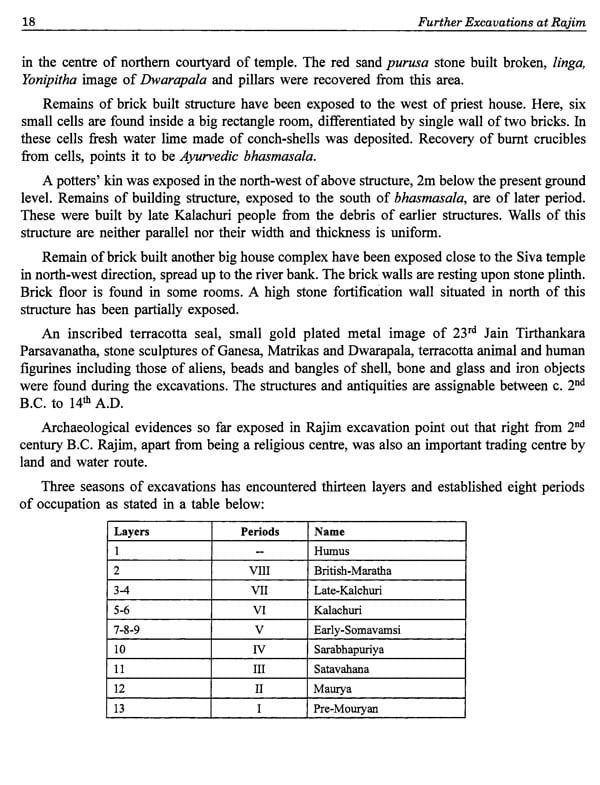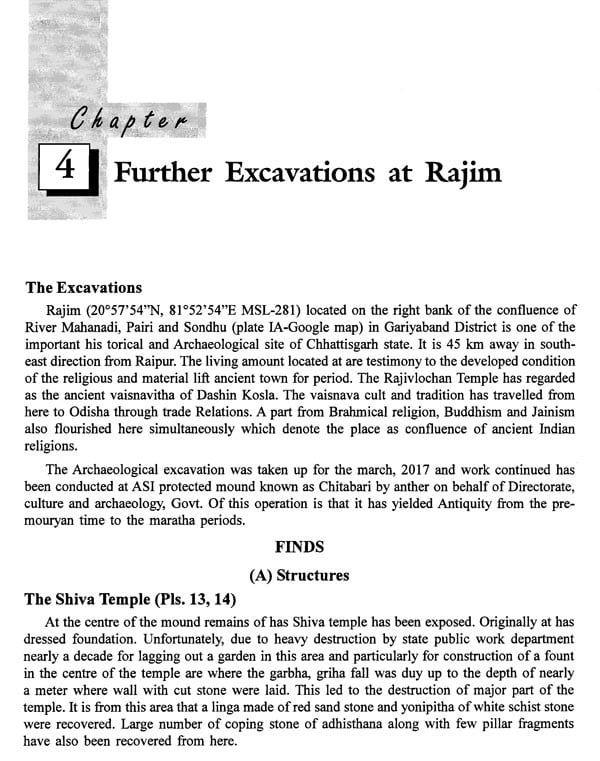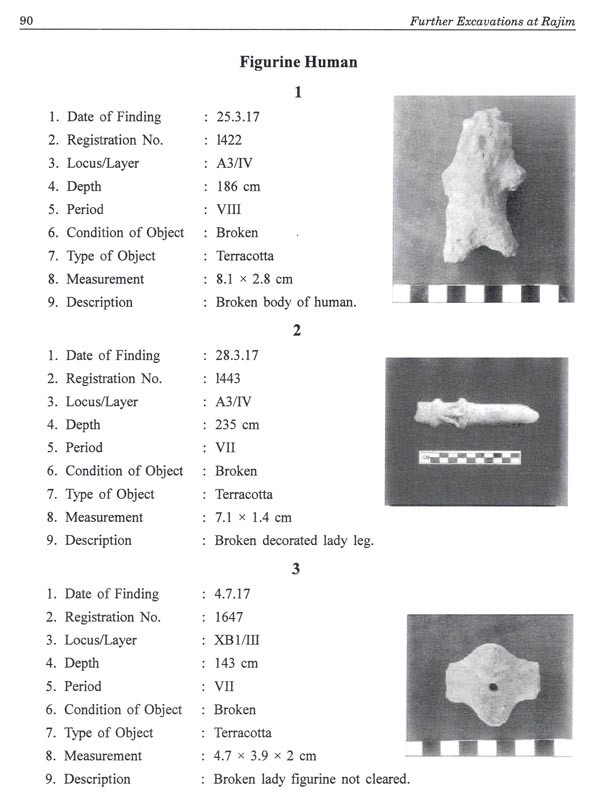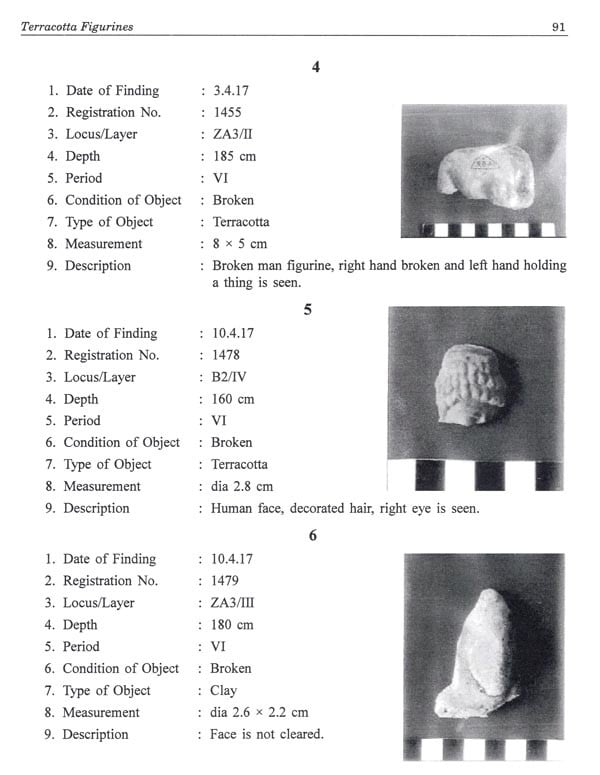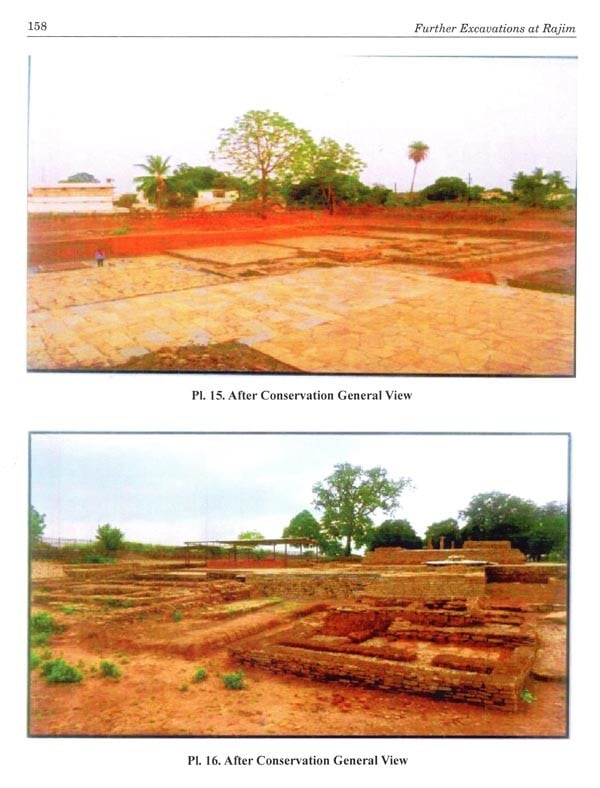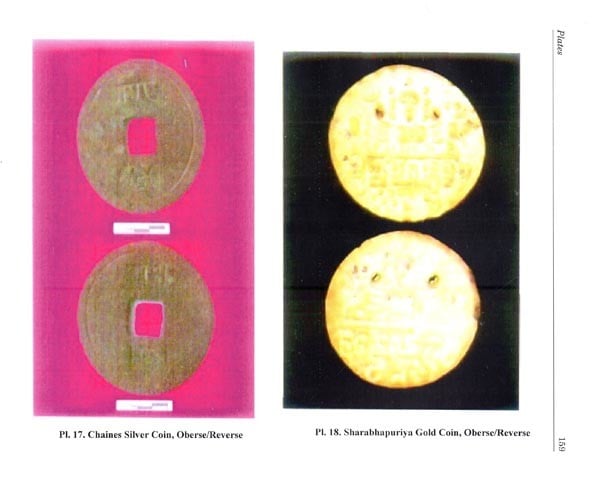 ---
We Also Recommend