G.V. Chalam- Makers of Indian Literature (An Old and Rare Book)
$2000

$20.00
Tax included.
Shipping
calculated at checkout.
---
---
Book Specification
| | |
| --- | --- |
| Item Code: | AZH018 |
| Author: | R.S. Sudarshanam |
| Publisher: | SAHITYA AKADEMI, DELHI |
| Language: | ENGLISH |
| Edition: | 2000 |
| ISBN: | 8126007095 |
| Pages: | 112 |
| Cover: | PAPERBACK |
| Other Details | 8.50x5.50 inches |
| Weight | 160 gm |
Book Description
About The Book
Gudipati Venkata Chalam [1894-1979) is a pioneer in shaping the spoken form of the Telugu language into a powerful medium in creative literature. He added new dimensions to the novel, the play and the short story. He infused poetry into the prose genres. Thus he belongs to the first rank of writers in the Telugu language among the Makers of Indian Literature. Pleading for freedom and self-determination for the individual, he wrote mostly about woman's freedom as an individual because he found woman as the sufferer in society, while man enjoyed a position of authority and privilege. Chalam's writings brought about a change in the traditional attitudes regarding marriage, sex-relationship and woman's status, and introduced a new and liberal way of thinking about them. In this century, what Freud's theories accomplished in the West, that kind of change in thinking, Chalam's writings were able to achieve among the Telugu readers. Chalam was not only a creative writer, but also a movement. Though he came to be known as a social reformer, he was critical of society as an individualist. He gave the utmost importance to personal freedom and self-actualization of the individual. After 1937 he became inward-looking, and going to the Ramanashram in 1950, was engaged in the spiritual quest. In his works like Mrityuvu, Puroorava, and Jeevitaadarsam, we see his spiritual thinking and philosophy find a beautiful expression, and indicate his maturity and the meaning he sought in life.
**Contents and Sample Pages**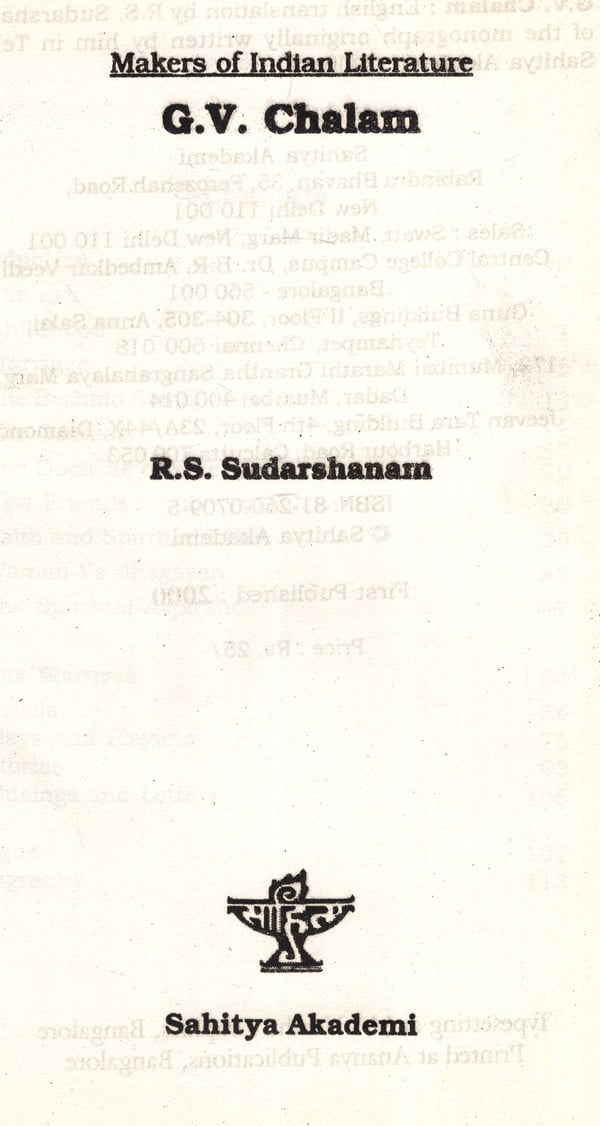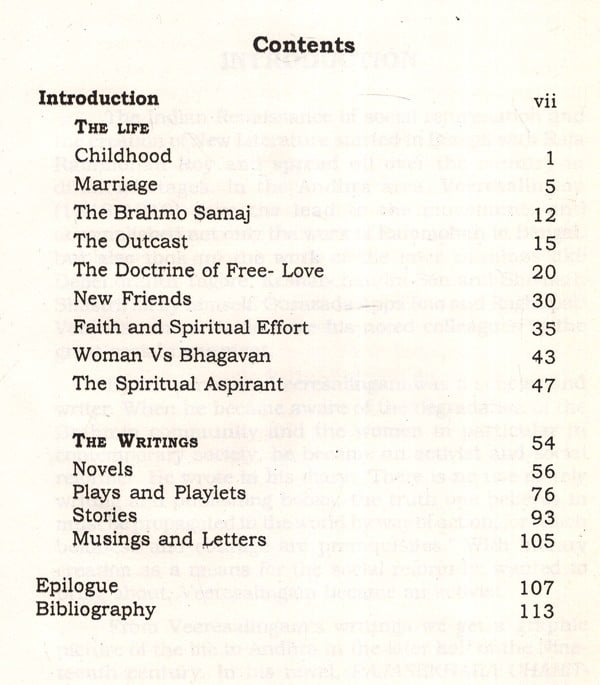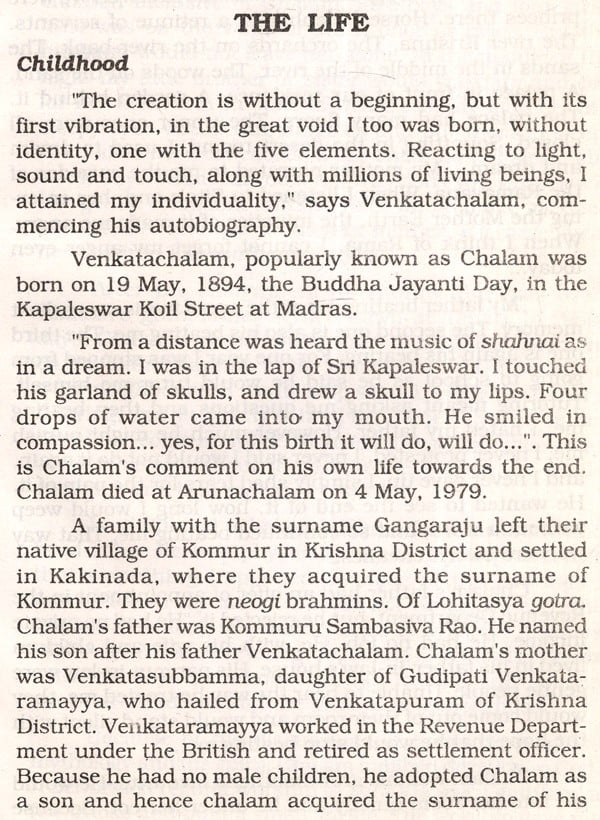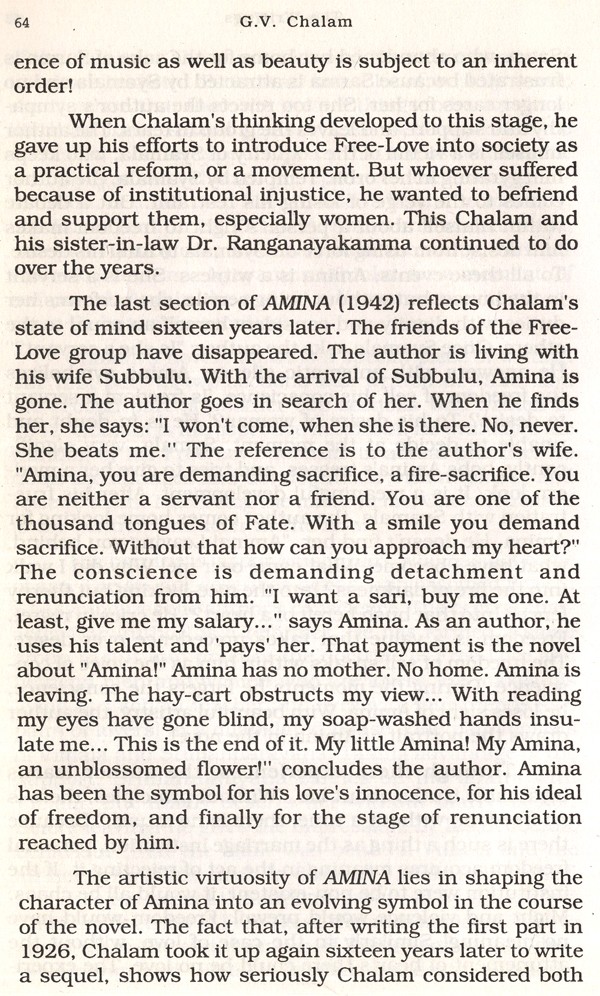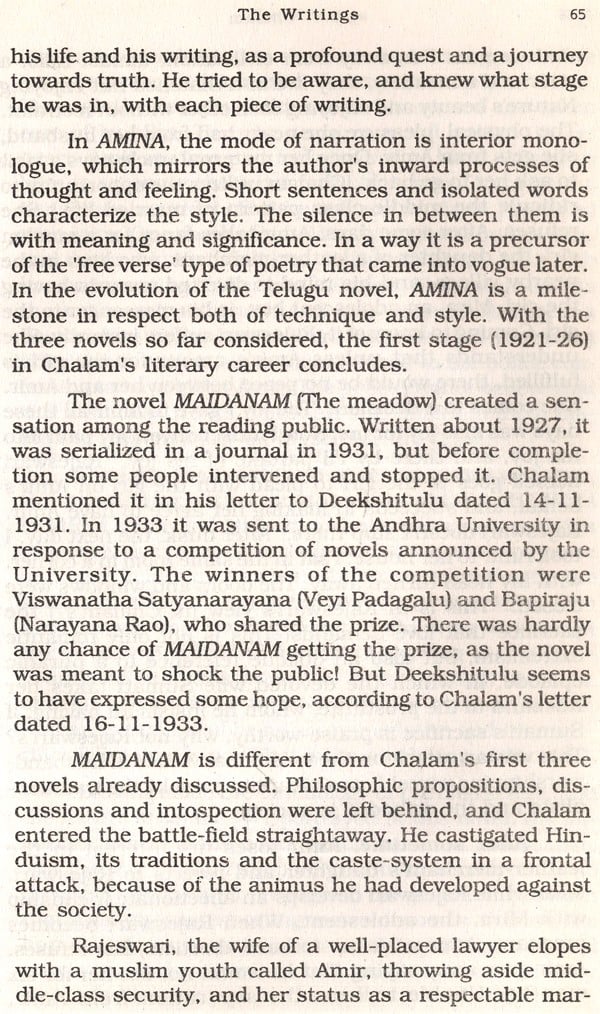 ---
We Also Recommend