Gandhian Religion
$2960

$29.60
Tax included.
Shipping
calculated at checkout.
---
---
Book Specification
Book Description
About the Book
Perhaps the greatest figure, as Louis Fischer appreciates, of the last nineteen hundred years, Mahatma Gandhi represents the best of religion. He identifies religion with the vision of man christened in Truth, Beauty and Goodness.
The vision of man, the embodiment of religion as Gandhi highlights in his vision of Satyanarayana or Daridranarayana, brings religion at the doorstep of every society where synchronization between religion and society becomes a living reality.. The education of religion towards this direction is a typical Gandhian strategy for making religion a serene way of life hitherto unknown.
The aesthetics of religion coupled with its mystic beyondings as Gandhi designs and experiments with Truth is even now a challenging task at the threshold of the twenty-first century. Nationalism and religion as he harmonizes, might serve as positive quidelines for emergence of global consciousness. Religion in terms of non violence is religion as it should be for greater excellence of man. The religion of non-violence as Gandhi advocates, is the only way to eliminate utter ignorance in the name of religion now a days An indepth study with a significant approach to the philosophy of religion, Gandhian Religion is a unique contribution to Gandhian studies and research.
About the Author
Mohit Chakrabarti texches Education and English at Visva Bharati Trikersity, Santiniketan. He is the repent of National Award as Teacher educator, Member, International Council on Education for Teaching (CET) Arlington, Virginia, USA. He frequently participates and presents papers in international/ national conferences, seminars symposia, etc.
As a translator, book reviewer, poet, critic writer of books for children, he is a prolific and consistent contributor to Rabindranath Tagore's educational thought and experiments and Gandhian philosophy and education, (Religion, Philosophy, Gandhian Studies).
Preface
The genesis of religion is man. Man strives for the best effulgence of religion in all his worship and in all his devotion and in all his activities. The nearer he comes to the truest vision of religion, the greater is the worth of his life.
How to be nearer to the truest religion? As a religious thinker and emancipator par excellence Gandhi identifies religion as Truth. He also goes a step further hitherto and even now unknown to religious thinkers sans a few il lustrious ones all over the globe. He identifies religion as the efflorescence of All True, All Good and All Beautiful in man.
The vision of man as Satyanarayana or Daridra narayana that Gandhi most dynamically attributes is a positive approach to social revolution. That a society is closely related to religion is essentially due to the fact that religion necessitates a practical base in the society where everyone is christened with the religious components or characteristics of love, peace, fellow-feeling, patience. devotion, truth, non-violence both theoretically and prac tically. Then, and then only society and religion become a harmonized entity in each and every individual. "Society and Religion: Gandhian Cohesion" is an explicit analysis on these viewpoints of Gandhian religion.
That education from the Gandhian perspectives can bring forth revolutionary breakthroughs in religion in the true sense of the term has been discussed in detail in "Education and Religion: Gandhian Breakthroughs".
**Contents and Sample Pages**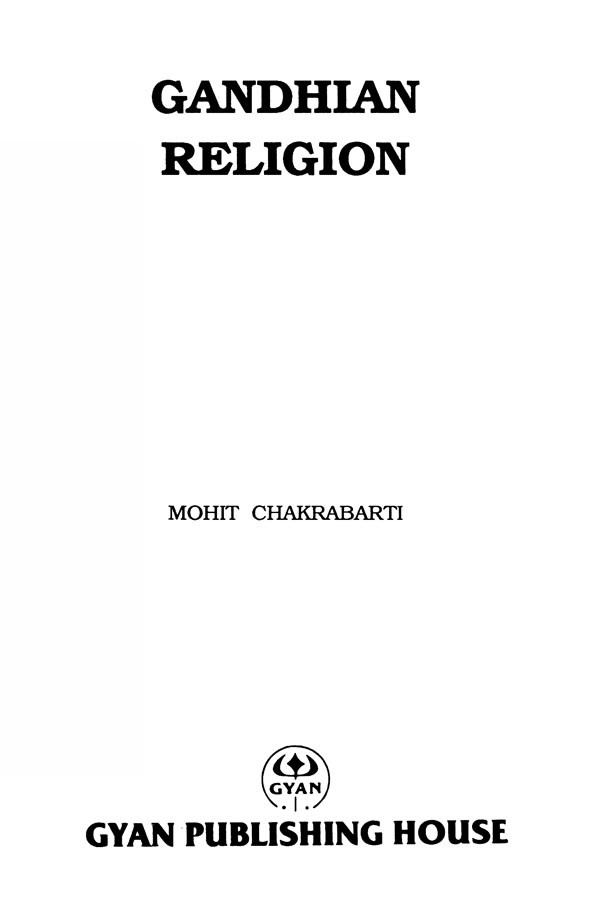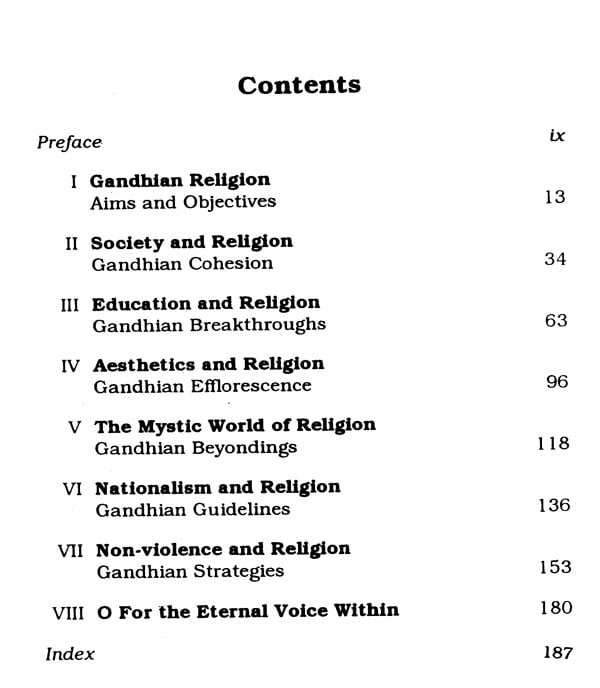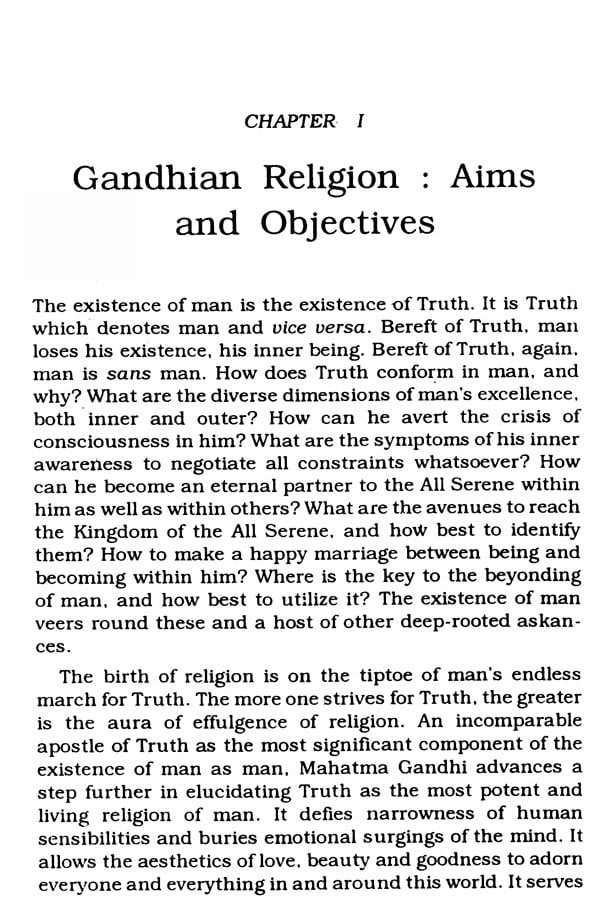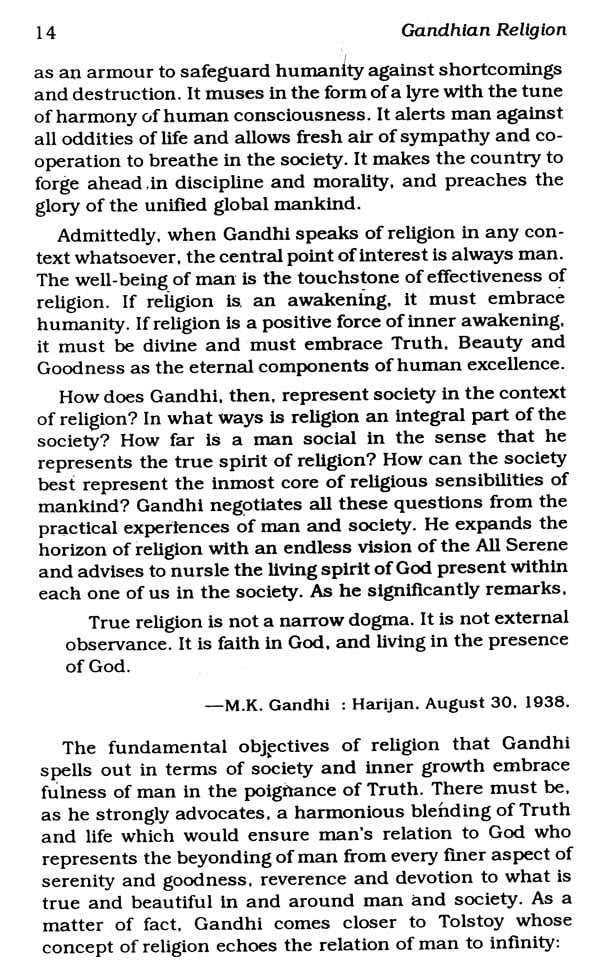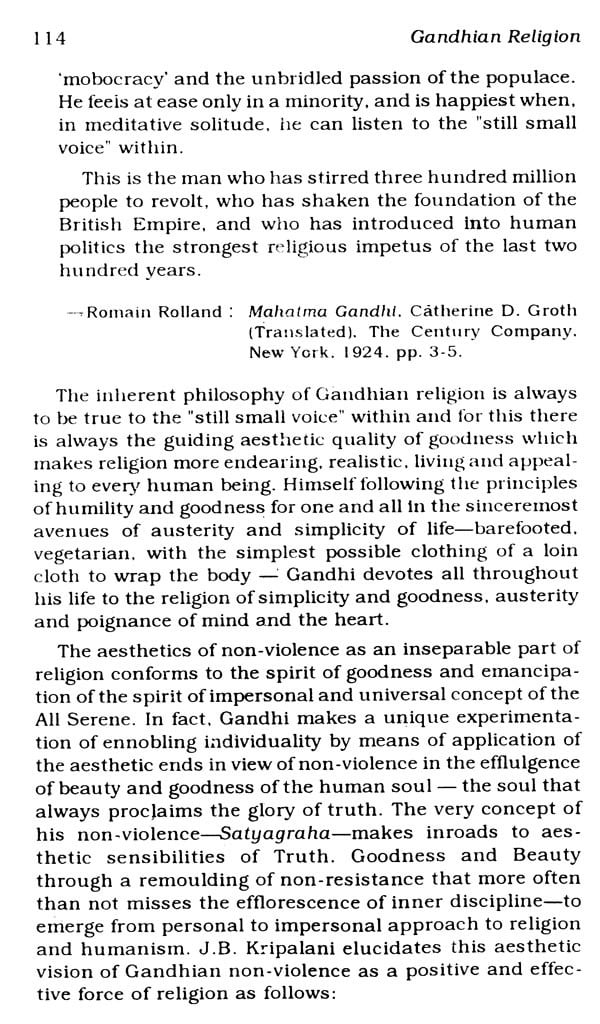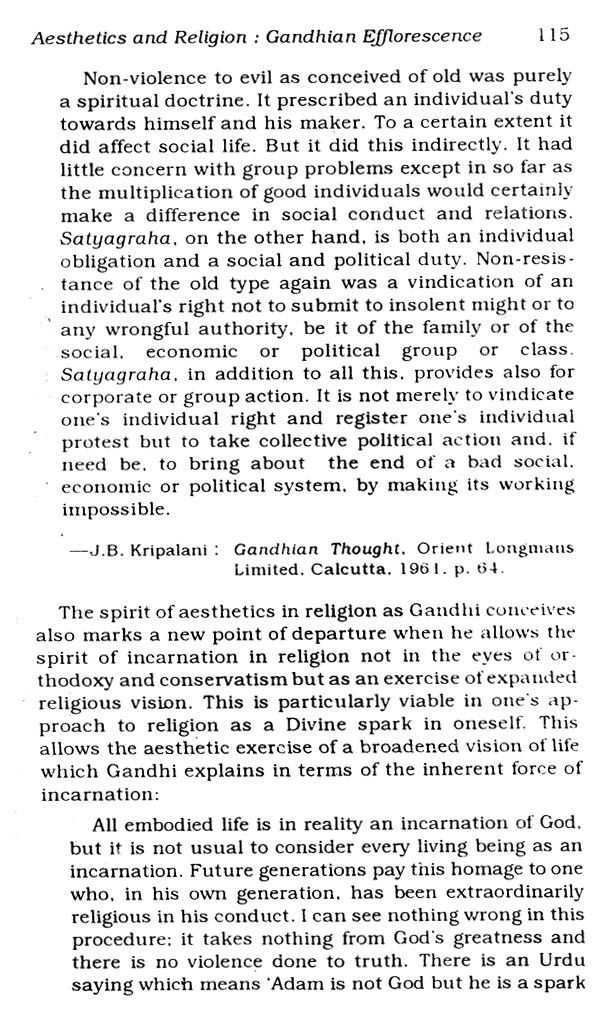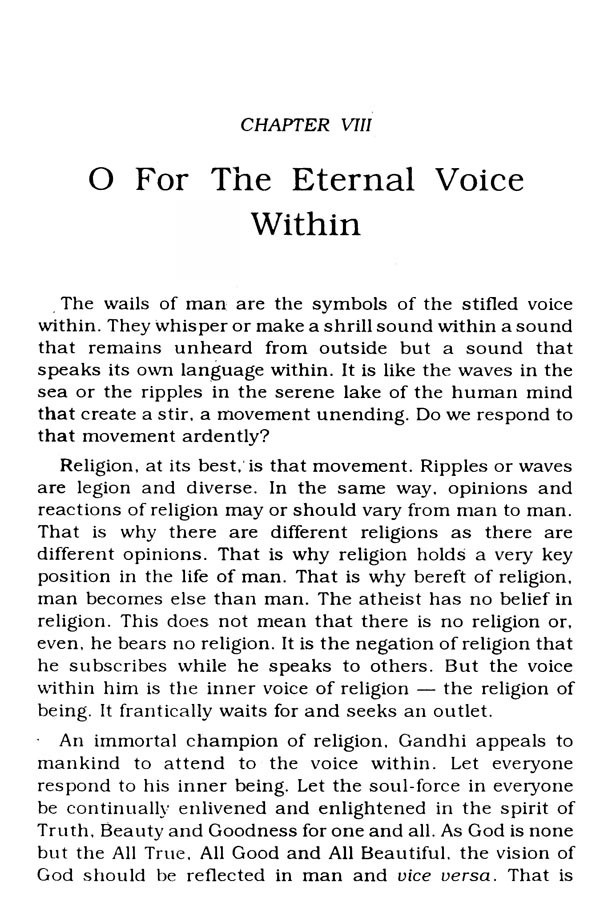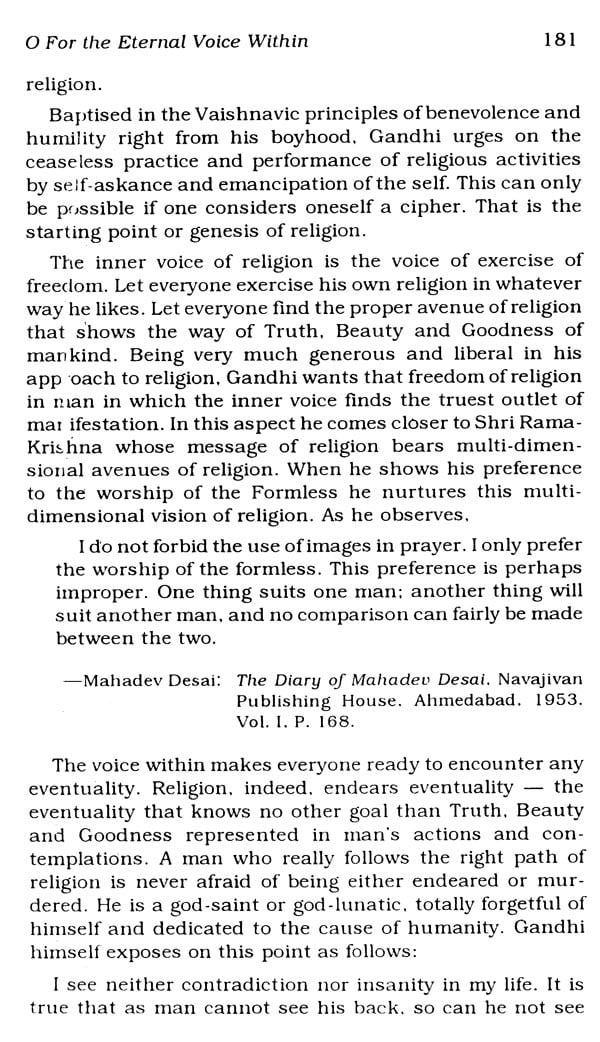 ---
We Also Recommend