Garland of Three-Jewels
$2100

$21.00
Tax included.
Shipping
calculated at checkout.
---
---
Book Specification
Book Description
About The Book
Harih Om Tat Sat. Devotion is a widely known concept and practice. There is no dearth of people, who would like to become devotees. Mostly they are led by faith, clinging to some traditional practices. Equally so, there is no lack of those who resent and shun devotion as well as the company of devotees. Both fail to know the merits and rewards of devotion, missing what devotion aims at for the human.
What is true devotion, how devotion benefits the devotee and what is it to be a good devotee? By such rational and scientific search the whole picture is bound to change, and devotion will begin to enrich, reward and fulfil the heart and mind.
Devotion is verily an invaluable treasure. But devotees in general do not strive to enrich and enable their devotion to deliver this kind of excellence. It is due to sheer ignorance on the one hand and lack of adequate effort on the other. We have thousands of temples, a variety of devotional practices and an amazing plurality of Gods. Yet, the basic thinking as to what constitutes devotion and how a devotee should grow and advance in his devotional ascent, is missing deplorably in worshippers.
About the Author
Swami Bhoomananda Tirtha, a knower of Supreme Truth, has guided numerous seekers to the invaluable goal of Self-realization, transforming their life into one of joy and contentment.
Swamiji's interpretation of Bhagavad gita, Sreemad Bhagavatam, Upanishads and other spiritual texts, coming from his experiential depth and mastery of Self-Realization, inspires seekers with the liberating touch of transcendental knowledge.
Receiving diksha (spiritual initiation) from Baba Gangadhara Paramahamsa of Dakshinkhanda, West Bengal, Swamiji embraced Sannyasa at the age of 23. Dedicating his life for the welfare of mankind, he has been relentlessly disseminating spiritual wisdom of Vedanta for over 50 years, with rare clarity, practicality and openness, to seekers all over the world.
**Contents and Sample Pages**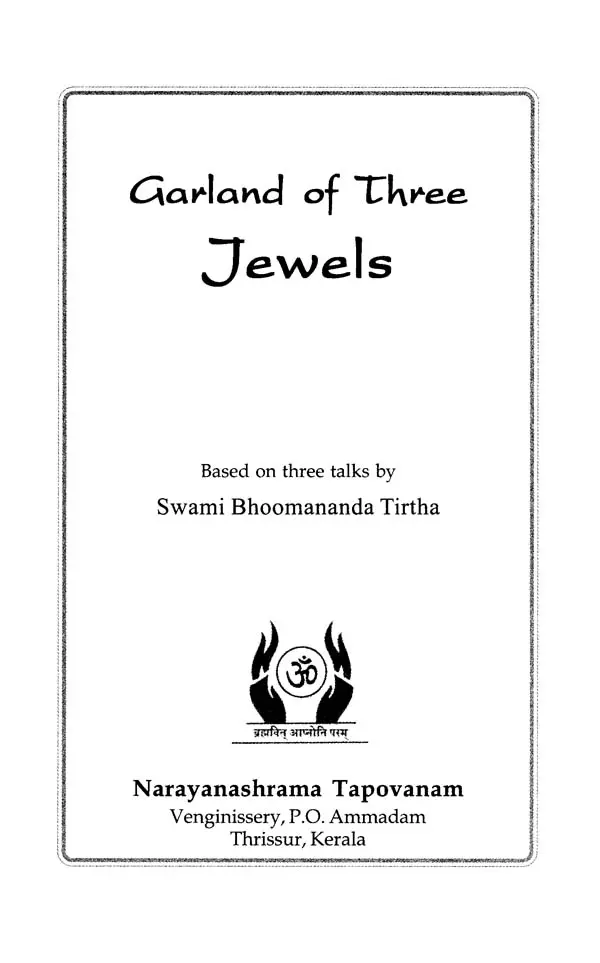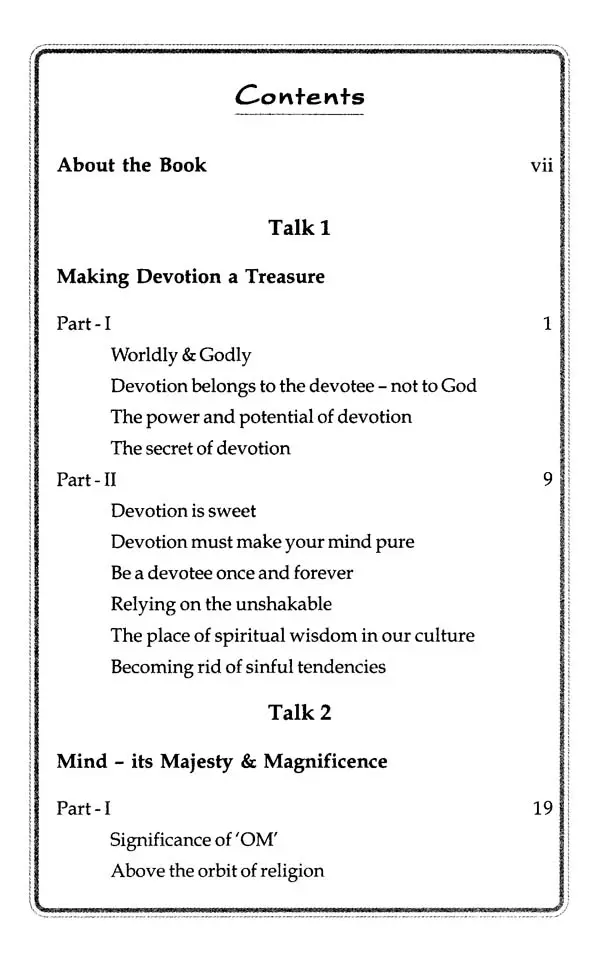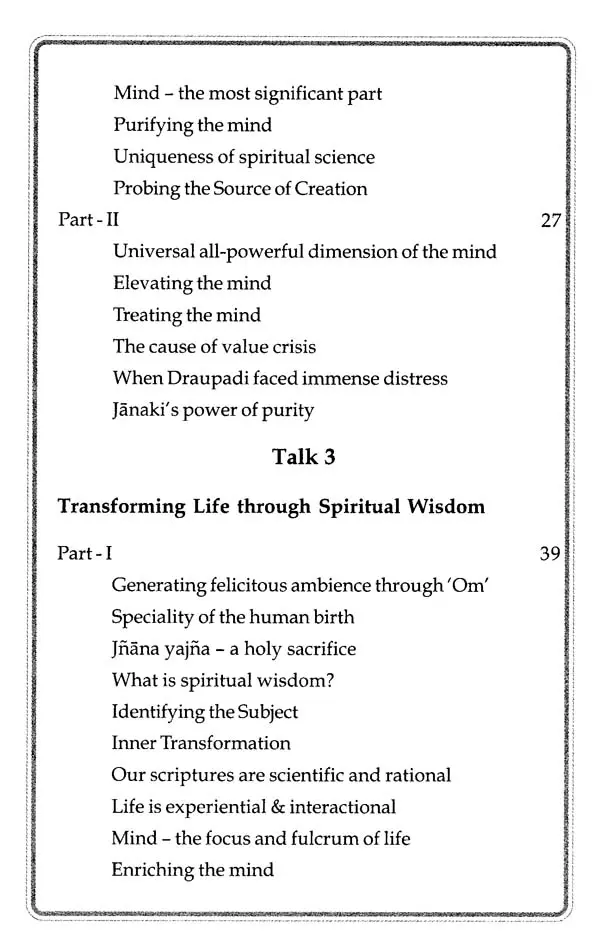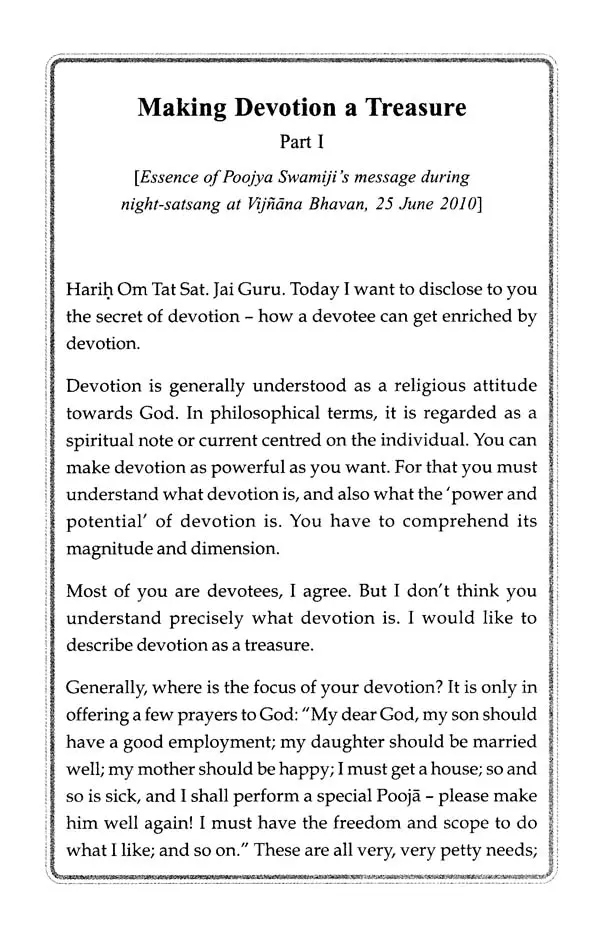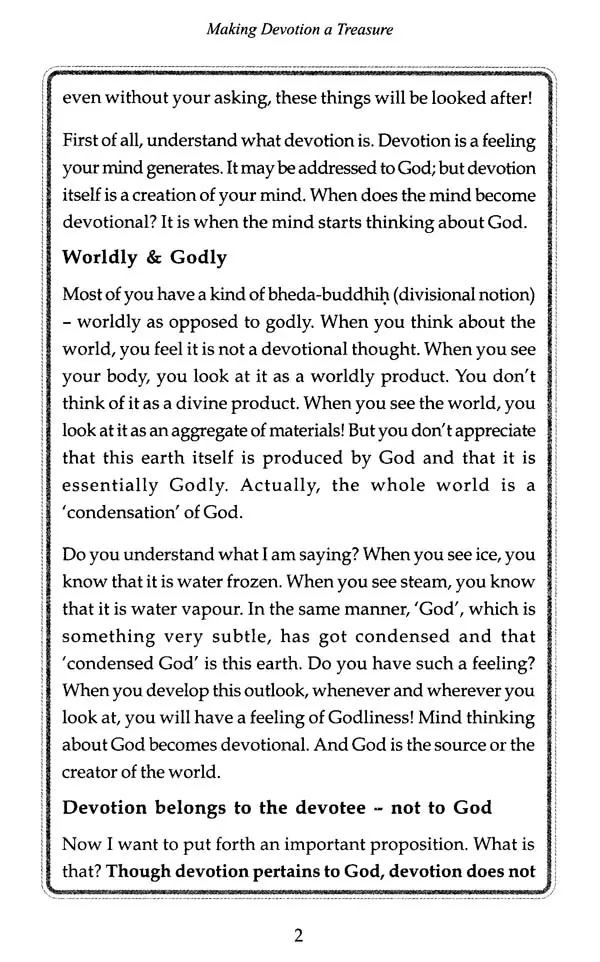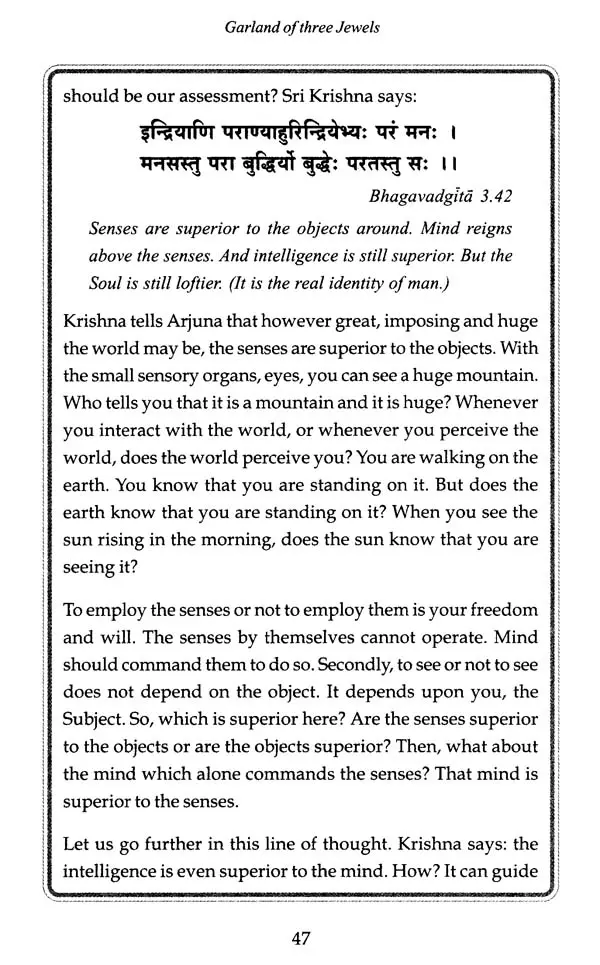 ---
We Also Recommend