A Glimpse of Joy- Journey with the Divine (Set of 3 Volumes)
$5700

$57.00
Tax included.
Shipping
calculated at checkout.
---
---
Book Specification
| | |
| --- | --- |
| Item Code: | UAM847 |
| Author: | Khurshid Dabdi |
| Publisher: | Kalpaz Publications |
| Language: | English |
| Edition: | 2013 |
| ISBN: | 9788178359694 |
| Pages: | 894 |
| Cover: | PAPERBACK |
| Other Details | 8.50 X 5.50 inch |
| Weight | 1.78 kg |
Book Description
About The Book
The series of the books titled A Glimpse of Joy speaks of the author's relationship with the Divine as it progressed over a period of time.
Volume I is a sharing on the sense of isolation that she underwent as a survivor of emotional and physical abuse and also some learnings in life. Besides, it gives an account of how the healing came about and her guru's guidance at every step.
Volume II is about the divine insights that she received from Him time and again. He directed her to take up the path of karma yoga while He continued to lay stress on the importance of the path of bhakti yoga. This volume also relates how she put His teachings into practice and made it a way of life.
The last volume i.e. Volume III speaks of her life focussed on God in the form of the child beneficiaries of Sunbeam. Being an integral part of this NGO has enabled her to fulfil her dream of being of service to her fellowmen. It has been an experience that has enriched her life and has given her a surer sense of purpose.
About the Author
Ms. Khurshid Dabdi, is the founder of Sunbeam, an NGO that works 1500+ underprivileged children, in the field of education, in the city of Mumbai.
Apart from her professional life, she believes she is blessed by the consistent guidance from her guru, Sri Sathya Sai Baba who has helped her develop into a better human being. into someone who believes that all of humanity and she herself are sparks of the divine. Via His innumerable spiritual messages to her during her lifetime, He has taught her that by adopting the path of karma each of us can be an instrument in bringing about a positive change in the lives of the less fortunate.
In submission to His will, she has penned her life experiences that have taken the form of the series of 'A Glimpse of Joy (Journey with the Divine). These volumes speak of her guru's tireless efforts towards her personal development and growth, and also how He has assisted her in living out His teachings.
Foreword
My autobiography (Volumes I to III) is a simple manual on my own personal development. To begin with, let me share with you in brief, the growth of my relationship with the Divine as it progressed. And my dear guru, Sri Sathya Sai Baba's tireless effort at improving my spiritual vision - giving me a larger perspective and opportunities to experience God as the indweller of every human being.
Since my childhood, in the saintly company of dear old Maiji (my) parents' guru), I had felt the presence of something mysterious but acceptable. What that something was, I couldn't fathom, and somehow, I hadn't ever felt the need to know. Soon I saw reality as it truly was. It was the unconditional love and guidance of an unseen power above us all.
A gentle subtle awakening had begun changing my life forever. One day divinity took the form of Baba who entered my life. There were times when the world seemed transformed, as if I had stepped into the presence of an almost unfathomable mystery which seemed to be drawing me to itself.
In my life I attempted to demonstrate my convictions by giving expressions to my faith in the form of complete surrender to the Divine Will. This I was able to do regardless of the consequences because of my convictions. My progress that finally began from mid 1986 onwards was not smooth, but stumbling. Gradually, I moved towards the understanding of self and at times even realized it for brief periods.
Friends, I hope not to be judged too harshly by the first half of this Volume for demonstrating my utter immaturity of taking the Divine messages in the literal sense, thereby misinterpreting them and causing myself and others untold misery.
Book's Contents and Sample Pages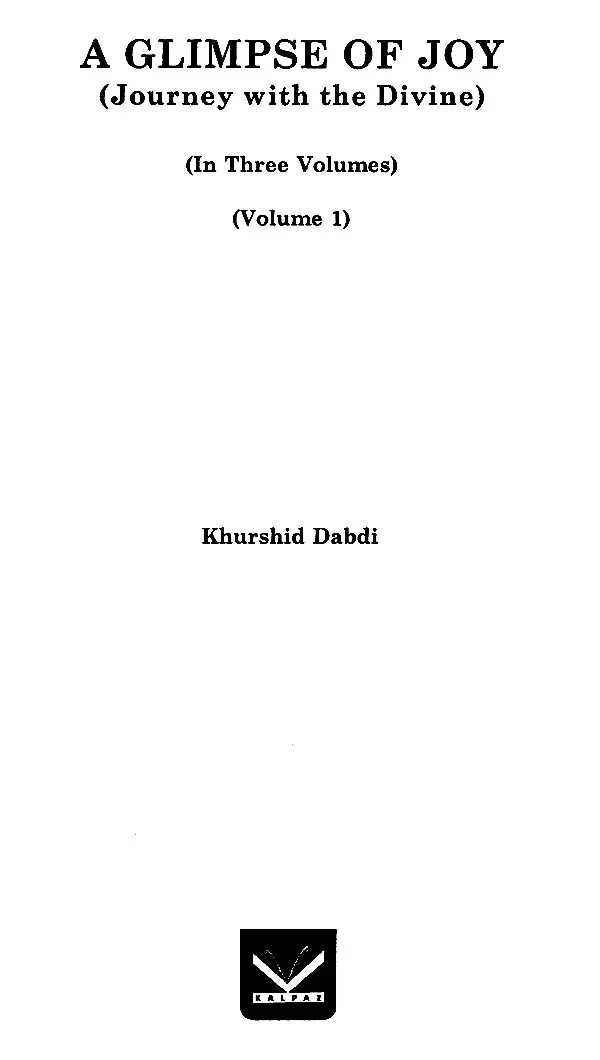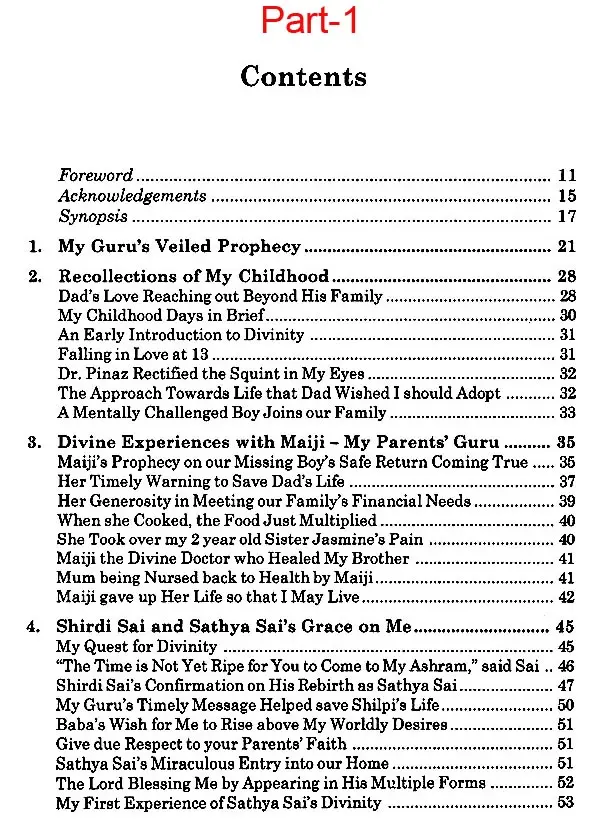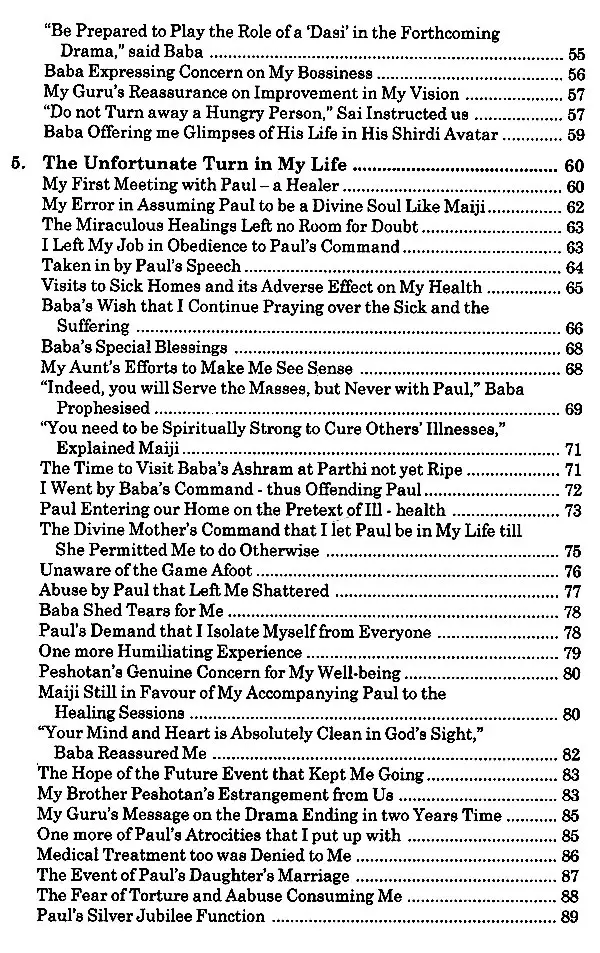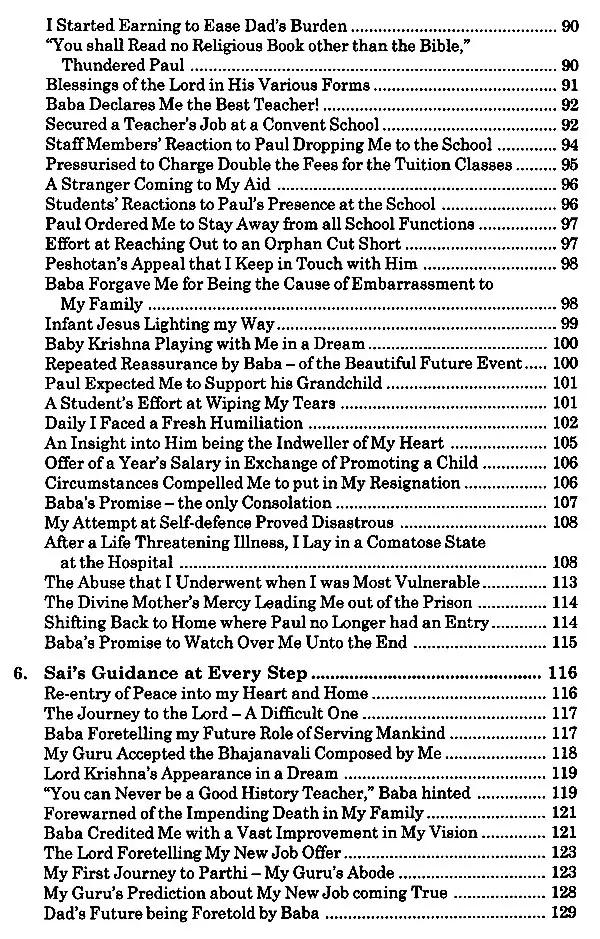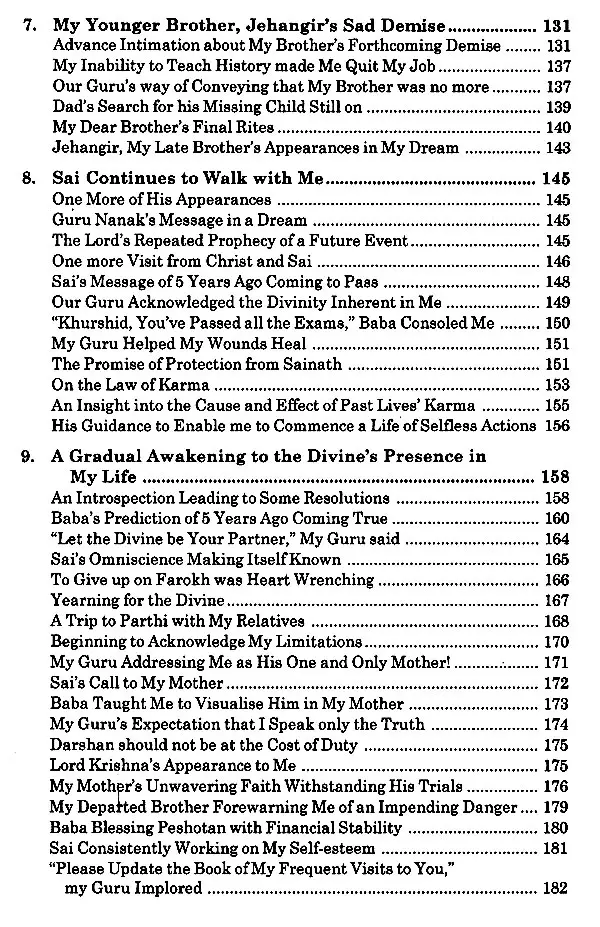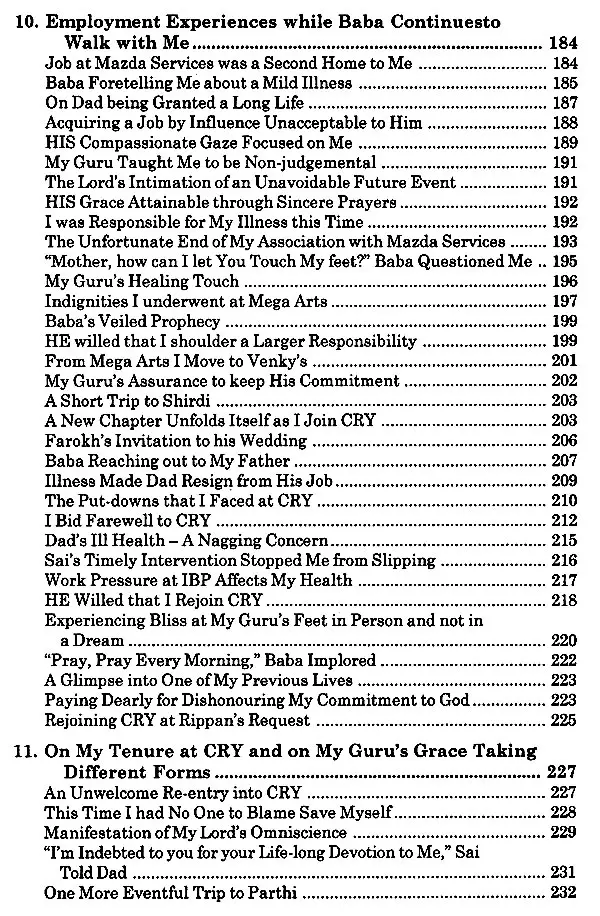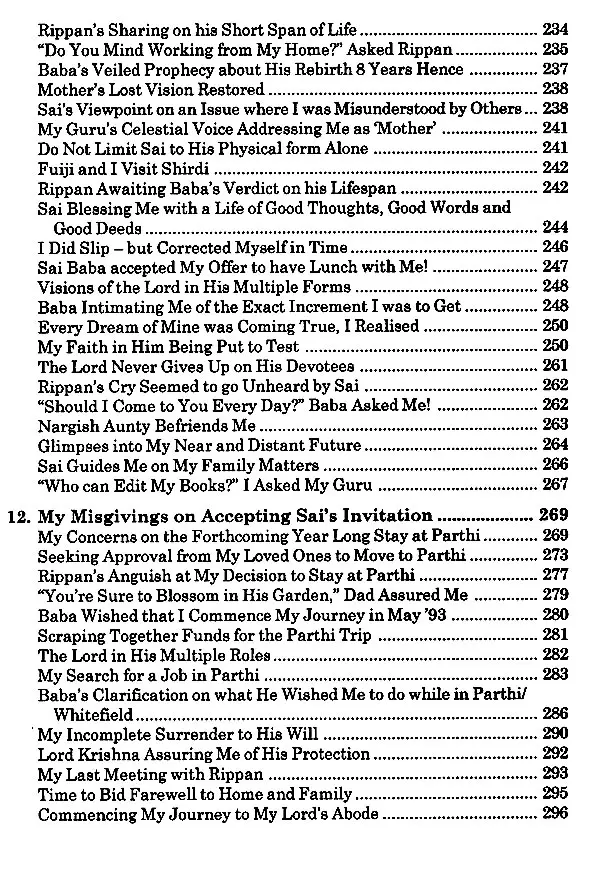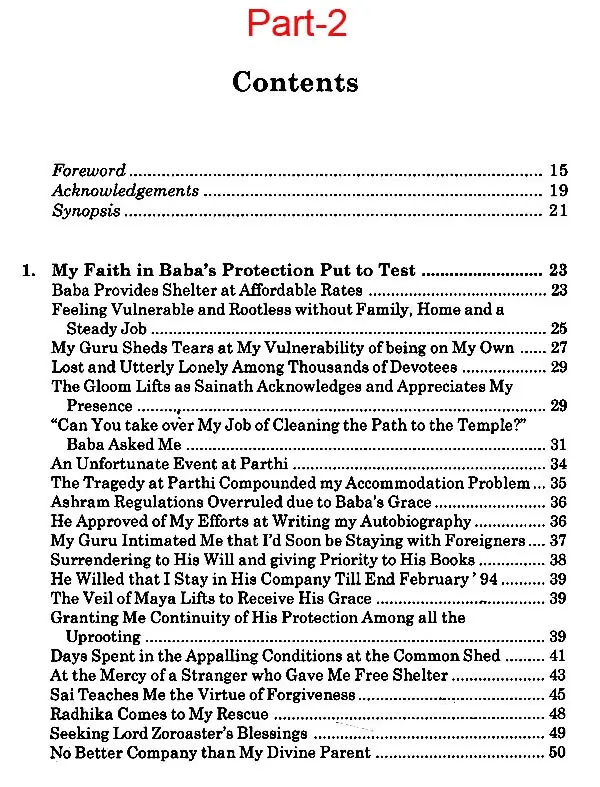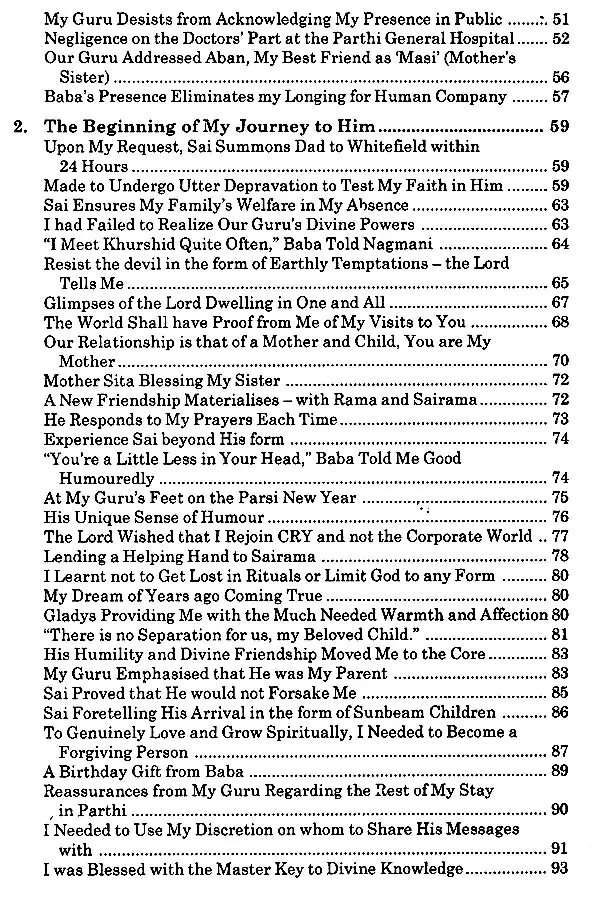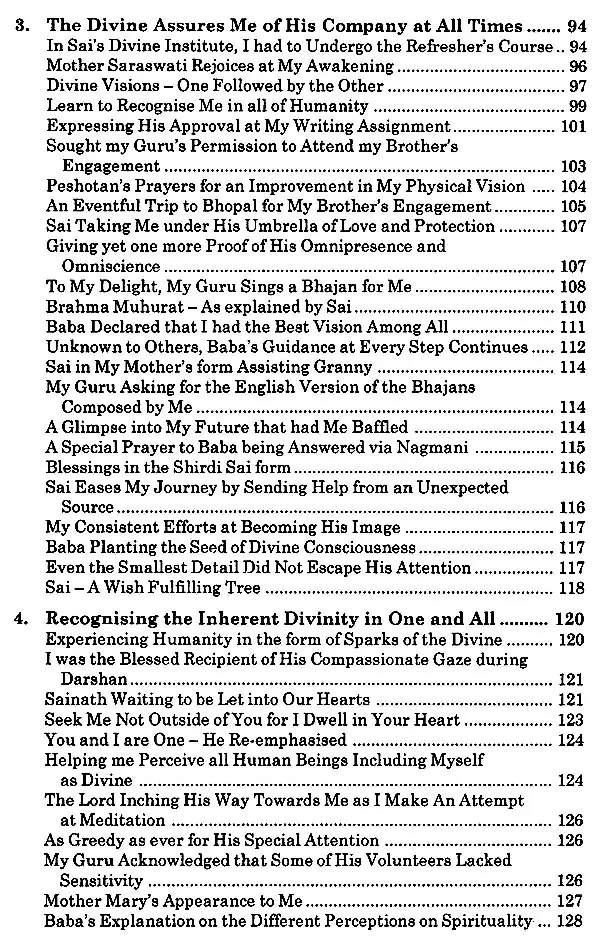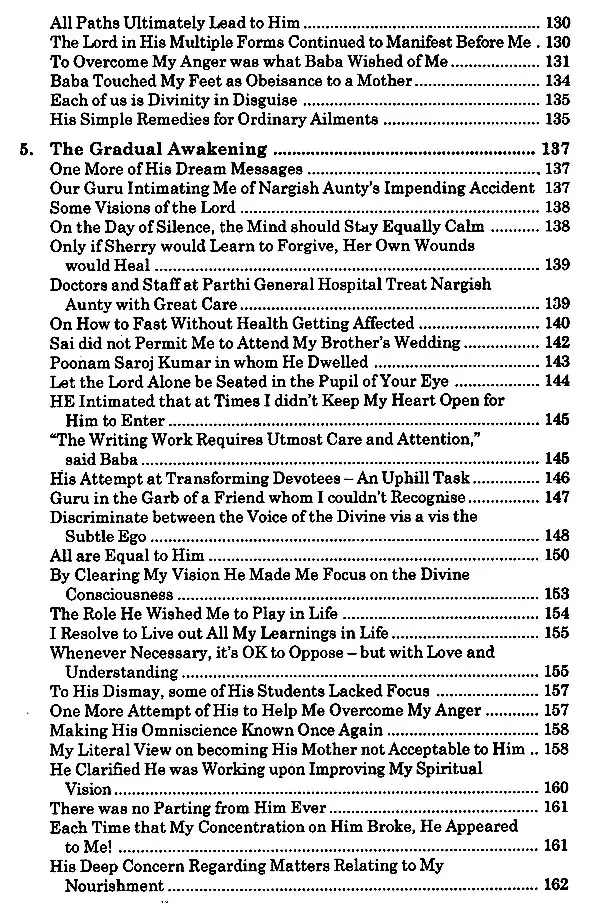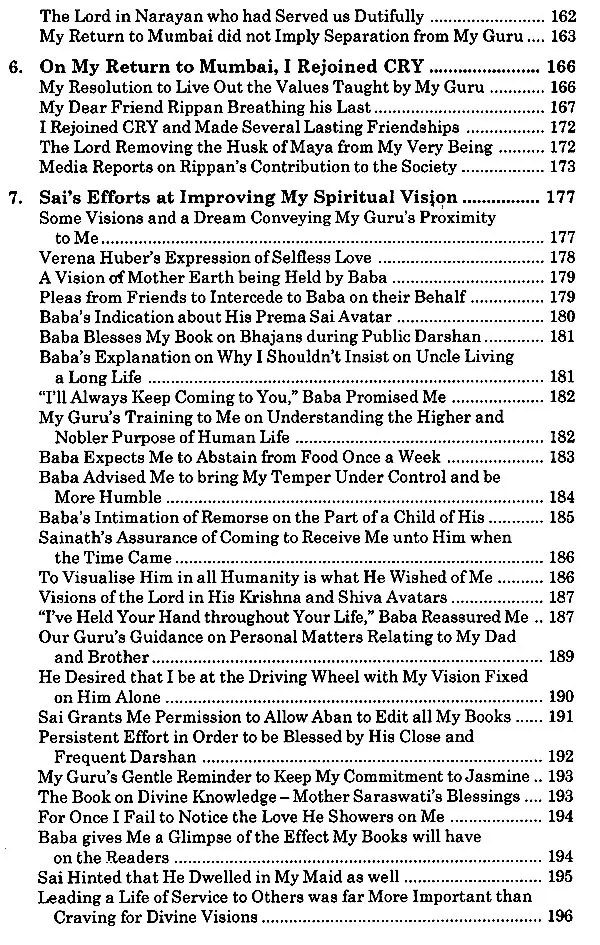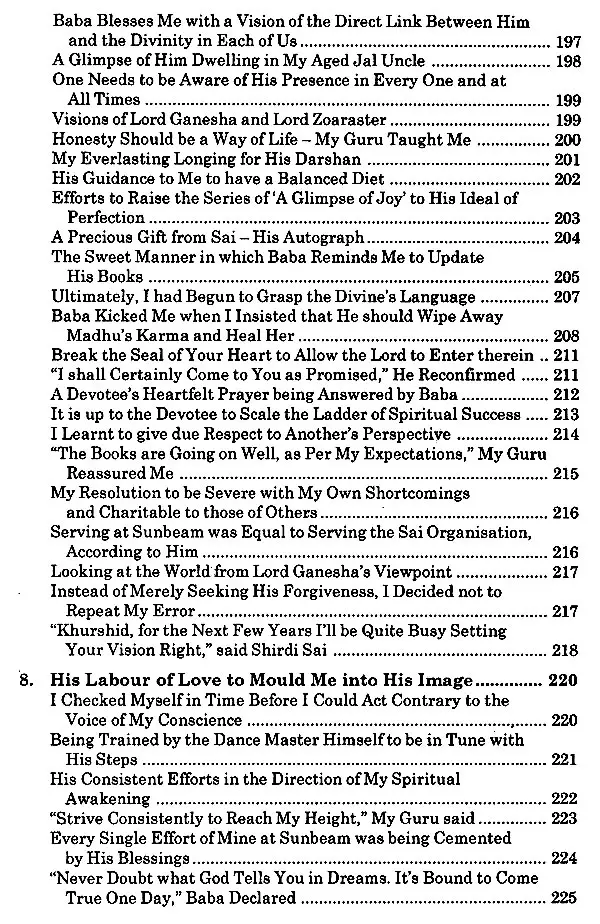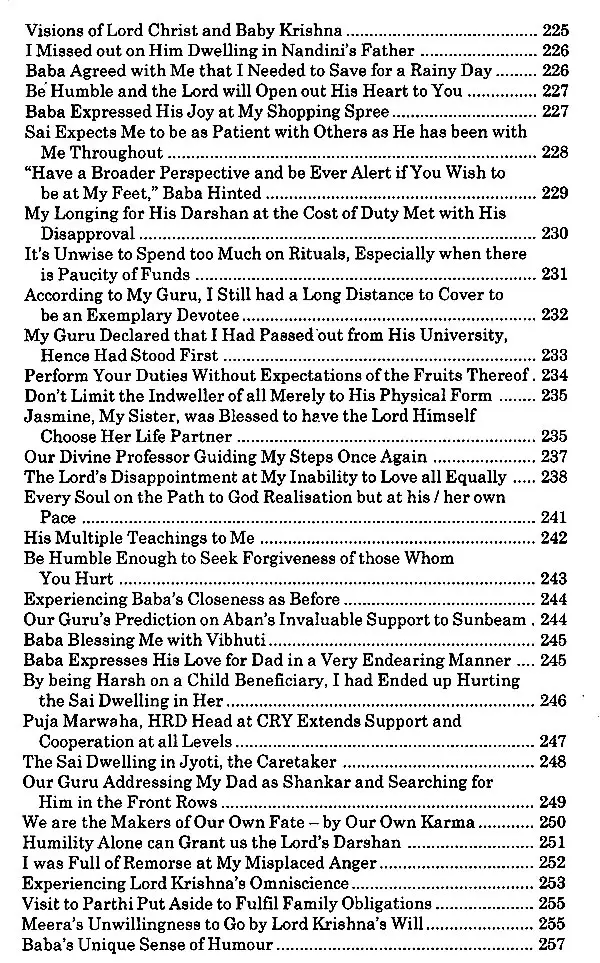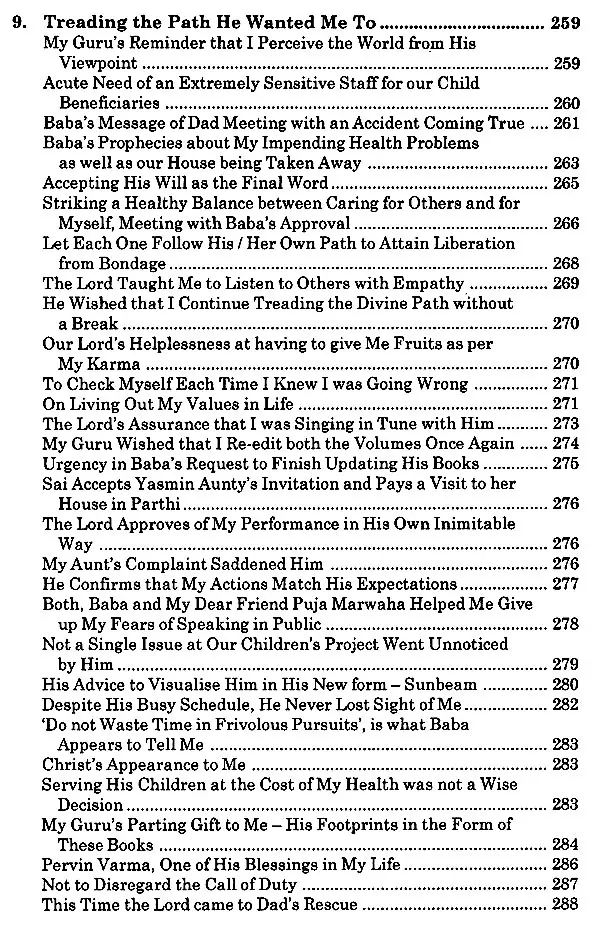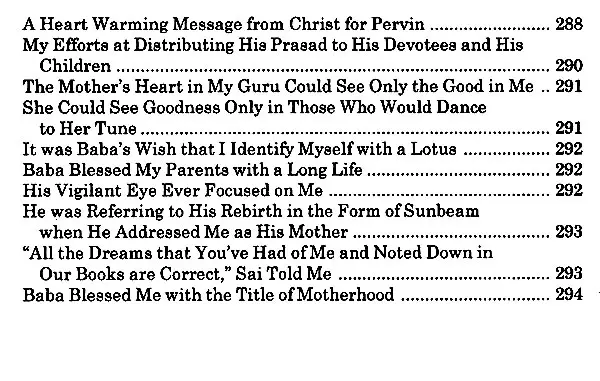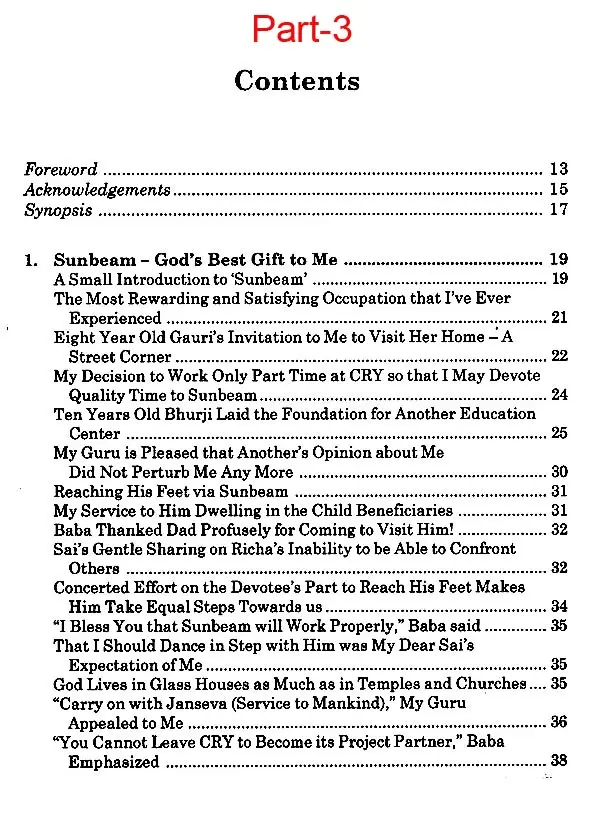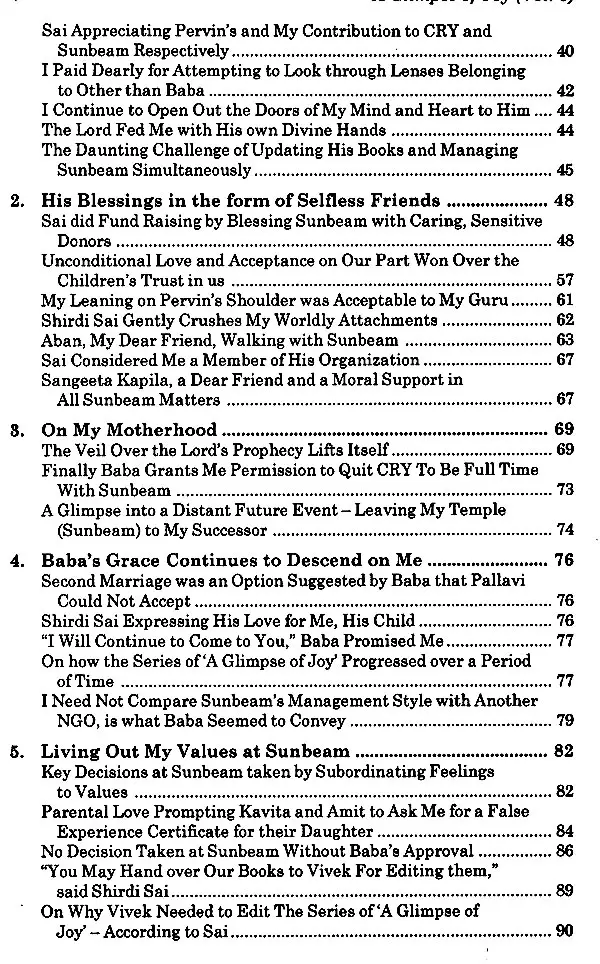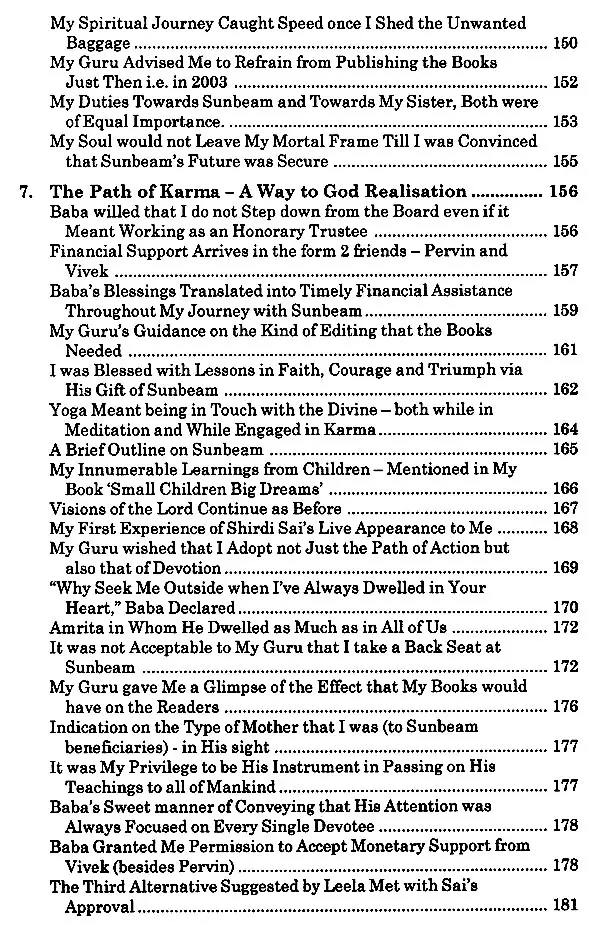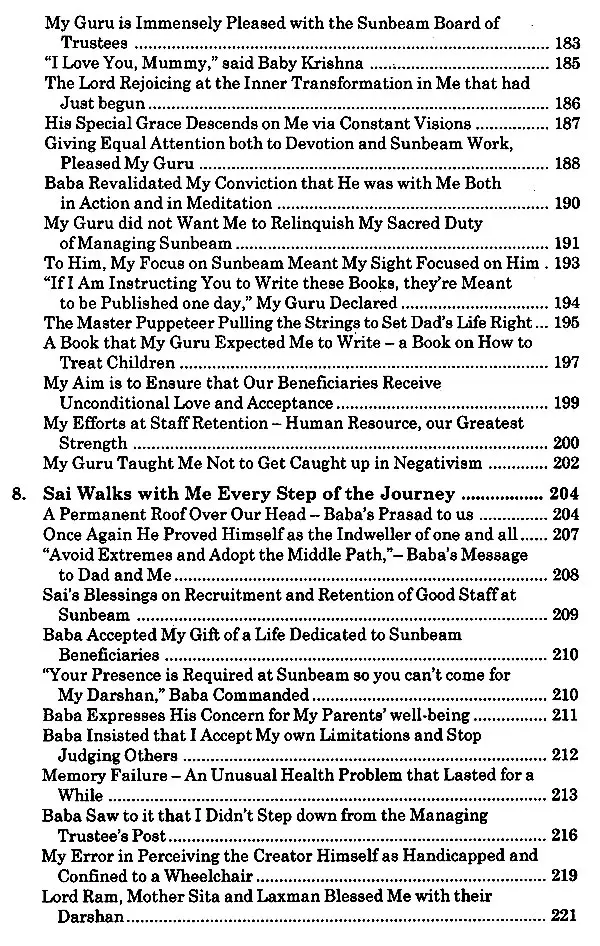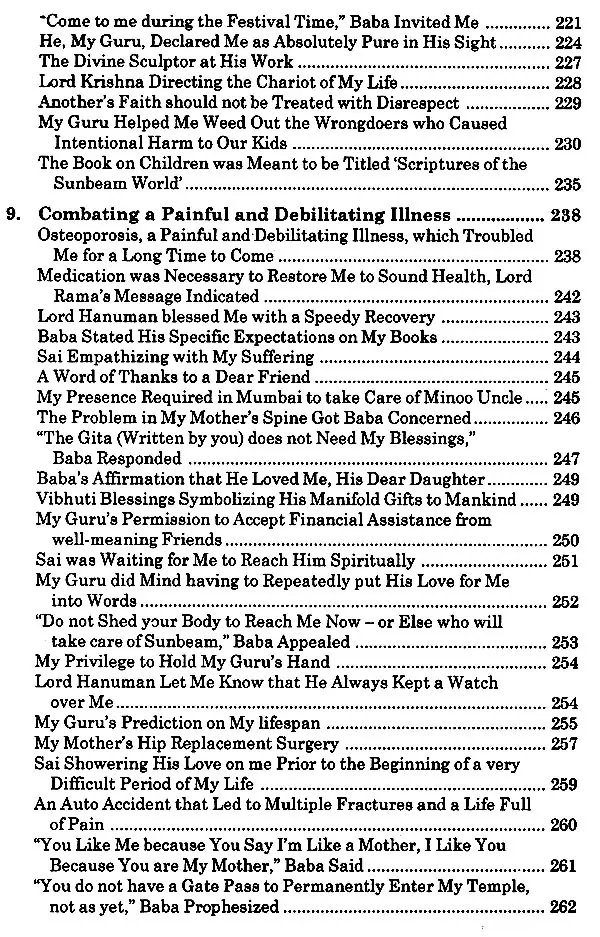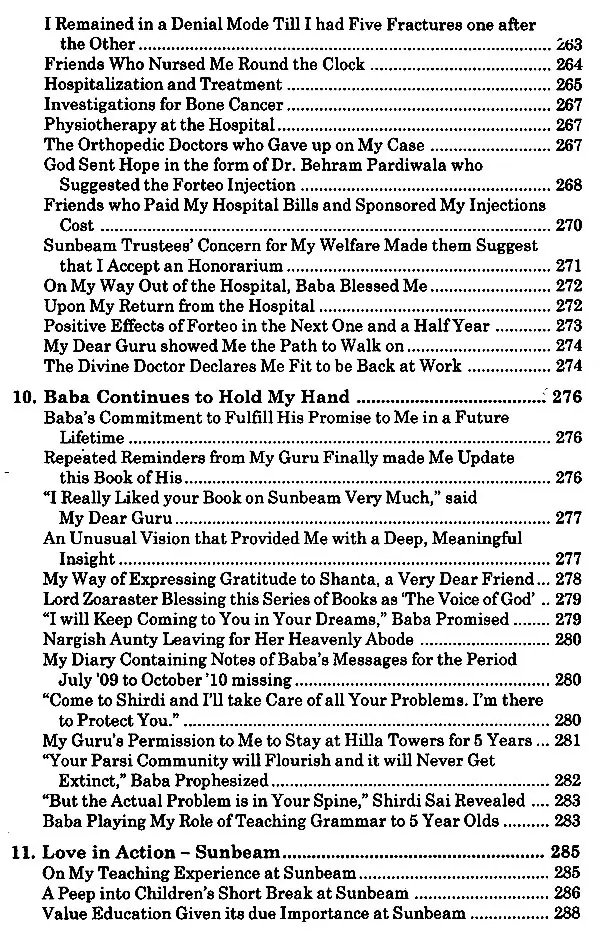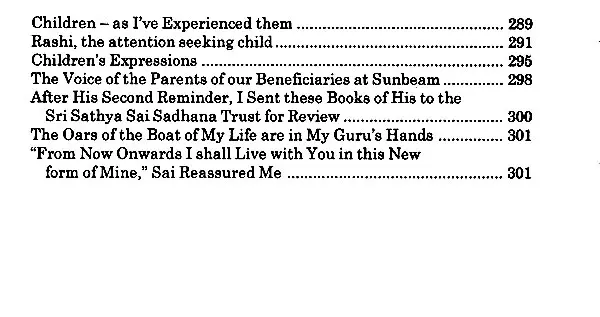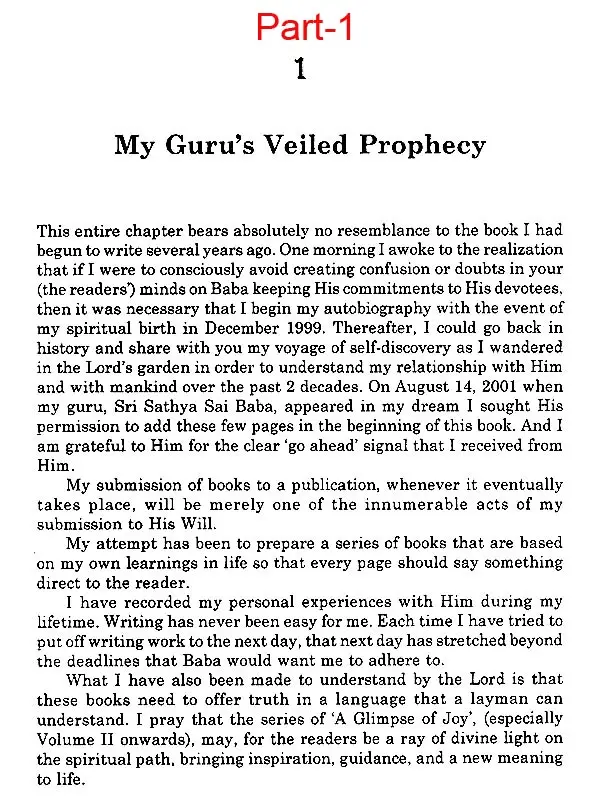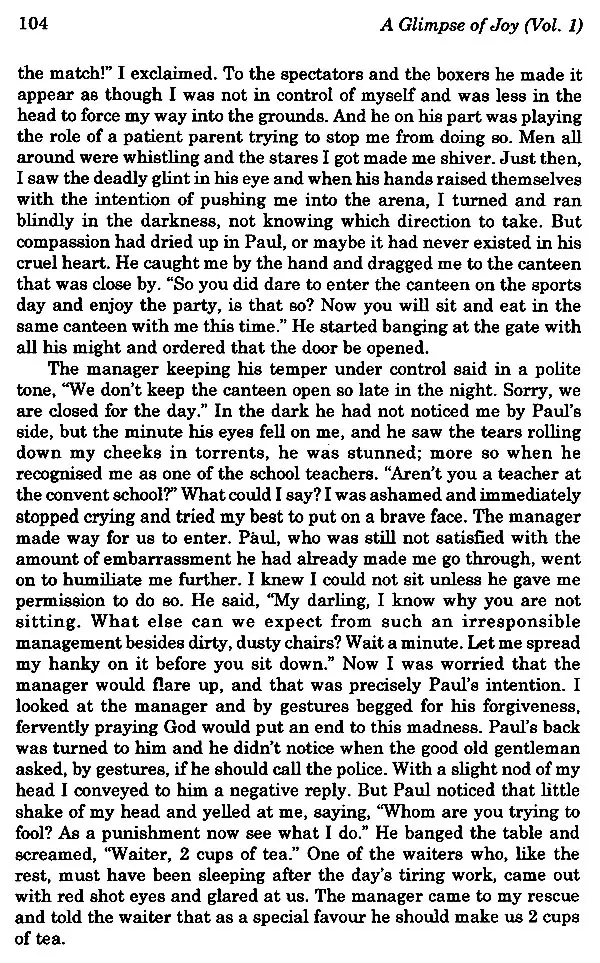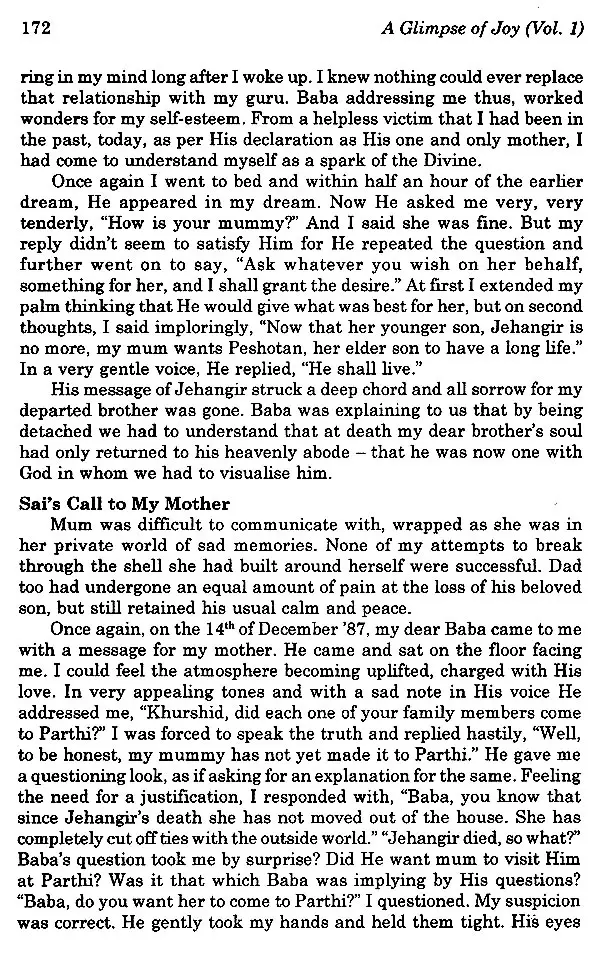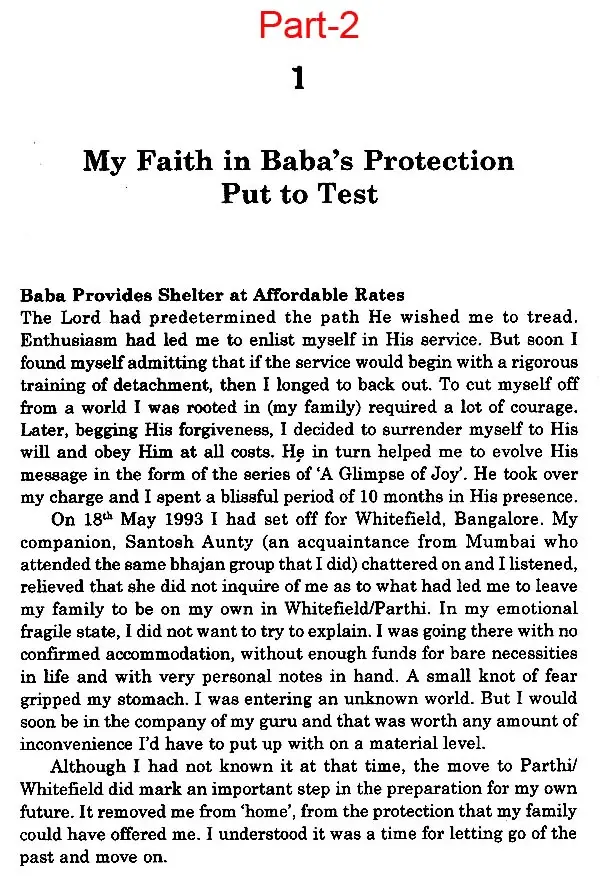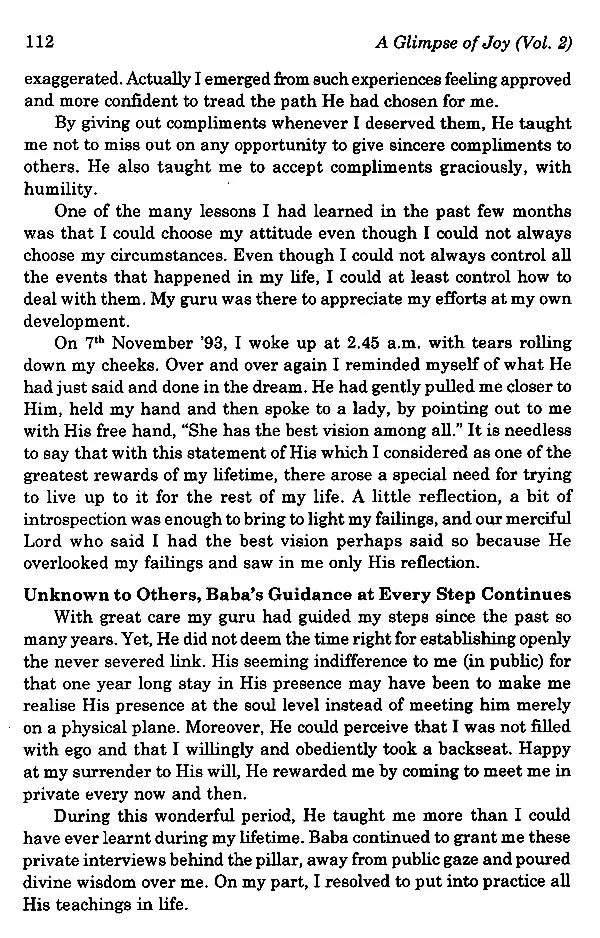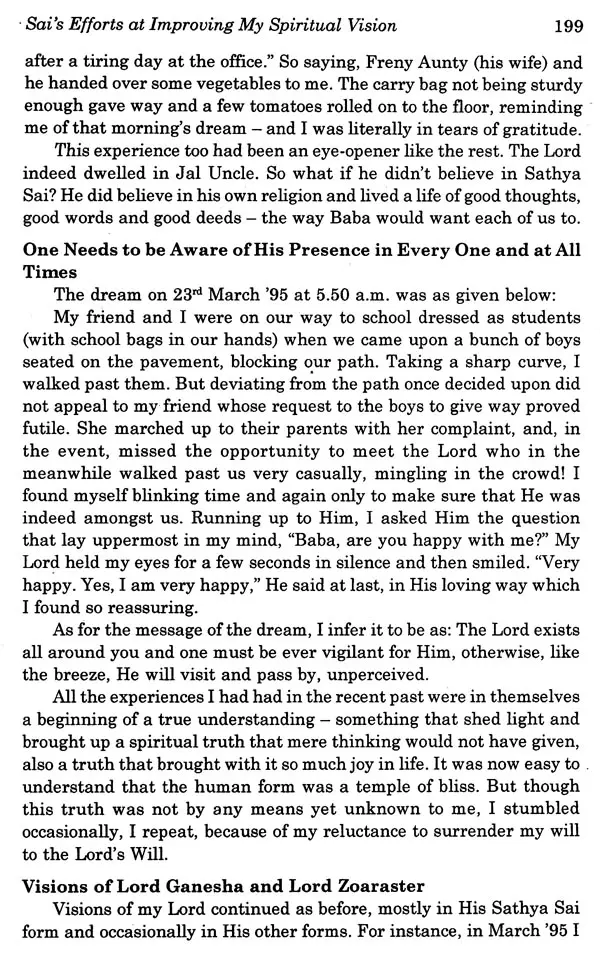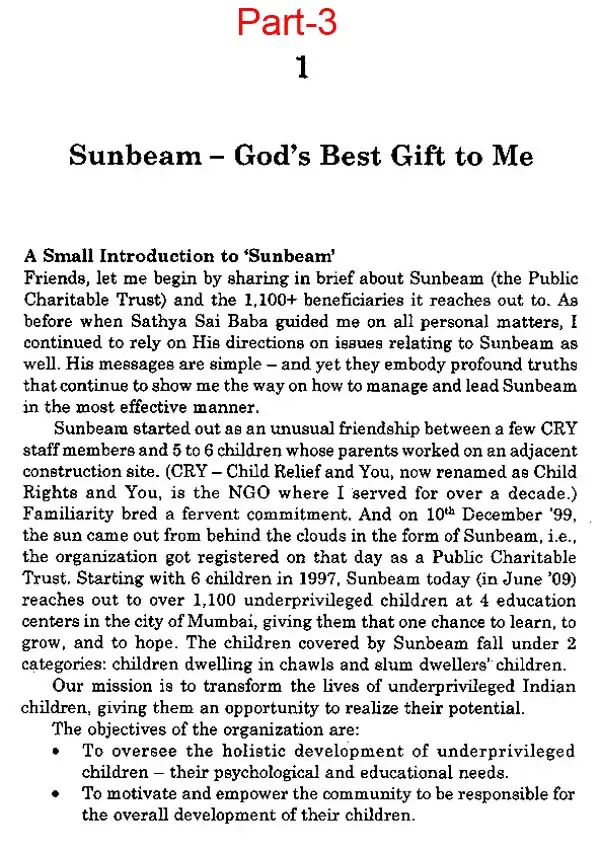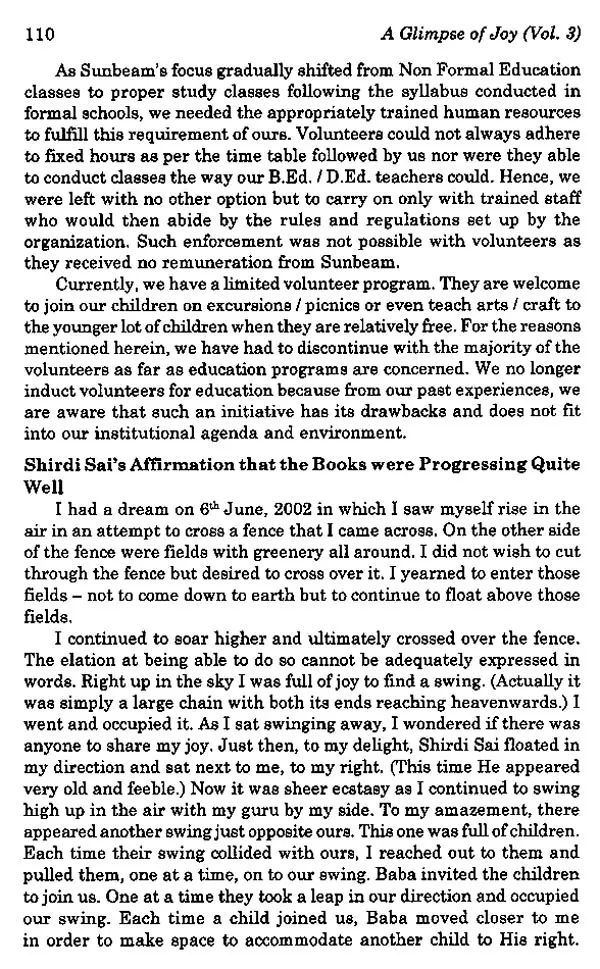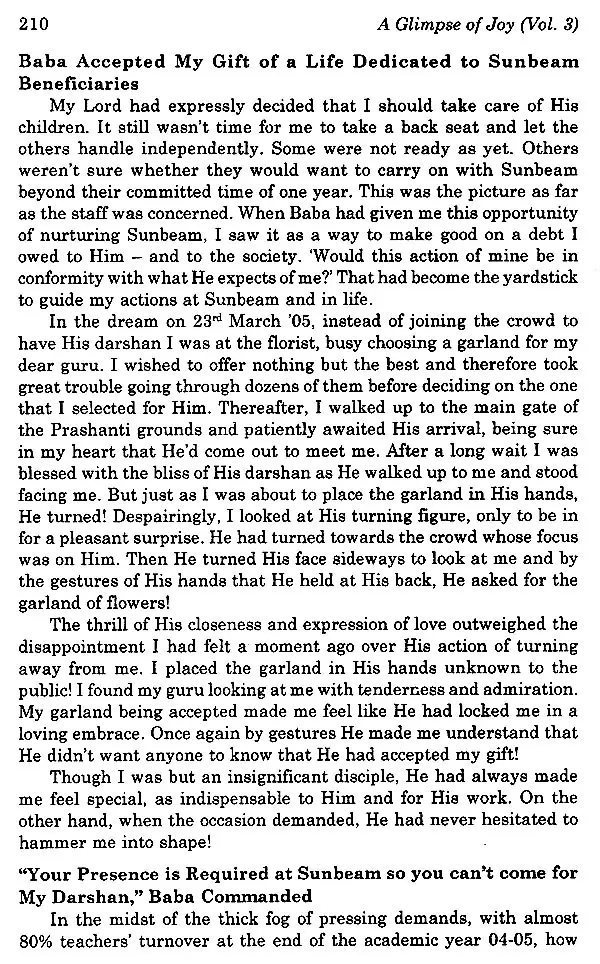 ---
We Also Recommend