Glory of Thirukkural
$2300

$23.00
Tax included.
Shipping
calculated at checkout.
---
---
Book Specification
Book Description
About the Author
Dr. M. Rajaram is an exceptional IAS officer with a Doctorate Degree in Human Resource Development.
He has been serving in the Government of Tamil Nadu for more than three decades in various responsible assignments.
His research papers have received much acclaim at the National level. His earlier books, to mention a few, Educational Administration, Towards Quality in Education, Who will Bell the Cat?, Elemental Warriors, Food for Thought, Passport for Success, Blossoms in English, The Yellow Line, Towards Better English, Bosses The Good, the Bad and the Ugly, Higher Education-For A Better Tomorrow, Kalvi Poongavil Chinthanai Pookkal, Thamizhin Perumai, etc have been greatly appreciated.
He has brought the English translation of Thirukkural for which Dr.Abdul Kalam, the former President of India, has paid rich tributes.
Introduction
Thirukkural written 2000 years ago, is a treatise par excellence on the 'art of living'. It is a treasure house of worldly knowledge, ethical guidance and wisdom; it is a masterpiece of Tamil literature, one of the highest and purest expressions of human thoughts. It is a synthesis of the best moral teachings of the world. No literary work can ever approach anywhere nearer to the purity of Thirukkural.
Thiruvalluvar pierced atom and injected seven seas into it and compressed it into what we have today as Kural.
Thirukkural is a book of all ages and Thiruvalluvar is an eminent, excellent and exceptional scholar with divine qualities. He belongs not only to Tamil Nadu but also to the whole world, since his profound knowledge and subtle thoughts are universal and acclaimed by men of all faiths.
Many scholars across the globe have eulogized Thiruvalluvar. This book "Glory of Thirukkural" is a garland of tributes paid by such eminent personalities.
A journey through this book will open new vistas of understanding of Thirukkural and Thiruvalluvar.
Foreword
We take pride in bringing out the publication of the book titled "GLORY OF THIRUKURAL" which consists of commendations of the core values in Thirukkural by eminent Tamil savants and scholars across the world. Dr.M.Rajaram, I.A.S., Secretary to Government of Tamilnadu, who has beautifully translated Thirukkural into English a decade ago and hailed by all quarters of Bibliophiles worldwide.
He has been a unique guiding force to bring out this publication fit for a pleasant and purposeful reading. International Institute of Tamil Studies places it on record the sense of gratitude for the best support he has given us in this endeavour.
**Contents and Sample Pages**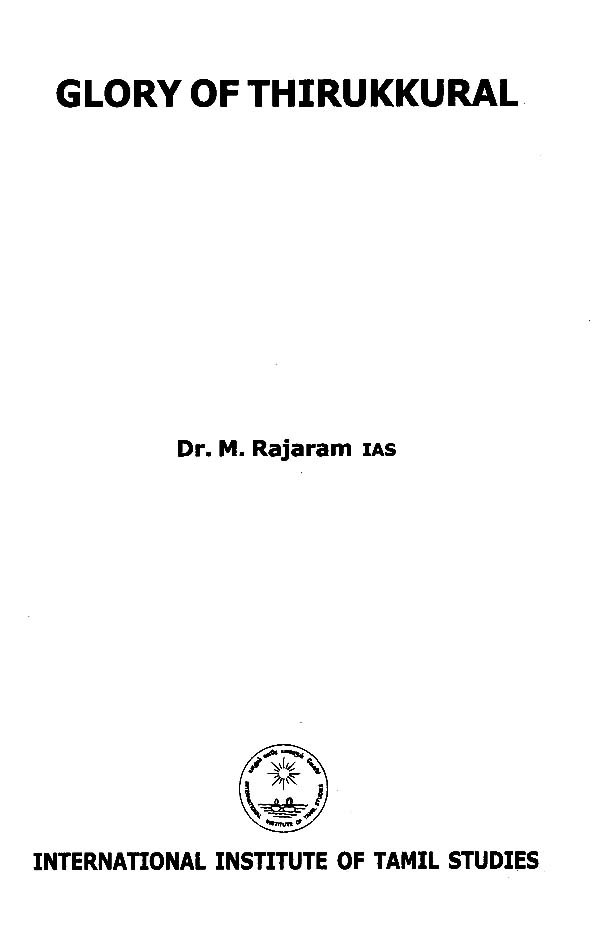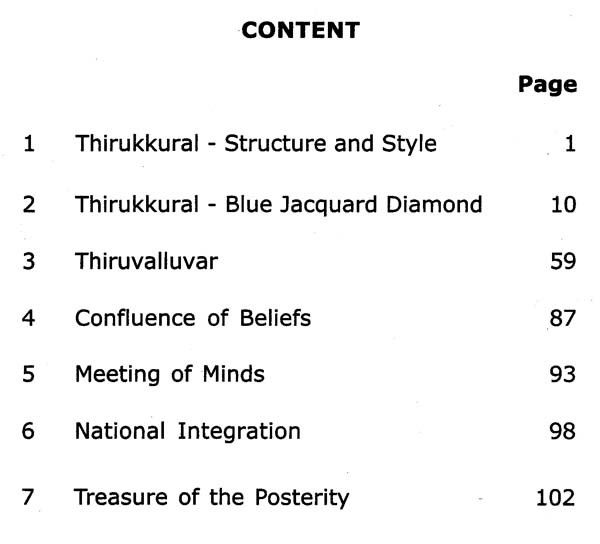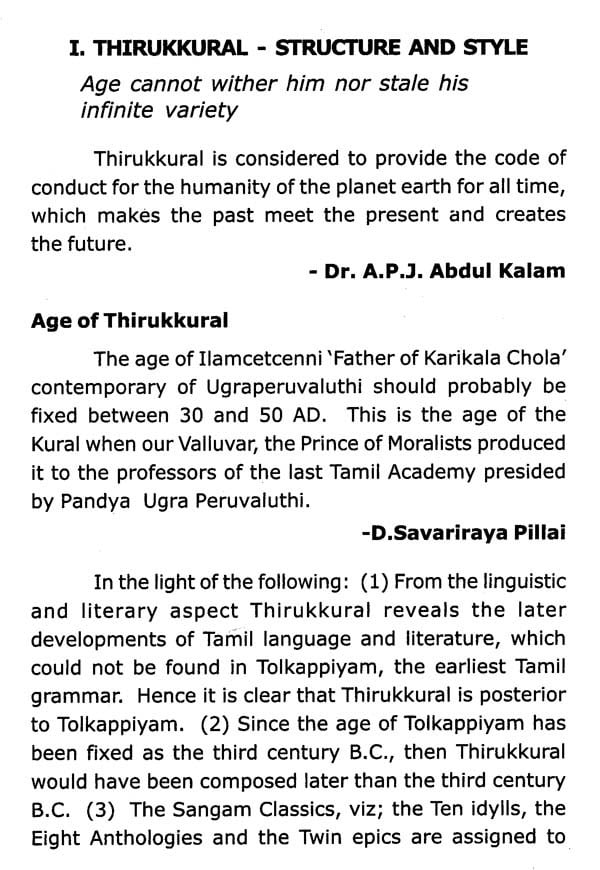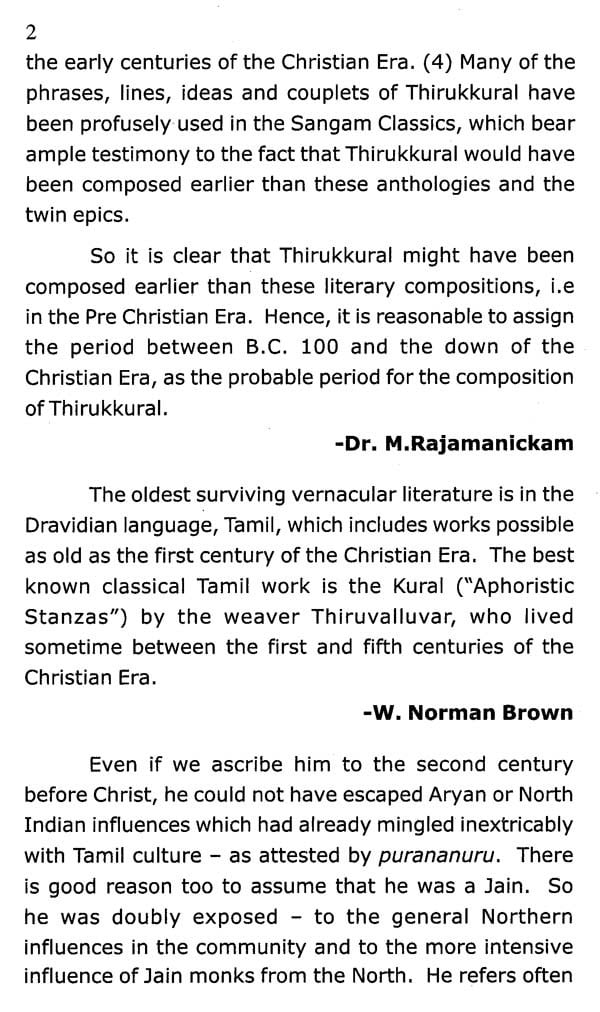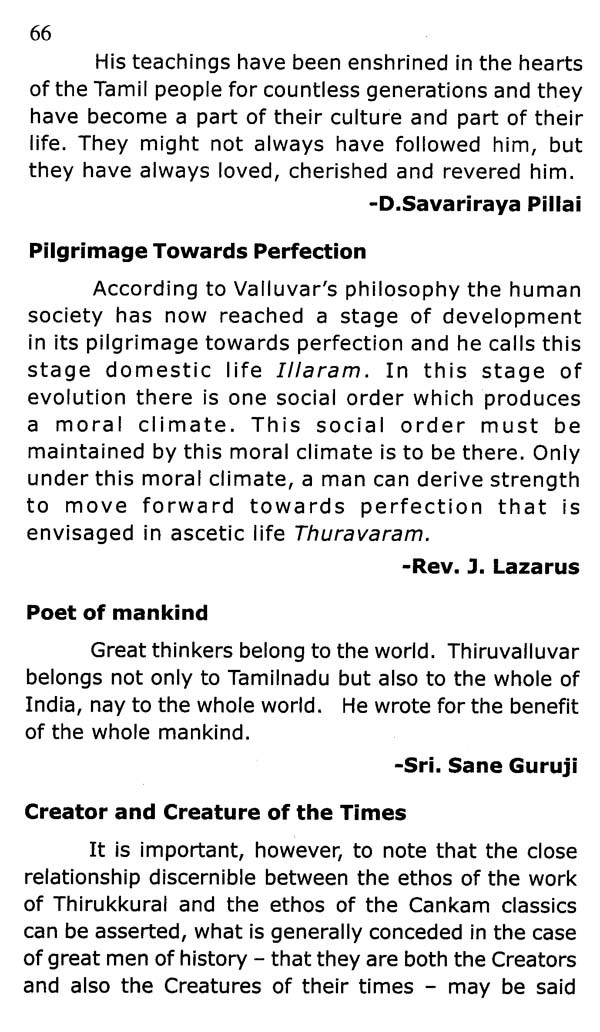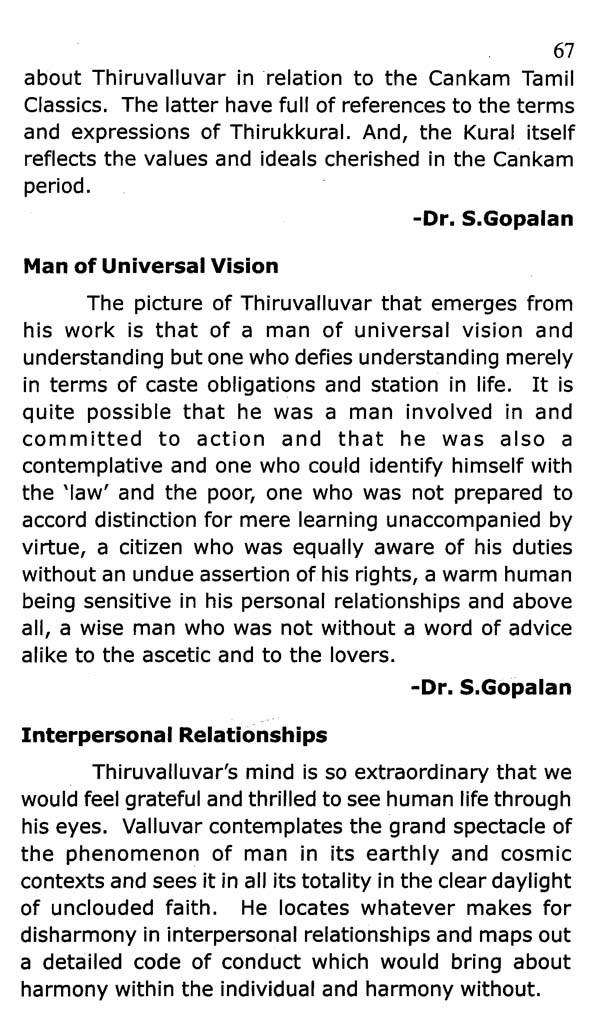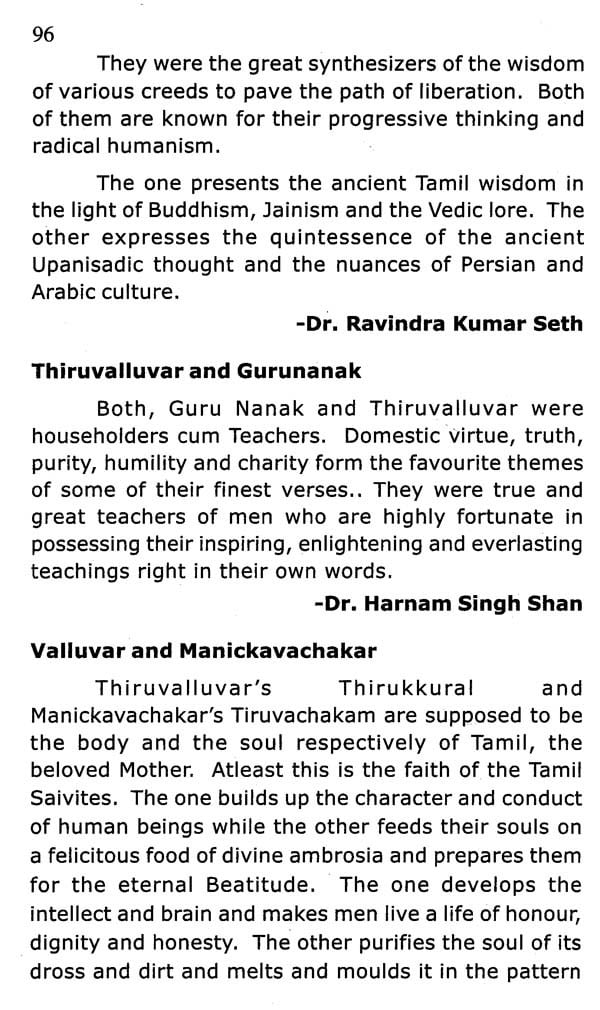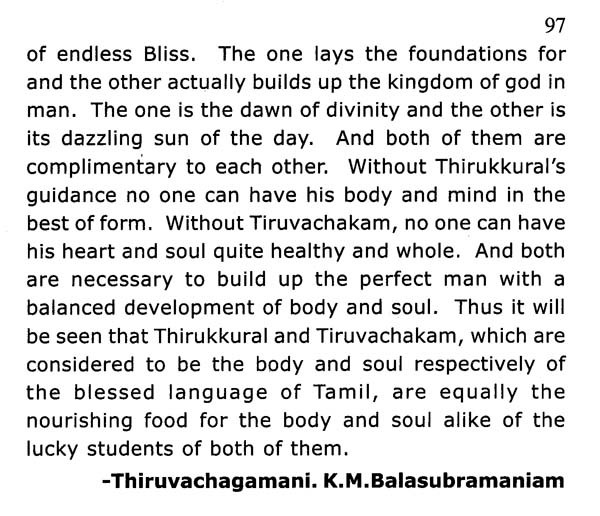 ---
We Also Recommend