Goal Setting Behaviour in School Children (An Old and Rare Book)
$3200

$32.00
Tax included.
Shipping
calculated at checkout.
---
---
Book Specification
Book Description
Preface
Goal setting has been regarded as a vital phenomenon in the industrial sphere, indispensable for performance and output and behaviour modification programs. Seeing its pervasive effect in general and its use in the school setting abroad, it should have had its impact in our Indian school populace too, but this is sadly lacking.
A humble, broad based exploratory attempt is made here to understand this process amongst our school girls.
An observed, goal setting has innumerable attributes: causal process, motivational, cognitive and effective which can be broadly categorised as socio-cultural, environmental, physiological and psychological. The factors of achievement, feedback, success, failure, risk taking have been found important for the present and future goal setting behaviour of children. The school leaving child takes clues from her past and present environment to decide her future. Consciously, purposely striving for achievement she has to set her next goal towards self-reliance and certain humanistic ideals. Thus the aspirational level tends to be related to the strategies adopted in setting and achieving their goals and actual performance level.
Goal setting behaviour is of primary importance in an educational set up where goals are imposed on the children rather than attempts made on helping them to learn to set their own goals. The skills involved in the interpreting and diagnosing of goal setting behaviour process will offer better utilization of human potential and educational resources aiming at advancement of knowledge. An overall development of the child is achieved as individual's goal setting promotes self-enhancement, self-control, promotes condusive environment to learning, better living and changing of negative self defeating attitudes.
**Contents and Sample Pages**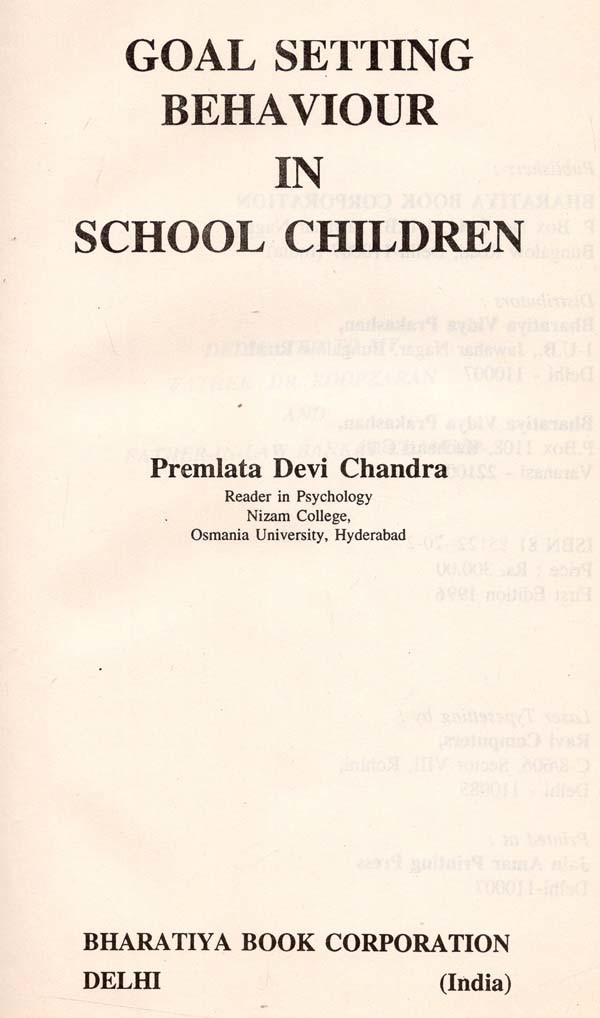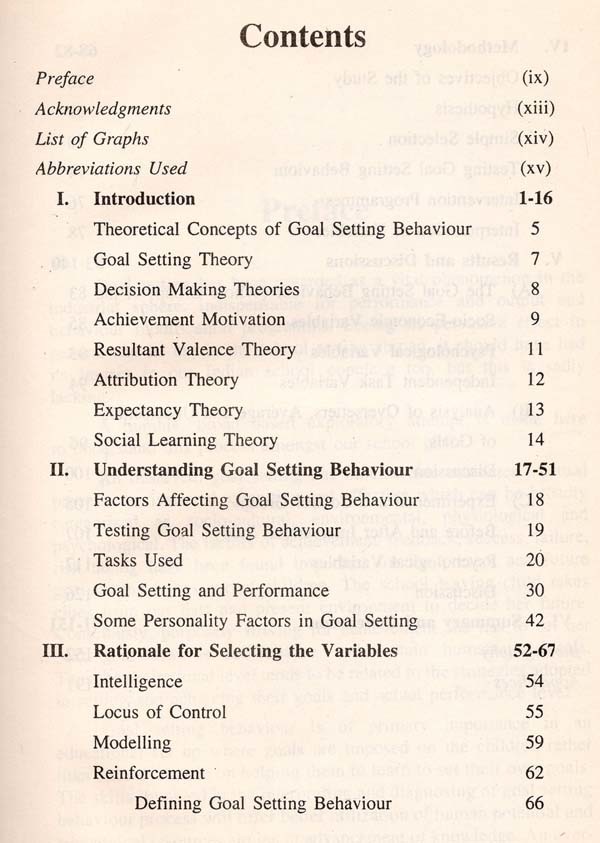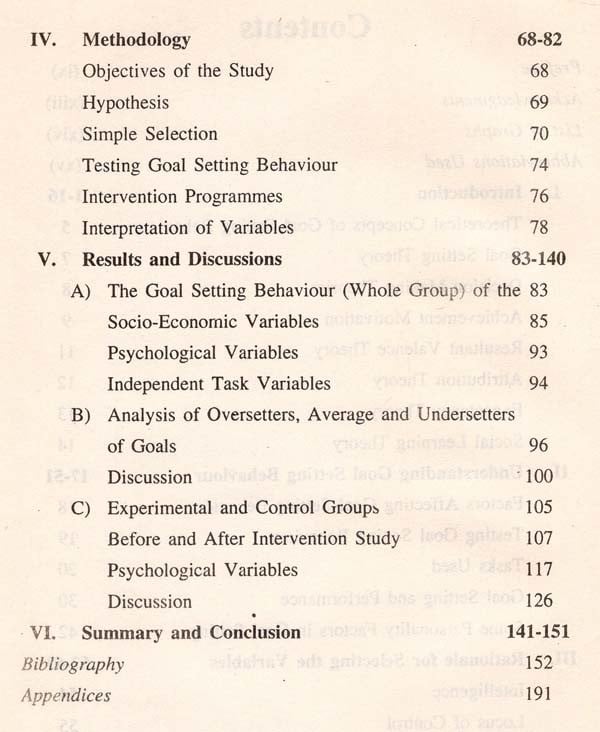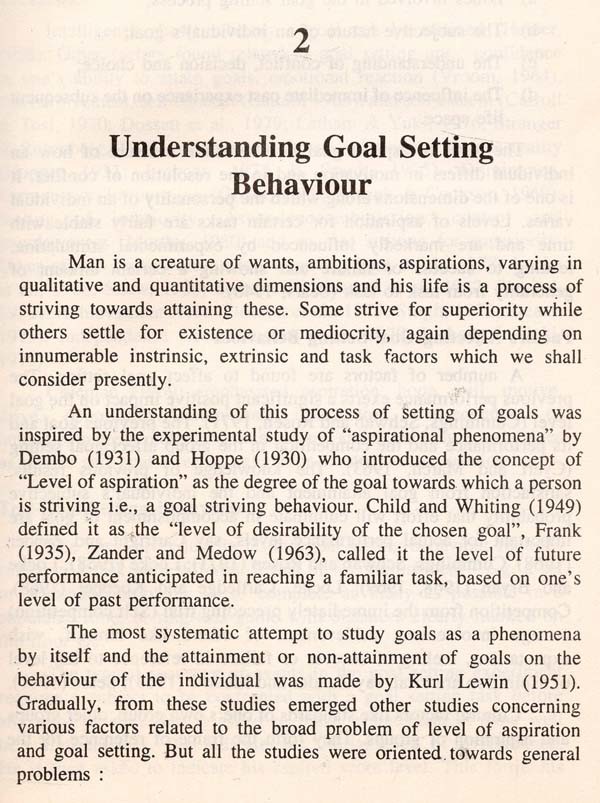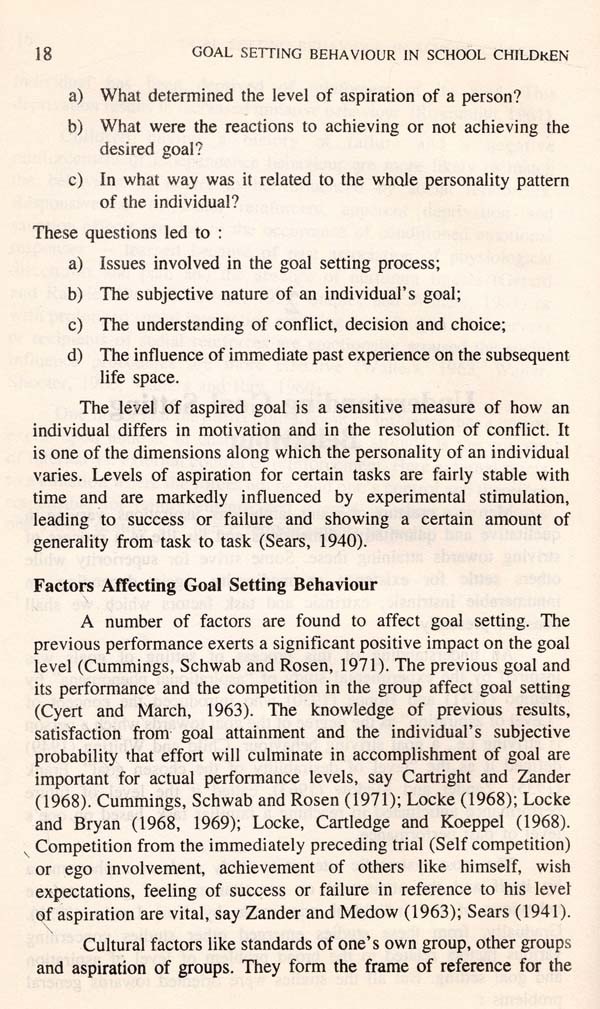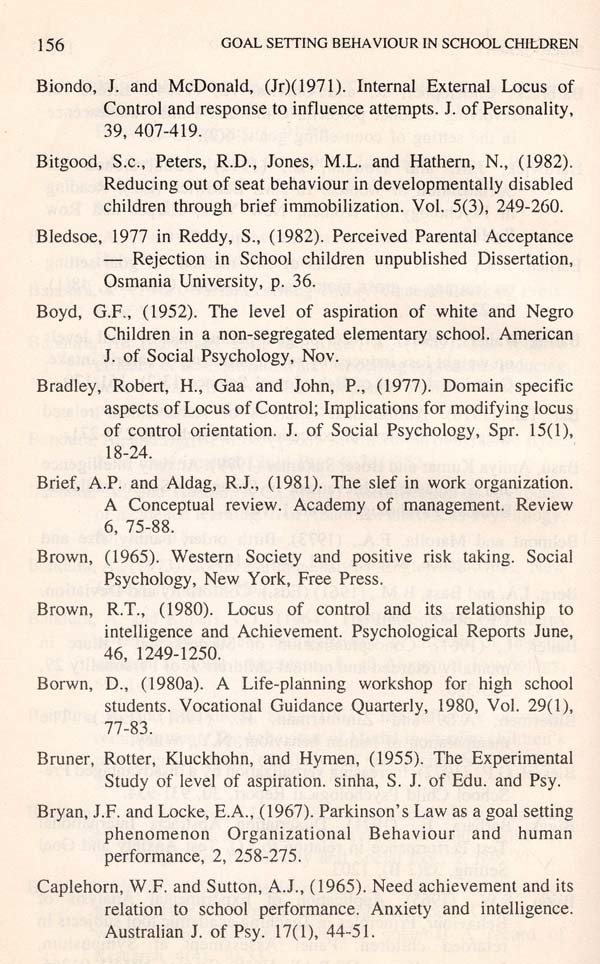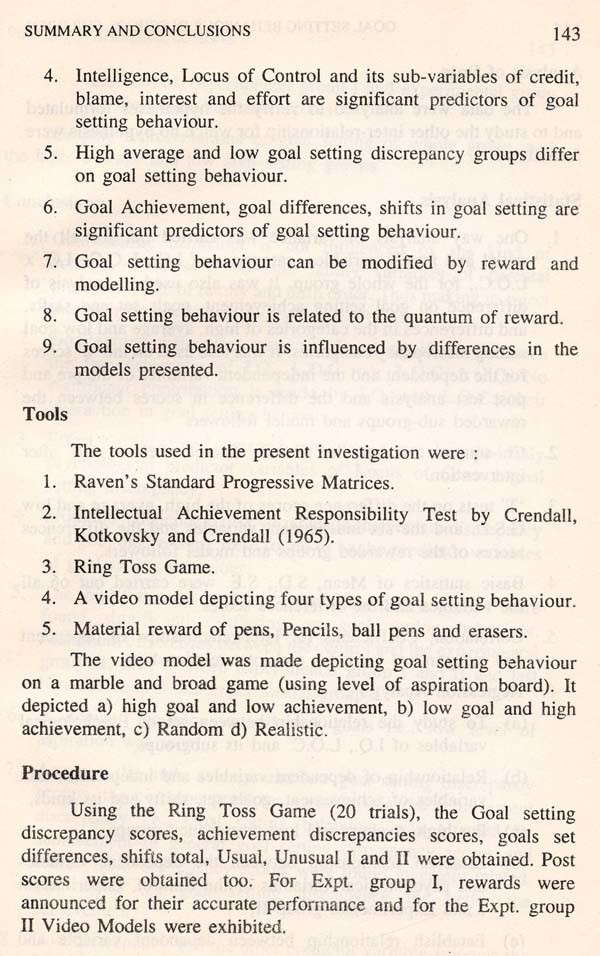 ---
We Also Recommend