गुरुशिष्यसंवाद: अप्पयशिवाचार्यविरचितः- Guru Shishya Samvada: A Work on Anubhavadavaita
$3600

$36.00
Tax included.
Shipping
calculated at checkout.
---
---
Book Specification
Book Description
About the Book
Gurusisyasamvada is a work on Anubhavadvaita or practical non-dualism. It is authored by Appayasivacārya, a staunch advocate of Upanisadic ideas in 18th century. The work is in the style of dialogue between Guru and Sisya. This form is very well known in sastric literature of India.
Anubhavadvaita is based on spiritual experiences as well as the verbal testimony, the author claims. The style of the work is very simple and free from unnecessary sastric jargon. The author shows cleverness in analysis of Upanisadic sentences. The work is edited depending on the text of a manuscript preserved at ORI, Mysore. An introduction in both Samskrṛta and English is given. Foot notes are provided wherever the necessity demands. Indices of quotations, works, theories, arguments and contenders are appended at the end of the work.
Foreword
The aim of publication of the present work Gurusinyasamvada ed. by Sri S.Jagannatha is to bring to light the Vedantic ideas of Post Sankara period documented in Neo-Upanisads. Appaya Aivacārya, author of this work, flourished in 18th century at Tamilunaḍu belongs to the lineage of the famous Appayyadikṣita who was a versatile writer of sound scholarship in all the branches of Sanskrit literature. About 100 philosophical treatises written by Appayaśivacārya are preserved in Karnataka and Tamilunaḍu. Unfortunately, most of his works are remained still in manuscript form, without any recognition from the scholars. Now the credit of editing of the work Gurusisya samvada goes to Sri S.Jagannatha, a scholar of ORI, Mysore. This is the serial no. 202 among the publications of this century old institute of Mysore University.
**Contents and Sample Pages**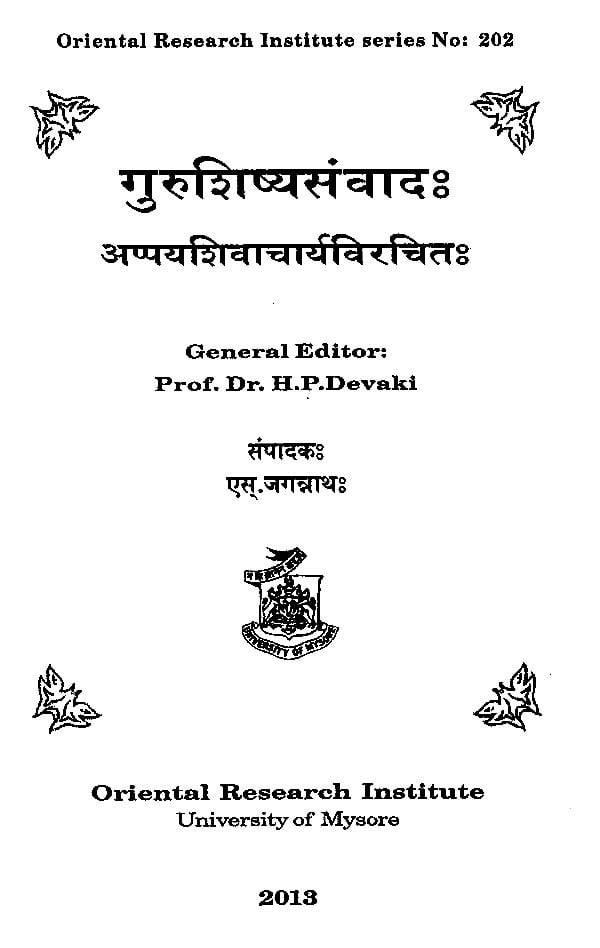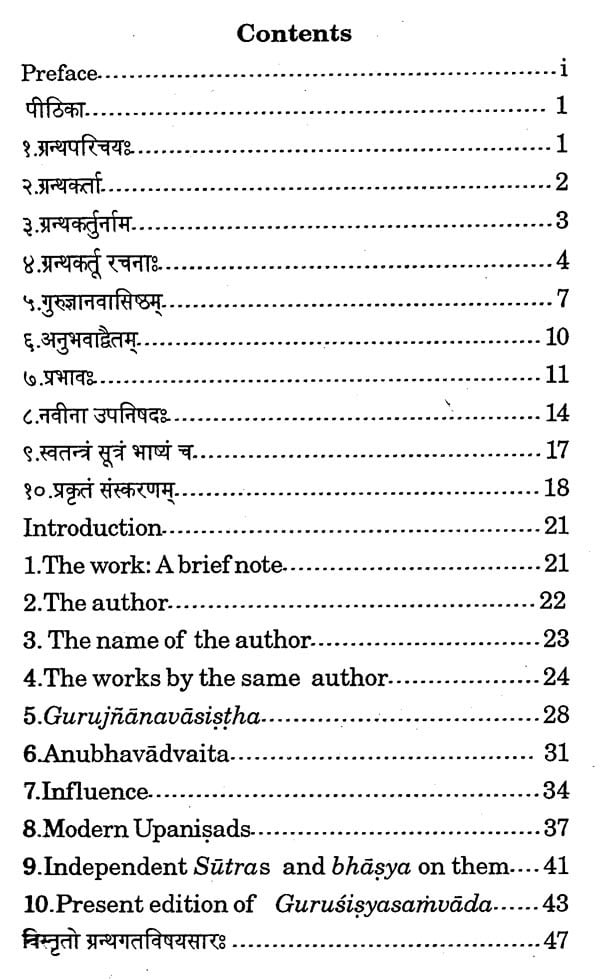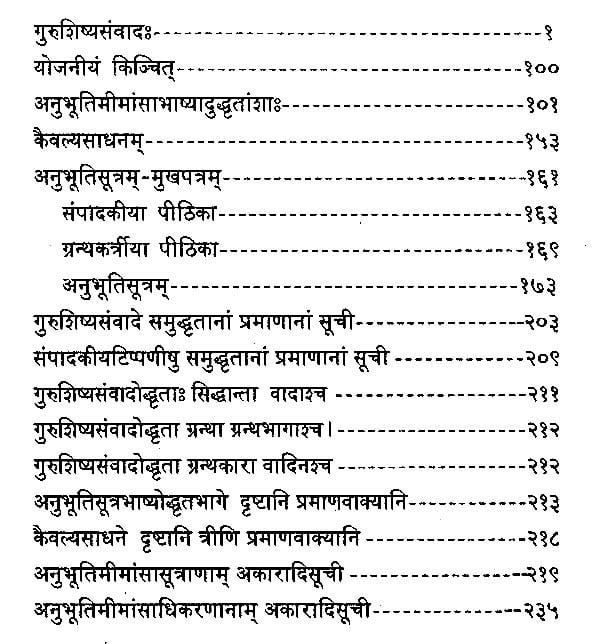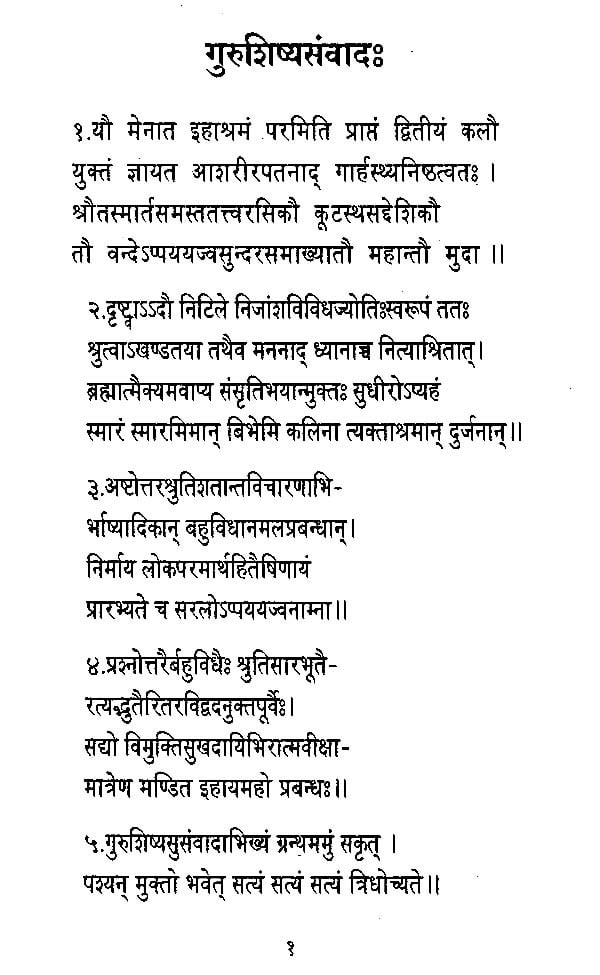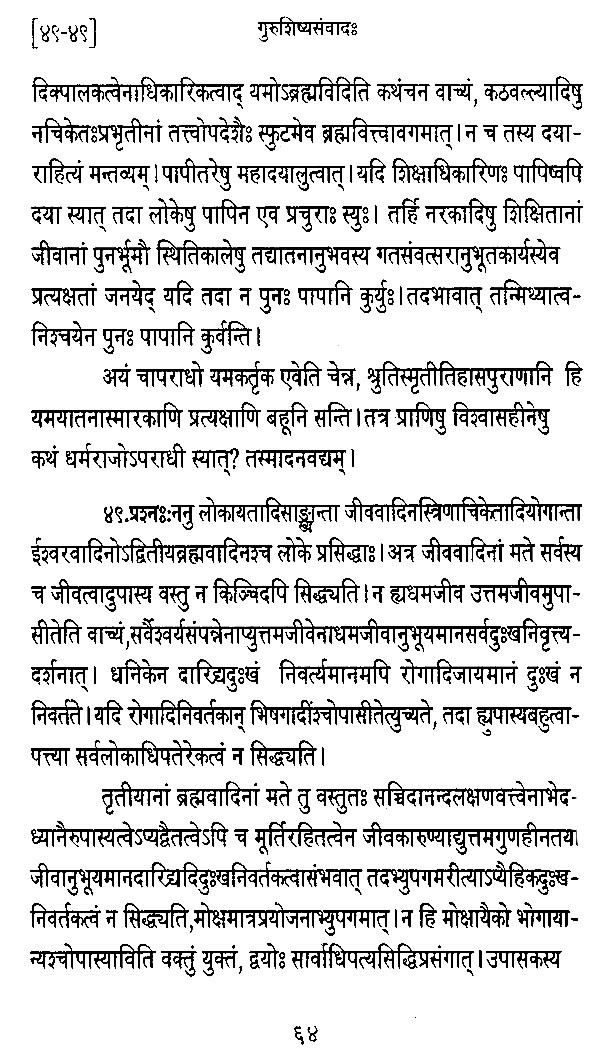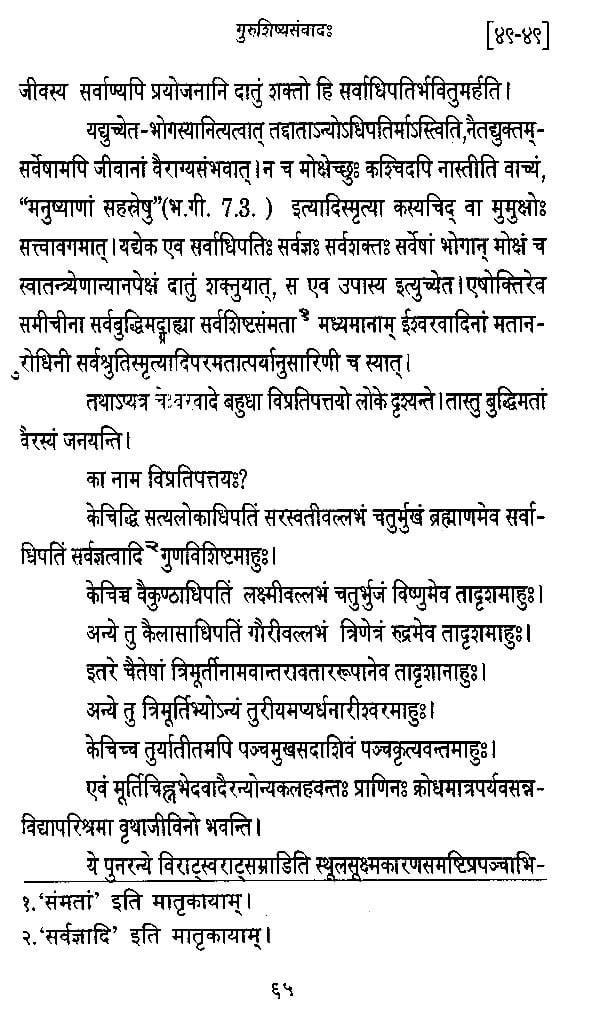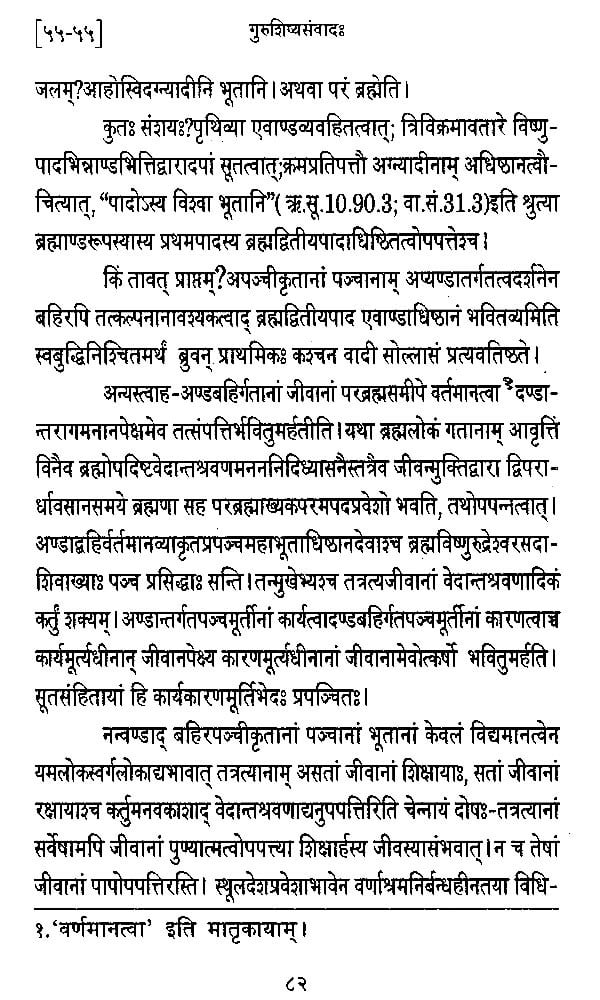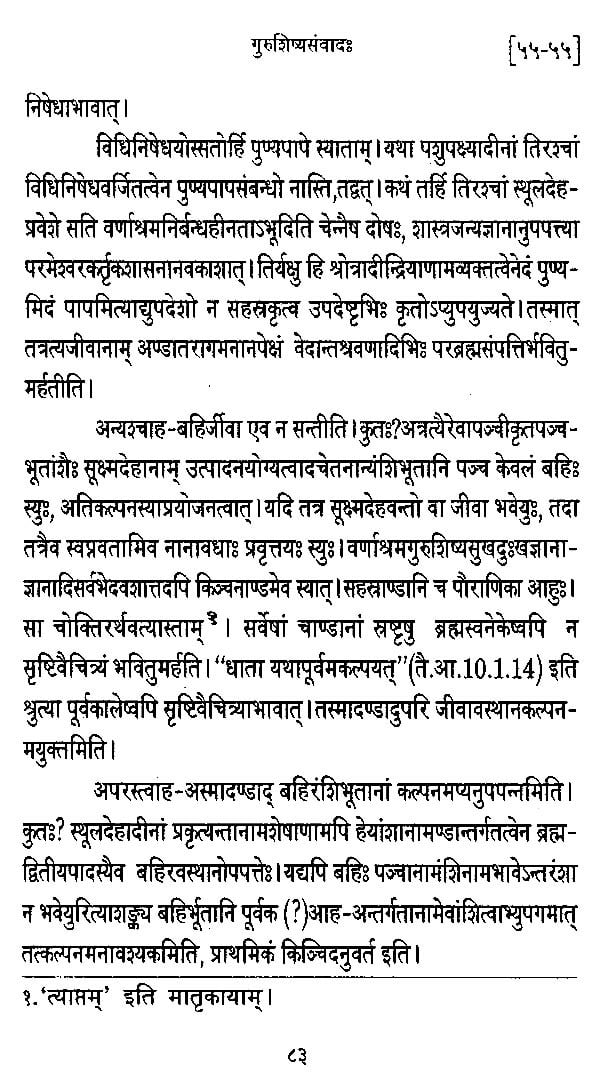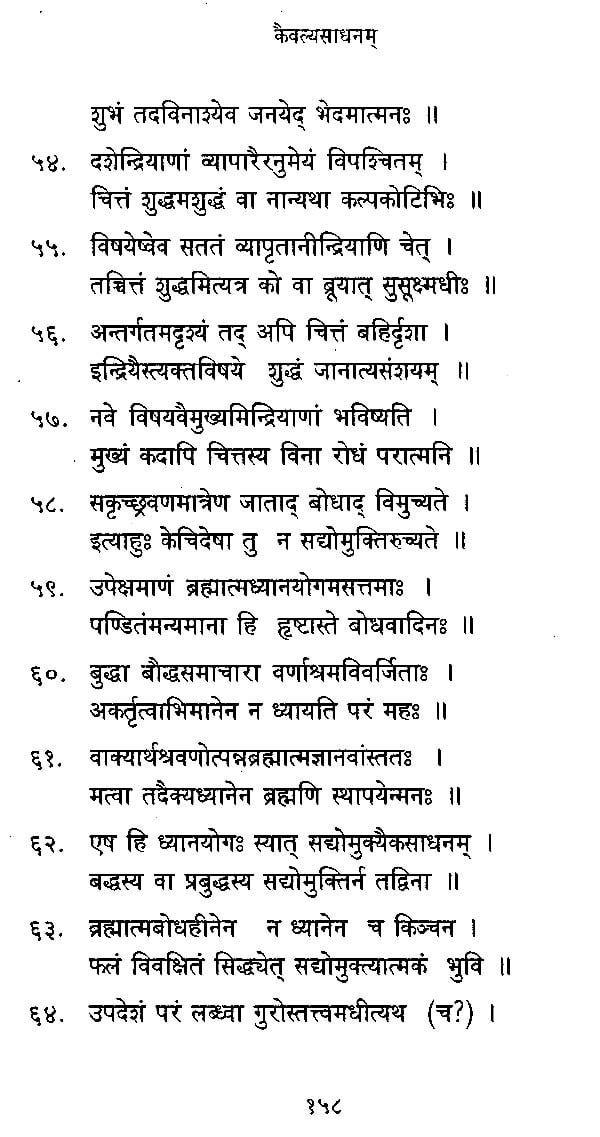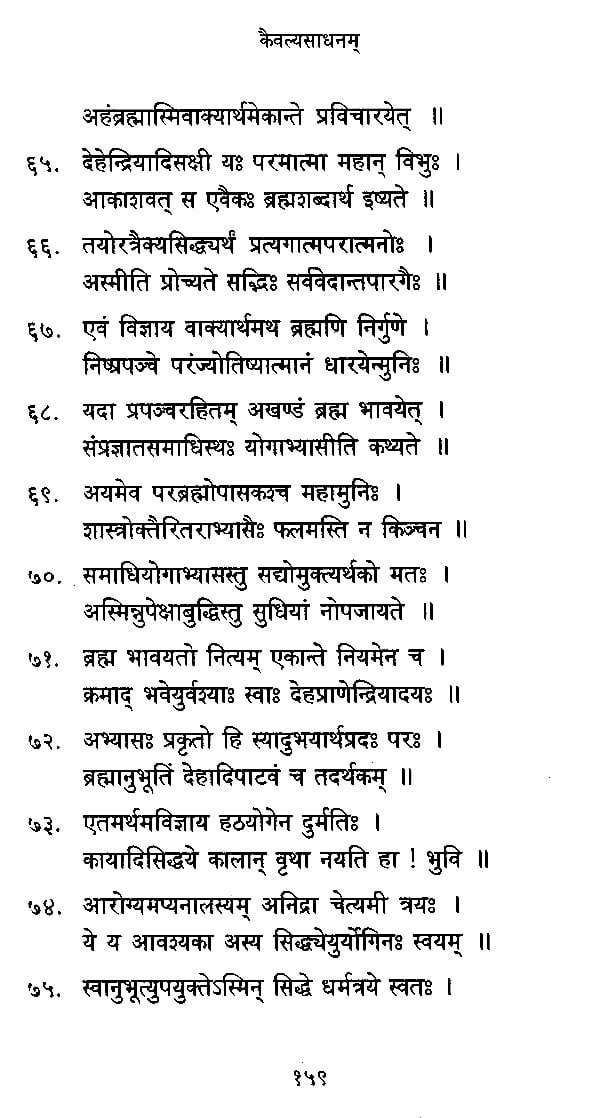 ---
We Also Recommend