Healthcare Seeking Trends in Ayurveda - A CCRAS Parspective
$2640

$26.40
Tax included.
Shipping
calculated at checkout.
---
---
Book Specification
Book Description
Preface
The health care system in India is very unique as various indigenous systems like Ayurveda, Yoga, Siddha and different forms of medical systems from other countries like Homoeopathy and Unani are widely accepted and practiced parallel to allopathic system of medicine. In India, most of the people belonging to different strata of society, primarily in rural areas, resort to the practices of Indian systems of medicine for improving their health. Due to its countrywide presence, easy availability, affordability and safety, Traditional systems have survived through centuries. It is not only an Indian situation but in many foreign countries increasing number of people adopts complementary or alternative medicine approaches to meet their personal health problems. There are many factors that influence health and health care seeking behavior of a person. Although many of these factors are similar across populations, exactly how they influence the health seeking behavior is often unique to a population. The review of literature and evidence demonstrate that the decision to engage with a particular medical system is influenced by a variety of socio-economic variables, sex, age, social status, type of illness, access to services and perceived quality of the service.
The Central Council for Research in Ayurvedic Sciences (CCRAS) under the Ministry of AYUSH, Govt. of India is providing comprehensive patient care for last more than three decades in addition to its research activities. The CCRAS presently has thirty peripheral Institutes, spread all over India with various mandate related to Ayurveda and allied sciences. Ever since its inception, outcome of all the activities of CCRAS are published in its annual reports.
This document is an attempt to present the data on healthcare seeking behavior of the patients attending CCRAS units for various illnesses. The data available in our annual reports of 24 Institutes from year 2009-10 to 2011-12 have been analyzed by using appropriate scientific methods and presented in this document by a team of committed officers. The document demonstrates age wise, gender wise data of about 62 lakh patients distributed in six geographical zones of India. However, this sample size may not represent the entire population of India because the CCRAS units attract patients on the basis of their specific research mandate. Moreover, majority of CCRAS clinical Units are located in major cities only.
This is a first ever effort to publish a twenty two year National level data of huge number of patients attending Ayurveda health care delivery set up. I hope this document will be useful to the policy makers, health authorities, researchers, practitioners, academicians, social scientists, students and other interested readers.
The Council places on record the services rendered by Dr. Sawan, Dr. Manjula, Dr. Deepti Unnithan, Ms. Gunjeeta, Sh. Naveen, Sh. Ajay, Sh. Sandeep and Sh. Pradeep. I congratulate all the officers and staff of the CCRAS who have immensely contributed in publishing this technical report.
Introduction
The Central Council for Research in Ayurvedic Sciences (CCRAS) under the Ministry of AYUSH, an apex body to Govt. of India, was established in March 1978 after reorganization of Central Council for Research in Indian Medicine & Homoeopathy for the formulation, coordination and development of research in Ayurveda on scientific lines. The Council has been executing its research programmes with a network of 30 peripheral Institutes/Centers/Units with the headquarters in Delhi responsible for coordination, monitoring and supervision of research activities. The broad areas of Research of CCRAS comprise:
✓ Medicinal Plant Research (Medico-ethno botanical survey, Cultivation, Pharmacognosy),
✓ Drug standardization Research
✓ Pharmacology Research (Pre clinical Safety/Toxicity and Biological Activity Studies)
✓ Clinical Research
✓ Literary Research and Documentation.
✓ Extension activities including Tribal Health Care Research, Health Care Services, Information, Education and Communication (IEC) etc.
Presently CCRAS caters to a large number of general patients through its 24 clinical units. Among the population attending out-patient department, suitable patients are enrolled in various research projects assigned to that particular Institute. Rest is given the essential medicines and advice. The researcher's document selected parameters of all the patients attending their set up. Such documentation is compiled and essentially published in the Council's annual report each year.
The AYUSH (Ayurveda, Yoga & Naturopathy, Unani, Siddha and Homoeopathy) systems have age-old acceptance in the communities in India and in most places they form the first line of treatment in case of common ailments. AYUSH are officially recognized systems of medicine and have been integrated into the National health delivery system. Of these, Ayurveda is the most ancient medical system with an impressive record of safety and efficacy (Department of AYUSH 2008).
The major groups in healthcare in the country are public health sector and private health sector. The public health sector consists of the central government, state government, municipal and local level bodies. Health is a state responsibility, however the central government does contribute in a substantial manner through grants and centrally sponsored health programs/schemes. There are other ministries and departments of the government such as defense, railways, police, ports and mines who have their own health services institutions for their personnel. For the organized sector employee's (public and private) the provision is made for health services through the Employee's State Insurance Scheme (ESIS).
The private health sector consists of the 'not-for-profit' and the 'for-profit' health sectors. The not-for-profit health sector includes various health services provided by non government organizations (NGO's), charitable institutions, missions, trusts, etc. Health care in the for-profit health sector consists of various types of practitioners and institutions. The Ayurvedic doctors provide their services through both these public and private health sectors. The medicines are dispensed in either dispensary attached to the clinic or the hospital by the outside pharmacies through the prescriptions. Ayurvedic procedures like Panchakarma and Ksharasutra are also practiced through the specialty centers established at different levels.
Like mainstream medicine, education, practice, manufacturing and sale of medicines related to AYUSH are also regulated in the country by Acts and Rules.
Making healthcare affordable and accessible for all its citizens is one of the key focus areas of the country today. In view of the potential of Indian systems of medicine, impetus is given for the mainstreaming of AYUSH at all levels of health care delivery system. The National Health Policy of 1983, National population policy 2000 and National policy on ISM&H -2002 envisaged mainstreaming of AYUSH with the modern system of medicine. The AYUSH is formally institutionalized as far as education and service delivery is concerned. The mainstreaming started with Central Government Health Scheme (CGHS) and Central Government started making significant investments to improve the infrastructure and delivery mechanism jointly with the state governments, who will act as the primary implementer through National Rural Health Mission (NRHM 2005). This strategy envisaged under National Rural Health Mission has improved the outreach and quality of health delivery in rural areas. (Mohawk 2009-10). Under National Rural Health Mission, AYUSH doctors are recruited and co-located at primary health centers, community health centers and district hospitals level to provide AYUSH services so as to make it more accessible to the public. AYUSH doctors and staff are playing supportive roles in many National programmes.
Evidences suggest that the most prevalent users of Traditional Medicine (TM) are individuals who have incurable, none-life-threatening conditions that may be chronic. The second largest groups of users are those struggling with chronic, potentially life-threatening diseases such as cancer and HIV/AIDS. Both groups turn to TM for a variety of reasons, such as to improve immunity, to increase quality of life, to cope with side effects of conventional therapies (Rachel Power, et al. 2002). Several other studies and surveys across India also substantiate these facts. Even though few common and acute conditions like cold, cough etc. are being tackled by TM as house hold remedies or Local Health Traditions, utilization and preference has been evenly distributed for chronic illness (Anonymous 2009).
According to a survey conducted by CCRAS in 12 states across the country on various aspects of health related demography during various periods, 71.34% of the population received Ayurvedic treatment, 24.67% Allopathic, 2.33% with others, i.e., with folk medicines, 1.65% with Homeopathy and 0.01% with Siddha System (CCRAS 1987). A survey of Ayurvedic institutions in Delhi reported that people turn to Ayurveda for several chronic ailments, such as skin diseases, gastrointestinal disorders, liver diseases, arthritis, gynecological problems and some acute ailments (V. Sujatha 2011).
Book's Contents and Sample Pages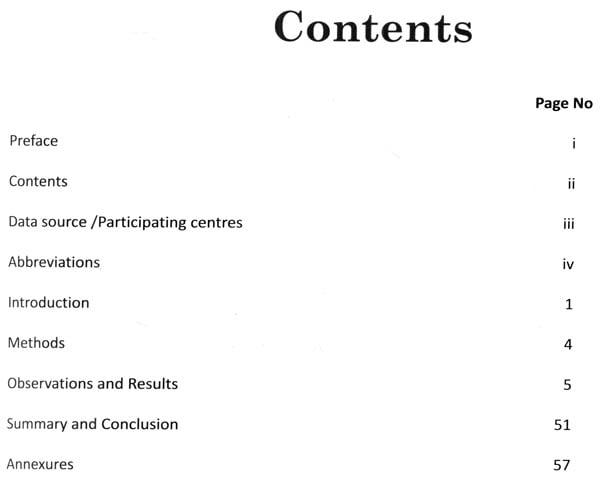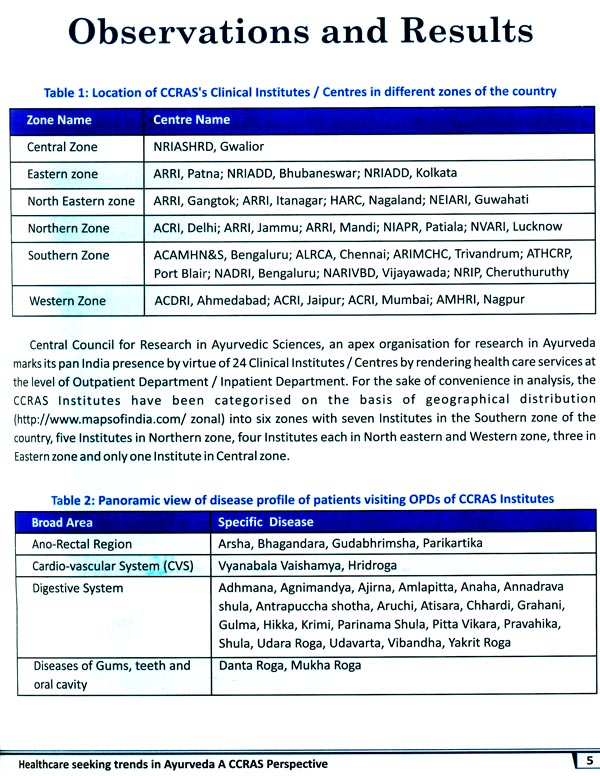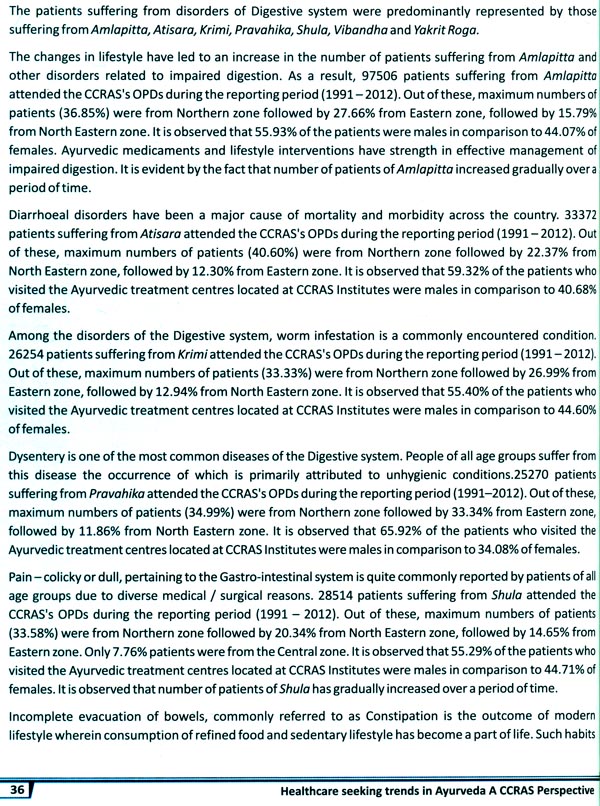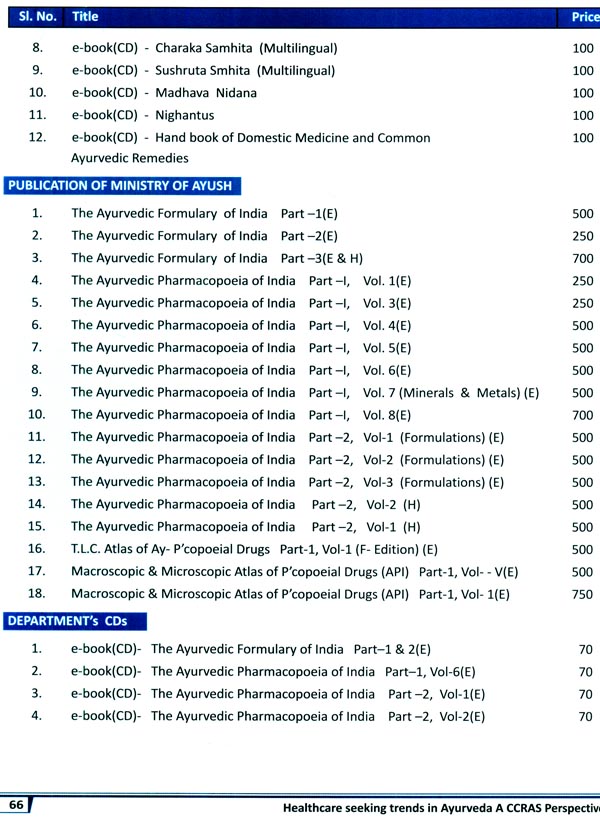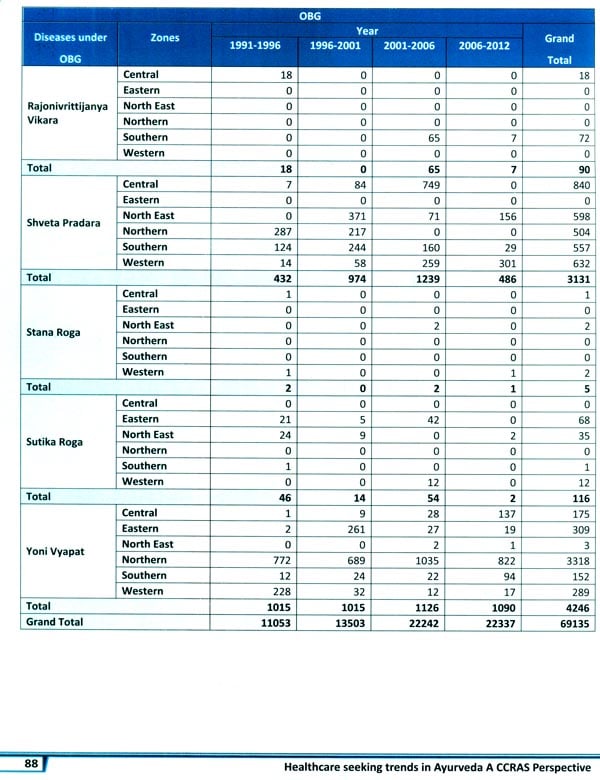 ---
We Also Recommend