Hijam Irawat Singh- Makers of Indian Literature
$2000

$20.00
Tax included.
Shipping
calculated at checkout.
---
---
Book Specification
Book Description
Back Of The Book
A multi-faceted genius, Hijam Irawat's literary contribution ranges from poetry to lyrics, from novel to plays, from essays of biography and from travelogue to translation. During those hey-days of romanticism, his unique pen delved deeper into the heart of the wounded psyche caused by discrimination, untouchability, poverty and industrialization all along with the whole system of human exploitation, treating them as something traceable rather than as something to cry or weep about. His creative awareness heralds the dire need for a sea-change in the ordeals and circumstances of working people, thereby making his writing overtly ideological, the border-line that connects politics, literature and common people. Side by side, Irawat remains inevitably a guide to the forward movement of the present humanity. Measuring himself as a man in conflict against the whole exploitative systems of the society, his love and reverence for human dignity heals the psychic dilemmas of the down-trodden.
Preface
A precise introduction to the life and works of Hijam Irawat (1896-1951) has long been overdue. Proper revaluations have been attempted to reveal the greatness of his writing by way of saving the real Irawat. But still, he remains a lesser known poet of Manipur. Until recently, of course, his life was SO misunderstood, maybe for one reason or the other, that his warrant of arrest was withdrawn only in 1998 (some forty-seven years after the death of the author). Again, Irawat's life is so multifarious that his career as a social reformer or as a political leader shall continue unabated. Also, Irawat's literature suffers a lot owing to the lack a close re-reading of his writings. But, of late, different aspects of Irawat's life have come up to the level of a fertile field for inquisitive researchers. Hence the importance of such a bare outline.
**Contents and Sample Pages**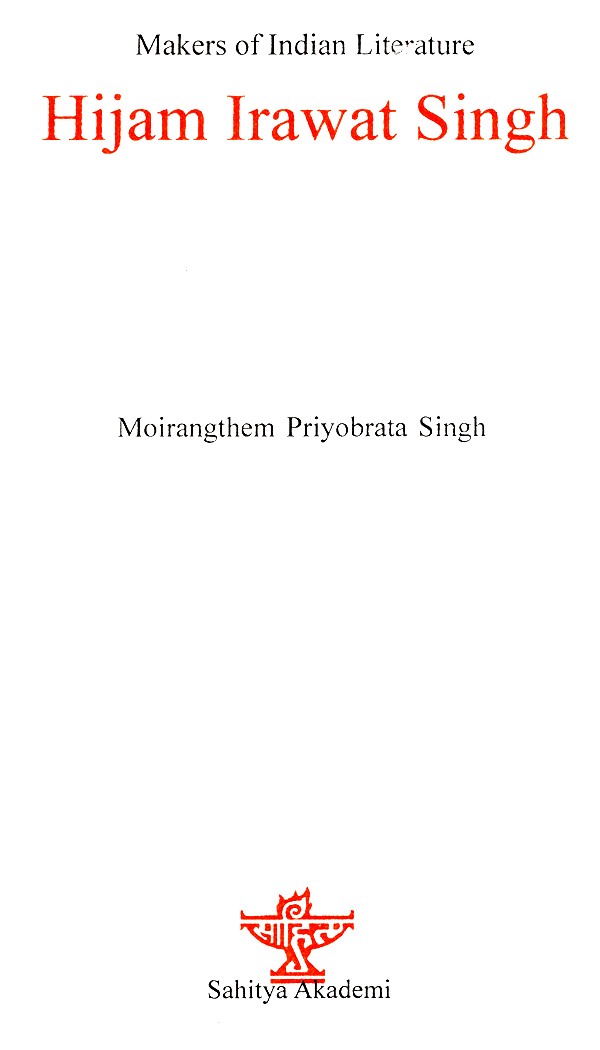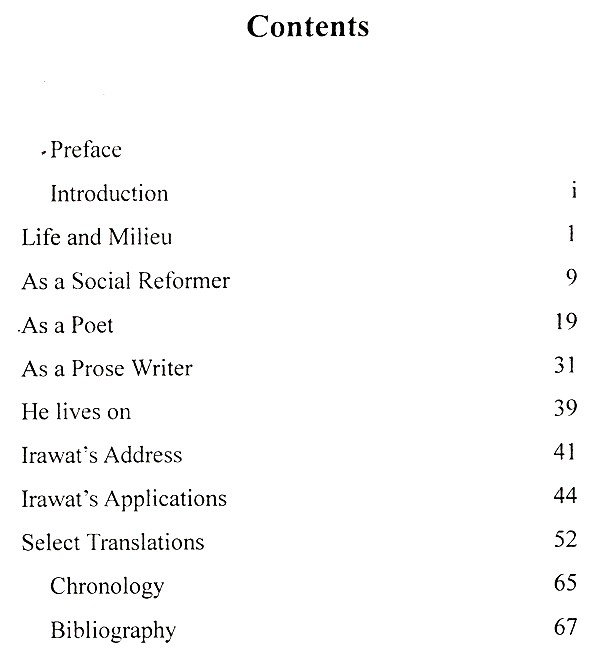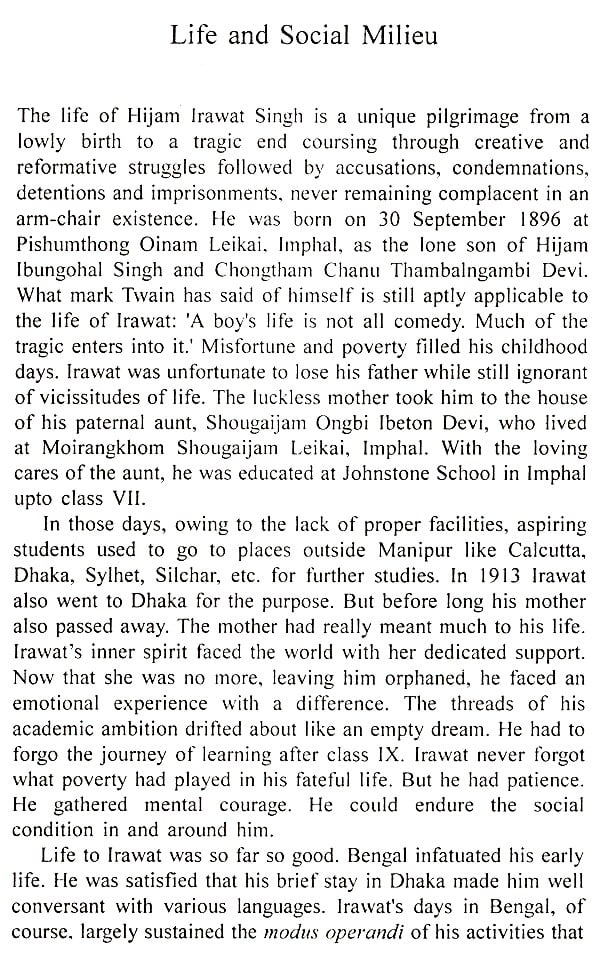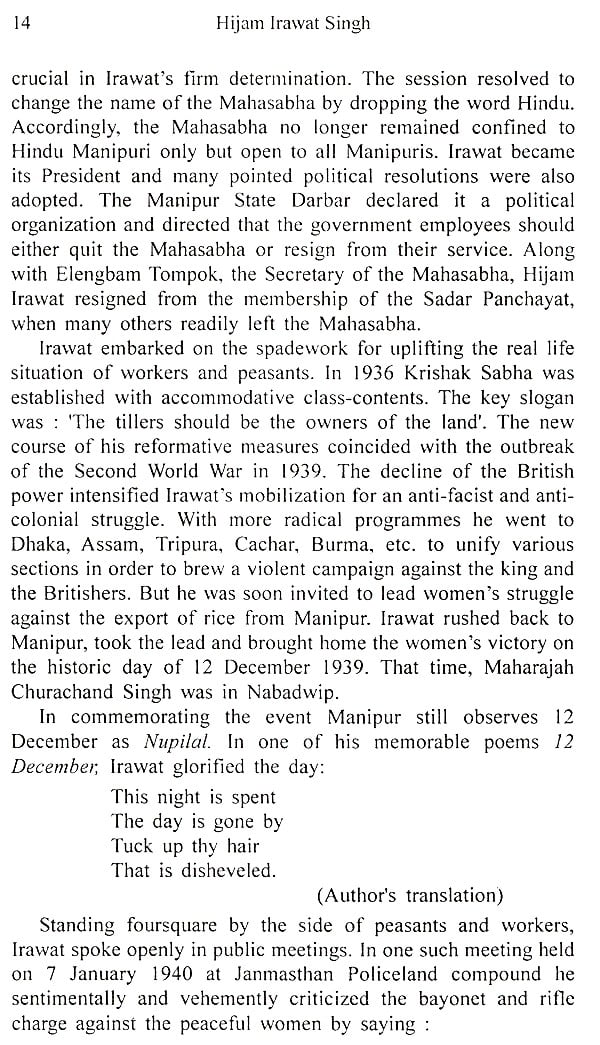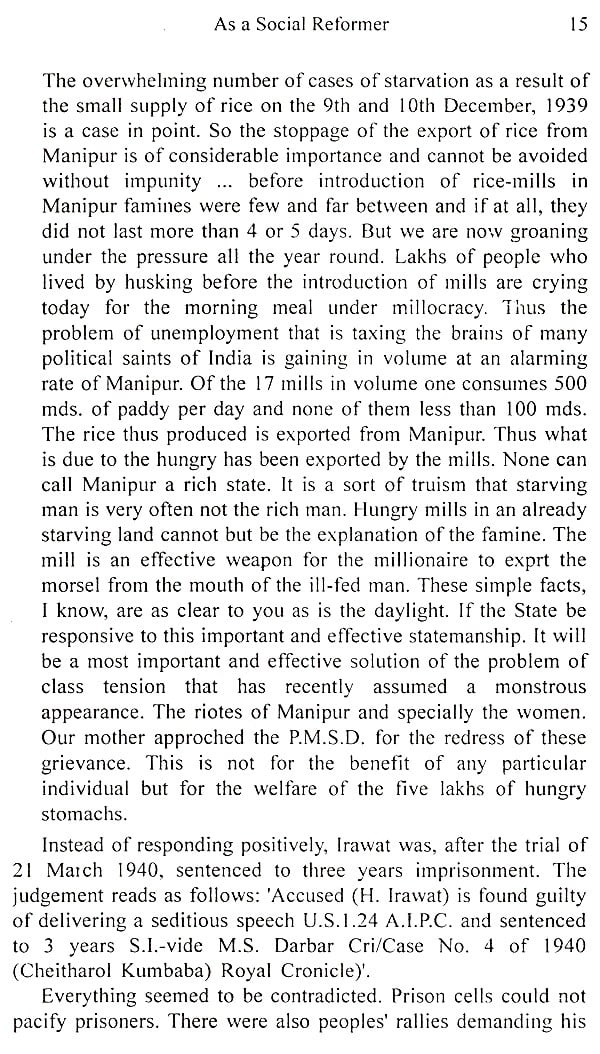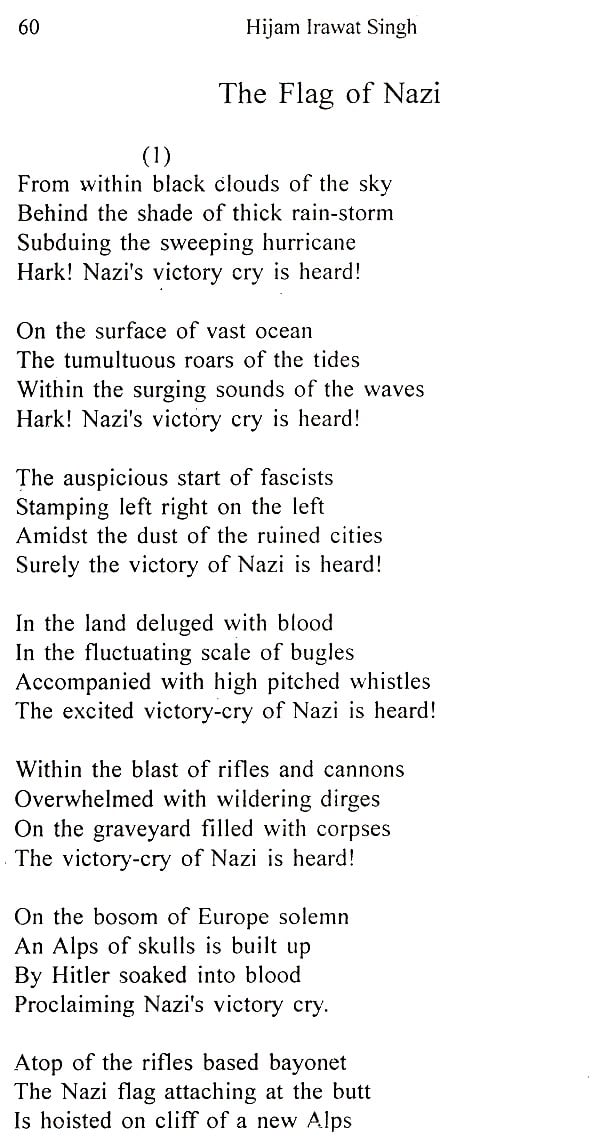 ---
We Also Recommend