Hindu Social Life in Northern India Under the Mughals- 1526-1707
$3360

$33.60
Tax included.
Shipping
calculated at checkout.
---
---
Book Specification
| | |
| --- | --- |
| Item Code: | AZE540 |
| Author: | Sanjay Sinha |
| Publisher: | B.R. Publishing Corporation |
| Language: | ENGLISH |
| Edition: | 2014 |
| ISBN: | 9789350501283 |
| Pages: | 198 |
| Cover: | HARDCOVER |
| Other Details | 9.00x6.00 |
| Weight | 350 gm |
Book Description
About the Book
The book discusses Hindu social life of northern India during the Mughal period. Besides using contemporary sources and the writings of the modern established scholars of social life, the book also draws heavily from the writings of Hindu philosophers including Dr. S. Radhakrishnan. Hence, apart from the wide consultation of sources and their clear and critical analysis, the book presents Hindu social life in its own unique way; perhaps the first of its kind. The continuity of the social order and the changes therein during the Mughal period are the main foci of the book.
About the Author
Dr. Sanjay Sinha (b.1961), who has always secured first class from the University of Bihar, Muzaffarpur and has obtained his Ph.D. degree at the University of Bihar, is currently working as the District Sub-Registrar, Sitamarhi, Bihar. He has served in many Central Government and Semi Government departments before joining the services of the Government of Bihar. Dr. Sinha has actively participated in athletics during his student days. He has won several medals at the University, State, Zonal, and National levels. He has also been in the coaching camp of the Indian team to represent India at the Asiad, 1982. He has also written several articles on history, philosophy, and sports. He continues to take keen interest in the sports activities in the State.
Preface
I have been interested in the study of history since my high school days; perhaps my elder sisters who were themselves the students of history, had influence upon me. Though our father Late Prof. (Dr.) Shashi Bhushan Prasad Sinha was a teacher of Philosophy in the B.R.A. Bihar University, Muzaffarpur, Bihar, the subject of study was our choice. Social history has got its own important place for better appreciation of human race and values in life. It cannot be denid that ideas and ideals of human beings have also got their historical importance, both theoretically and practically. That is why I have tried to study social life of Hindus during the Mughal period and I have tried to present various aspects of social life in this monograph. Despite my best efforts there might be some shortcomings, for which there is always a scope of improvement after review of the work.
I offer my prayers to the DIVINE MOTHER TARA who has not only been kind to me during the time of the preparation of the dissertation but has ever been so before and after. Like my other works, this is also dedicated to her. I remember with fond memories the love and affection, guidance and concern of my father who always stood behind me as a pllar of support in my life.
Introduction
We propose to study briefly and critically the social life of Hindus of northern India during the Mughal period, specifically between 1526-1707. Really, this period has got its important place in the social history of our country. That is why, it is intended to present some critical observations regarding the social life of Hindus of this period.
No doubt, scholar have not left this period untouched and they have come forward with their minute details which are really interesting and quite informative. Indeed, this period has been a favourite subject of study among scholars of history, who have tried to study the problem in its various ramifications.
But we feel justified to pursue our present purposed study for more than one reason. Firstly, it may be observed at the very outset that no such work dealing with Hindu society exclusively has been made in this manner. Of course, historians have studied social life in general which includes social life of Hindus and Muslims both. So there is ample justification for this type of study.
**Contents and Sample Pages**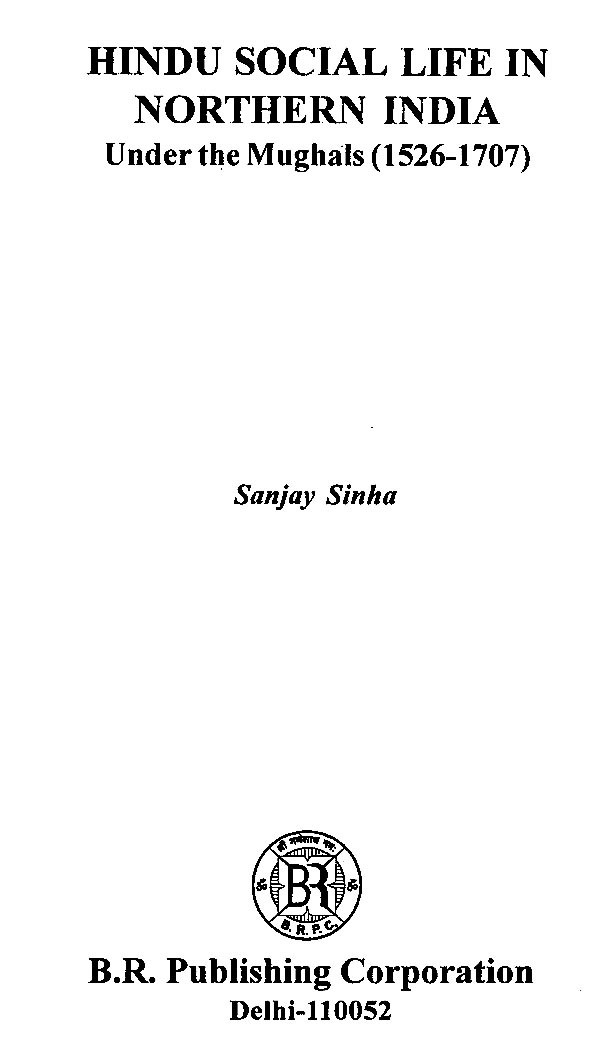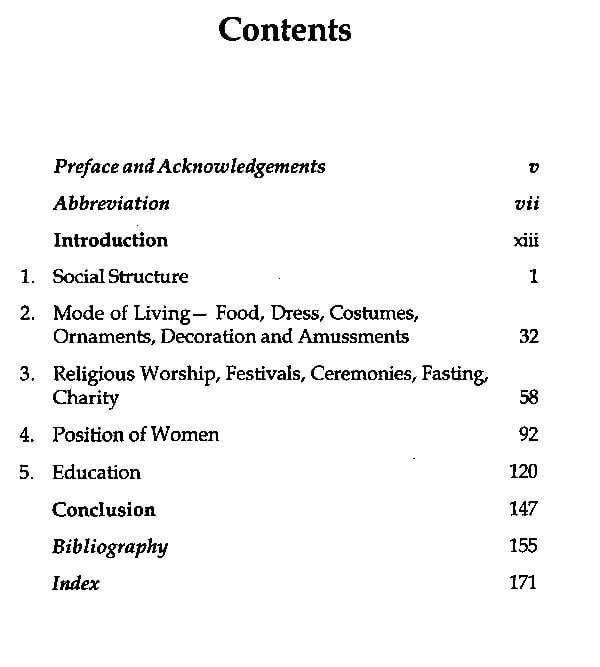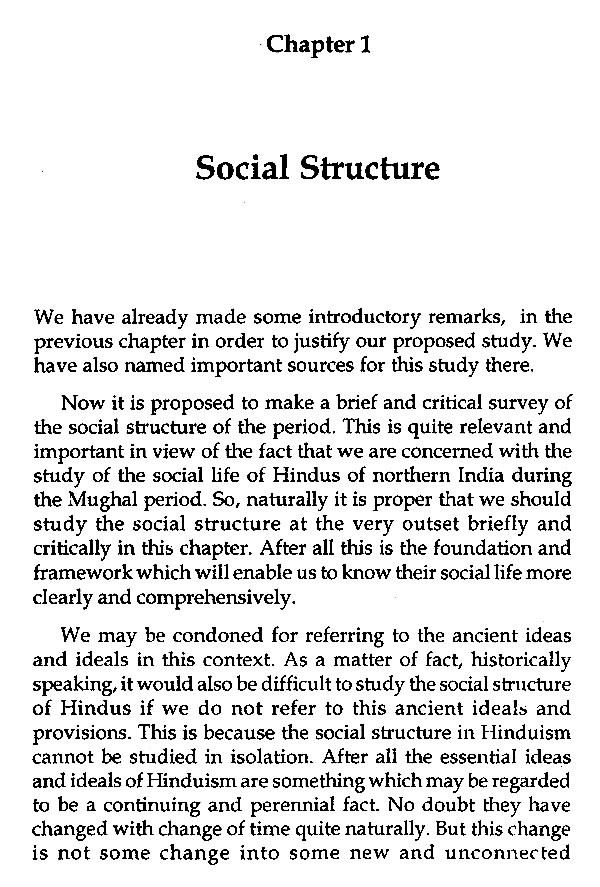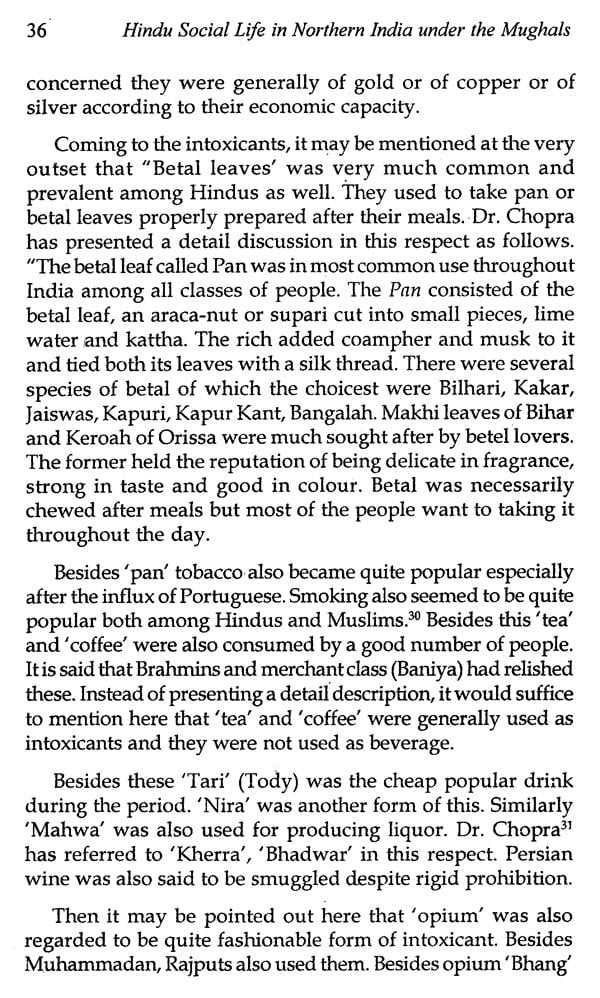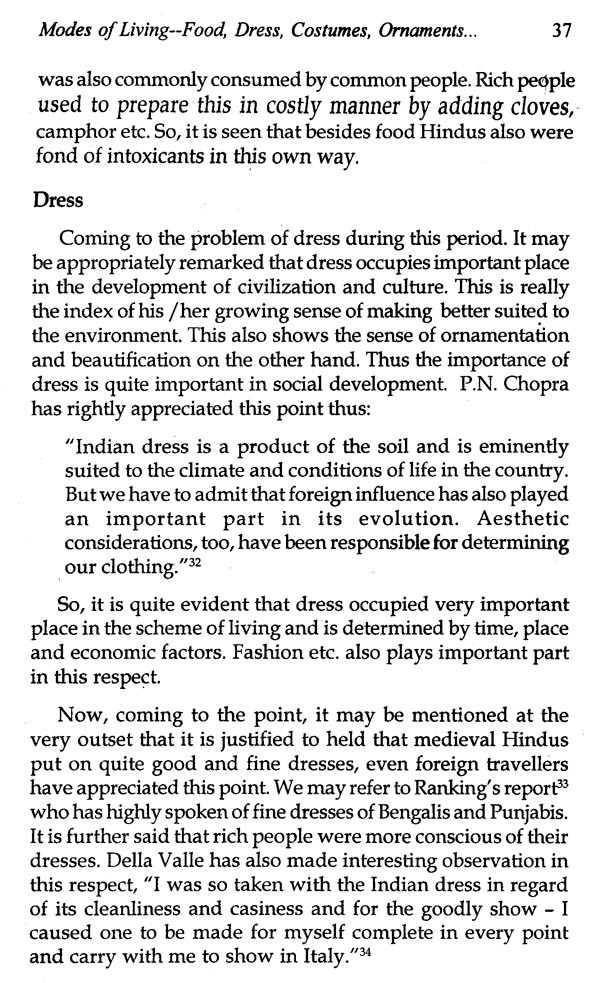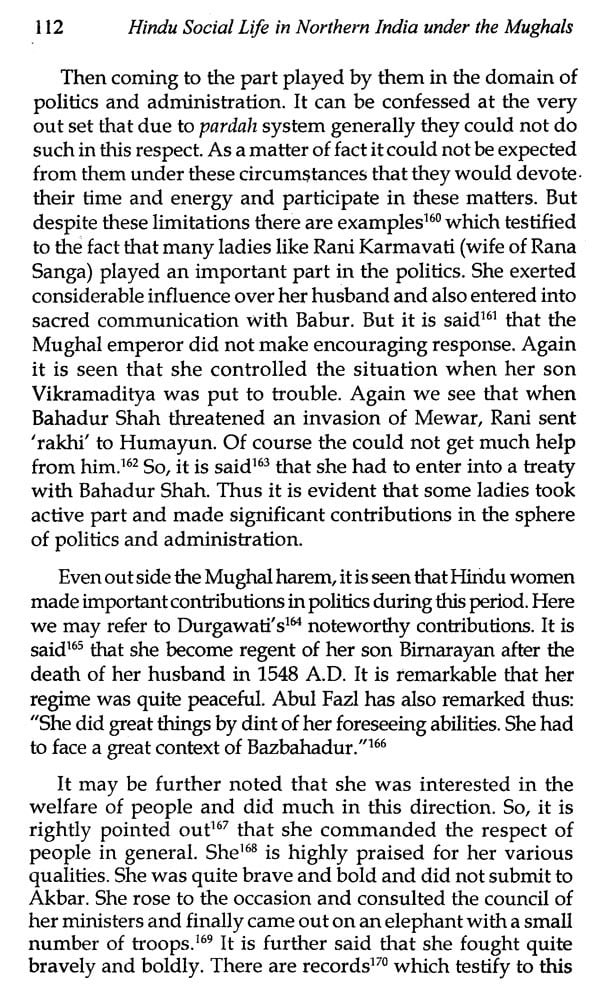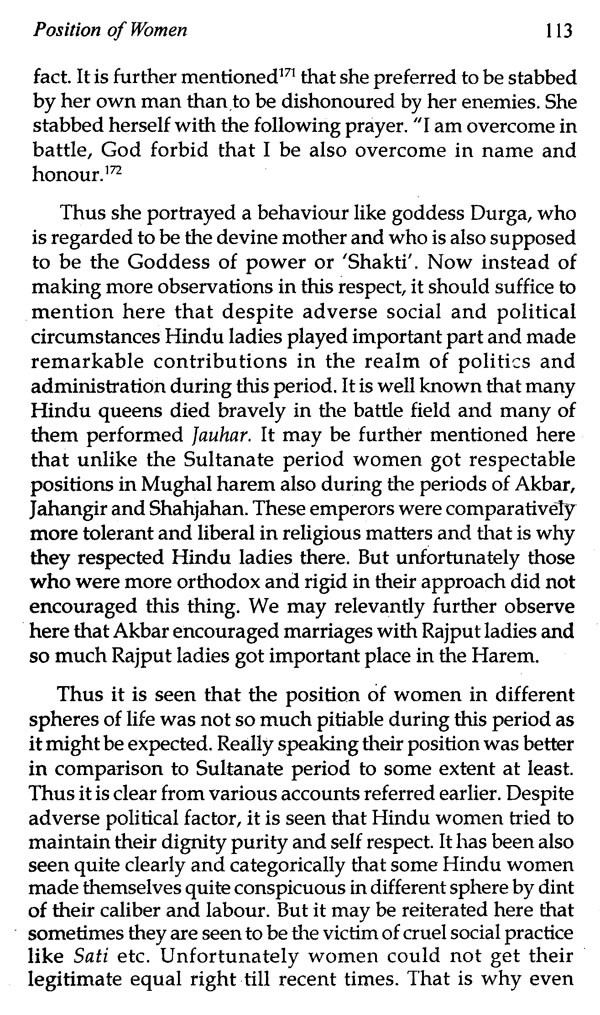 ---
We Also Recommend