A Historical Survey of the Surkhet Valley
$4100

$41.00
Tax included.
Shipping
calculated at checkout.
---
---
Book Specification
| | |
| --- | --- |
| Item Code: | UAO419 |
| Author: | T.B. Harward |
| Publisher: | Vajra Books, Nepal |
| Language: | English |
| Edition: | 2017 |
| ISBN: | 9789937623841 |
| Pages: | 60 (Throughout Color Illustrations) |
| Cover: | PAPERBACK |
| Other Details | 9.00 X 6.00 inch |
| Weight | 120 gm |
Book Description
Foreword
I am very happy to introduce this first historical survey of the Surkhet Valley in the mid-western region of Nepal (Map 1). It was carried out in 2007 by TB Harward and two members of the Central Himalaya Project at CNAS, Tribhuvan University, Nepal, as part of their research into the medieval history of the Khasa Malla, the Buddhist 'Kings of West Nepal' (1200-1400 AD).
After first synthesising the earlier observations of Dr Harka Gurung, Professor N Pande, Dr P R Sharma and Yogi Naraharinath, the CHP has added its own research findings and then concluded with a new, imaginative interpretation of the facts. This vision highlights the importance of Kakrevihar (also known as Kankre Vihar), the ruined Buddhist/Hindu temple lying 1.5km to the south of Surkhet (Map 2). It proposes that this virtually unknown, but extraordinary temple site, may have formed part of a monastery complex that served Buddhist teachers in their propagation of Buddhism along the ancient trade and pilgrimage route from India to Tibet, through West Nepal.
Built around the 13-14 century AD, the ruined foundations of Kakrevihar are set on a small hill at the centre of a dramatic circular plateau which, in turn, is surrounded by hills. (Photo 1) Scattered around this site are more than 2000 pieces of beautifully carved and decorated stone blocks celebrating both Buddhist and Hindu deities. (Photo 2) Since 2002 we have been attempting to record and restore this very unusual temple and to determine who built it and how it came to collapse. It remains one of those mysteries that challenge archaeologists and which may occur once in a lifetime.
With a careful in intrusive archaeological survey of the supposed medieval settlement it may be that some of these questions will be found. If it can be shown that the temple was built by the Khasa Malla of Dullu, as part of their central Himalaya Buddhist hegemony, then a key piece of this medieval jigsaw will finally be put in place. An excavation later may lead to other more significant finds including the scale and significance of the proposed medieval settlement.
**Contents and Sample Pages**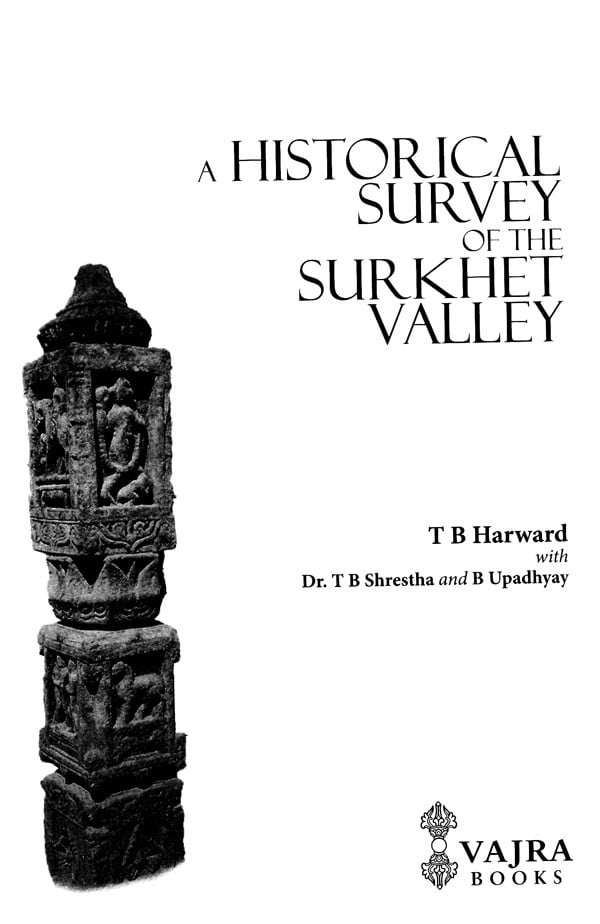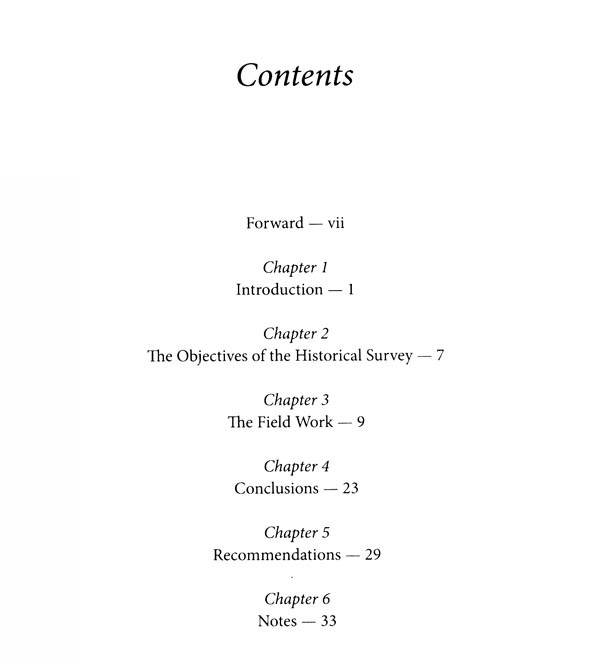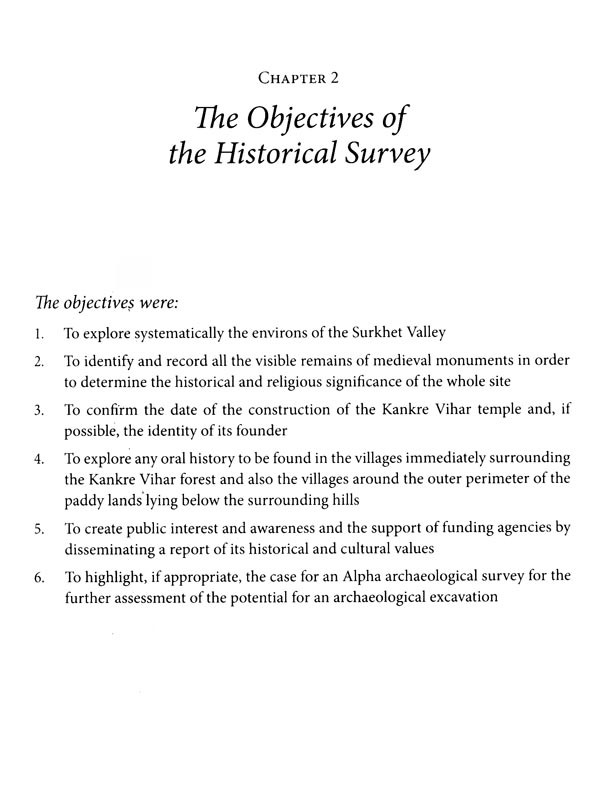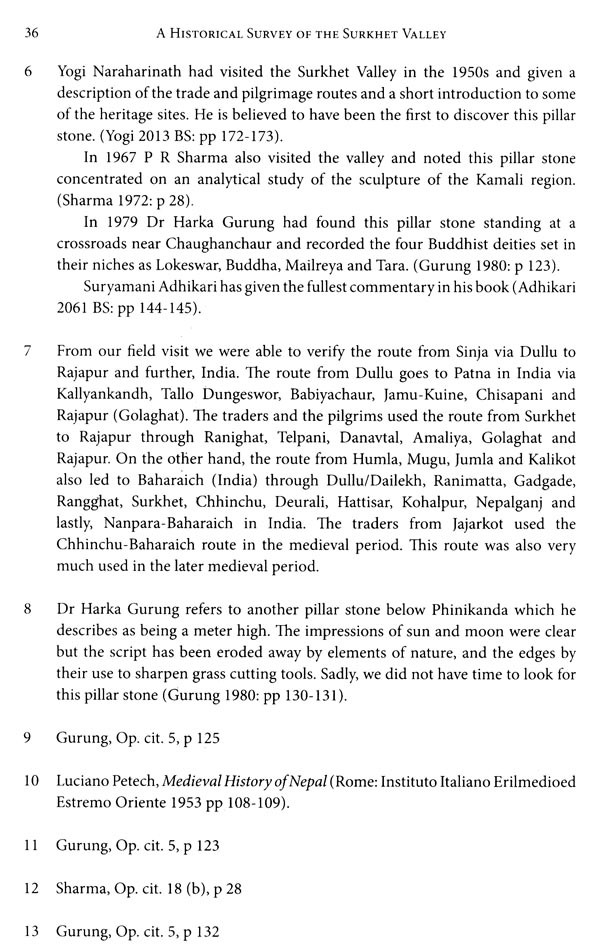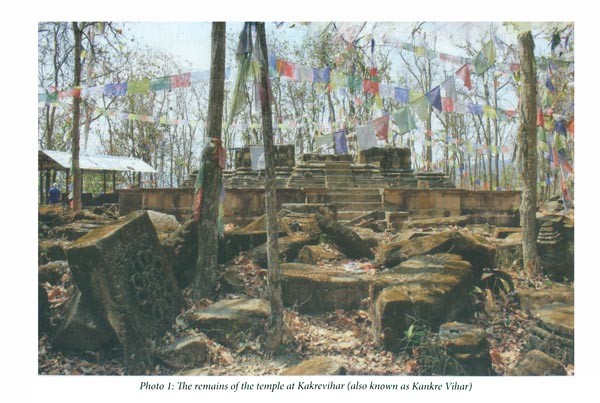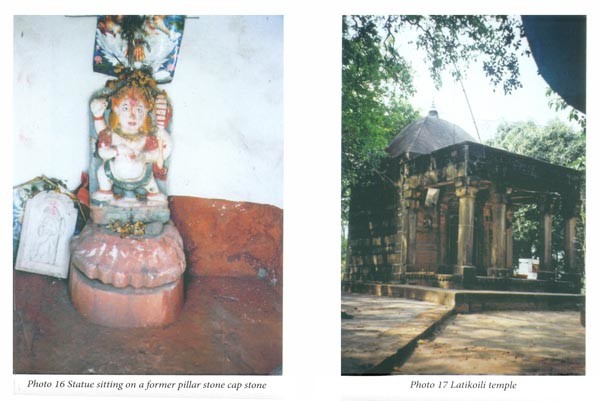 ---
We Also Recommend