History and Heritage of Orchha Bundelkhand
$10080

$100.80
Tax included.
Shipping
calculated at checkout.
---
---
Book Specification
| | |
| --- | --- |
| Item Code: | UAN233 |
| Author: | Neeta Yadav |
| Publisher: | Agam Kala Prakashan, Delhi |
| Language: | English |
| Edition: | 2012 |
| ISBN: | 9788173201127 |
| Pages: | 182 (Throughout Color and B/w Illustrations) |
| Cover: | HARDCOVER |
| Other Details | 11.00 X 9.00 inch |
| Weight | 1.03 kg |
Book Description
About The Book
This scholarly work throws light on the artistic, military and medicinal history of Orchha in Bundelkhand. The whole area is rich in antiquarian wealth and presents the glimpses of cultural advancements of this region in the shape of monuments, sculptures, paintings inscriptions etc. The monuments and wall paintings of Orchha are worth mentioning. The symmetry of the Cenotaphs, the majestic Jahangir Mahal, Octagonal flower beds, gardens are extra ordinary, to say the least.
About the Author
Dr Neeta Yadav, Lecturer (History), Bundelkhand University Jhansi, NET & Ph.D. in Ancient History Culture & Archaeology from University of Allahabad. She has to her credit many seminar presentations and attended National and International conferences. She is life member of Indian History Congress, Indian History and Culture Society, U.P. History congress. Dr Yadav is deeply involved in History and Culture of Bundelkhand and temple art and architecture, pertaining to different regions of India.
Introduction
The grandeur and beauty of Orchha heritage cannot be precisely described by words but can only be experienced. Though a small town, Orchha occupied an important place in the history of Bundelkhand.
The cultural heritage of Bundelkhand area is well preserved and provides a good experience to people visiting from other areas. Bundelas are better known for their heroism and bravery, art and architecture and age old traditions and customs. Being Rajput, they maintained their traditional values in the form of art, literature, paintings and monuments. Orchha is innovated by Bundelas and they made it a strategic and military destination to defend their country.
The present work consist of seven chapters on Orchha. First chapter is a brief introduction of Bundelkhand region, followed by second chapter introducing the history of Bundelas. Earlier the Bundelas were the feudatories of Chandela rulers. of Kalinjar and some of the ancestors of Bundelas ruled from Kalingar. Later due to quarrels among the family and the Muslim invasions they shifted to safer places and one such line of Bundelas came to Garh Kundar, which became their first capital till 1501AD. In search of strategic positions Bundelas shifted their capital to Orchha and this is how Orchha came into prominence. Third chapter is based on art & architecture of Orchha, which present the rich cultural heritage of Bundela rulers. Many Palatial buildings, Temples and cenotaphs were made during the rule of mighty Bundelas.
Book's Contents and Sample Pages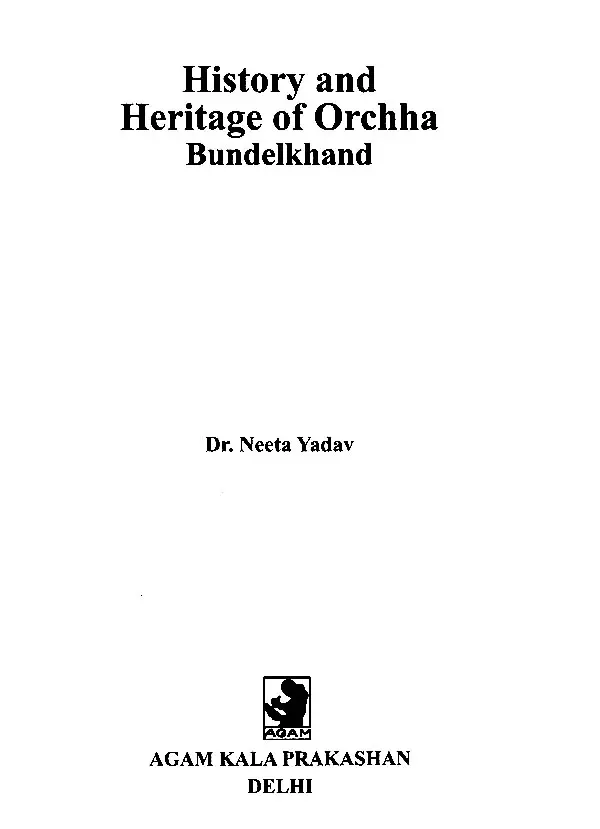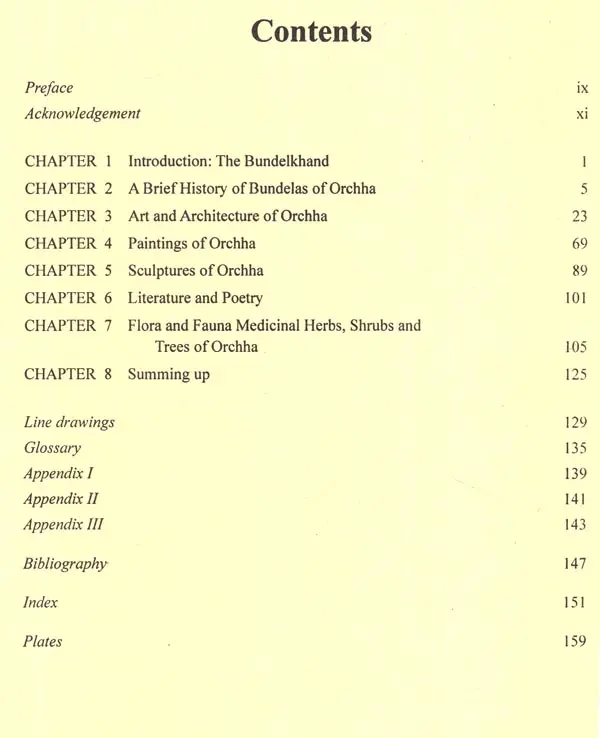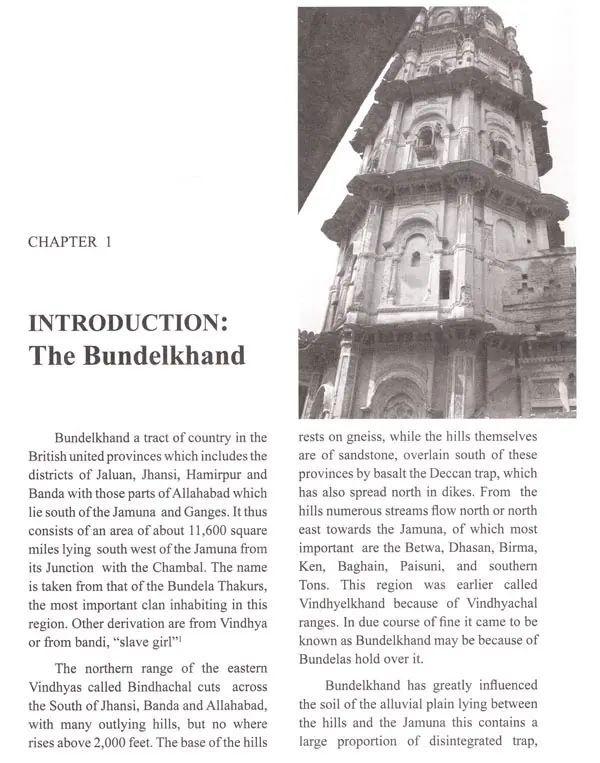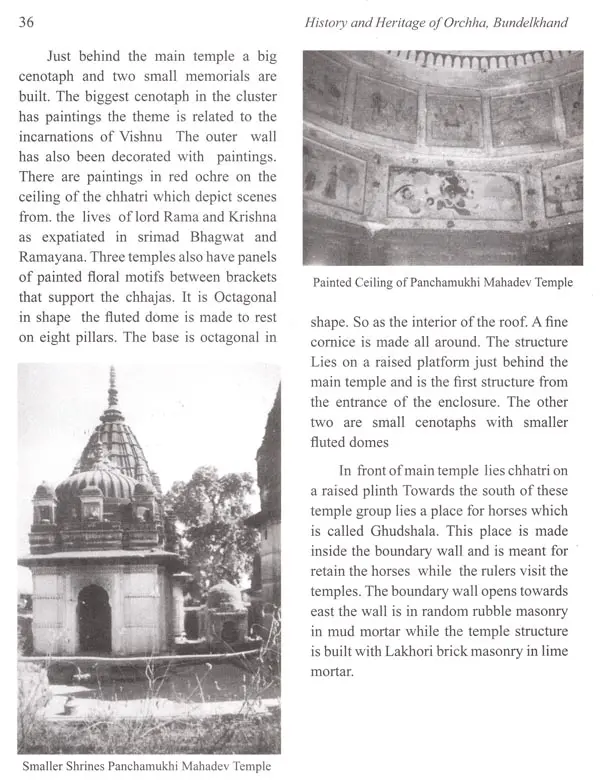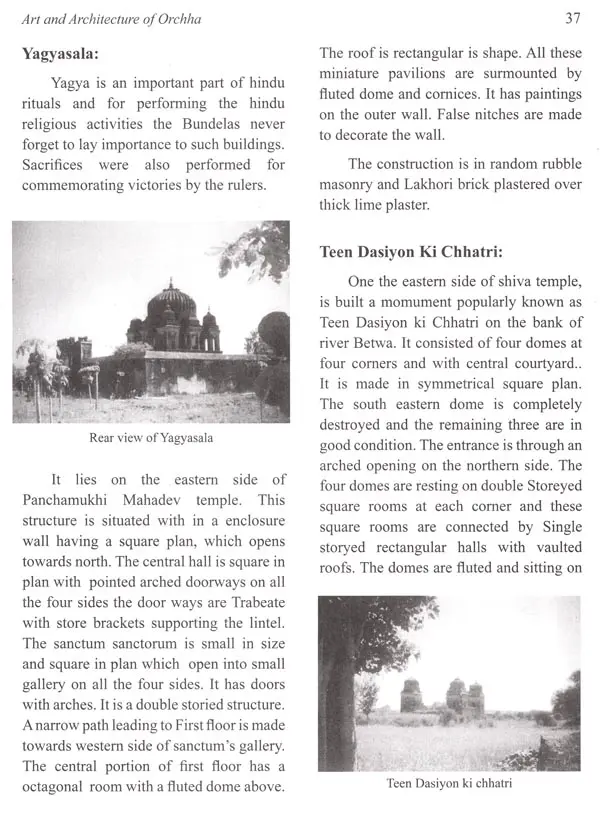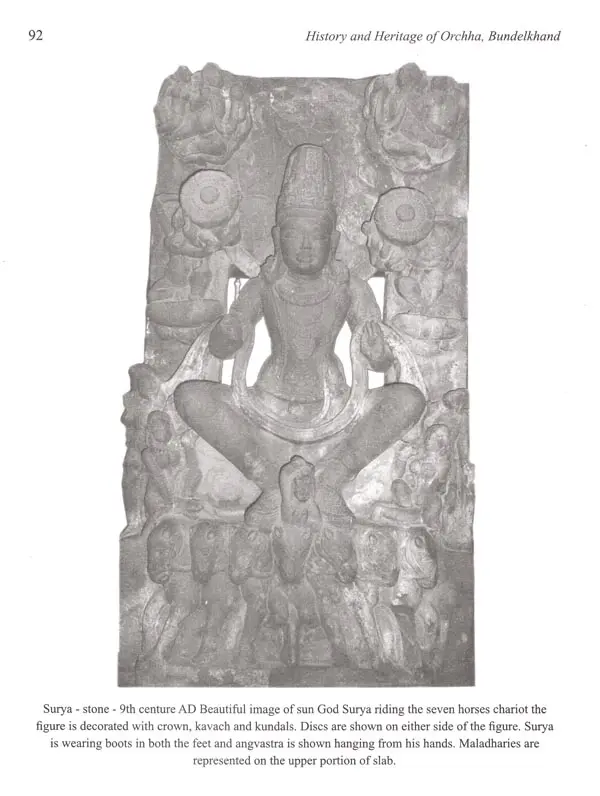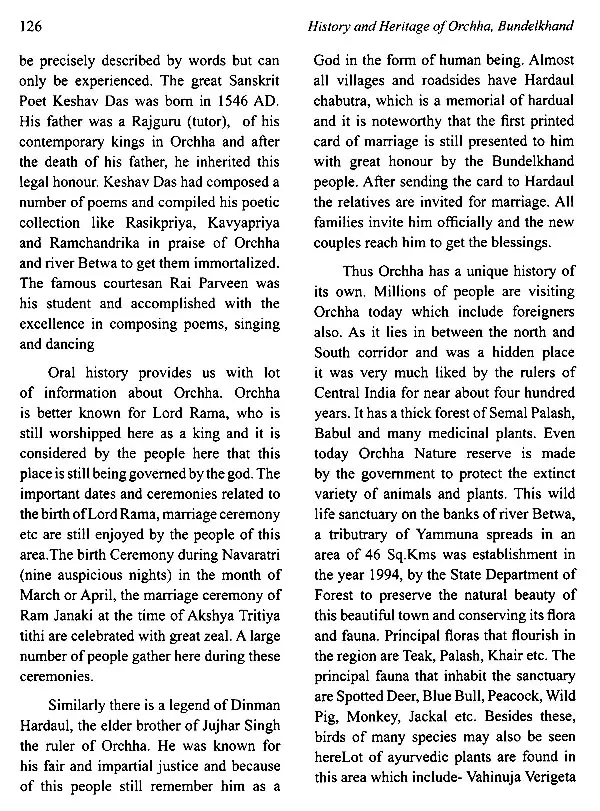 ---
We Also Recommend