History of Bhopal State: Development of Constitution, Administration and of National Awakening 1901-1949 (An Old and Rare Book)
$3500

$35.00
Tax included.
Shipping
calculated at checkout.
---
---
Book Specification
Book Description
About The Book
This book aims to study the development of constitution, administration and national awakening in Bhopal State from 1901-1948. It fills a significant gap in the modern history of the Indian States. The author has examined all the important documents available in National Archives at Delhi and Bhopal, including the complicated issues relating to the subject. After giving a brief historical background, almost every aspect of the state of last two rulers-Nawab Sultan Jahan Begum and Nawab Hamidullah Khan, the public awakening in Bhopal State and the merger movement in Bhopal has been dealt with details. The general condition of the society has also been discussed. The records have been carefully and intelligently examined, showing ample ability for critical and sound judgement.
About the Author
Dr. Kamala Mittal is Professor of History at Government Post-Graduate College, Bhopal. Widely travelled throughout the world, she comes from the family of freedom fighters in Bhopal. She has published many research papers in reputed journals and newpapers. She is presently working on her new book Barkatullah and the Freedom Movement in Bhopal.
Preface
"The strategic position of Bhopal state gave it an intrinsic importance of its own. The capital town of past Afghan rulers of Bhopal state and present capital town of Madhya Pradesh marked, as Sir John Malcolm points out, "The exact boundary of Malwa; one of its gates lies in Malwa while the other opens in Gondwana'.
The strategic importance of the territories of Bhopal could not but make itself felt throughout the ages. It was the distinctive factor in shaping the history of Bhopal lending to the state an importance of its own which caused its friendship to be equally cherished by the Nizam and the East India Company, while throughout their history, the Maratha waged an unremittent; though unsuccessful, war for this key position which they believed to be an alien wedge driven into the heart of their territory.
The result of all this was to oblige Bhopal to concentrate upon the problems of defence and to acquire a history radically different from the history of the great neighbouring states. In the course of its history the city town has known great heroic deeds; it has seen struggles and sieges; it had withstood attack by hostile leagues. From time to time changes had occurred in the population of capital town and due to it new suburbs had sprung up.
In 1928, at Bhopal in a state banquet, Lord Irwin in his speech praised the capital town in the following words: "I shall carry away the most pleasant recollections of this picturesque town, its blue waters and green forests a more kindly landscape than the rugged northern hills from which your intrepid ancestors came to found here their dynasty.
**Contents and Sample Pages**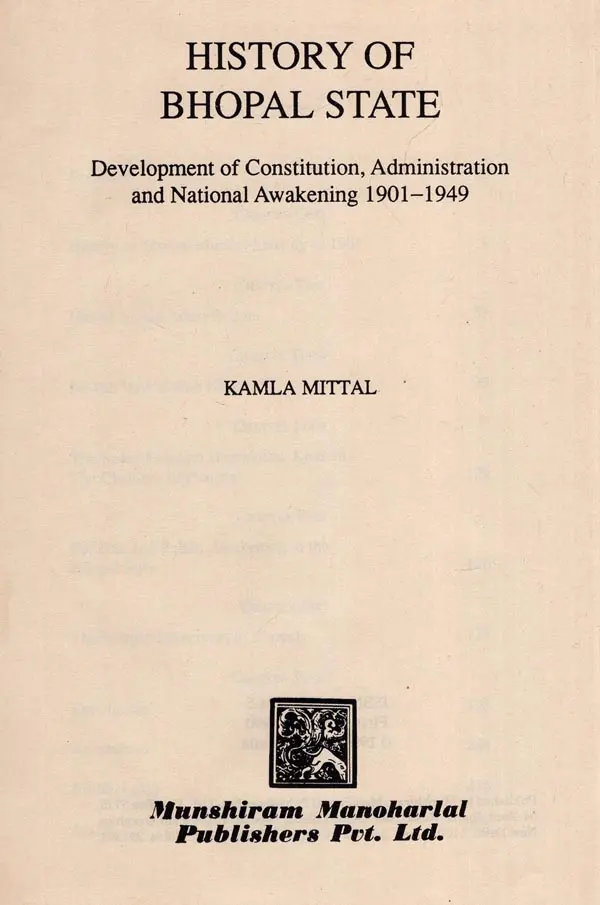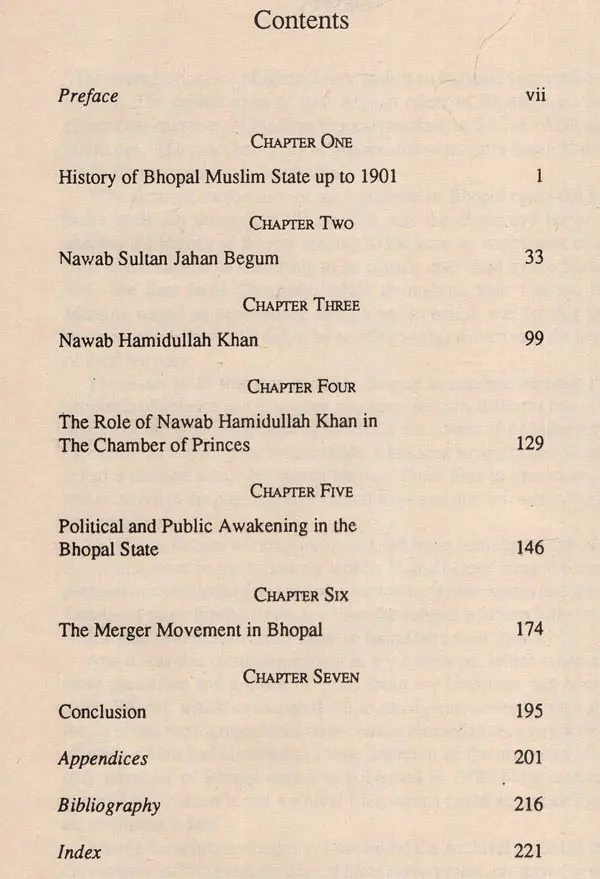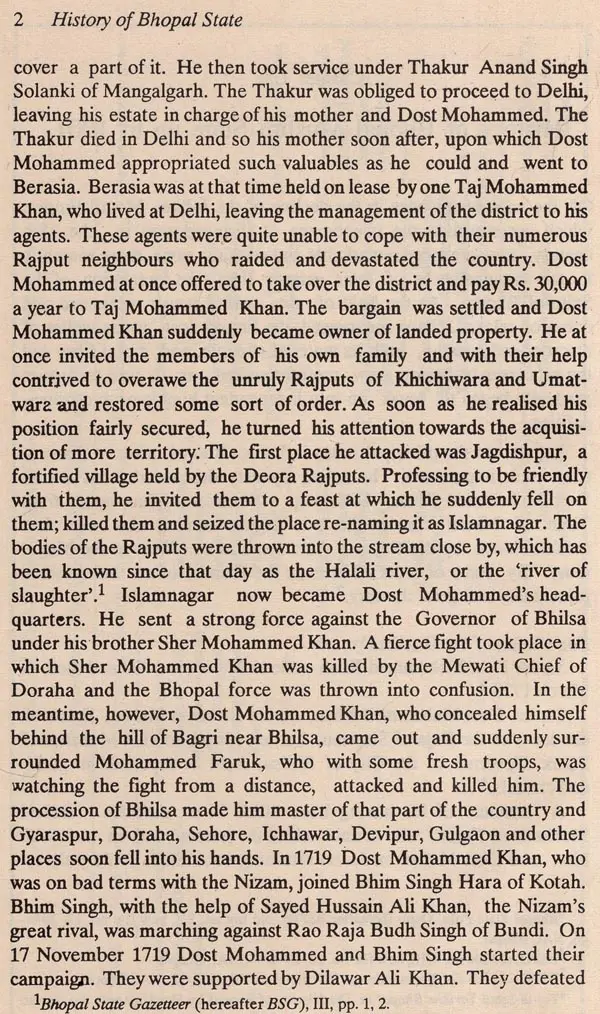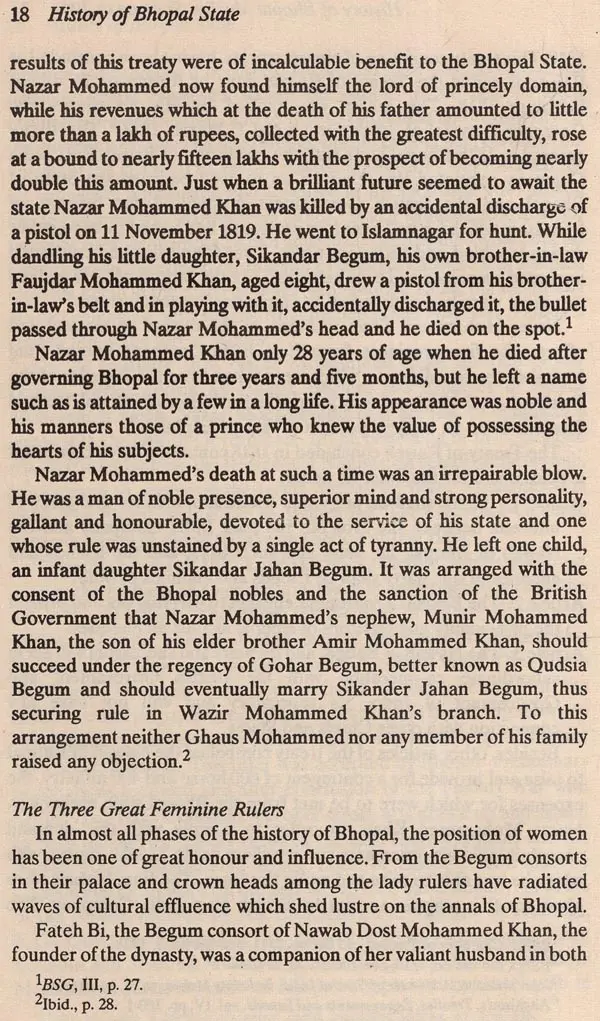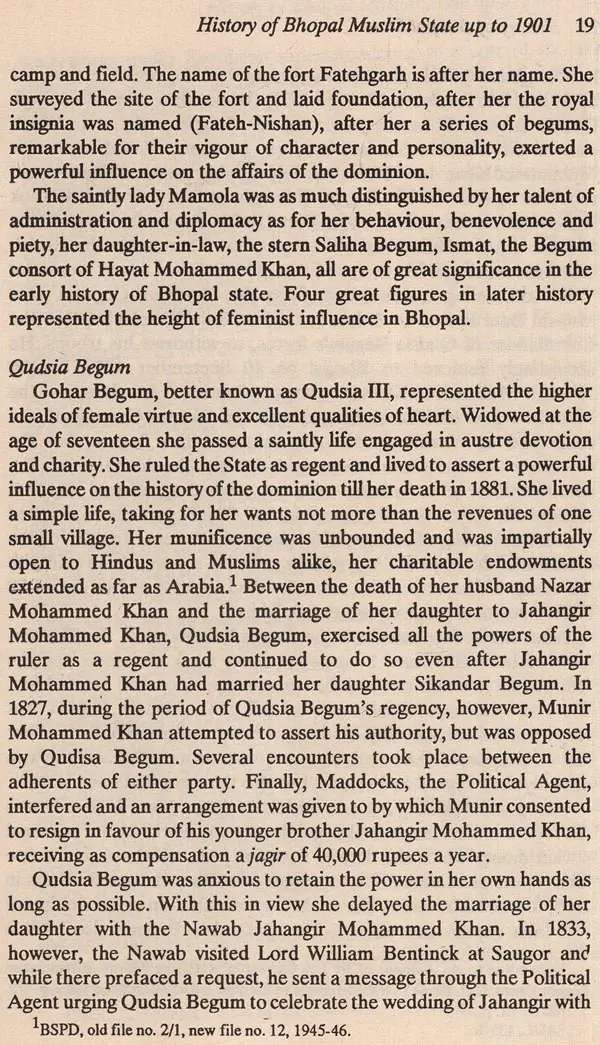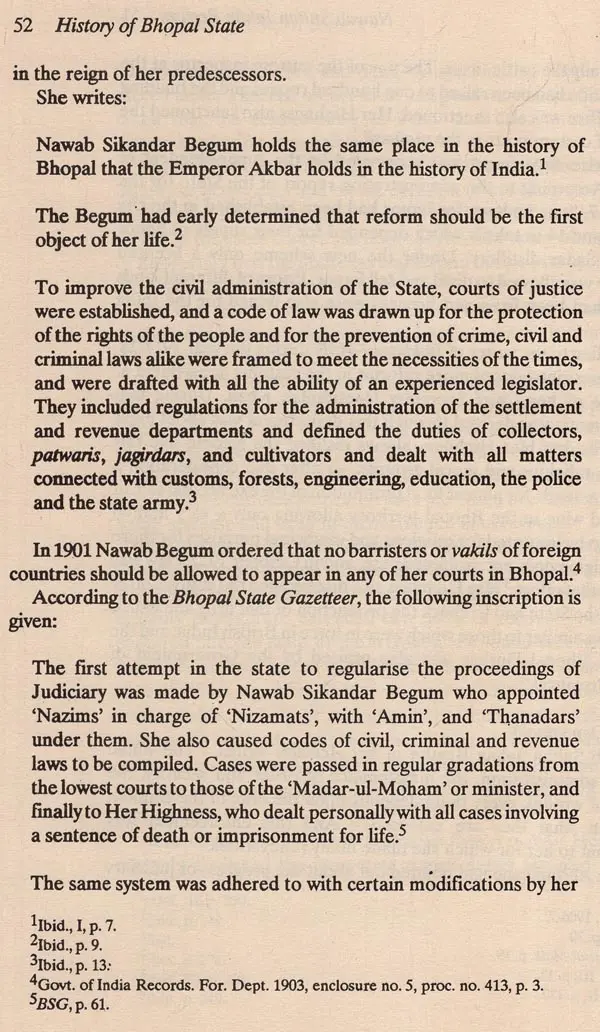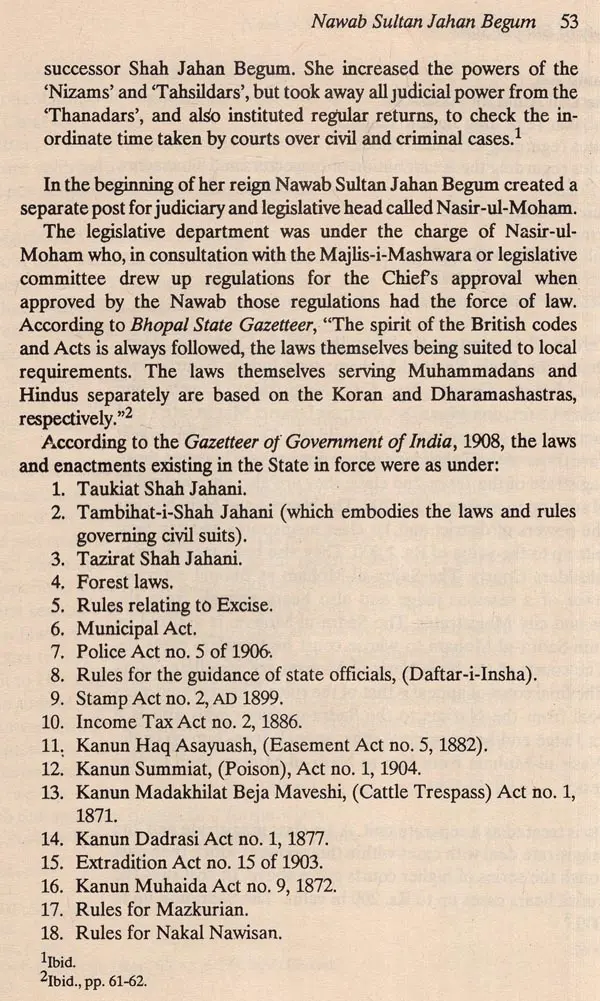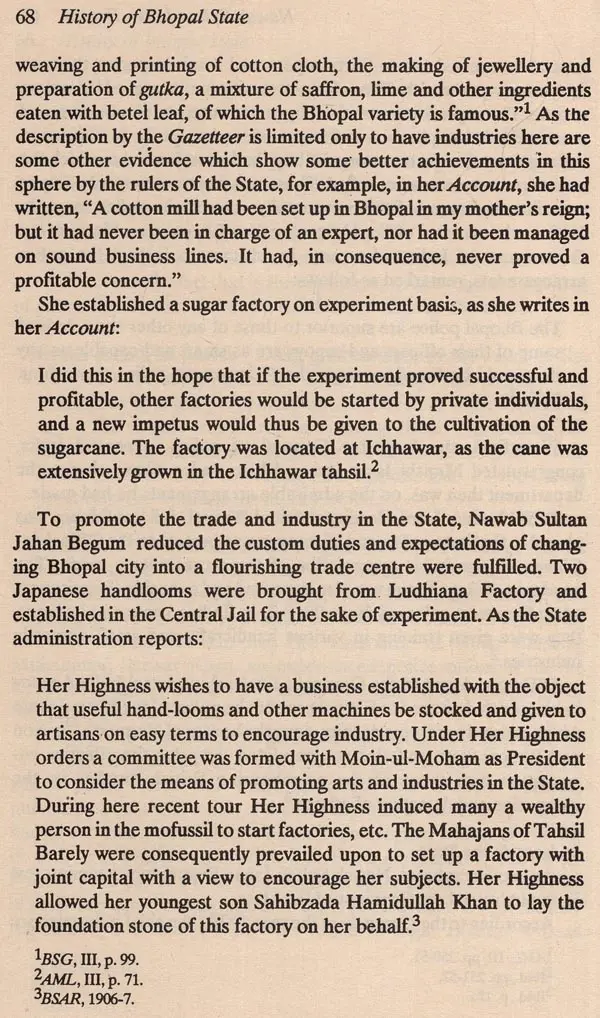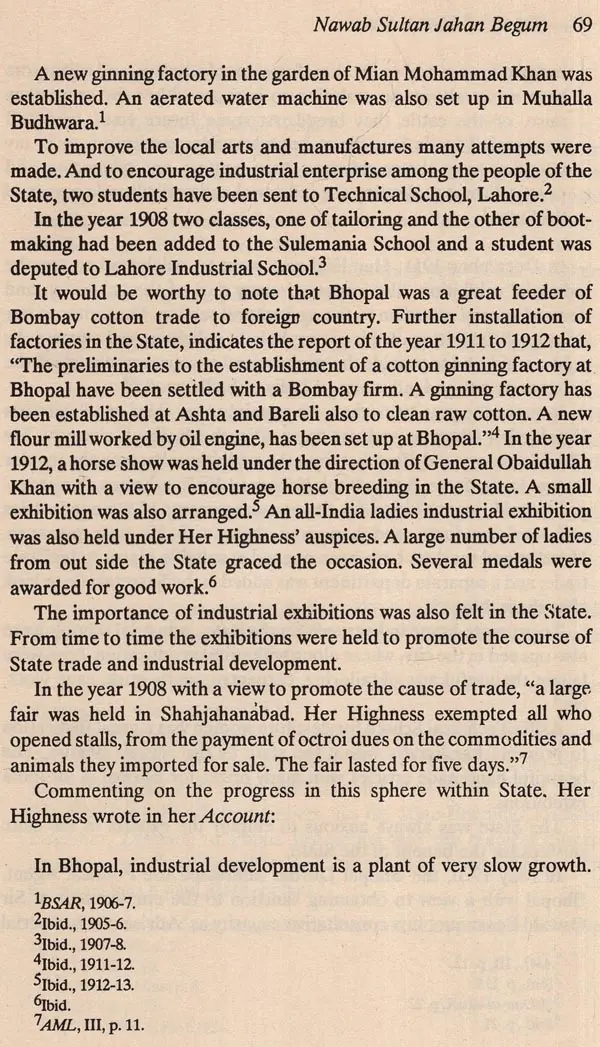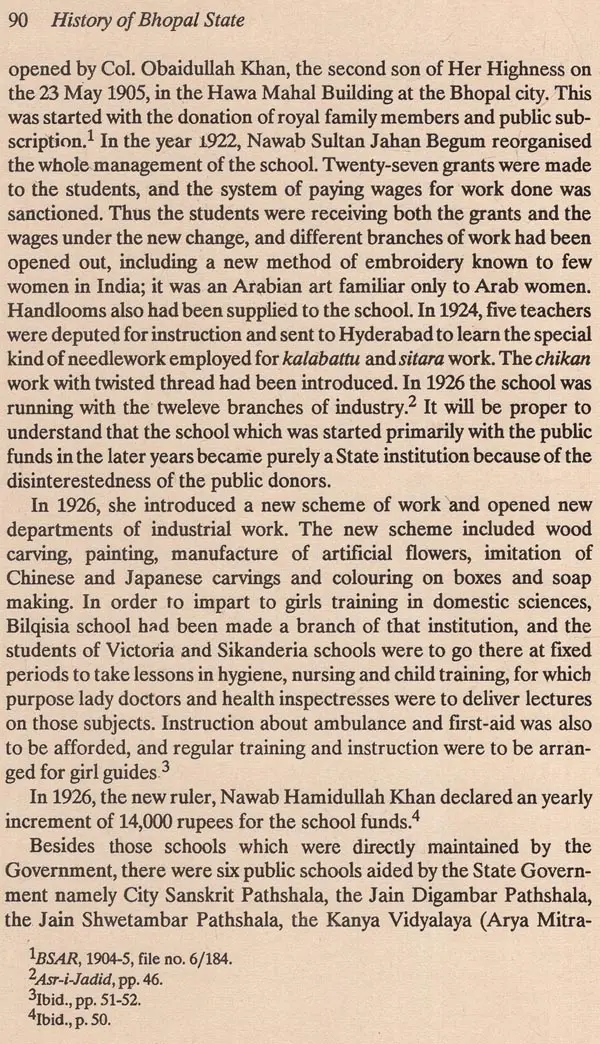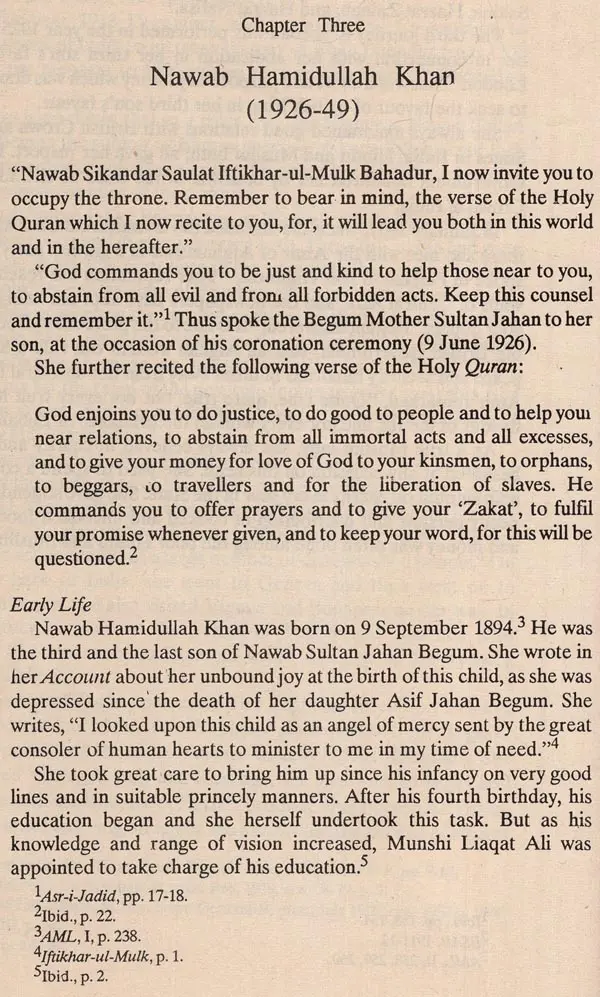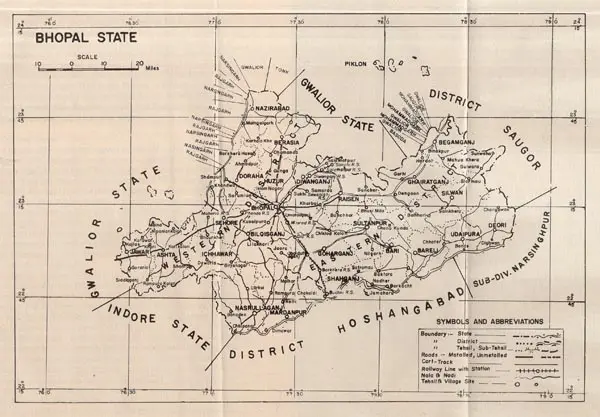 ---
We Also Recommend