A History of Nepali Literature
$2800

$28.00
Tax included.
Shipping
calculated at checkout.
---
---
Book Specification
| | |
| --- | --- |
| Item Code: | AZH313 |
| Author: | Kumar Pradhan |
| Publisher: | SAHITYA AKADEMI, DELHI |
| Language: | ENGLISH |
| Edition: | 2020 |
| ISBN: | 9789389778281 |
| Pages: | 240 |
| Cover: | PAPERBACK |
| Other Details | 8.50x6.00 inches |
| Weight | 332 gm |
Book Description
About The Book
Nepali is widely spoken in the Himalayan terrain. Like many other Indo-Aryan languages, Nepali took its birth and grew in the Indian sub continent long before India and Nepal took their present political shape.
Sahitya Akademi recognised Nepali as a modern literary language of India in 1975 and planned the publication of the history of literature written in it. The story of Nepali literature begins from the thirteenth century rock inscriptions and has a chequered course. Prose writing in Nepali began earlier than in many other languages of India, and has steadily developed. Other genres appeared gradually and flourished.
About the Author
Kumar Pradhan wrote in English this concise history of Nepali literature, mainly for the non-Nepali readers.
Preface
This history is not a scholarly conspectus, it only gives a rapid account of a few major tendencies which have gone into the making of the Nepali literature.
Nepali is a language spoken by the people who are also called Gorkhas or 'Gurkhas', well-known for their valour. Many books have been written in English about their life, manners and customs, but almost nothing about their literature. That the history of Nepali language can be traced back at least from the early part of the thirteenth century A.D., as evinced by a num ber of epigraphs; that prose writing in Nepali began earlier than in many other modern Indo-Aryan languages; that constraints stunted in general the growth of Nepali literature, yet that its achievements in different genres are no mean-are facts little known to many.
Introduction
Nepali is a modern Indo-Aryan language and is widely spoken in the state of Sikkim, the northern districts of West Bengal, many pockets of north-eastern States, Uttar Pradesh, Himachal Pradesh, Punjab, and its speakers can also be found in many major towns and cities of the country. West Bengal has recognis ed it as one of its official languages for the district of Darjeeling since 1961 and Sikkim has given a similar status to it after its in tegration with India in 1974. The language is also in extensive use in the southern part of the kingdom of Bhutan. A Japanese sociologist rightly observed, 'Nepali is a kind of a lingua franca used widely through the Himalayan area. Suniti Kumar Chatterjee records Nepali as one of the fifteen major literary languages of India: Assamese, Bengali, Gujarati, Hindi, Kan nada, Kashmiri, Malayalam, Marathi, Nepali, Oriya, Punjabi, Sindhi, Tamil, Telugu and Urdu; besides two more, English and Sanskrit, which have special place.
In a poem 'Chhorilai Mänchitra Parhäüda' (While Teaching Map Reading to a Daughter), Vijay Malla, a poet from Nepal writes.
**Contents and Sample Pages**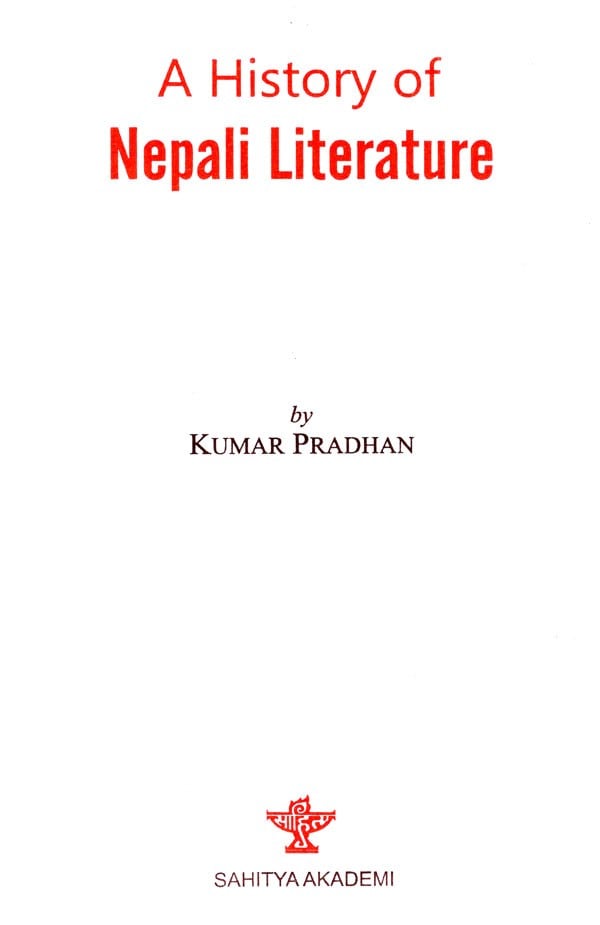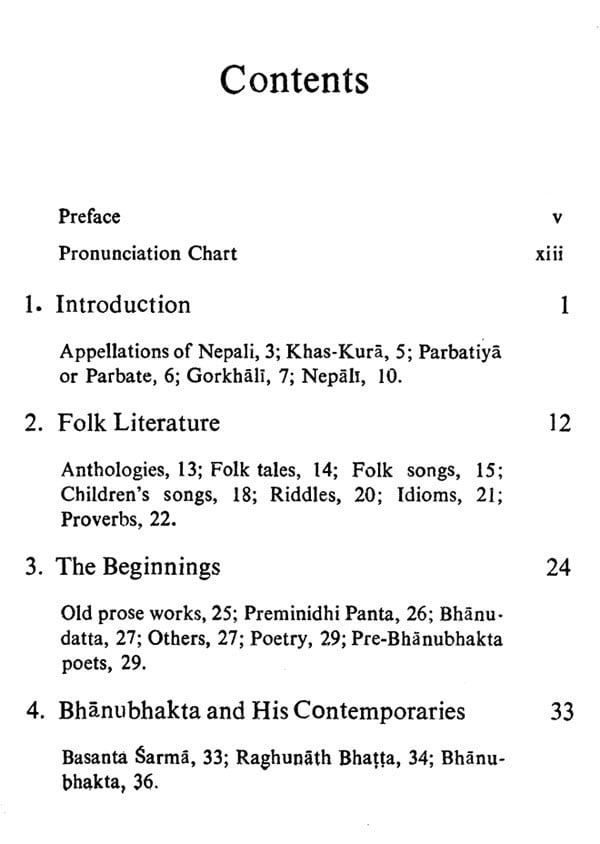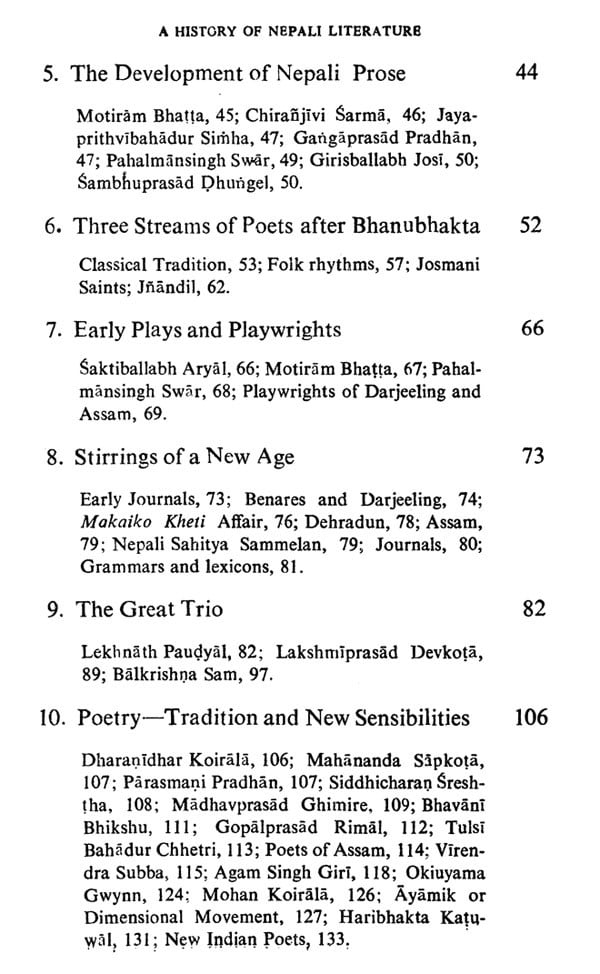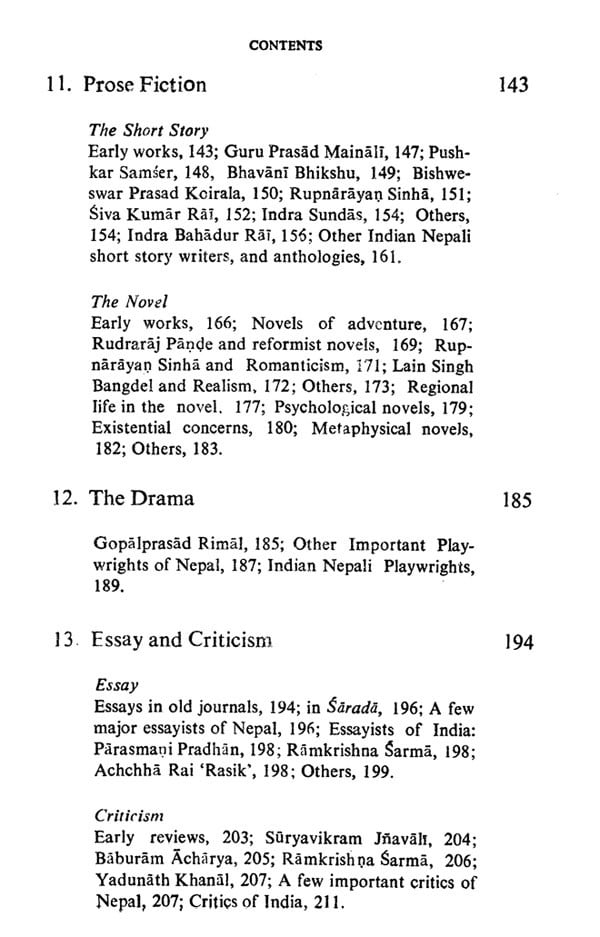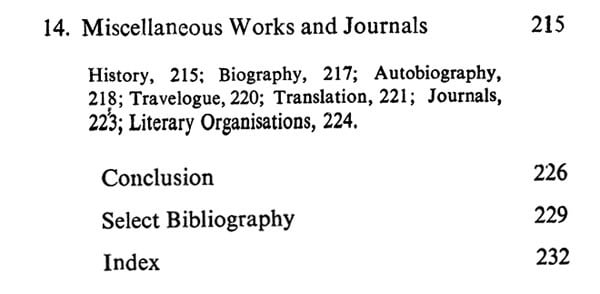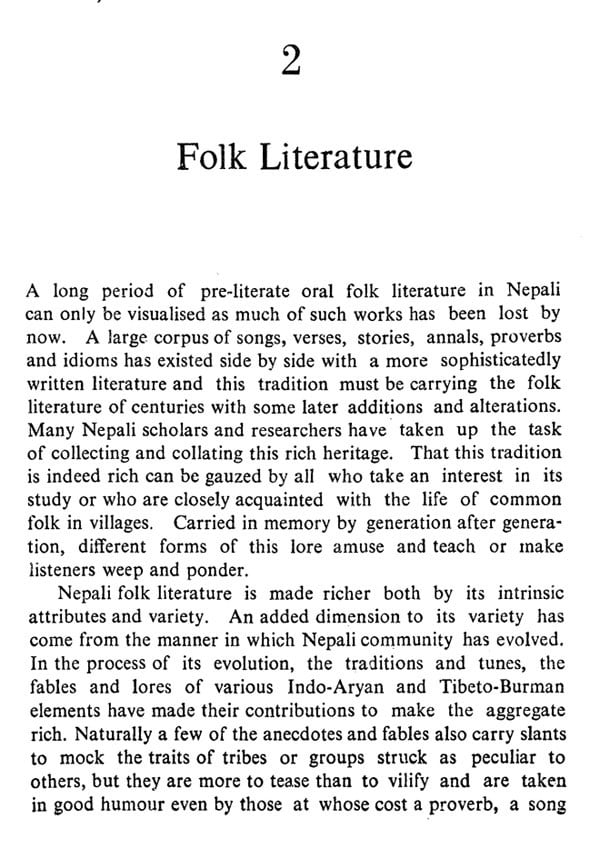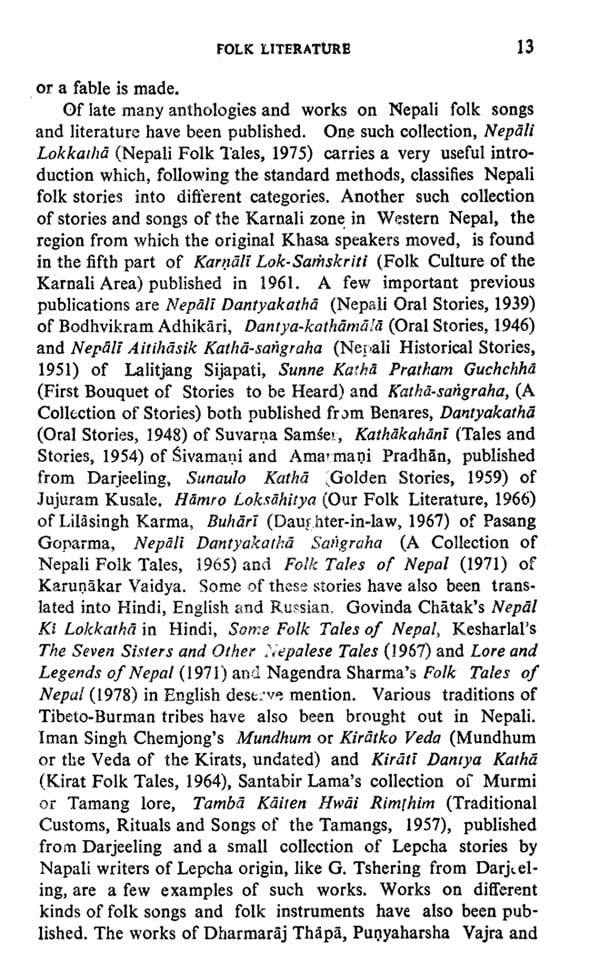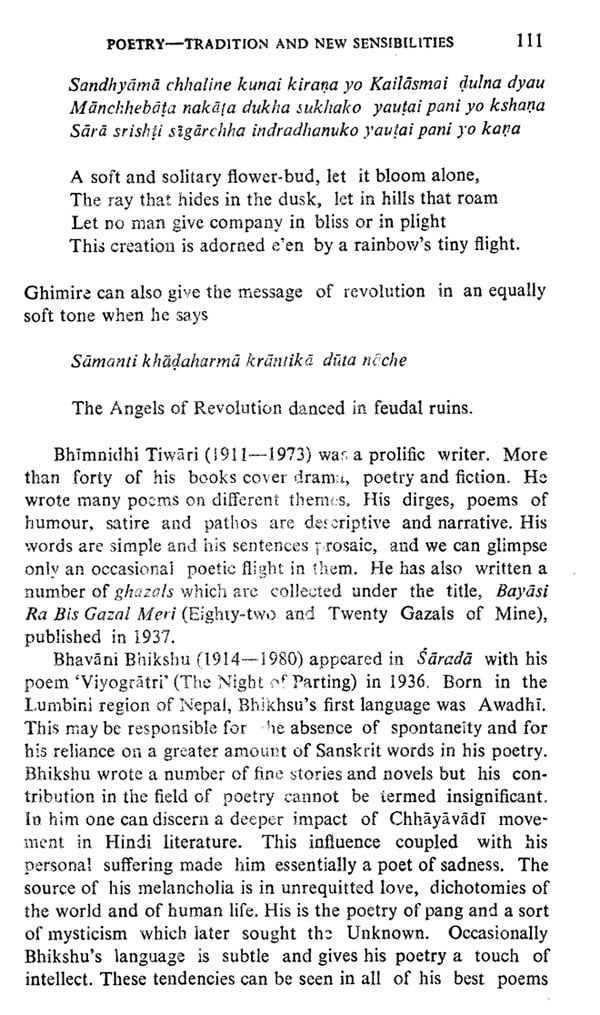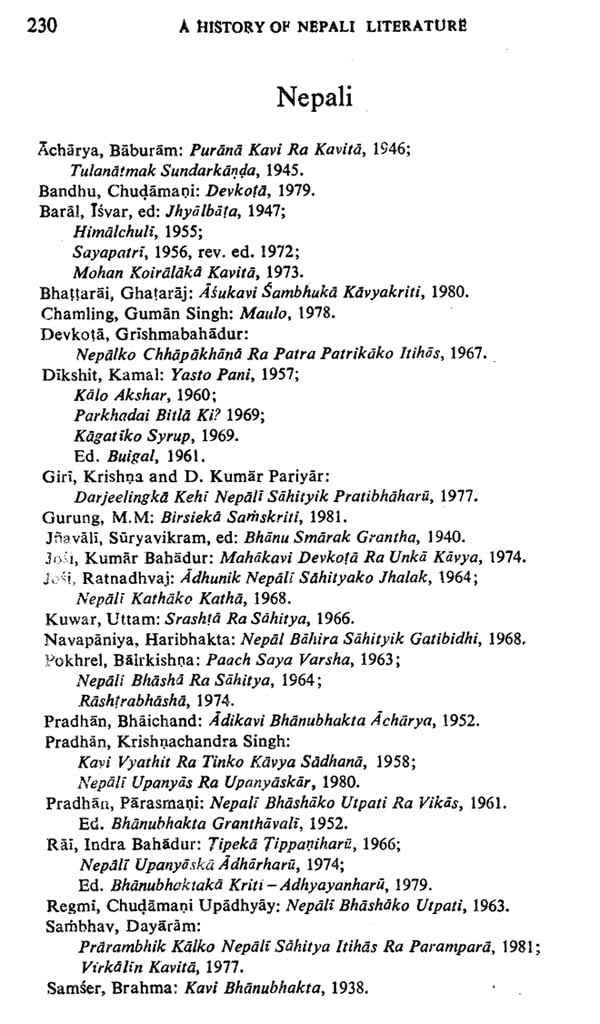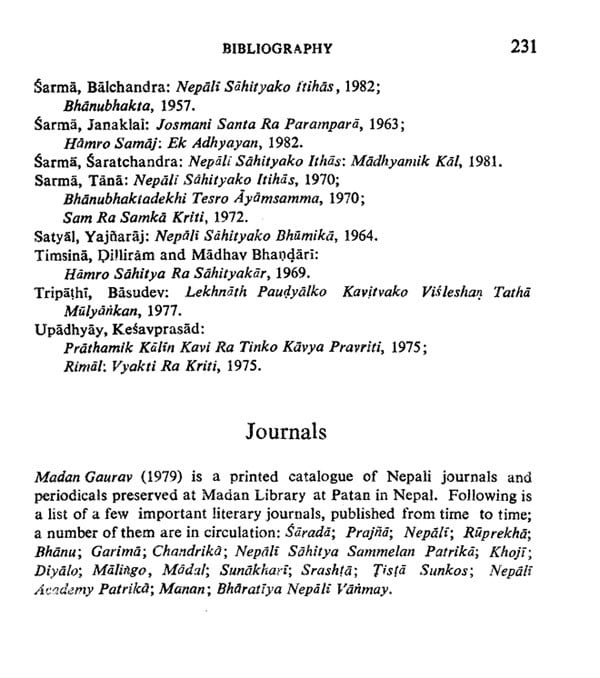 ---
We Also Recommend