The History of Tamilnadu-The Only Surviving Classical Civilisation
$3300

$33.00
Tax included.
Shipping
calculated at checkout.
---
---
Book Specification
Book Description
Foreword
It gives me immense pleasure to introduce the English version of "The History Of Tamil Nadu - The Only Surviving Classical Civilisation" by Professor Dr B. Eraiyarasan. This book in Tamil has seen the third edition and was well received. He has written 15 books on different subjects in Tamil. It is but natural in the present circumstances that the English version of his book being released by the International Institute of Tamil Studies.
The translation of the book in English was entrusted to G.Kannan, an Independent Researcher (The History of Tamil Nadu) who has written articles in journals, magazines and blogs to his credit. He has delivered lectures in many on our history in foreign countries like, Washington, Greater Delaware Valley in USA and in Tokyo, Japan. He has delivered several lectures. In addition to that he edited the English version of this book in the present form. The other translator is N.Muthukumaran, former Head of the Post Graduate Department of English in Saraswathi Narayanan College, Madurai and naturally they have rendered full justice in translation of the book.
Introduction
Years back on a casual meet, Dr. B. Eraiyarasan presented his book on The History of Tamil Nadu to me. Even without opening the book I offered to translate it into English. But to my surprise Seetha Senthamarai Kannan I.R.S., the then Chief Income tax Commissioner, suggested in his introductory remark that this book should be published in all Indian languages including Hindi and English, so that others also would come to know about the glorious past of Tamils and their history.
Regarding this book I found a different approach of the author. He quotes all materials available on our Tamils history. Without any hesitation he reviews the pros and cons and gives free space to others point of view. But at the end he gives his considered opinion and conclusions based on the sources of the history whether external or internal.
**Contents and Sample Pages**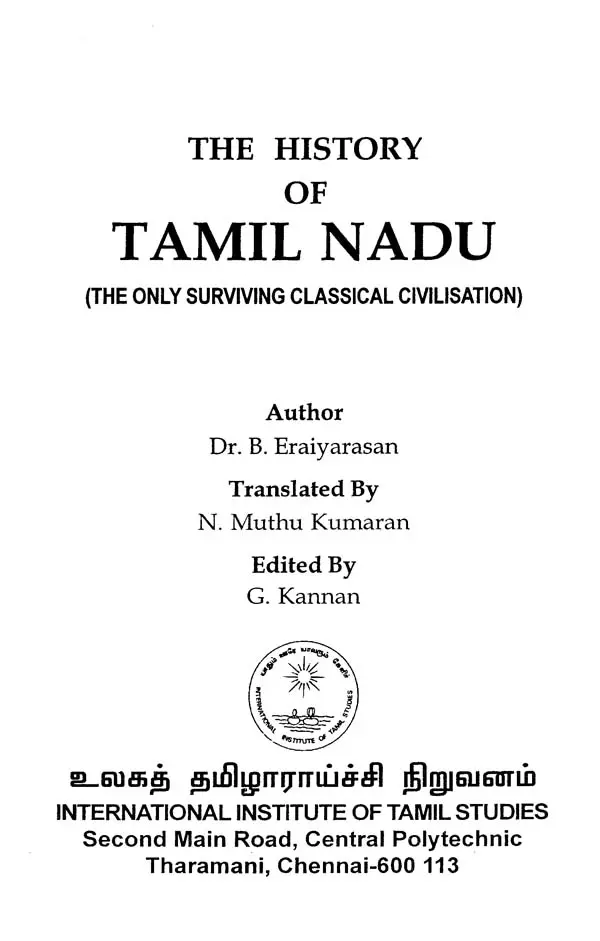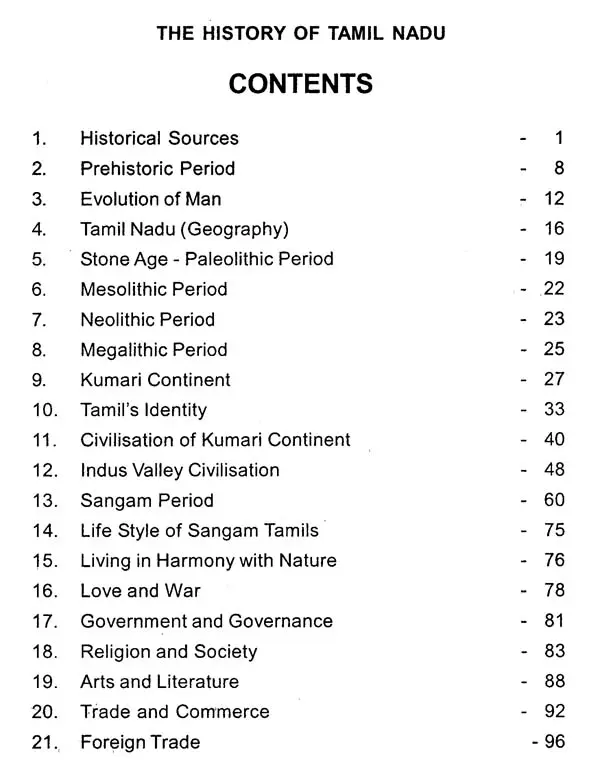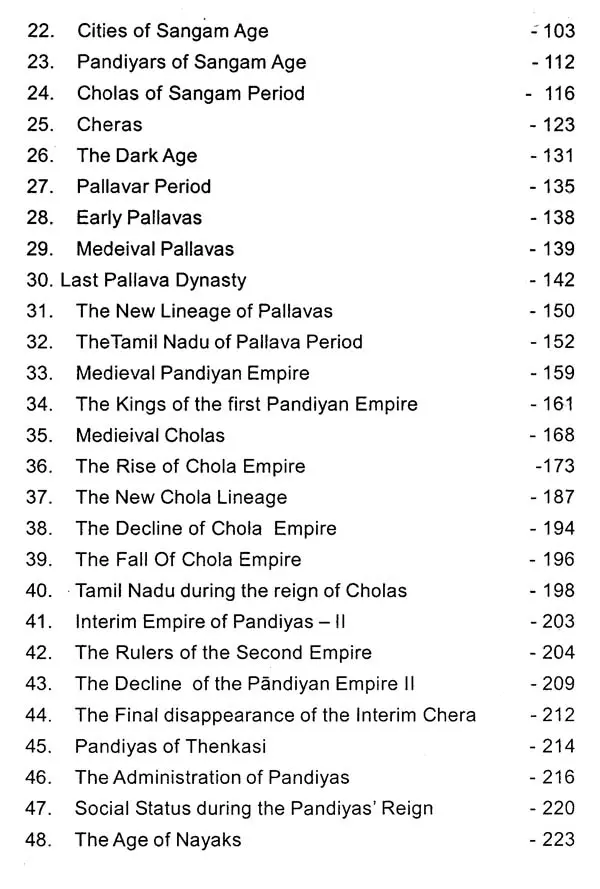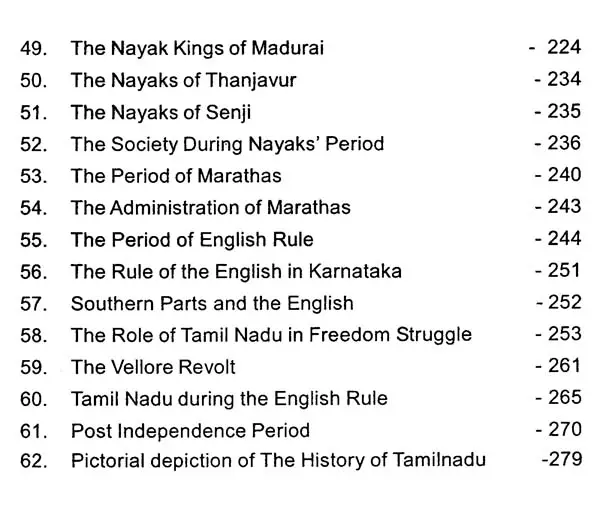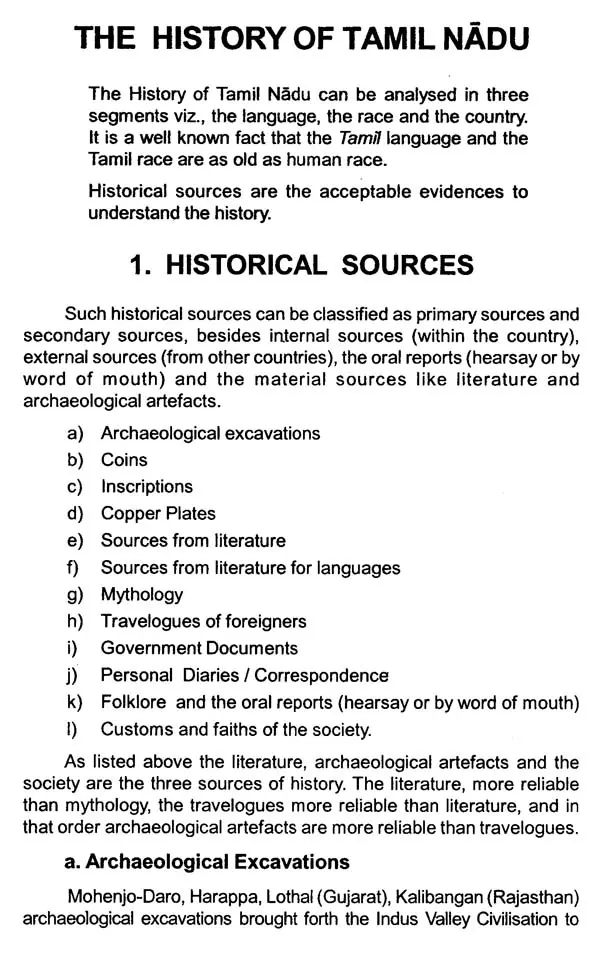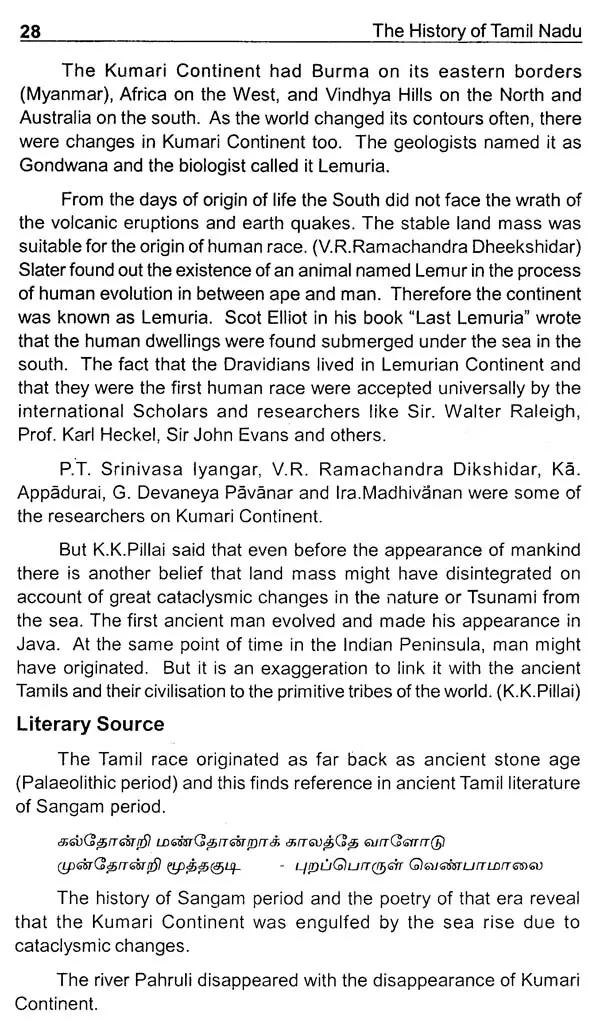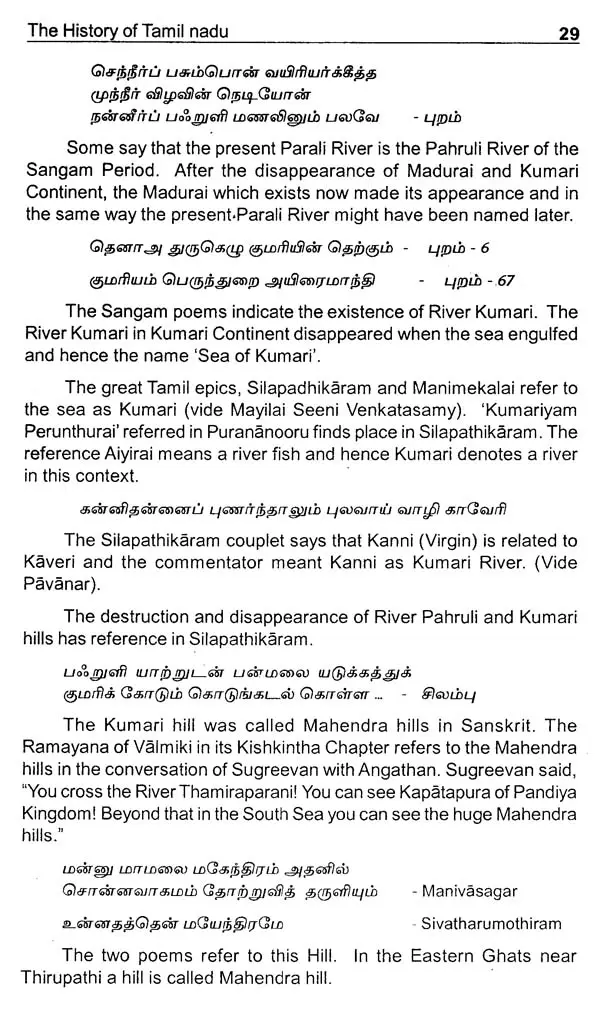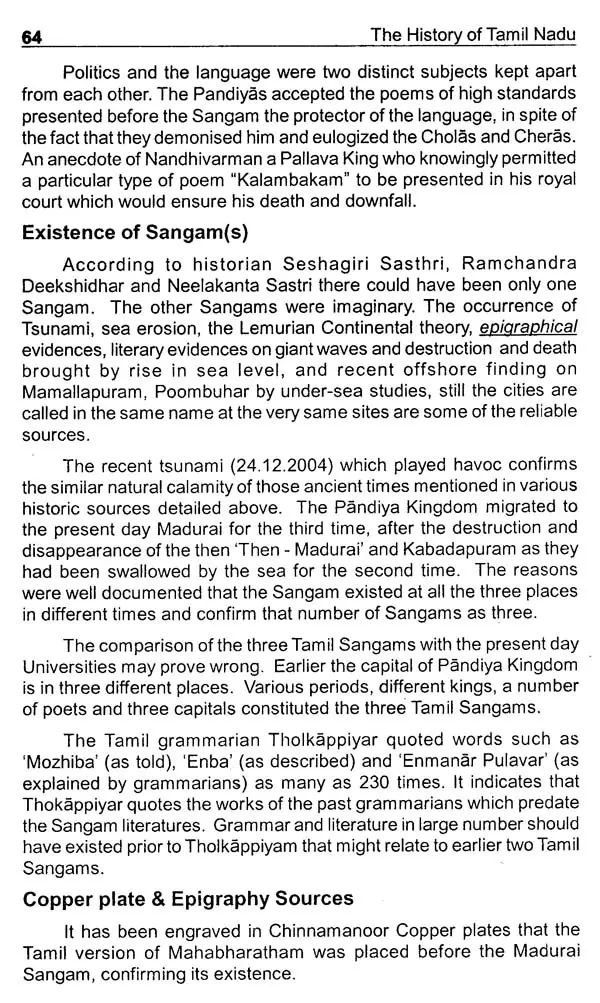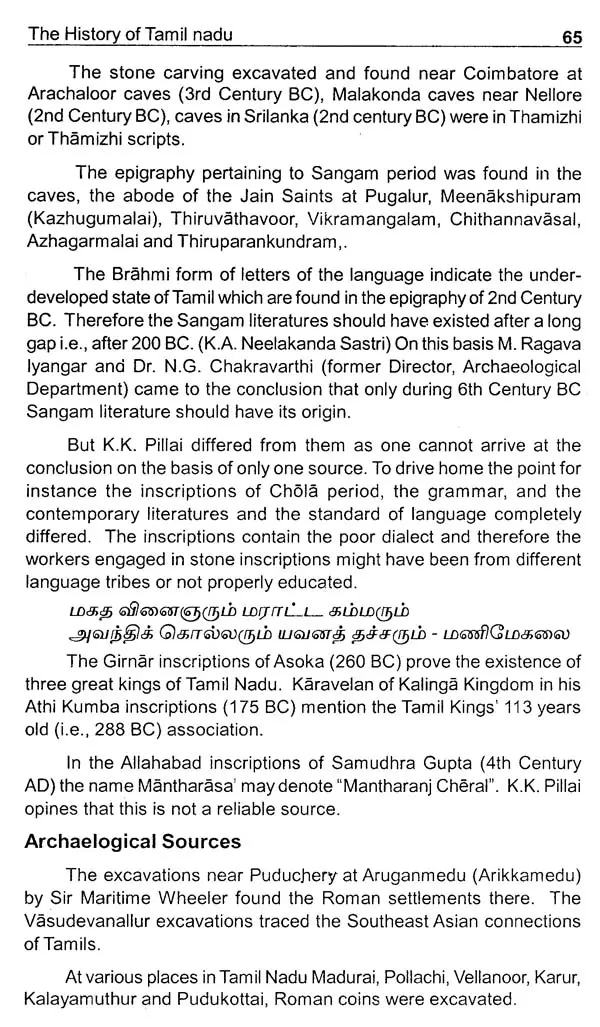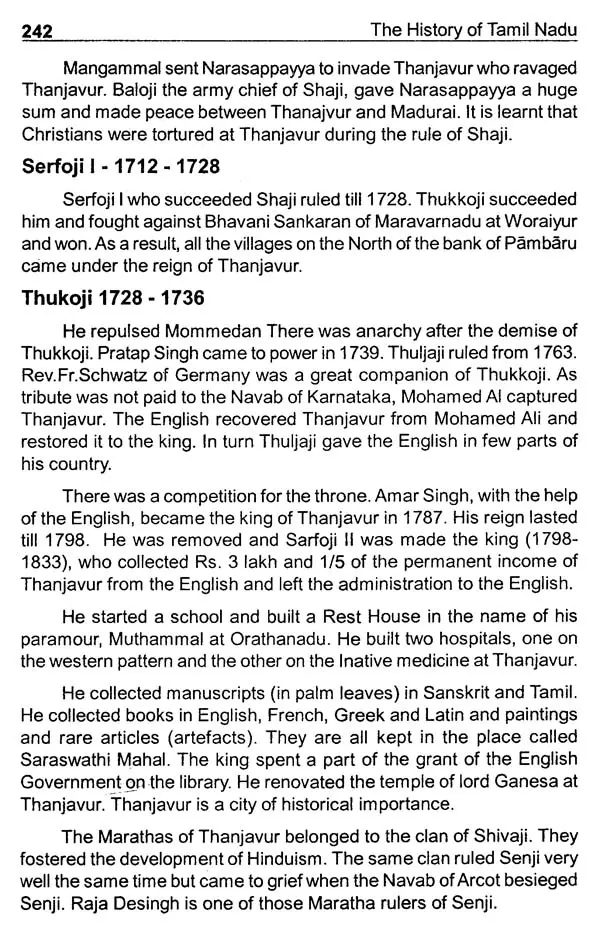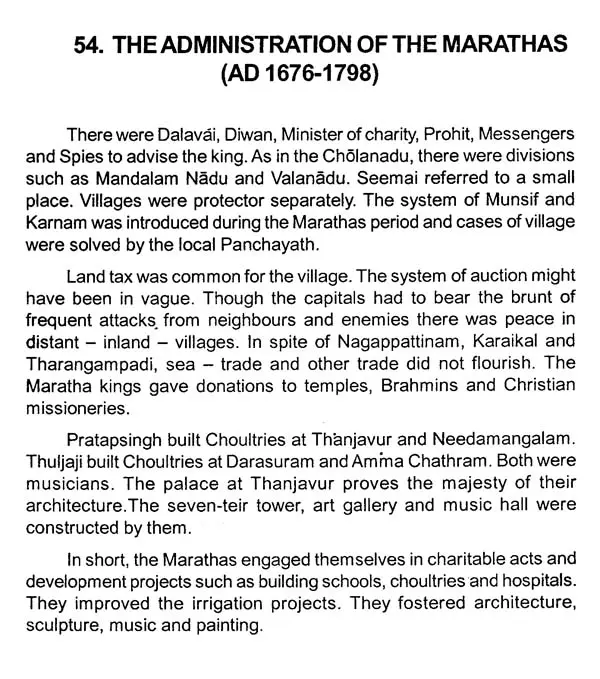 ---
We Also Recommend