Holy Shrines of Assam- Brahmanical, Bauddha, Christian, Islamic, Jaina and Sikh
$2560

$25.60
Tax included.
Shipping
calculated at checkout.
---
---
Book Specification
| | |
| --- | --- |
| Item Code: | AZE530 |
| Author: | Pradip Sarma |
| Publisher: | B.R. Publishing Corporation |
| Language: | ENGLISH |
| Edition: | 2002 |
| ISBN: | 9788176462624 |
| Pages: | 178 (Throughout B/w Illustrations) |
| Cover: | PAPERBACK |
| Other Details | 8.50x5.50 |
| Weight | 180 gm |
Book Description
About the Book
The book Holy Shrines in Assam compiled with the sincere intention numerous places religion-cultural interest in State of Assam.
Assam is dotted with plethora of places from every major religion country. The most dominating religion this state the Brahmanical which, because its existence since the earliest history, assimilated into many thoughts beliefs thereby making accessible and to most of shrines can both the hills and plains in region, the selective ones from which are included in volume. few Buddhist and Jain Shrines both from old and new, described here. Some Sufi saints also caused many shrines to construct on this land, a few selective ones from which included. The few old Gurudwaras, which have their backgrounds, are also enlisted.
that wills some interest to all, -the ordinary and the serious readers alike.
About the Author
Dr. Pradip Sarma did his research in the temple architecture of Assam received in 1982 Ph.D. from the Gauhati University. He served for thirty-six years in different capacities the Directorate of Archaeology, Assam, and retired from Directorate Director. holder Civil Engineering, he trained 1964 methods of monuments under the Archaeological Survey of India and rare chance of visiting most of archaeological sites country major of conservation in process at that time. Presently, he Director of the Research Vivekananda Kendra Institute of Culture, Guwahati, and has looking after research projects pertaining to survey, documentation preservation the ethnic culture has published good number papers as also few subjects pertaining the cultural Heritage North-east India.
Preface
Whenever a person from outside Assam comes to this region, he is fascinated by its natural backdrop. His next sphere of interest is automatically its people and their history and culture. The earliest inhabitants of this region were Kiratas, as our epics and Puranas reveal, followed by a thrust of Aryans from the West. During different periods of history the enchanting hills and valleys of this land attracted people from its different frontiers which set into motion a process of assimilation resulting in a state which became known as Assam.
After the Independence of India, the province of Assam was divided into several states, the one now known as Assam mostly covers the two river valleys of the Brahma putra and the Barak. As these two valleys constituted the principle areas of habitation of this region from time immemorial, we find the majority of the historical evidences confined in these areas. By tradition, the inhabi tants of Assam preferred to live in impermanent buildings and whatever resources they could accumulate were spent in the construction of religious edifices. This tendency is seen not only in the earliest history of the state, it had persisted throughout its past. It is because of this habit that we still find the entire state dotted with varied religious shrines.
**Contents and Sample Pages**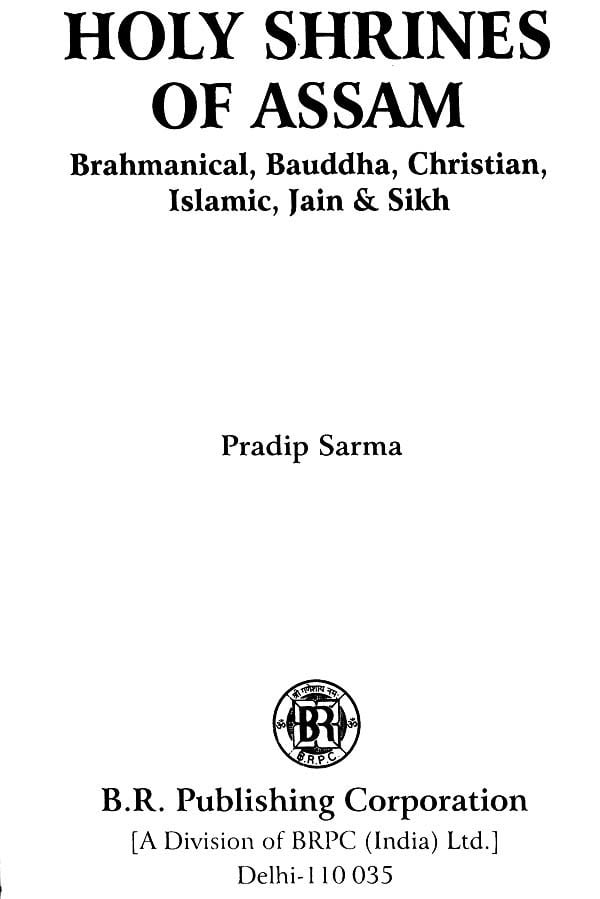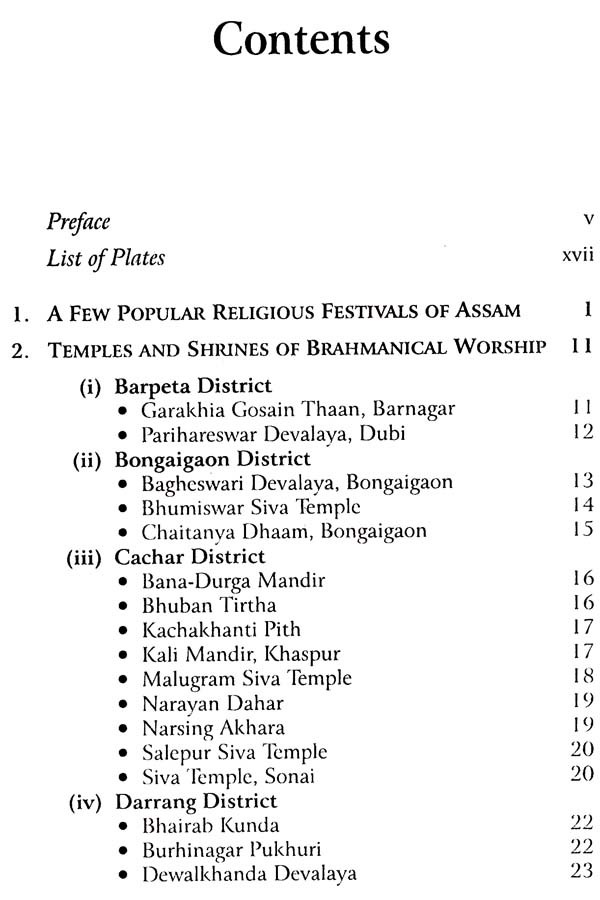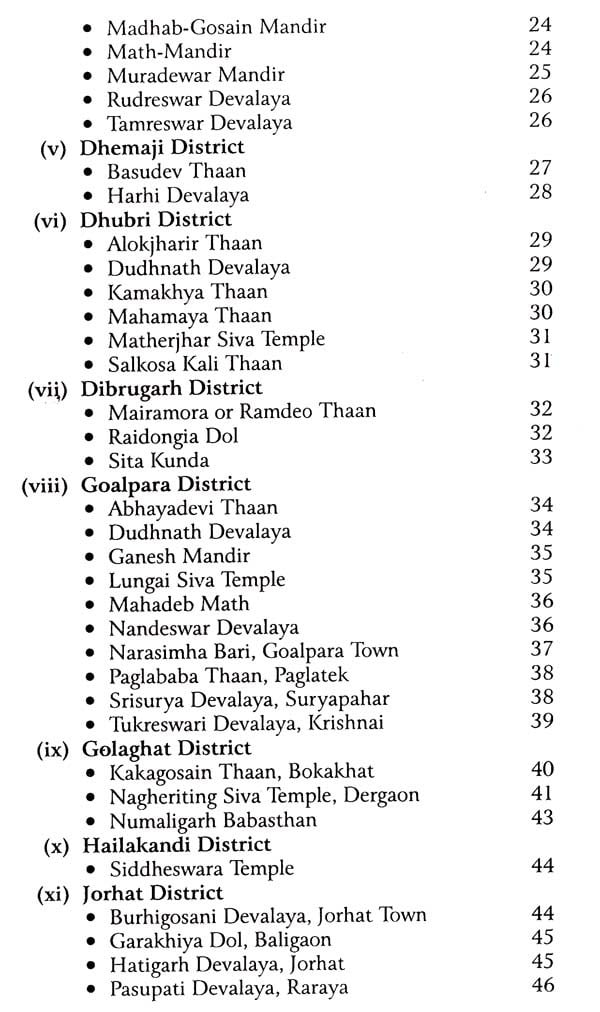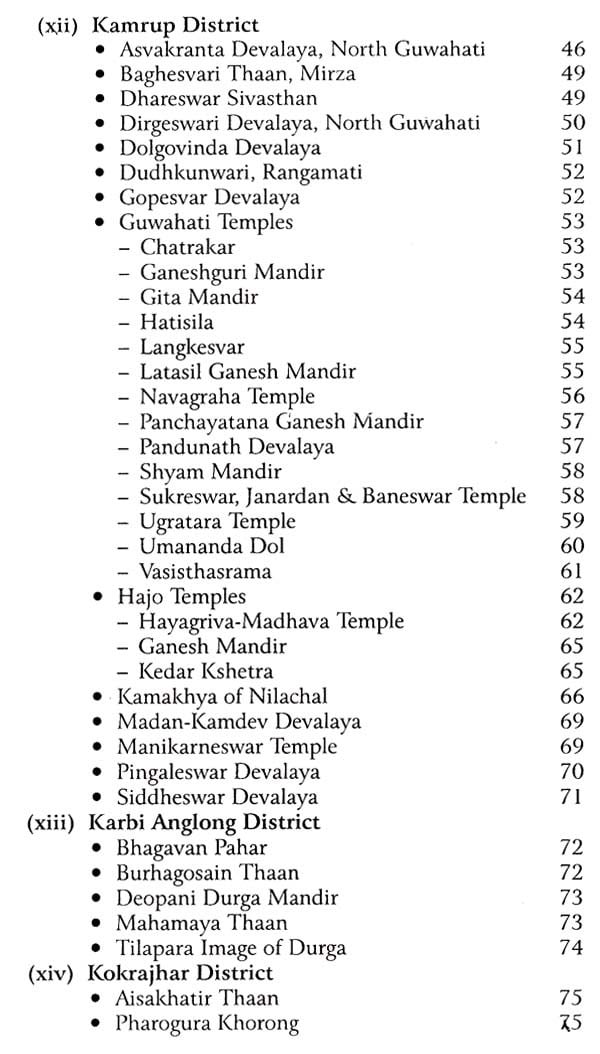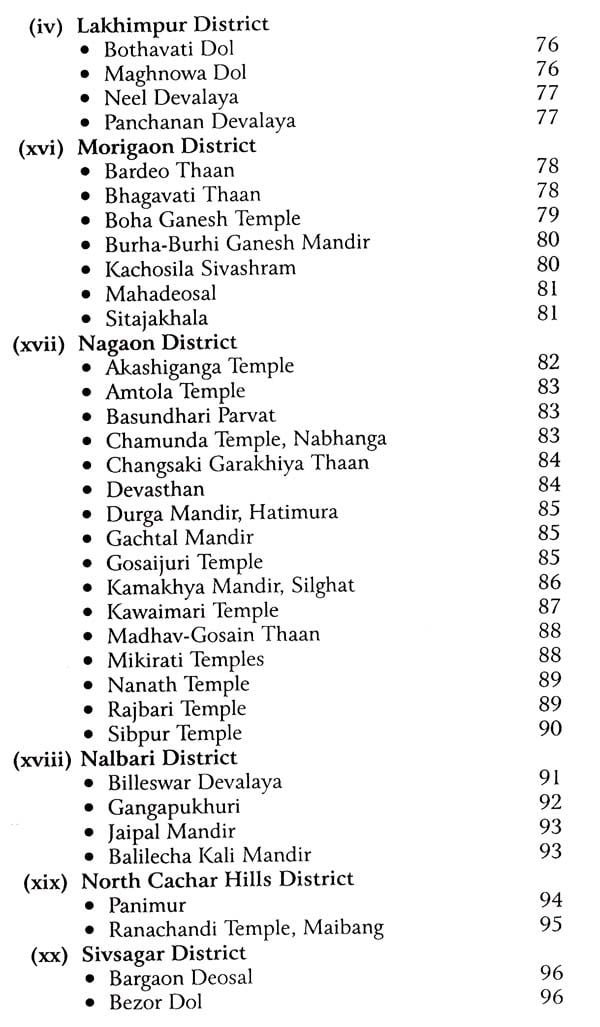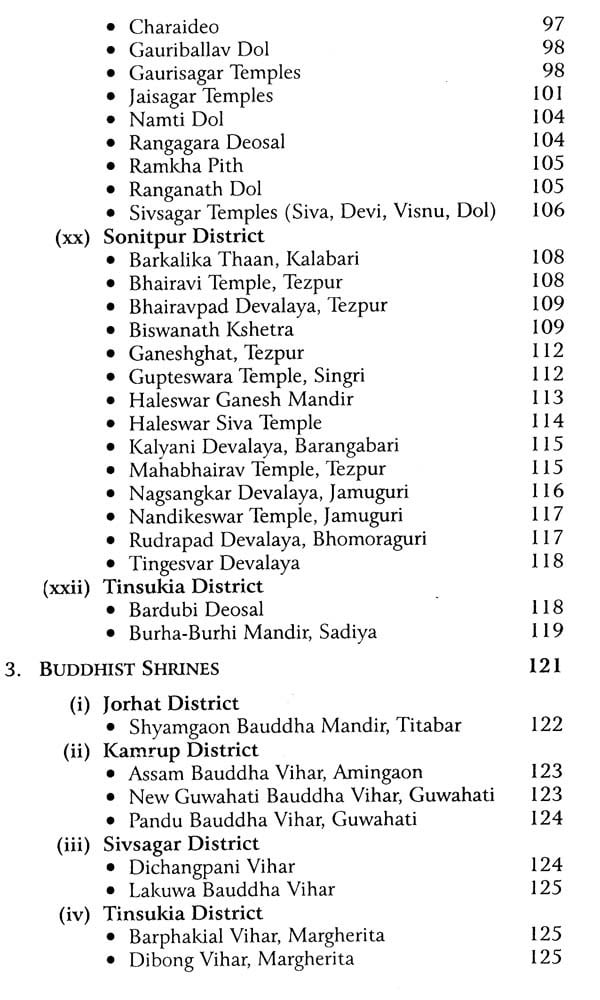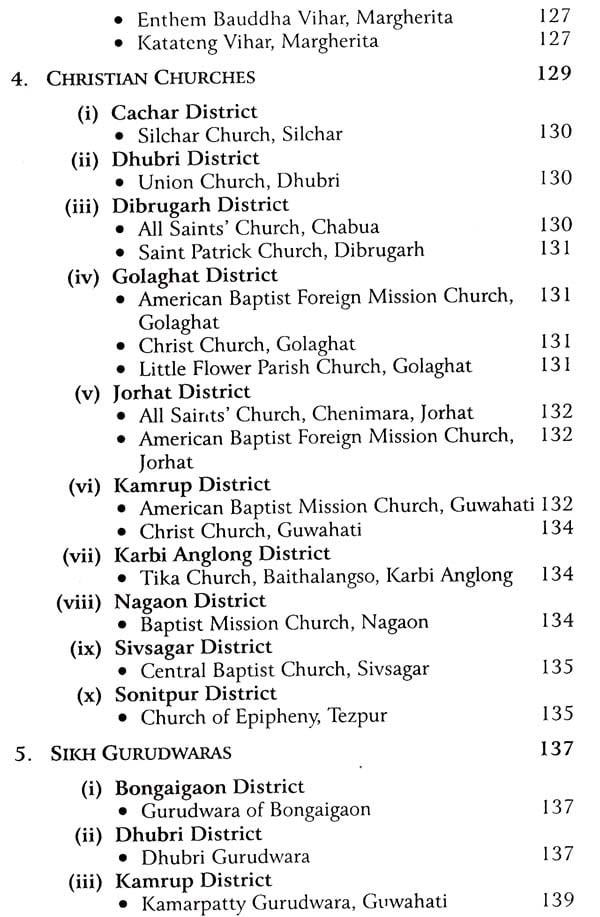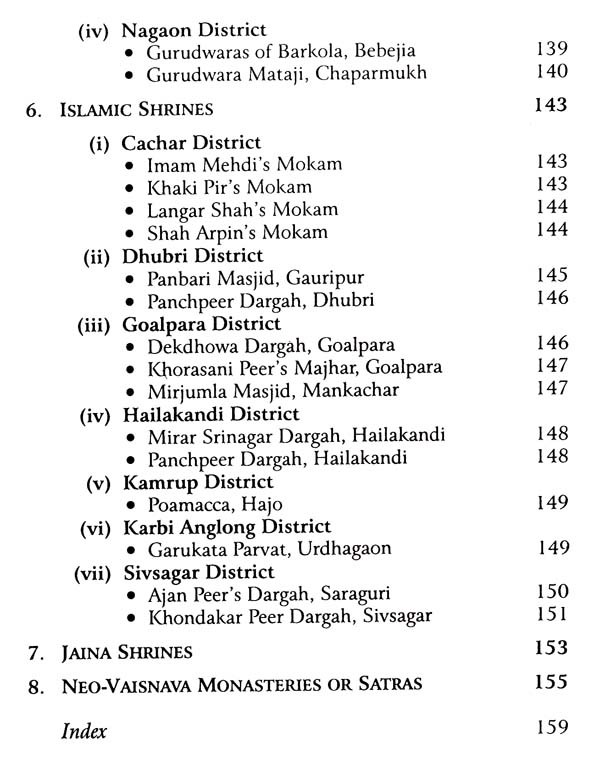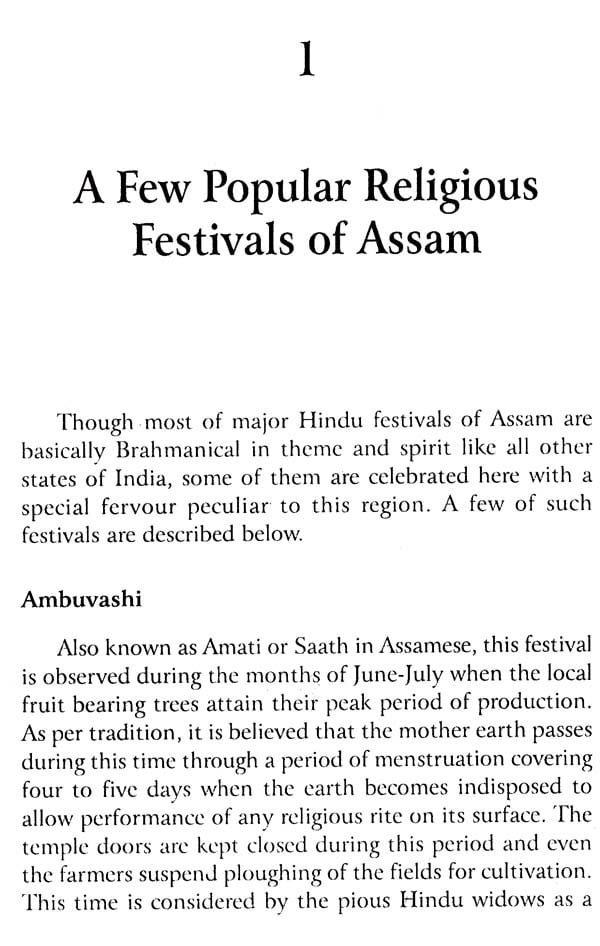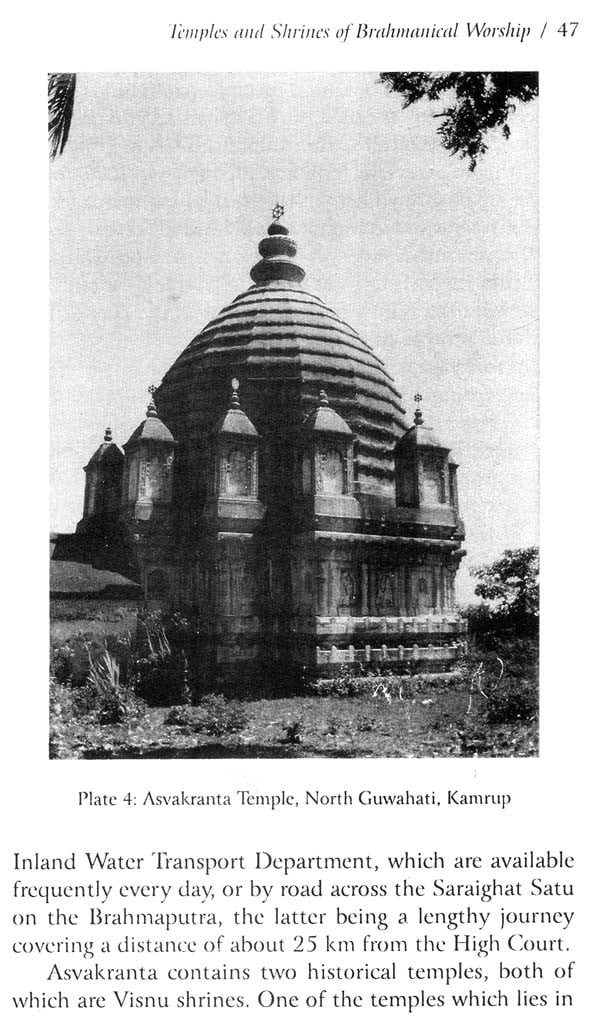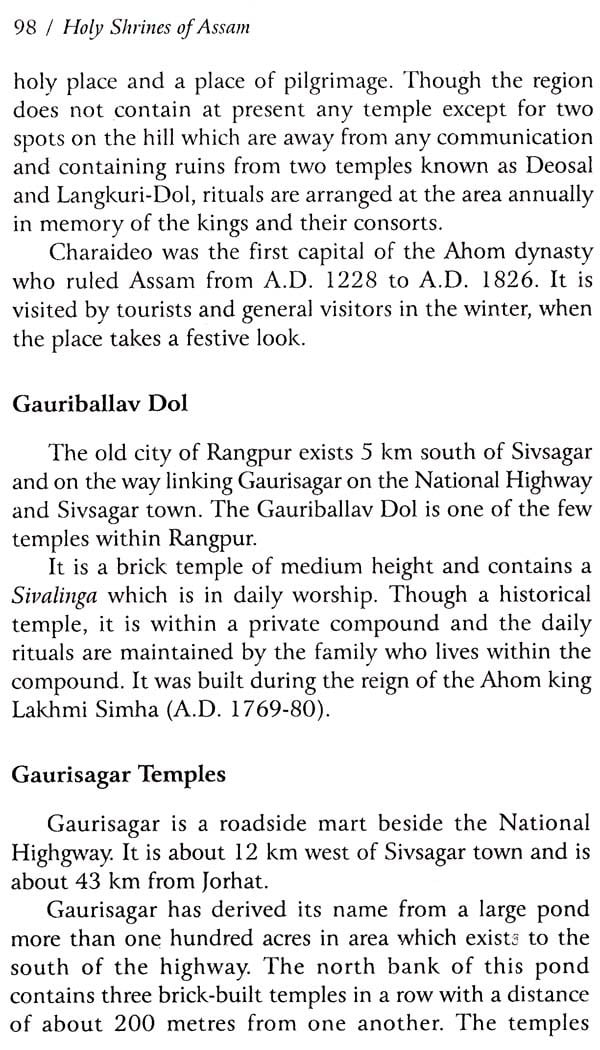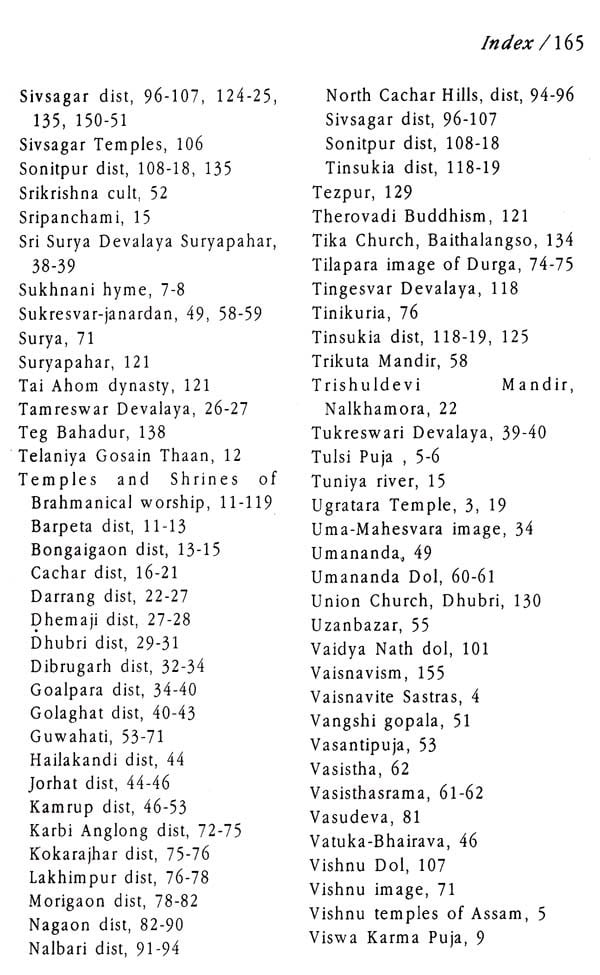 ---
We Also Recommend