Hoysala Temples and Sculptures
$13440

$134.40
Tax included.
Shipping
calculated at checkout.
---
---
Book Specification
| | |
| --- | --- |
| Item Code: | UAN455 |
| Author: | K. M. Suresh |
| Publisher: | Bharatiya Kala Prakashan |
| Language: | English |
| Edition: | 2022 |
| ISBN: | 9788180903786 |
| Pages: | 470 (B/W Illustrations) |
| Cover: | HARDCOVER |
| Other Details | 11.00 X 9.00 inch |
| Weight | 1.76 kg |
Book Description
About The Book
The Hoysalas ruled for about 350 years from circa 1000 to 1346 A.D., starting from Soveyur, now called Angadi in Mudigrere taluk of Chikkamagalur District and expanded over major portion of South India. In the beginning they acknowdinging the sugernity of the Chalukyas of Kalyana, but became in depending in the reign of Vishnuvardhana with new capital at Dorasamudra, now represented by Halebidu in the Hassan district in Karnataka.
The Hoysala rulers constructed more than hunfreds of temples and basadis, throughout their empire from Eka-Kuta to PanchaKuta temples. The Hoysala rulers are well known for their military conquests and the patronage to culture activities. The erection of large number of temples and basidis are cue to enthusiasm of the rulers, the queens, the generals, the ministers, officials and merchants etc. They vied with one another in extending support for constructional activities throught the Empire. Most of the temples and basadis are built in schist and few are built of granite stone. The Hoysala temple consists of a garbhagriha, an antarala or sukhanasi, navaranga or sabhamandapa or pillared hall and ardhamandapa or a porch, in general.
On the plan the Hoysala temples fall into five clear cut categories and within each of the categories minor variations can be observed. The five Eka-kuta or single garbhagriha or cell; Dvi-kuta or twin kuta or twin celled temple; Tri-kuta or three celled temple; Chatus-kuta or four celled temple and Pancha-kuta or five celled temple.
The Chapter I and II deal with Introduction and Historical Perspective The Chapter III Deals with Temple in General and Some Selected Hoysala Temples from Karnataka. The Chapters IV and V details of Saiva and Vaishnava Sculptures from the Temples. The Chapter VI and VII deals with Jaina Sculptures and Minor Divinities from the Monuments and last Chapter VIII delt in Conclusion with sum-up the complete chapters.
About the Author
Dr. K.M. Suresh (B. 1952) presently working as Director (Museum) in the Kannada University, Hampi, Vidyaranya-583276, in Karnataka, obtained his Master's Degree from Karnataka University, Dharwar in 1974 and P.G. Diploma in Archaeology, from Institute of Achaeology, Archaeological Survey of India, New Delhi. In 1986. He obtained Ph.D., Degree from Utkal University, Bhubaneswar, Orissa, in 1992 on 'Sculptural Art of Hampi-Vijayanagara'. Since his inception in the Arachaeological Survey of India from 1976 to 1996, he served in various capacities in the Archaeological Museum at Bijapur, Hampi, Aihole and Badami in Karnataka and Khajuraho in Madhya Pradesh. He has been active field worker and excavator in the Excavation Branch IV or Archaeological Survey of India, Bhubneswar in Orissa. Dr. Suresh's other works are Sculptural art of Hampi-Vijayanagara; Saivite Sculptures of Khajuraho; Iconography of Vishnu from Khajuraho; Kandariya Mahadeva temple at Khajuraho; Karnataka Devalaya Kosha: Bellary District; Karnataka Devalaya Kosha: Koppal District; Hemakuta: Recent Researches in Archaeology and Museology (Shri C.T.M. Kotraiah's Felicitation Volume). Forthcoming works are Temples of Karnataka (Ground Plans and Elevation); Forts of Vijayanagara; Panchatantra; Facet Researched in Archaeology, (Dr. C.S. Patil's Commemoration Volume). He has contri-buted several research papers for leading Journals and Felicitation Volumes. He is member for many academic societies and a guide to Ph.D., scholars in the Kannada University, Hampi.
Preface

I visited Hoysala temples at Halebidu Beluru, Somanathapur and other places during my service in the Archaeoligical Museum at Kamalapur of Archaeological Survey of India from 1978 to 1983 to study the Archaeological Museum Antiquities at Halebidu and Hoysala Monuments and sculptures. After coming to Kannada University, Hampi from Archaeoligical Survey India. I could visit again and again to Hoysala Monuments and sculptures for study purpose and making notes on Monuments and Sculptures to write on book after retirement from the Kannada University, Hampi.

The Hoysalas ruled for about 350 years from circa 1000 to 1346 A.D., starting from Soveyur, now called Angadi in Mudigrere taluk of Chikkamagalur Dstrict and expanded over major portion of South India. In the beginning they acknowdinging the sugernity of the Chalukyas of Kalyana, but became independing in the reign of Vishnuvardhana with new captil at Dorasamudra, now represented by Halebidu in the Hassan district in Karnataka. During the period of Ballala II, another alternative capital at Kannanur near Srirangam in the Tirchinapalli district in Tamil Nadu and in the period Ballala III, another alternative capital at Hampi, in the Bellary district. The majority of Hoysala rules enjoyed a long period of rule, averaging between 30 to 40 30 to 40 years.The eminent and distinguished rulers of this dynasty are Vinayaditya I, Nripa Kama, Vinayadity II Ballala 1, Bittideva or Vishnuvardhana, Narasimha I, Ballala II, Narasimha II, The Hoysala rulers are weill known fortheir military conquests and the paternage to culture activities. There was an alround development in the culture attainments, particularly in the rield of art, architecture and literature. They continued the Chalukyas of Kalyana traditions in the field of architecture with a few new aditions of their own style.

The Hoysala rulers constructed more than hundreds of temples and basadis, throughout their empire from Eka-Kuta to Pancha-Kuta temples. The Hoysala rulers are well known for their military conquests and the paternage to culture activities. The erection of large number of temples and basidis are cue to enthusiasm of the rulers, the queens, the generals, the ministers, officals and merchants etc. They vied with one another in extending support for constructional activities throught the Empire. Most of the temples and basadis are bult in schist and few are built of granite stone. The Hoysala temple consists of a garbhagriha, an antarala or sukhanasi, navaranga or sabhamandapa or pillared hall and ardamandapa or a porch, in general. On plan the Hoysala temples fall into five clear cut catgories and within each of the categories minor variations can be observed. The five Eka- kuta or single garbhagriha or cell; Dvi-kuta or twin kuta or twin celled temple; Tri-kuta or three celled temple; Chatus-kuta or four celled temple and Pancha-kita or five celled temple.

The Chapter I and II deal with Introduction and Historical Perspective The Chaper III Deals with Temple in General and Some Selected Hoysala Temples om Karnataka. The Chapters IV and V detals in details of Saiva and Vaishnava Sculptures from the Temples. The Chaper VI and VII deals with Jaina Sculptures and Minor Divinities from the Monuments and last Chaper VIII delt in Comclusion with sum-up the complete chapters.

Though, a number of scholars have written on Hoysala temples and sculptures. I have tried here to compile all the published materials and indivual collections in the form of book with due acknowlegements.

Introduction

The Hoysalas of Doarasamudra or Halebidu, ruled for about 350 years from circa 1000 to 1346 A.D. and expanded over major portions of South India. In the beginning they acknowledged the suzerainty of the Chalukyas of Kalayana, but became independent in the reign of Vishnuvaradhana with capital at Dorasamudra, that is, the present Halebid in Hasan district. In the time of Ballala II, the alternative capital was at Kannanur near Srirangama in Tamil Nadu. In the time of Ballala III, another alternative capital was at Hampi.

The majority of Hoysala enjoyed a long period of rule between 30 and 40 years. The eminent and distinguished rulers of this dynasty are Vinayaditya I (circa 1006-1022 A.D.); Nripa Kama (circa 1022-1047 A.D.); Vinayaditya II (circa 1047-1100 A.D.); Ballala I (circa 1100-1106 A.D.); Vishnuvaradhana (circa 1111-1141 A.D.); Narasimha I (circa 1143-1173 A.D.): Vira Ballala II (circa 1173-1220 A.D.); Narasimha II (circa 1217-1235 A.D.); Narasimha III (circa 1235-1291 A.D.); and Vira Ballala III (circa 1292-1346 A.D.). They continued the Later Chalukyan traditions in the field of architecture with a few new additions of their own style.

The Hoysala rulers constructed more than hundreds of temples and basadis throughout empire. Most of the temples and basadis are built in schist and few are built of granite stone. The temples are erected on little raised platform and this platform is wide enough to allow the devotees to use it as a cirumbulatory passage around the entire temple and helped in achieving better elevation for the temple. The sikhara over the garbhagila are not very tall when compared with other periods like later Chalukyas or Vijayanagara. The Tri-Kuta temples are in large number and became very popular during Hoysala period, though the concept of erecting Tri-Kuta temples was started by Later Chalukyas of Kalyana.

**Contents and Sample Pages**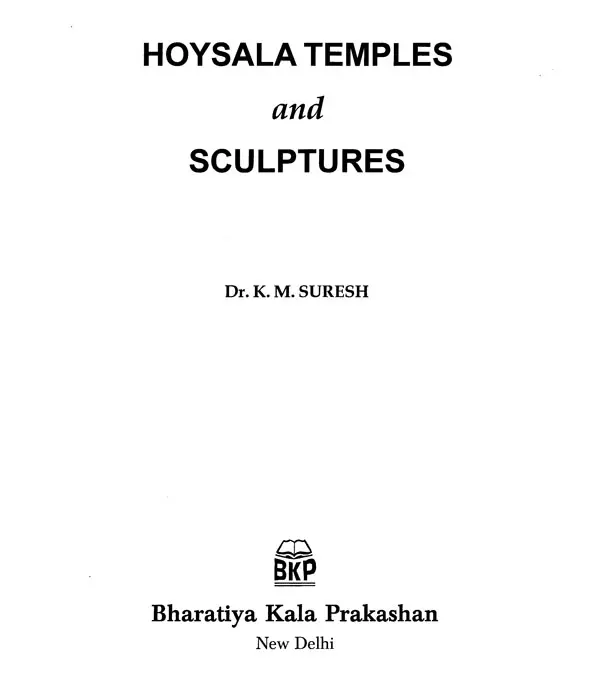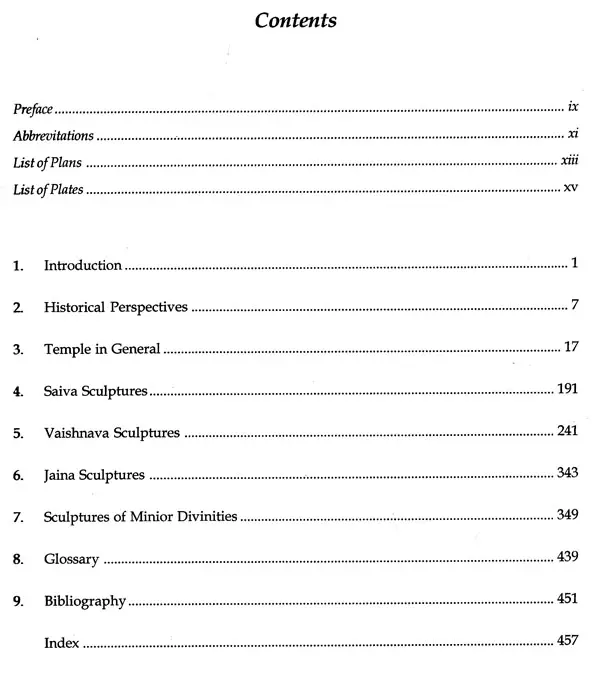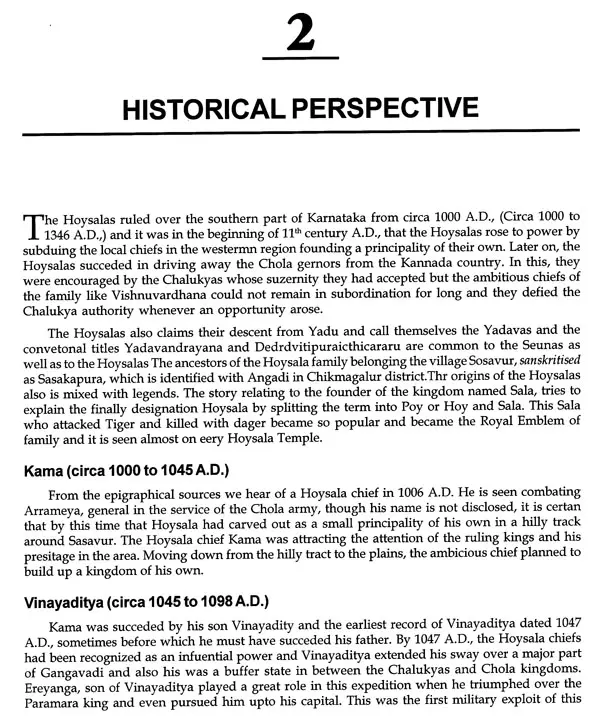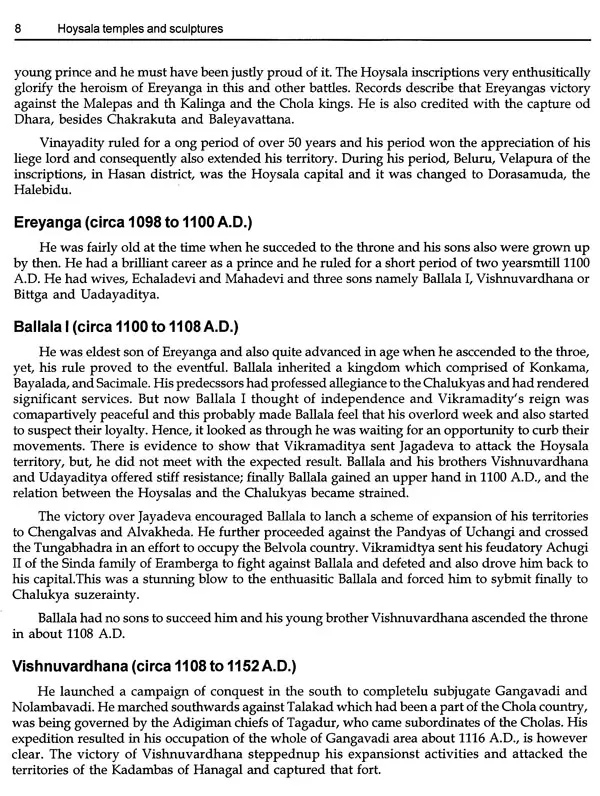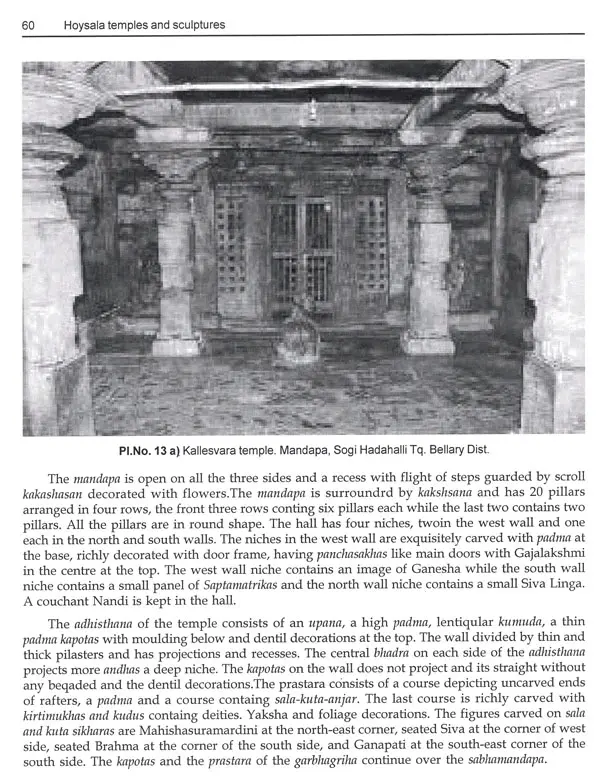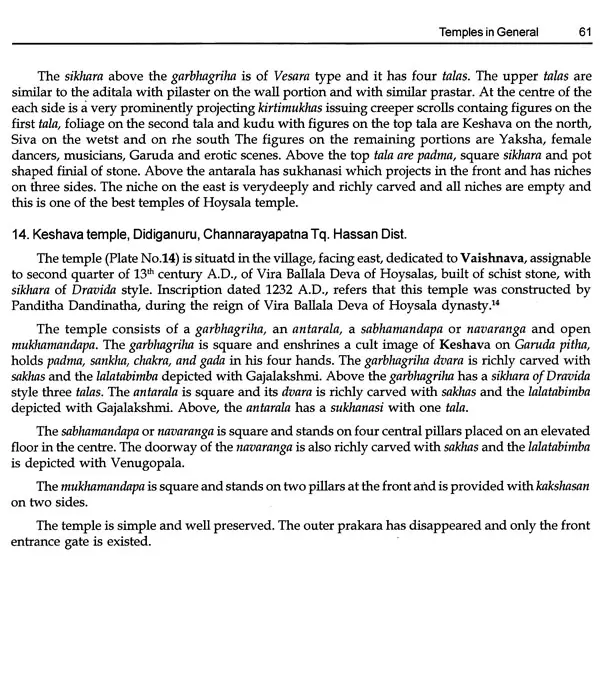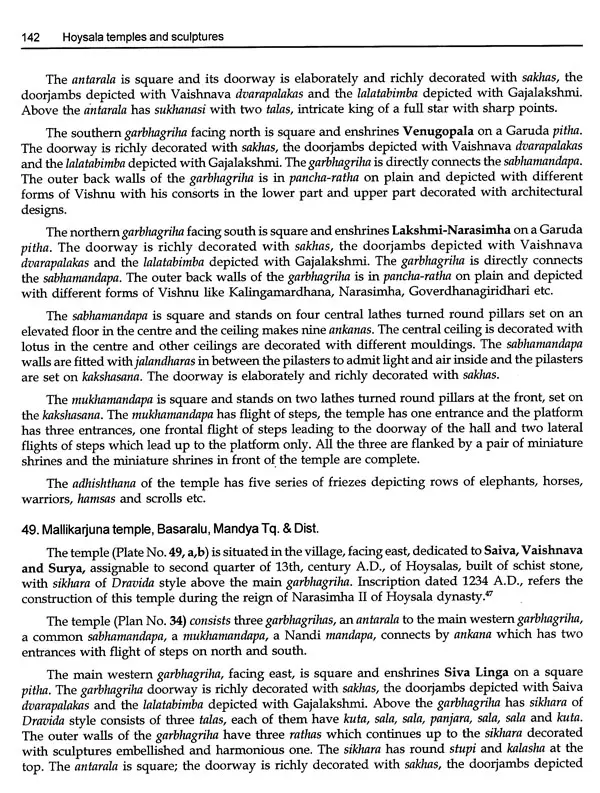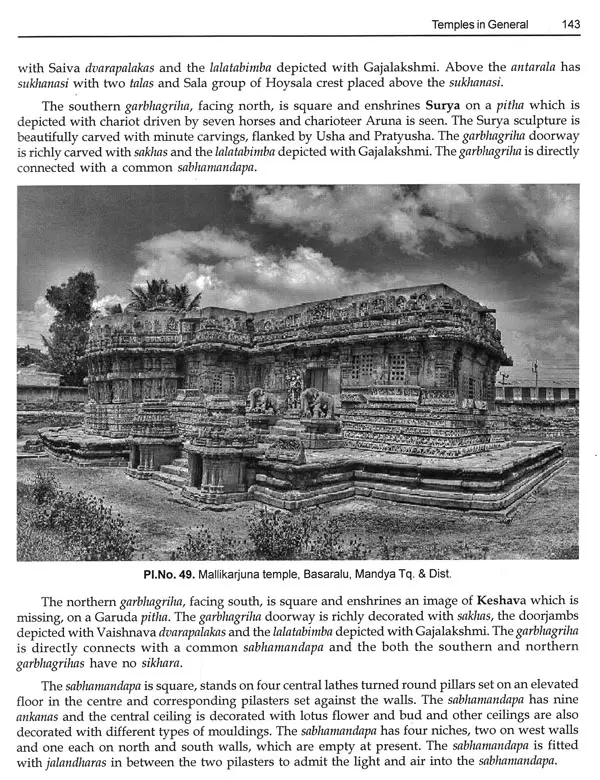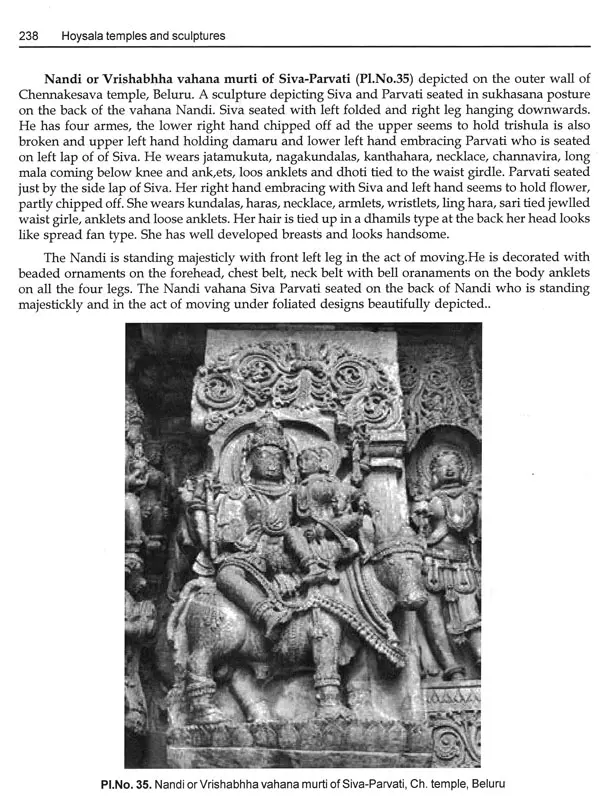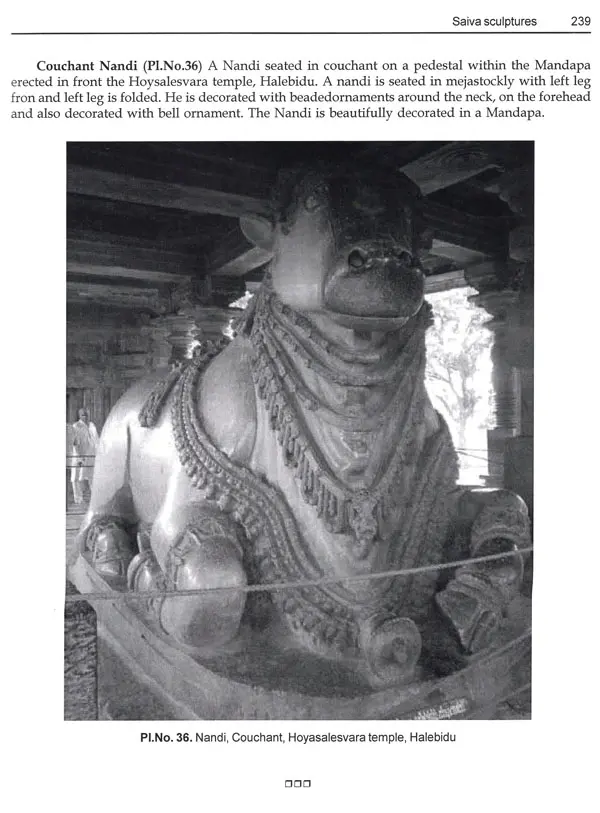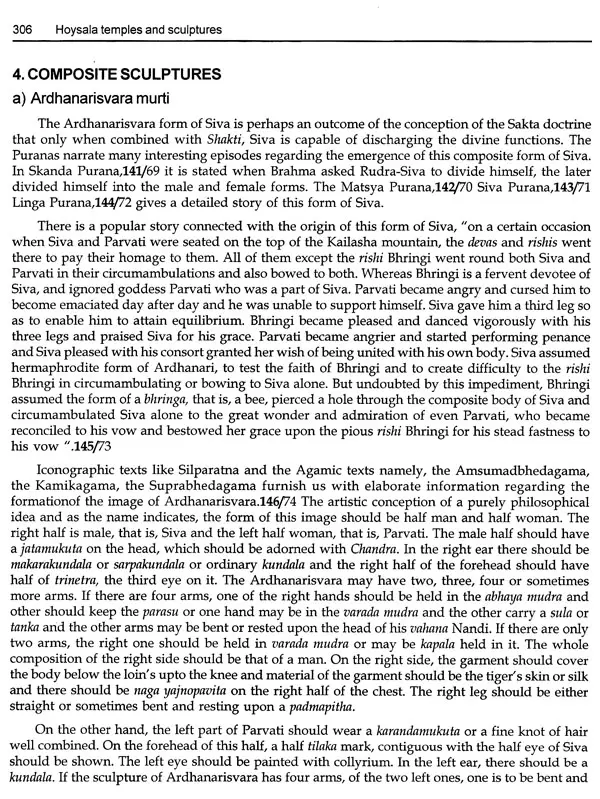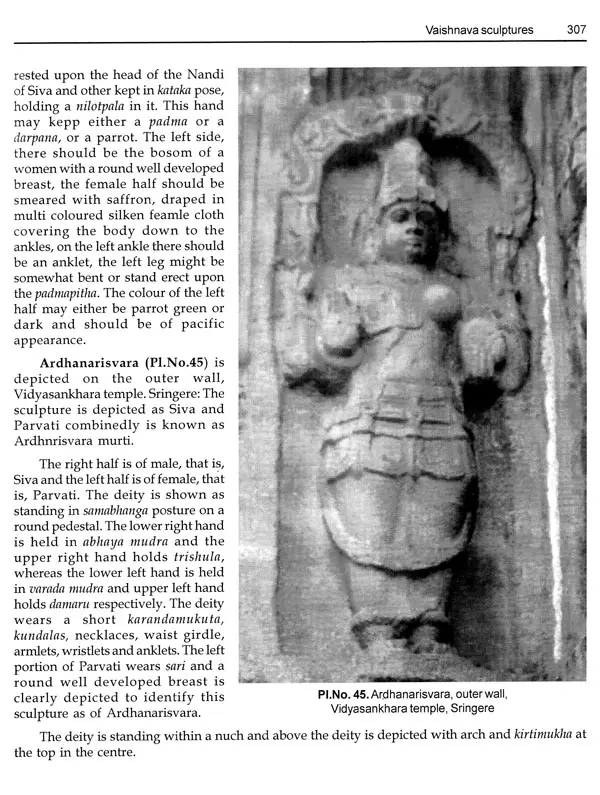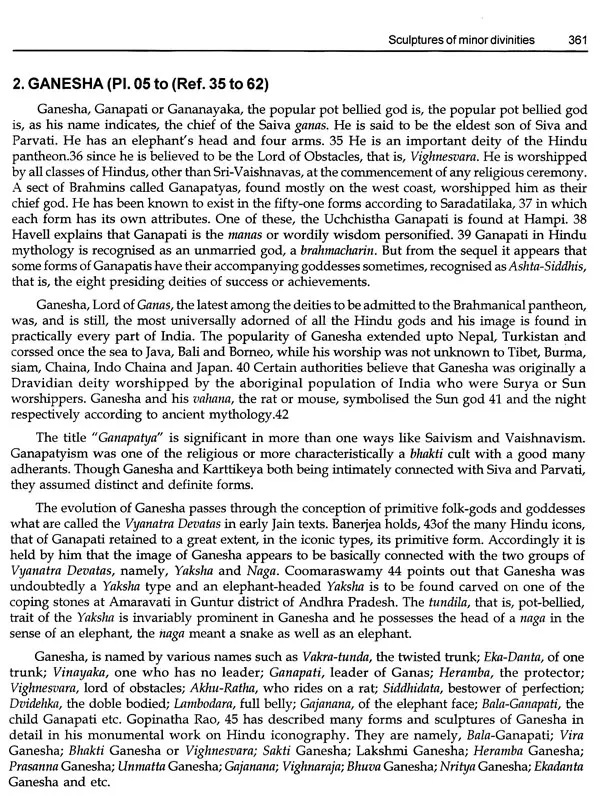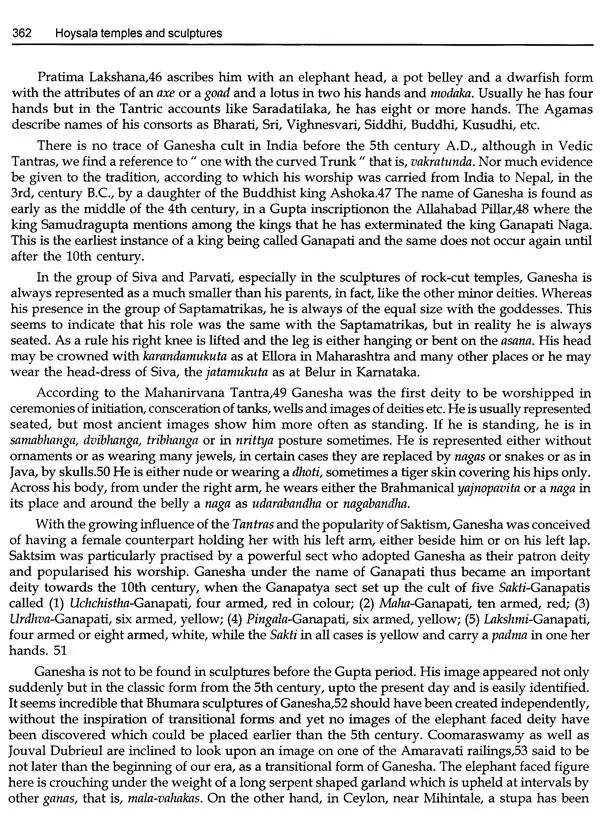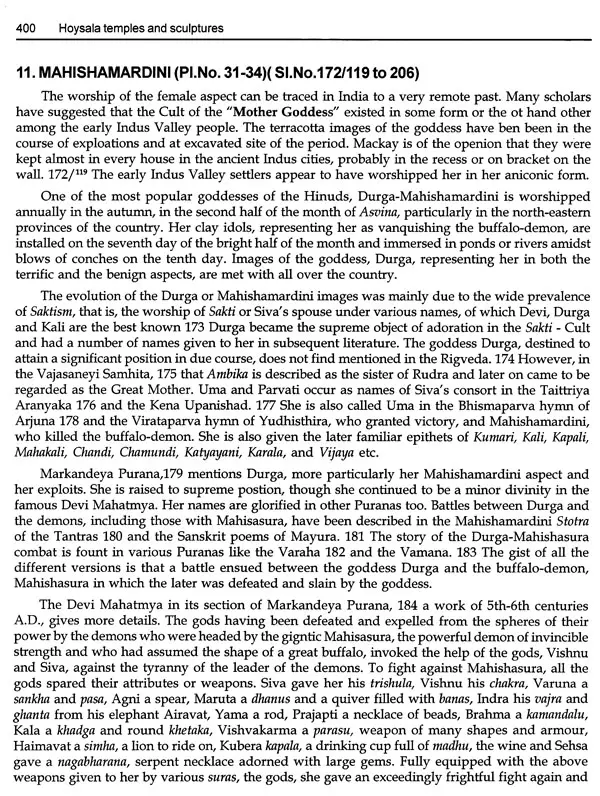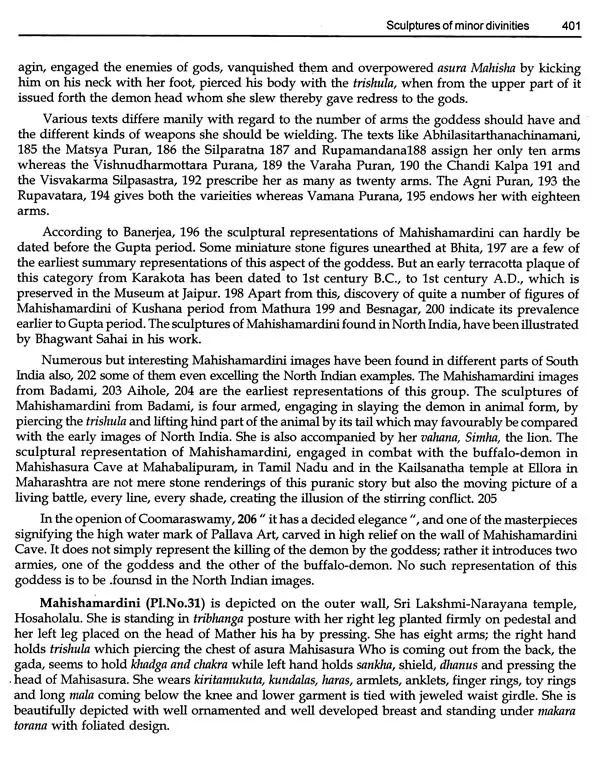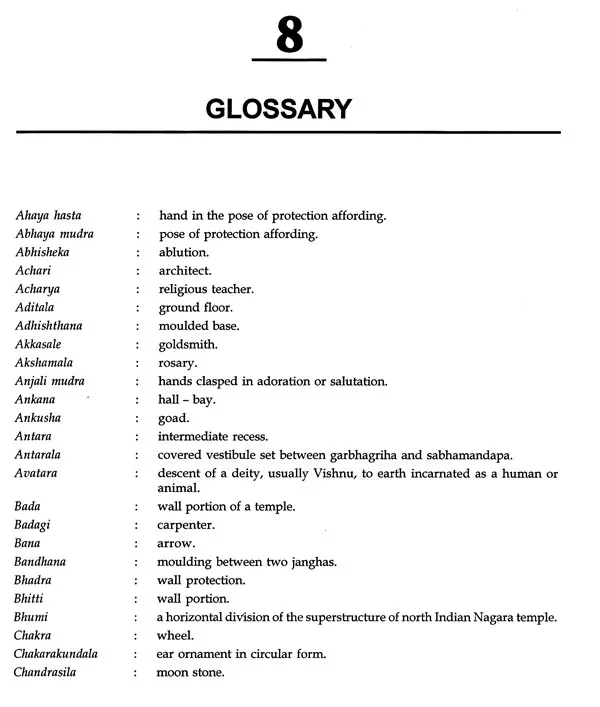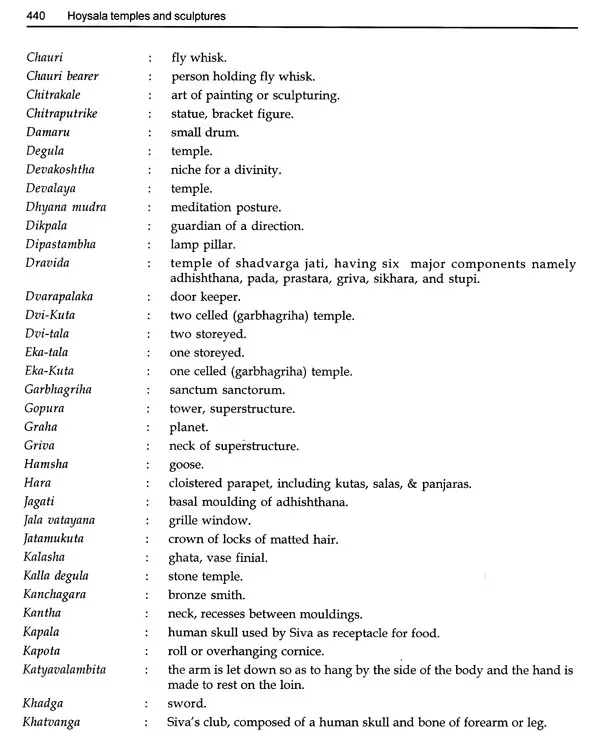 ---
We Also Recommend