Human Values and Virtues in Indian Perspectives
$3760

$37.60
Tax included.
Shipping
calculated at checkout.
---
---
Book Specification
| | |
| --- | --- |
| Item Code: | AZE578 |
| Author: | Kumkum Sinha |
| Publisher: | B.R. PUBLISHING CORPORATION |
| Language: | ENGLISH |
| Edition: | 2021 |
| ISBN: | 9789388789523 |
| Pages: | 202 (Throughout B/w Illustrations) |
| Cover: | HARDCOVER |
| Other Details | 9.50x6.50 |
| Weight | 480 gm |
Book Description
About the Book
The Values and Virtues Indian Perspectives" the author tried exhibit values virtues as essential human life, is core of Although materialistic knowledge the form science technology has contributed enormously human welfare but capable of creating lasting happiness. only provide the happiness dependent on physical conditions. It cannot provide happiness that springs their inner development factors. values and ethical values are pillars of society. era of power and negative scientific equipment those values work are desirable end-state existence, the goals can achieve his those values are important international philosophical point of serve purpose globally. Thus, can accumulated knowledge, by-product of seeing truth in one's what happening inside oneself.
About the Author
Kumkum Sinha, Ph.D., D.Litt., Associate professor of philosophy J.J. College, (a constituent Magadh University, Bodh-Gaya). She received M.A. Degree class from University, Patna was awarded Ph.D. UGCJ.R. Fellow, Department of Philosophy, Patna University, Patna 1981. received from Ranchi University, Ranchi (Jharkhanda) year P.B. Vidyarthi, Professor Head, Department Philosophy, Ranchi University, Ranchi. Before joining Magadh University service served as Lecturer Women's College, Jamshedpur in (A constituent college Ranchi University, Ranchi).
She authored three books Religio-Social Philosophy and (ii) Personality, Freedom and She contributed many research papers the various philosophy, national and member various academic bodies Indian Council of Philosophical Research, Indian Philosophical Parishad, Bihar Darshan Parishad etc. She has Research Project in year topic "Human Values and Virtues Indian.
Preface
The present study is an excursion into human values and virtue, which is the core of our life, is the need of the hour. Twentieth century has tremendous scientific progress in all spheres of life. It has augmented materialistic aspirations, ecological imbalance and incessant diminution of moral values. The ruthless pursuit of power and consequent materialistic aspirations are eating our time-honored value-systems. Under the gloom of such conditions we are not be afraid of anything to happen as these are natural feature of an era in transition. Present agony and despair has resulted from new horizon in life. Values are basic convictions that a specific mode of conduct or end-state of existence is personally or socially preferable to an opposite or converse mode of conduct or end-state of existence. Value-system indicates a hierarchy based on ranking of an individual's value in terms of their intensity. Terminal values are desirable end-state of existence; the goals that a person would like to achieve during his or her life time. Instrumental values are preferable modes of behavior or means of achieving ones terminal values. Values are called gunas.
Here an attempt has been done to show the significant need for an enrichment of human values in order to achieve an enriched human environment through an introspection of self and states. For this purpose I have discussed primarily, what the word human values means and how it is transited from various senses to a moral sense. Human values can be classified in different ways. It is we who add value to the 'matter'. We add value to it. At the same time we also add value to 'life'.
Introduction
In the beginning values and virtues, was not separate from human life it was so mingled with them that people were afraid to disobey. There was no question about values, about its origin and development. God has created this world with some purpose, which should be fulfilled. But now the trend have changed due to globalization, with the impact of science and western culture. Man has forgotten their original or traditional values. The society has deterioted to the extreme, people became so selfish or we can say valueless to understand the other or the benefit of the society. Now there is a question mark where the society is going, what is their aim. It seems they are keeping themselves in collecting wealth or property by any means. This is the only one values. But this is not the ultimate value, as we are born in India, it is a land of values and virtues, its main characteristic is its spiritualism, we cannot deny it. India is a land of rich cultural heritage, values and virtues are actually ingrained in the soil, one cannot avoid it. There is a society where he is living is not a society of young or friends only but we live with our family. We are living in a thread of relations, there are so many laws of our societies to follow. It need to revive our moral values and virtues. The most important was not to harm anybody and to help other or serve others, as depicted in our holy scriptures.
**Contents and Sample Pages**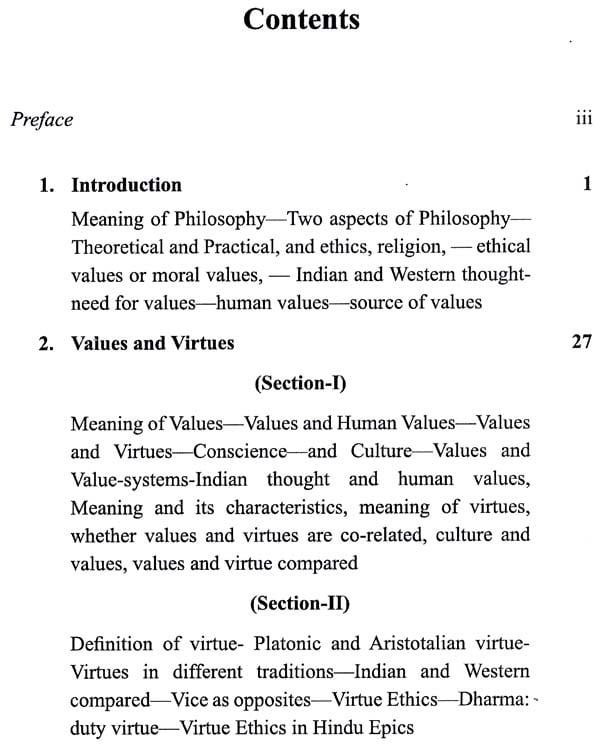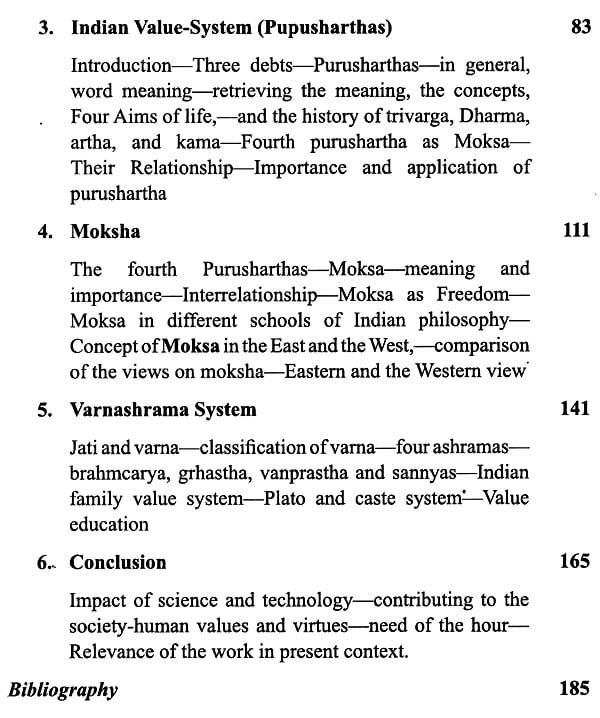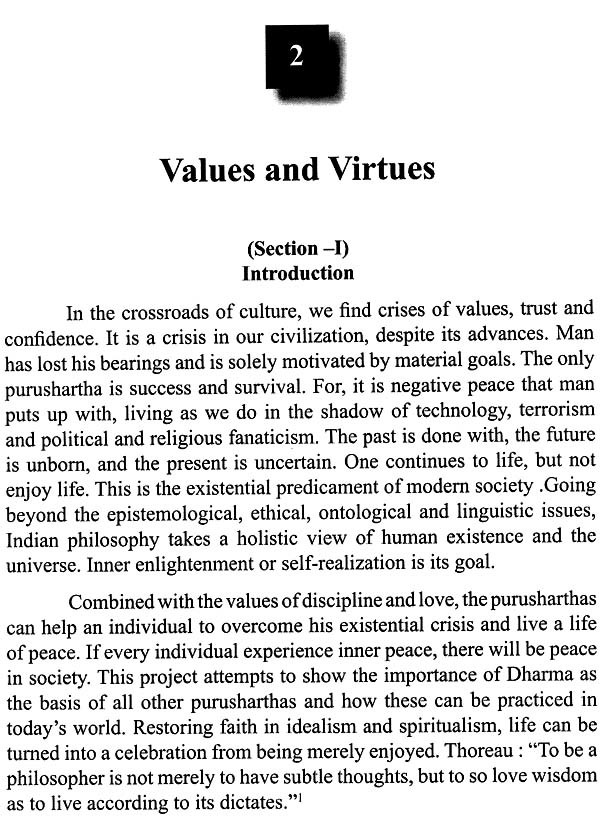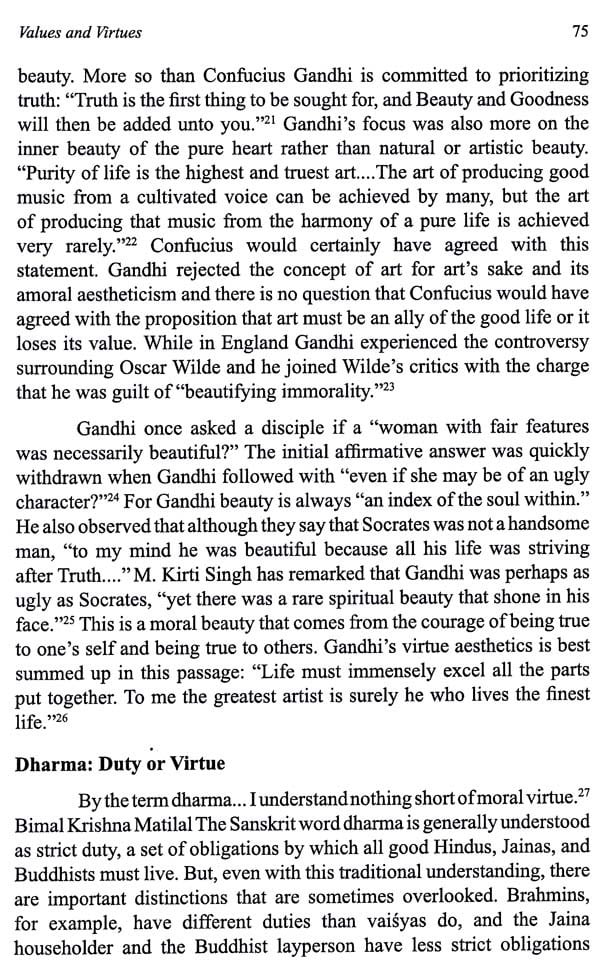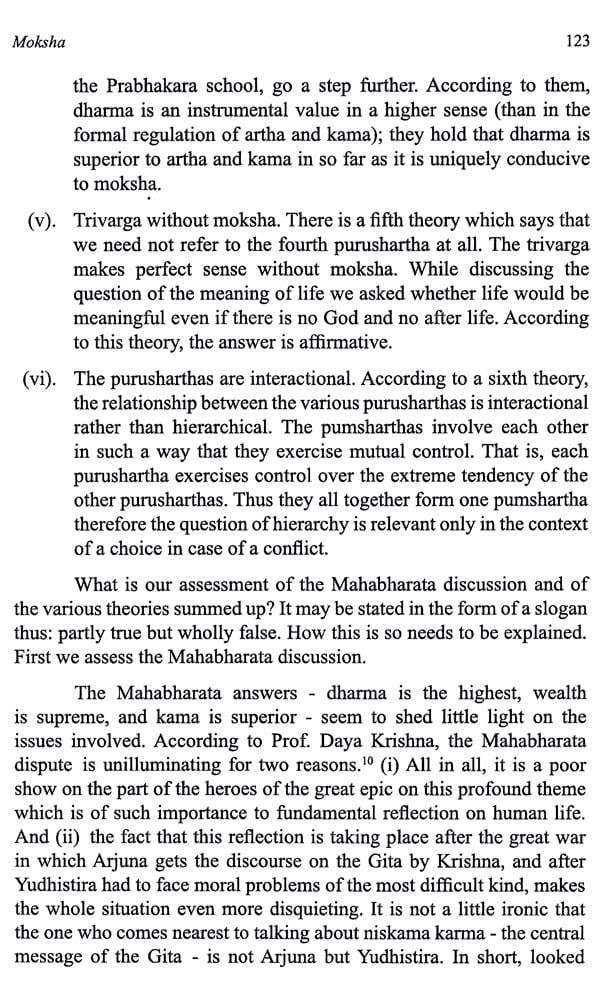 ---
We Also Recommend