Humanist Thought in Contemporary India (Enlarged Edition)
$3360

$33.60
Tax included.
Shipping
calculated at checkout.
---
---
Book Specification
Book Description
About the Book
This book is a pioneer study in the field of contemporary India's humanist philosophy. Contemporary Humanism is a mundane plan of life developed in the atmosphere modernism and rationality.
The author has, for his study, chosen only one thinker from the various humanist trends in India. Devatma (Naturalism), D.P. Chattopadhyaya (Marxism), MN. Roy (New Humanism), Ram Manohar Lohia (Socialism), Dr. B.R. Ambedkar (Neo Buddhism), Dr. N.K. Devaraja (Creative Humanism), Periyar E.V. Ramasamy (Rationalism) and Gora, i.e. Goparaju Ramachandra Rao (Atheism). General principles of Marxism as practised in communist countries are also stated.
The general humanist aim is to create a spiritually enlightened society consisting of spiritually liberated persons.
Although God, omniscience and immortality are not worthwhile pursuits for the humanists, yet, the readers will find that the humanist plans for a happy human life are quite ingenious, lofty and ennobling.
About the Author
Dr. D.D. Bandiste was born in Maharashtra in 1923. He was educated in various provinces and universities of India: Matriculation (Maharashtra), Intermediate (Andhra University), B.A. with Hon. in Philosophy (Guwahati University), M.A. (Philosophy), M.A. (Psychology), LL.B. (Banaras Hindu University) and Ph.D. (Sagar University). The topic of his Ph.D. research was "The Ethics of Bertrand Russell".
After teaching philosophy in various colleges affiliated to various universities, he retired in 1981, as Professor of Philosophy, Govt. Arts and Commerce College, Indore (M.P.).
He attends various philosophical meets. His main interests are Rationalism and Humanism. He delivered the special endowment K.M. Hay lecture in Humanism at the World Philosophical Congress, New Delhi, 2000-2001. He was interviewed by the B.B.C. (Belfast, U.K.) in August 2000 for his views on religion.
Preface
Indian philosophy is wrongly taken to be only idealistic in nature. Books on contemporary Indian philosophy also display the same bias. They deal with philosophers belonging only to the theistic/ absolutistic tradition. Generally we find in them philosophers like Sri Aurobindo, Ramakrishna-Vivekananda. Dayananda, Ram Teertha, Raman Maharshi, Gandhi, Tagore, Radhakrishnan and K.C. Bhattacharya. Such a treatment, according to me, presents a lop-sided picture of contemporary Indian philosophy. The purpose of this book is to eliminate this defect by presenting the contemporary Indian humanist tradition. Hence, in this book I have tried to show the richness of this non-idealistic thinking in contemporary India.
Even in contemporary India, the number of humanist thinkers is quite large. Prominent among them are: Mahatma Jyotiba Phule, Rahul Sankrityayan, Periyar, Savarkar, Agarkar, M.N. Roy, Devatma, Ambedkar, Nehru, Narendra Dev, Jai Prakash Narayan, Lohia, D.P. Chattopadhyaya and Prof. N.K. Devaraja.
One way of dealing with the subject is to write about all of them. of course, in brief. But then the treatment becomes too sketchy and hence unsatisfactory. Therefore, I have chosen the other alternative of taking just one thinker from one branch of humanism, and pre senting him in some detail. And I still doubt that I have done justice even to these, since I have devoted just 30-40 pages to each thinker, while each one of them has written (many) thousands of pages. Obviously, it is not possible to cover everything that they have said in the one chapter that is devoted to each of them. I only hope that I have satisfactorily explained their main contributions as I understand them.
Introduction
People are likely to be misled into believing, that this philosopher must be a spiritualist and a believer in the existence of God and also a believer in the existence of an unborn, un changing type of eternal, spiritual soul since this philosopher assumed the name Devatma. Dev means God and 'atma means self or soul. Hence, people are likely to think that Devat ma is a believer in the God and the unborn type of soul. But the fact is just the contrary. Devatma was an atheist and a naturalist to the core. He believed only in the scientific method of enquiry. Naturally he rejected God. His ontology is a naturalist ontology. It was quite courageous of Devatma to preach such a heterodox philosophy during the fervently orthodox times of Hindu revivalism of the late nineteenth and early twentieth century's.
Indians are proud of their spiritual culture and condemn the Western life-style as materialist, animal-like, and so on. However, M.N. Roy found that the belief that the spiritual, Indian culture was superior to Western materialistic culture satisfied the vanity of the enslaved Indians who were defeated by the West in all the worldly fields, viz., political, economic, scientific, technological, military, and so on. The period mentioned above was especially marked by the teachings of Ramakrishna, Vivekananda, Dayananda, Raman Maharshi, Swami Ramateertha and many other spiritual stalwarts. Belief in the superiority of the spiritual Indian culture was also one of the essential symbols of patriotism. The Indian scene then was full of pride for the Indian religion and culture. This was the setting in which Devatma preached his heterodox type of naturalism. Naturally, he had to face stiff opposition, calumny, defamation, ridicule, threats to his life, hardships, and all types of difficulties.
**Contents and Sample Pages**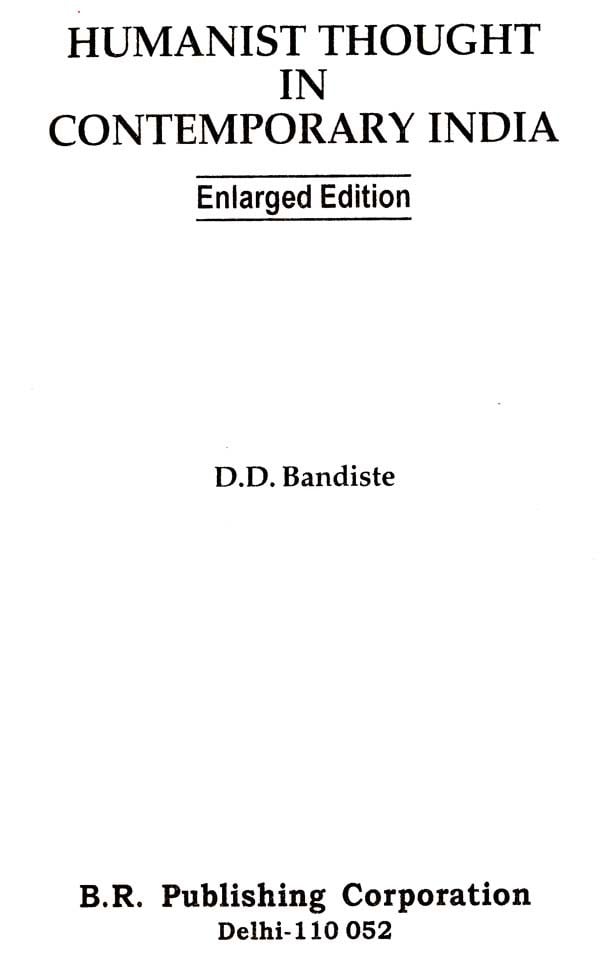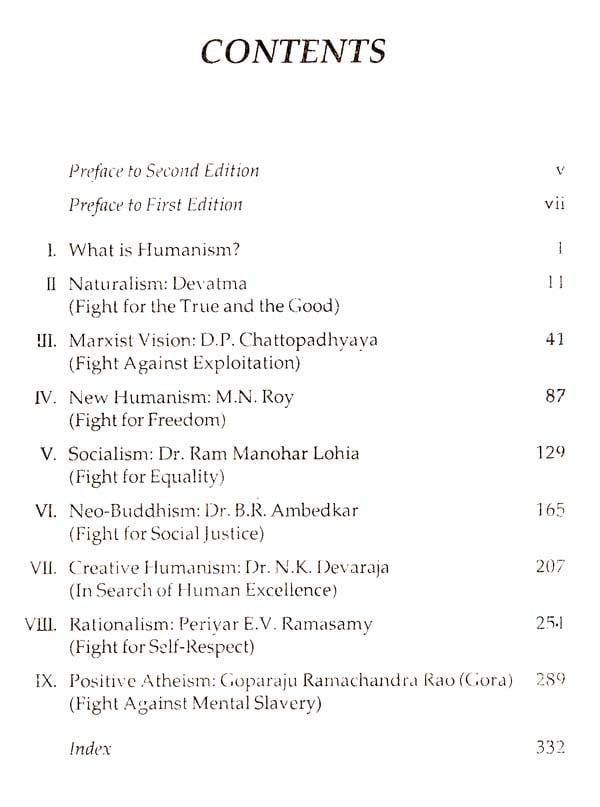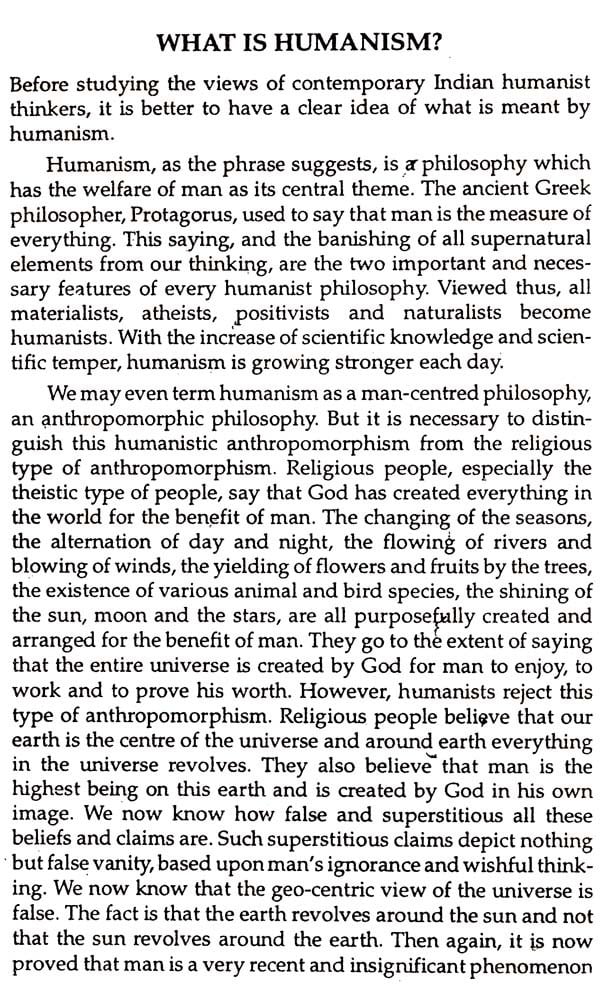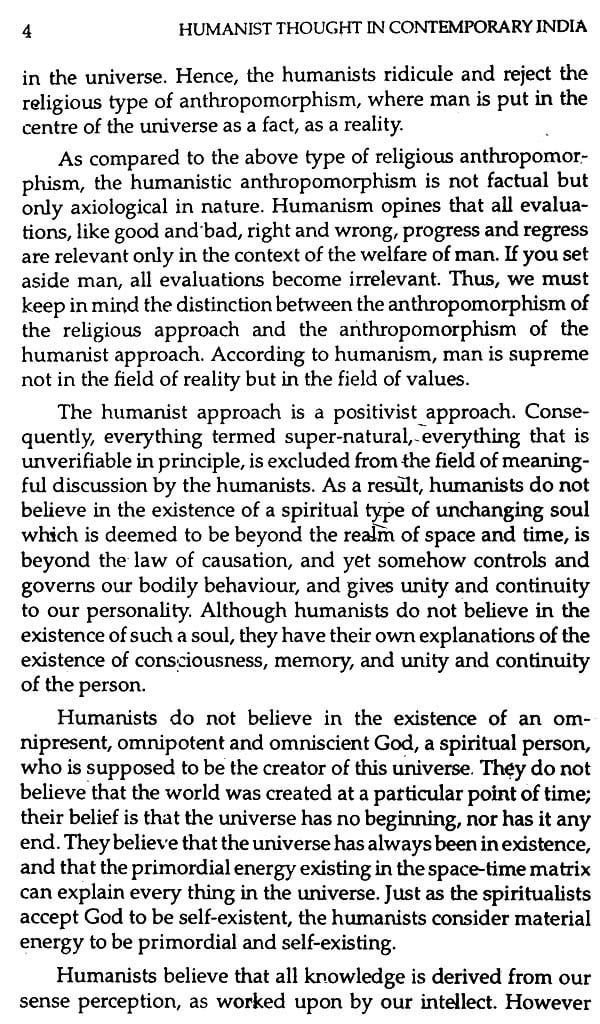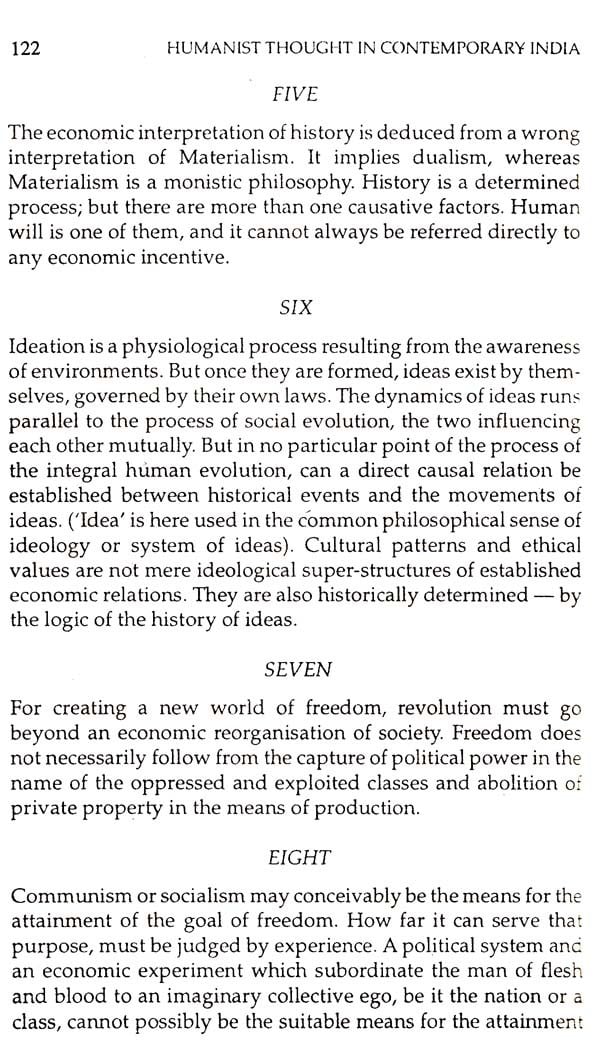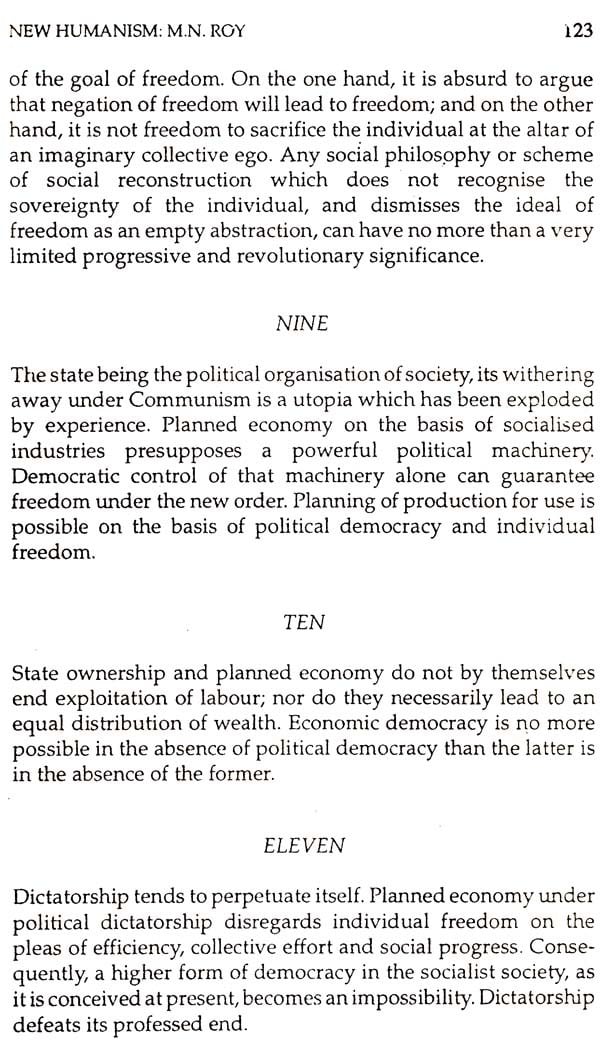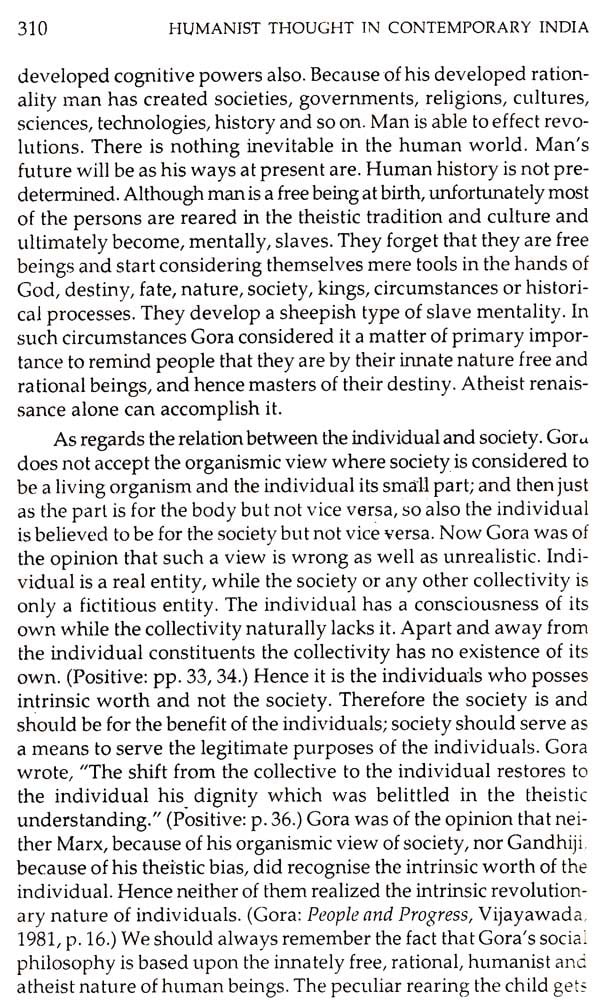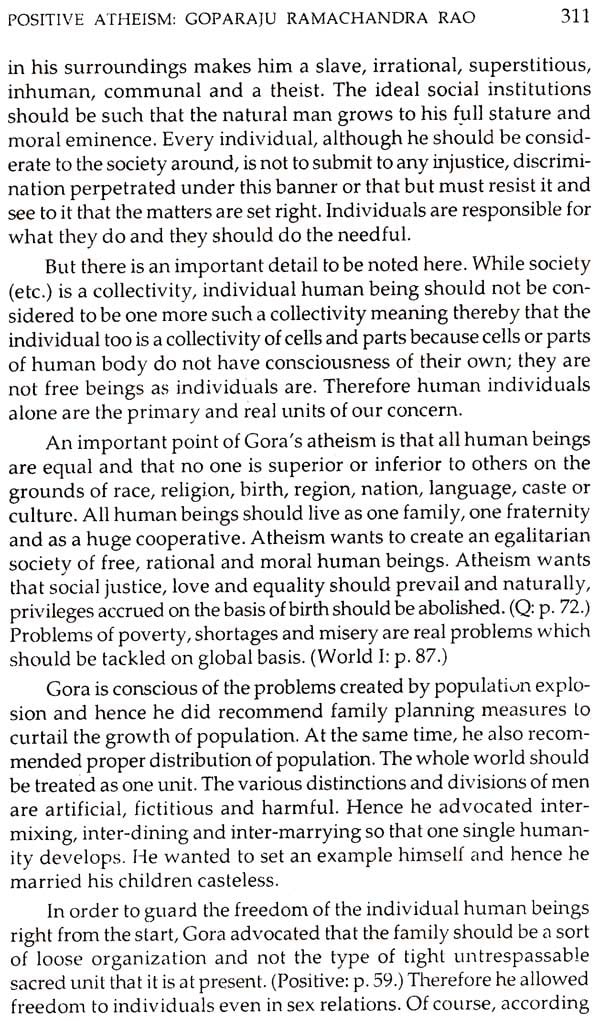 ---
We Also Recommend