Impact of Indian Culture on Nehru (An Old and Rare Book)
$3760

$37.60
Tax included.
Shipping
calculated at checkout.
---
---
Book Specification
| | |
| --- | --- |
| Item Code: | UAO245 |
| Author: | RACHNA MEHROTRA |
| Publisher: | Rahul Publishing House |
| Language: | English |
| Edition: | 1996 |
| ISBN: | 8173880670 |
| Pages: | 245 |
| Cover: | HARDCOVER |
| Other Details | 9.00 X 6.00 inch |
| Weight | 460 gm |
Book Description
About The Book
Pandit Jawaharlal Nehru loved India and her people and laid the foundation of modern India by fusion of Indian culture and Wester technology. In this endeavour he continued throughout his political career to educate the Indian masses in the values of democracy and those of India's rich cultural heritage. This epic endeavour is manifest in his superb statesmanship as in his writings.
Several assessments of Nehru's writings have been made till date but all such assessments concentrate either on his political insight or his literary achievements or on his social and philosophical involvements. There is hardly any evaluation available to us of the influence of India Culture on the growth of his mind and art which shaped his writings. All the writings of Nehru viz.. Historical Prose, the Autobiographical Prose, Letters, Occasional Writings and Speeches have the under current of his desire that "... there is a special heritage for the people of India...it is the thought of this particular heritage and its application to the present that has long filled my mind, and it is about this that I should like to write...." That Indian Culture with its manifold aspects had tremendous impact on the writings of Jawaharlal Nehru has been focussed in this new interpretation of Nehru's writings presented for the first time.
About the Author
Dr. Smt. Rachna Mehrotra, born at Jabalpur in 1968 has a brilliant academic career. Having graduated meritoriously from Jabalpur University in 1988 she obtained Master's degree in English Literature in 1990. She is also Diploma holder in Commercial Art as well as Computer Science. She is in teaching profession since 1988 and is at present in Madhya Pradesh Government Education Service Class II (Gazetted).
The present work is the outcome of the author's deep investigations in the subject which has earned her the degree of Doctor of Philosophy from the University of Jabalpur in 1995. A good number of research papers published in different research journals and Felicitation Volumes are to the credit of Smt. Rachna Mehrotra.
Introduction
Pandit Jawaharlal Nehru (1889-1964) loved India and her people and laid the foundation of modern India by a fusion of Indian Culture and Western technology. In this endeavour he continued throughout his political career to educate the Indian masses in the values of democracy and those of India's rich cultural heritage. This pic endeavour is manifest in his superb statemanship as in his writings.
The growth of his mind and art is deeply embedded in his evaluation of the significant aspects of Indian Culture. Initially he inherited some of these values from his family surroundings. Born in a Kashmiri Brahmin family his first experience of Indianness came from his mother, Swaruprani who was deeply steeped in Indian Culture. Her religiousness exercised a great influence over his mind. In her he was face to face with the holiness of the Indian rivers like the Ganges. The rituals and her devotional attitude left on him an indelible impression. At this stage only he was initiated into the two epics, the Ramayana and the Mahabharata, by his mother's ability to analyse the stories of these two epics from the point of view of their significance in the Hindu way of living. As a child he had several times accompanied his mother and his aunt when they went to the Ganga for a dip or to the other religious places. One may say that as a child Jawaharlal may not have been aware of the significance of a ritual like a holy dip into the river or a visit to a temple. But it is almost certain that he had imbibed the fundamentals of Indian Culture from his family surroundings. The river and the snow-capped peaks of the Himalayas with their associations of Indian Gods and Goddesses kept on haunting his mind throughout his life.
At a very early stage Jawaharlal's initiation into the Theosophical Society, founded by Mrs. Annie Besant is yet another milestone of his mental journey towards full realisation of the age-old values of Indian Culture. Mrs. Besant was well-versed in the Bhagawat Gita and the Upanishads and Jawaharlal availed himself of this opportunity to understand the Hindu way of living at a very tender age of just thirteen years. In his later years this experience proved to be of great help to him whenever he had to grapple with either political or spiritual problems.
A close examination of Jawaharlal's absorption in Indian Culture reveals that he explored the values of Indian Culture in a period of great stress and strain-the years of freedom struggle. He wrote the Discovery of India when he was imprisoned at Ahmadnagar Fort. It is here that he turned to discover the spirit of India by which act he aimed at imbibing sustenance for ceaseless freedom struggle. He realized that Indian civilization was not only one of the oldest but most advanced one too. His explorations of Indian Culture right from the Indus Valley Civilization, meandering through Vedic, Upanishadic. Epic, Gupta, Mughal and British periods, to the heyday of freedom movement are colourful, impressive, picturesque and make us see the vast stretches of India's ageless past. India's spirit of synthesis and assimilation, her unity in diversity, her eternal youth and her urge for freedom and liberation have been eloquently described in his writings. His writings comprise (1) Historical prose viz. the Glimpses of World History (1934) and the Discovery of India (1946) (2) The Autobiographical Prose viz, Jawaharlal Nehru: An Autobiography (3) Letters, Occasional Writings and Speeches. As one goes through these works, one finds that every facet of Indian Culture has had tremendous impact on his writings. He has his own definition of Indian Culture. Indian fine arts and the cultural expansion of India in Central and South-East Asia have moulded his writings. The present work which represents my thesis for the Ph.D. Degree of Rani Durgavati University, Jabalpur awarded in 1995, is an attempt to analyse these impacts in a critical manner.
Book's Contents and Sample Pages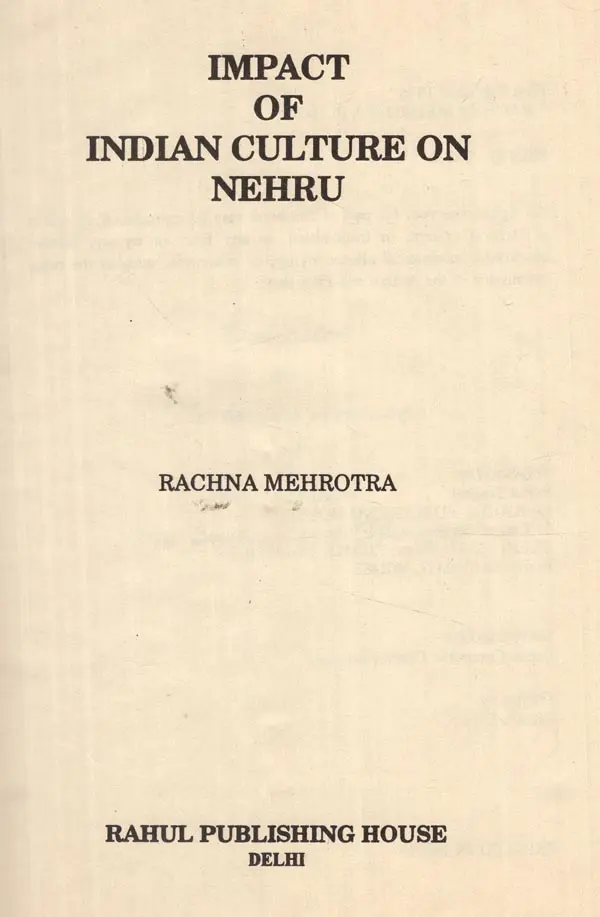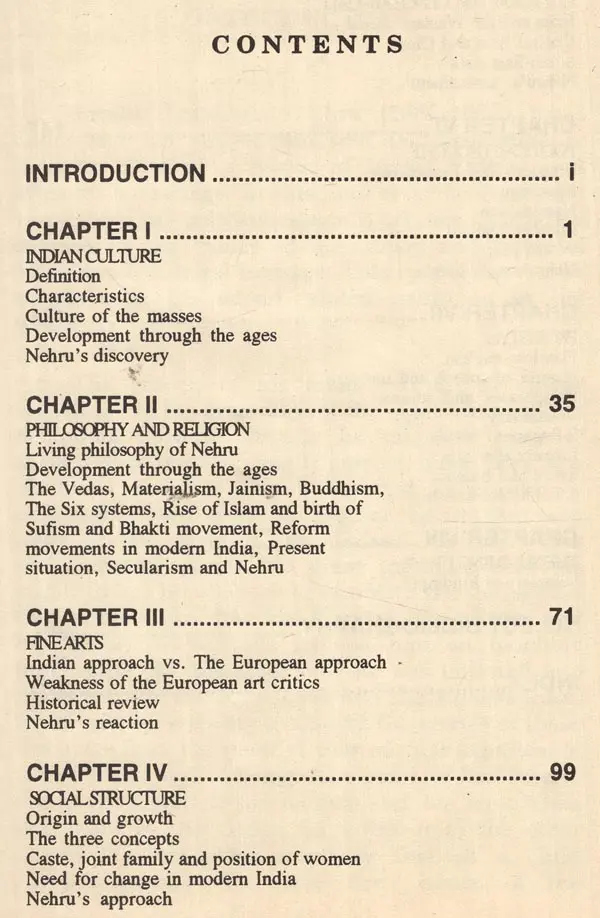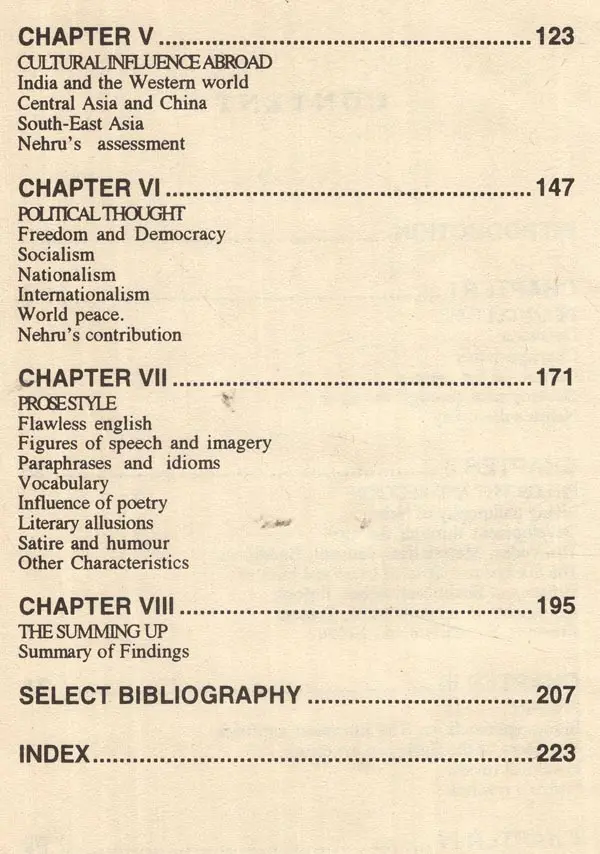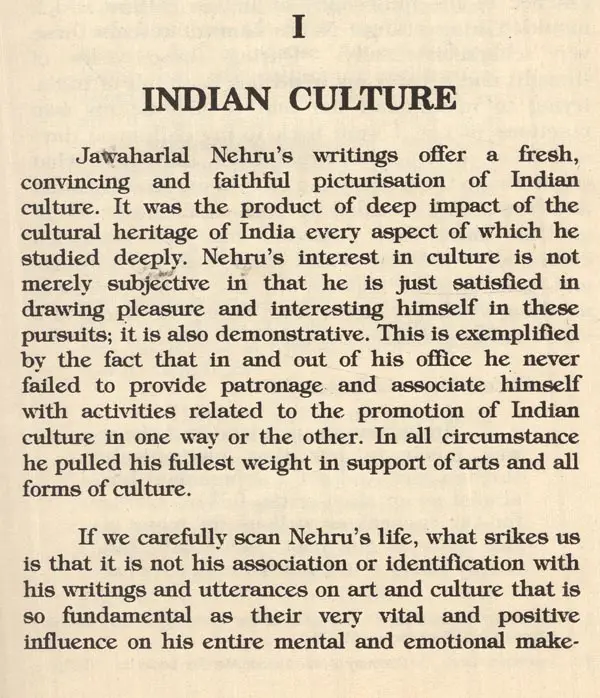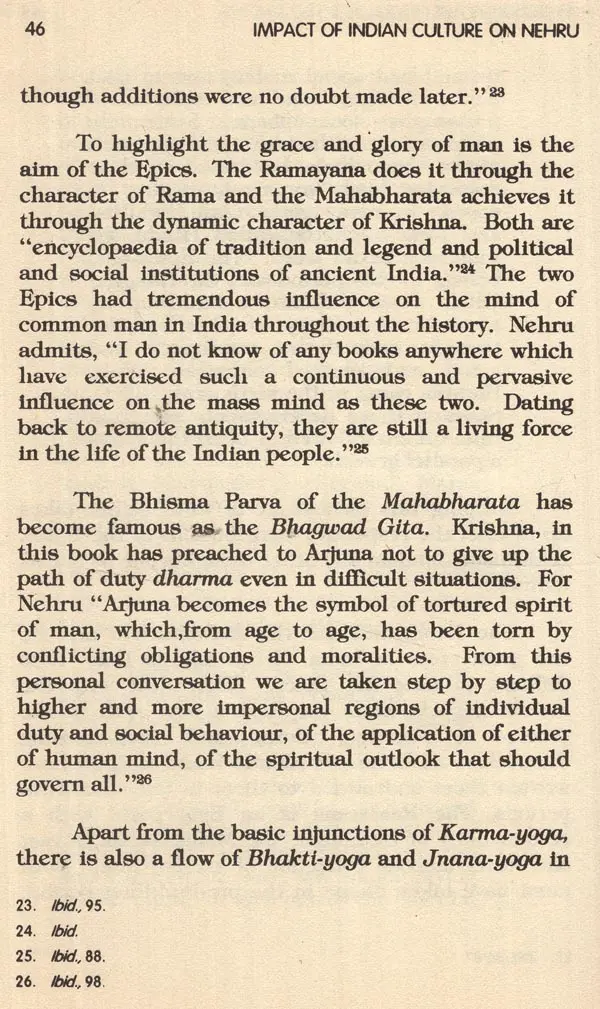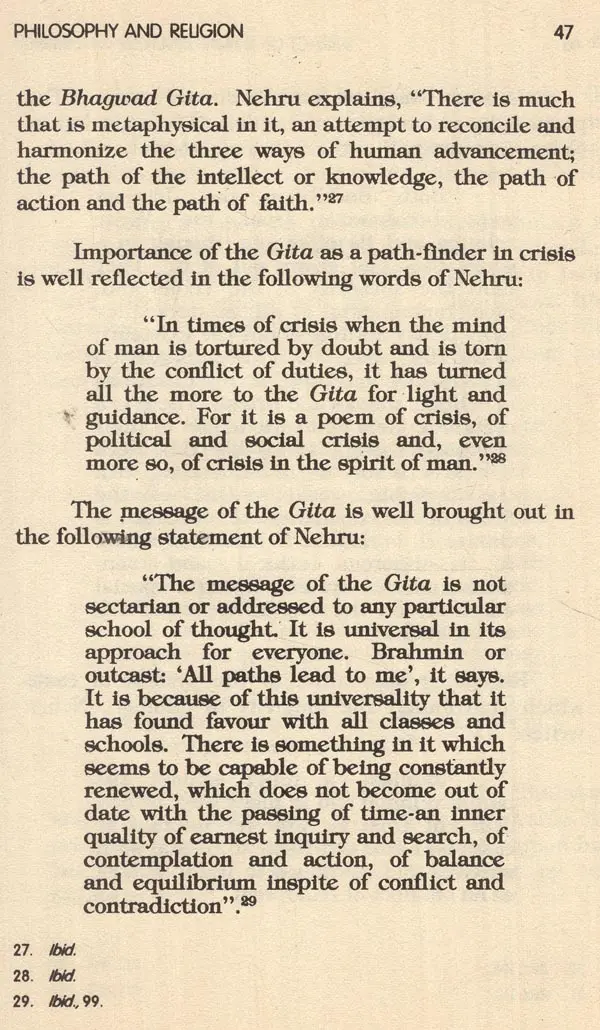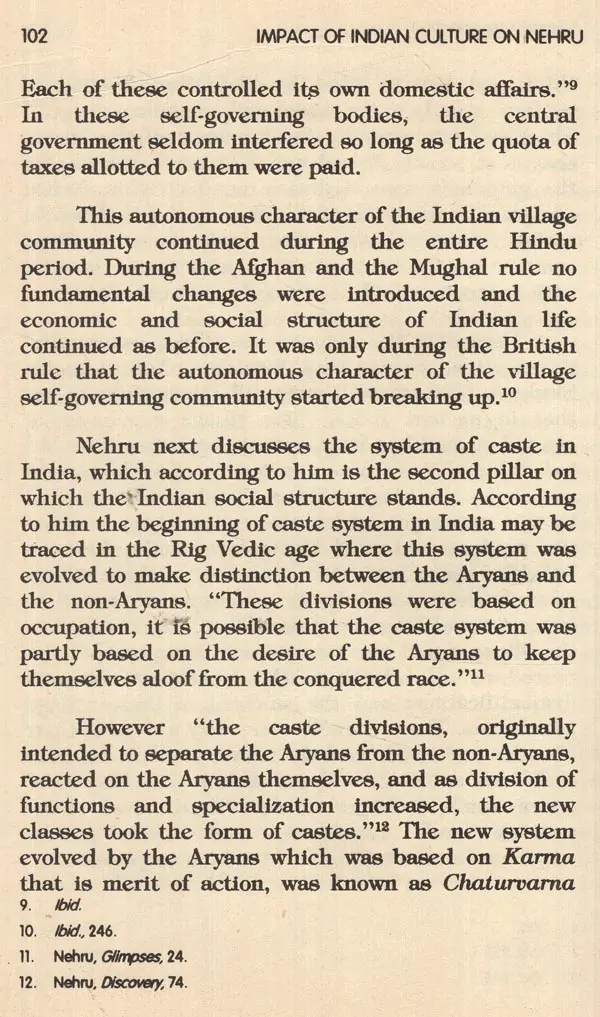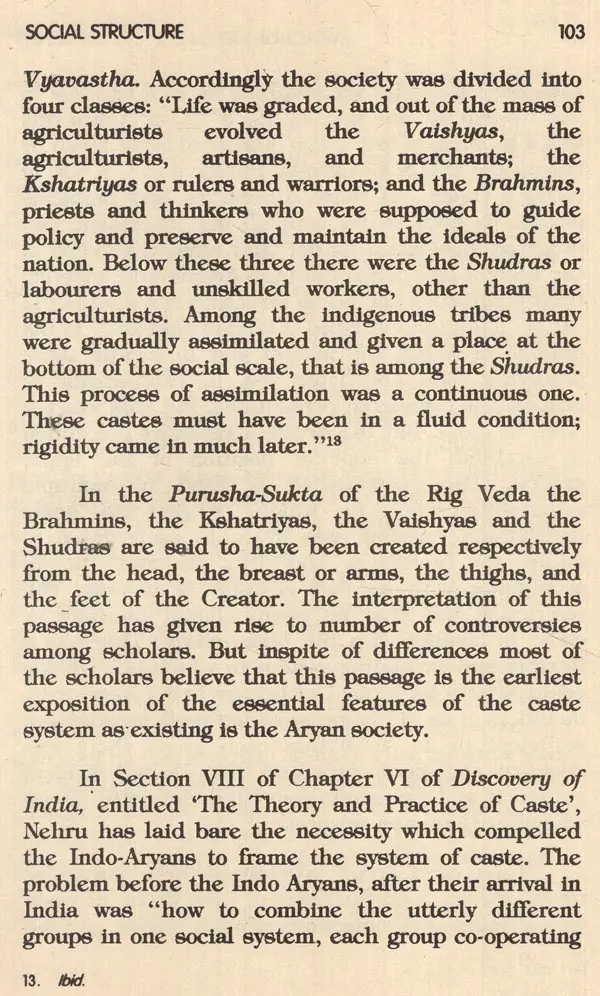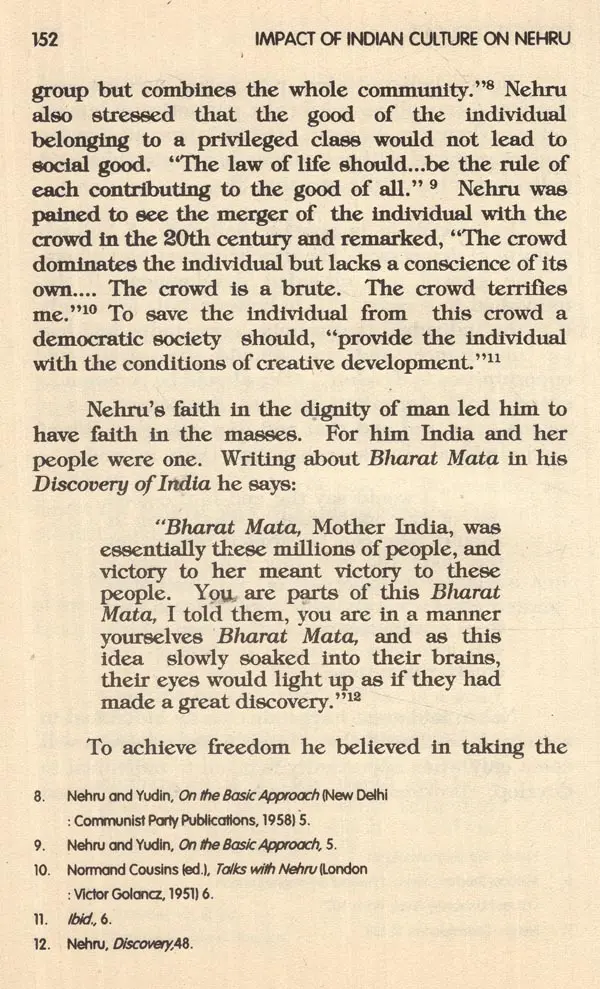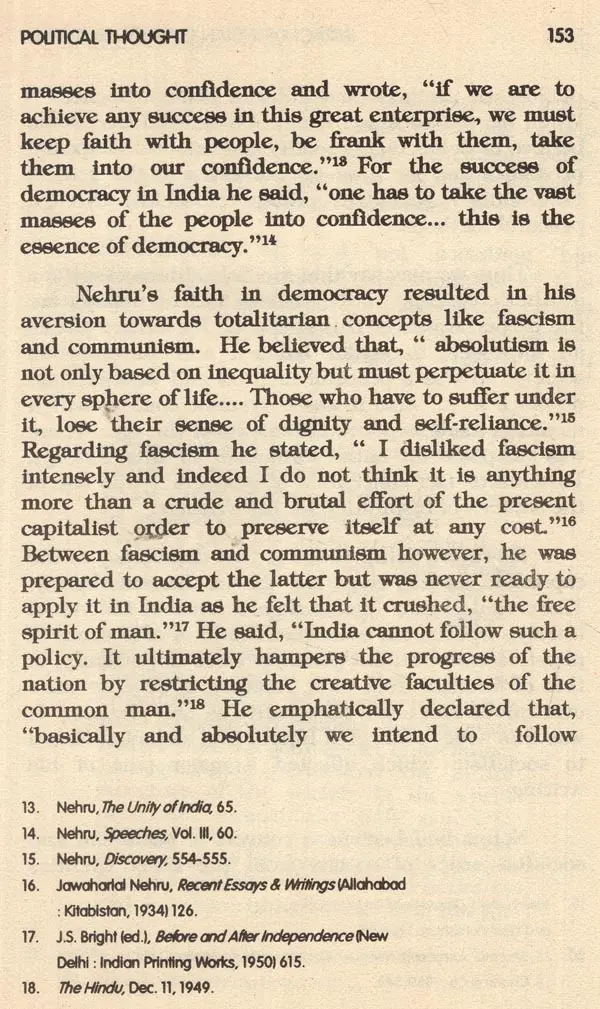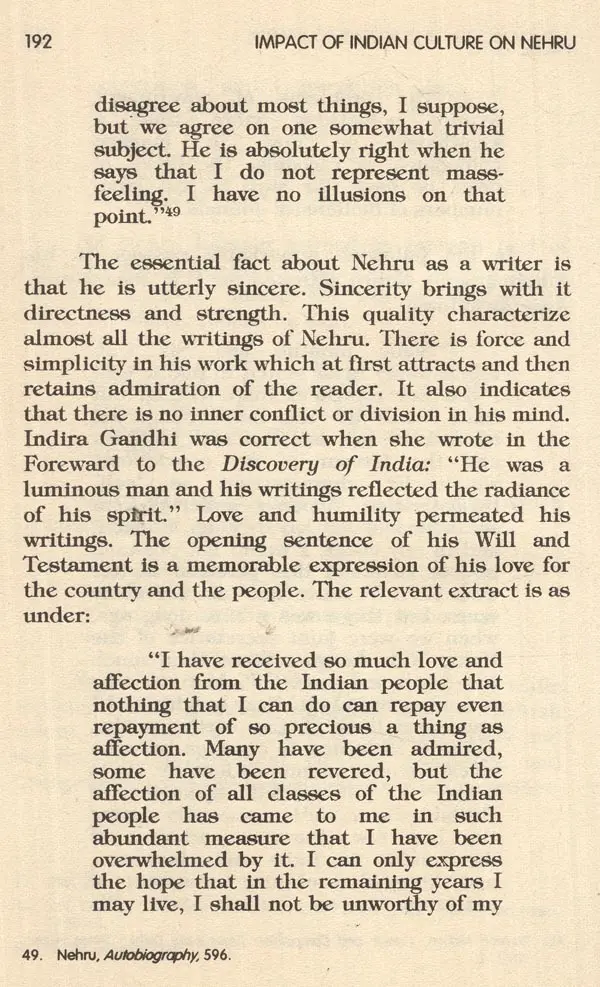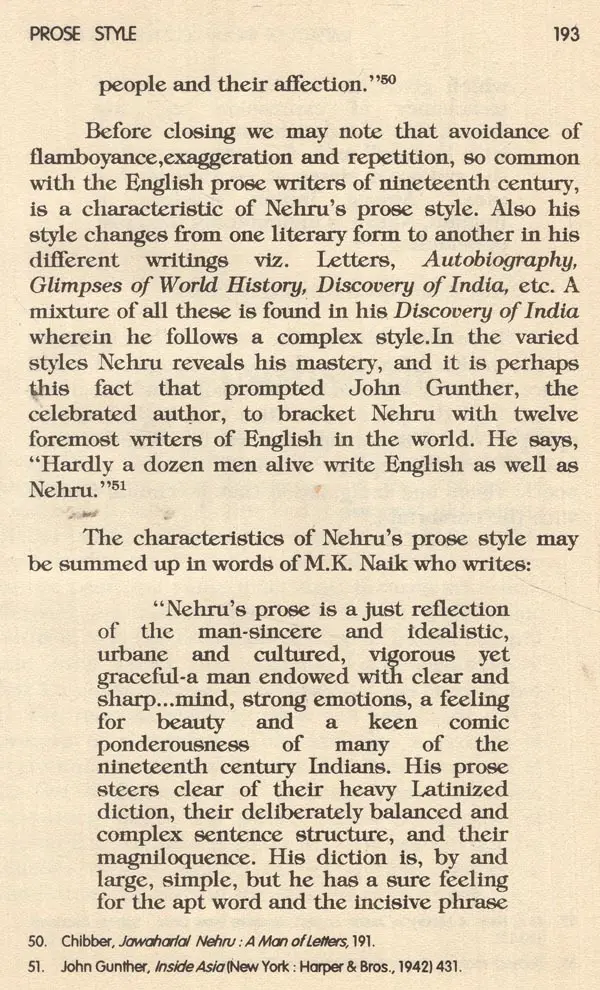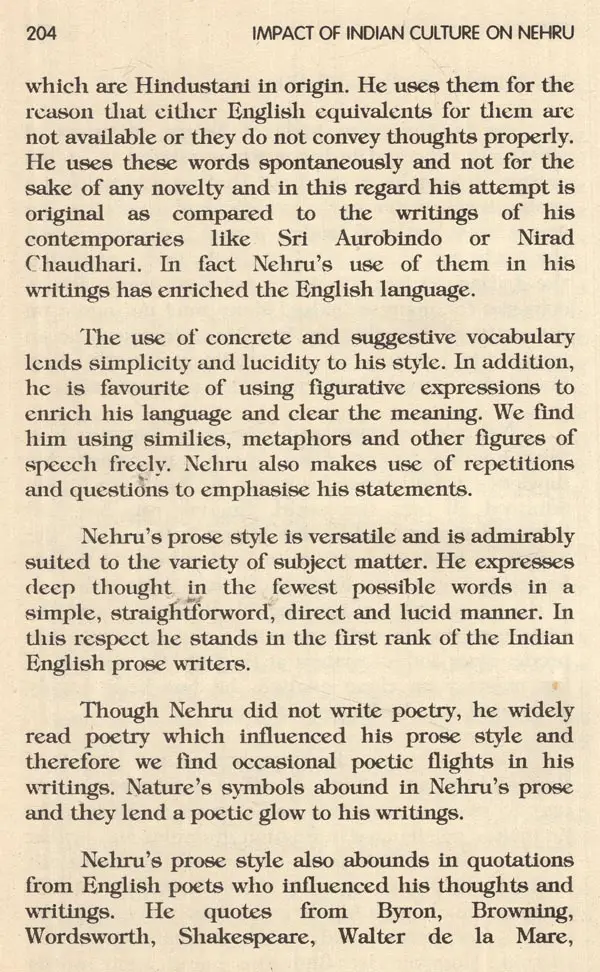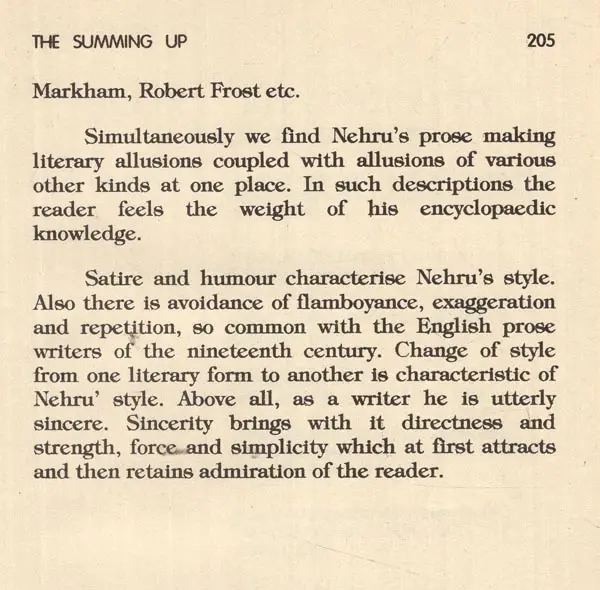 ---
We Also Recommend