Indian 50 Years of Independence: 1947-97 Status, Growth and Development (Volume- 23)
$2960

$29.60
Tax included.
Shipping
calculated at checkout.
---
---
Book Specification
Book Description
About The Book
This book discusses the gradual deterioration of the party system in India. In yester years, the political scenario was dominated by the Indian National Congress, so much so that the political science preferred to call indian party system as the 'Congress System'. The Congress at that time was an umbrella organisation; it embraced within it all shades of political opinions and factions in it which were based on different ideologies. Ultimately this gave way to parties based on personalities, castes, regions and commu nities. This resulted in a fractured polity, as we find it today. It can be noted that there are parties which are only, in reality, one man party. Ideologies have been bid good-bye. Loyalty to the party means loyalty to the leader. Many times the word 'Supremo' is used for the party top leader. Not only that in this context democracy has been substituted by dynastocracy. This phenomenon is not a peculiar feature of Congress, it is discernable in other parties as well. Policies, issues, and ideologies do not matter, what matters is the charismatic personality of the leader. It is worth noticing that even in the forthcoming 1999 Lok Sabha elections, the fight is not between issues or policies. Hence the book poses the question as to whether India can claim to have a genuine party system. It is for the enlightened reader to answer this question.
About The Author
Sadhna Chaturvedi, a young political scientist, presently teaching in G.D.M. (PG) College, Modinagar has had a brilliant academic career. Right from her matriculation upto her post-graduation, she has passed all examinations in first division. In M.A. Political Science examination of Meerut University, she topped the list of successful candidates. After that she passed her M. Phil. examination also from the same university in 1986. In 1994, Meerut University awarded her a Ph.D. Degree. The subject of her research was 'Religious Minorities and Problem of Human Rights: A Case Study of Muslims in Meerut.' Currently, she is studying the above problem in the national context.
**Contents and Sample Pages**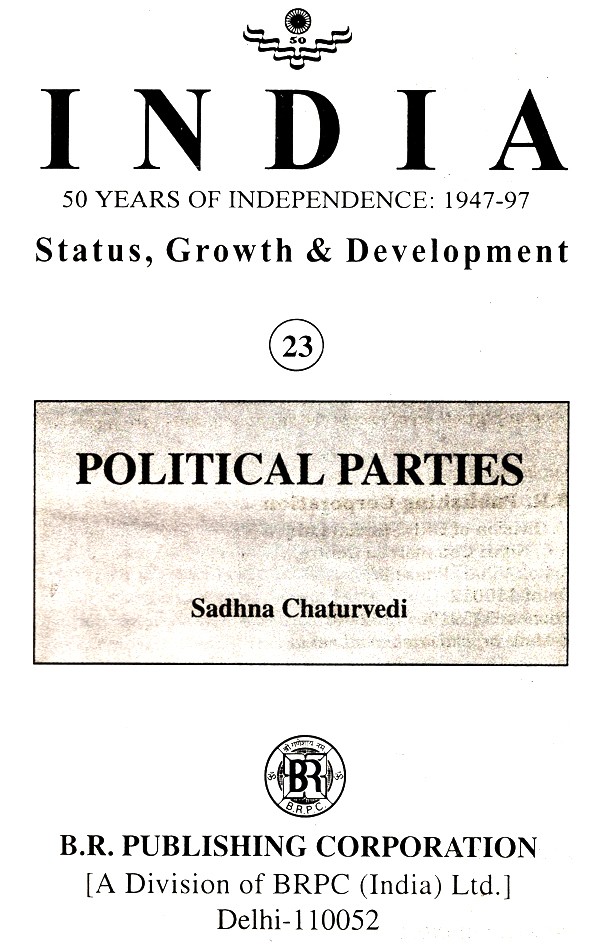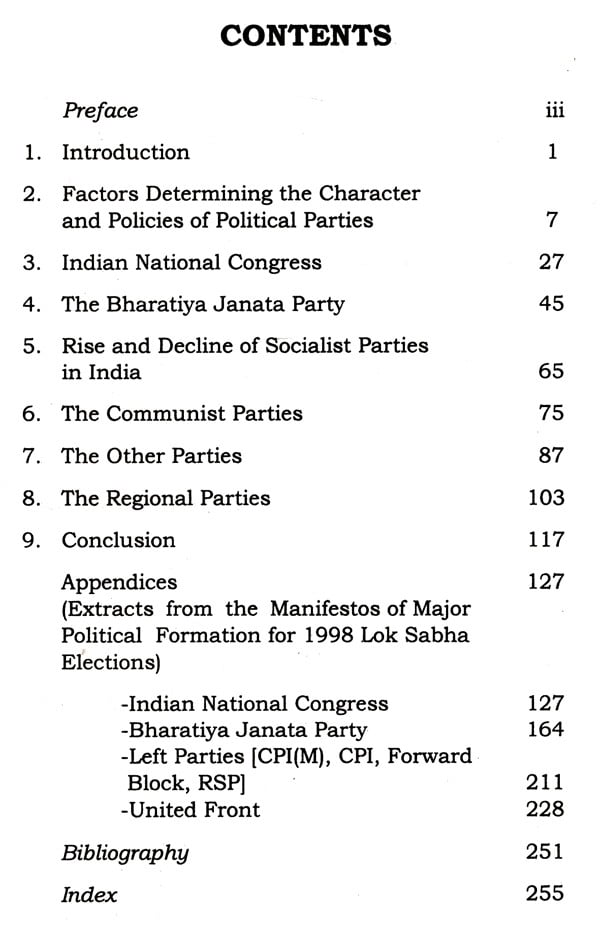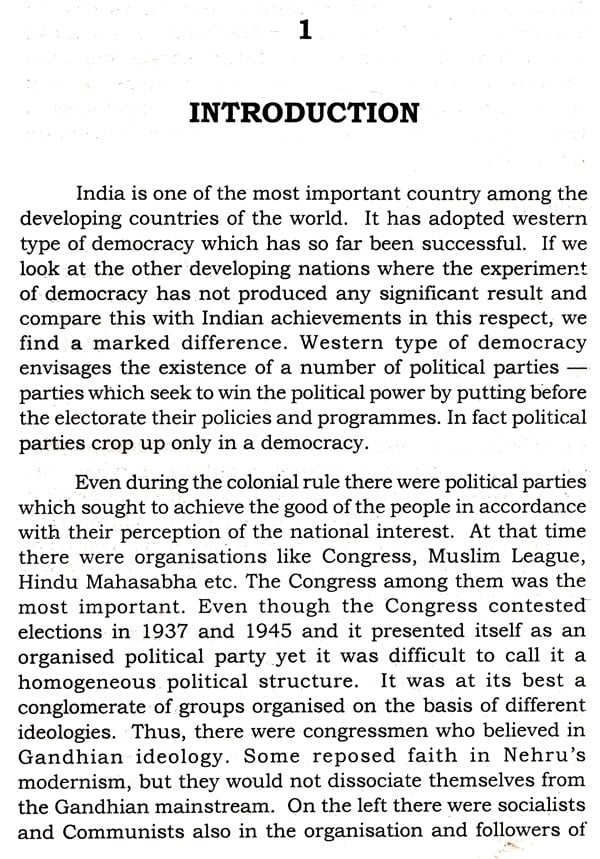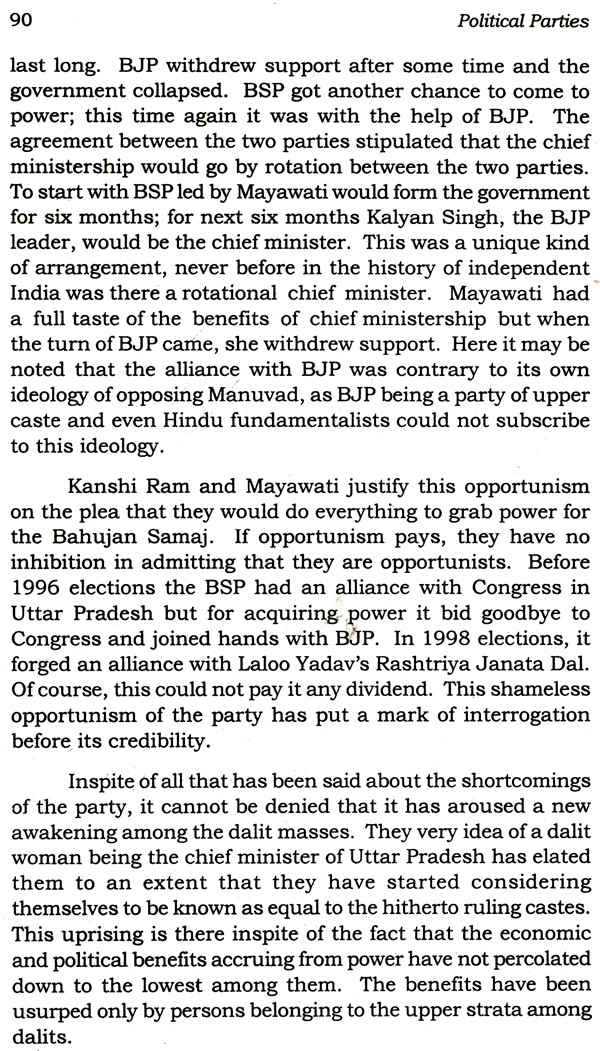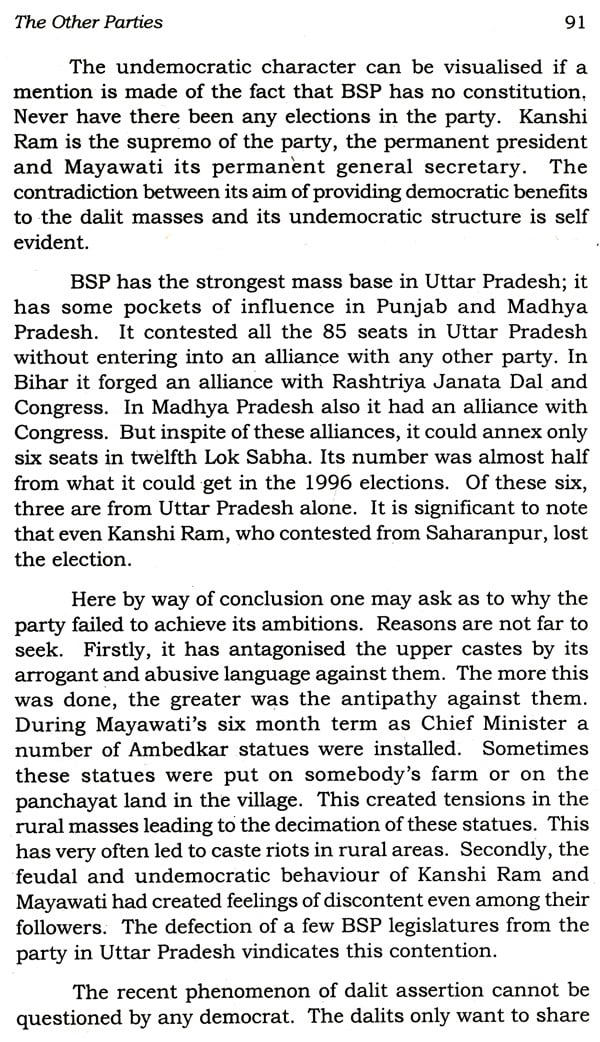 ---
We Also Recommend