Indian Culture and Archaeological Studies (Festschrift to Dr. A.K.V.S. Reddy)
$14320

$143.20
Tax included.
Shipping
calculated at checkout.
---
---
Book Specification
| | |
| --- | --- |
| Item Code: | AZG534 |
| Author: | P. Chenna Reddy |
| Publisher: | B.R. PUBLISHING CORPORATION |
| Language: | ENGLISH |
| Edition: | 2018 |
| ISBN: | 9789387587205 |
| Pages: | 406 (Color and B/W Illustrations) |
| Cover: | HARDCOVER |
| Other Details | 11.00x9.00 |
| Weight | 1.44 kg |
Book Description
About the Book
Indian Culture and Archaeological Studies, is a Festschrift Volume presented to Dr. A.K.V.S. Reddy, a renowned Muscologist in India on his birth day falling on 70 years (1st june, 1948) These articles in other way serve as garland of flowers to decor Dr. A.K.V.S. Reddy; A great scholar in Museological Studies. There are more than 46 articles shedding light on History, Culture and Archaeological Studies. This prestigious volume contains a wide spectrum of research articles covering Archaeology, History, Art, Architecture, Epigraphy and Numismatics, Buddhism, Tourism, Religion and Philosophy Tourism, Modern History and Economic history, Folklore, literature and culture, This volume was edited by Prof. P. Chenna Reddy who is already well known for similar volumes in honour of Prof. B. Rama Raju, Dr. P.V.P. Sastry, Prof. R. Soma Reddy, Dr. I.K. Sarma, Dr. V.V. Krishna Sastry, Robert G. Bednarik, Prof. A. Sundara, Dr. Deme Raja Reddy, Dr. Annapareddy Venkateswara Reddy, Prof. K.V. Raman, Dr. Janumaddi Hanumath Sastry, Prof. K. Rajayyan, Prof. Alan Dundes, Prof. N.. Bhakthavathsala, Prof. M.L.K. Murty, Prof. K.K.N. Kurup, Dr. Y. Gopala Reddy, etc.; The volume containing a good collection of research papers contributed by renowned authors will serve as an important source of information and reference book for research students and teachers as well. Incidentally, this volume also highlights the love and affection of Dr. Reddy enjoys in the intellectual world.
About the Author
Prol. Pedarapa Chenna Reddy Durs in 1959. Zangalapalli village in Ananthapuramu, got his Post Graduate Degres in Hatory from 5. K. University, Anantapur in 1954. Ph. D in History in 19 from SV University. He took Master of Tourism Management Degree from Madurai Kamars University in 2007 His book Guilds in Medieval Andhra Desha was widely acclaimed by the academicians and students alike. Dr. Reddy has to his credit more than 32 Books and 110 research papers on various aspects of archaeology, ancient, medieval and modern History published in National and International Journals. He is life member in more than 52 various Historical and Cultural organizations. He is member of Board of studies in many universities and Goverment organizations and he was expert member in Prumotion and Strengthening of Jocal and regional Museums, a National Body of Ministry of Culture, Govt. of India. He was elected as the Vice President, South Indian History Congress, during 2001-003, 2006-2008 and 2015- 2017. He is an active Social worker and educationist. Ife is the Founder Secretary and was instrumental in establishing in Government Degree College. Dr. Ambedkar Open University Study Centre and Founder Director of 21st Century Gurukulam in the Srisailam Tribal Arca for the poor, daha and tribal people. He served as Secretary, College Planning and Development Council, Gost Degree College, Srisailam for 16 years (199)-2008). President, Liens Club International 324D3, Srisailam 2004-2005, Secretary, Indian Red cross Society Srisailam 2004-2006 He served as Joint Secretary, Andhra Pradesh History Congress and South Indian History Congress He received several felicitations and awards such as Global Telugus Glory Award (1995), Intach Heritage Award (2010)&(2011), Eminent Educationist Award (2008) Puratatva Vibhushana Award (2009): Dr. YS Rajasekhar Reddy Memorial Award (2010): Rayalaseema Ratna Award (2011); Mother Teresa Award (2011): Global Peace Award (2011): 35th CITD National Gaurav Achievers Award (2010): Indira Priyadarshini Award (2011): Rajivgandhi Siromani National Award (2012), Indira Gandhi Sadhbhavan Award (2012), State University Best Teacher Award (2013), Adavi Rapi Raju Award (2015) and won commendable letters and citations. His Bio-data was published in VIPs of A. P. International (1995-96) He has edited a series of felicitation volumes in honor of distinguished Indologists. Archaeologists, Anthropologists, Histonans, Art Historians and Folklorists of India and abroad. He has guided 24 M.Phil and 12 Ph.D. scholars till date. He was holding the post of Director, Dept. of Archaeology & Museums, Goverment of Andhra Pradesh since 2008-2012. He was appointed as a Competent Authority for implementation of the Ancient Monuments and Archaeological Sites and Remains (Amendment and Validation) Act, 2010 for Andhra Pradesh. He was Dean, Academic Affairs, Head and Board of studies Chairman, Dept of Tourism and Culture, Director, Internal Quality Assurance Cell, Coordinator, Bachupally Campus, PS Telugu University. Hyderabad His friends and well wishers in India and abroad brought out in a series of 10 independent thematic volumes in his Festschrift entitled Sechariri: Culture Contours of History and Archaeology for his achievements and his contribution to Archaeology, History and Society, His burnbleness made him so lovable and admirable. Prof. Reddy continues to a beam of light to the junior scholars who hope to becme specialists in history and archaeology. No doubt he is a trend setter in the field of academic co-operation. Presently he is working as a Dean, Chairman; Board of studies and Professor in School of History, Culture and Archaeology, PS. Telugu University
Foreword
I deem it a privilege to write a Foreword to the Book on Dr. A.K.V.S. Reddy, I congratulate Prof. P. Chenna Reddy for bringing out a Felicitation Volume entitled "Indian Culture and Archaeological Studies" in honour of Dr. A. K. V. S. Reddy, Dr. A. K. V. S. Reddy is a famous Muscologist known throughout India. Dr. Reddy is known to me for over two decades and I was keenly watching his endeavours and achievements in the field of Museum studies. He had been a very active Director in Salarjung Museum and Director General of National Museum, New Delhi. He had been instrumental in planning and executing a number of important projects relating to Muscum studies to his credit. He published many books and conducted many workshops and conferences. Prof. Reddy's name is synonymous with almost all the developments and achievements in the Museums in Andhra Pradesh and South India that happened for over three decades from 1980 to 2010. He has published many papers in various research journals and conducted many national and international conferences. He is a member in various professional bodies. He initiated various academic programmes and served in various capacities. His major areas of research are documentation, archiving, dissemination and outreach activities.
**Contents and Sample Pages**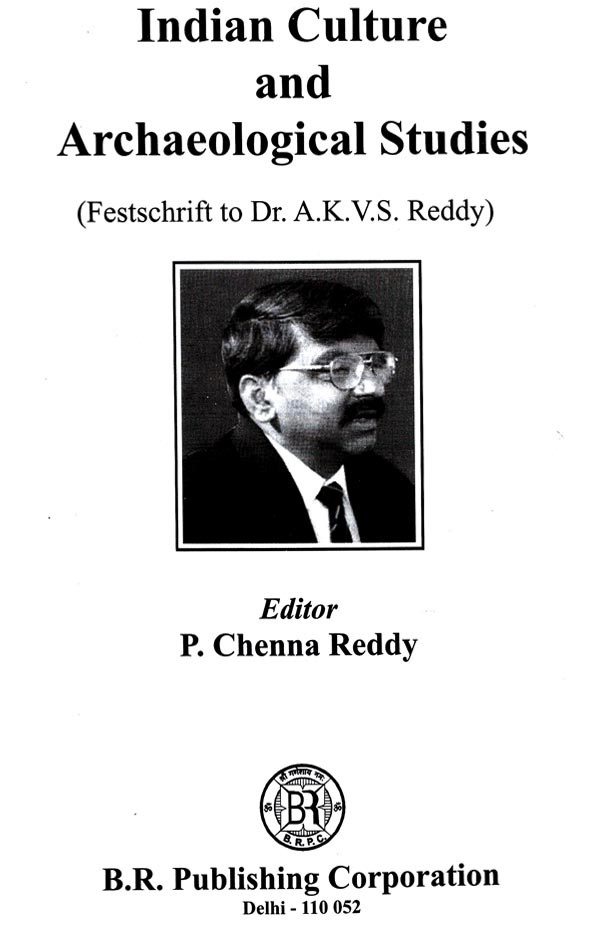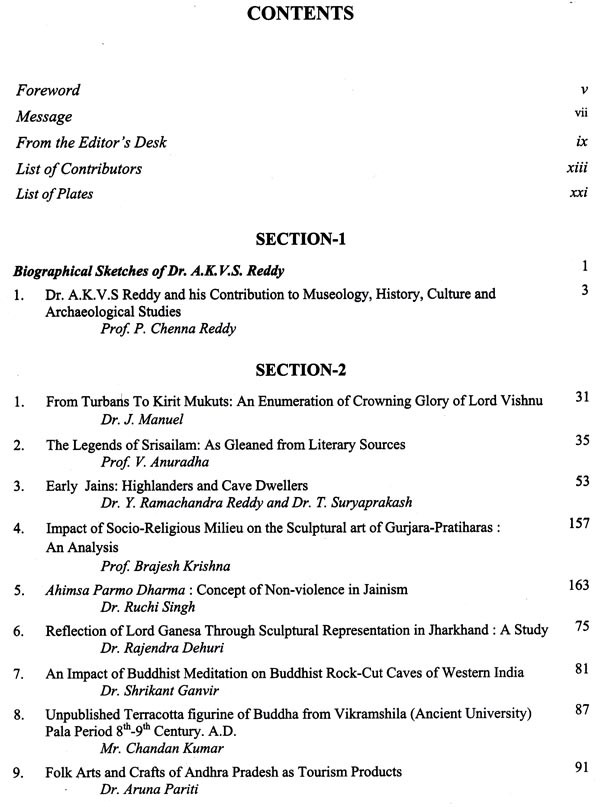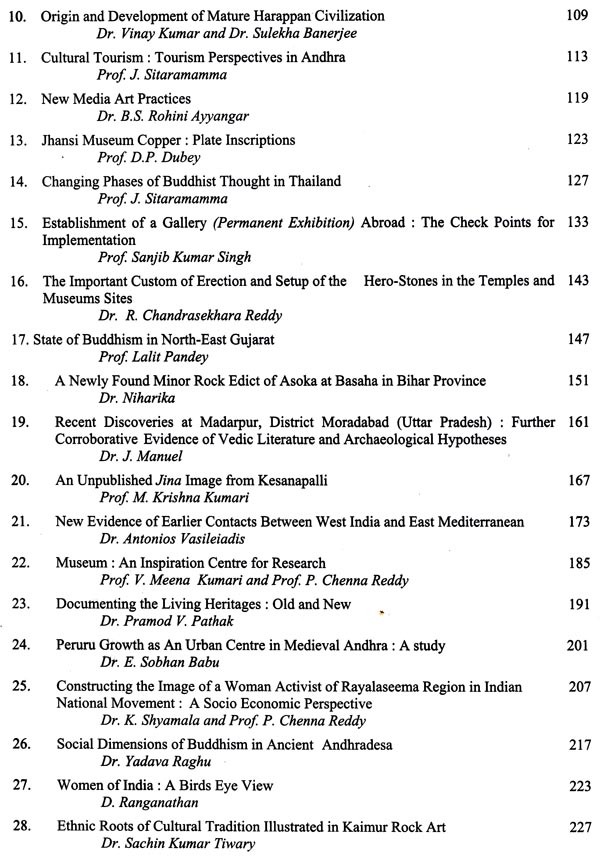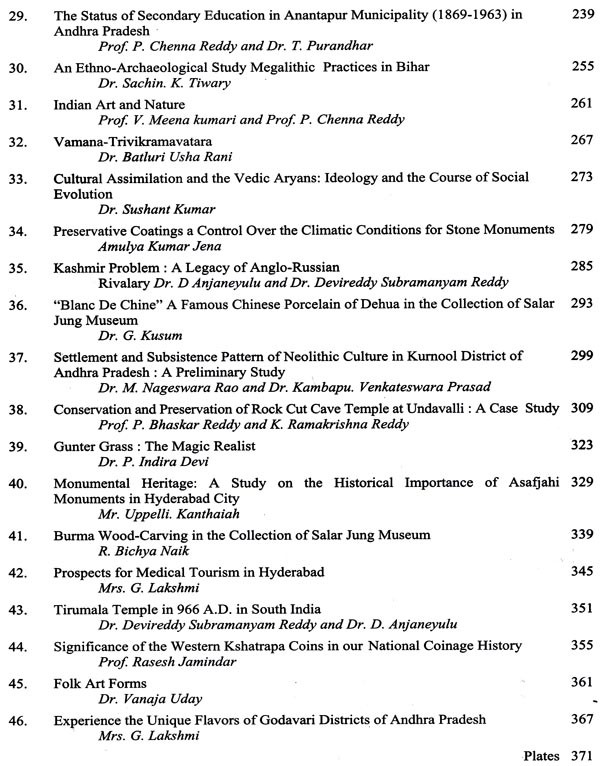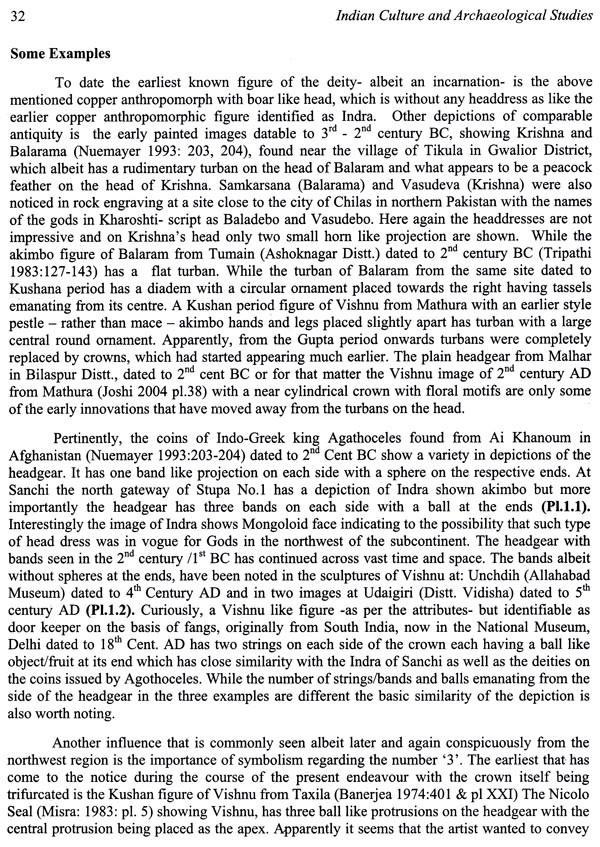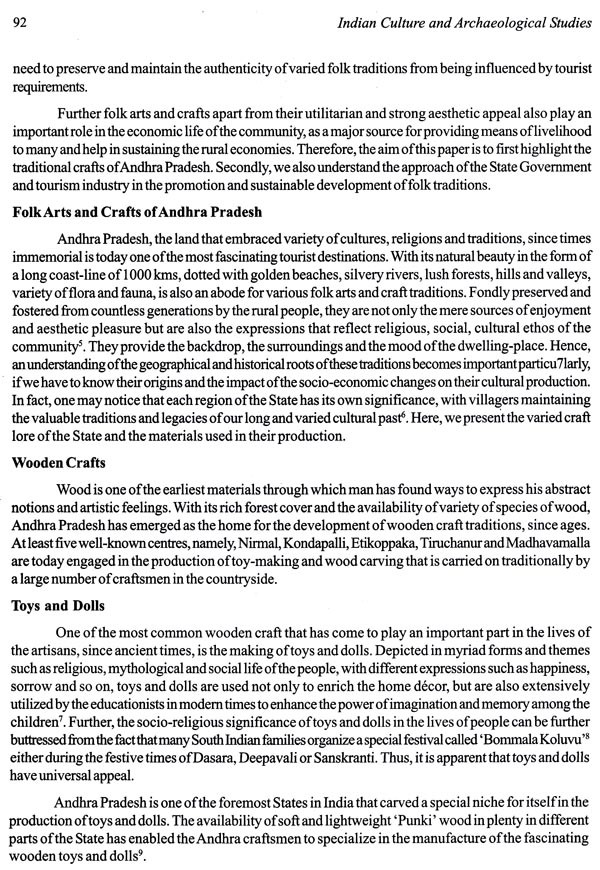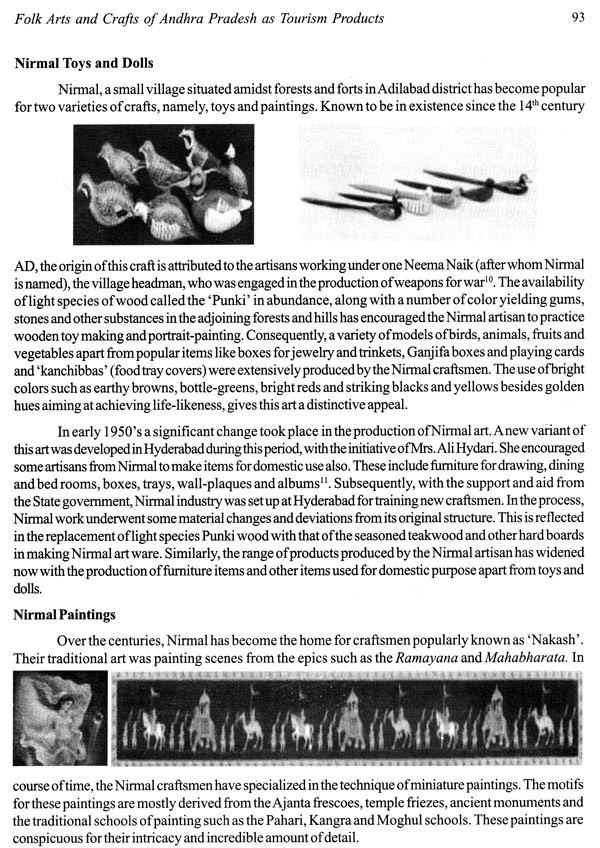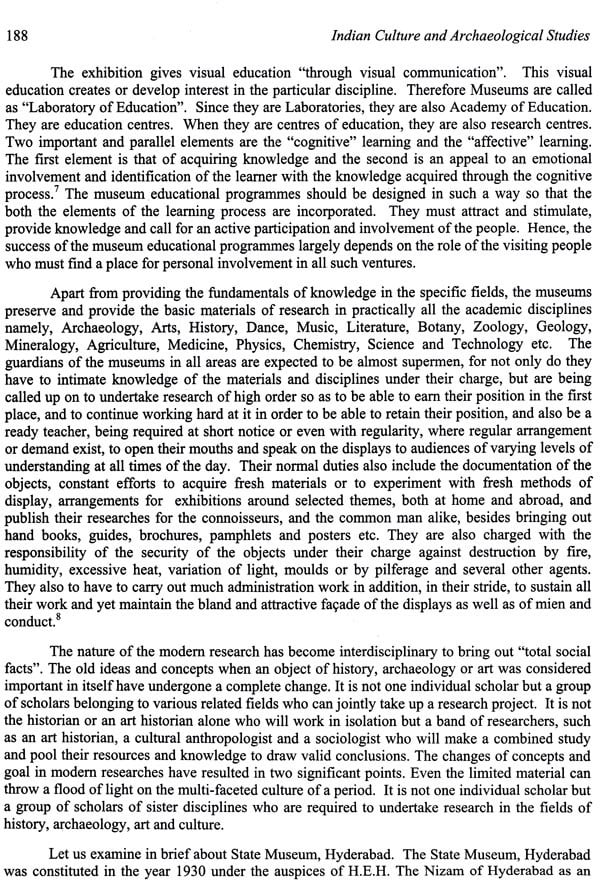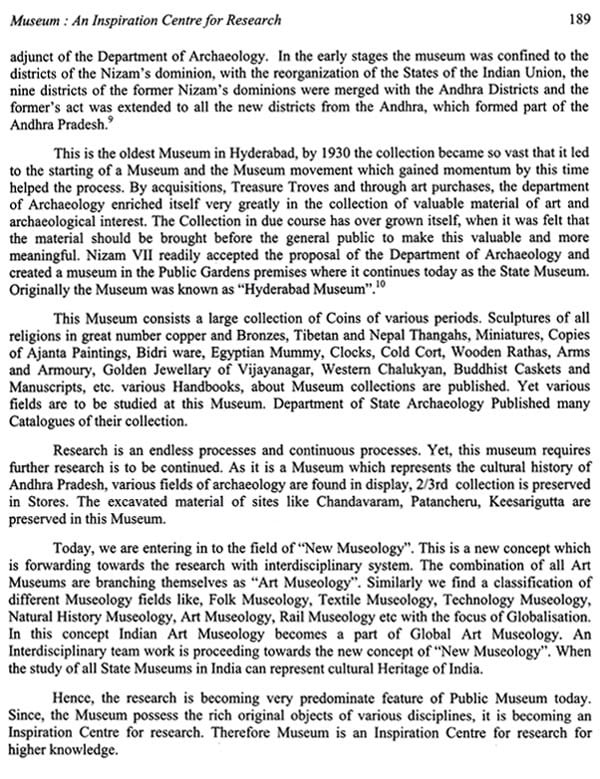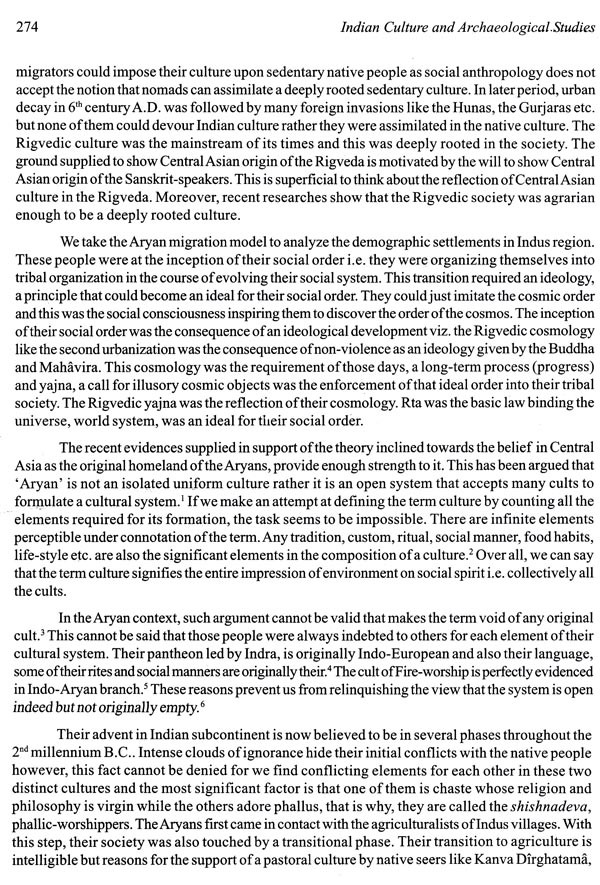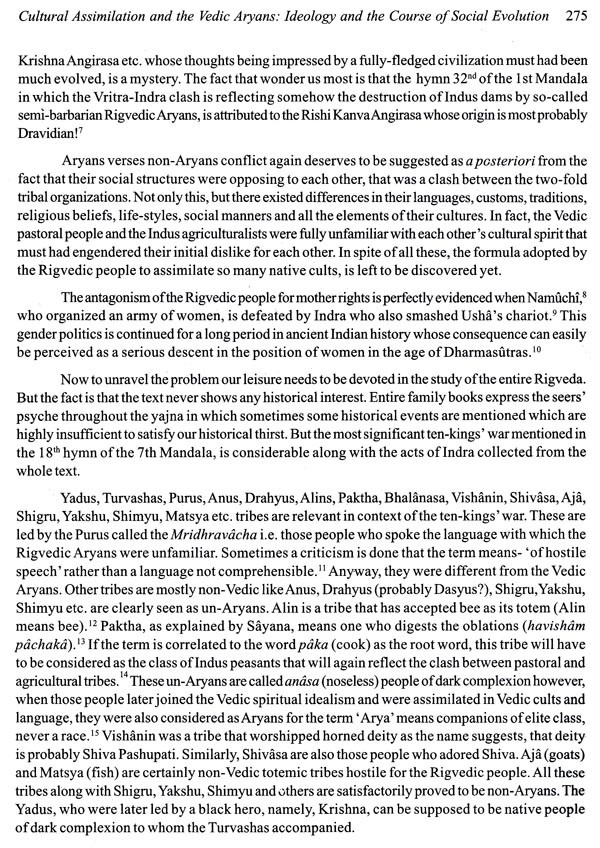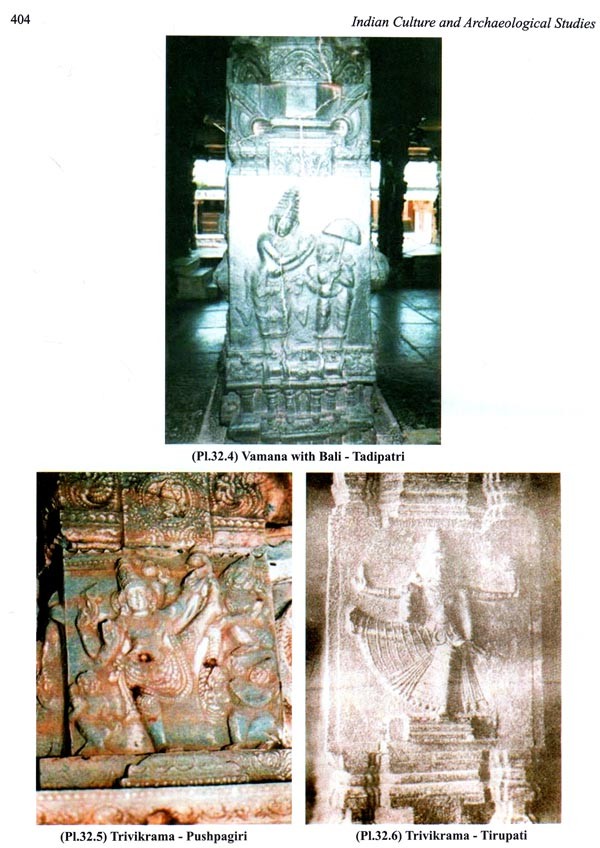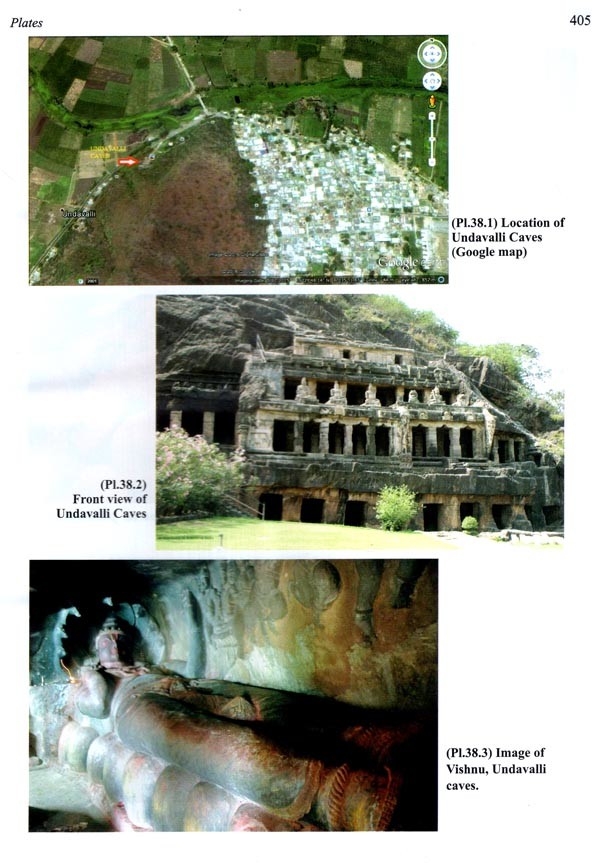 ---
We Also Recommend