Indian Glass Beads- Archaeology to Ethnography
$10000

$100.00
Tax included.
Shipping
calculated at checkout.
---
---
Book Specification
| | |
| --- | --- |
| Item Code: | UAJ603 |
| Author: | Alok Kumar Kanungo |
| Publisher: | Research India Press |
| Language: | English |
| Edition: | 2014 |
| ISBN: | 9788189131999 |
| Pages: | 217 (Throughout B/W Illustrations) |
| Cover: | HARDCOVER |
| Other Details | 12.00 X 9.00 inch |
| Weight | 1.28 kg |
Book Description
About The Book
Indian Glass Beads: Archaeology to Ethnography lists all archaeological, historical and medieval findings of glass beads in India and map them to different cultural periods. It demonstrates how such a micro study can help in the better understanding of Indian history and logically places this study in the broader context of study of humanity's past. The book details of the glass bead production technology, surviving traditional bead producing centers and the major users of the same. The field area taken was very broad with traditional producers studied in Andhra Pradesh and Uttar Pradesh as well as traditional users studied living in Odisha and Nagaland (for details see the content and the book).
It concludes "Given that glass beads constitute an important antiquity, with a high survival rate, and a size and usage pattern that ensures wide dispersal, it is important to correlate archaeological evidence with current knowledge of production processes involved in bead production. In doing so we begin to understand how the whole lifecycle of beads, from the first stages of production to the various end-uses, traverses a spatially wide area, with possibility of 'debitage-like' deposits accumulating at various stages. However, while the beads, once produced, tend to 'travel' to distant places, their production requires a complex web of processes, techniques and skills which are likely to be available at only limited number of locations. Thus the dispersal is of the artifact, not of the whole web of production processes, implying that care has to be exercised before any site with bead debitage can be considered a bead 'production centre'."
About the Author
Dr. Alok Kumar Kanungo was born in Odisha and grew up in close contact with many tribal communities of Eastern and north-eastern India. His early childhood experiences led him to eventually focus on the archaeology and ethnographic study of tribal and ancient technology.
For more than a decade Dr. Kanungo has been travelling and documenting the rich heritage of the Nagas of northeast India, and the Bondos and Juangs of Odisha. He has spent considerable time in the field, living in villages and towns where these communities trade. He has worked in many areas where it is difficult to say where anthropology or history stops and archaeology begins.
Dr. Kanungo has researched on the collections of objects from Naga inhabitations in different museums across Europe and the United Kingdom. He has studied and documented traditional glass bead making areas in many regions of India. He has published extensively on the subject of glass and glass bead production, and written or edited eight books and about five dozens research articles in various journals and books. He is also editor of the South Asian Archaeology Series published by British Archaeological Reports, Oxford and editorial board member of Archaeologies, Journal of World Archaeology Congress. He has been recipient of Humboldt Fellowship for Experienced Researcher, Fulbright Professional Fellowship, Homi Bhabha Fellowship, British Academy Fellowship, Rackow Grant, Nehru Trust U.K. Visiting Fellowship, Malti Nagar Ethnoarchaeology Award and several grants from Bead Societies. He has lectured in many Universities and Research Institutes in Taiwan, England, USA, New Zealand, Bangladesh, Italy, France, Turkey, Malaysia and Germany, besides India.
**Contents and Sample Pages**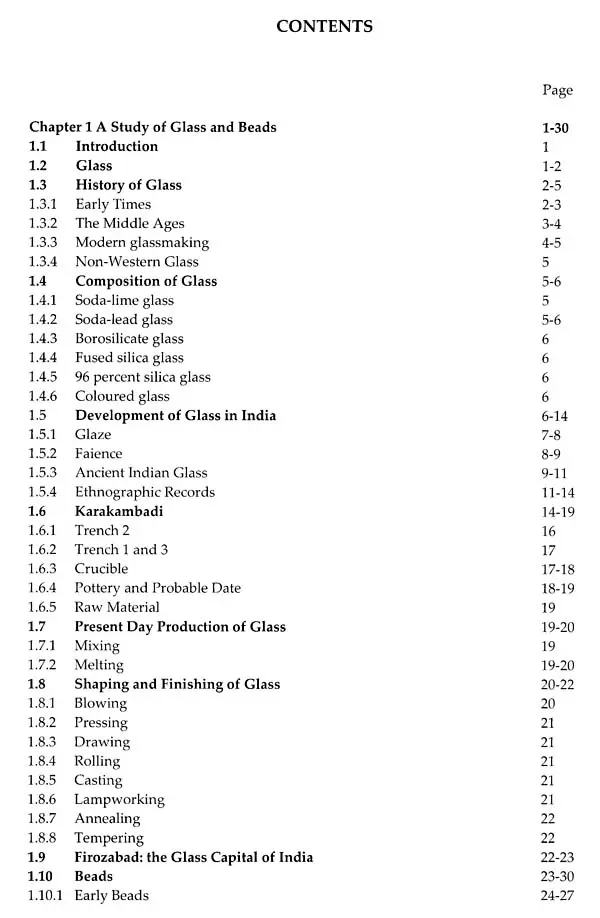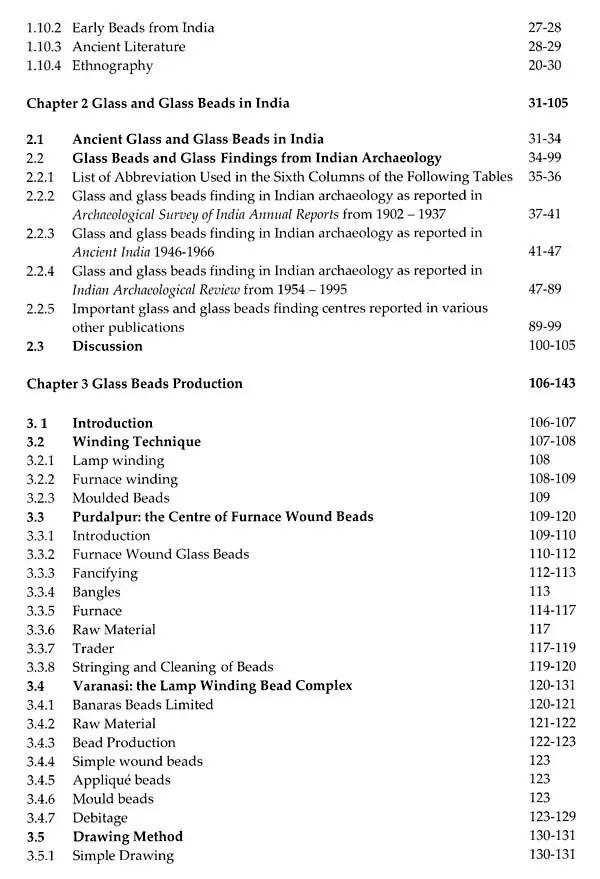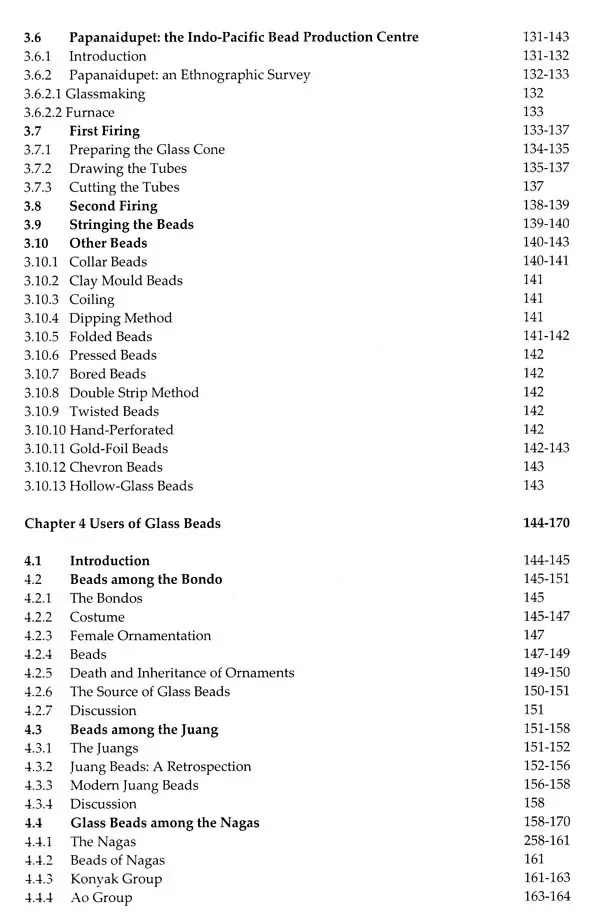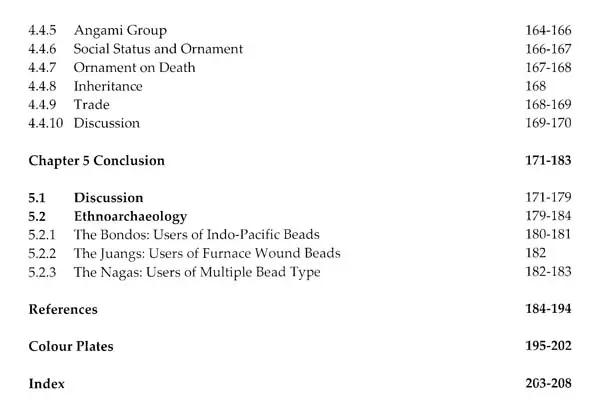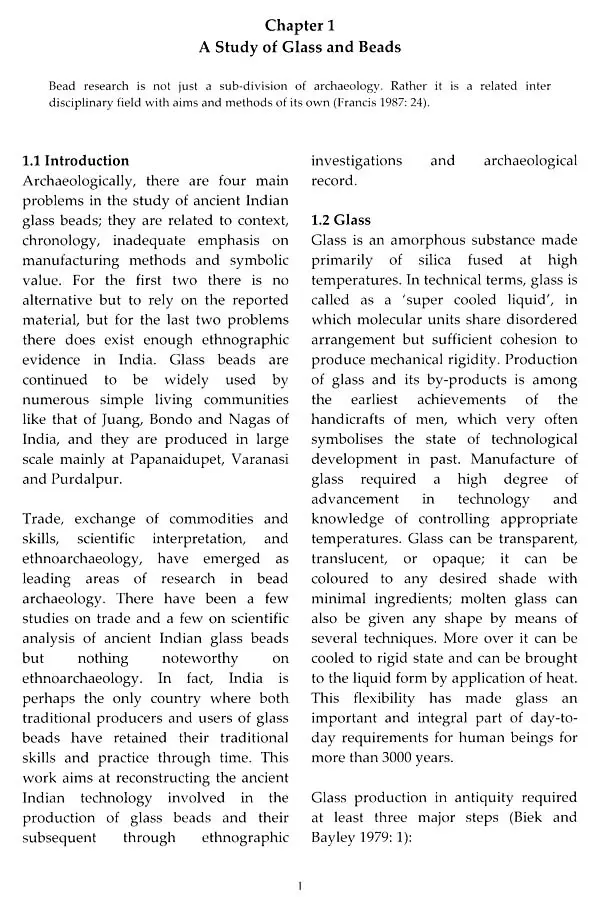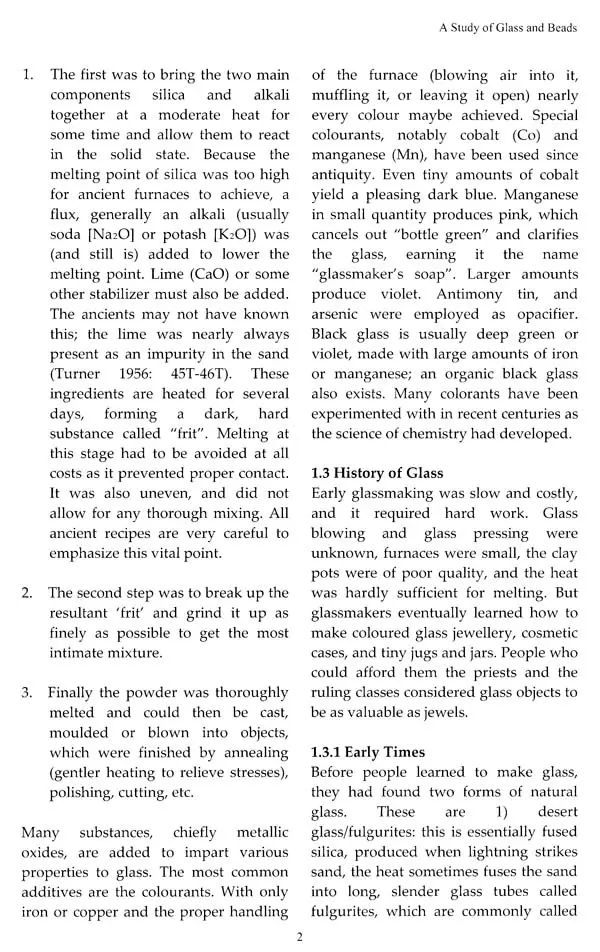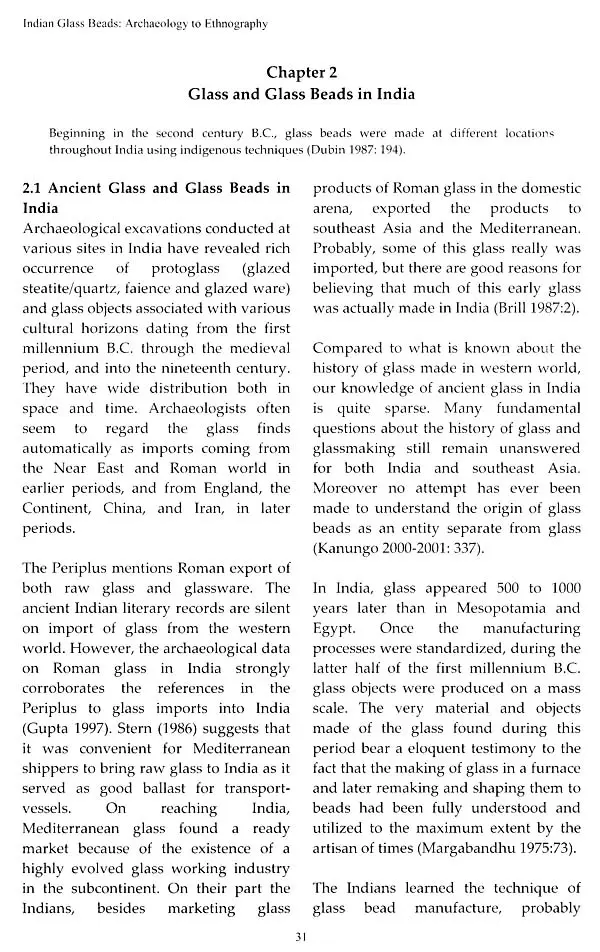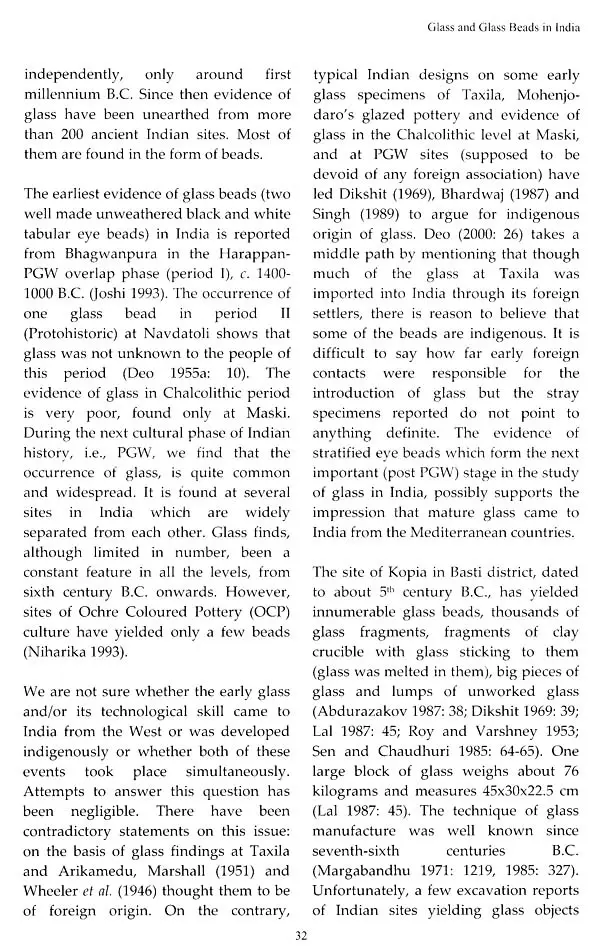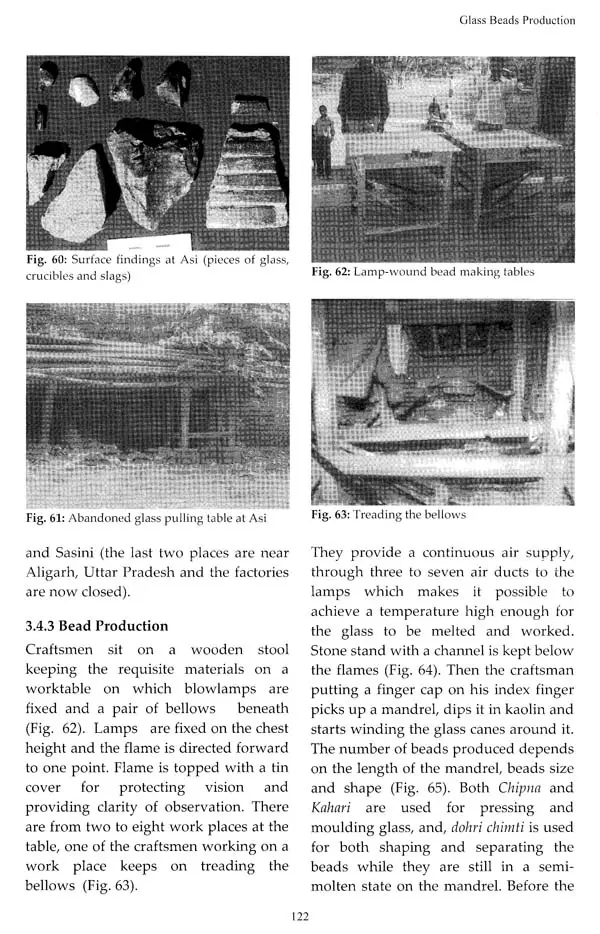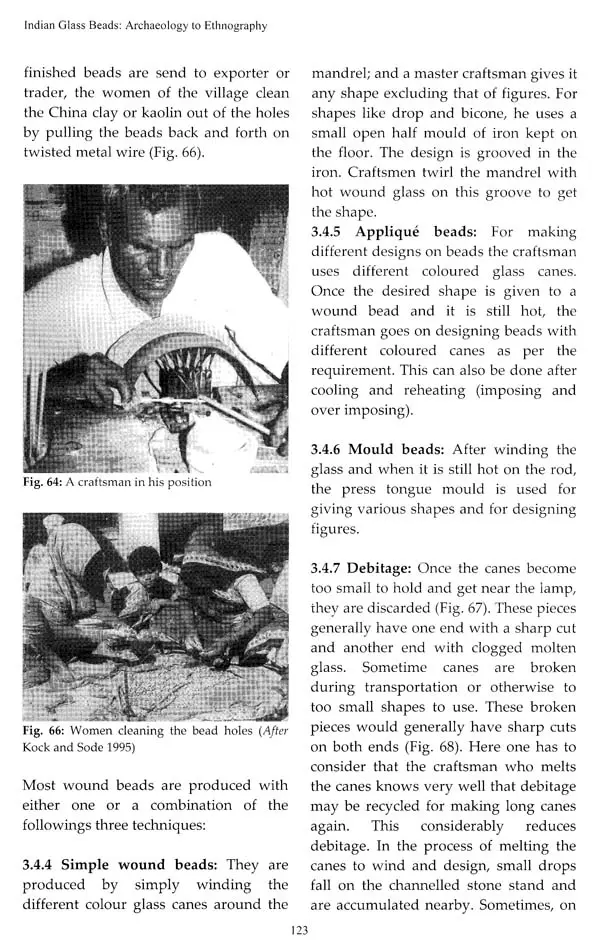 ---
We Also Recommend