Indian Iconography- Musing in Some Unique and Unusual Sculptures
$6400

$64.00
Tax included.
Shipping
calculated at checkout.
---
---
Book Specification
| | |
| --- | --- |
| Item Code: | AZG552 |
| Author: | A.L. Srivastava |
| Publisher: | B.R. PUBLISHING CORPORATION |
| Language: | ENGLISH |
| Edition: | 2011 |
| ISBN: | 9788176467506 |
| Pages: | 184 (B/W Illustrations) |
| Cover: | HARDCOVER |
| Other Details | 11.50x9.00 inch |
| Weight | 1 kg |
Book Description
About the Book
Indian Sculpture is well known for its multi-faceted meanings. Although most of the divine sculptures have been found in accordance with their norms contained in textual literature or their stories and episodes available in religious myths, yet, in some cases we encounter with some uncommon or unusual features in a figure, which are neither supported by the canonical injunctions nor by any mythological narrations, and thus they pose difficulty in identifying the figure. Such unique or unusual figures are often supposed to the result of the fancy of the artist. But it is not correct. Their unusual creation is certainly based on some Puranic references, which we ought to search out for proper and correct identification.
The present work brings out some unique and unusual examples of Indian iconography. To name a few unique ones-a Gaja-Laksml seated directly on the back of a lion; another flanked by a standing lion on either side near her feet; an owl being anointed by elephants and a seated Laksmi with one seated elephant on her both sides. No second example of any such figure in any art medium has come to our notice so far. Some unusual compositions have also been included like Sürya, a goddess representing combined aspects and an enigmatic male figure on a large stone water reservoir in this title.
Indian Iconography: Musing in some Unique and Unusual Sculptures is a work of original and thought provoking research on some unique, unusual and enigmatic divine sculptures.
About the Author
Dr. A.L. Srivastava has been a good researcher in the field of Ancient Indian art and culture. He has contributed more than hundred papers on Indian art, sculpture, iconography and numismatics, and even more papers in number to the leading Hindi periodicals in the country.
Dr. Srivastava's special field of study has been the auspicious art symbols. He has not only delivered series of lectures on these symbols in many reputed institutions and art centres but also produced books on them. Three of his books, Srivatsa, Bharatiya Kala pratika and Psicala ka Marti-Silpa have been awarded.
More than twenty books on Indian art and symbols to his credit include: Life in Sanchi Sculpture (1983), Srivatsa: An Auspicious Symbol (1983), Bharatiya Kala (1988). Bharatiya Kali-pratika (1989), Silpa-Srt (1990), Nandyavarta (1991), Pracina Bharatiya Deva-Murtiyan (1998), Bharatiya Kala-Sampada (2001). Pañcala Sculpture (2002), Bharanya Sanskrti aur Silpa (2003). Uma-Mahesvara (2004), Savarro-gau (2006) etc.
His keen interest in the field of research enabled him to be invited by the Canadian Asian Studies Association, Ottawa to present his paper on an ancient art symbol Nandyävarta to the annual conference of the Learned Societies of Canada, held at the University of Montreal in June 1985, which later published in their Journal South Asian Horizon, Vol. 4,1986.
Dr. Srivastava has been contributing regularly his research papers to the annual sessions of many academic bodies. Dr. Srivastava has also edited the research journals Kala (IAHC. Vols.I and II) and Fañcala (Pañcala Research Institute, Vols. V to XI).
Credit goes to Dr. Srivastava for discovering a rare silver coin of the Chandragupta Kumaradevi Type' (INSI Vol. xxxvii) and some rock paintings in the hills of Sanchi-Kanakhera and Nagori. District Raisen. MP (Práca Pratibha, Bhopal, Vol. IV. No. 1).
Preface
Iconography is a way of study of icons, mostly religious in character. In other words it is a science for making idols or divine figures, and which deals with the characteristics and attributes of different celestial gods and goddesses. Thus the study of iconography enables us to identify the idol or figure before us on the basis of its characteristics and attributes. In Indian iconography we find almost each and every divinity having some of its particular or specific characteristics and attributes, which are found codified in different silpa texts or canonical treatises.
**Contents and Sample Pages**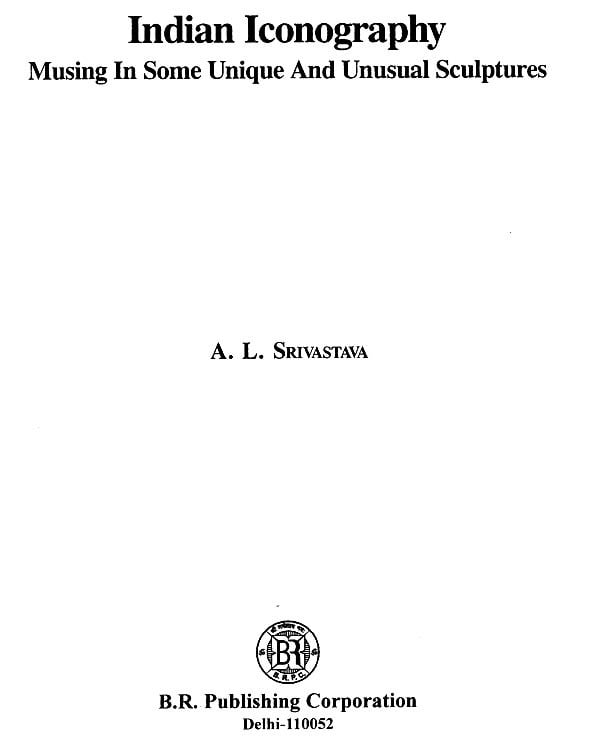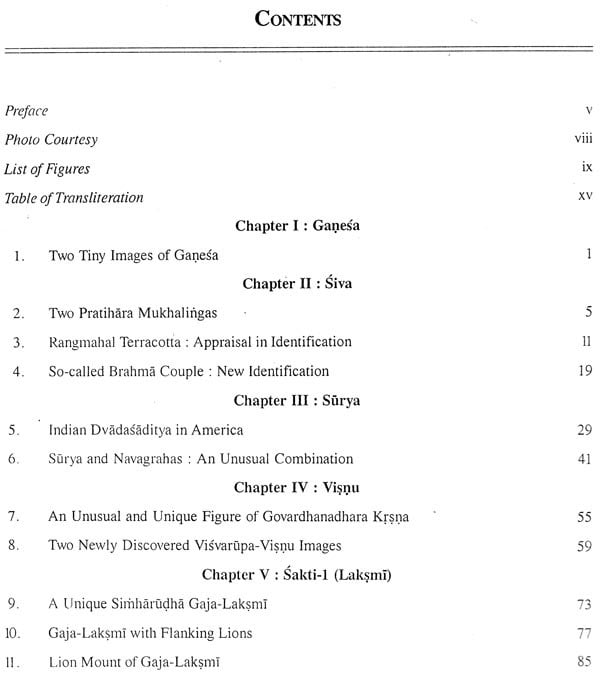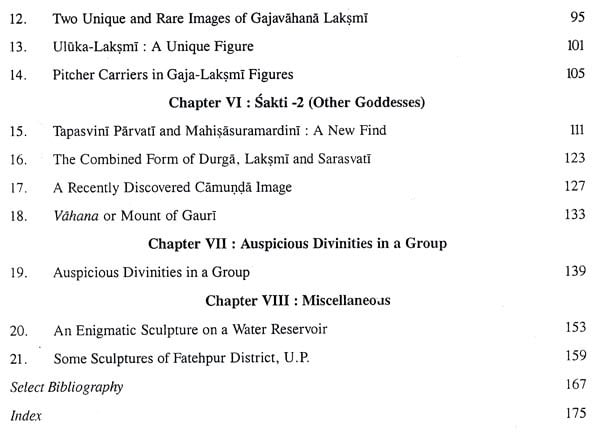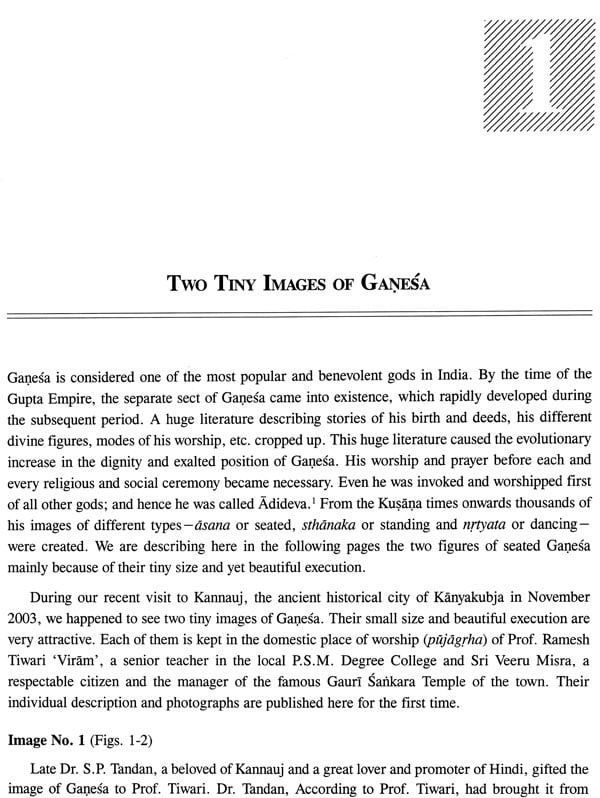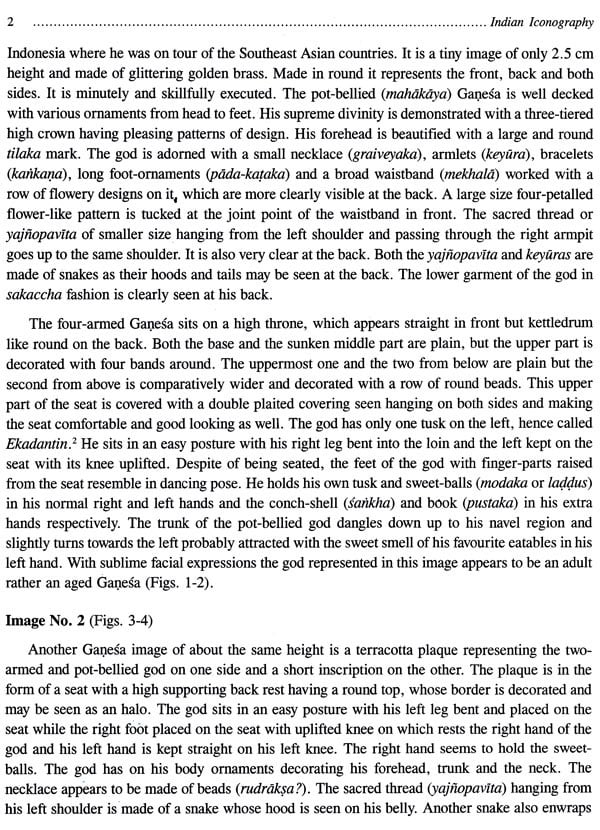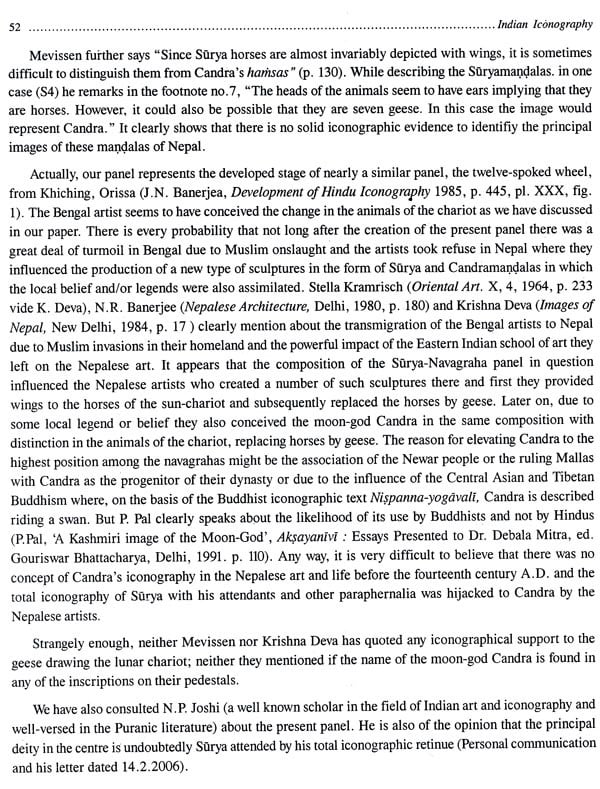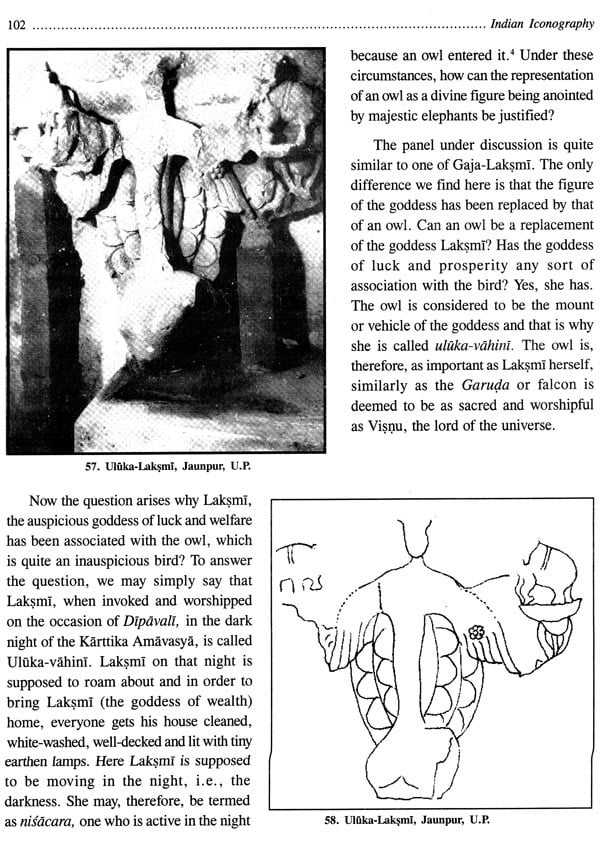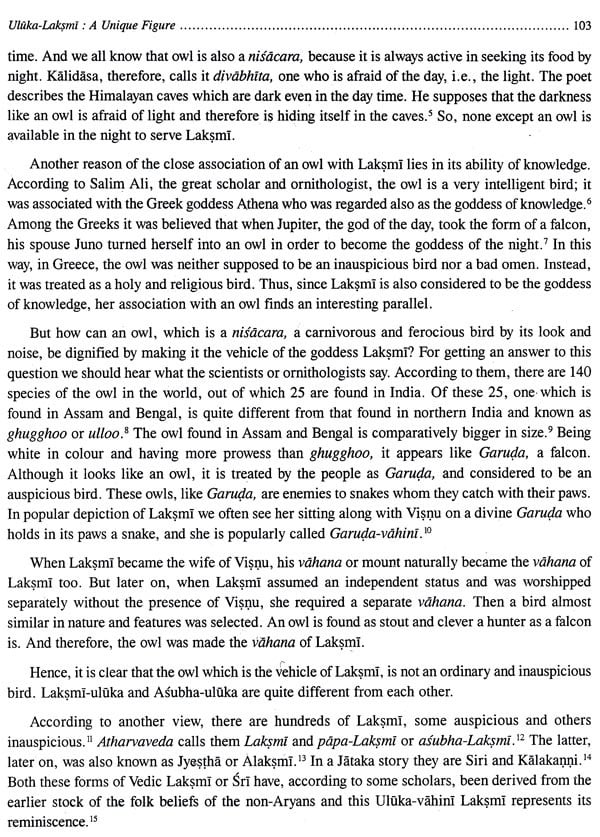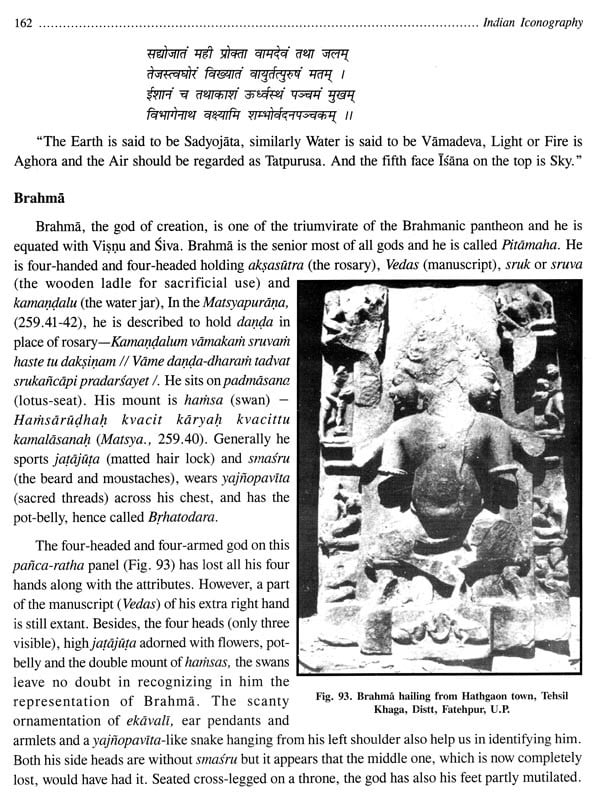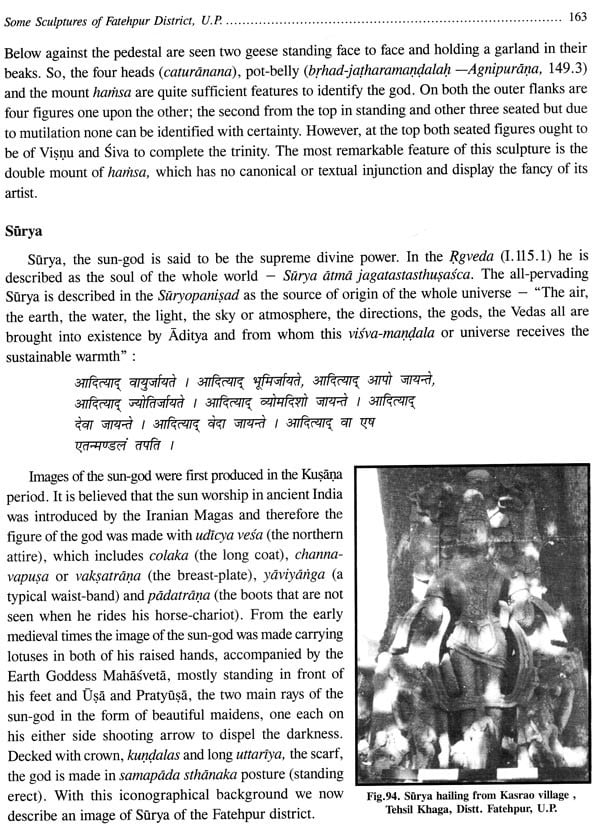 ---
We Also Recommend