Indians in Nepal- During the 1857 War
$3400

$34.00
Tax included.
Shipping
calculated at checkout.
---
---
Book Specification
| | |
| --- | --- |
| Item Code: | AZG367 |
| Author: | R.D. Upadhyaya |
| Publisher: | KAVERI BOOKS |
| Language: | ENGLISH |
| Edition: | 2013 |
| ISBN: | 9788174791368 |
| Pages: | 96 |
| Cover: | HARDCOVER |
| Other Details | 9.00x6.00 inch |
| Weight | 240 gm |
Book Description
About the Book
This work is unique type of research undertaken by group historians, journalists and scholars. envisages detailed study old documents, chronicles, official correspondence, military reports and called foreign segret consultations preserved in various record rooms, National Archives India, New Delhi and a scrutiny records at Kathmandu. The sites Nepal, where leaders of 1857 wandered, resided and died, have also been located and on oral evidence collected. The lovers history both and Nepal perhaps study residing regions the world.
R.D Upadhyay was born 25th September 1927 in village Sogarbar Mathura District, Pradesh. author, historian advocate, Supreme Court India, he authored books across the genres from satires, short stories, plays historical accounts. Like youth of his era he too absorbed freedom struggle in formative years. Participating Quit India Movement and joining communist forces.
About the Author
His book Battle Ghaziuddin Nagger" unearthed the history of modern Ghaziabad and verified it to be the host of the battle of first war independence. Raja of 'which came around same time was about unknown hero of battle. Incidentally both these books were first published articles Hindustan Times when Khushwant Singh was editor.
The range, vitality importance of work can gauged from the fact that very authoritative qualitative account on Jallianwala Bagh massacre was brought out by author in and is being published year after year Govt. India. Also, work Shahzada Ferozeshah, (The British could never defeat or kill him and eluded them all his life) is only work available on hero motherland.
His quest truth and passion history remains insatiate and even after retirement from services Govt. India editor, YOJANA) continues search meticulously, through old records and cables from British times for past 20 years complete book Tatya Tope.
Foreword
The British historians and other compilers of contemporary narratives have described the heroes of 1857 War of Independence with derogatory adjectives. "The Nana, Mammukhan and other bloodstained wretches", "The Begam Hazarat Mahal and her followers commanded by her Paramour and General Mammukhan", "The Infamous Nana Sahib and his brother Bala Rao" and "Fuzle Ali - the Freebooter" are some of the examples how the British Resident at Kathmandu recorded his narratives of events at the court of Nepal.
On the other hand, these very leaders and commanders of the Great Mutiny, rather the First War of Independence, were infact fighting against the odds. The Mughal emperor Bahadur Shah was by that time arrested; Rani of Jhansi had very bravely laid her life in the battlefield fighting against the British; a large numbers of Indian fighters for freedom had paid as heavily as they could the price of independence with their head, estates and property; most of the ruling chiefs Hindus and Muslims had by then submitted to the British Imperialists. Taken altogether, not a single ray of hope was in sight by the end of 1859.
Introduction
It was after eighteen months of the fall of Delhi or the arrest of Mughal Emperor Bahadur Shah that the British Govt. came in position to defeat the revolutionary Hindustani Fauj. On 2nd November 1858 Sir Colin Campbell (Lord Clyde) left Allahabad for Oudh. Begam Hazrat Mahal had, by that time lost Lucknow but she continued to fight against the Fireangees. She, alongwith Shahzada Firozshah reinforced Maulvi Ahmad Shah of Faizabad, who had launched an attack on Shahjahanpur. Bareilly was also lost by that time and now the combined forces of Indian Revolutionaries were fighting at Shahjahanpur. But Jones repulsed their attack and for Britishers Shahjahanpur was saved.
Lord Clyde then made a plan to encircle the rebel troops and their leaders. He wanted to push all of them gradually towards the Nepal Frontier and thus to crush them in toto or otherwise to leave them to die of privation and disease in the fever infested forests of Terai (Foreign Secret Consultations No.3022, 31 December 1858.
It was actually the last phase of the 1857 War of Independence.
**Contents and Sample Pages**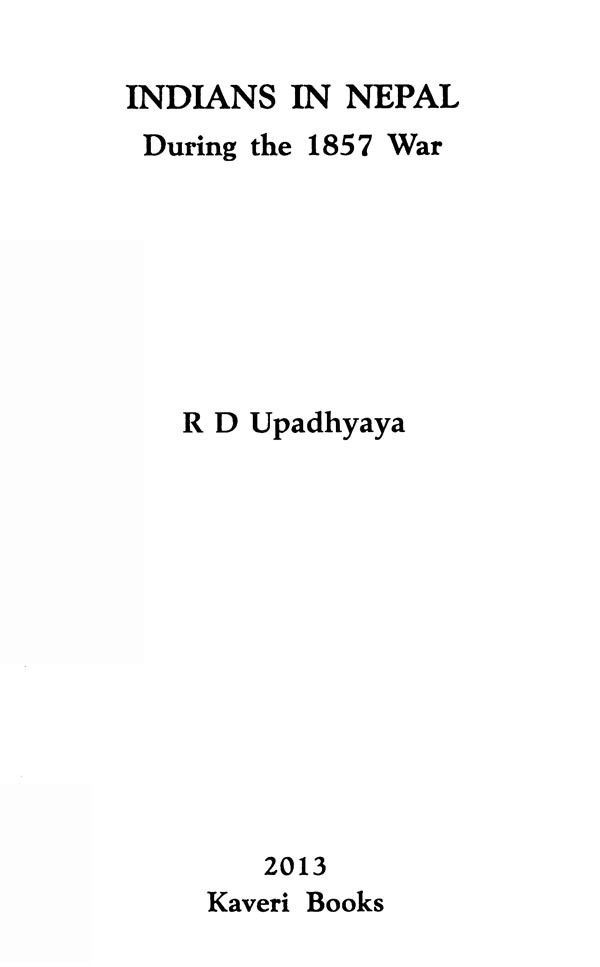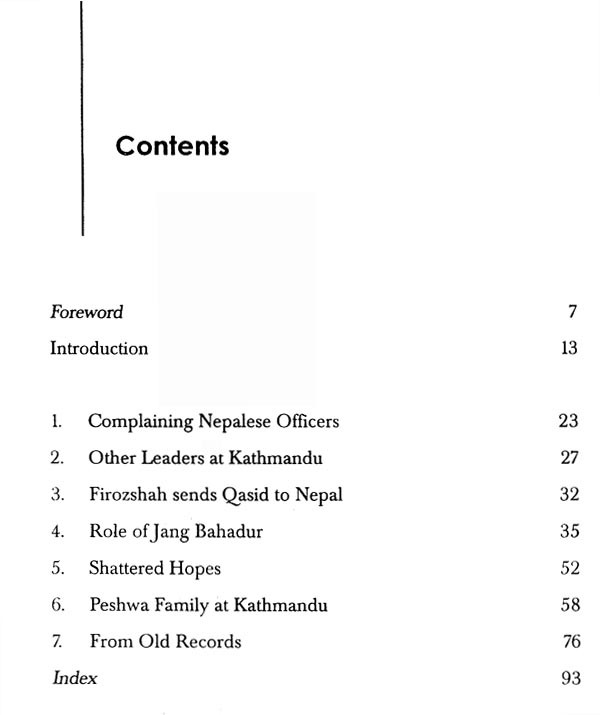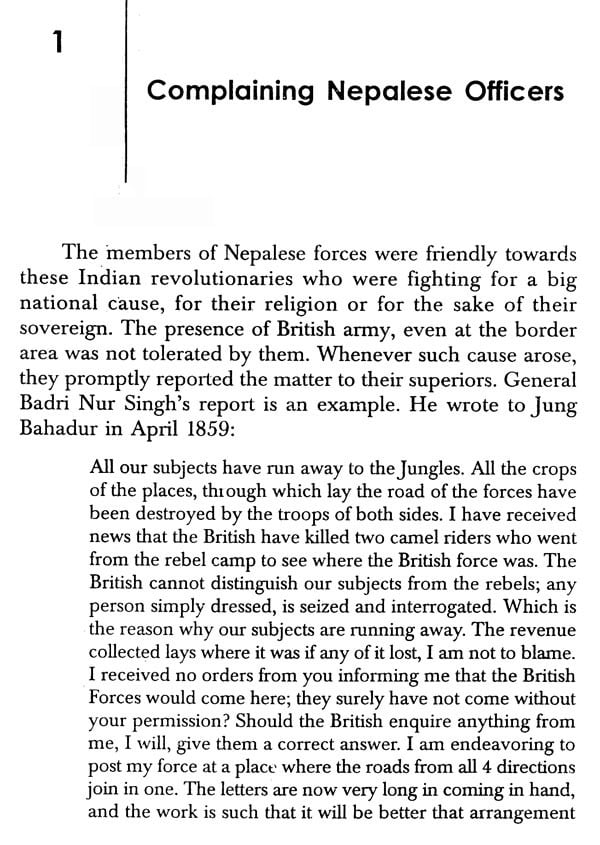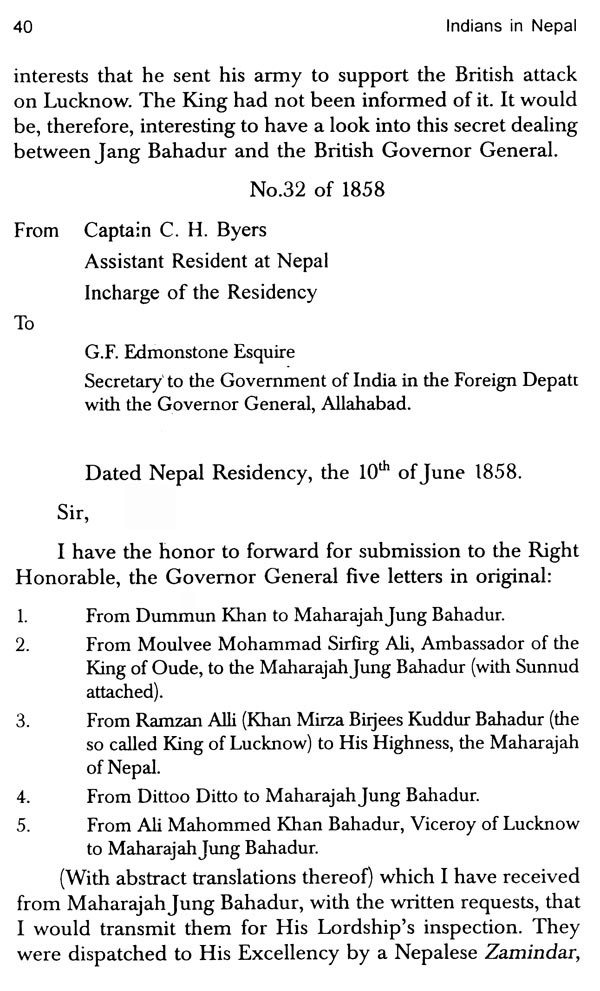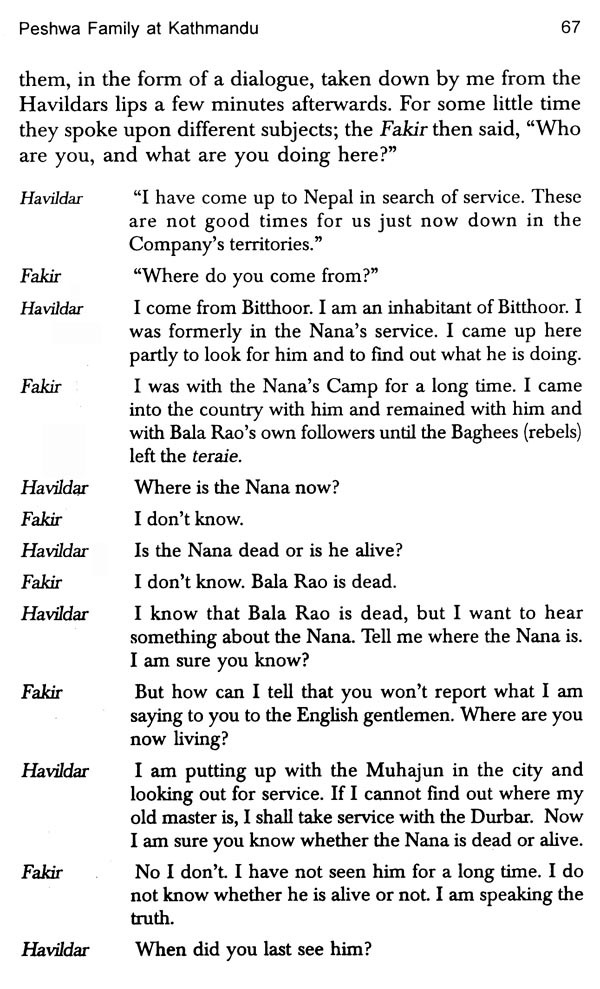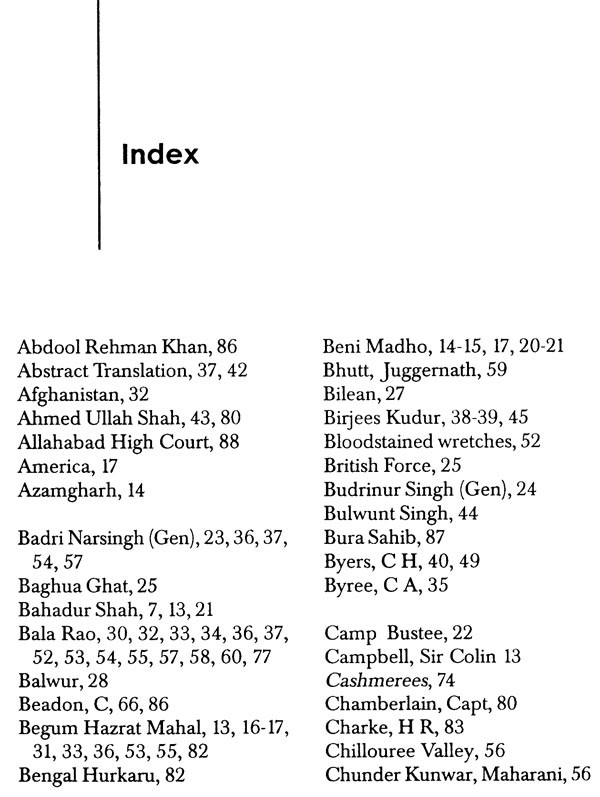 ---
We Also Recommend