Indus Civilization in Saurashtra (An Old and Rare Book)
$5920

$59.20
Tax included.
Shipping
calculated at checkout.
---
---
Book Specification
Book Description
About the Book
The Indus Civilization in Saurashtra explores the nature of ancient India's first urban culture in Gujarat.The material on which this book is based was derived from Dr. Possehl's research program in this region and the Appendices accompanying the text provide complete coverage of his data. One of the contributions this work seeks to make is a more complete understanding of the important Harappan site of Lothal to the south west of Ahmedabad. An original hypothesis is developed in this regard which should be of interest to ancient historians and archaeologists alike. This discussion, plus the broader approach to the protohistoric archaeology of Gujarat, provide the student of the ancient world with a new insight into the character of the Indus Civilization in its southwestern domain.
About the Author
Dr. Gregory L. Possehl is Assistant Curator of South Asian Archaeology in the University Museum at the University of Pennsylvania and an Assistant Professor in this university' Department of South Asia regional Studies. He has undertaken archaeological field work in Egypt, Afghanistan, Baluchistan and India as well as the United States. He was educated as an Anthropologist at the University of Wash ington and the University of Chicago where he received his Ph D in 1974.
Dr. Possehl's interests in archaeology center on the character of prehistoric adaptation especially the nature of food producing subsistence systems. He has written widely on this and related topics for periodicals in both the United States and India.
In addition to The Indus Civilization in Saurashtra Dr. Possehl has published Ancient Cities of the Indus and KULLI: Trade and the Emer gence of Urbanization in the Indus Valley as well as The Ecological Backgrounds of South Asian Prehistory, which he edited with Dr. Kenneth A. R. Kennedy.
Preface
THIS BOOK is an extensively revised version of my Ph D dissertation which was titled "Variation and Change in the Indus Civilization: A study of prehistoric Gujarat with special reference to the Post urban Harappan," which was submitted to the Depart ment of Anthropology at the University of Chicago. There are two major differences between that document and the present book. First, the text has been re-edited and shortened. This has, it is hoped, produced a more concise, readable discussion of pro blem and data The second major revision is the addition of a fourth Appendix with a detailed description of every archaeological site found within the Ghelo and Kalubhar Valleys. The materials presented here may be of use to other specialists who will work in Gujarat in the future..
**Contents and Sample Pages**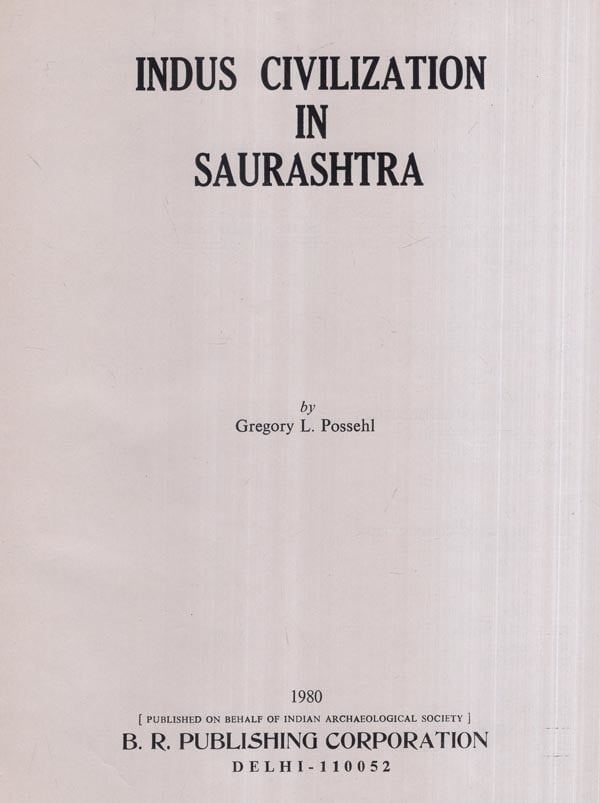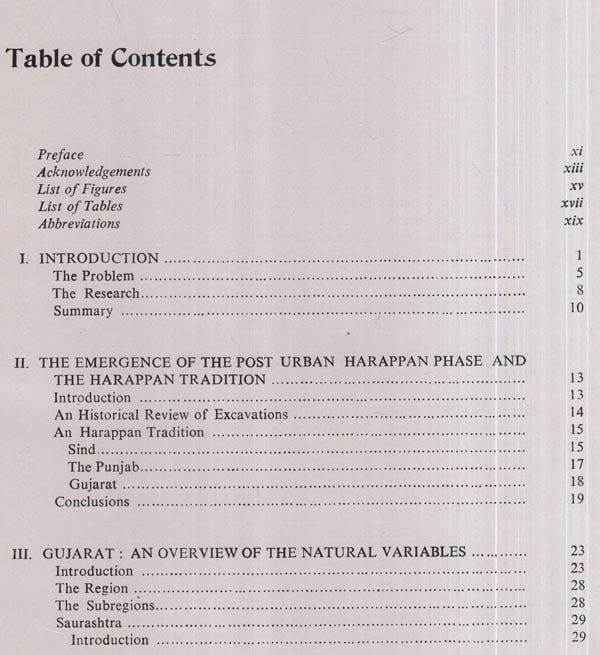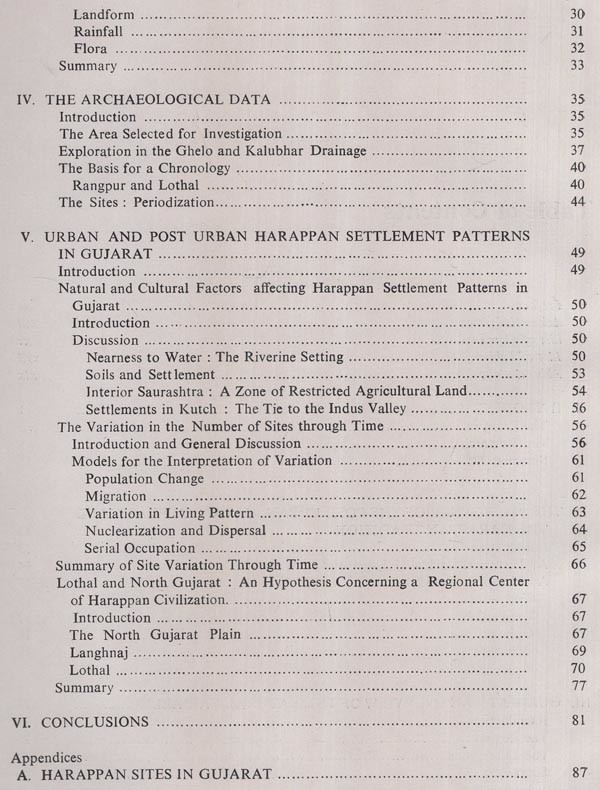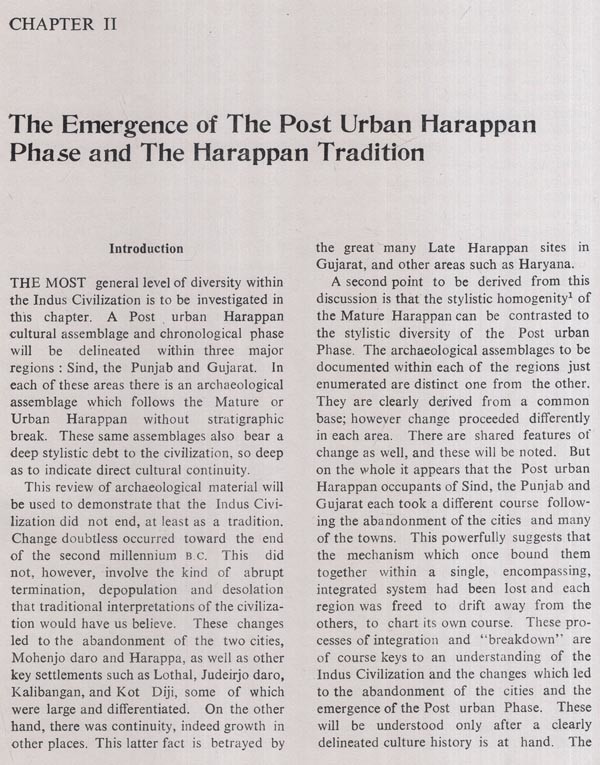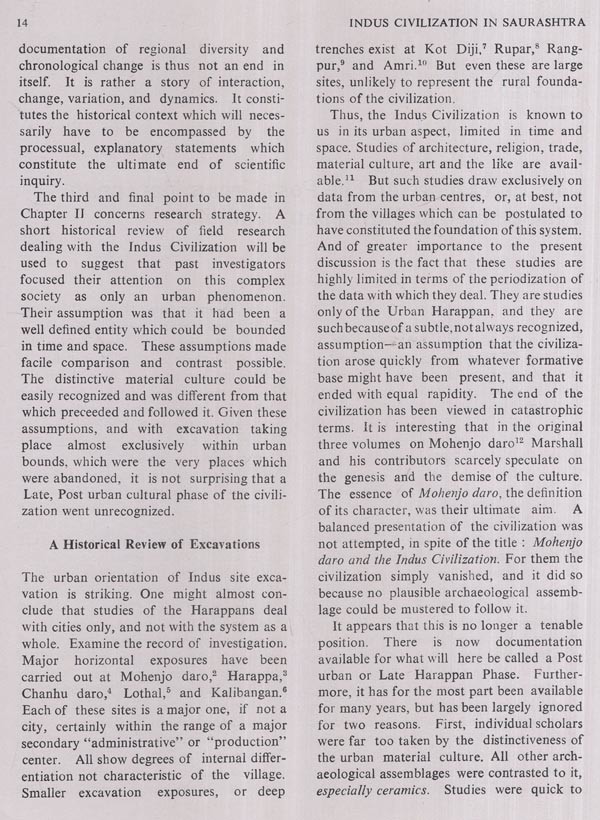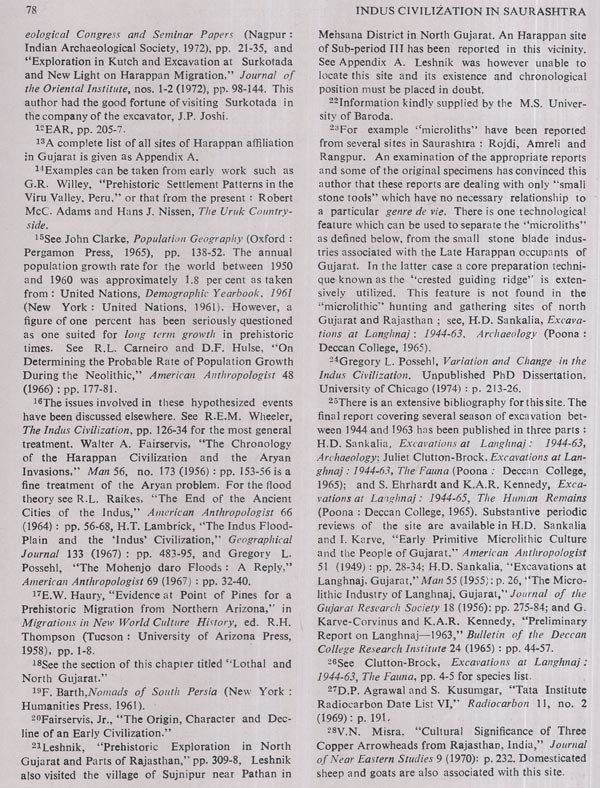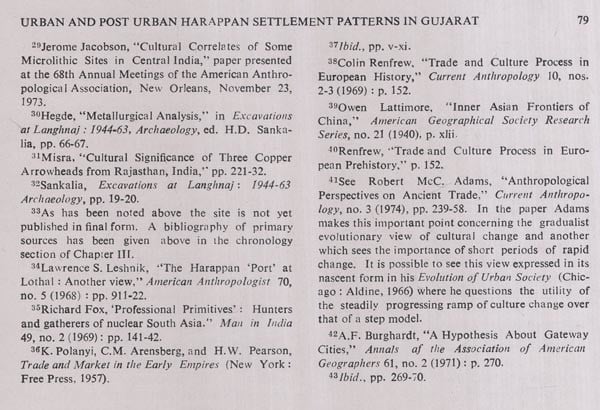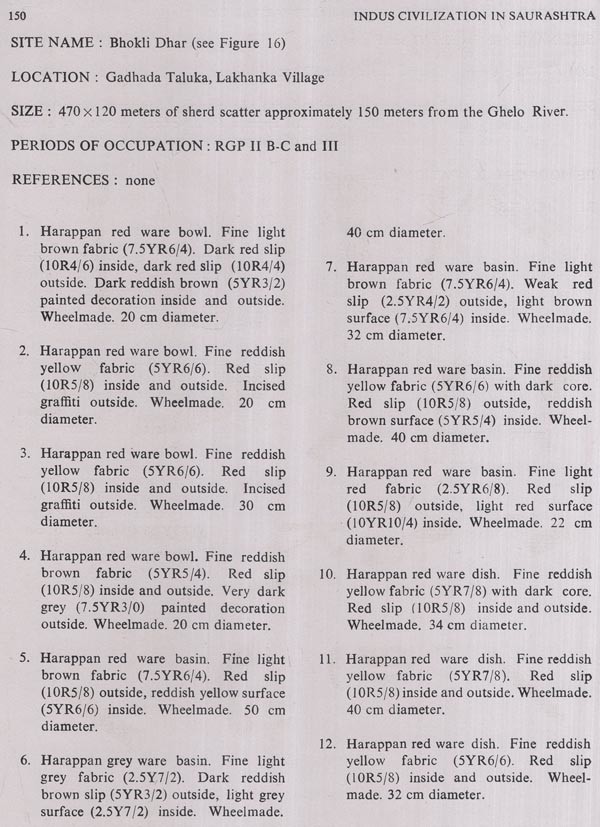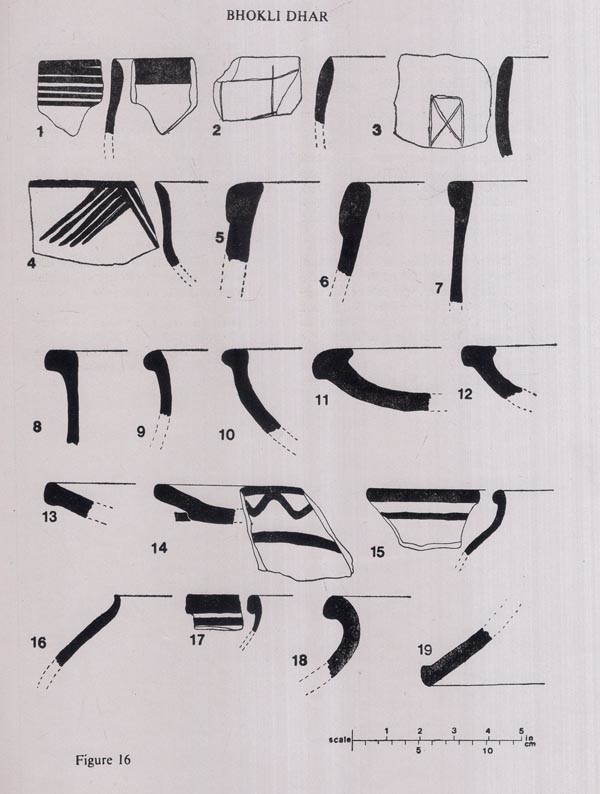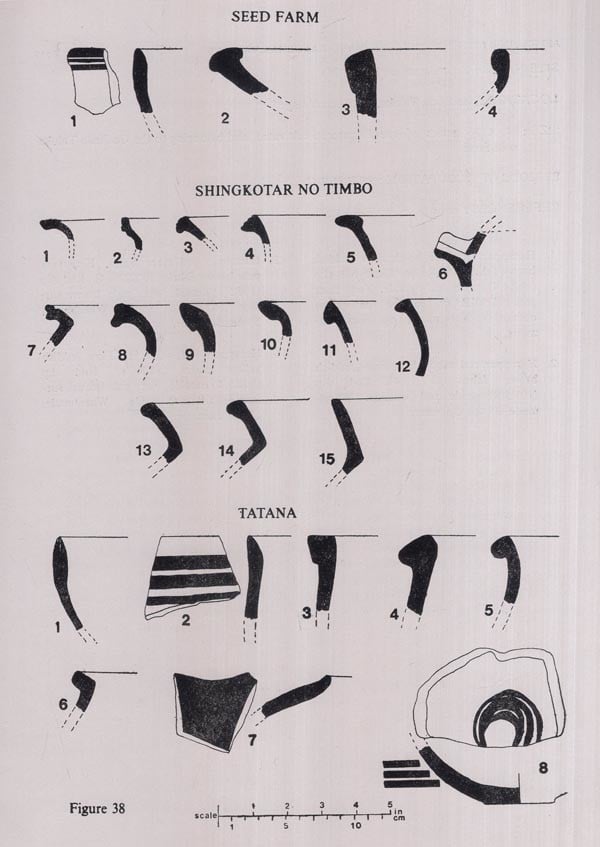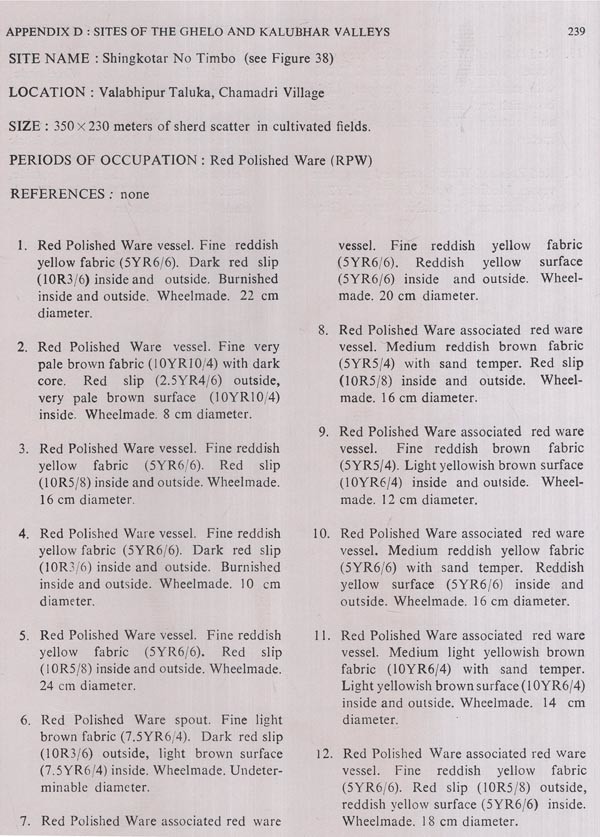 ---
We Also Recommend